This post may contain affiliate links. Please see our full Disclosure Policy for details.
Use household items and essentials and enjoy making easy crafts to do at home with great projects for kids and adults.
Crafting is a great way to relax, learn a new skill, or enjoy quality time at home. Wondering what crafts to do when bored at home? Recycle items to save money, make space and leave a green footprint. Popular crafts include painting, drawing, knitting, and crocheting. Painting and drawing, knitting and crocheting, DIY home decor, and jewelry making can all be done at home. The joy of crafting lies in the process and the satisfaction of creating something with your hands. There are many crafts to explore, such as bracelets, necklaces, earrings, rings, paper crafts, candle making, sewing and embroidery, pottery, and ceramics. Explore new techniques, find inspiration online or in craft stores, and let your creativity guide you.
The purpose of these fun crafts is to guide you to create potentially cool projects with inexpensive crafts at home. I hope to guide you in a favorable direction with a variety of different crafts to do when bored.
What crafts to do when bored at home?
Crafting is a great way to pass the time and express creativity. There are many easy and useful crafts to do at home, such as paper crafts, jewelry, painting, drawing, sewing, embroidery, knitting, crocheting, home decor, silicone molds or candle making, resin, casting art, scrapbooking, upcycling projects, and DIY bath and beauty products.
What is the most popular craft right now?
Resin, dried flowers, clay, wood crafts, candle making, soap making, and DIY home decor are popular for homemade projects. Knitting and crocheting is a traditional craft that allows individuals to create cozy scarves, hats, blankets, and more. Sewing and quilting is a timeless craft enjoyed by many. Paper crafts offer endless possibilities for creating personalized designs. Popular craft for natural and personalized skincare and hair care products.
What are the easiest crafts to learn?
Paper crafts, pom-pom crafts, bracelet making, painted rocks, candle making, tie-dye, embroidery, mason jar crafts, decoupage, and macrame are all easy crafts to learn as a beginner. Paper crafts include origami, flowers, airplanes, and greeting cards.
What are DIY activities?
DIY activities involve creating, repairing, or modifying something using readily available materials and tools. They can range from crafts using household items, fashion, electronics, gardening, cooking, and more.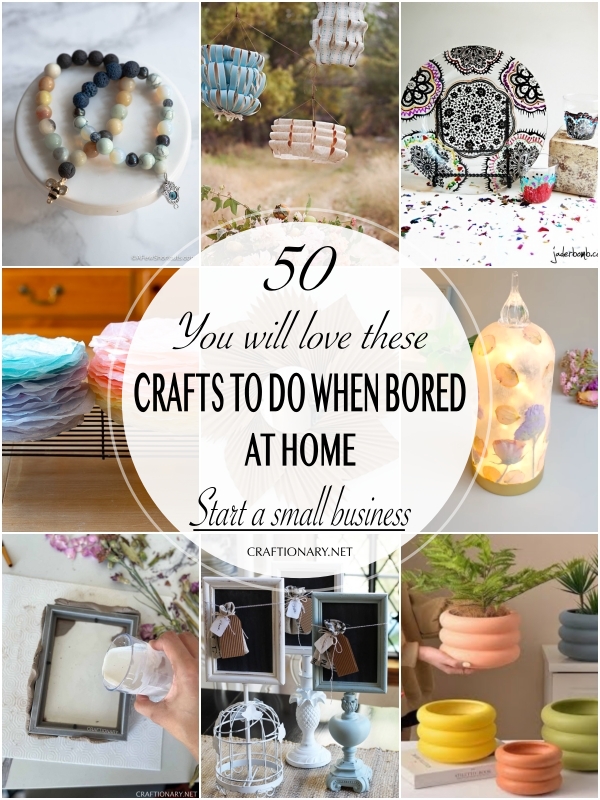 Crafts to do when bored at home with Paper:
Colorful Paper Garland:
Are you seeking a quick, enjoyable, and affordable solution to party-proof your house? Check out these easy paper garlands if you want. You can choose your colors and make them rapidly!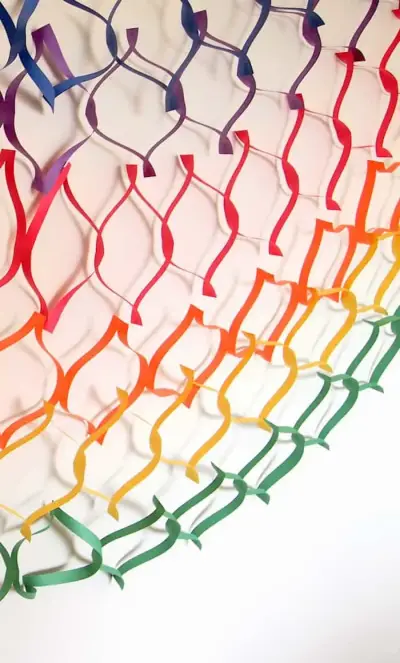 Coffee Filter Crafts:
Use coffee filters to craft unique and fun crafts at home that will mesmerize you with the results.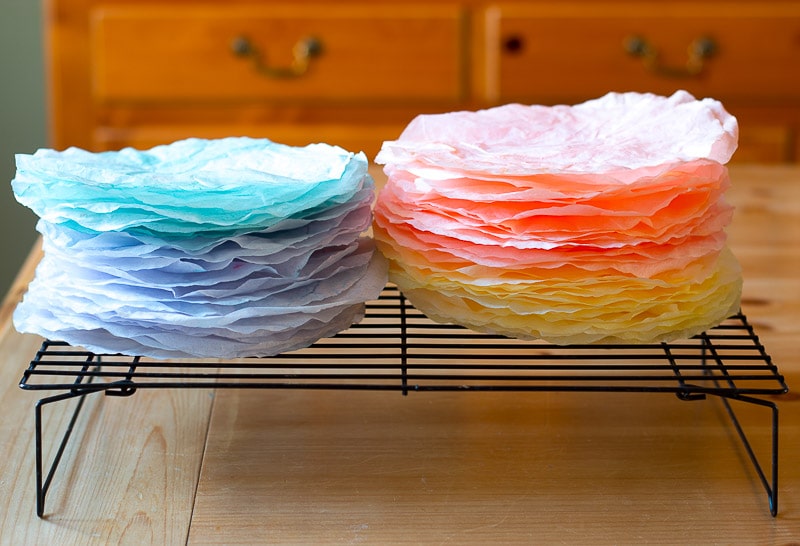 Paper Flower Wall Decoration:
Paper flower wall decorations are a budget-friendly alternative to real flowers, providing a lasting and reusable decorative element.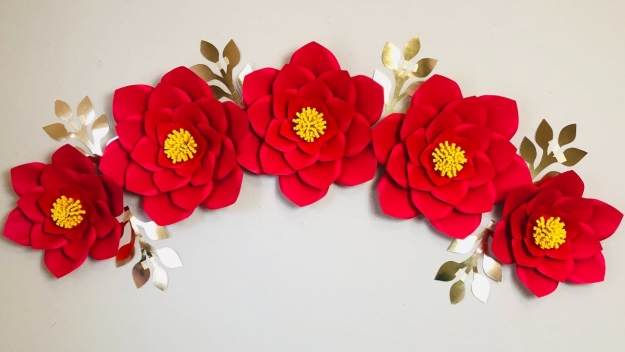 Mirror Decor:
Create paper palms, then use them to enclose a round mirror. This might also be used as a wreath with the center-left vacant. Find more DIY mirror ideas for home decor.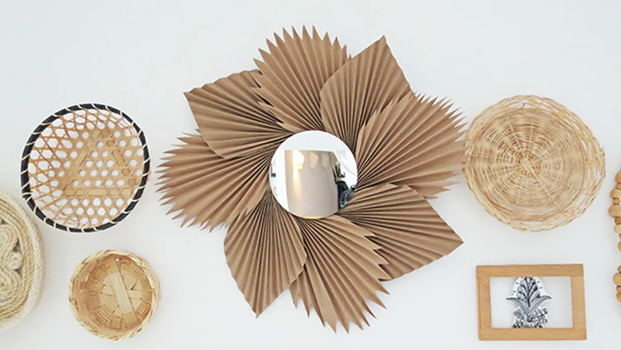 Paper Butterflies:
You can create origami butterfly using patterned scrapbook paper, featuring beautiful beaded antennae. However, it is possible to make them without beads if you don't have any to display in your garden or home.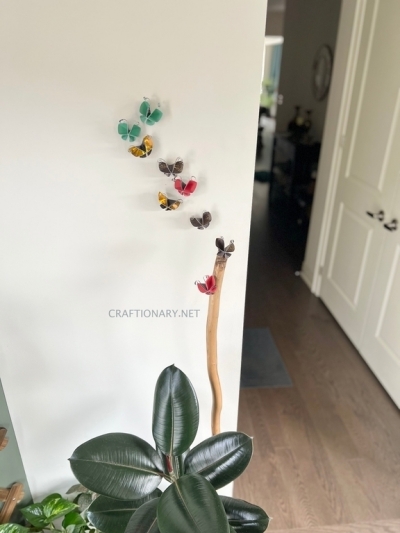 Chinese Paper Lanterns:
Chinese paper lanterns are symbolic of good luck, fortune, and warding off evil spirits, and are cherished as a timeless decorative element.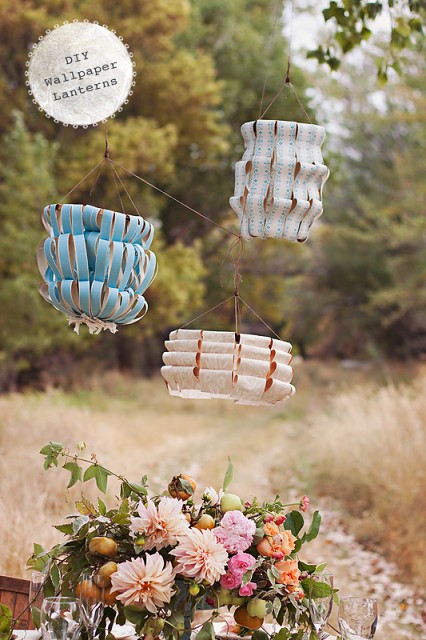 Paper Patterned Wreath:
You can make a vibrant and simple wreath that is appropriate for any season with just a few pieces of patterned paper and those "leftover" accessories!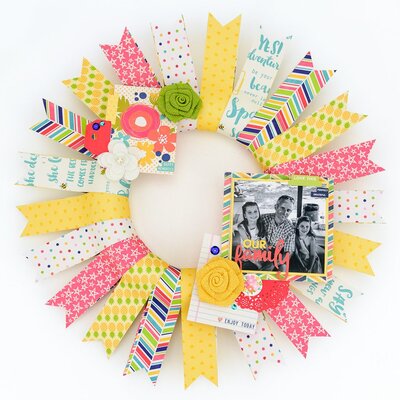 Paper Geode Garland:
Paper geodes have a gorgeous appearance and you can make them at home using a craft knife and colored papers from Paper Source. Download the template and print paper, then cut it out with a craft knife. Experiment with color to create your paper geode garland.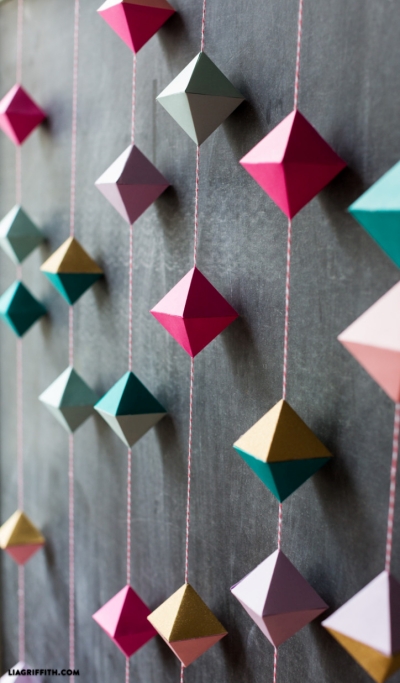 Desktop Organizer with Waste Paper:
A Desktop Organizer with Waste Paper is a creative and practical way to repurpose and organize desk space while reducing waste and promoting sustainability.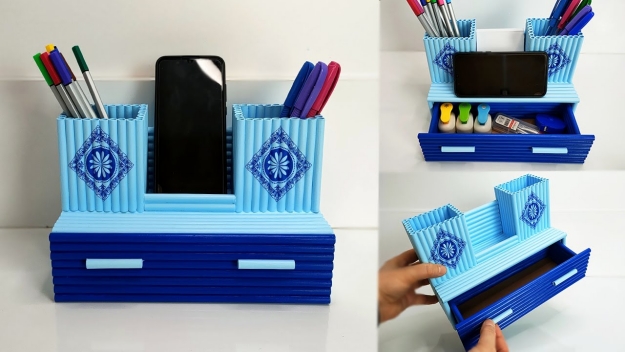 Crafts to do at home for Holidays
Handmade Paper Christmas Trees:
These paper trees have a lovely glow thanks to twinkling lights. Use household recyclable items to make Christmas trees for decoration.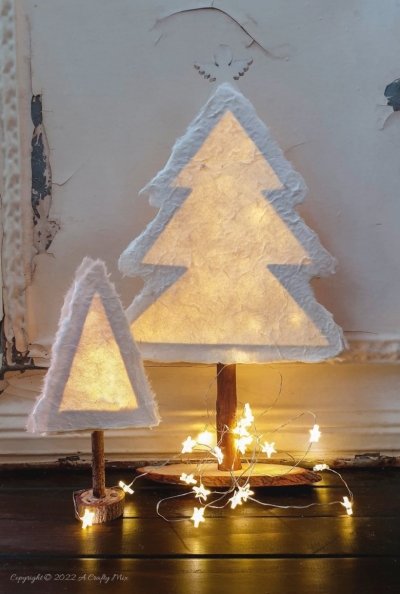 Christmas Ornaments with Paper:
Paper Christmas ornaments are festive decorations that add charm and a personal touch to holiday celebrations. The adhesive is used to secure the pieces and hang them on Christmas trees.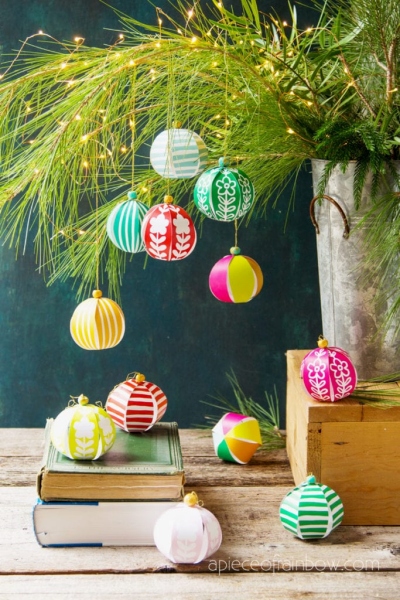 3D Paper Stars:
Making 3D paper stars and snowflakes to decorate the walls! Simply match the color of your paper to the project and start creating!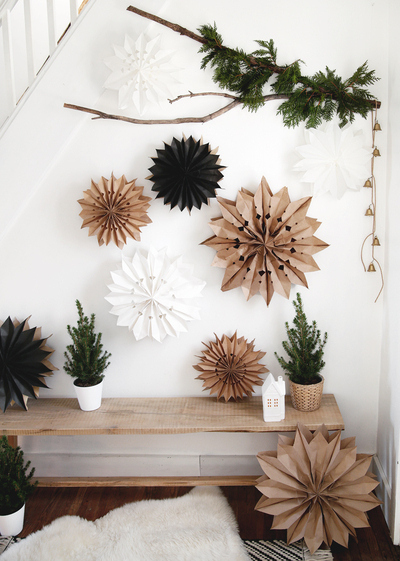 Useful Crafts for Home and Garden
DIY Easter Paper Basket:
A paper cup may be turned into a cute Easter-themed basket with the help of a simple Paper Cup craft. It can be used to carry little treats, making holiday crafts fun and inventive. Add painted Easter eggs to it.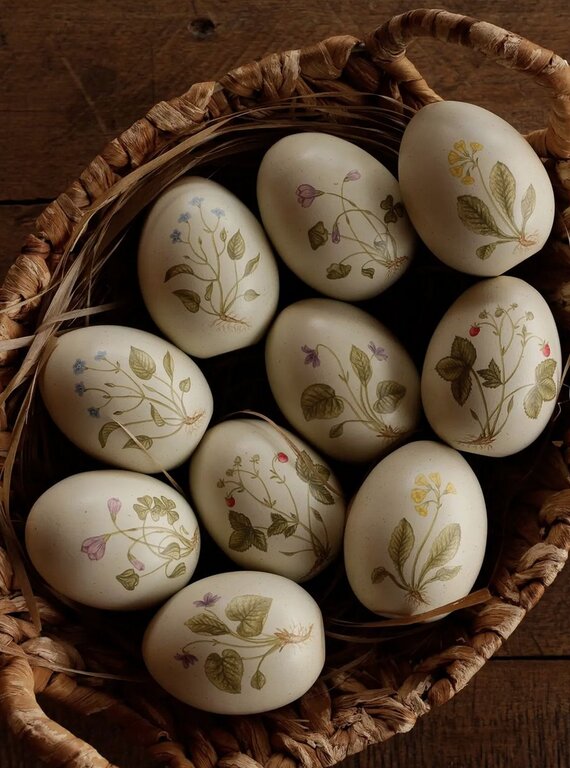 Wood cutting and engraving:
Are you seeking a quick and inexpensive approach to making your distinctive pieces and art? You can create a wide variety of projects using a Cricut, xTool, or Laser Cutter in just a few easy steps with wood, vinyl, fabric, acrylic and more.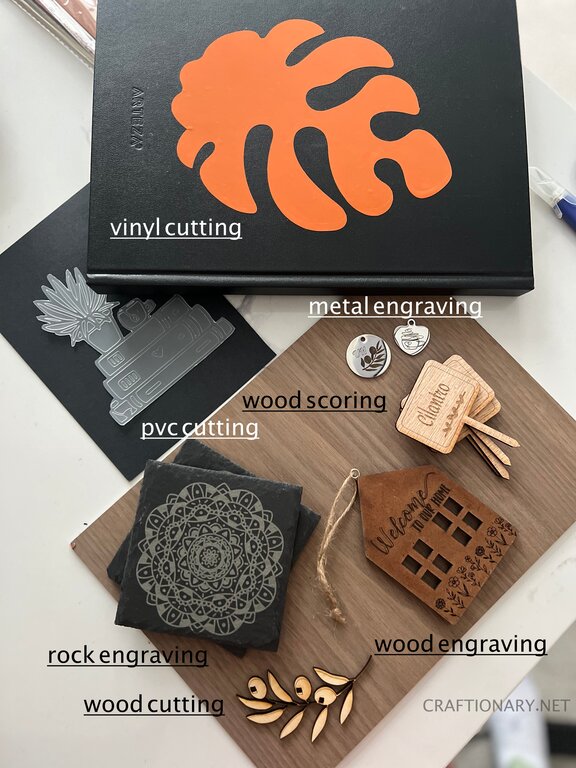 Tulle Pillow Craft:
All you need for hours of pleasure is tulle craft ideas or love for making another DIY decorative pillow for home decor.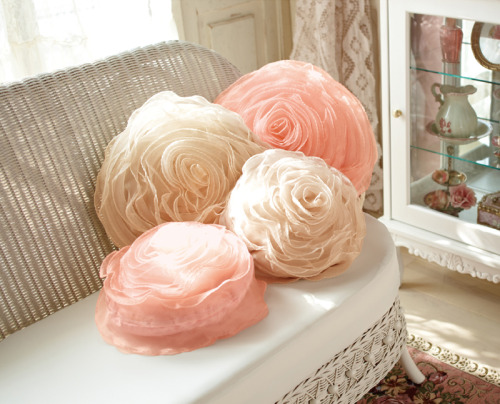 Paint on canvas:
Find cool ideas for easy things to paint on canvas and if these are not convincing enough take benefit of DIY painting ideas for beginners and get ready to have some fun.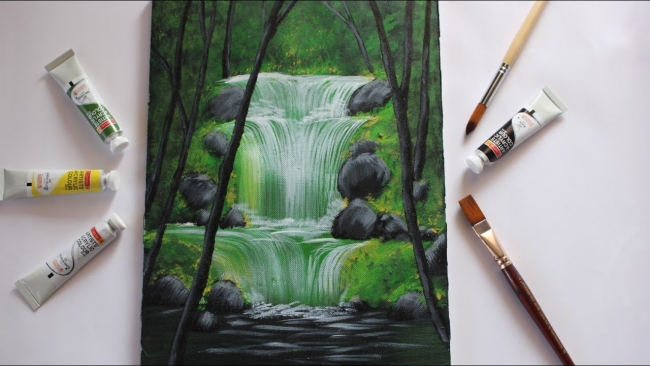 Self Watering Planters:
You can make and sell self watering planters in different colors and styles. People travel and are always busy so options that reduce the frequency of watering their plants will interest many.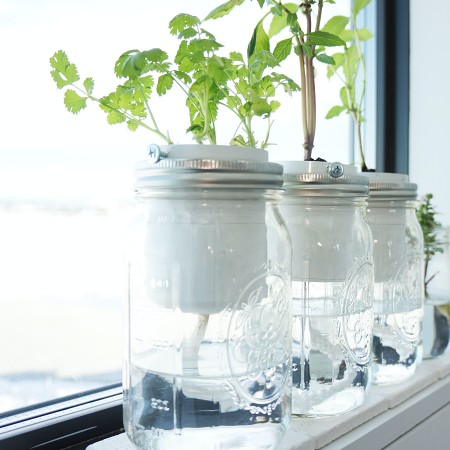 Beautiful Mandala Art:
Why not make colorful mandala art on a variety of different surfaces like paper, canvas or even wood boards for relaxation and fun.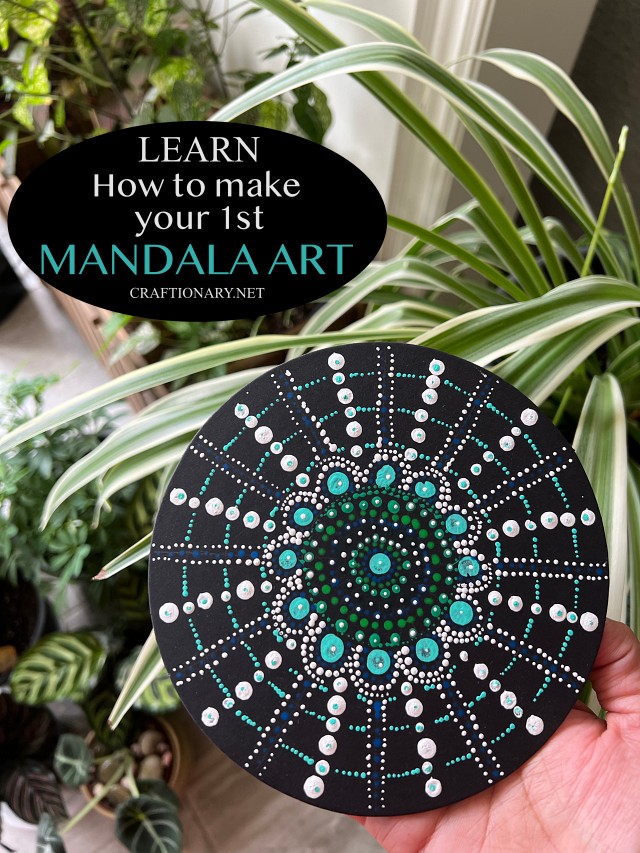 Rose Gold Foiled Pencil Cup:
The Rose Gold Foiled Pencil Cup is a handmade craft that combines creativity and functionality, with attention to detail and quality materials used to create a stunning metallic finish.
Crafts to do at Home to Sell:
Flower Painted Rocks Craft:
The Painted Rocks craft is a creative way to bring the beauty of nature into your home or garden and a creative crafts to do when bored. It involves painting smooth rocks with vibrant colors and intricate flower designs, which can be adorned with a single flower or arranged in a cluster.
Rainbow Glitter Tumblers:
Rainbow Glitter Tumblers are a fun and creative project that allows you to customize and personalize your sparkling drinkware. These tumblers are made with clear acrylic tumblers, glitter, and food-safe epoxy resin.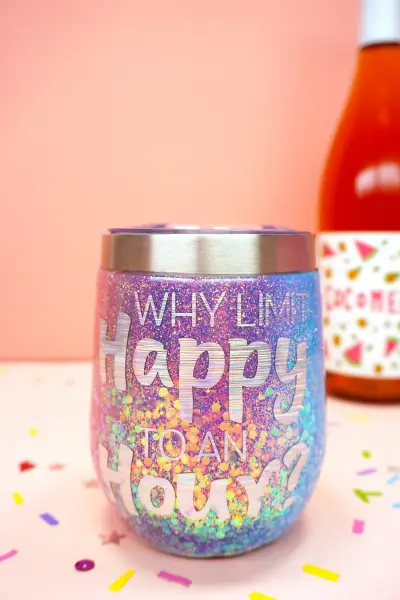 Modern Triangle Baby Quilt:
The Modern Triangle Baby Quilt is a handmade project that combines the art of quilting with a contemporary design. It involves cutting fabric into triangular shapes, sewing them together, layering with batting and backing, and sewing binding fabric along the edges.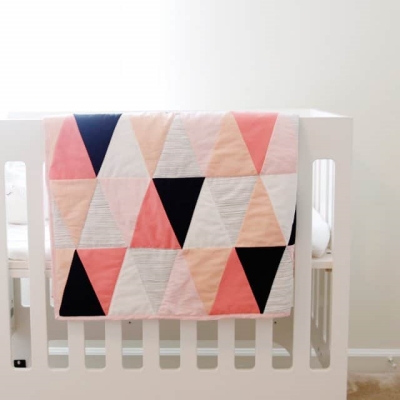 Animal Air pod Cases:
Crocheted animal airport cases are handmade accessories designed to protect small animals during travel. They feature a sturdy base and mesh or ventilated top for air circulation, allowing for personal style while ensuring safety and comfort.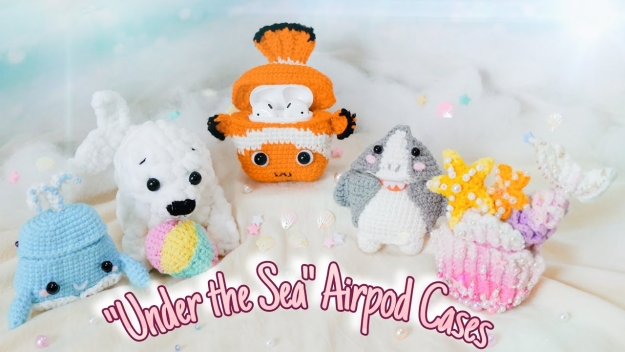 Resin Jewelry:
A fashionable and distinctive type of jewelry is resin jewelry. Once you've mastered the fundamentals, you may experiment with various designs and production methods to produce one-of-a-kind items that are certain to draw interest.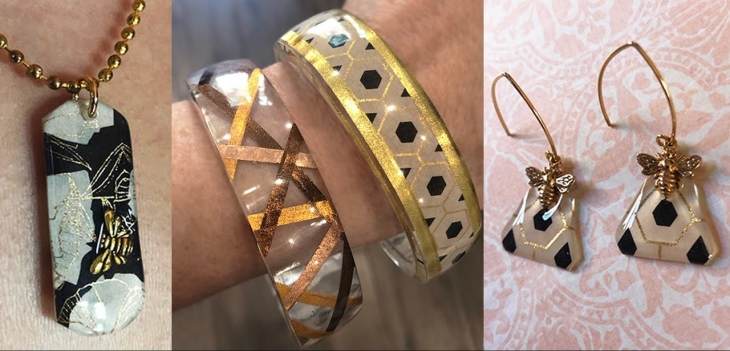 Polymer Clay Crafts:
Brainstorm ideas, sketch out designs, condition polymer clay, roll out the clay to desired thickness, refine techniques, experiment with new designs, and listen to customer feedback to grow your craft business.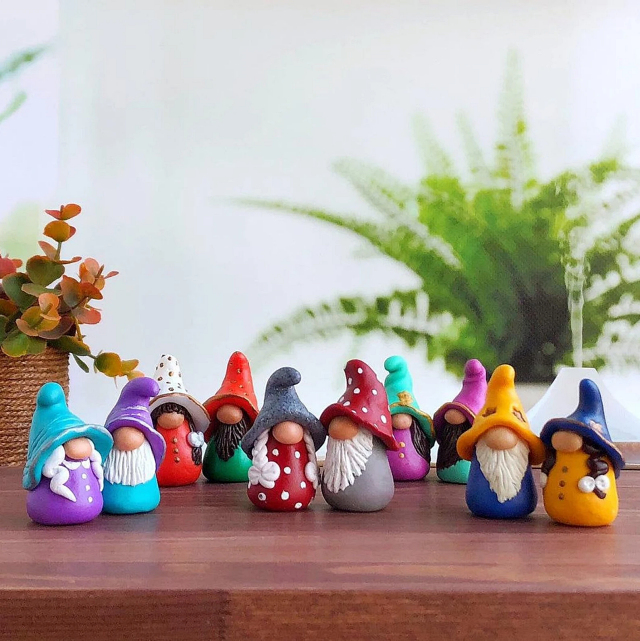 Crafts to do when bored for skin care
Mason Jar Gel Air Freshener:
Making a homemade Mason jar gel air freshener is an easy craft project that can be placed in any room to add a pleasant scent. If the scent fades, add more essential oil to refresh it. Monitor the gel for signs of spoilage and replace it with a fresh batch. Enjoy your homemade air freshener!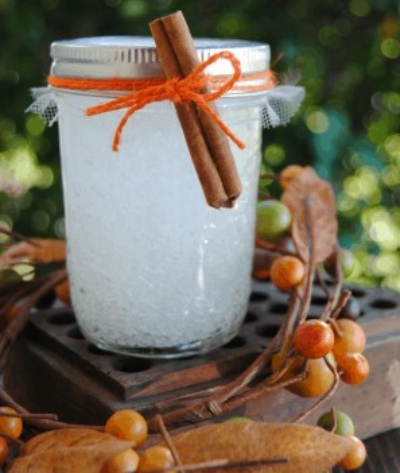 Homemade Sugar Scrub:
Sugar scrubs are a great homemade present to hydrate and soften dry skin during the winter. They are also a great way to unwind. Find more creative ideas to make handmade skin care products to sell for fun.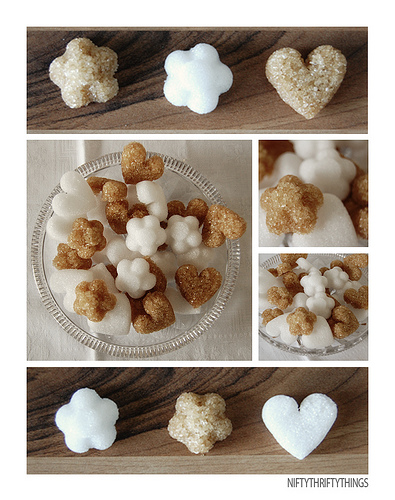 Homemade Melt and Pour Soap bars:
Making and selling homemade melt and pour soap bars can be a creative and profitable craft. Soap bases, fragrances, colorants, additives, molds, heatproof containers, thermometers, stirring utensils, and packaging materials are essential for making soap.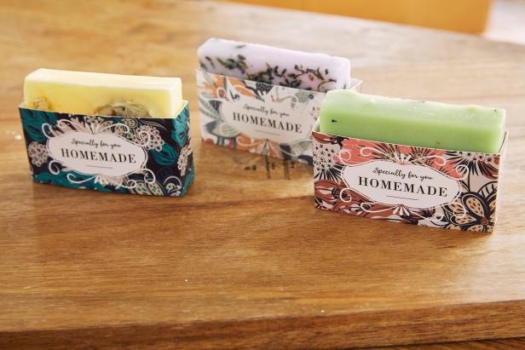 Lemon Bath Bombs:
Homemade lemon bath bombs are a refreshing and aromatic product that can be both enjoyable to make and sell. Always comply with laws and safety standards when selling bath items, and provide precise usage directions and ingredient information.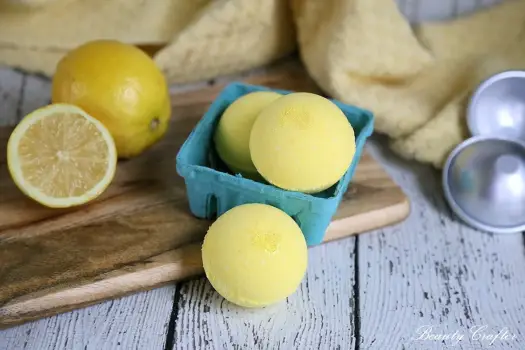 Lavender Scented Candles:
Scented candles make great favors because they can be made in large batches and everyone will enjoy them. Essential oils are used to create scented jars, which can be made with or without lavender buds. You may also wish to try gel candles.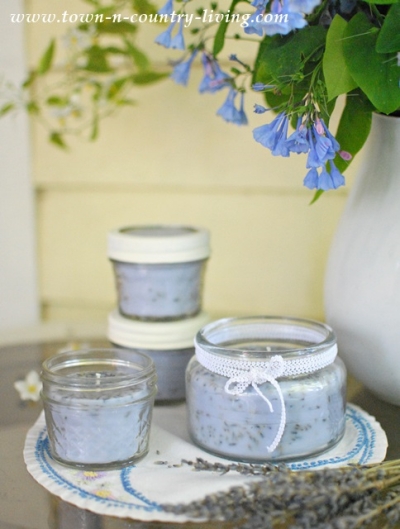 Crafts to do at home with recycled items
Cachepot Vase using Plastic Bottle and Plaster:
A cachepot vase made using a plastic bottle and plaster craft is a unique and eco-friendly way to transform a simple plastic bottle into a stylish and functional piece of home decor.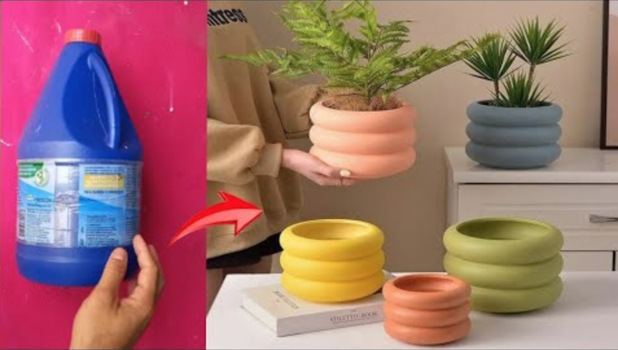 Cardboard Wall Box Shelves:
House-shaped cardboard wall box shelves are unique storage solutions that resemble miniature houses and can be mounted on the wall using nails, hooks, or adhesive strips.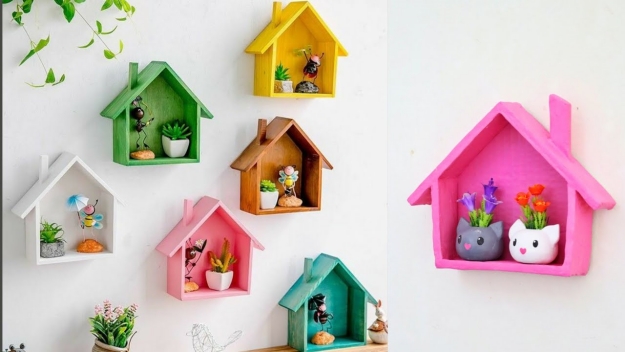 Realistic Artificial Moss Using Sponge Foam:
Sponge foam is used as the base material for realistic artificial moss or grass, which can be dyed or painted in various shades of green to mimic the colors found in real plants. Textures and details can also be added to enhance the realistic appearance.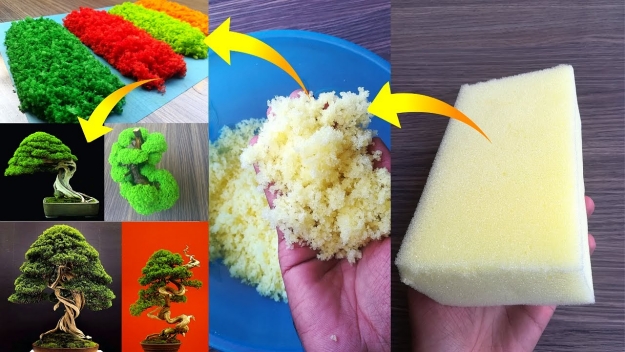 Flowers and Plastic Bottle:
Flowers and plastic bottle craft is a creative and eco-friendly way to repurpose plastic bottles and create beautiful pressed flowers decorations. It involves cutting, shaping, decorating, attaching, and adding embellishments, making it a fun and engaging activity.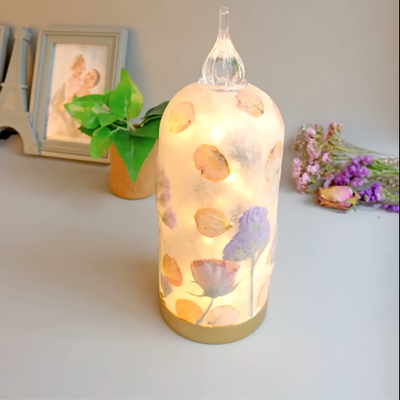 Plastic Bottle Flower Vase:
A plastic bottle flower vase is a creative and eco-friendly alternative to traditional glass or ceramic vases, creating a modern and minimalist touch while reducing waste and promoting recycling.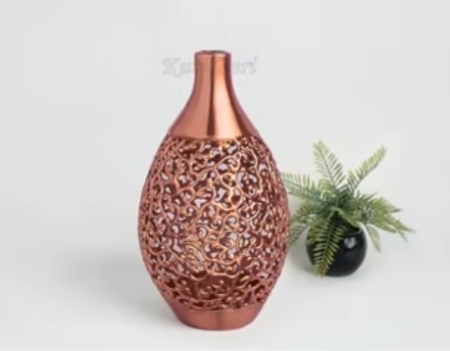 Popsicle Stick Hanging Light Craft:
A Popsicle Stick hanging light craft is a DIY project that uses Popsicle sticks to create a unique and decorative light fixture. You can suspend it from a ceiling or hung on a wall, adding a touch of whimsy and creativity.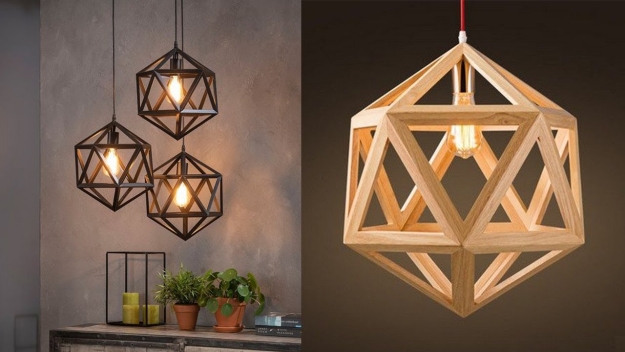 Reused Tuna Cans Craft:
The most important idea is to make Tin can lanterns like tuna can as candle holders.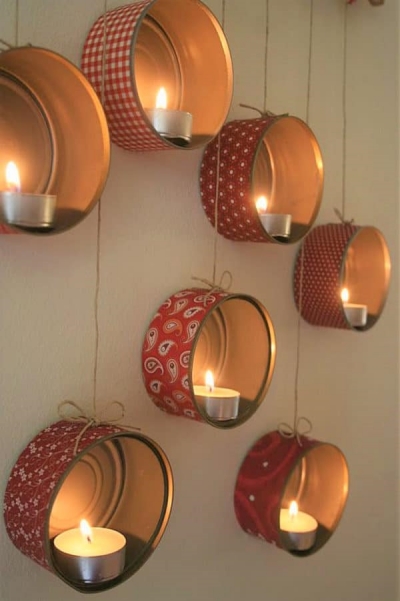 Crafts to do when bored for gifting
DIY Jewelry Holder:
Create a simple DIY jewelry holder using a piece of wood, cup hooks, beautiful paper, and Mod Podge. Curved hooks and a removable hanging hack are used to mount the necklace organizer safely on a wall or dresser.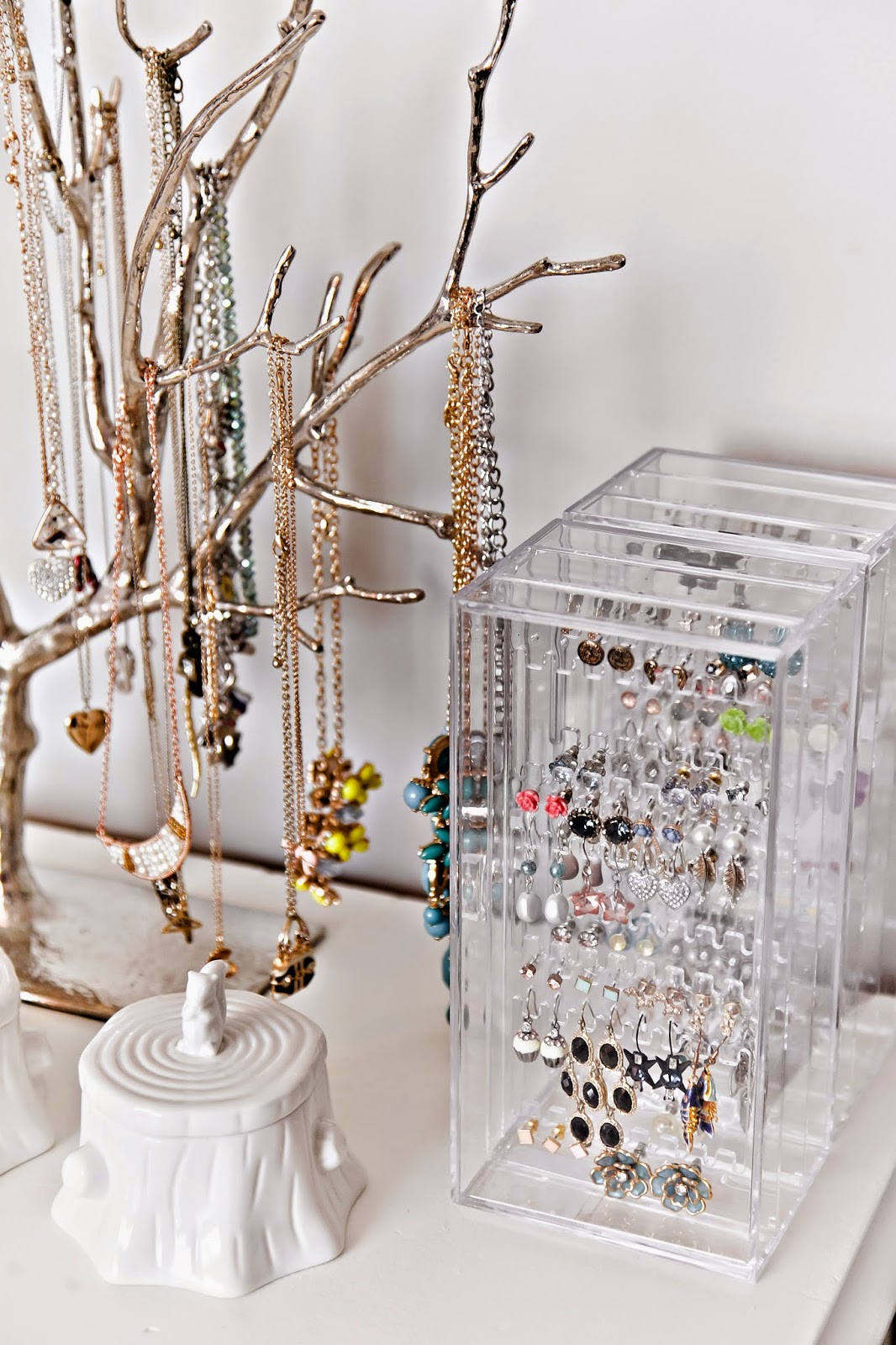 Diffuser Bracelet:
The diffuser bracelet is essentially a beaded bracelet with beads on which you may place a few drops of essential oil to enjoy the aroma. In essence, it serves as your diffuser throughout the day.
Silk Sleep Mask:
Did you know that males can also use sleep masks? They are an underutilized but very effective sleeping aid that more people ought to use. After trying just one, you will wonder where they have been your entire life.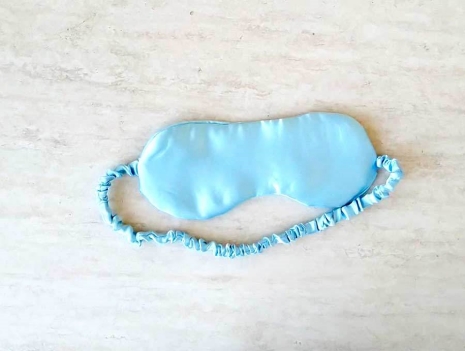 Pistachio Shell Craft:
Pista Shell Wall Hanging is one-of-a-kind, beautiful home decor pieces created from pistachio shells that provide a sustainable and green decorating option. You can take inspiration to craft with pinecones, acorns and dried leaves.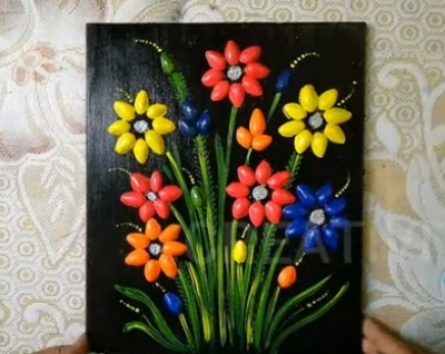 DIY Crafts Ideas Anyone Can do:
DIY Fabric Corner Bookmarks:
DIY Fabric Corner Bookmarks are sweet and practical ornaments made from leftover fabric. They are made to tuck neatly into the corner of a book page, keeping you on track and adding a unique touch.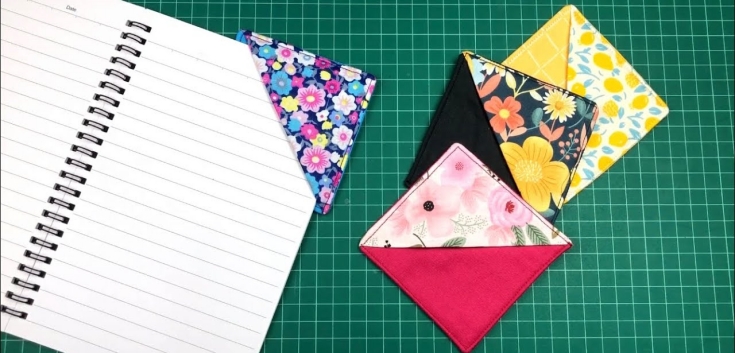 DIY Fabric Scrunchie:
DIY Fabric Scrunchies are stylish and functional hair ornaments that can be personalized with your favorite fabric designs and colors. You will need fabric, an elastic cord, scissors, a sewing machine, a safety pin, or a chopstick.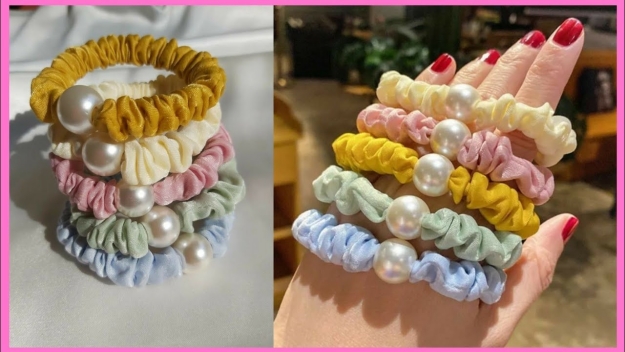 Cardboard Photo Frame Craft:
Crafting a photo frame is a creative and entertaining way to showcase your most treasured memories. You can create personalized photo frames that are both one-of-a-kind and environmentally responsible by recycling cardboard materials.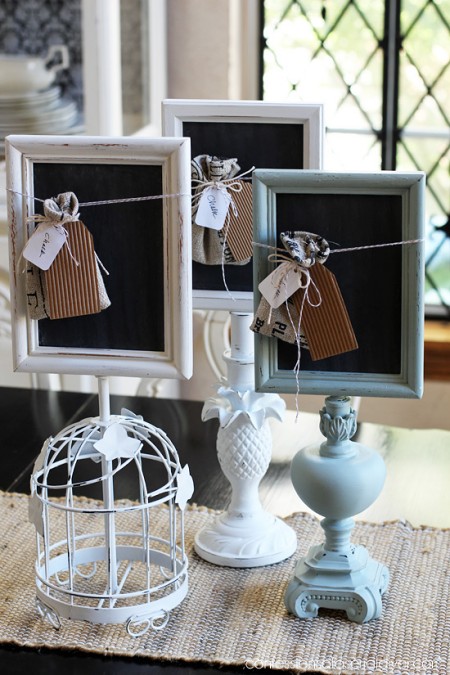 Adorable Mug Cozy for Tea and Coffee:
Adorable Mug Cozy is a DIY project that combines coziness and functionality. It features a pocket on the front to hold a tea bag or infuser and you can customize with various fabric patterns, colors, and embellishments.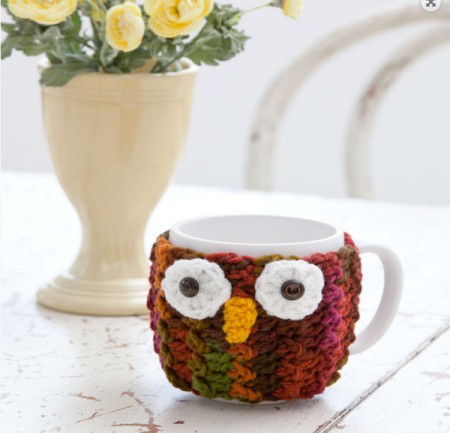 Crafts to do at home for decoration
Apothecary Jars Craft:
Use Apothecary jars to fill a variety of items for home decoration that lets you show your creativity and adds a special charm to your home decor or gift-giving. Admire the beauty of your reused work while enjoying the process.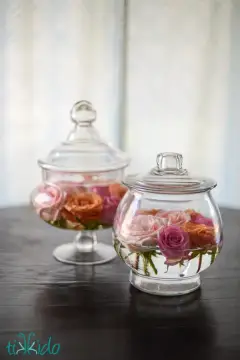 Decorative Light Switch Covers:
Washi tape has a low tack adhesive and you can use it to create a decorative light switch cover. Measure and cut the tape to fit the surface of the light switch cover and create a pattern by overlapping different tapes.
DIY Glass Painting Craft:
Glass painting is a creative and enjoyable activity that involves transforming ordinary glass surfaces into works of art. With a few simple materials and your imagination, you can create stunning decorative pieces and even stained glass.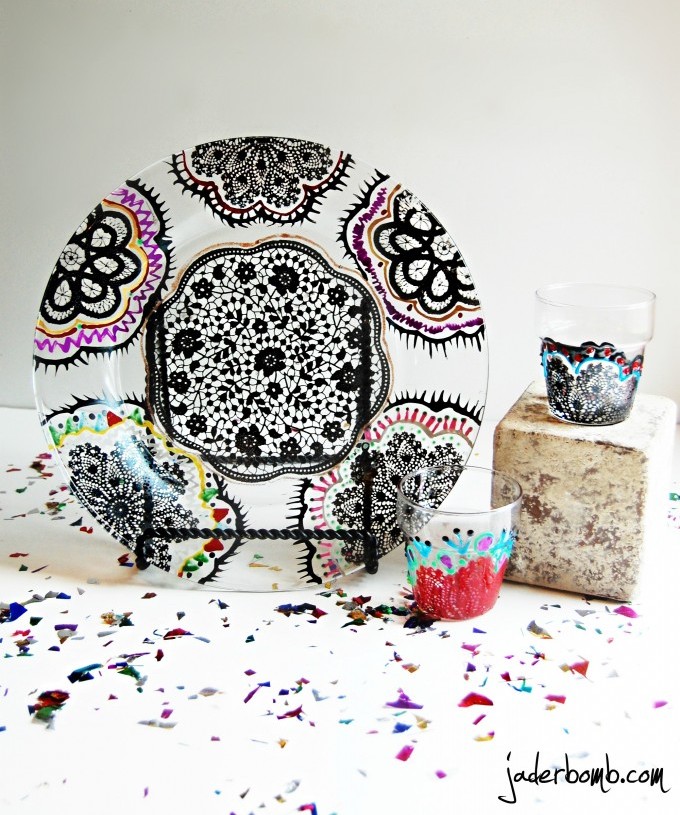 DIY Resin Coasters:
DIY resin coasters made without using a mold. Use this trick to make unique shapes.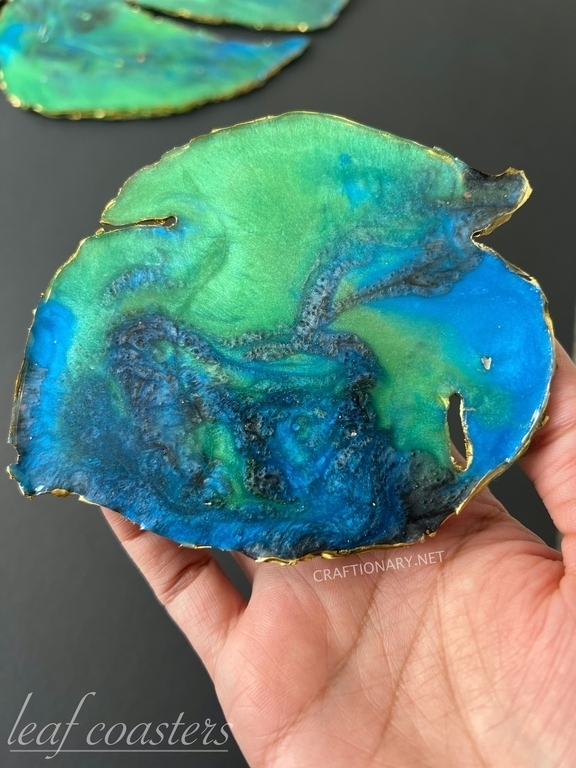 Mini Water Fountain:
A Styrofoam and Cement mini water fountain waterfall is a DIY project that combines two main materials to create a small-scale water feature resembling a cascading waterfall. You can place it in a garden, patio, or indoor space to add a touch of tranquillity. Get more water feature ideas.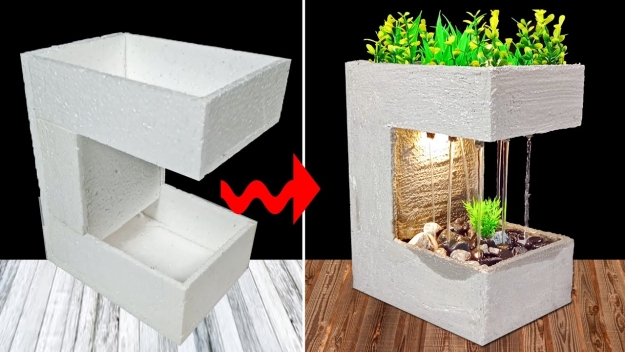 Casting Art:
With clay and plaster of paris you can create unique casting art projects like vases, wall decor and other unique items that sell for a high price tag. Just add your unique artist touch and who knows you are the next charm.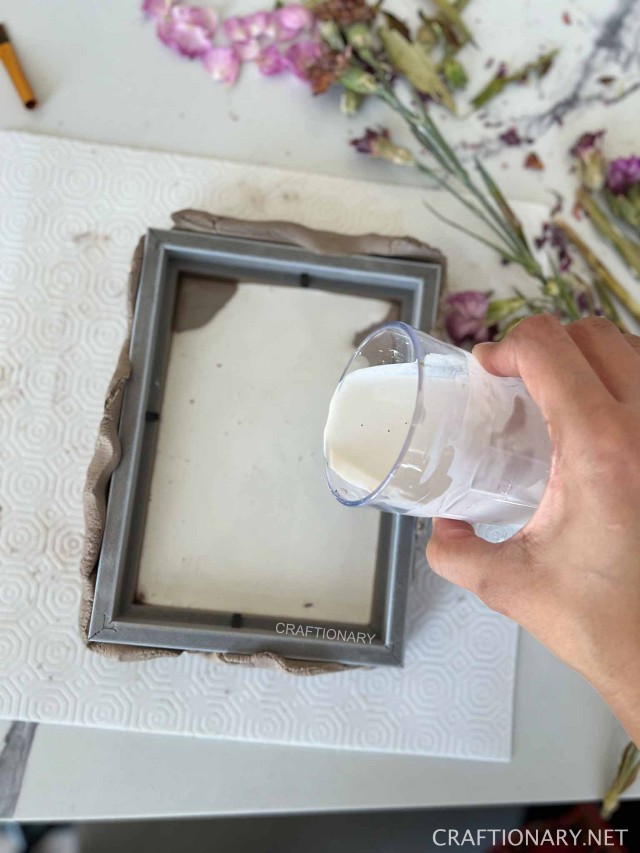 Decorate a vase:
Make trending DIY vases like handcrafted ceramic vessels designed to add elegance and artistic flair to any living space. Make different varieties and you can use to display floral arrangements, dried flowers, vase fillers or as standalone decorative vase pieces.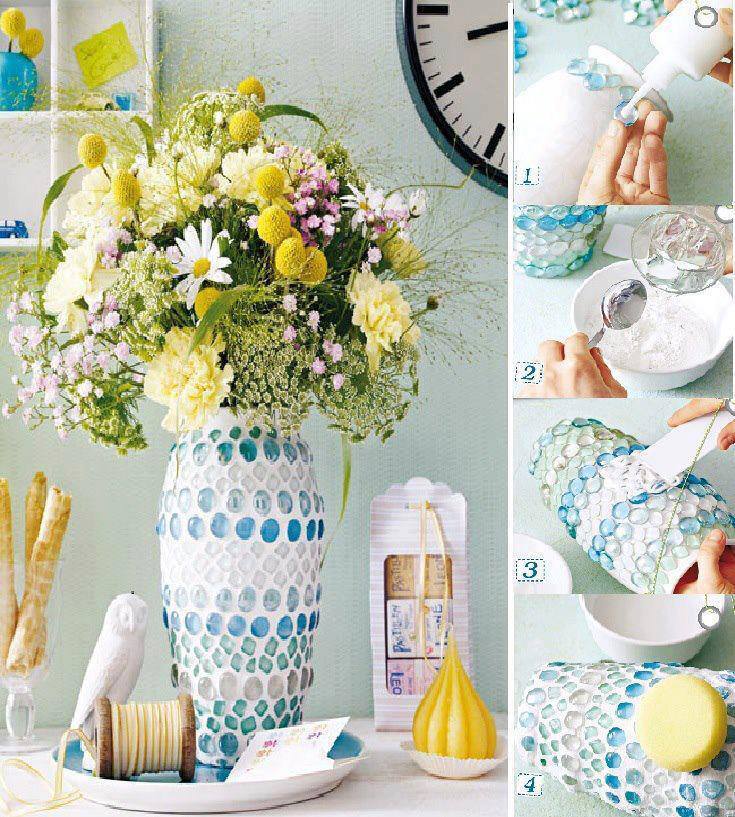 Author: Sarah Abdul Samad