This post may contain affiliate links. Please see our full Disclosure Policy for details.
Find creative vase filler ideas for home decor in your own choice of home style. These ideas contain seasonal and year round flower arrangements helping to decide what to fill in the vase when arranging your real flowers and artificial floral arrangements.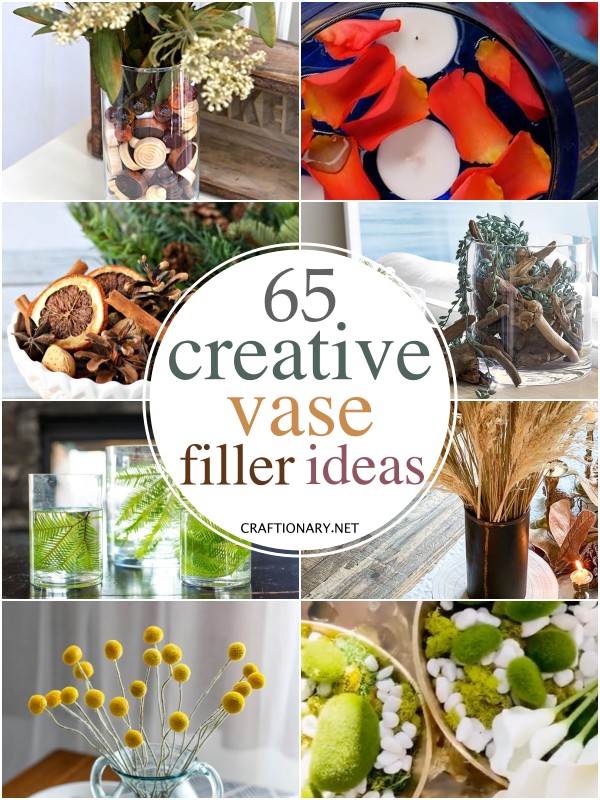 Although DIY Vase fillers intend to enhance the overall appearance of the vase by adding volume, depth, and color. Some individuals use a vase filler to support a floral design as well. Vase fillers not only help to stabilize an arrangement, but they also add color to complement the flowers of your choice.
Vase ideas can range from fresh flowers to dried herbs and petals to small stones, glass beads and marbles. You can mix different objects to create interesting patterns or keep it simple by adding only one type of object to fill a vase.
As vase arrangements, you can use feathers, dried flowers, seashells, colorful sand, air plants, or crystals. You can decorate according to your holiday decorations. Some commonly used season decor items are split peas, moss willow and burlap covered balls, elegant vases with eggs, wine corks and colorful thumbtacks, pearls, twigs and pinecones.
Here are some ideas gathered for your tall vases, bowls filling and large floor vases for living room that are transparent and see through glass. These ideas can inspire you for arrangements in metallic and ceramic vases as well:
Flower Vase Filler Ideas
Flowers, which can be fresh or dried, are the most common vase filler. If you don't have any fresh flowers, consider purchasing some artificial flowers from your local grocery store. The first step is to decide on the type of flower arrangement you want; there are many options! Here are some pointers:
Select flowers that match the color scheme of your room (or complements it). This will ensure that everything appears natural and cohesive.
Pair colors that contrast each other can look beautiful too! For example, green against purple or white against red would look gorgeous together.
Some may avoid unlikely combinations like yellow and blue or orange and black to stay subtle. However, these options are great for bringing attention to a centerpiece.
Don't use many varieties together. This may result in crowding, making them appear awkward rather than elegant and interesting.
When finding flowers bush them together to see how they look before purchasing.
Try to combine varying sizes of flowers for a designer look.
Add pop of color to a simple arrangement of whites and greens with large and bright flowers like sunflower.
Fresh Flowers: Let's get started with basic vase filler idea, Fresh Flowers. Although fresh flowers don't last as long as dried flowers, they are still a great option because they are so widely available. Fresh flowers are the most simple and appealing way to decorate your vase.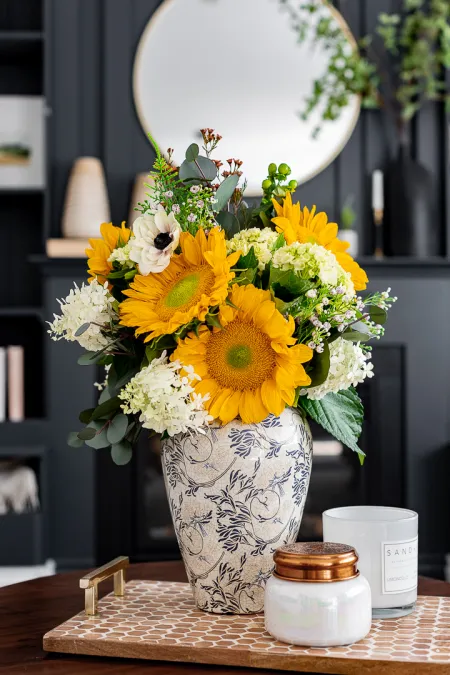 Summer flower arrangement with white hydrangeas and sunflowers using grocery store flowers from mscraftberrybush.
Artificial Floral Vase Filler Ideas
Faux Flowers from Instagram.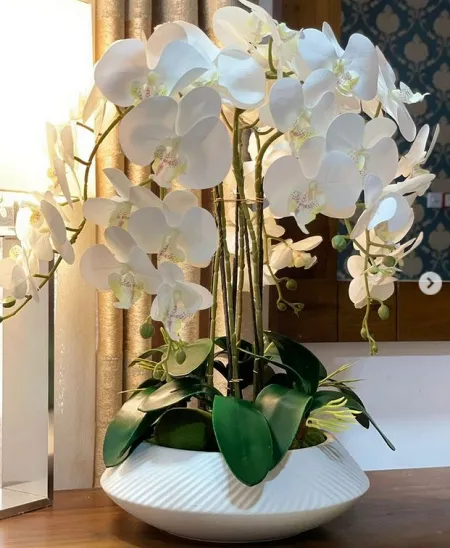 Succulents from Etsy.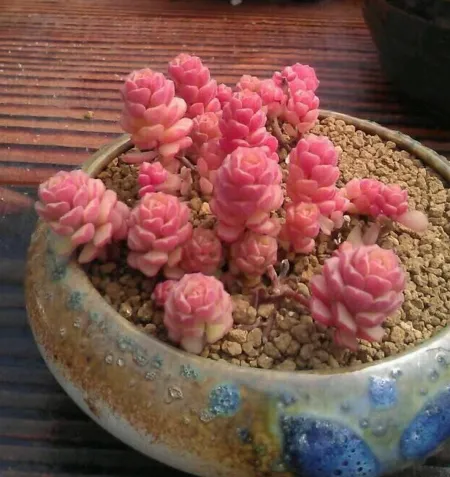 You can also try this Heather bush vase filler for a simple but modern look from LTK.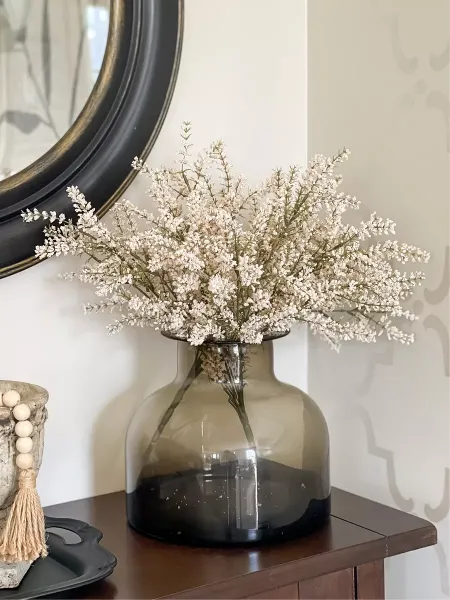 Blue Thistles for a rustic floral look from Etsy.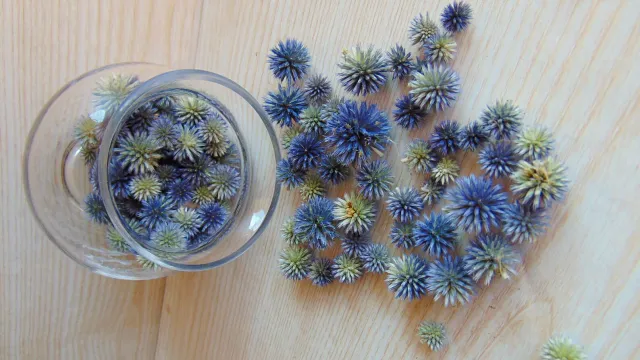 Dried Craspedia stems from Etsy.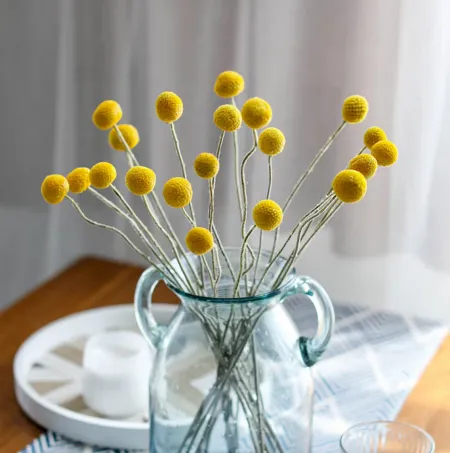 Dried Flowers as a vase filler give a rustic floral look and are cheap. Either you can use your old dried flowers or buy a dried flower bouquet from Etsy. Learn what to do with dried flowers?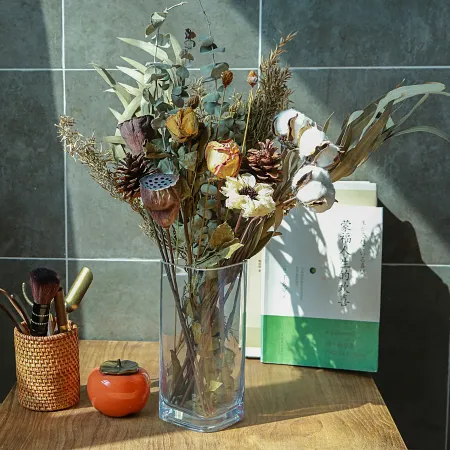 Felt Pom Balls or Flowers on a dried twig branches spray painted gold.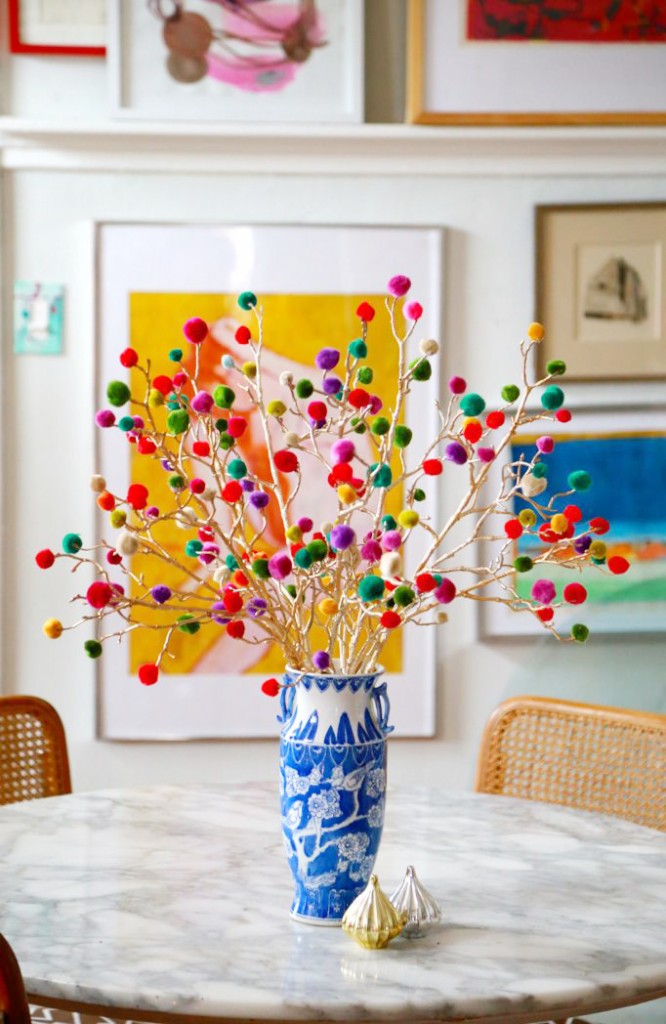 Artificial Crochet flowers from Etsy.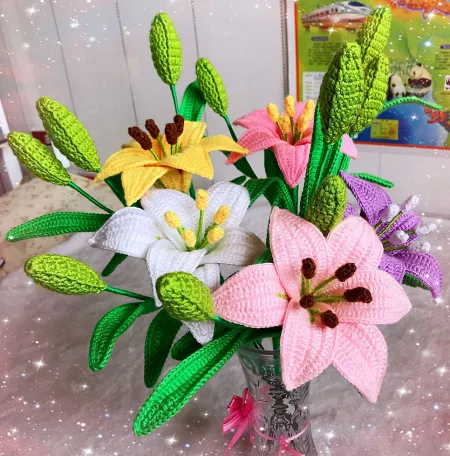 Artificial Flowers in fish bowl from Blue Paris Flowers.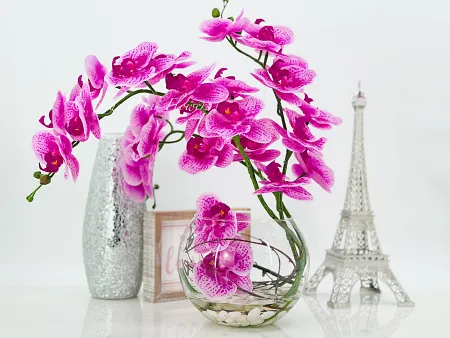 Use fabric dye to make colorful dried flowers arrangement by Oh Yay Studio. It is great to use as a spring vase filler idea.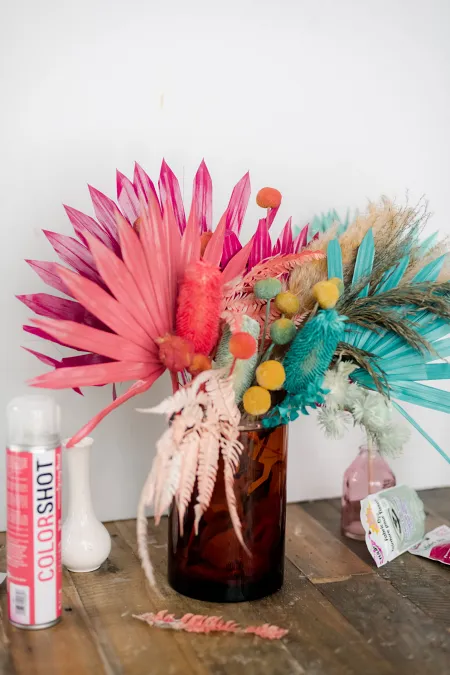 Lavender and gold vase filler decoration from forever botanic.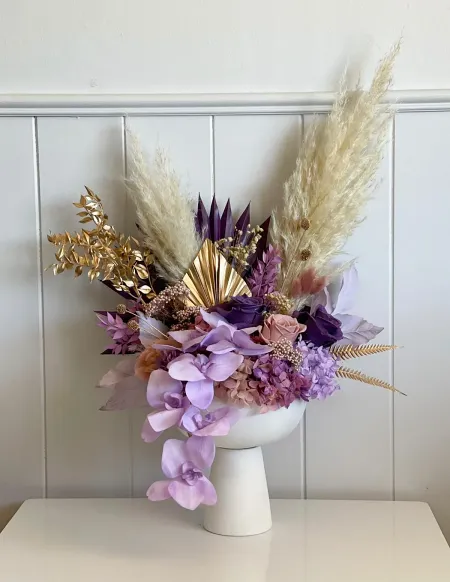 Greenery
You can find greenery at home improvement stores, florists, and even your local grocery store. The best thing about using houseplants is that it isn't limited to floral arrangements! It can be used as a filler in small, tall and large vases. It's also great for bringing color and life to a drab space!
Realistic looking large Hydrangea stems from Etsy.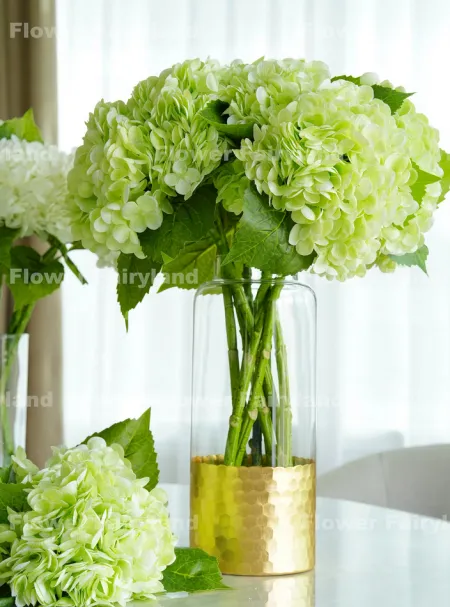 Large faux greenery arrangement from Etsy.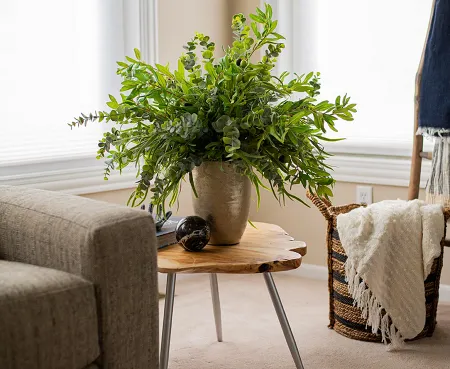 DIY moss decor using moss, dried grass and decorative rocks from dressyourdecor.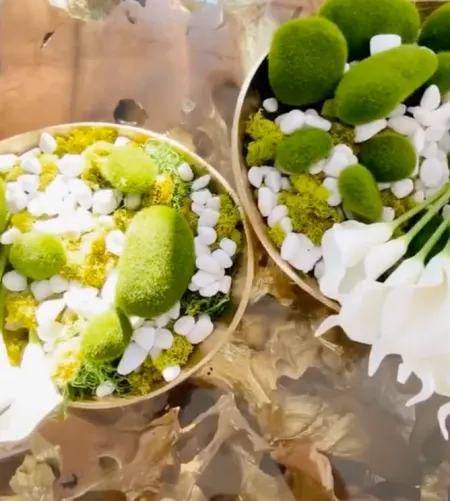 Sand
Sand look great as vase fill. It is easy to find and you can fill it in any size vase. It also works well for filling your vases with any color—the darker the color, the better!
Beaches make great coastal fill for vases. If you don't have access to beach, then you can use any other type of sand for this project. You can find it at most beach areas and even at most dollar stores!
Coastal Vase arrangement with beach findings like seashells and rocks by myhubbardhome.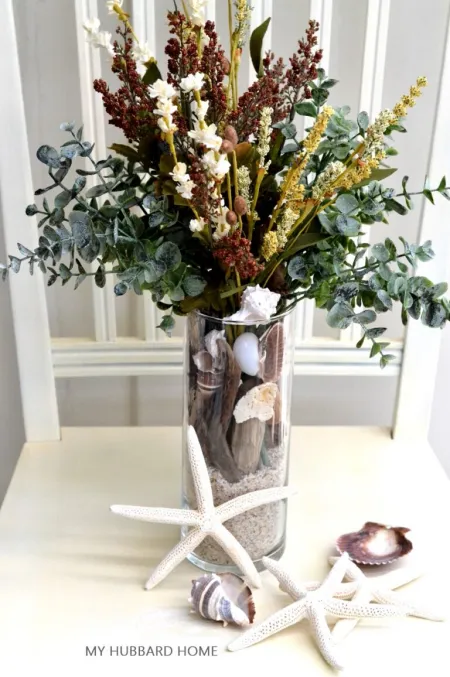 Sand art with moss in a vase from honestly wtf.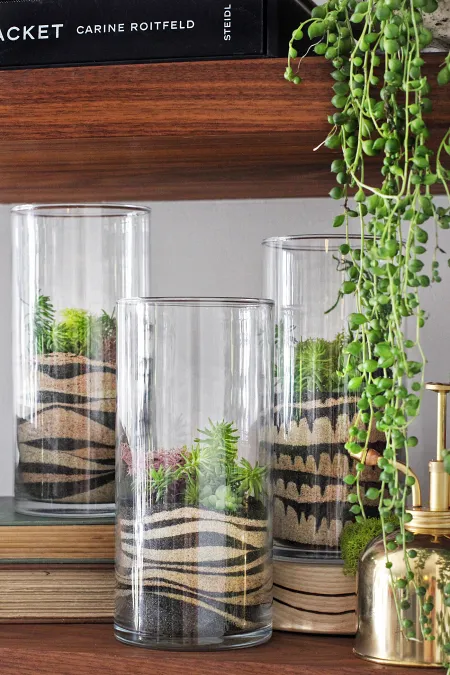 Sea Shells
These are some small vase filler ideas to add a coastal flair to your table. These decorating ideas, which range from shells and starfish to coral and driftwood, will create a lovely beach-inspired atmosphere.
Buy these sea shells from Koch & Co.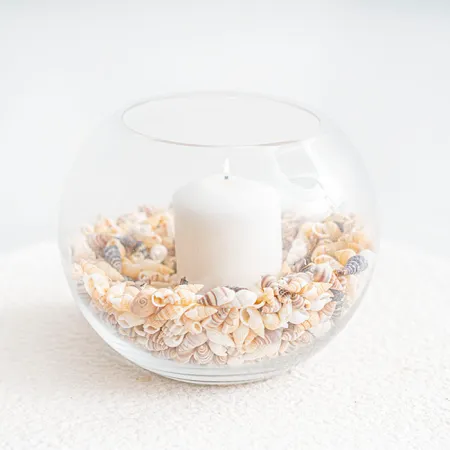 Spotted Conch Shells Vase Filler from Potterybarn.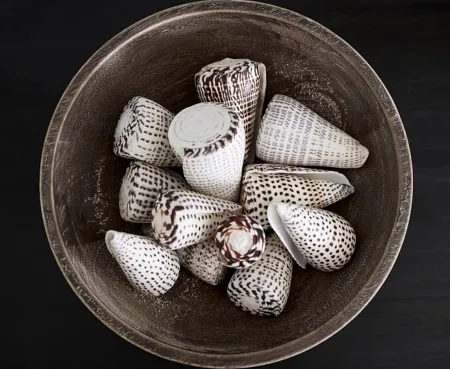 Marbles, Gems and Sea Glass
Stones are inexpensive and can be used to fill any size vase. It can also be used to fill vases of any color—the darker the color, the better! It makes an excellent choice if you want something that won't break the bank while still being an effective decorative rock art. Vases can be filled with beach sand. If you don't have access to beach sand, any other type of sand will suffice for this project. It's available at most beaches and even most dollar stores like dollar tree.
Add pearls to a vase for elegant look.
Make scented vase fillers with aroma beads by NorthWood Distributing.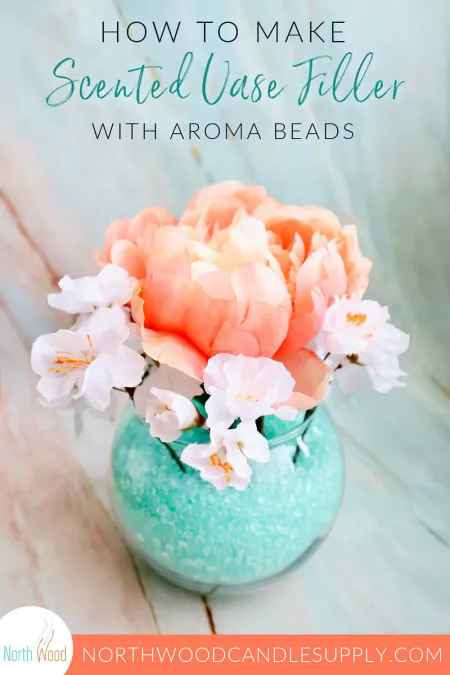 Sea glass is found on the beaches, and it's made when waves break down the glass. It can be smooth, flat, and round or irregularly shaped. Sea glass comes in many colors like blue, green, or purple; some of them are even translucent or transparent.
Transparent water gel:
Transparent glass vase filler idea, which is a great substitute for water. You can buy these Glass fillers from vasepearlfection.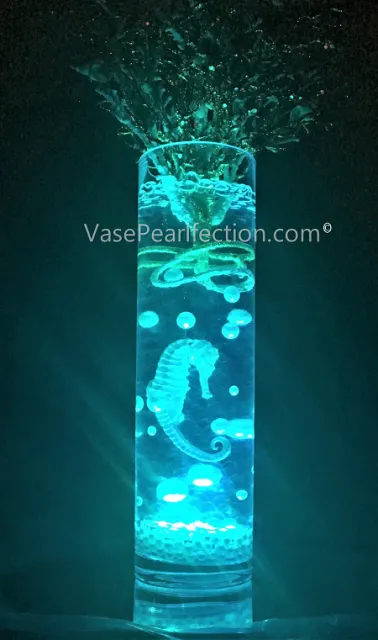 Valentines Day Vases
Includes blue dye and some flower petals. source unknown.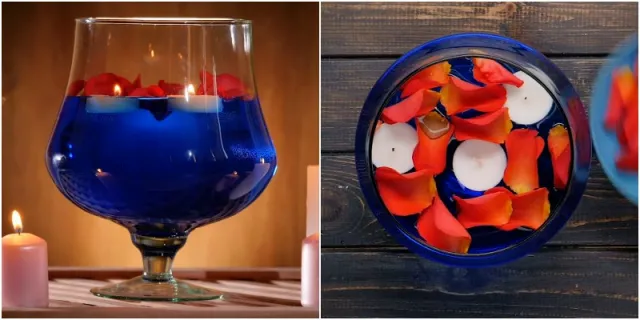 Pink gemstones and dahlia flower elegant vase decor from methodologic.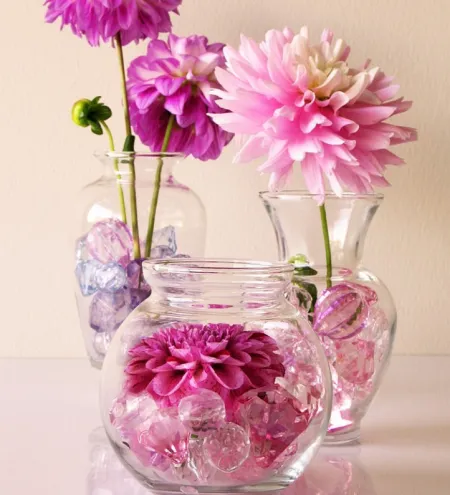 Fruits Natural Vase fillers
Fruit vase fillers are perfect for natural home decor. You can use fruit to fill tall or large vases, depending on what type of fruit you have and how much room it takes up in your vase. The best part? You don't need any special skills or tools to do this!
Some fruits are more natural-looking than others, so choose accordingly—if you're looking for something that looks like it should be in a bowl on a table at home try lime and apples. If you want something more structured go with faux blueberries or grapes. However, real fruits have a small shelf life. Keep them uncut to prolong their life or cut them for more scent diffusion.
Summer Vase filler Ideas:
Lemon slices inside a transparent glass vase by On Sutton Place.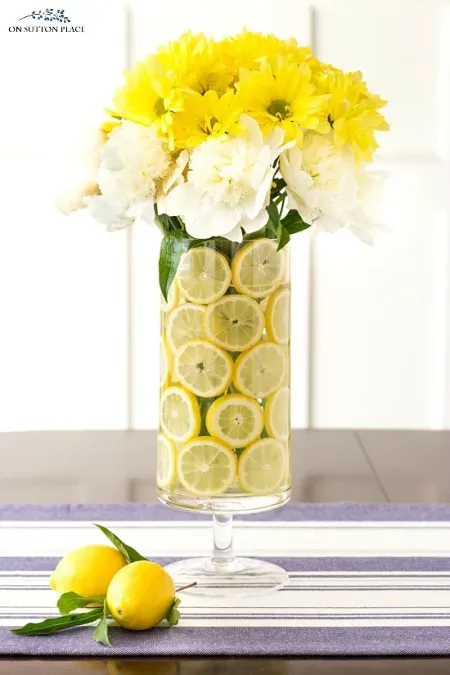 Artificial pomogranates on branches by my100yearoldhome.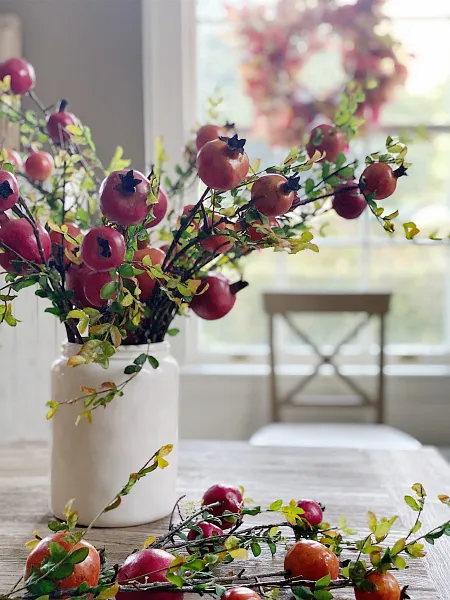 Dried Herbs and Potpourri Vase Fill Ideas
A scenting agent known as potpourri is composed of dried flowers, herbs, spices, and other ingredients. You can make it at home or buy it in large quantities from stores like Bath & Body Works. You can also include cinnamon sticks, essential oil or lavender buds if you want a scent that is extra special. Using dried herbs in your home is a wonderful way to add some natural beauty. You can also use them in gardening and potpourri!
Potpourri vase centerpiece with french vanilla votives by Craftionary.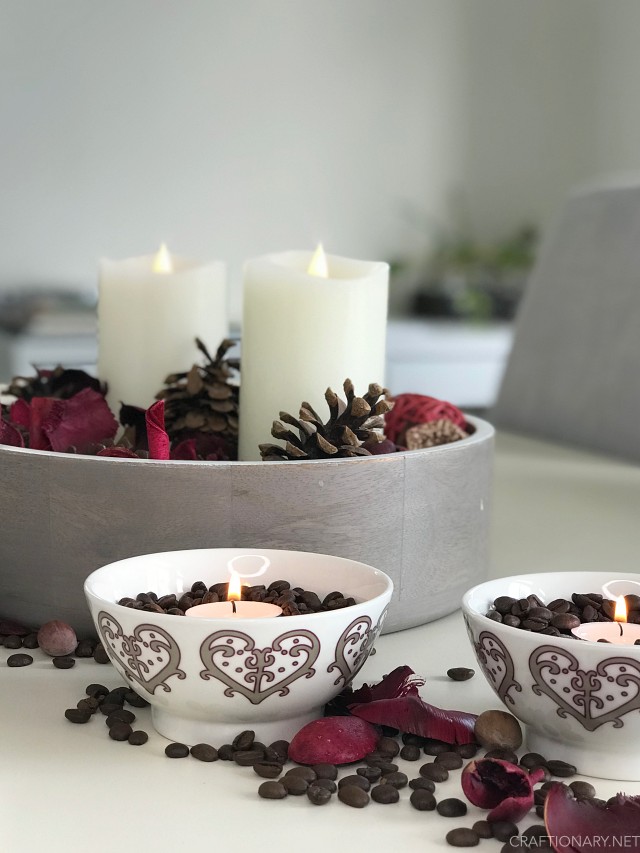 Make forest style fresh potpourri with orange, cinnamon sticks, dried star anise, pinecones, whole almonds in shells, essential oils and cotton balls by onecrazymom.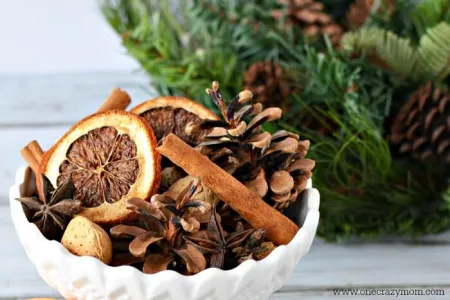 Submersible LED lights Vase filler Idea
A submersible LED light for vase fillers is an excellent choice for lighting up centerpieces, especially at nighttime events. These lights are watertight, energy-efficient, and can be used both on land and in water. They could also be used to illuminate a vase or a swimming pool. LED lights are available in a variety of colors and styles to meet your requirements and preferences.
String lights in vases. Check out these waterproof string lights from Etsy.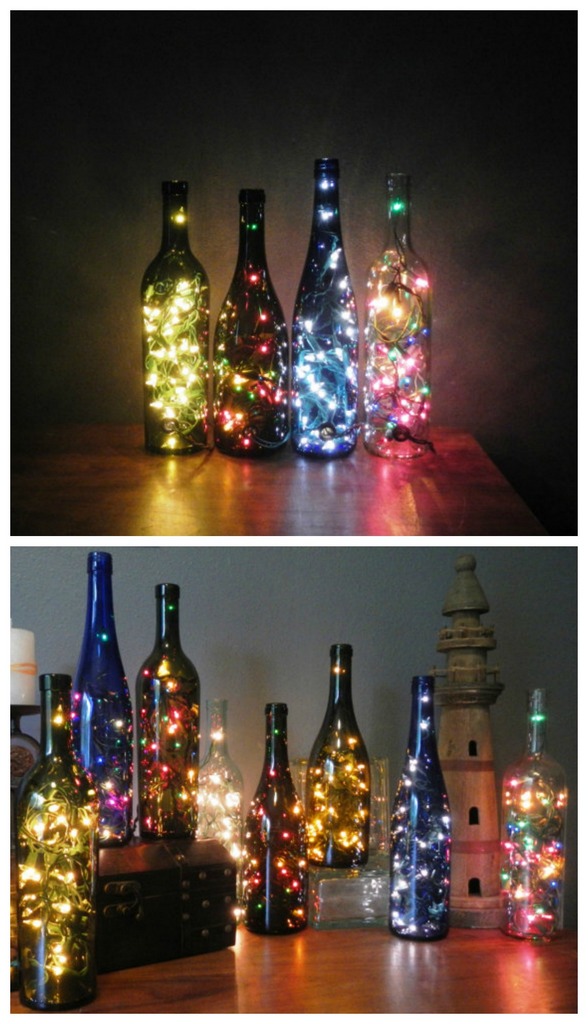 Modern Vase Filler Ideas
Metallic vase fillers add an elegant and modern touch to any living room. Gold and silver are the most common metallic colors for vase fillers. However, they are not the only colors available.
Gold metallic leaf stems from inspiremehomedecor.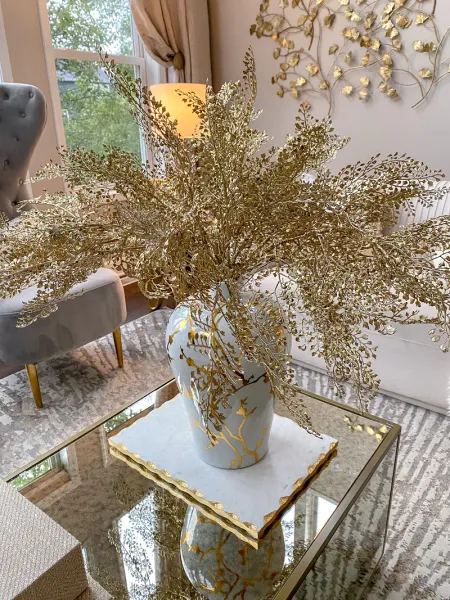 Christmas Vase or Bowl Filler Set from Etsy.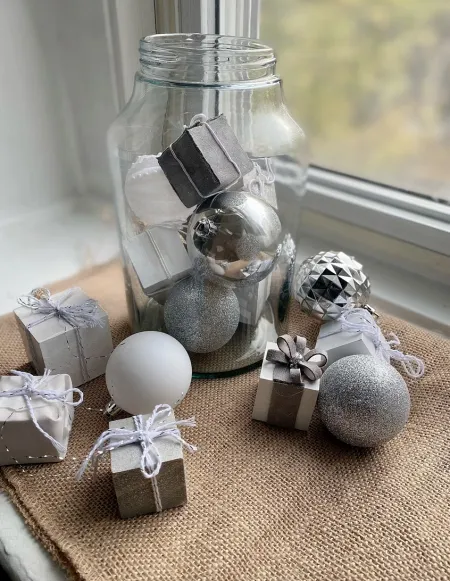 Stained glass flowers for vase from Etsy.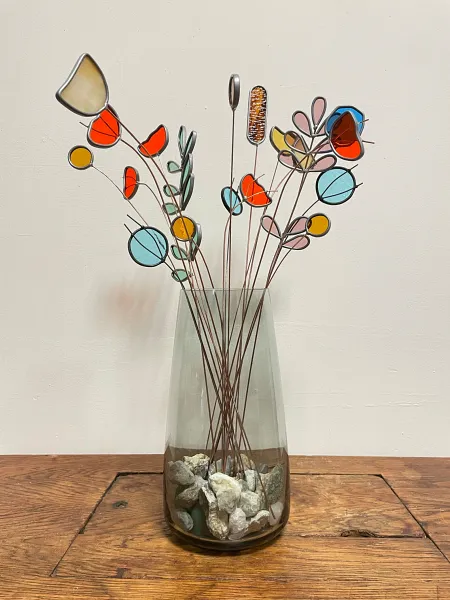 Holiday Vase fillers
Holiday vase fillers are arranged by the season. Thanksgiving to Easter, Halloween to Christmas Vase fillers can be used in this manner. A few of these ideas are:
Christmas vase filler ideas:
Long stem berries artificial holly twig with small fruit branch decor from Etsy.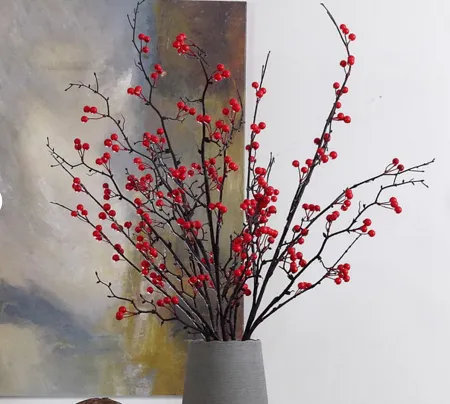 Christmas creative vase filler idea by craftionary.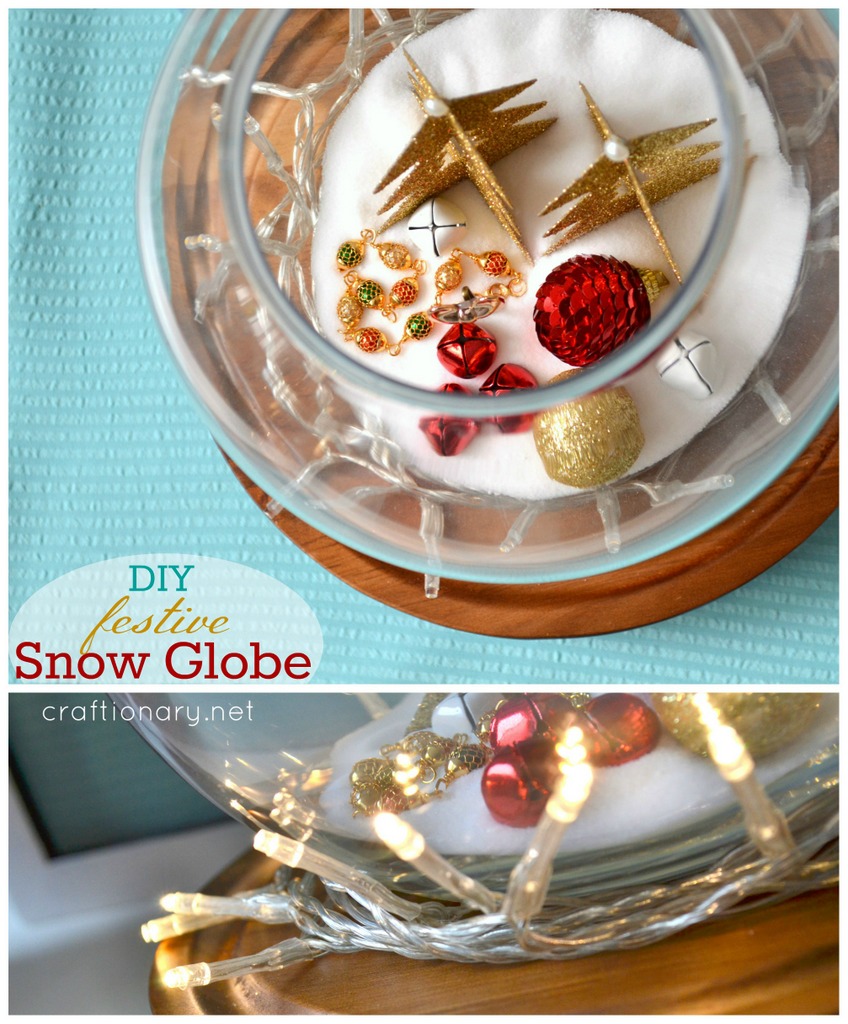 Easter egg fillers for vases by craftionary.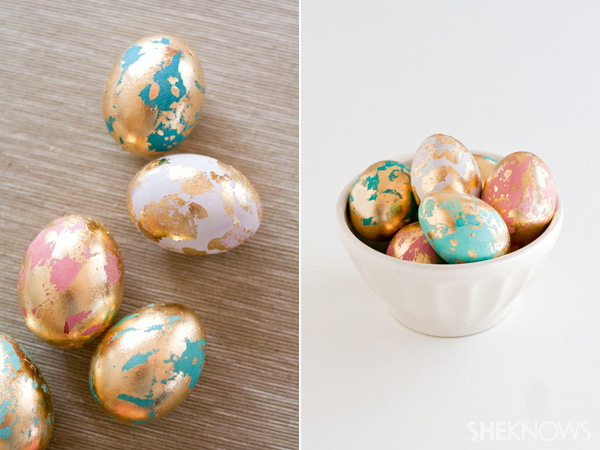 Scented sticks
Scented sticks are a great way to fill a vase. They can be used for many different holidays and occasions, such as Eid, Christmas or Hanukkah. They're also easy to find and easy to use, so you don't have to worry about making them yourself.
Scented long wood sticks for vases from Etsy.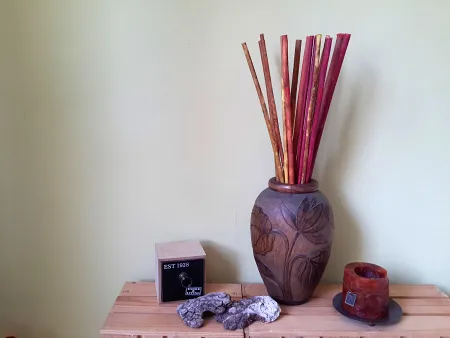 Candles
Candles are an easy way to add color, light, and a cozy, warm atmosphere to your home. To create a cozier atmosphere in your living room, put candles in a vase.
Vase to hold pillars or battery operated tea lights for an easy vase filler idea with glitter from craftionary.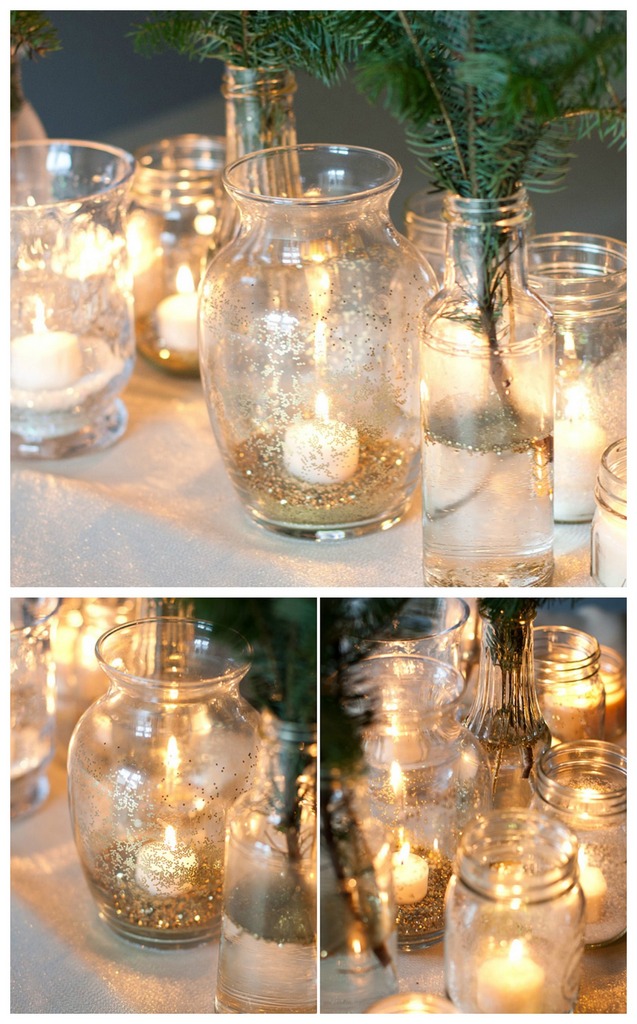 Simple vase with pillar candles from Ikea.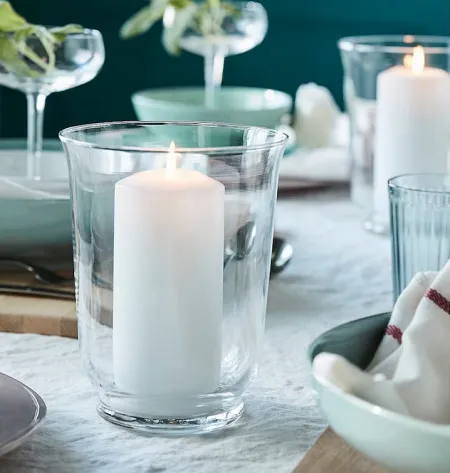 Floating candles
It can enhance the ambiance of any room. They can be arranged in a glass bowl or vase and come in a variety of colors.
Floating candles in petals and with dried flowers or lavender wrapped on the outside with twine from craftionary.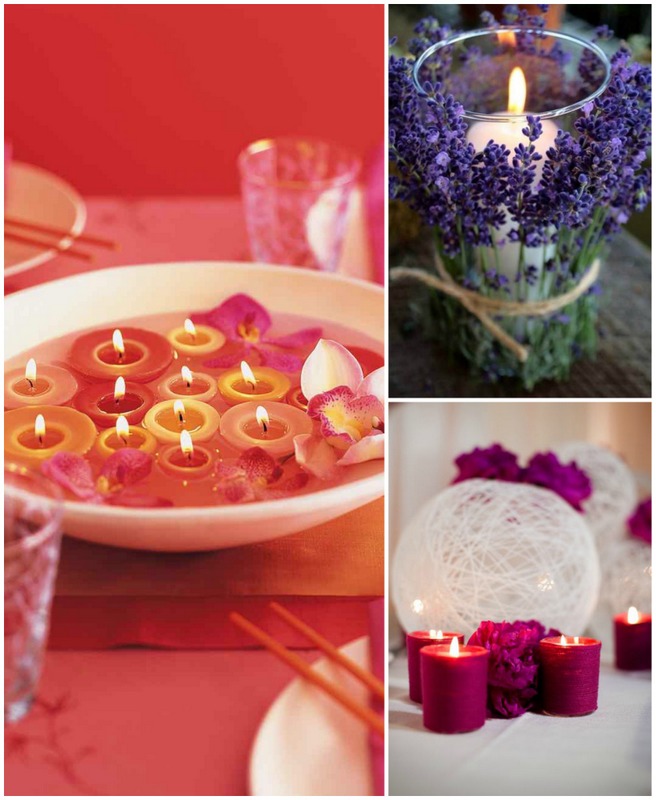 Coffee beans and grounds
Coffee grounds and beans are an excellent way to add color or a more appealing appearance to your vases. You can also use them for fresh scent.
Coffee beans in vase for fresh and soft fragrance in the air by craftionary.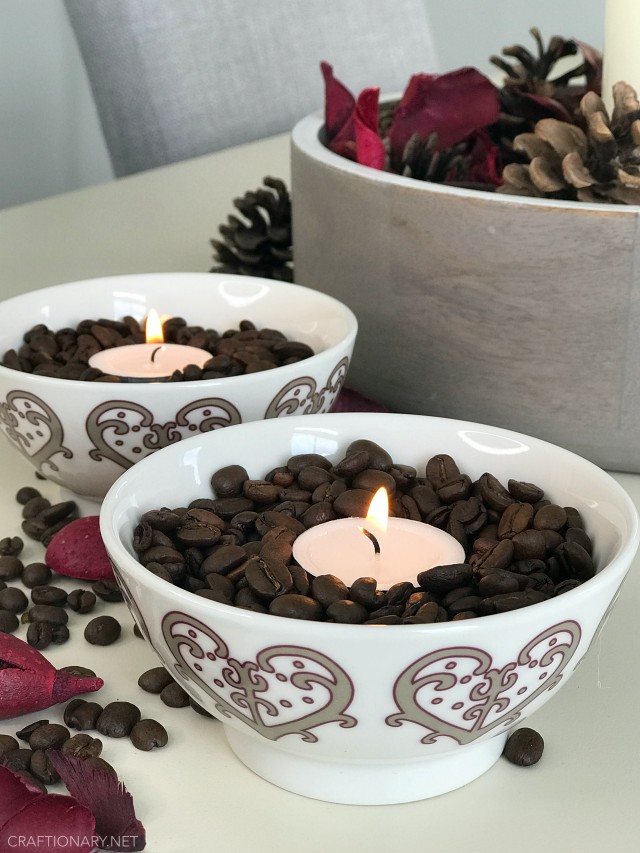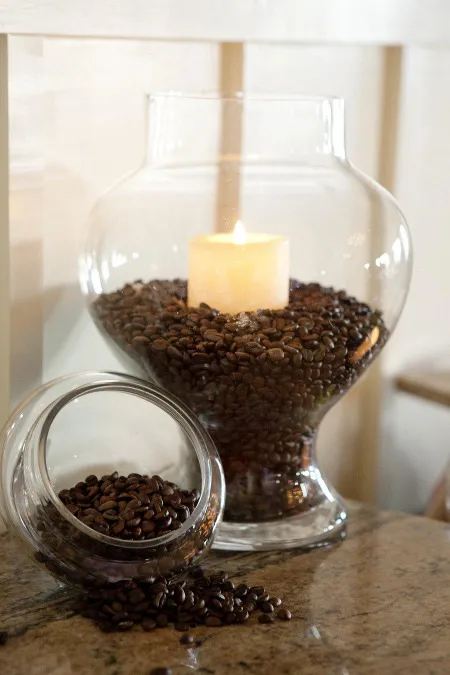 Feathers
Feathers have a classic appearance. Use small feathers for vases, but large floor vases with these feathers look so cool as they cover more space, so you can use fewer decorations and save money.
White handmade feathers of Ostrich in vase from Etsy.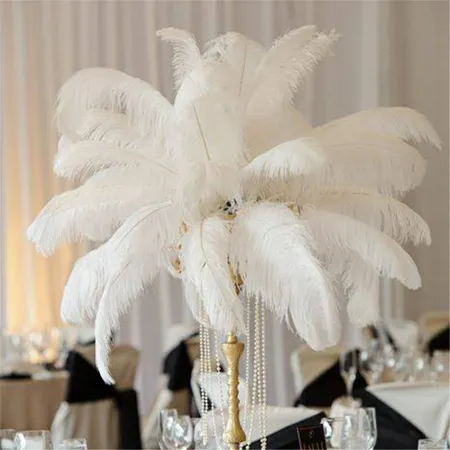 Peacock feather vase fillers from Etsy.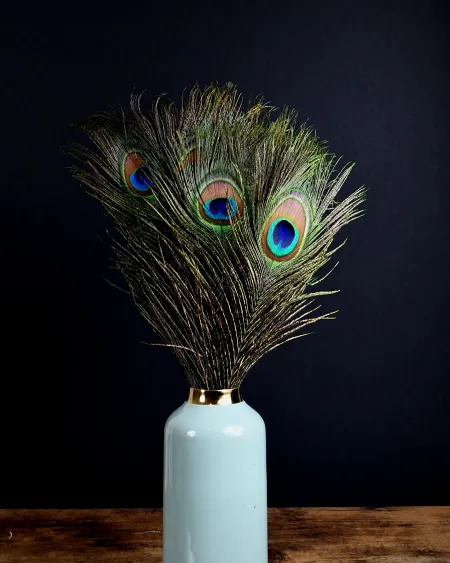 Fall vase filler DIY
Acorns and pinecones are natural vase fillers that can be collected from the ground. Acorns are easy to find in late autumn when they are falling off trees or being blown by the wind. You can also buy them at most garden stores or online.
Olive, terracotta, cocoa, bleached, and natural colored harvest palms for vase arrangement from pampasandpalms.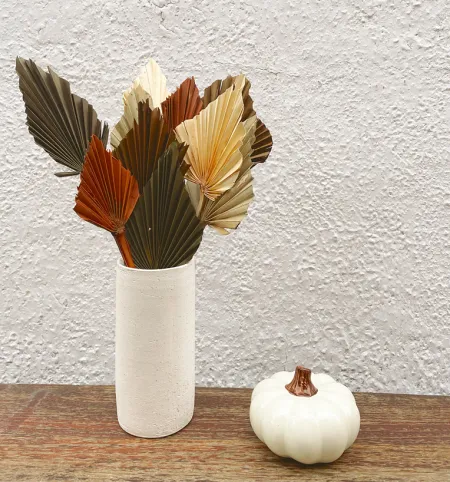 Dried pumpkin vase fillers from Amazon.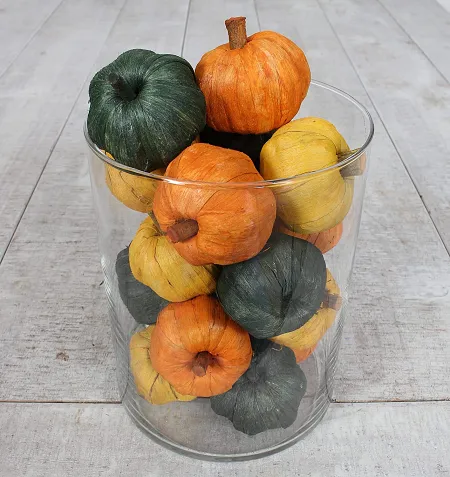 Pampas Grass:
Pampas grass and dried wheat work well as large floor vase fillers. They are both tall and slender, and they add a unique texture to any vase. It has a rustic appearance and is ideal for many modern decorations.
Fluffy brown pampas grass stems dried flowers from Etsy.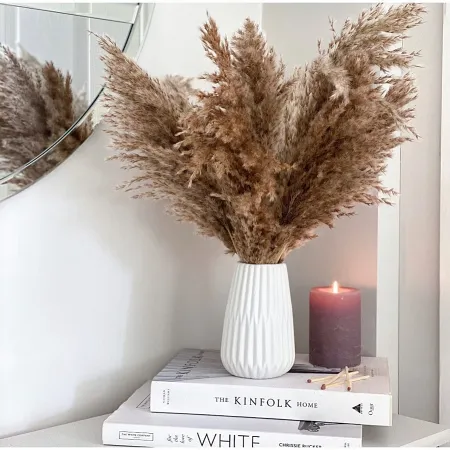 Naturally dried cattail home decor from craftionary.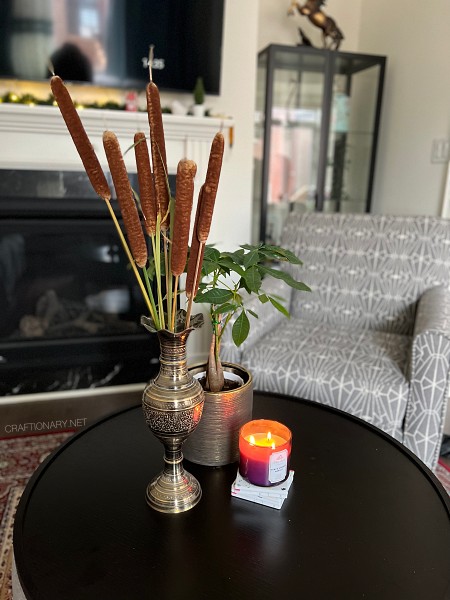 Wheat Vase filler Idea by deevine.home.creations.
Pampas grass natural flower arrangement from Etsy.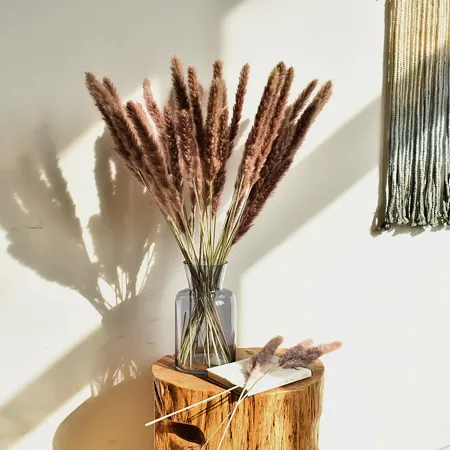 Decorative Vase Filler Ideas
These decorating balls are excellent decorative glass vase fillers. They are simple to make and easily available for purchase online too. Make them with glass, metal, wool, or artificial moss. It all depends on the theme you want to use for your vase filler.
DIY Glam Vase Filler balls using dollar tree items by CreatvDIY.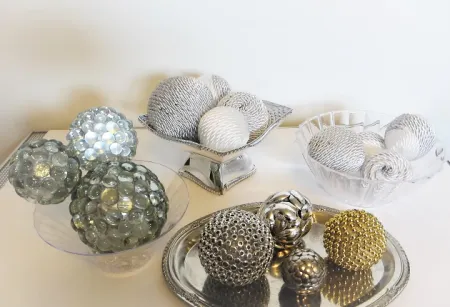 Glass bowl fillers decorative balls with roses Handmade orbs from Etsy.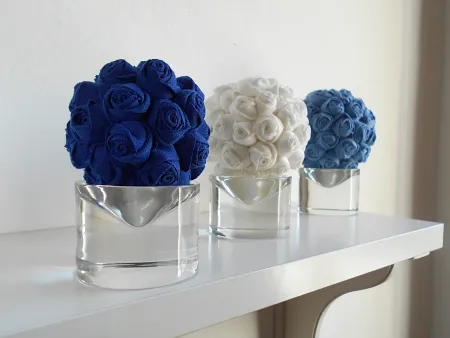 Willow Branches
Willow branches are lightweight and look great in extra large vases. What's more, willow branches are incredibly versatile. Add them to a plain vase to create an eye-catching display, or use as the main focus of an arrangement.
Lighted willow branches from craftionary.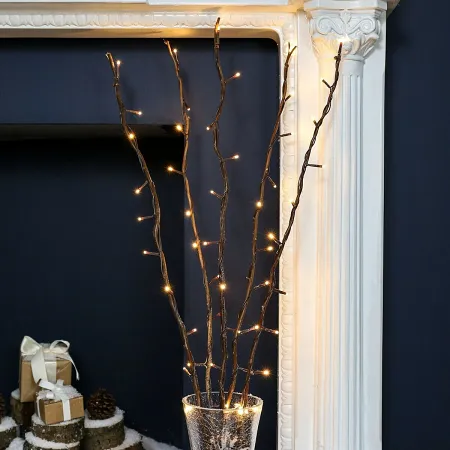 Curly willow copper branches decoration from Etsy.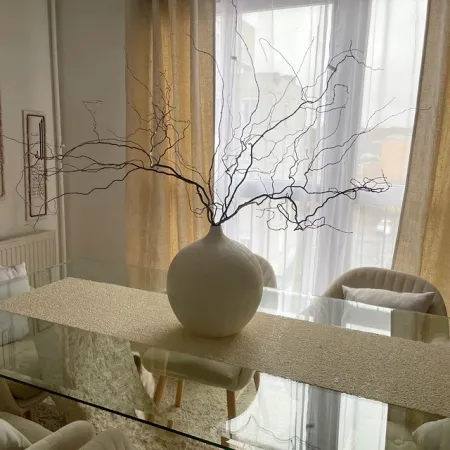 Pinecones and Acorn Vases Fillers
Make acorn flowers with wire to display in your vase from craftionary.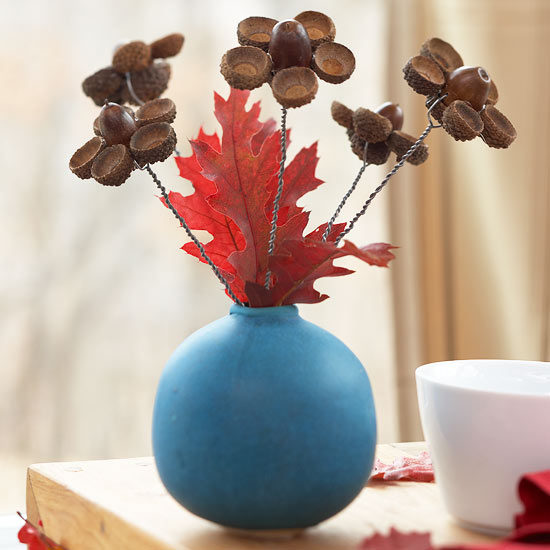 Add pinecones and acorns to fill vase for decor along with twigs.
DIY Vase Filler Ideas
DIY vase fill ideas are simple, easy and inexpensive. A little effort could save you money, but more importantly, it could allow you to show off your decorative skills and uniqueness.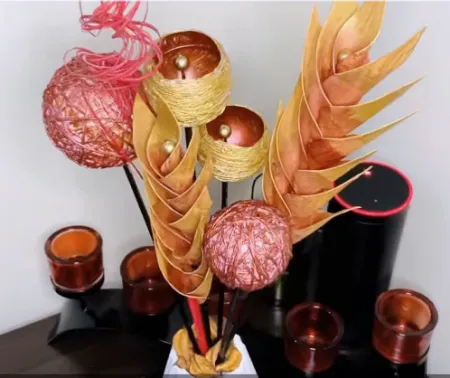 Floating Candles in gem stones and faux plants by Fabiosa Best Life Hacks.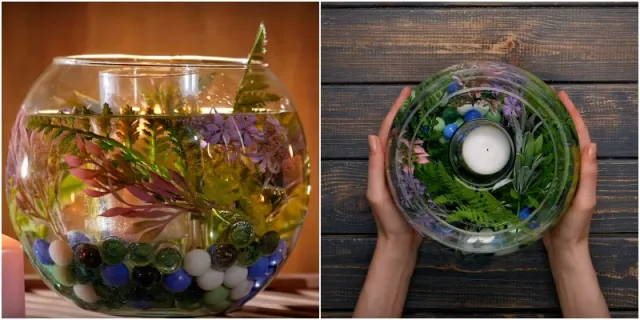 Photo Vase Fillers
Add photographs with flowers. Here's an idea by craftionary.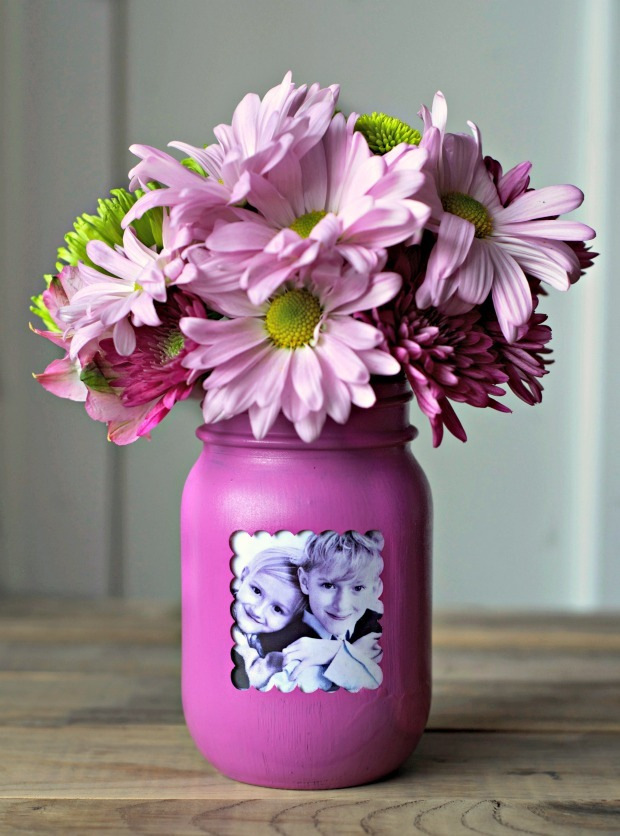 Add decorative paper to dollar tree vase for a quick uplift.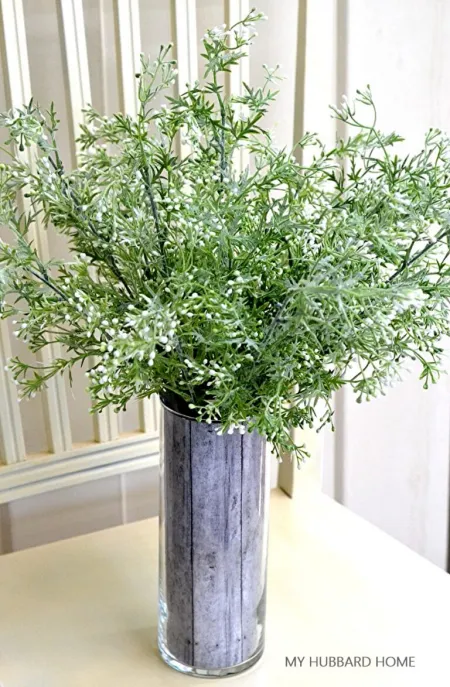 Farmhouse Vase Filler Ideas
Sunflower Vase Filler by antiquefarmhouse.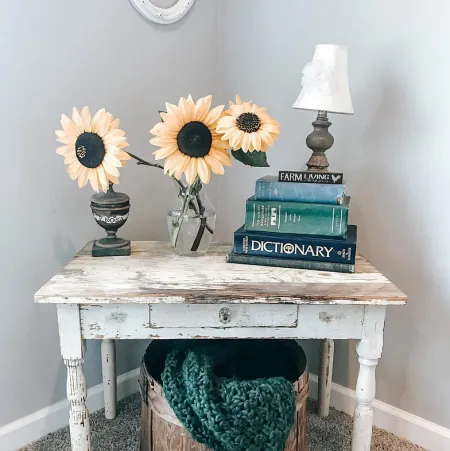 Cotton stems from Walmart.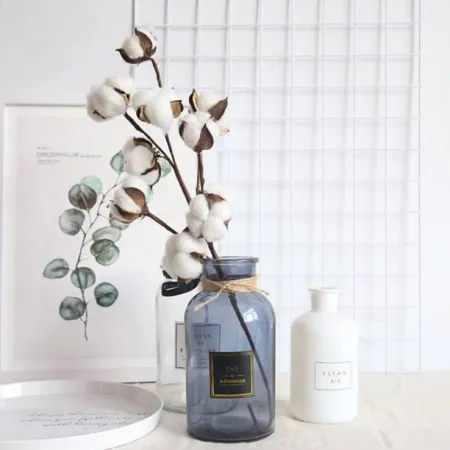 Corks and Wood Vase Filler Ideas
Corks and wood pieces are cheap and perfect for a winter look. Decorating your vase with corks and wood pieces brings cozy and winter-inspired feel.
Game pieces in a dollar tree vase with greenery from myhubbardhome.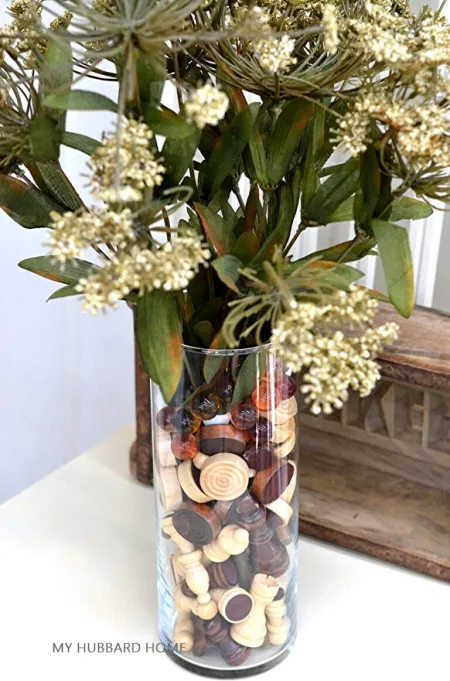 Driftwood wood and donkey tail succulent vase decoration from pottery barn.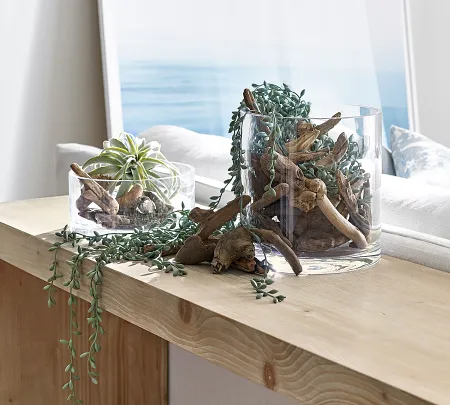 Center table wine cork vase filler idea by stagerroz.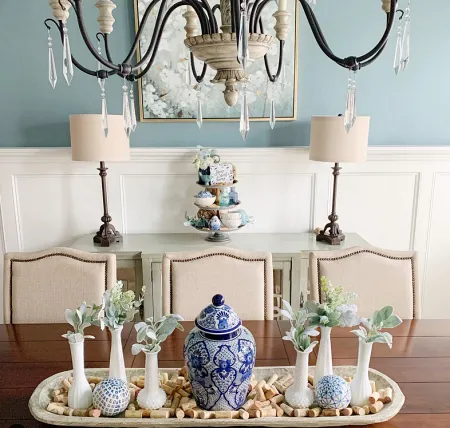 Bathroom Vase Filler Ideas
Large artificial green plants add a natural and refreshing aesthetic to your bathroom. Paper monstera in a ceramic vase by corriebethmakes.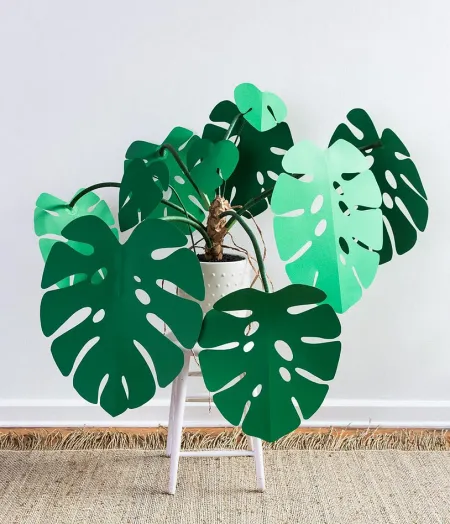 Painted rocks as vase fillers from craftionary.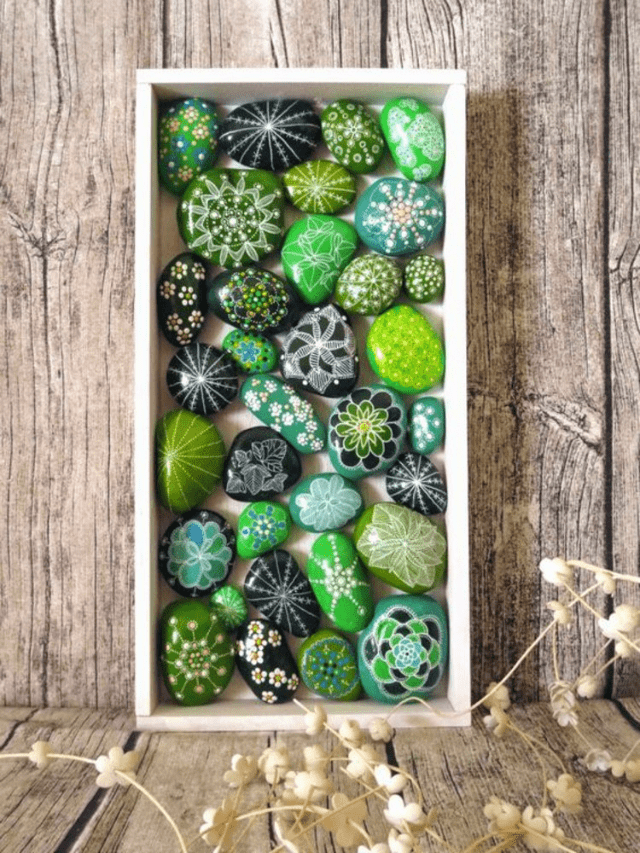 Floating fronds or artificial fern in a glass vase from hgtv.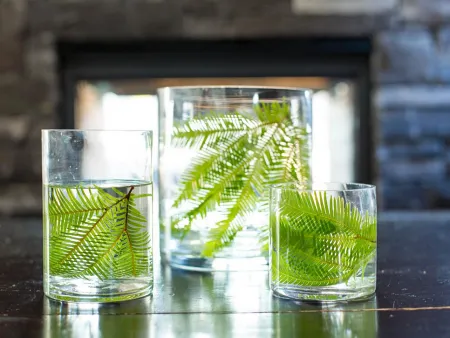 You now have vase filler ideas, now it's time to start filling your vases. There's everything from marble and rocks to sea glass and more. The most important factor, however, is to choose something that complements the rest of your home decor style and personality. Consider checking out this article to help you make a comfortable and cozy space.
Author: Marriam Arshad