This post may contain affiliate links. Please see our full Disclosure Policy for details.
DIY Paper Lanterns best ideas are new and fresh. These latest paper lantern ideas are one of the most elegant and sophisticated part of home decor and parties.
Hang them in kids bedroom and baby nursery. Or use them to decorate for parties.
I have gathered some of the best Paper Lantern ideas today.
You will be amazed how easy paper lanterns are to makewith tutorials!
Today's Features
Here are some fabulous ideas for:
DIY Paper Lanterns
Bunting Lantern
What a fun Bunting Lantern. Great for parties!
Make a paper bunting or garland and mod podge it on the lantern.
Lace Lanterns
Simple and elegant paper lanterns made with flowers and ribbon.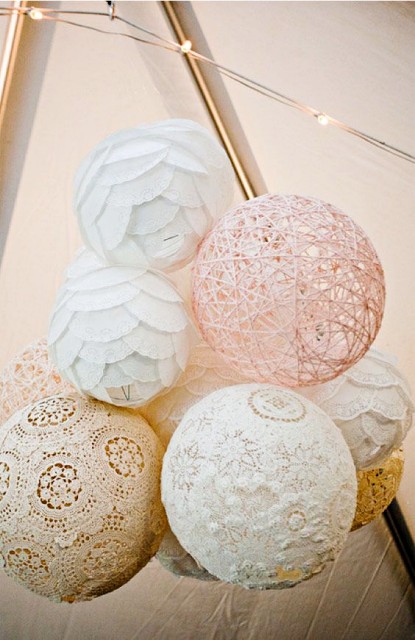 Chinese paper lanterns
These Chinese lanterns are perfect for a girl's room makeover or even a fun craft over the weekend to decorate the porch or patio.

Doily Lantern
WOW! Make a doily lantern by sticking cute doilies on paper lantern.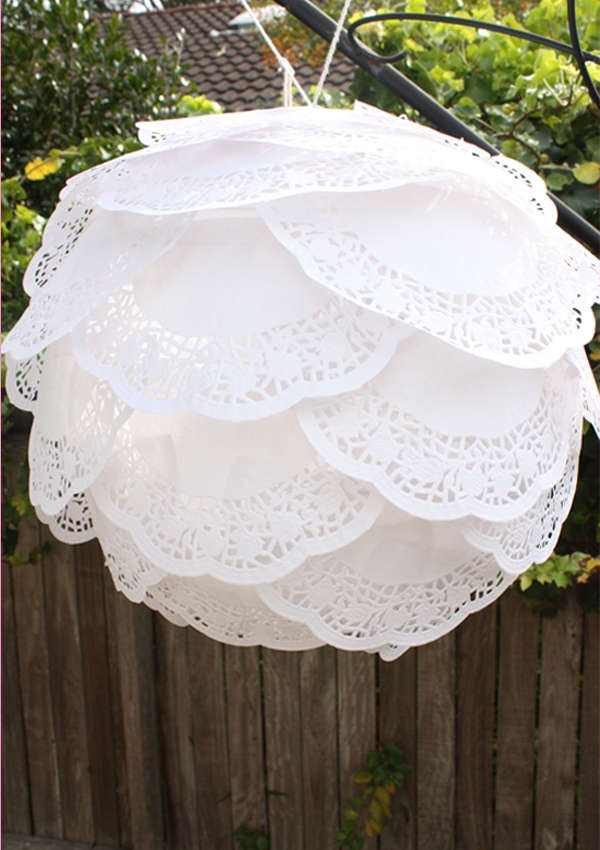 So creative! Fold paper flats to make a paper plate lantern.
DIY Wallpaper lanterns
DIY wallpaper lanterns, don't you just love them.
Fold loops of paper onto round plates and glue  staple them to make these.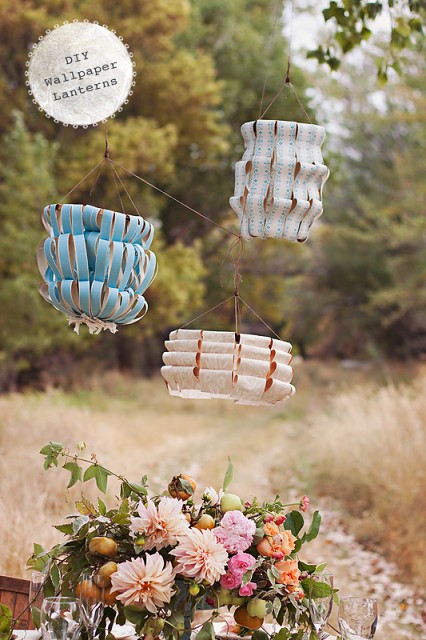 Coffee filter lantern
Use coffee filters to make this fabulous lantern.
Glitter lantern
Glitter disco ball made from a paper lantern and mod podge. So much fun!
Cute project for table decoration. Roll paper pillars and snip at the center. Very easy two minute paper lanterns.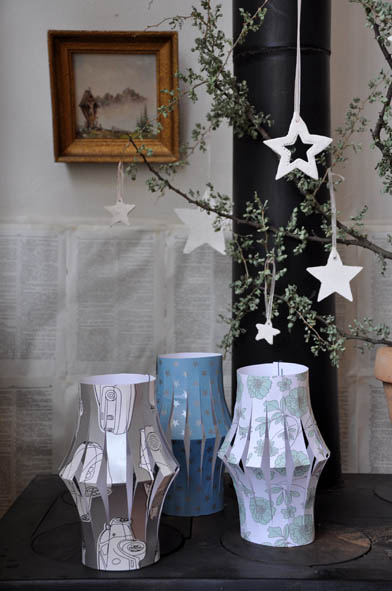 Butterfly lanterns
Sweet and simple idea! Stick paper butterflies to make a Butterfly lantern.
Lotus flower lantern
Great idea! Make lotus flower shaped lanterns with paper petals.
Light paper banner
Lighted paper banner so cute. Make cute letter shapes with paper. And use party lights to hang them.
Love this idea for night party banner.
Decorative paper lantern
Make a decorative kid's roompaper lantern decor tutorial. Use fun elements to match the rooms scheme.
This can also be a fun activity for your kids.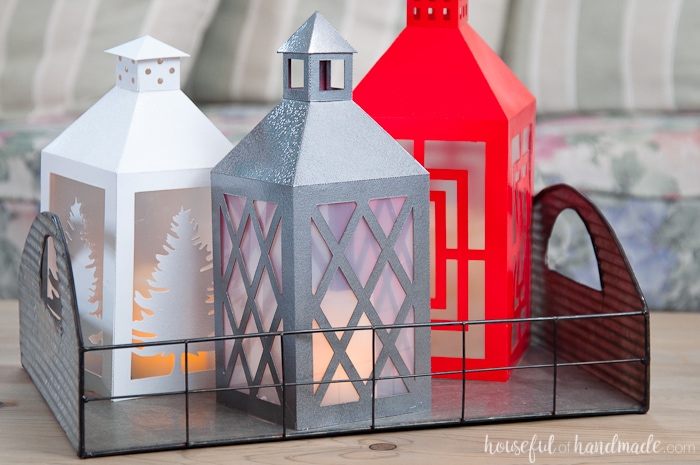 Cute dotted paper lantern made with crepe paper circles.
DIY paper lanterns for kids via A.C. Moore.
I hope you enjoyed these easy ideas to make paper lanterns. Update: Some links were broken and therefore removed. If you find the original source leave it in the comment section.
You will also like: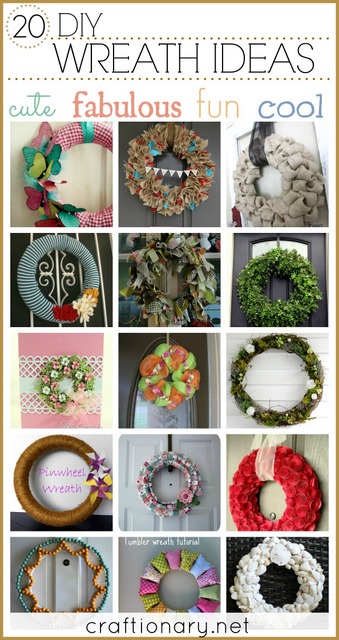 15 Wreath tutorials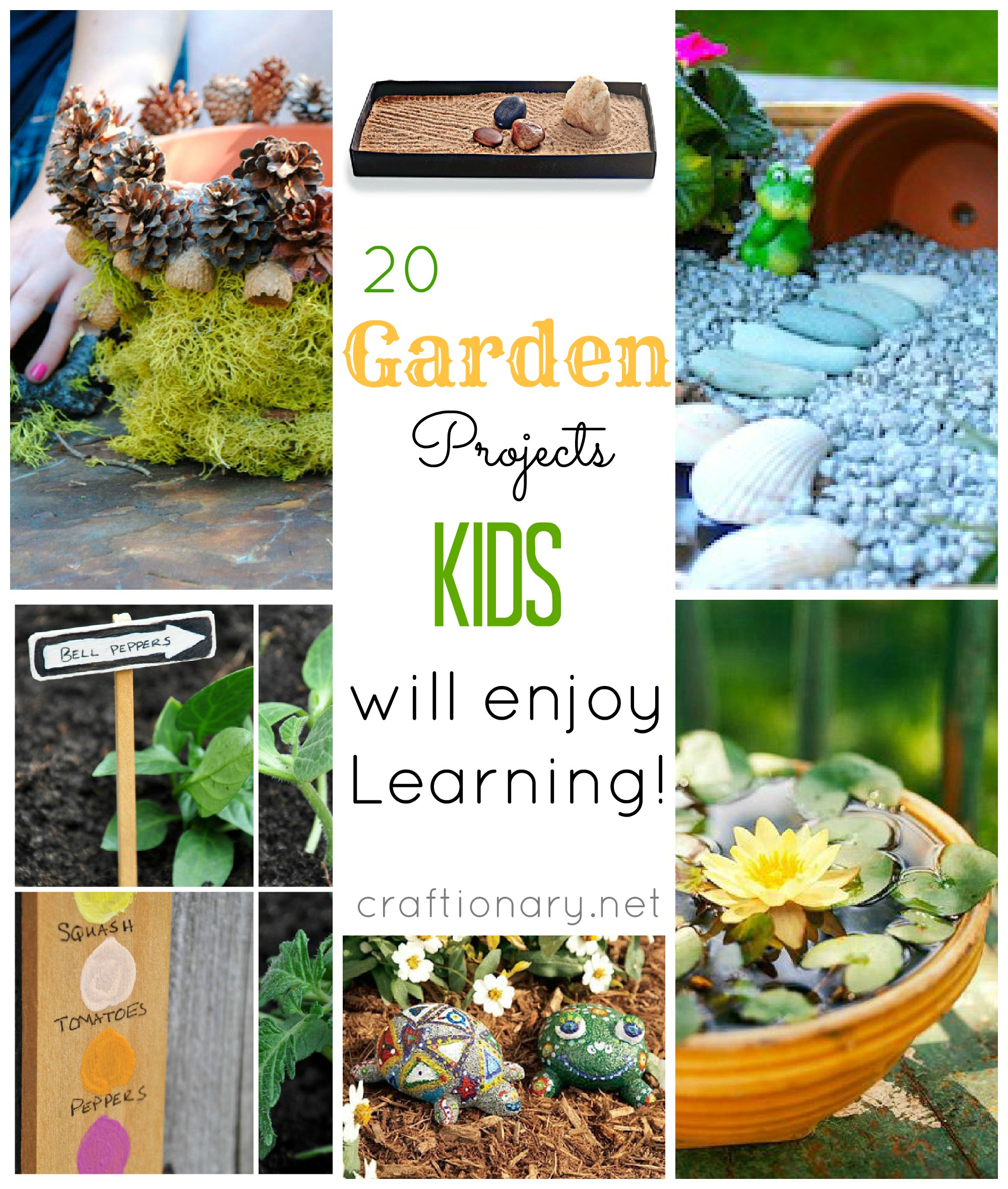 Gardening with kids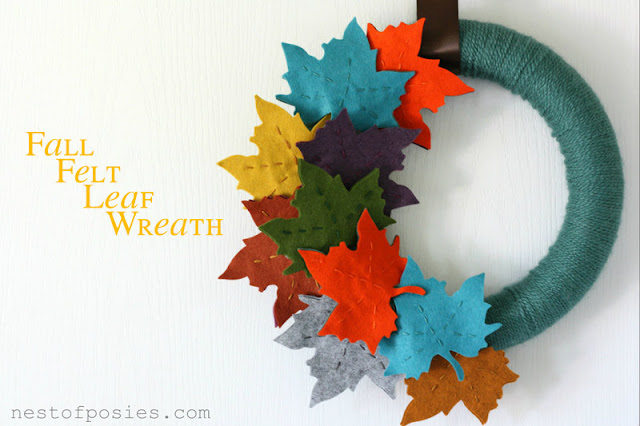 Crafts inspired by Leaves
Looking for more great ideas?
Check out tutorials in the category
DECORATE
.
Are you on pinterest?
These are updated regularly whenever I find unique ideas.