This post may contain affiliate links. Please see our full Disclosure Policy for details.
Soap making projects with process and techniques covers everything you need to know about making soaps and creative DIY soap ideas. Soap making is a craft once learnt opens a school of creativity. I have compiled some new tutorials to make along with tips and tricks on the following:
preparing and cleaning up the set up
information on how to use essential oils efficiently
cold process techniques
instructions on handmade soap for beginners
soap making projects for kids
skin care soaps
soaps as party favors and handcrafted gifts
Soap making projects
Tips and tricks for making soaps

Basics for soap making by Fix.
From preparing ingredients to choosing essential oils, this infographic tells you everything you need to know about how to make your own soap?
The basic process includes:
Mixing water and lye and let it cool
Melt oils and let it cool
Blend lye water and oils
Pour it into molds
Let it harden and take shape
Remove it from the molds
Cut it into bars
Let it set for 2-3 weeks
photo by: our mid western life
How do your make liquid hand soap naturally?
Make liquid hand soap at home with the following ingredients:
castile soap liquid (or glycerin or coconut milk) 1/2 cup
distilled water 1/2 cup
Vitamin E oil 1 tbsp (optional)
Almond oil (jojoba oil or olive oil) 1 tbsp
Tea tree essential oil 15 drops (optional)
Lavender essential oil 10-15 drops (optional)
Lye free soap
Make soap without using lye by brown thumb mama.
Everything you need to know about lye free soap and how to make lye free soap? Also find ways to test if the soap is lye heavy and what to do about it?
Listed below are the top six chemicals that you should avoid in your soap as per force of nature clean:
Fragrances
Parabens
Sodium laureth sulphates (SLES)
Sodium lauryl sulphates (SLS)
Triclosan
Cocamidopropyl betaine
Methylisothiazolinone and Methylchloroisothiazolinone
Get vibrant colors in soap
How to get vibrant colors in soap by Soap Queen.
Get tips, ideas and techniques on how to choose type of colors, and recipes for making the color? Also find ideas for storing soaps to prevent color fading.

 Essential oil blending matching secrets by Aroma therapy reports.
Essential oils are the main frame when it comes to giving your soap some scent. A complete guide on essential oils, their properties and blending combinations.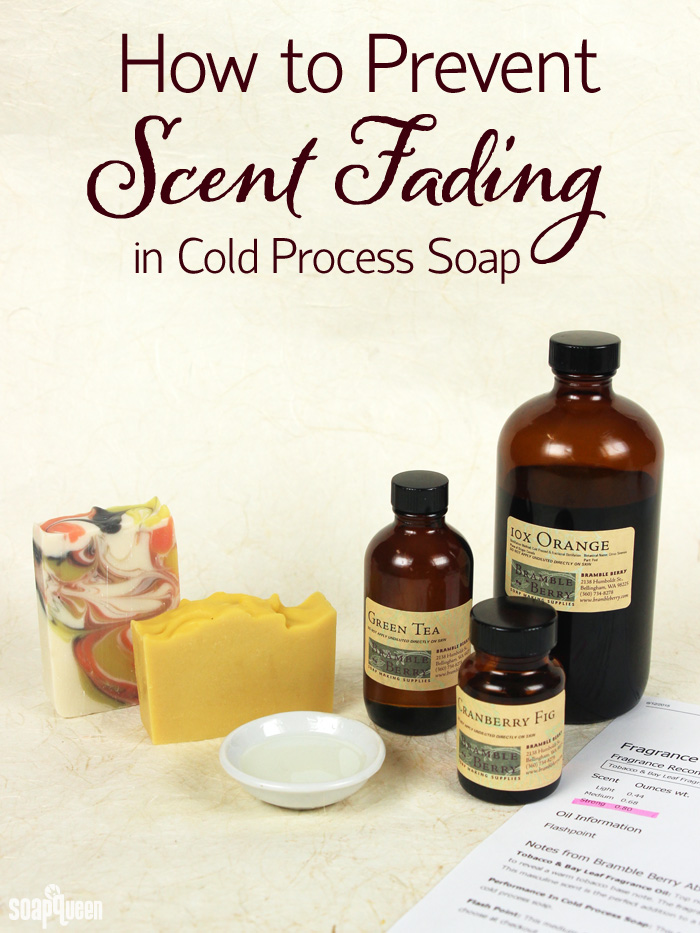 How to prevent scent fading in cold process soap
How to Prevent Scent Fading in Soap by Soap Queen.
Tips on how to prevent scent fading includes measurements of essential oils, temperature regulation and ways to anchor the scent.
Cold process instructions for soap making projects
Learn to control your formulas to create layers, embeds, columns, swirls, stripes and more. You will find ideas for melt and pour soap making projects.
When to insulate handmade soap
When to Insulate Handmade Soap by Soap Queen.
Timing is of utmost value when it comes to handmade soap. Similarly, for insulation, temperature has the same value as timing does for setting soap.
Adding food color, fragrance (essential oils) and botanical (fresh herbs) to soap by cultures for health.
How to hand mill soap?
Hand milled soap by Preparedness mama.
If you have left over scraps of soap at home, you will love this idea on how to make hand milled soap and prevent it from waste. It has techniques on re-batching, melting and pouring soap to cold process soap and drying.
Shelf Life of soaps
The shelf life of natural homemade soap is one year while commercial soaps can last for two to three years. Commercial soaps have preservatives like formaldehyde that prolongs its shelf life.
How to make soap – Soap making for beginners
Still not sure about making soaps. Check out this how to make soap by practical self reliance and find detailed instructions and resources to get you started on making soaps.
You can find everything you need to know about soap making in the recources mentioned above. Now lets have a look at some creative soap making projects:
Soap Making Projects For Kids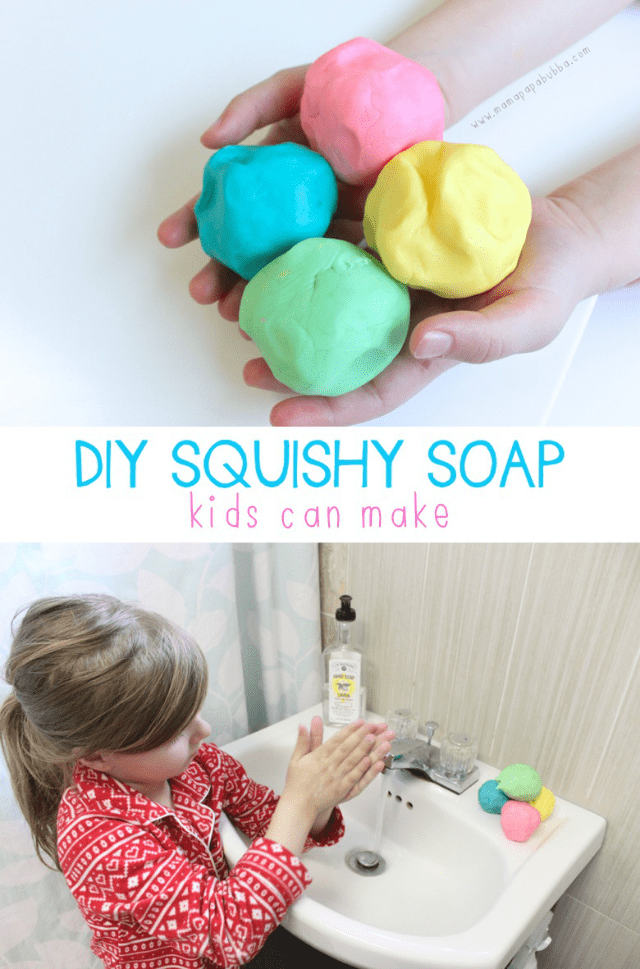 DIY squishy soap by Mama Papa Bubba.
A fun way for kids to learn soap making and play around with their project is this squishy soap. Clay soap can be fun for all age groups, they can also be used as play dough.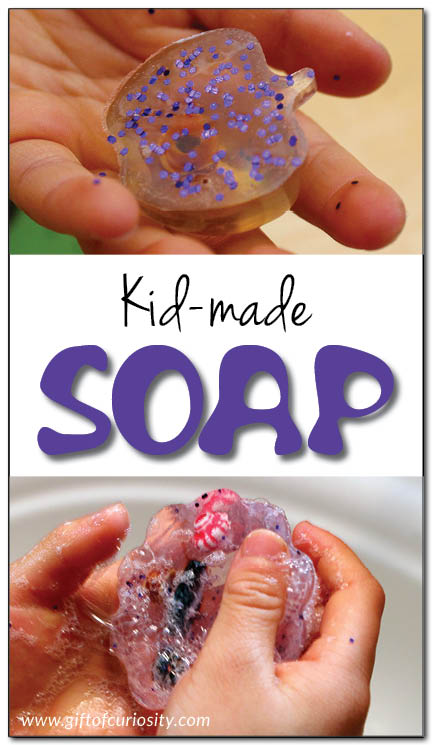 How to make glycerin soap with kids by Gift of Curiosity.
A fun activity for time with kids. Make these easy and simple soaps with glycerine and glitter.
DIY Ocean Toy Soap by A Pumpkin and a Princess.
Make these easy and adorable soaps with glitter and ocean toy.
Soap Making Projects Gift Ideas
 DIY Donut Scented Soap by Happiness is Homemade.
A perfect gift idea for bakers or a foodie. The sprinkles make them look so realistic.
DIY gingerbread soap by Soap Deli News.
A nice Holiday gift for your guests this Christmas.
 Neapolitan Popsicle Soap by Cut Out and Keep.
 Make these delightful treats for your guests or perhaps for your kids. Let them have joy in washing their hands while enjoying the scent of yummy strawberry and chocolate ice cream.
 Rubber ducky soap by Rustic Escentuals.
These adorable rubber duckies with soap pond could be the center of attention in baby shower or it could be a favorite toy for your toddler to play with in the bath tub.
Skin Care Soap Making Projects

Buttermilk Powder Baby Soap by Lovin Soap.
Basic ingredients are buttermilk and zinc oxide for moisture and hypoallergenic effect. The rest of the recipe can be modified according to your preference. This recipe is not for a tear free soap.
 Almond Oatmeal Goat Milk Soap by Essentially Eclectic.
Simple DIY melt and pour soap recipe for beginners. Ingredients used are goat milk soap, oats, honey and fragrance with vitamin-E.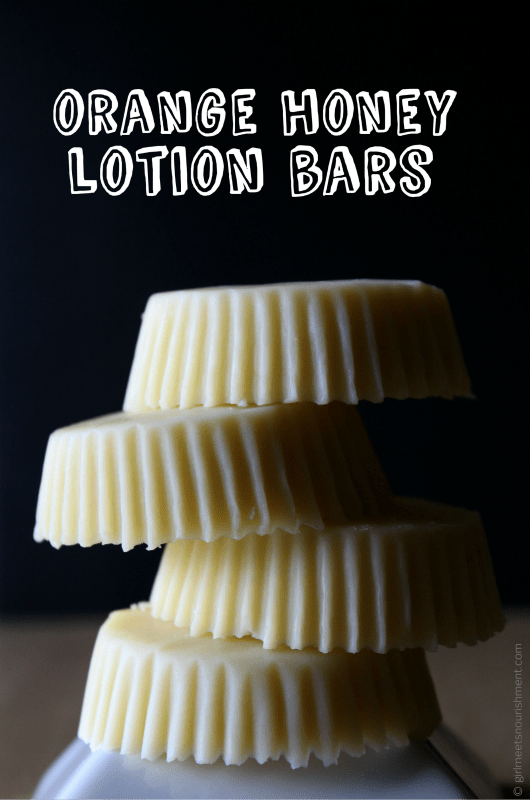 Orange and honey lotion bars by thank your body.
A fresh mix of orange, honey, olive oil, beeswax and coconut oil with Shea butter.
Pink salt and sal butter soap recipe by soap deli news.
Make this simple salt soap using pink Himalayan salt and salt butter.
 Naturally Clean by Pink Pistachio
A simple glycerine soap turned into naturally scented one. She has used strawberry puree, chopped mint leaves and lemon zest in melted glycerin soap and set the soaps in molds.
DIY gold leaf letter soaps by Fall for diy.
Cute and instant tiny soap project using gold leaf, molds, color and soap to create lettered soaps.
Make Felted Soap by DIY projects.
Felted soap are good for exfoliation, make one with this easy tutorial.
Single use skeleton soap leaves made by dipping in fragrance soap base.
You will also like: