This post may contain affiliate links. Please see our full Disclosure Policy for details.
Make wind chimes (wind bells). 20 DIY tutorials to help you make wind chimes you like.
Wind chimes (or wind bells) plays a soothing music when it's windy. There are all sorts of beautiful wind chimes you can find much about everywhere, but isn't it fun to make one yourself. And with things you can find around the house. It makes a beautiful statement as a garden decoration. And painting it can be a fun kid's activity as well. So, let's get started:
Make Wind Chimes (Wind bells)
Let's start this round-up to make wind chimes with:
Seashells, pencils, bamboo sticks, tin cans, pots and even silverware.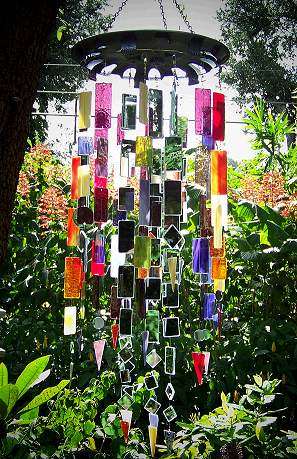 Stain glass wind chime
Please let me know if you find the source!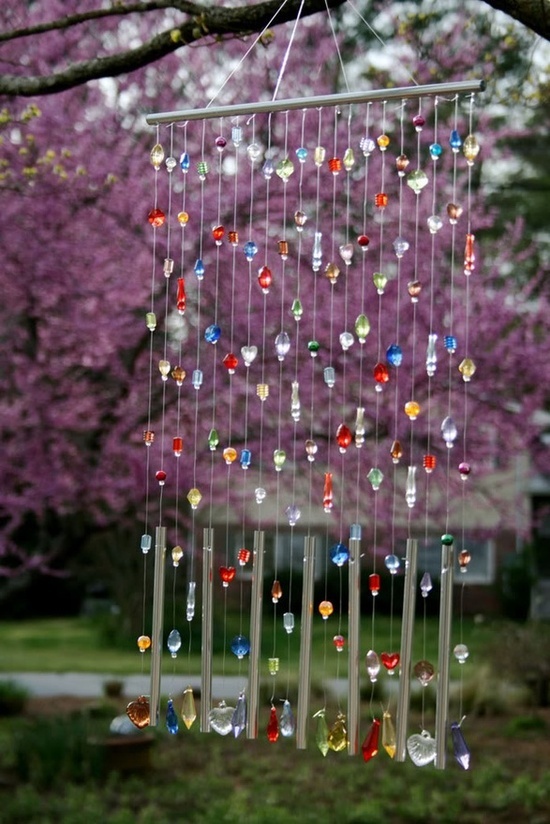 I am all eyes for this wind chime.
Just look at those beautiful bead colors. And the blossoms in the background. So dreamy!
(another unknown source).
Seashore wind chime
Make a wind bell with seashells from the beach hunt.
Terra Cotta Pot windchime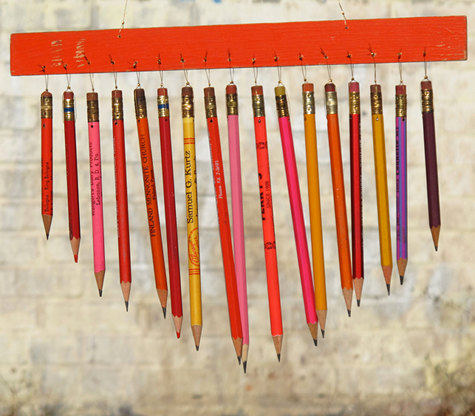 Colorful Fun Pencil Chime
What an artistic use of pencils!
Bamboo Wind Chime via michele mademe
Paint the bamboo sticks. And enjoy a fun evening with your kids staying creatively active.
Recycle your old silverware into a wind chime.
Tin Cans Wind Chime. unknown source
Recycle old tin cans into a musical DIY project.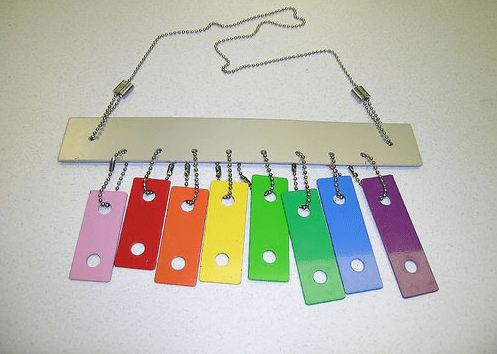 Are your kids grown out of the xylophone age? Reuse it. You can also spray paint it to match your decor.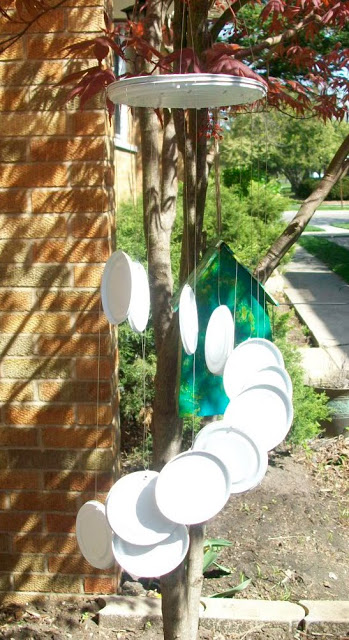 Recycled wind chime
(from tin can lids).
Make a soundless windchime using paper.
Village style paper wind chime
Sea shells wind chime
Another take on seashells wind chime.
Seaglass pebbles wind chime
Super adorable wind chime. Make wind chime with seaglass pebbles and wood stick.
Wind chime with copper tubes.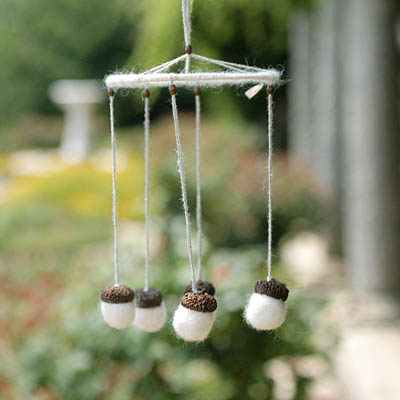 White Acorn wind chime summer wedding decoration.
Use cooking utensils to DIY wind chime for the Kitchen.
Cook up some musical sounds
Use old jewelry pieces to make wind bells.
I hope you enjoyed these creative ideas to make wind chimes.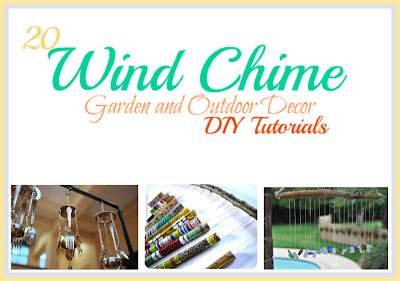 You will also like:
15 Ways to make tent
25 Ways to make candles
Spring in my garden
Looking for more great ideas for Kids?
Check out tutorials in the category
OUTDOORS
.
Are you on pinterest?
These are updated regularly whenever I find unique ideas.
Please note some sources were missing. If you come across the original source please leave a comment for us to add.