This post may contain affiliate links. Please see our full Disclosure Policy for details.
Are your old picture frames spending the days in dust waiting to be useful someday? Well it's time to put them to use with these useful things you can do with picture frame ideas.
Most of us have a collection of antique picture frames in different shapes and sizes. Our aim is to be less wasteful and more efficient. So, if you have reached here searching for a good use for these frames you have collected from thrift stores, antique stores and other places overtime! I have just the right ideas for you. These picture frame ideas are just as valid to use with new photo frames as well. There are clever and smart things you can do with old picture frames to decorate as well as organize your home. Old photo frames.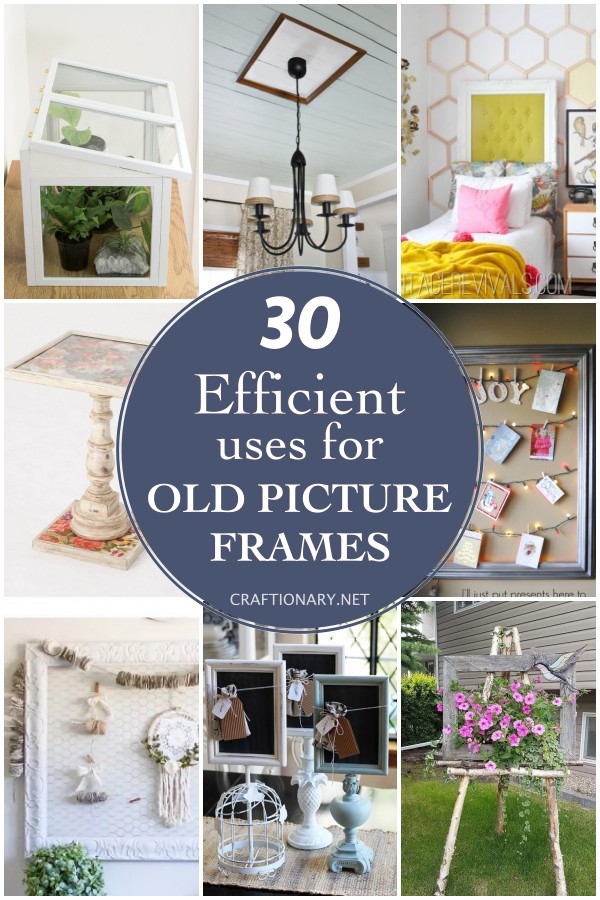 30 efficient uses for old picture frames
A photo frame is a protective and decorative edging for a picture, such as a painting or photograph. It makes the picture apart from its surroundings and aesthetically integrates it with them. Old photo frames have unique borders and designs making them stand out. Hanging them around your house is an instant uplift. Reuse and transform your photo frames into practical and beautiful items.
Types of frames
There are a whole variety of frame types and a few popular ones are listed below:
Gallery Frame
Modern Frame
Floating Frame
Deep-Set Frames
Canvas Prints
Tabletop Frames
Photo Holders
How to clean old picture frames?
I think you will benefit from this quick cleaning tip for your old picture frames before making use of it:
Make sure you are in a well-lit area to view all of the intricacies of the frame.
Wipe the dust and dirt away with a clean, soft microfiber cloth.
Use a dry toothbrush, and gently scrub away the dirt which is located within the crevices of the molding.
Wipe away the dislodged dirt using the cloth.
If there is any dirt left, take a cotton bud and gently scrub the hard to reach areas. Try dampening the cotton bud to help remove the dirt and dust.
For more detailed work like scratches on hardware, nails or extraordinary care your best bet is an antique picture frame shop. Victorian era frames and their natural elements can be preserved with wax, wood glue, and wood filler if applicable.
How to repurpose old picture frames?
There are many ways that you can reuse old picture frames to decorate as well as organize. From making an exceptional art gallery to neat charging station. Or an accessories organizer to magnificent indoor greenhouse. Those vintage picture frames will add extra flare to your DIY so think again before you throw it away. Not really convinced yet? Have a look at 30 ways to to use your old photo frames ideas in interior decoration.
30 Picture frame ideas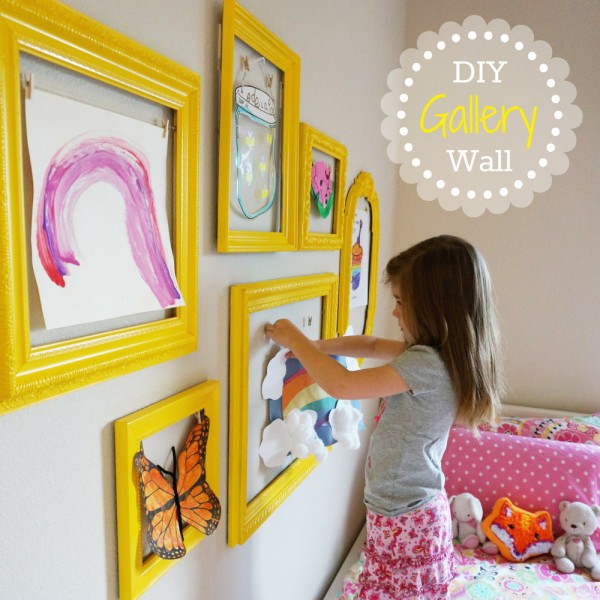 1. Old frames to art gallery
Use various shapes and styles of frames to make a gallery wall of art display for kid's masterpieces. Find Best ideas to display kids art at home.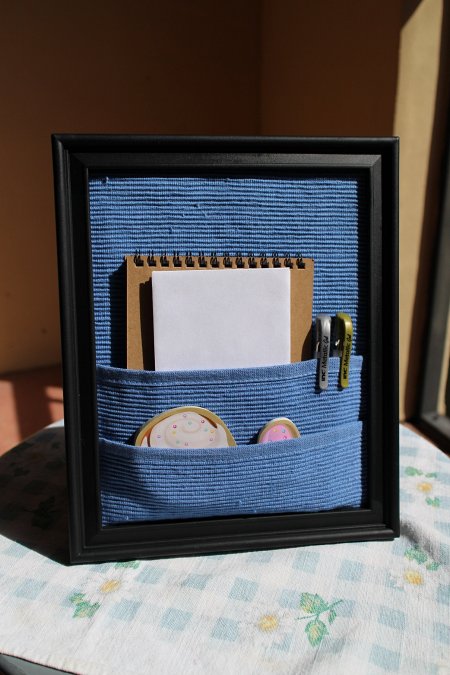 2. Table organizer frame
A lovely way to declutter your desk is by making an organizer for stationery. It not only makes it look neater but decorative with a touch of vase. This would also make a really cute gift for the teachers, students or your coworker to the office. Upcycle old picture frame and fabric into an organizer by finding delight.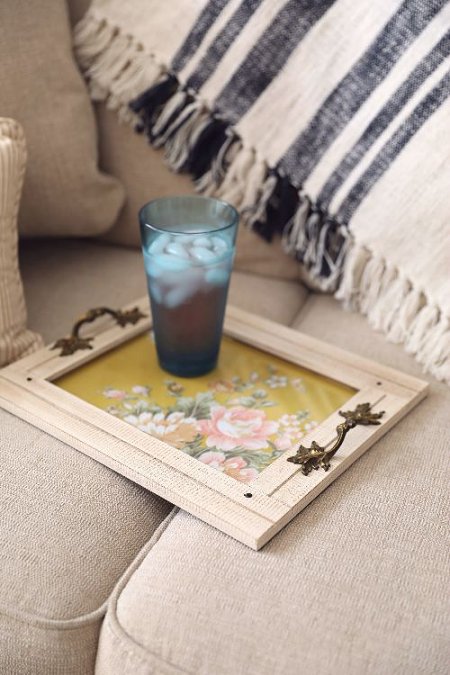 3. Functional frame tray
Convert your old picture frame into functional tray. Frame trays are a great way to keep your tabletops neat and organized. Add wallpaper or peel and stick tiles to photo frame to make it look expensive. A couple of drawer handles with make it easy to move around by diy everywhere.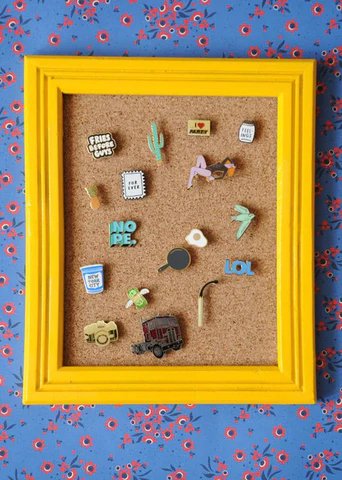 4. Frame turned into collection display
Old picture frames make great display for collections like lapel pins or enamel pins. It keeps it stored and organized nicely. Other collections like coins, cards and unique stones can also be displayed on the wall in repurposed old frame.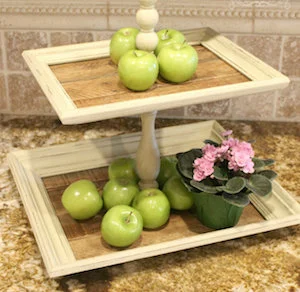 5. Decorative tier tray from picture frame
Turn simple frame into tier tray with DIY tray ideas. You can decorate it with fabric or contact paper. Add handles or candle holder to complete the project.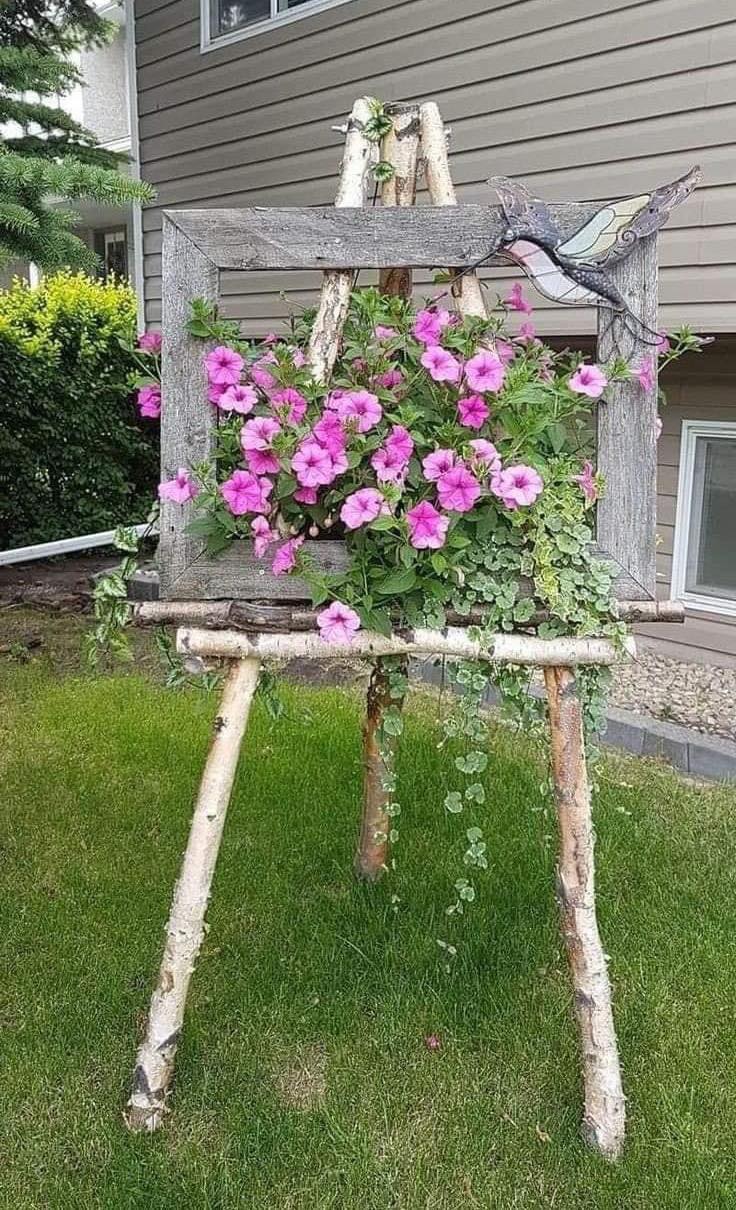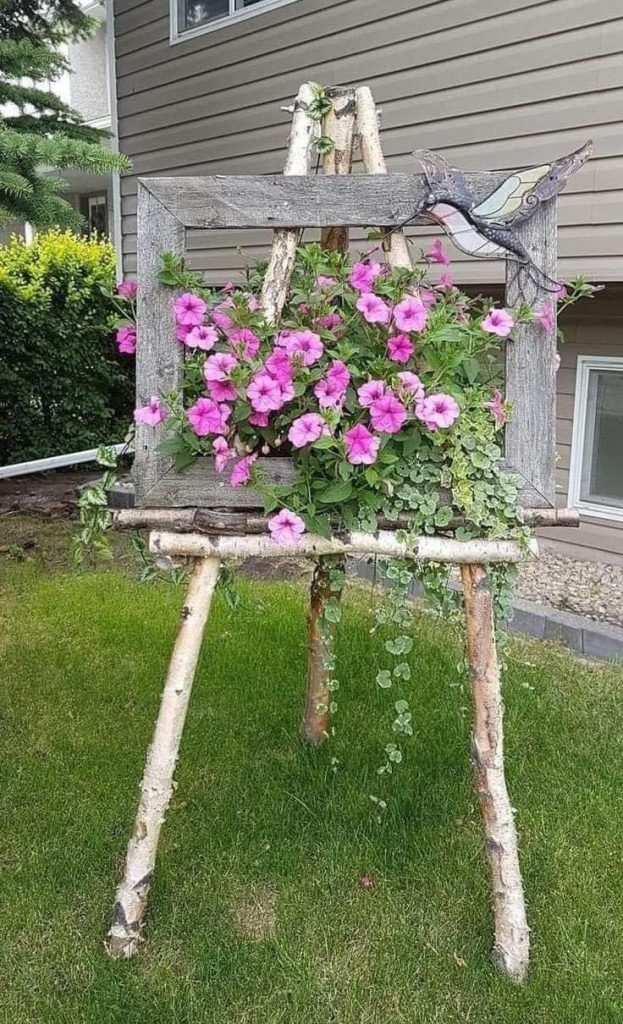 6. Hanging plants rustic frame easel
Reclaim wooden frame into a hanging plant basket display frame. It makes your favorite plant look like a piece of art. Find 120 landscaping ideas.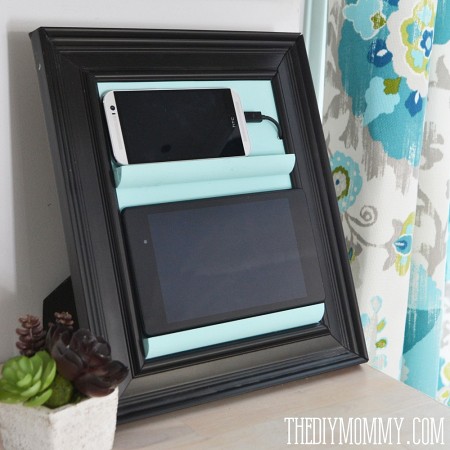 7. Frame to charging station
Turn an antique or large frame into a charging station for your phones and tablets by the diy mommy.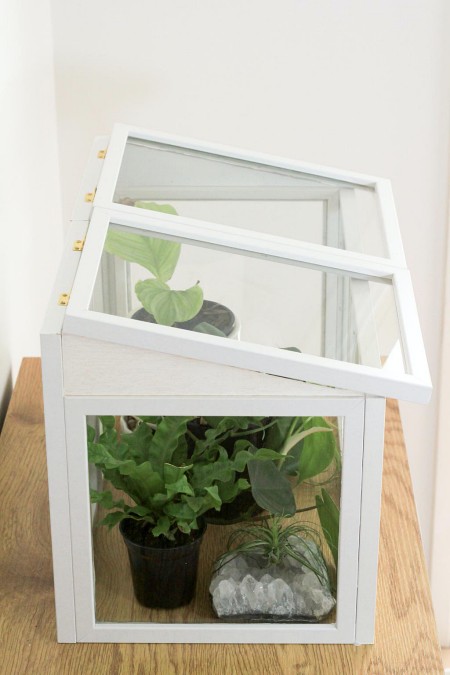 8. Mini Greenhouse from photo frame
You can make this to set in your garden with my flowers but you can also use it indoor too. Once you get it built, it's perfect for showcasing those indoor plants and flowers. Use this little DIY terrarium to grow your own flowers, herbs, or anything else that you want by dossier blog.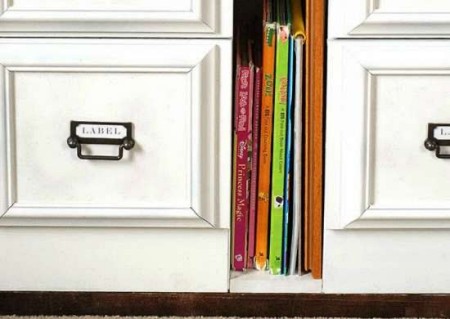 9. Old picture frame design details on furniture
Glue the frames in front of plain file cabinets to give them a faux crown-molding appearance. A fresh coat of paint will turn any basic piece into a masterpiece by while they snooze.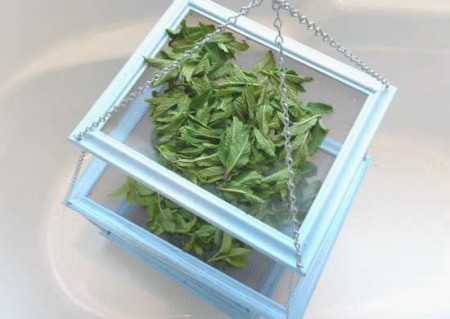 10. Frame use as drying rack
You can easily make drying rack with the help of old photo Frames. With a help of drill and a bit of chain convert the photo frames into a drying rack. And uses it for herbs, but it would also work well for sweaters, artwork, or anything else that needs to be air-dried by bobvila.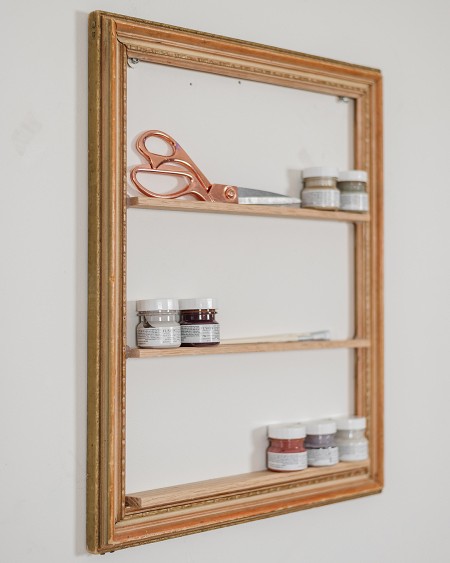 11. Turn old picture frame into a shelf
Convert the photo frame in shelf unit with wood scraps. Shelf is a really clever way to repurpose an old picture frame. Build shelves on the inside of the frame to make space of storage for your bathrooms, living rooms or bedrooms by the diy mommy.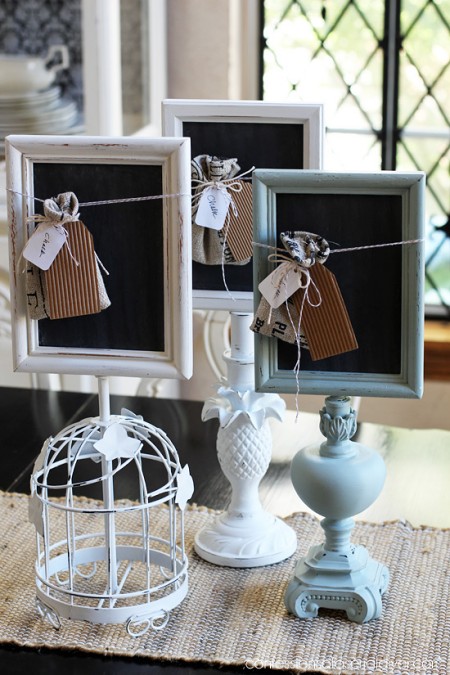 12. Picture frame memo board
Make memo boards with thrift store lamp and picture frames by confessions of a serial diyer.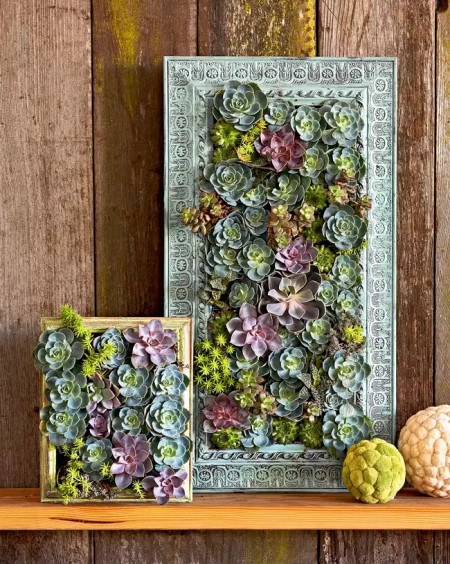 13. Upcycled succulent picture frame
Framed succulents are beautiful and easy to maintain. It brings beauty and freshness of greenery indoors. Succulents grow slowly and have low water requirements. They come in many varieties. You can also use faux succulents or plants to make this DIY living picture by bhg. Find 35 vertical garden diy with design instructions.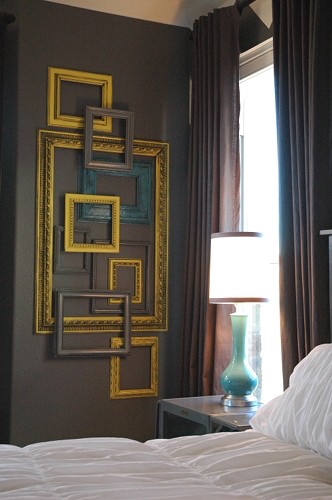 14. Layered old frames art
A stack of frames turned into featured art piece. These frames are attached to scrap plywood to hang on the wall. A blank wall becomes center of attention with symmetry and geometry by makely home.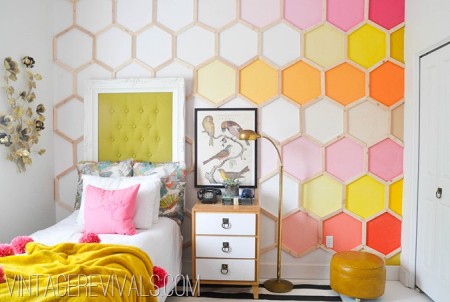 15. DIY picture frame headboard
If you can score a huge old photo frame image making a headboard by vintage revival.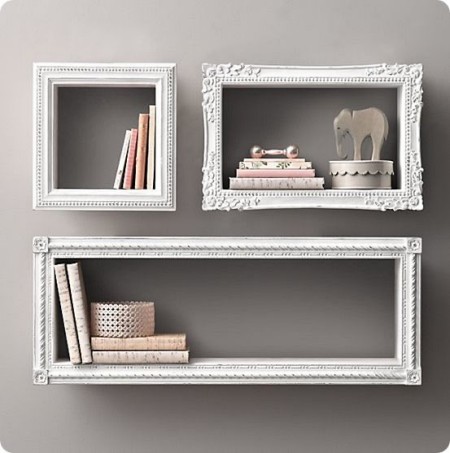 16. Turn old picture frame to wall shelf
Old picture frames can add instant details to scraps of wood or wall shelves. Join it to the front and apply a fresh coat of paint to sync the two parts together. This idea works great for shadow boxes too.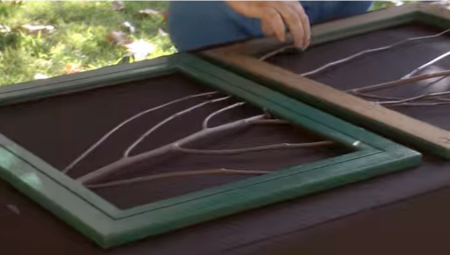 17. Repurpose branch frames decor
You can use a photo frame to create branch decor by things green.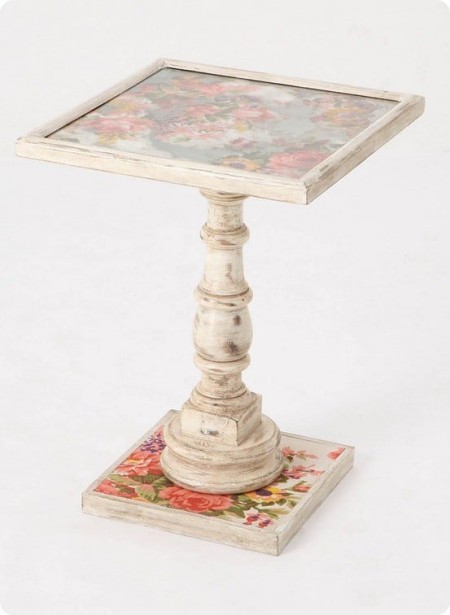 18. Old frame side table with pedestal
A pedestal and frame from thrift shop bonded perfectly as a side table by richmond thrifter. You can also use vintage lamps instead of pedestal.
19. Christmas cards display frame
String lights on the sides of an old frame to turn it into a display of festivities. You can display messages, greeting cards, pictures and so much more. Find 20 ways to decorate with lights.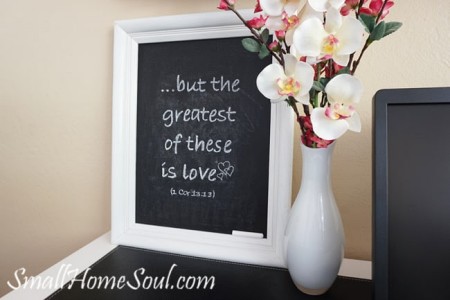 20. DIY chalkboard from picture frame
Message board for chalkboard lovers using old photo frames by girl just diy. Find ways to make magnetic boards with frames.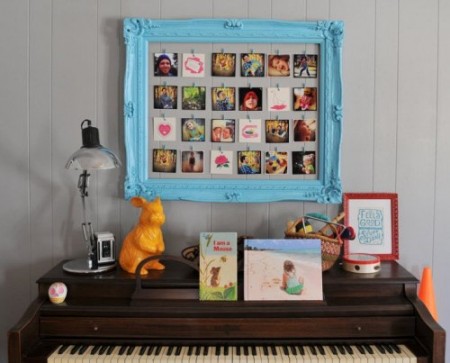 21. DIY photo display from old picture frame
You can use old frame for a wall photo frame or mood board. Paint the frame and hang wire using screws on the sides of the frame to make clothesline by shelterness.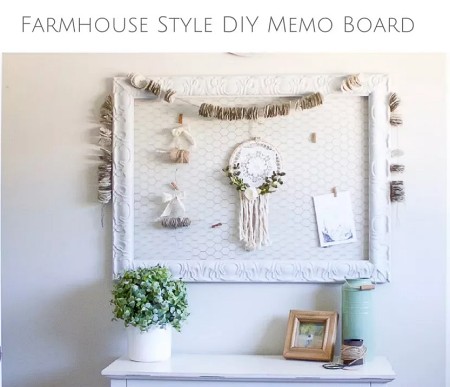 22. Frame to memo board
Make chicken wire frame memo board from old picture frames by making it in the mountains.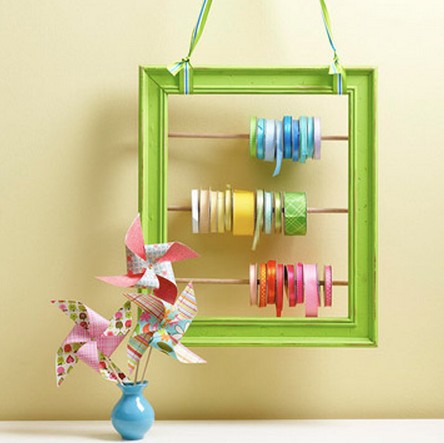 23. Repurposed frame ribbon organizer
You can repurpose a frame to organize your ribbons collection. Rod brackets attached to the frame back to hold wooden dowels does the trick to hold your ribbon spools by live simply by annie. You might also benefit from these 30 craft tips.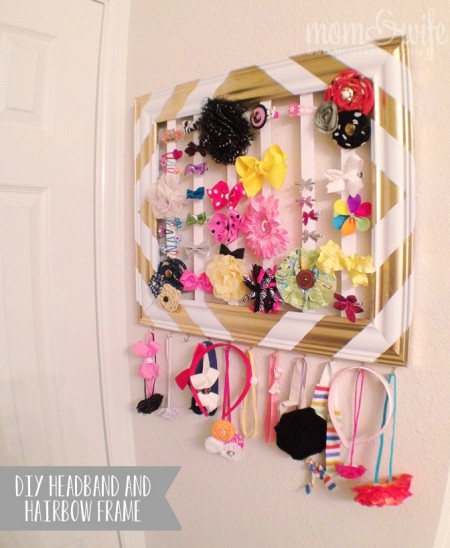 24. Hair bow organizer
You can use old frame as hair bow and clip organizer. It can organize your wardrobe and also enhance your dressing room by wife and mom. Similarly, display your jewelry, headbands and other accessories on strings, wire and hooks attached to the frame.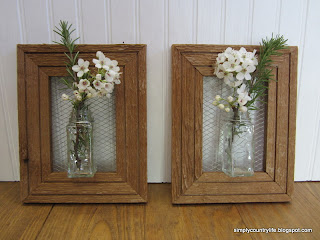 25. Upcycle wood frame to wall flower vase
You can repurpose the old picture frame by using chicken wire vases or bottles to make wall-mounted vases and place it in your favorite space by simply country life.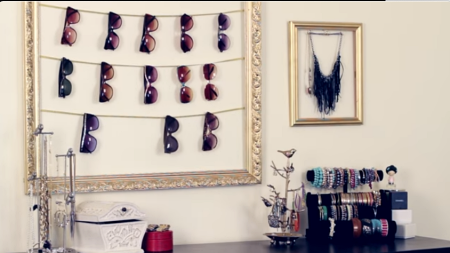 26. Sunglasses display frame
You convert an old picture frame into classy glasses frame by Disney style.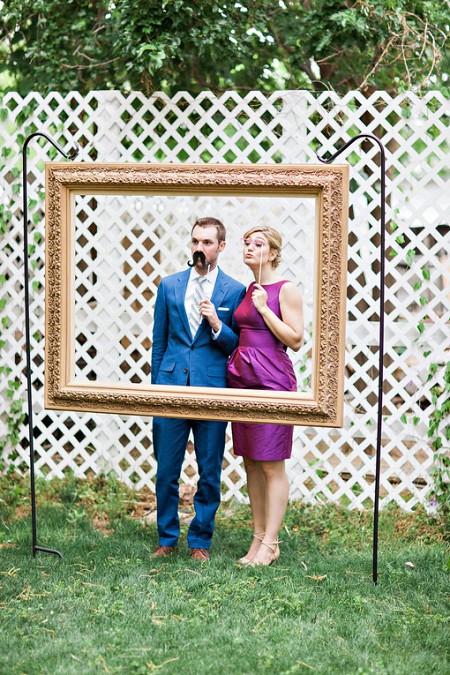 27. DIY hanging photo booth frame
This old frame is hanging on metal poles to create photo booth for weddings by Jessi Caricco.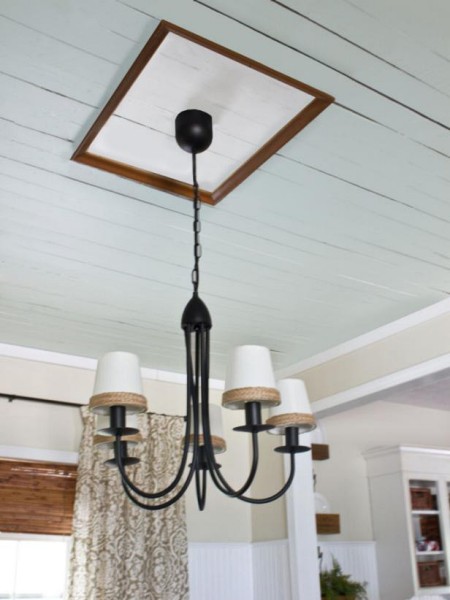 28. DIY Ceiling Medallion
Picture frame to create a one-of-a-kind ceiling medallion that highlights the chandelier in your room decor by HGTV.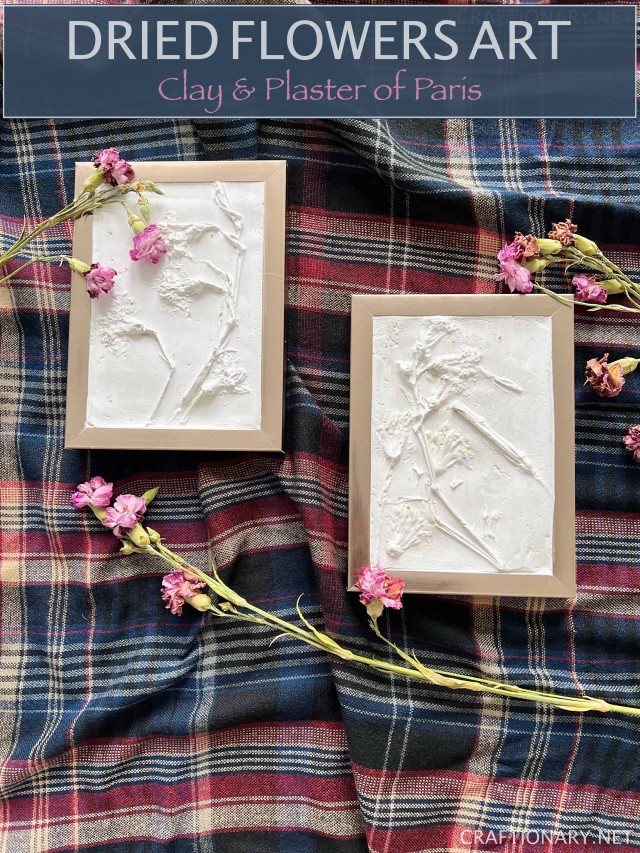 29. Frames to make art
Use old frames to make art projects. This project uses old photo frame as mold to make dried flowers art piece. You can keep it framed in it to display as well. A video and tutorial with everything you need to know about bas relief casting art.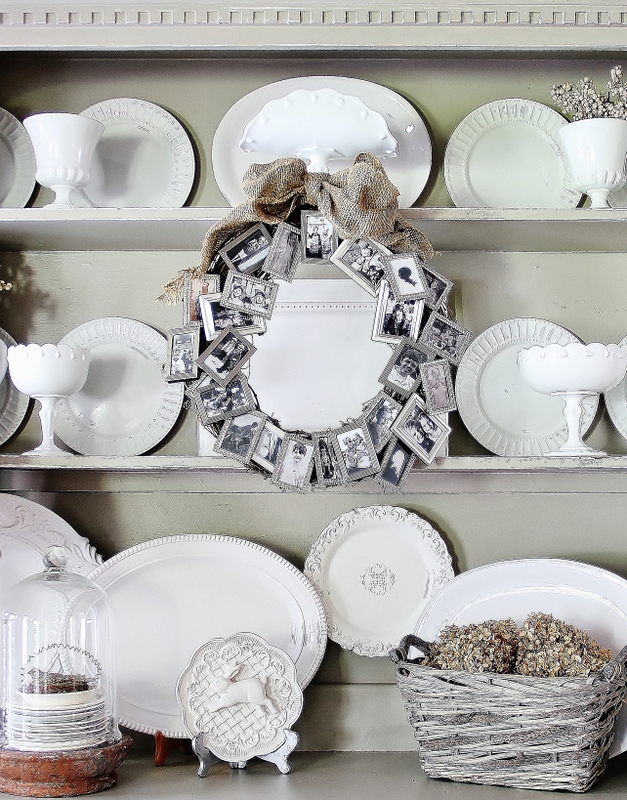 30. Picture Frame Memory Wreath
You can make a beautiful memory wreath by using picture frames. Find best gift ideas that are made from the heart.
Author: Amber Saad