This post may contain affiliate links. Please see our full Disclosure Policy for details.
DIY wooden log and slice home decor ideas. Make luxurious and expensive looking rustice home decor projects for farmhouse style home using tree logs, birch logs, thin logs, and tree trunks from log store.
"The desire to create is one of the deepest yearning of the human soul." With this quote what I'm trying to say is that no matter how hard or complicated it is but if you know that an idea is going to rock, you should work on it and succeed.
DIY wood in various forms like wood slice (slices of wood), wood log, wood shims, wood disk, wood planks, wood branches, tree stumps and so much more can bring a stunning look to your home with some creativity. There are ideas that involve using a DIY wooden logs, wooden slices and wooden disks as a piece of art, decoration, interior designing, furniture, camp fire and so much more for indoors and outdoors.
Another saying goes, "Chop your own wood and it will make you warm twice".  So Chop! chop! chop!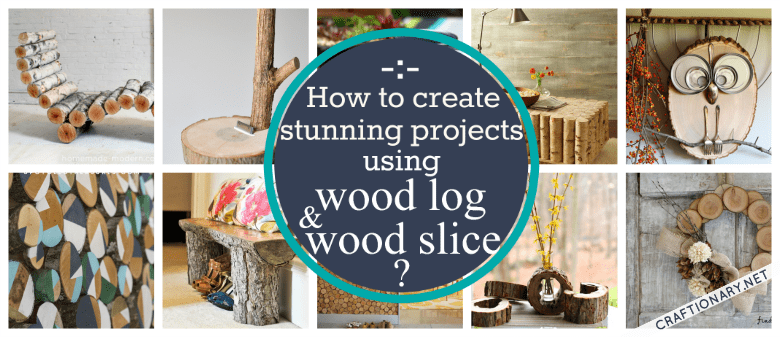 DIY Wooden Log Crafts
Find the following DIY projects and tutorials for wooden log crafts:
DIY wood slice wall art
DIY graphic wall mosaic
Wood slice mirror
Step by step guide to turn wood slice into coasters
DIY wood slice vase with flowers (DIY log vase)
Wood slice cake stand
Rustic DIY wooden log pencil holder
How to make a tree branch iPhone dock
DIY wooden log snowman
DIY wooden log interior craft
Use logs to make the following DIY wooden log interior projects:
VIP wooden log lounge chair for outdoor use
Building a birch log coffee table
DIY tree stump table tutorial
How to make a spectacular wooden log lamp
Tree stump candle holder
DIY log lantern
Other DIY wooden log crafts
Make a secret DIY wooden log box
Tree stump bird feeder
Tree wooden log planter
Wooden log card box
DIY reindeer from logs
Make your own catapult
DIY wood log camp fire
Wood slice DIY owl decor
Make DIY wood log garden bench
Wood log coat rack tutorial
Craft DIY burlap natural wreath
How to decorate wooden log projects?
Garden projects with wood log
Wood is a natural material and what will be better than using plants to decorate wooden log projects! Use dirt, wood log planters, succulent planters, succulent log planter and chicken wire in creative way to make wooden decorations. Thinking of a masterpiece to construct? How about making garden beds, container garden, vertical log retaining wall for chic look and home decor.
Outdoor and patio wood log ideas
Use fallen tree, tree trunk pieces, log pieces, piece of tree log slice to make woodworking projects with step by step instructions and beautiful design. There are easy projects for beginners with DIY instructions for outdoor spaces and patio.
Interior and indoors wood log DIY
For interior make wood stool or a piece of furniture. The trend of wood fire displayed near fireplace is gaining popularity every year in Winter.
Here's a few inspiration:
DIY wooden log crafts

DIY Wood Slice Wall Art
via mountain modern life tutorial on how to make wood slice art.
DIY Graphic Wall Mosaic
Birch poles sliced into discs and glued to plywood panels via Martha Stewart make Birch Wall Panel.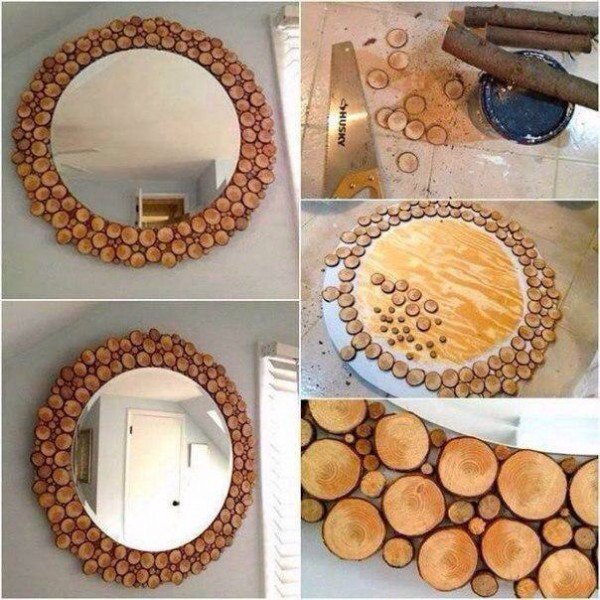 Wood Slice Mirror
via recyclart make DIY mirror decoration.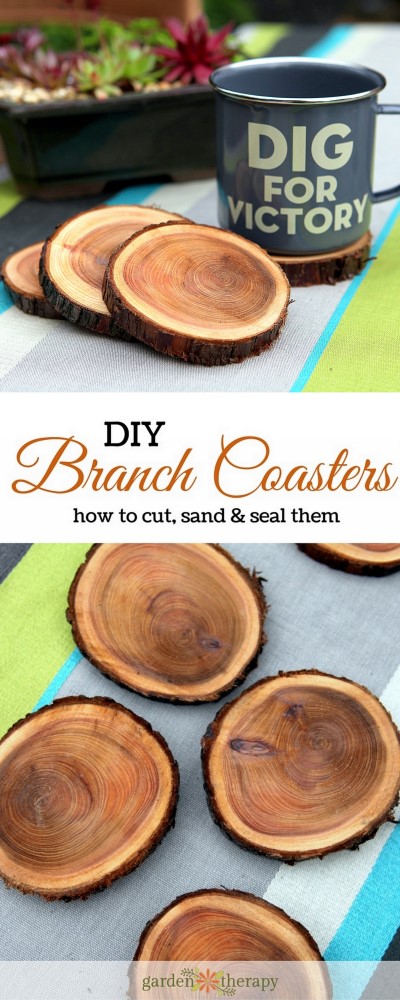 A Step by Step Guide To Turn Wood Slice into Coasters
via garden therapy make natural branch coasters.
DIY Wood Slice Vase With Flowers
use wood slices and test tubes to make cute vases via Ash Bee Design.
Wood Slice Cake Stand
via once wed rustic wedding cake stand.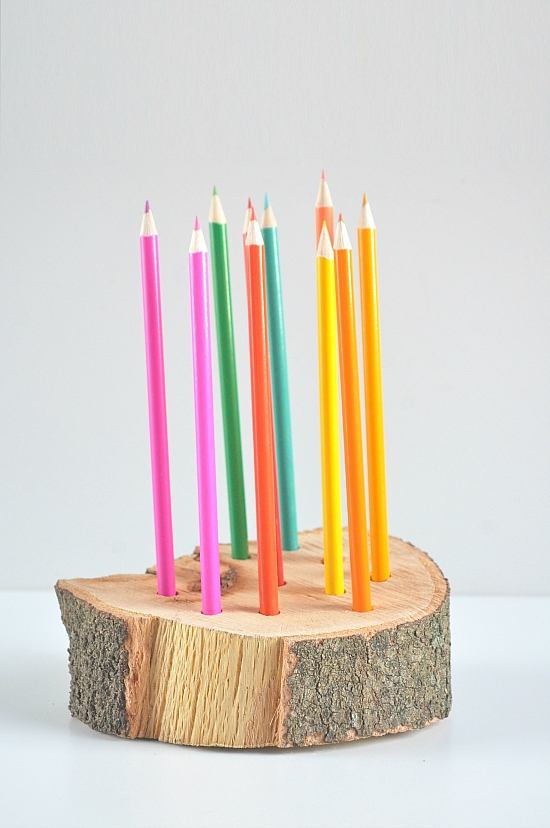 Rustic DIY Wooden Log Pencil Holder
Drill holes in the log to make pencil holder.
 How to Make a Tree Branch iPhone Dock
via Man made DIY on how to make a tree branch ipod dock.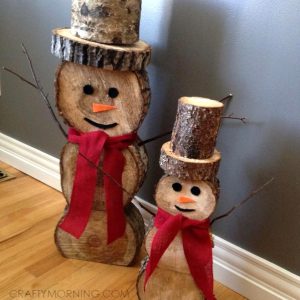 DIY Wooden Log Snowman
via crafty morning Snowmen decorations.
DIY WOODEN LOG INTERIOR CRAFT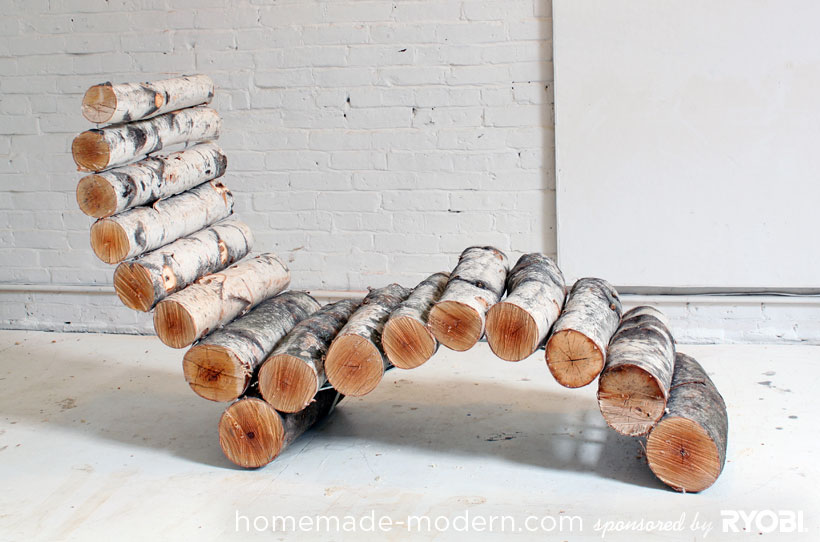 VIP Wooden Log Lounger
via Homemade Modern.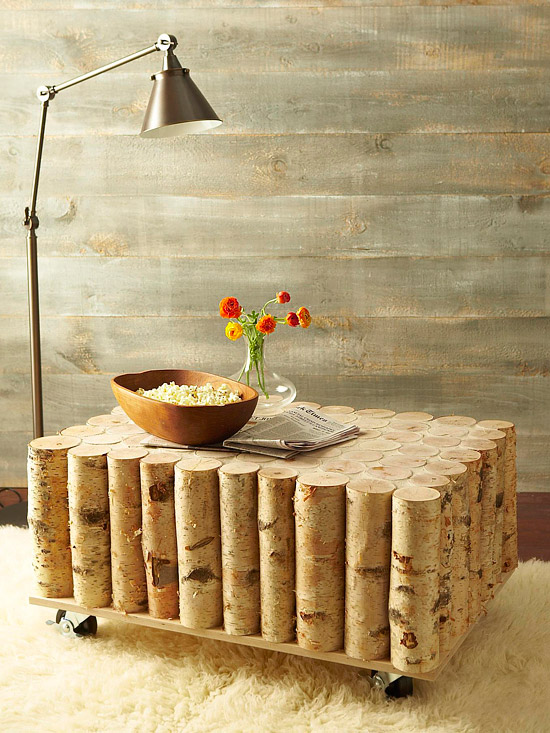 Building a Birch Log Coffee Table
via BHG Log coffee table.
DIY Tree Stump Table Tutorial
via The art of doing stuff on How to make a tree stump table
How to Make a Spectacular Wooden Log Lamp
via ID Lights make a lamp with logs.
Tree Stump Candle Holder
Use tree stump and drill a circle to fit tea lights via Cozy Stylish Chic.
MISC. DIY WOODEN LOG CRAFTS
Make a Secret DIY Wooden Log Box
via Brooklyn lime stone make a secret box.
Tree stump bird feeder
Use mason jar and wood to make bird feeder via little things making mason jar babies.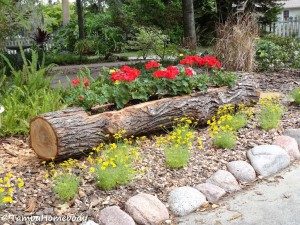 Tree Wooden Log Planter
via Tampa Homebody.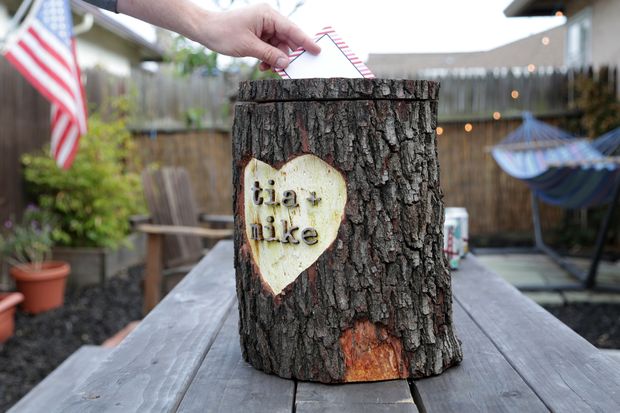 Wooden Log Card Box
via instructables make card box.
DIY Reindeer from logs
via designer trapped make Christmas reindeer logs.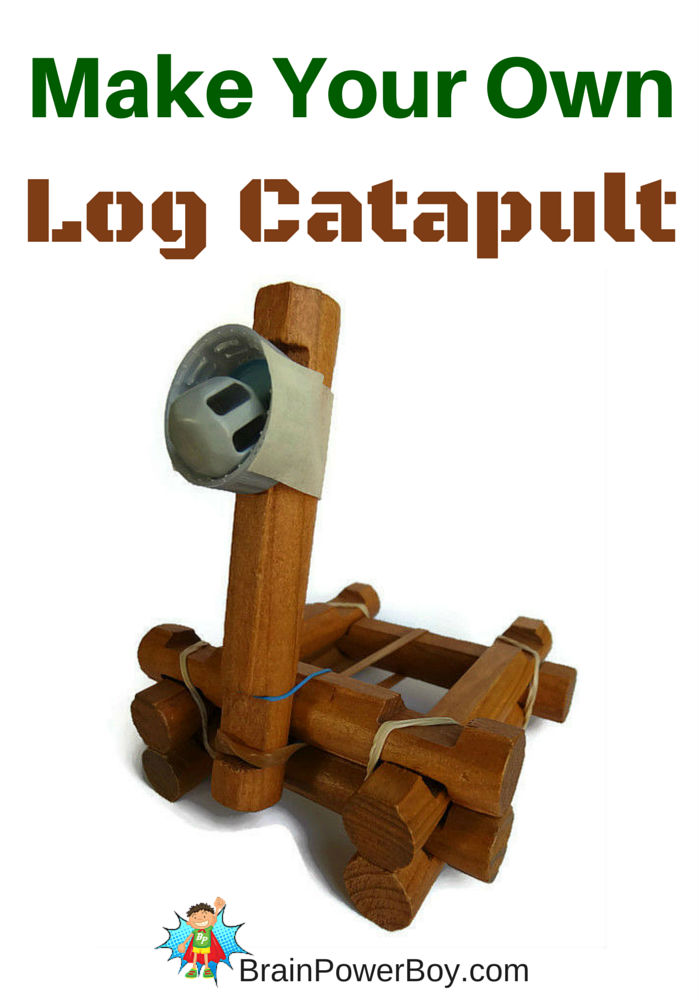 Make your own catapult
via Brain Power Boy
DIY Log Camp Fire
via Tomorrows Adventure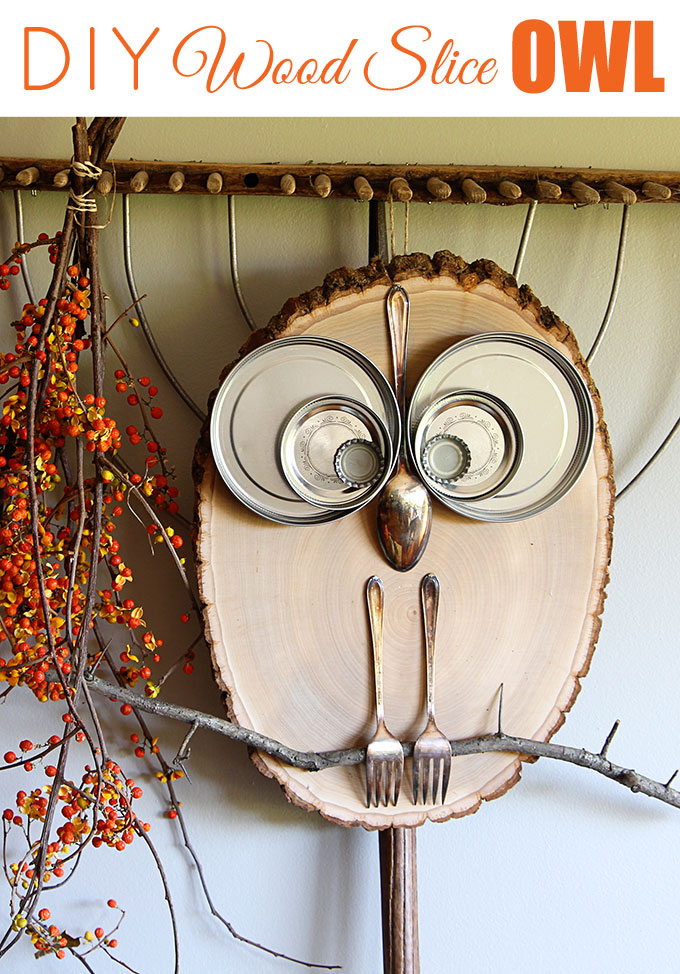 DIY wood slice owl decor
by house of hawthornes make slice owl.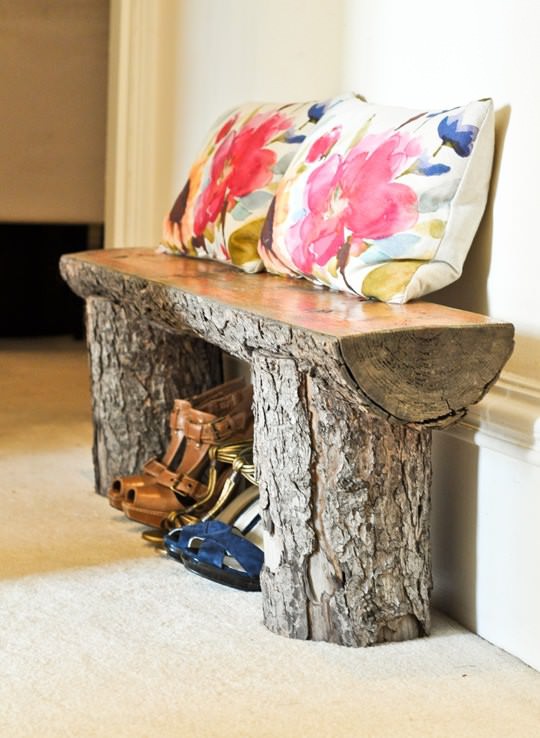 Make DIY wood log garden bench
via thank fifi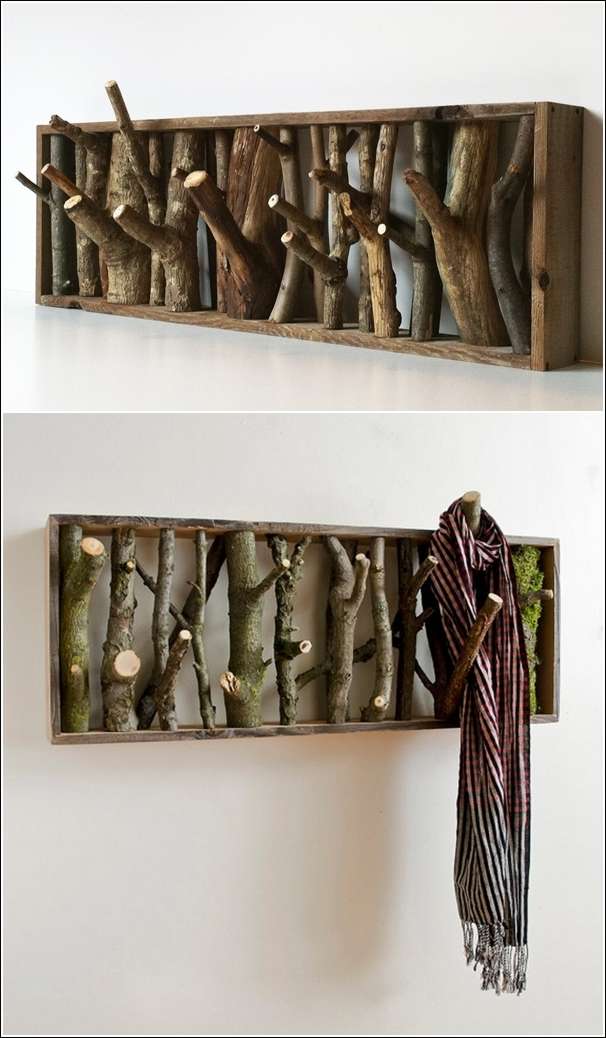 Wood log coat rack tutorial
via unknown source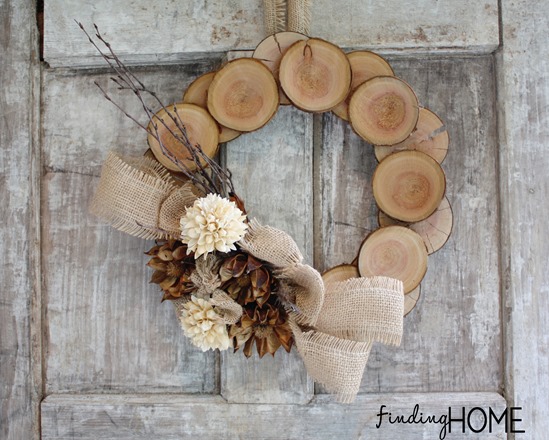 Craft DIY burlap natural wreath
via finding home wood burlap natural fall wreath.
You will also like:
10 DIY Home Projects that are worth creating
What color to paint your furniture?
Pin this image please! Follow me on instagram and stay updated till the newsletter starts.