This post may contain affiliate links. Please see our full Disclosure Policy for details.
Mosaic can be any picture or pattern produced by arranging together small colored pieces of hard material like stones, tiles or glass. DIY Mosaic is fun to do and can be really impressive for a handmade project. It has also been produced with brilliance by recycling old CDs, paper, beans, seeds, egg shells and so much more.
DIY Mosaic
Use mosaic tile to make mosaic projects like:
Mosaic stepping stones
Mosaic table
Terra cotta mosaic pots
Mosaic wall art
Tray with mosaic tiles
Vases
Pathways
Frames
Boxes
Birdhouse
Birdfeeder
Kids mosaic art
Planter
Mirror
Garden stakes
Garden decoration
Bird bath
Ornaments
and more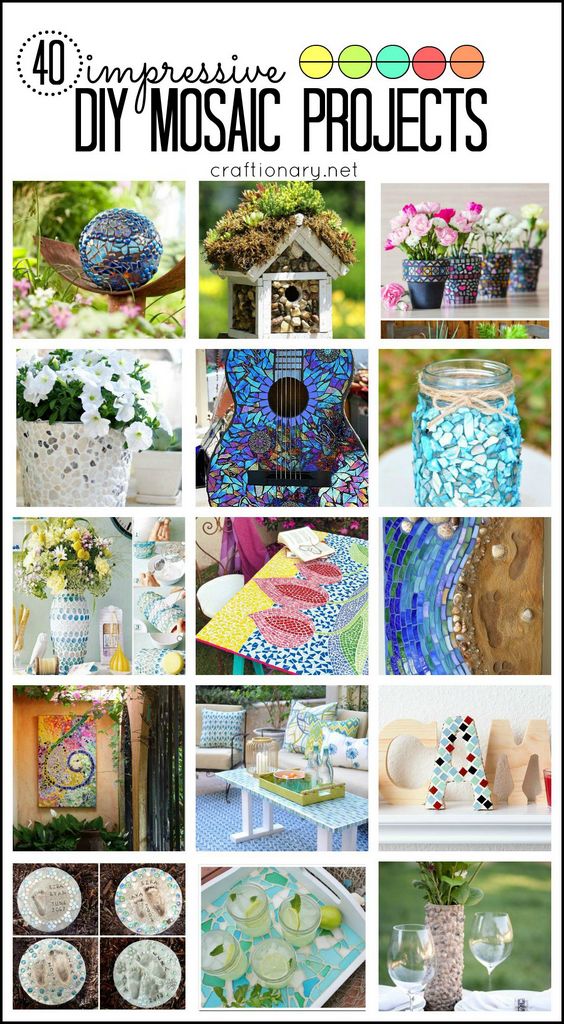 Tile Mosaic DIY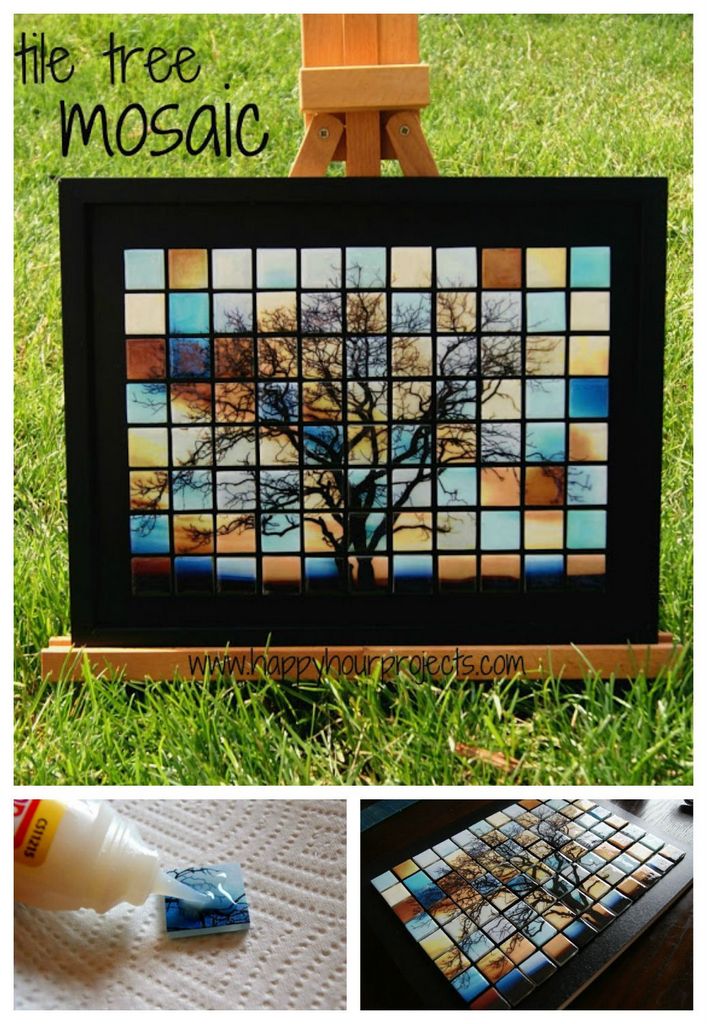 A fun project that involves printing and decoupaging your desired image on the tiles.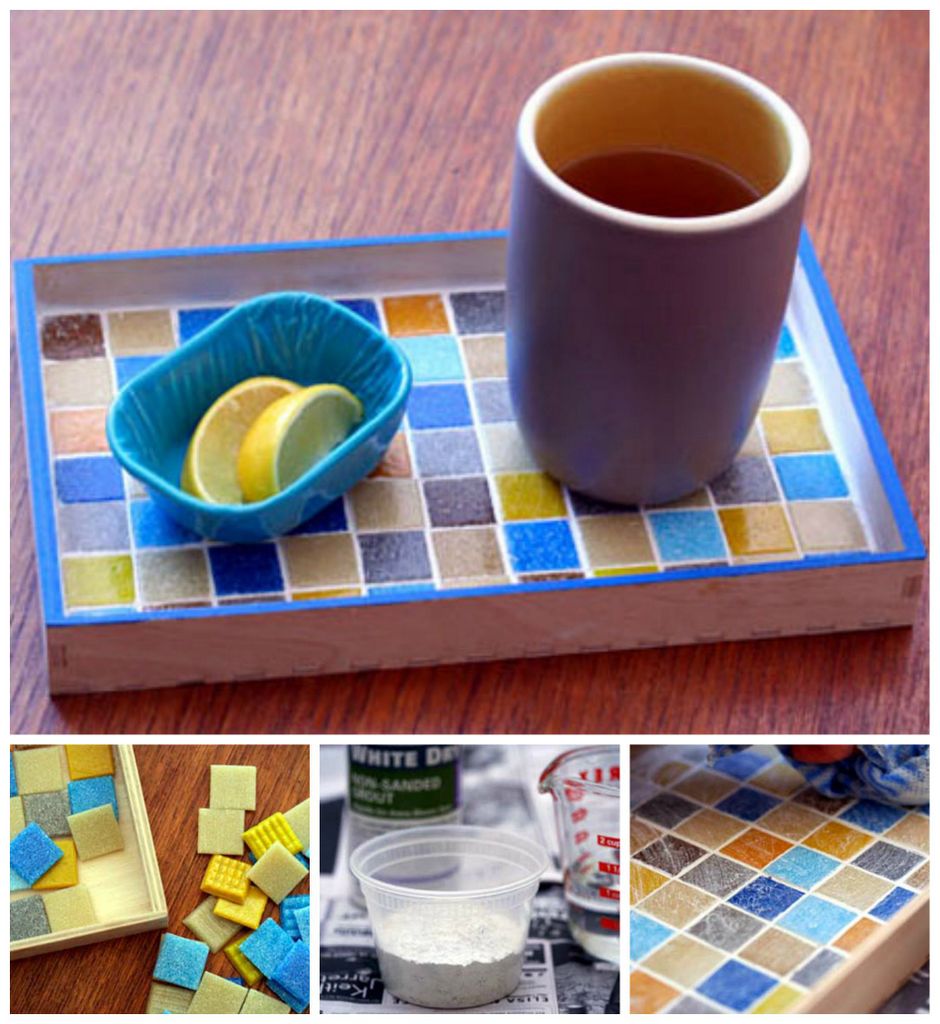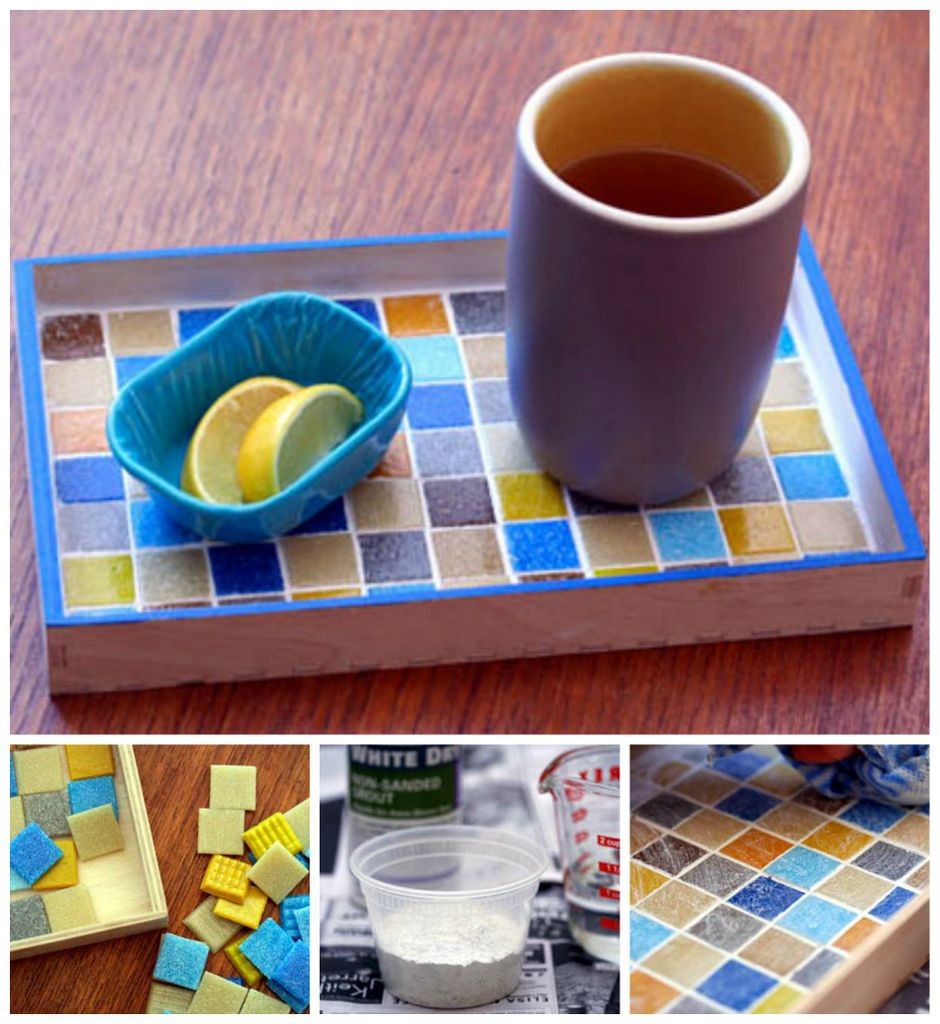 A tutorial to make Decorative DIY tray for home.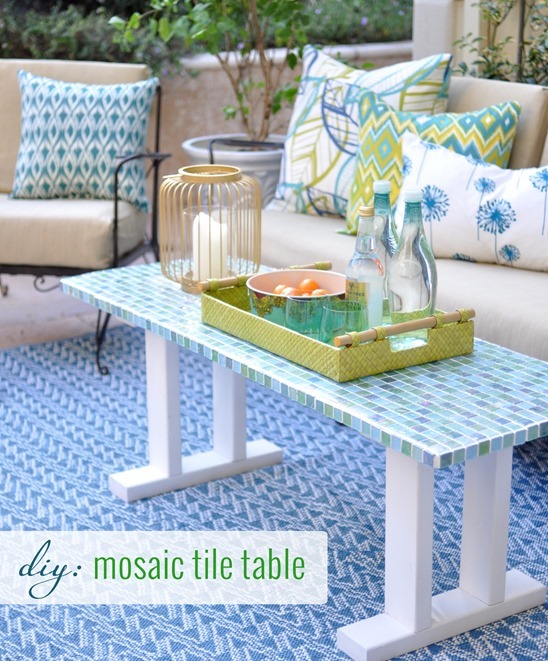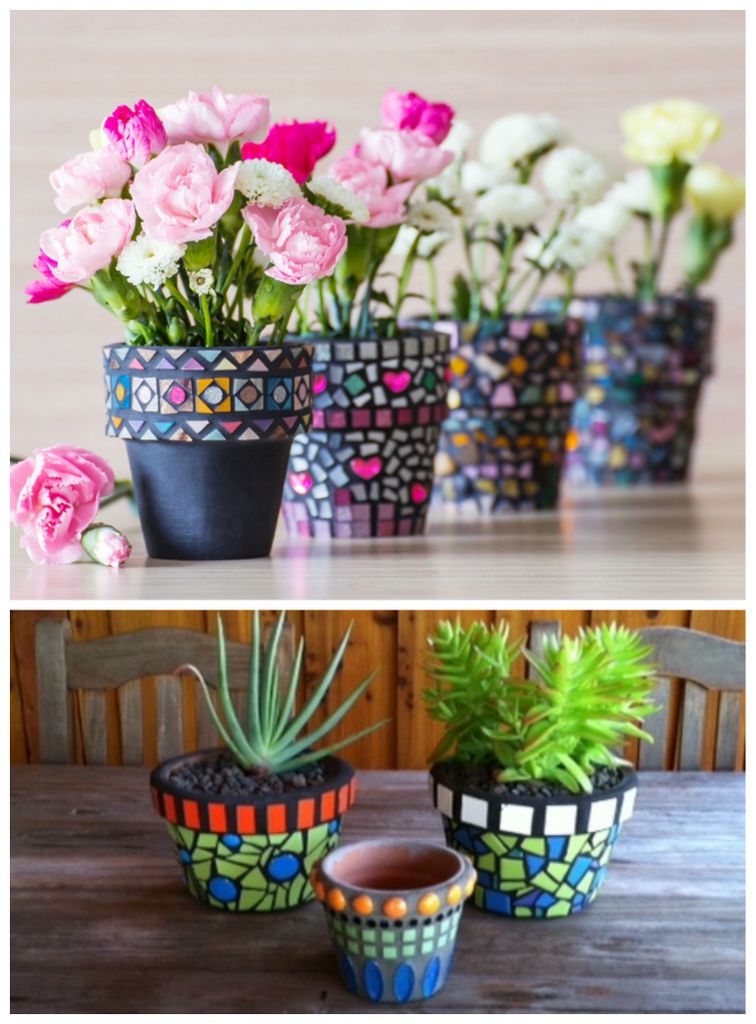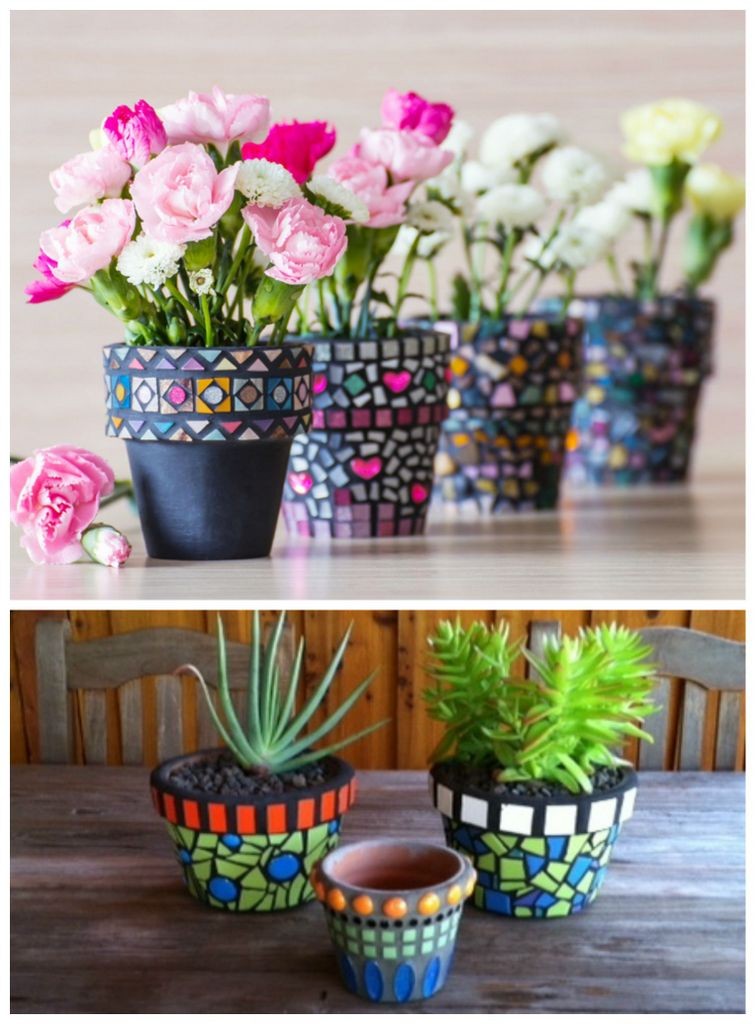 Beautiful and bright mosaic terra cotta pots. These make impressive handmade gifts.
unknown source

DIY tile picture frame.
unknown source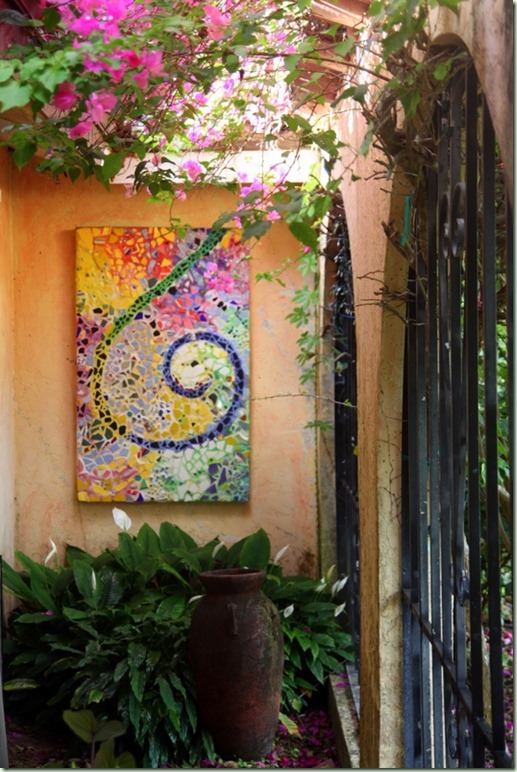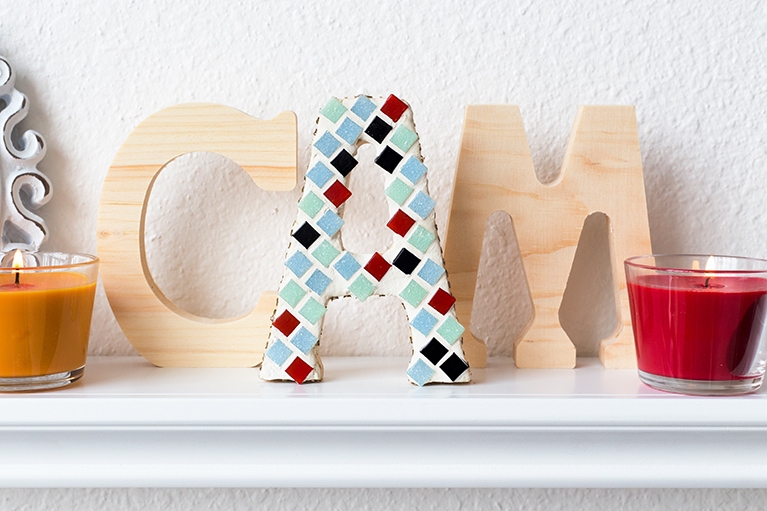 Do it yourself mosaic letter.
unknown source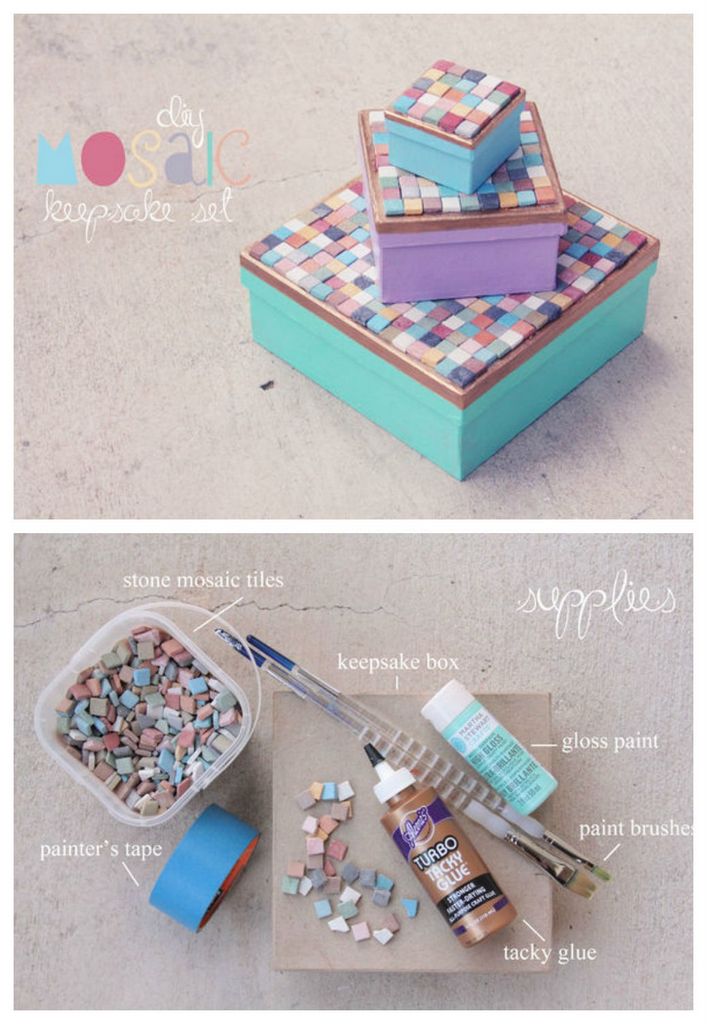 Make mosaic keepsake boxes from stone tiles.
DIY Spiral Stone Path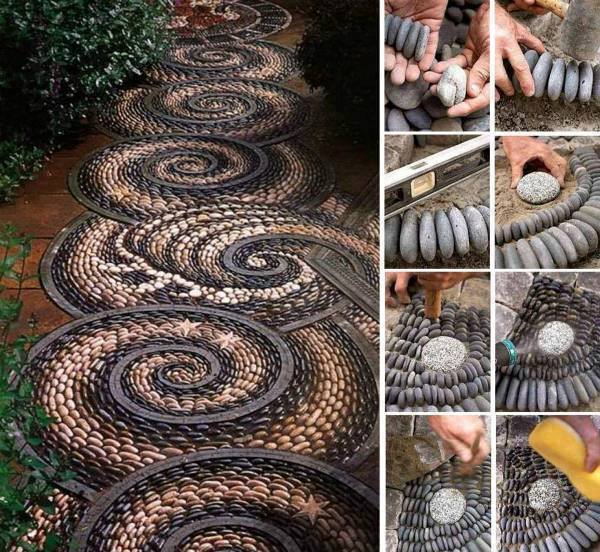 A tutorial to make this impressive piece of art.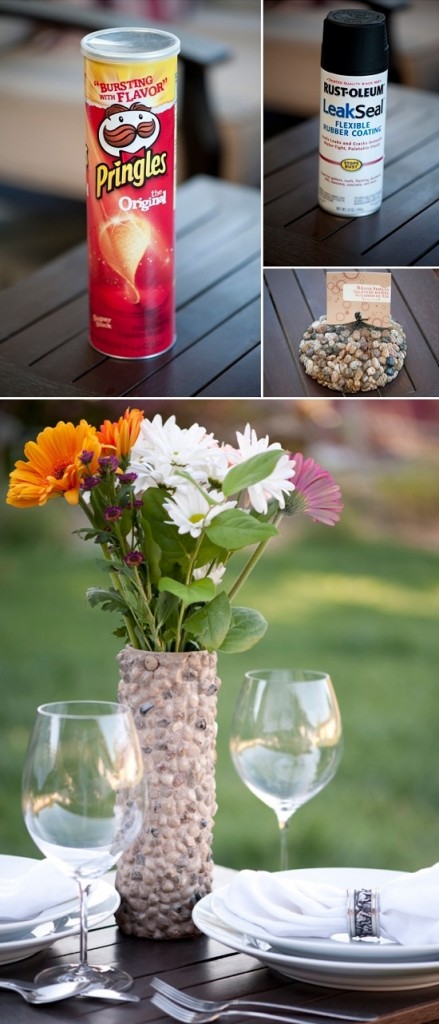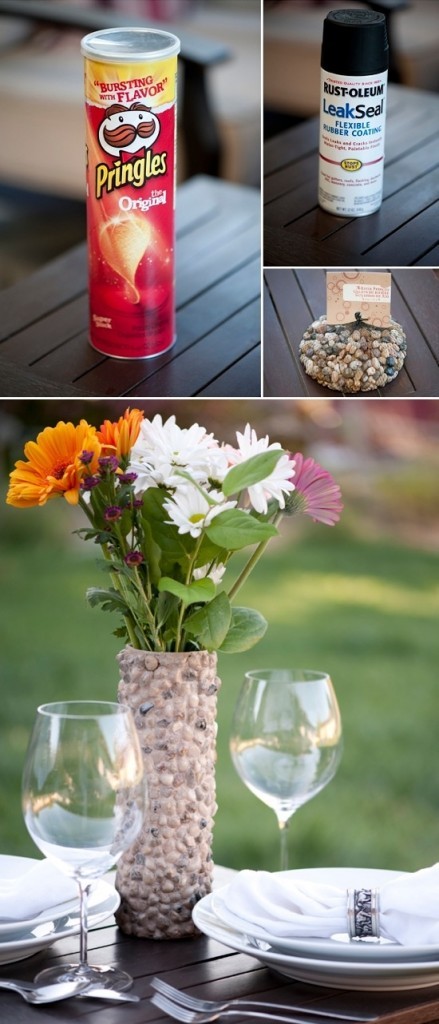 Recycle chips pringles can into a DIY flower vase.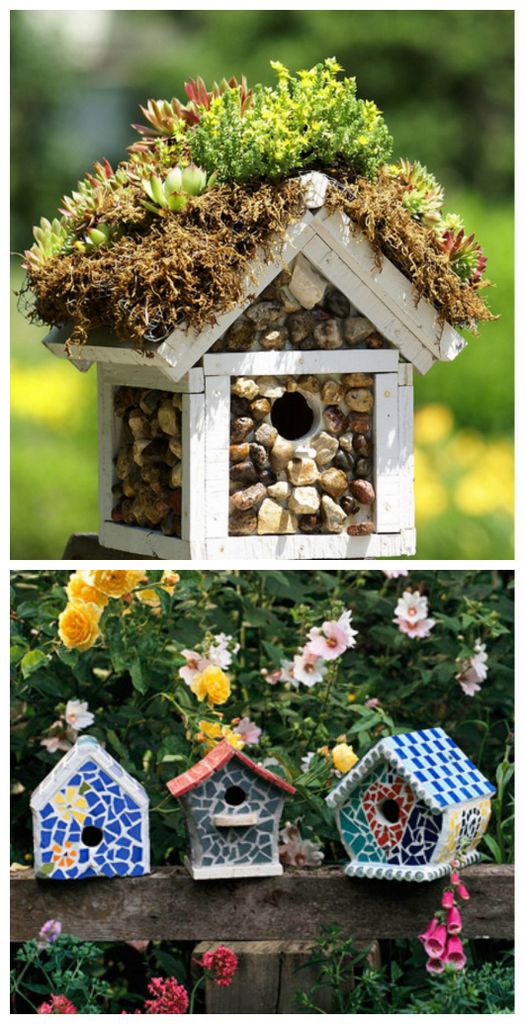 Adorable birdhouses made with stone and china glass using cement for decoration.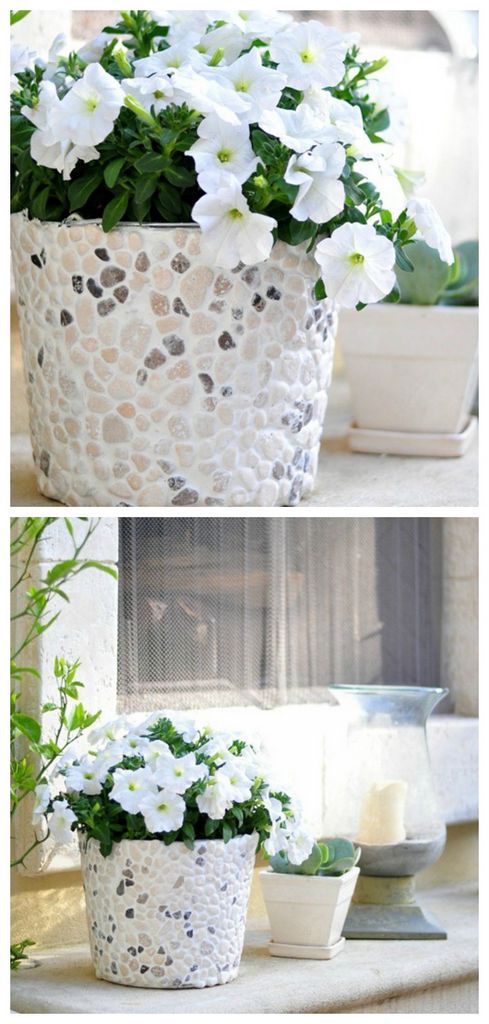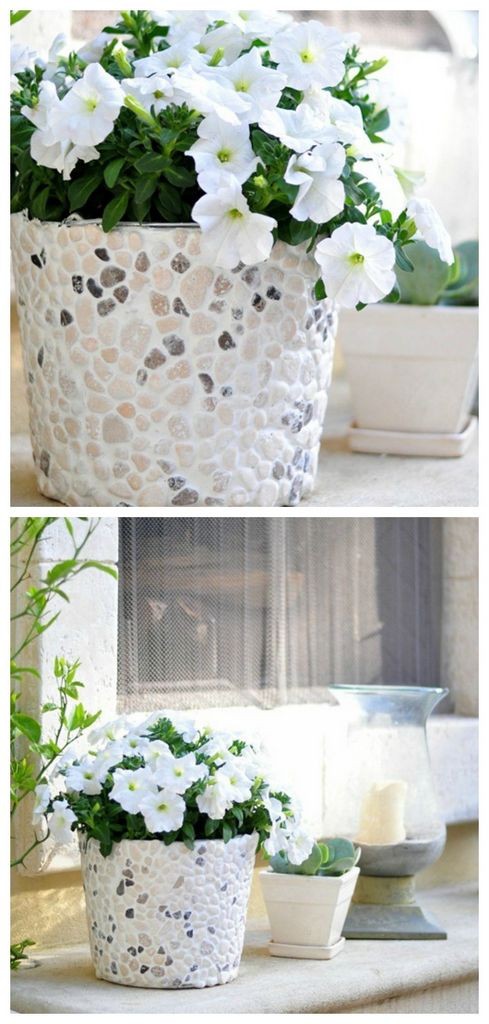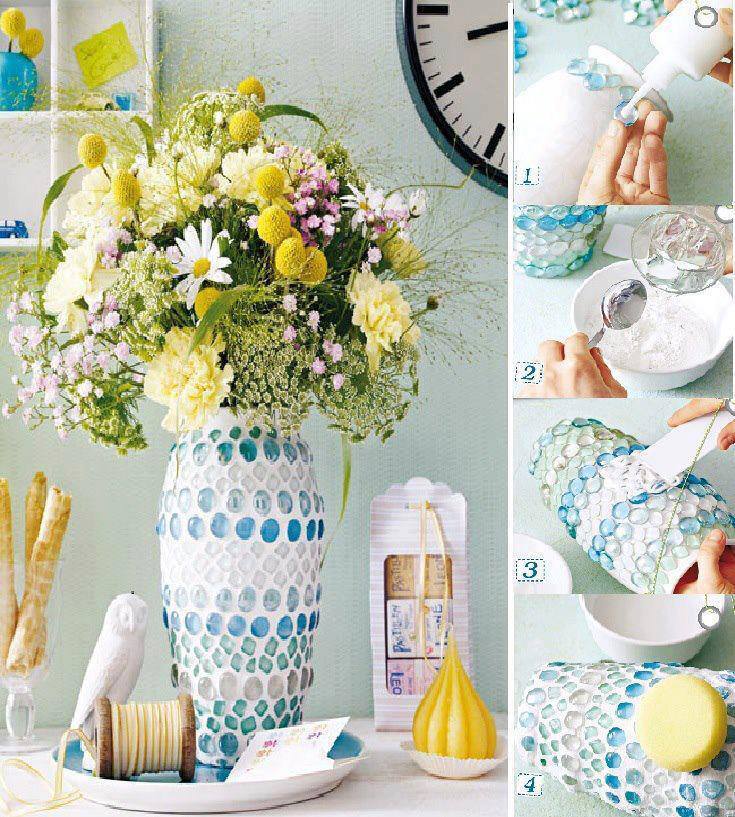 DIY glass stones vase.
unknown source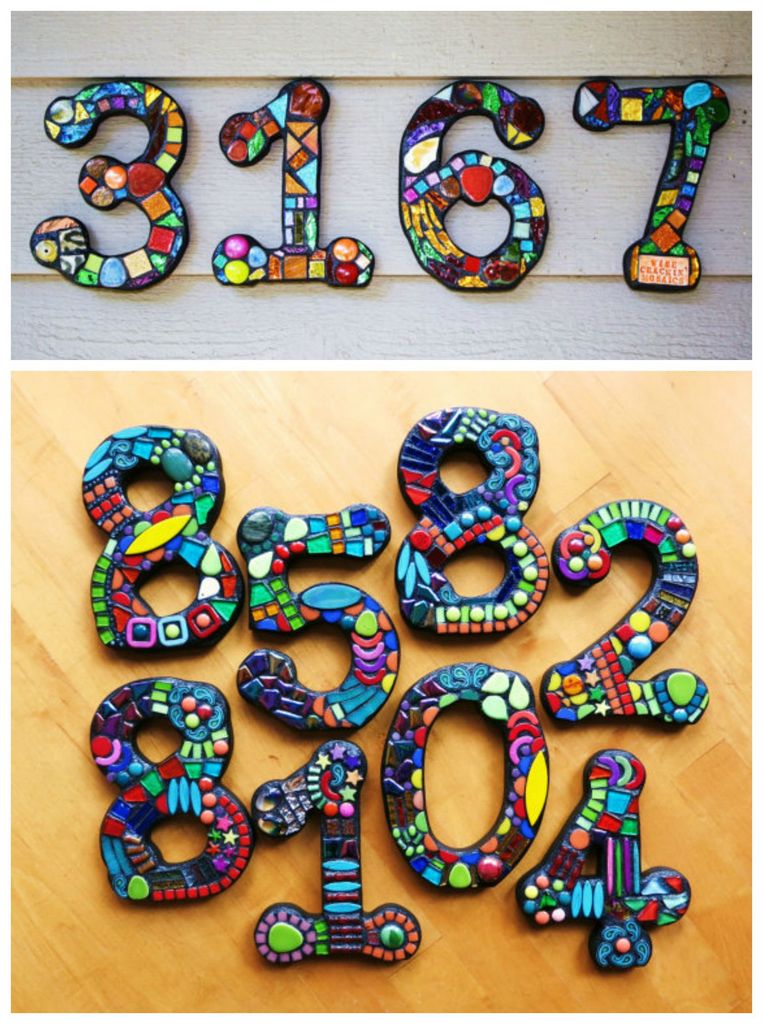 DIY stone house numbers.
DIY Glass Patchwork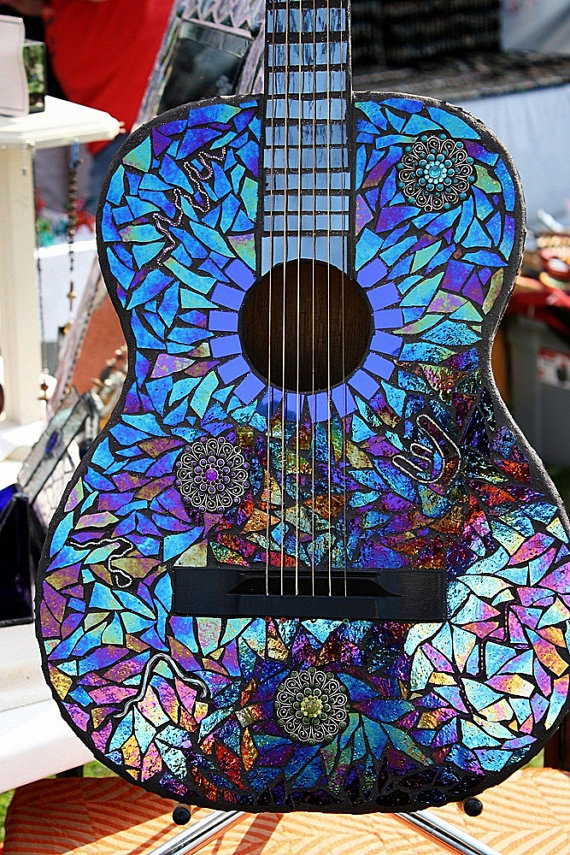 A cool factor added to the guitar with stained glass guitar via Etsy.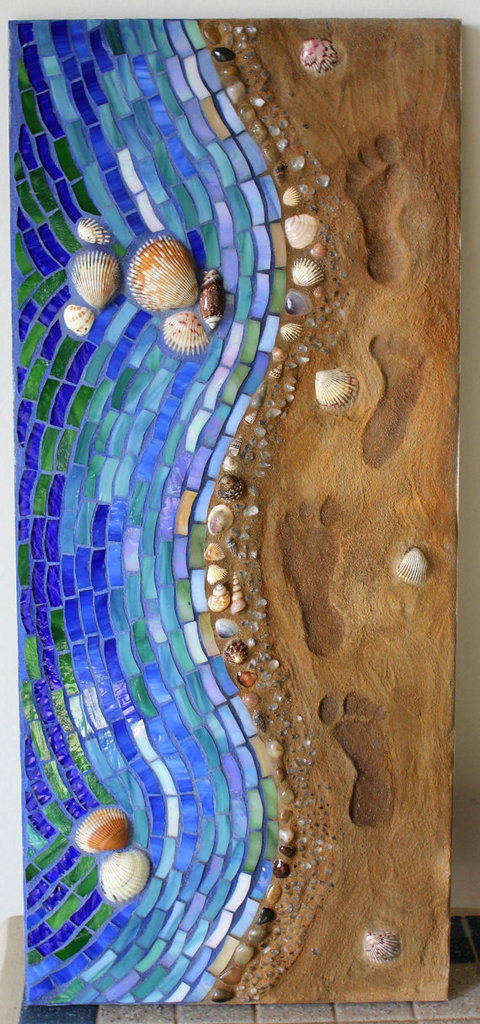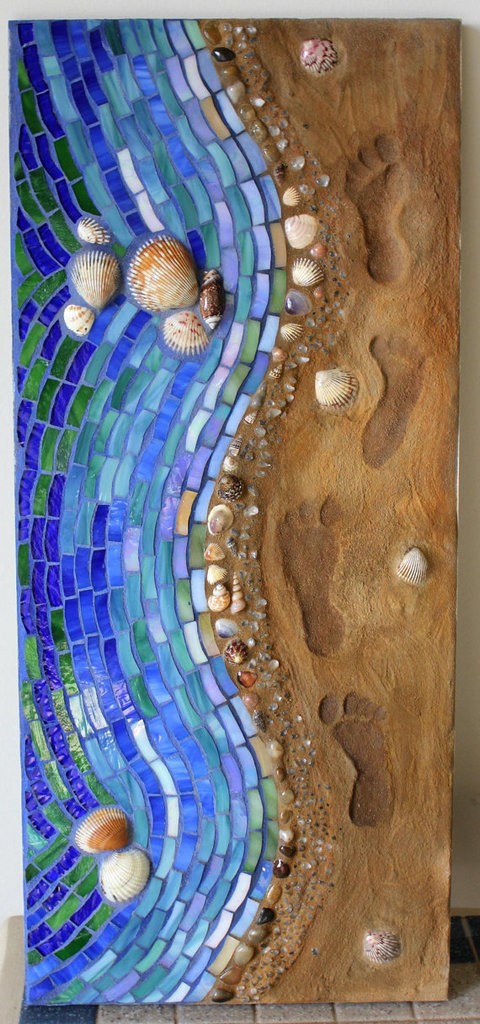 Mix media seashore glass shoreline art via Etsy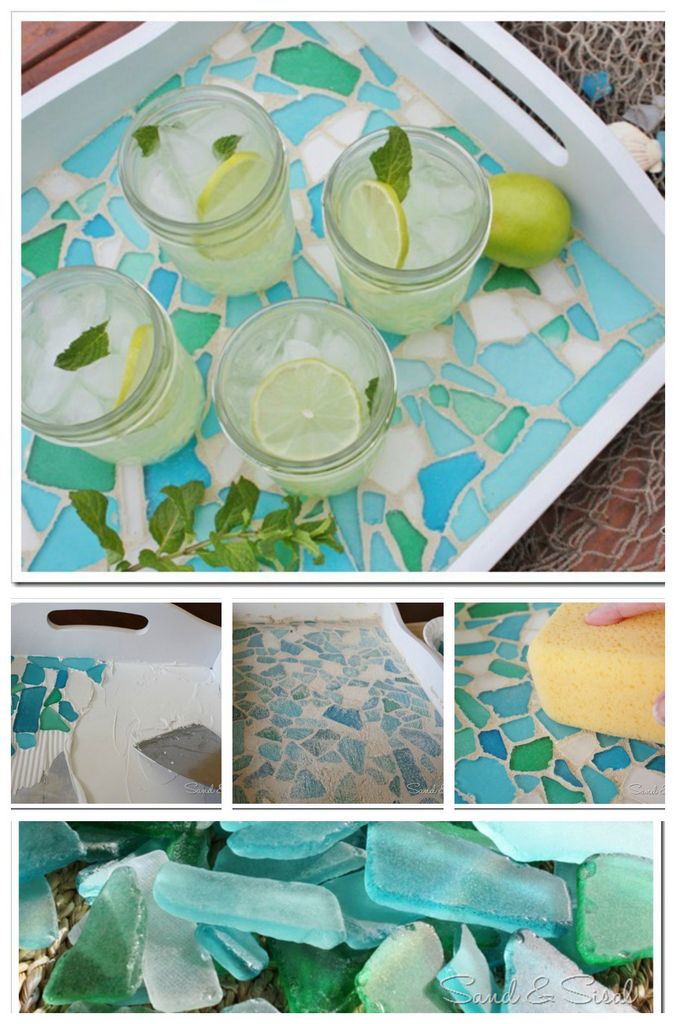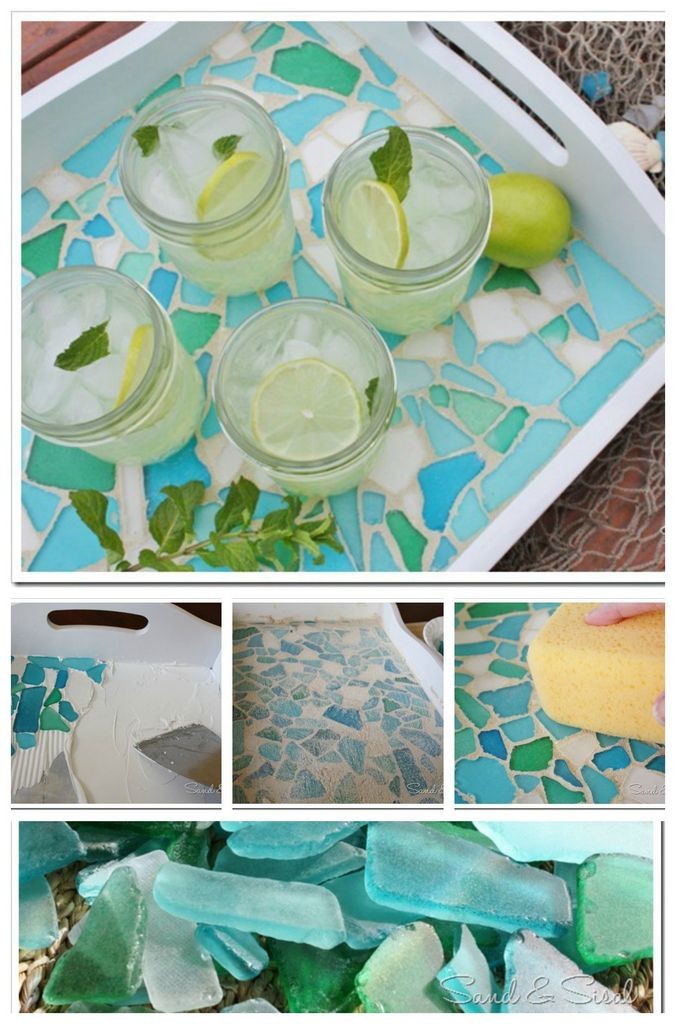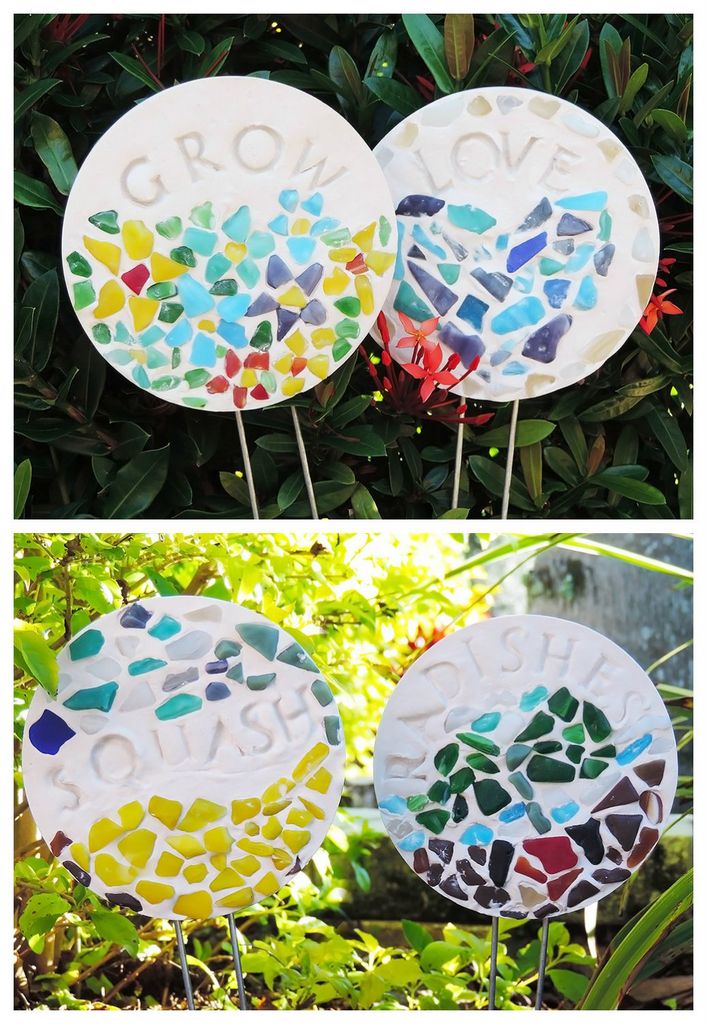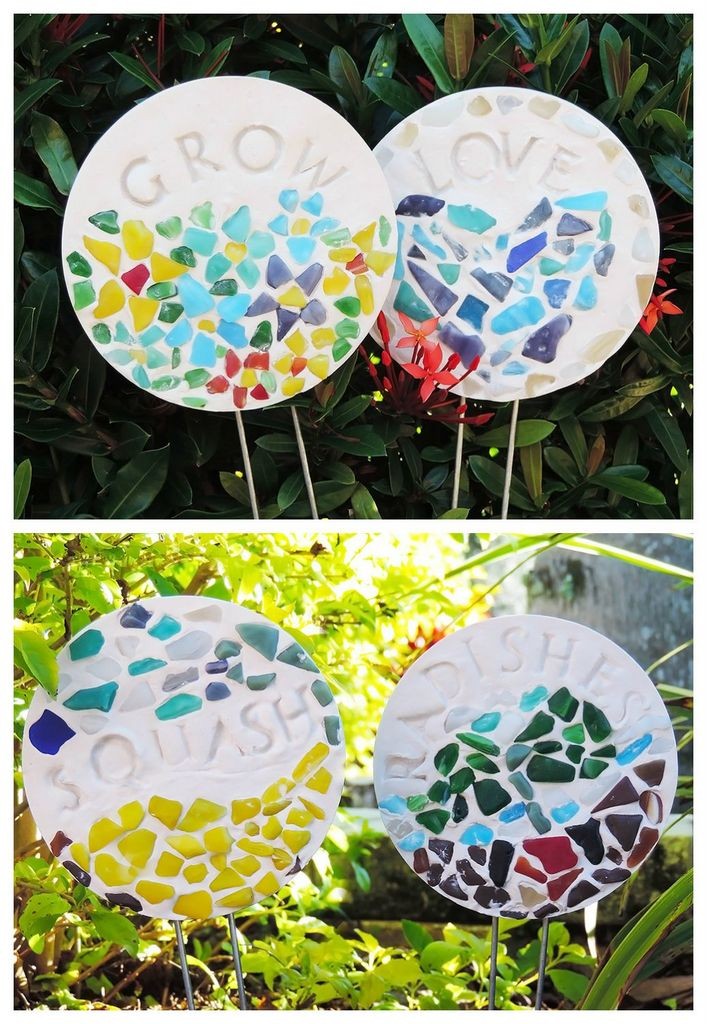 Make garden stakes using plaster of paris molded in a plastic plate with sea glass and china glass.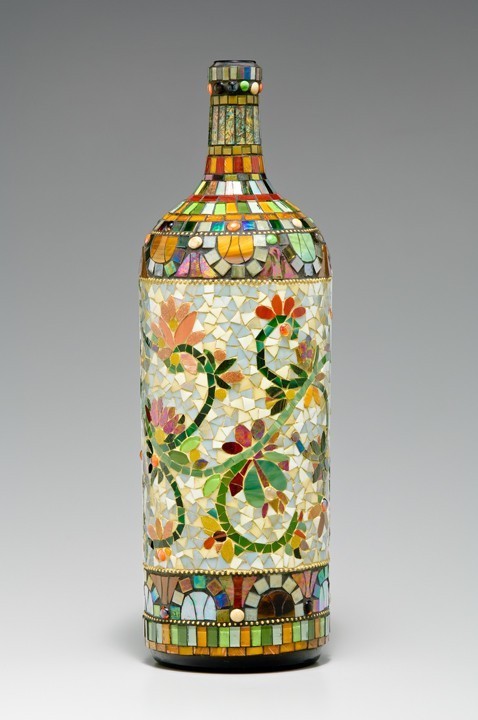 Recycle glass mosaic wine bottle.
unknown source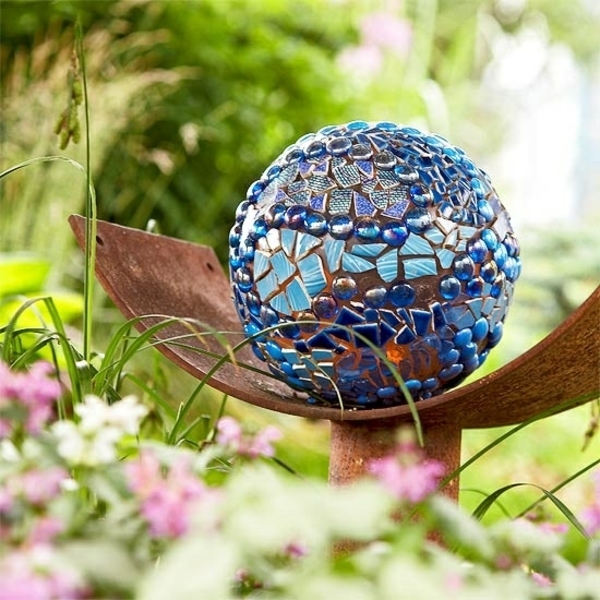 DIY glass ball made with broken tiles and gemstones for garden.
unknown source
DIY Kids Art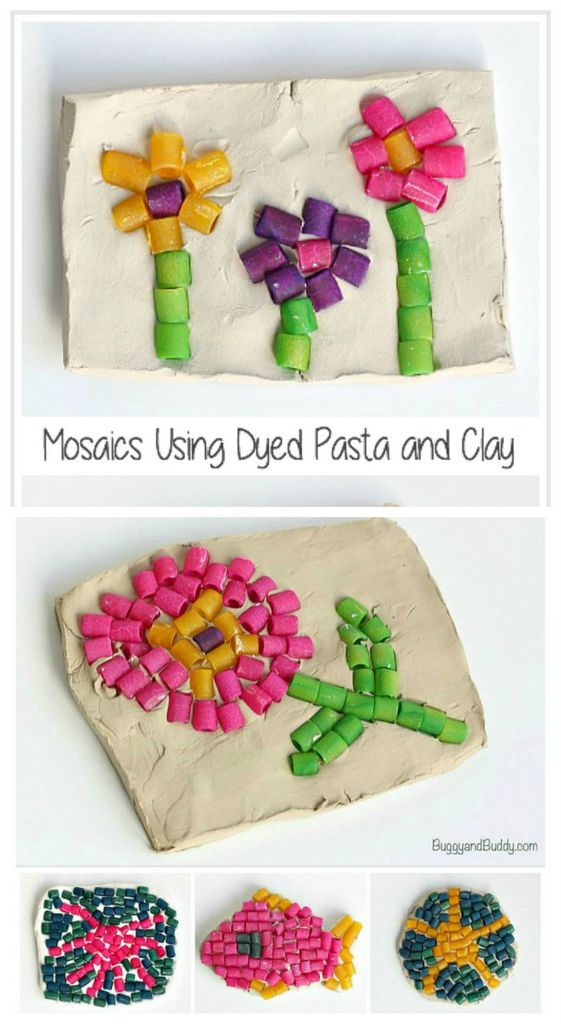 Make fun tessellation projects with dyed pasta (and macaroni) and clay.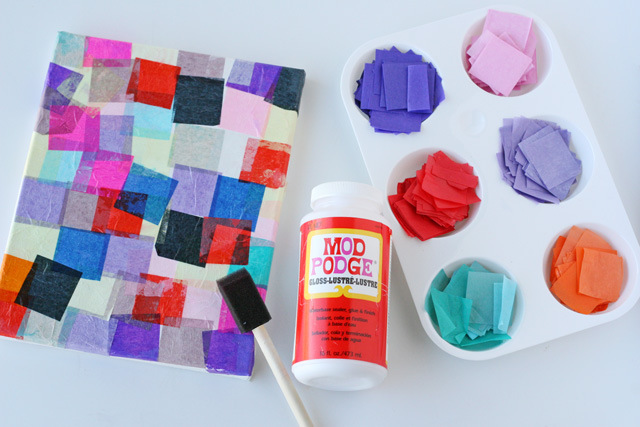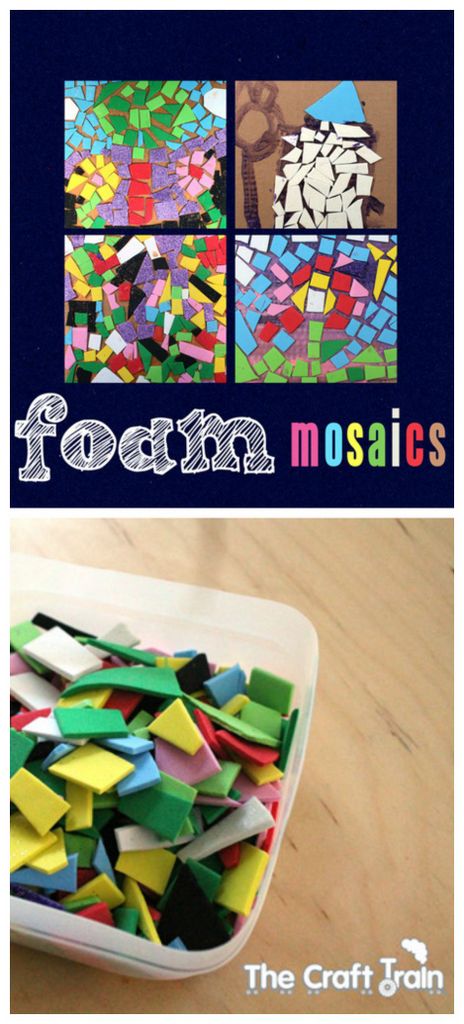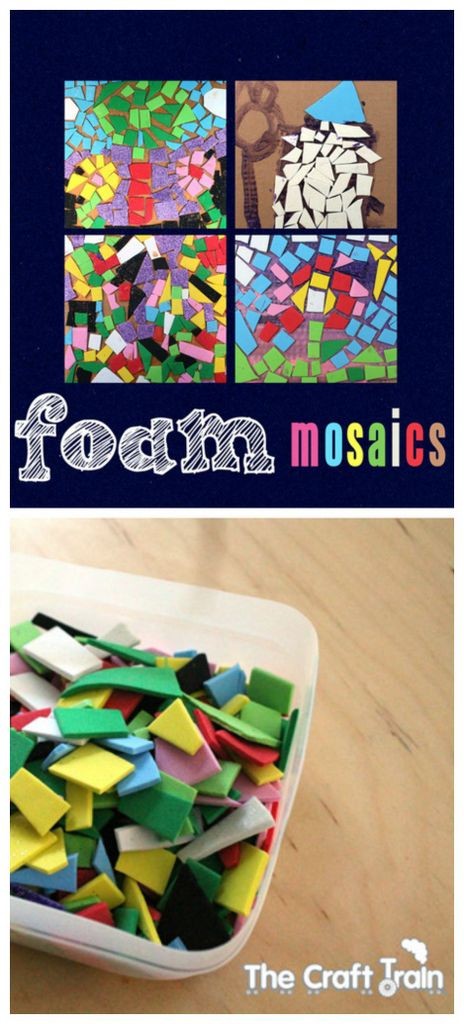 DIY foam pattern art craft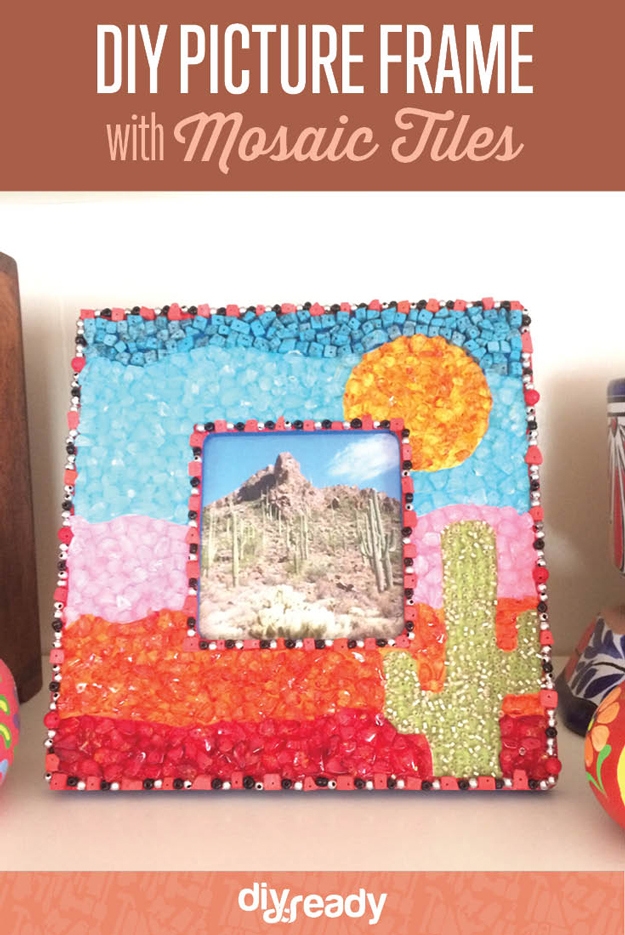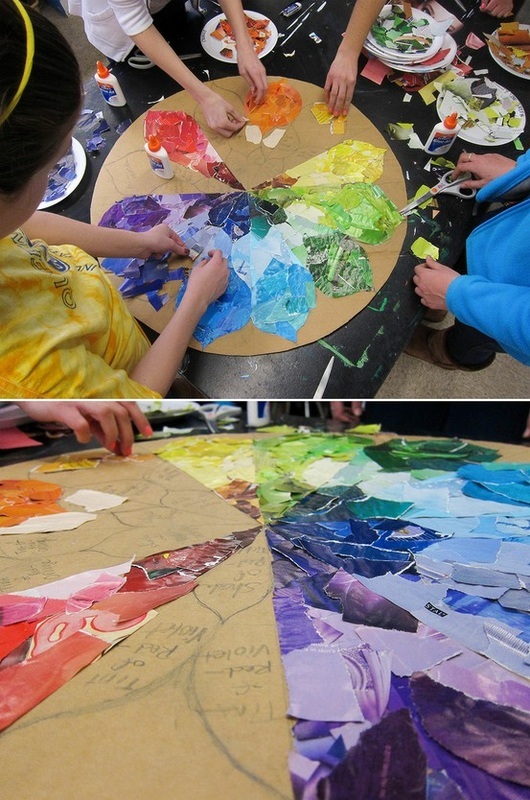 Paper mosaic color wheel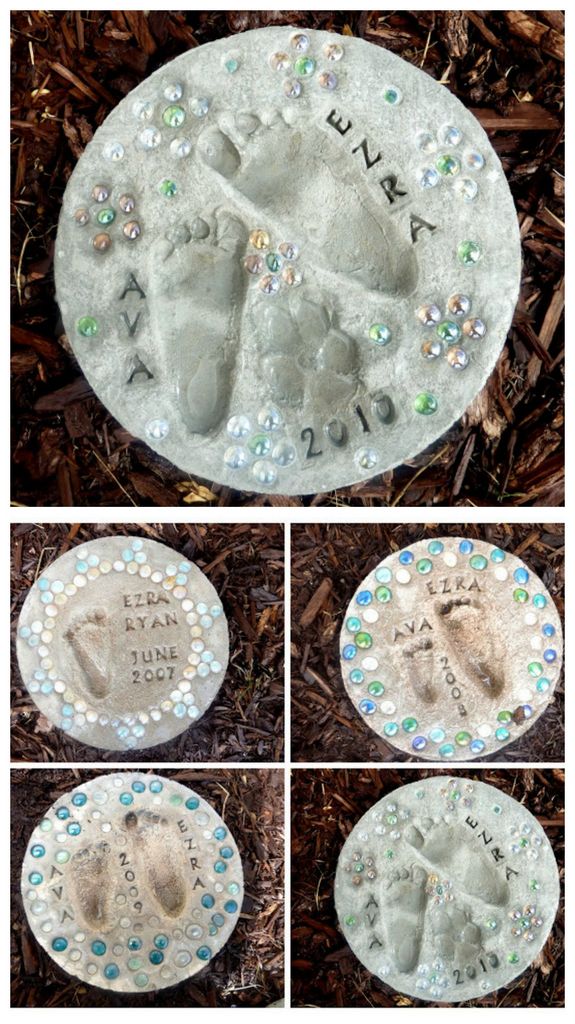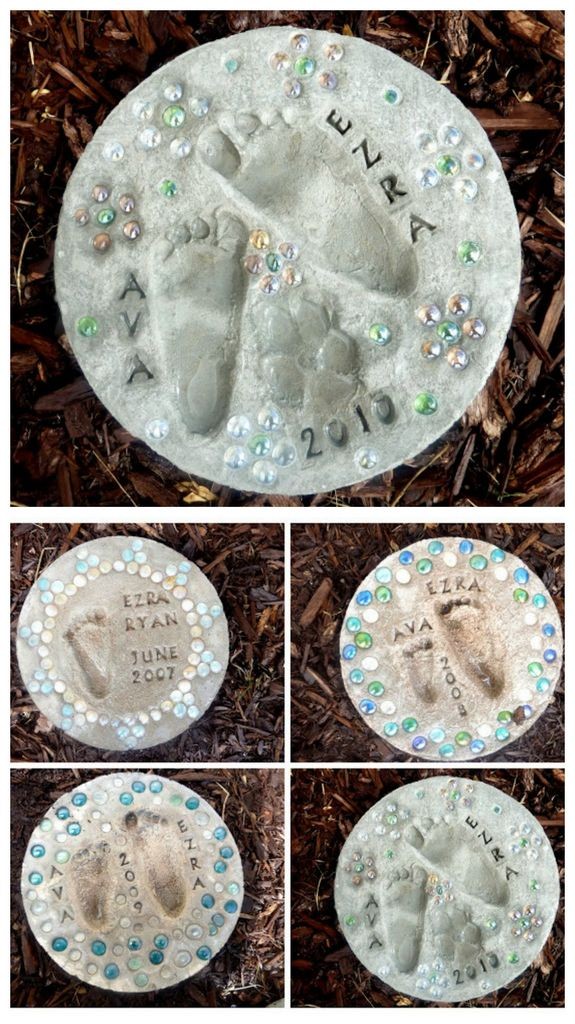 Feet embossed stepping stones with glass stones.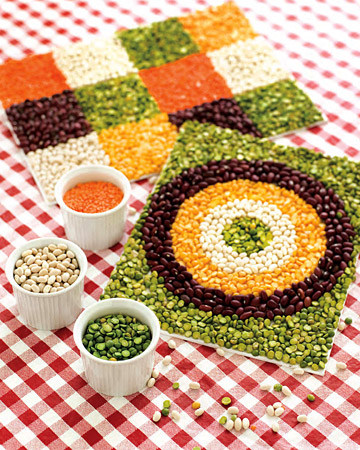 Bean tessellation art via Martha Stewart.
DIY Recycle Mosaic

Use seashells glued on to the mason jar to make this beach inspired DIY mason jar craft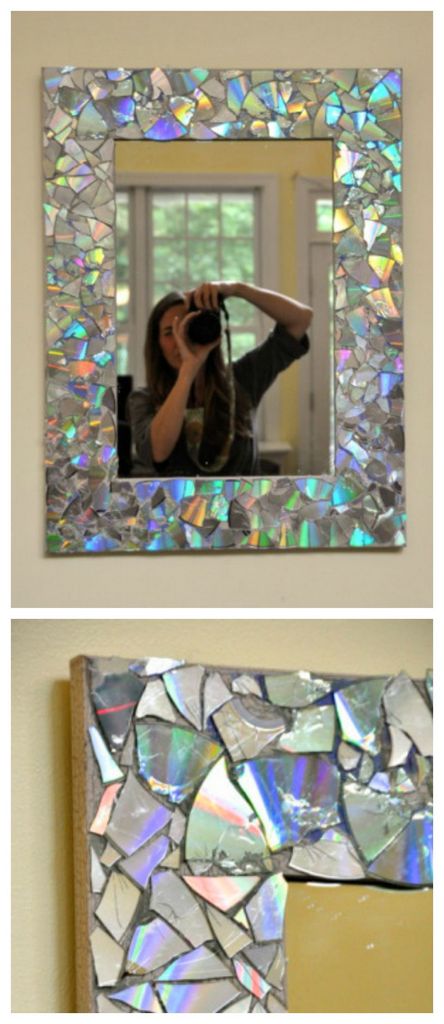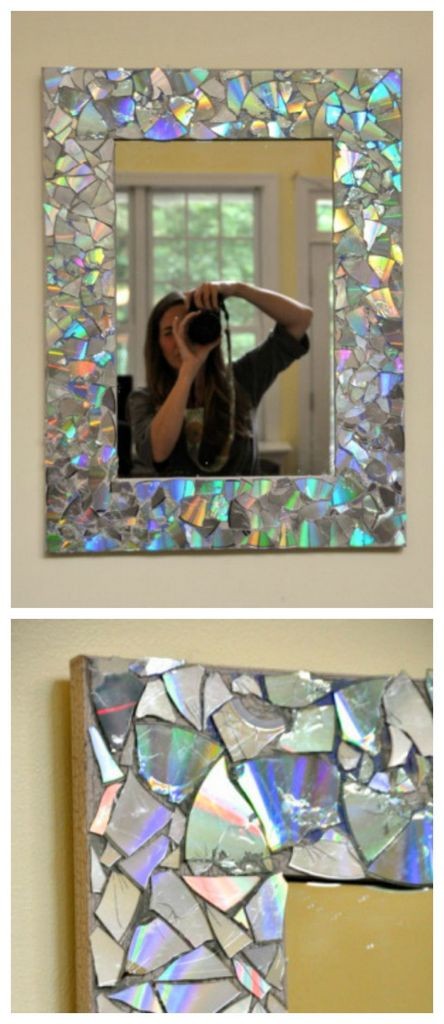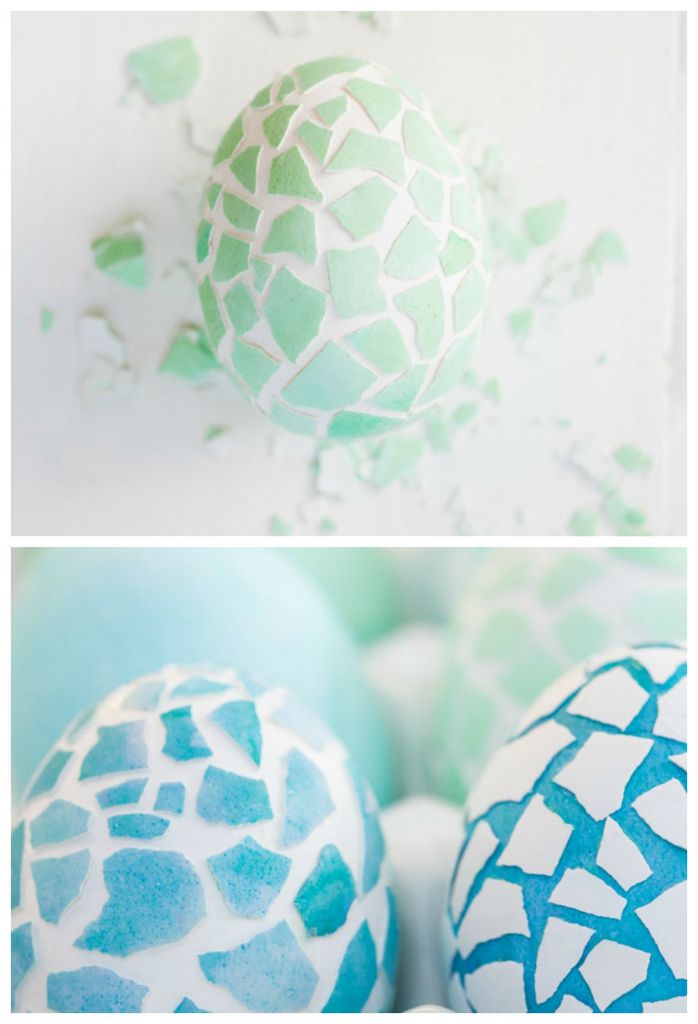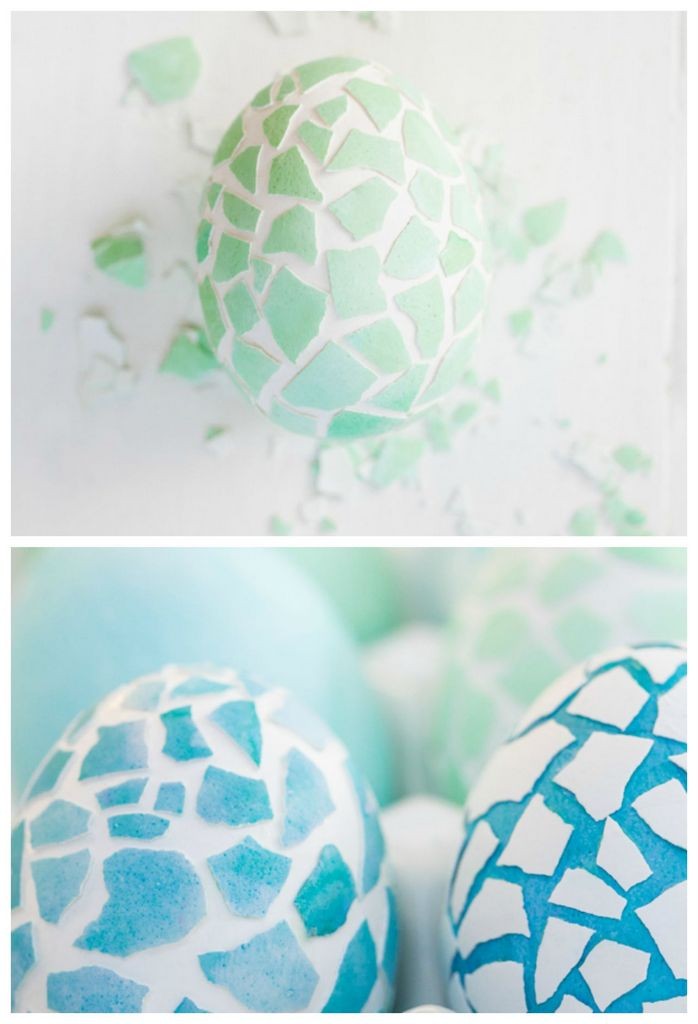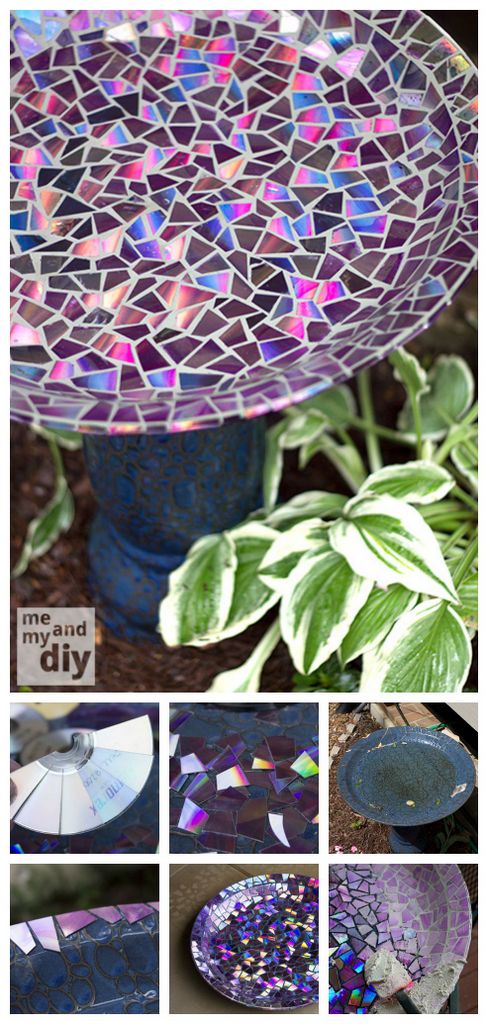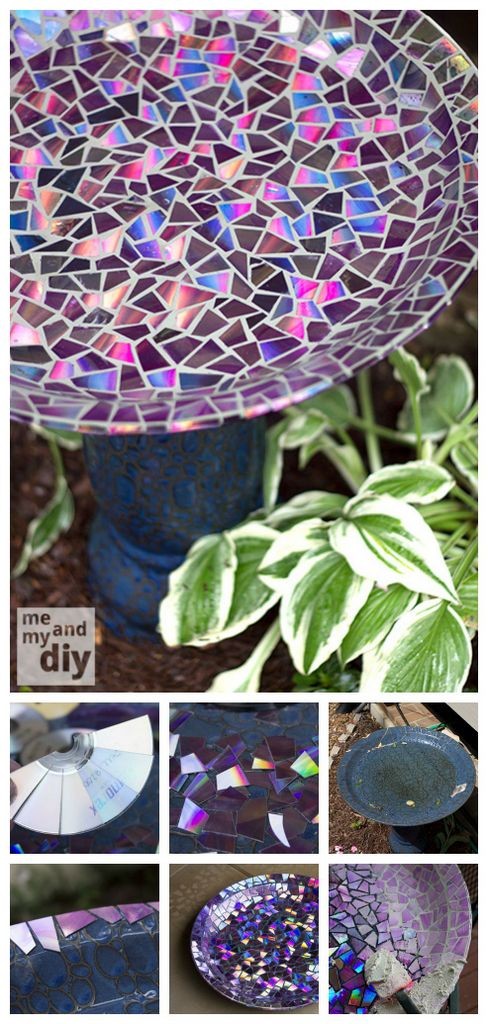 CD Mosaic Tile Birdbath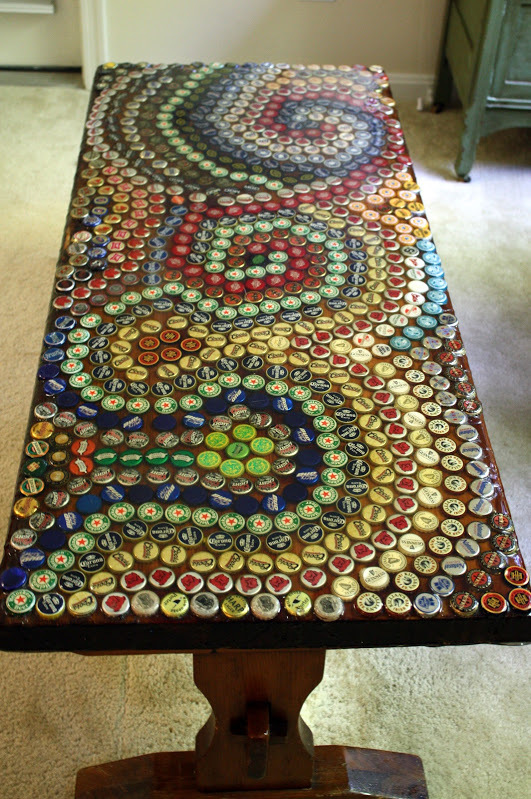 Wine bottle caps table.
unknown source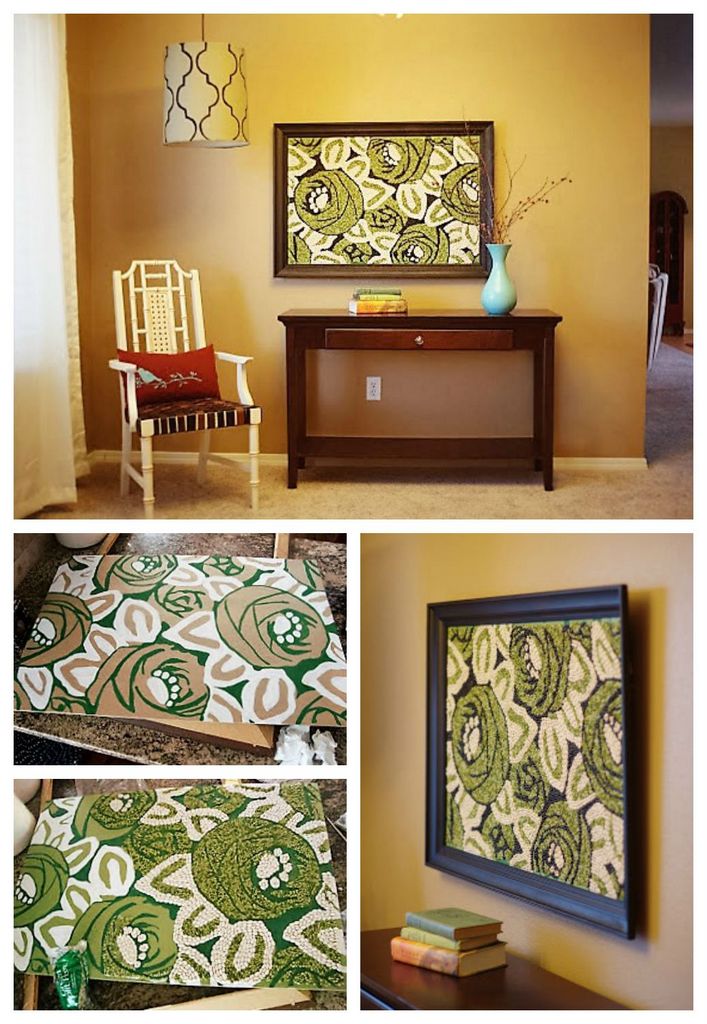 Bean mosaic art tutorial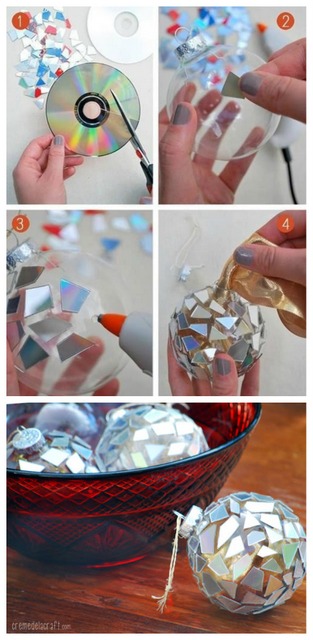 Recycle old DVDs and CDs into making Christmas ornaments like this CD ornament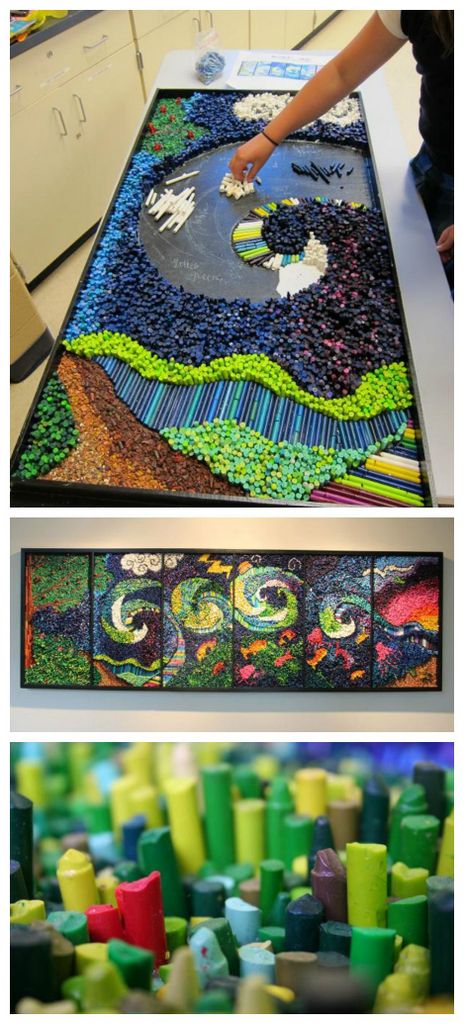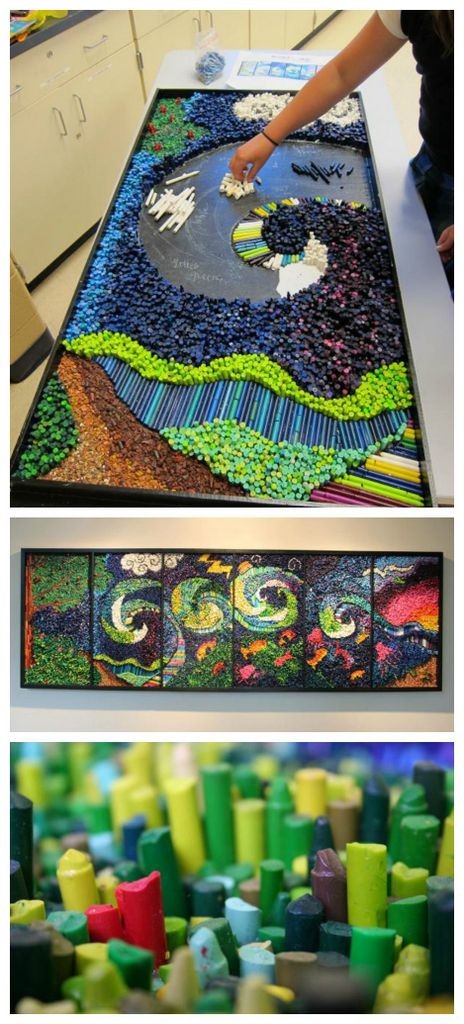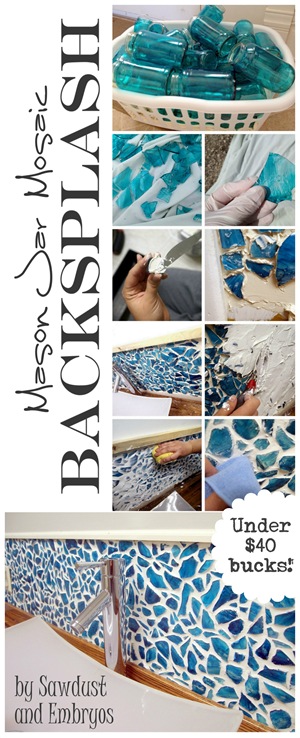 DIY backsplash from broken mason jars
DIY Broken China Mosaic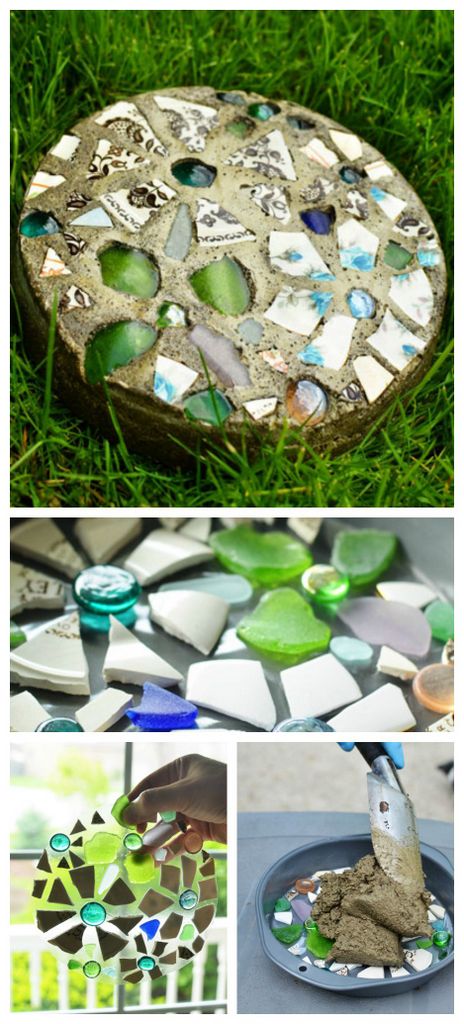 Make stepping stones for your garden. The project is made easier for beginners by the use of baking pan.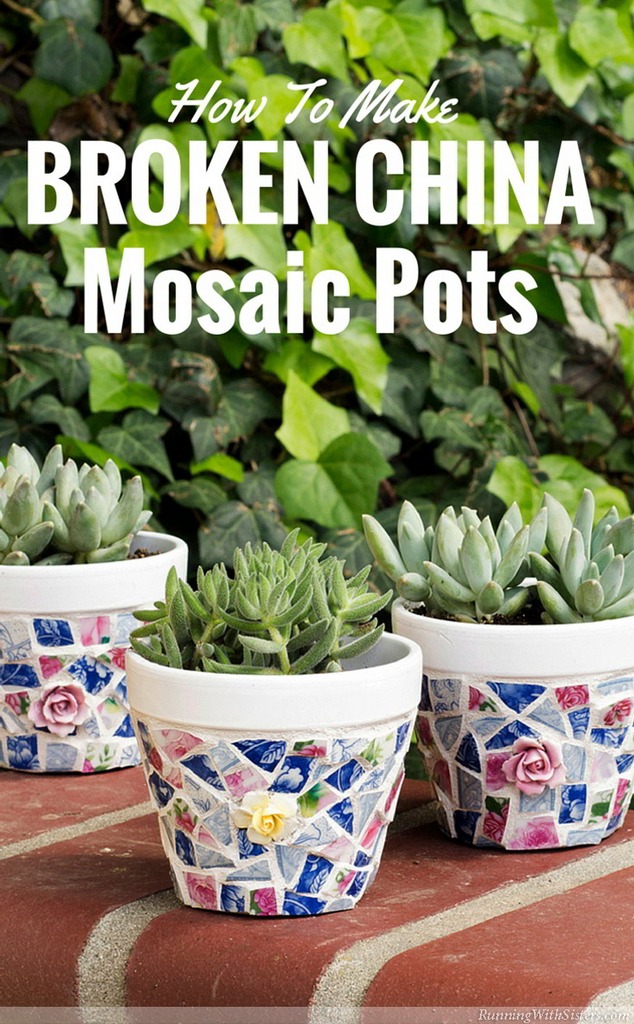 How to make broken china pots from old china at home or from thrift store.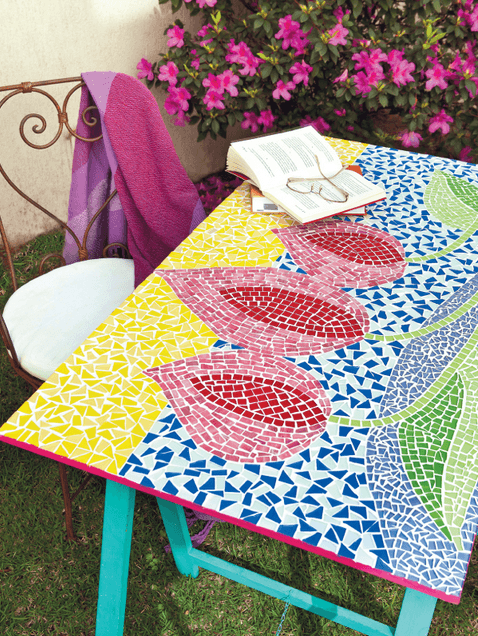 DIY outdoor mosaic table made with broken china.
unknown source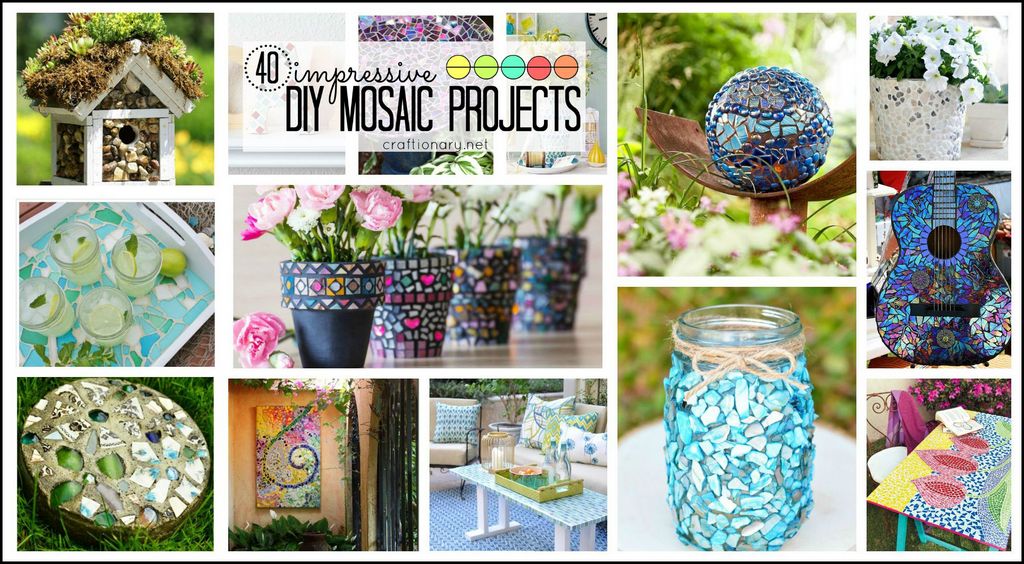 I hope you found these DIY mosaic projects impressive.
Many idea's sources could not be found, and original links are always welcome.
You will also like: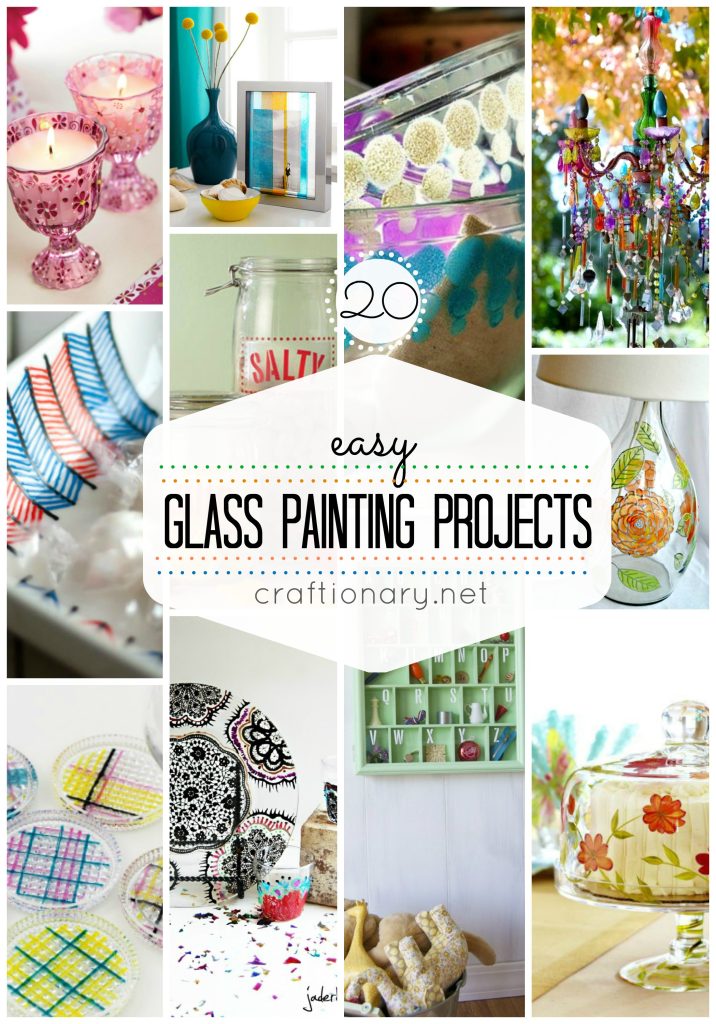 Easy Glass Paintings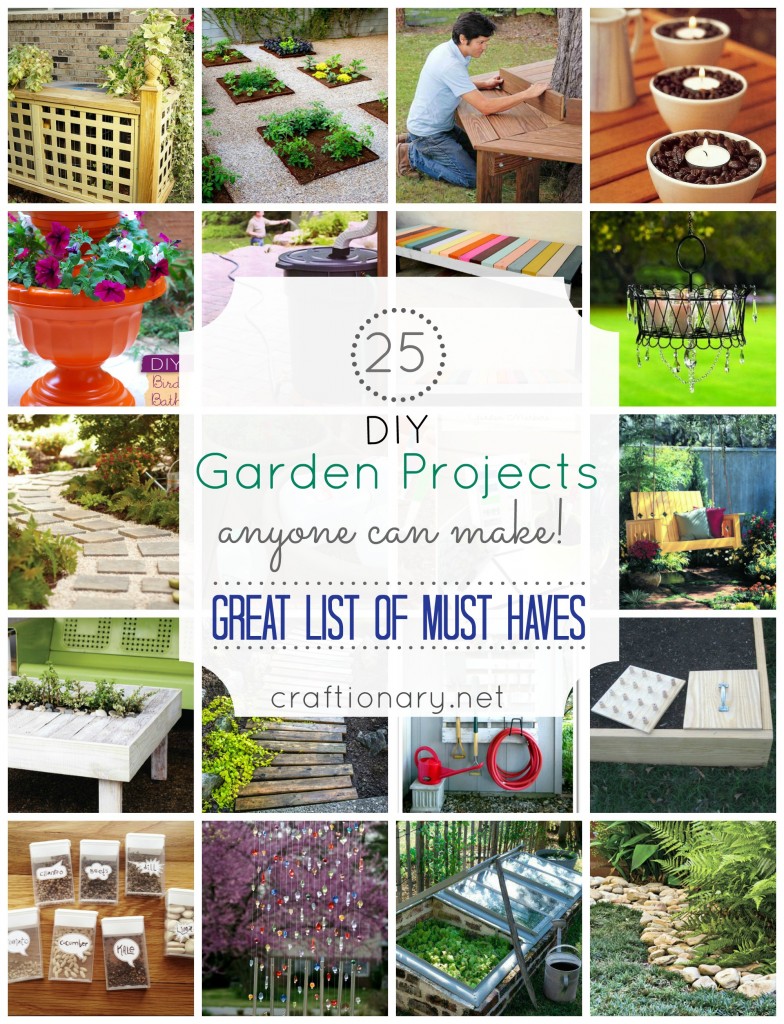 20 Garden projects anyone can make!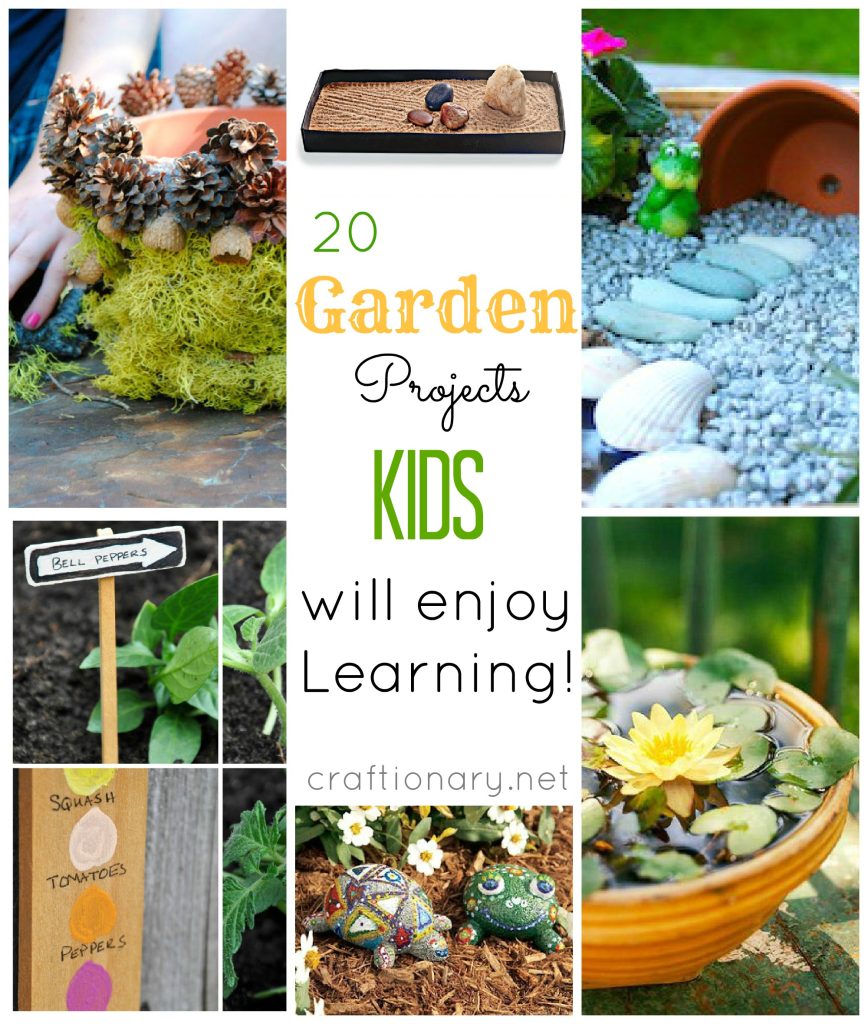 20 Garden projects kids will enjoy learning.
Looking for more great ideas?
Are you on pinterest?
These are updated regularly whenever I find unique ideas.