This post may contain affiliate links. Please see our full Disclosure Policy for details.
Abstract art achieves its effect using shapes, forms, colors and textures. Since, this idea varies for every artist. I am sharing 30 extraordinary ways to make abstract art projects. We can make beautiful swirls, mixes and combinations using many different mediums. And that gives us a choice to move beyond the canvas and make DIY projects with our artistic ideas. Some of the ideas include making pots, vases, mugs, coasters, pillows… in short these techniques will make you wonder you can create anything non figurative and symbolic.
Lets check out these fun art projects:
Abstract Art
Wall art ideas
Abstract ideas using other mediums
Using tie-dye techniques
Ice dyeing or snow dyeing techniques
Abstract watercolor projects
Marble art
Rubbing alcohol
Abstract nail polish art
Flower press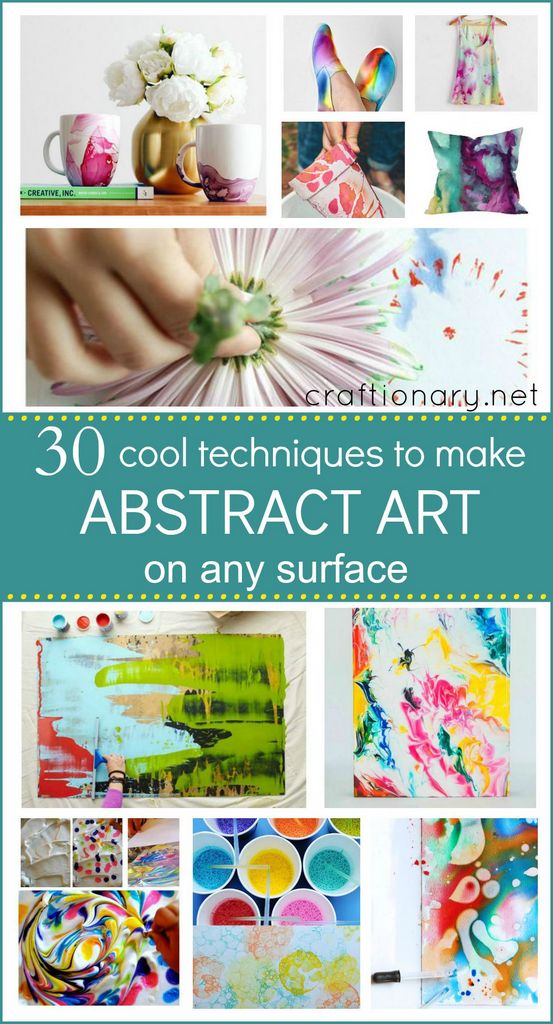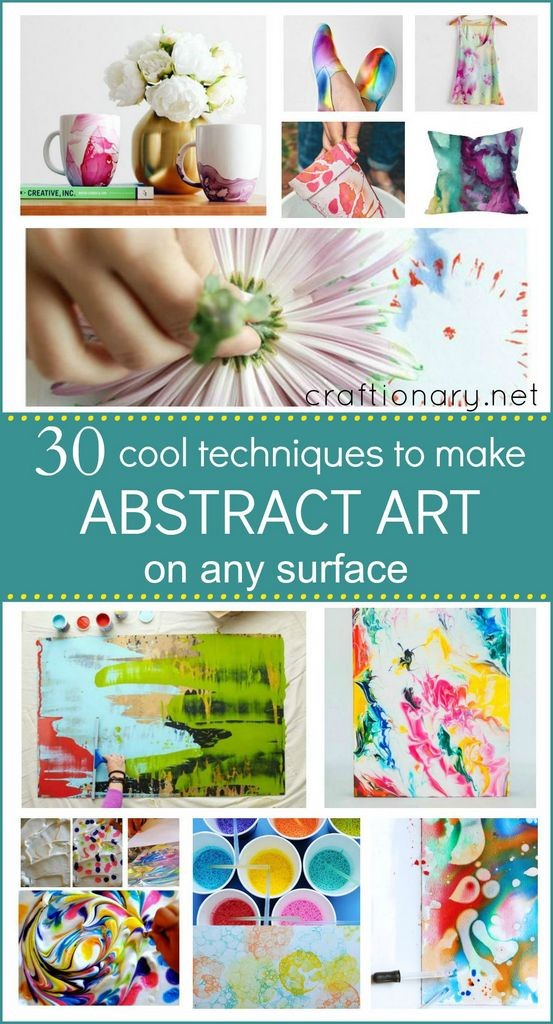 Wall Art Ideas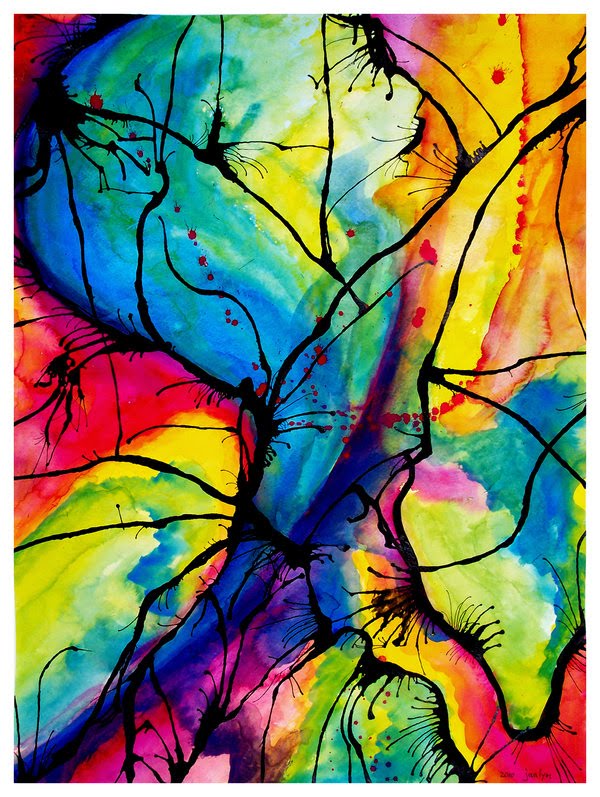 Paint free form watercolor background. Let it dry and then blow black ink to create spidery lines using straw and running black paint.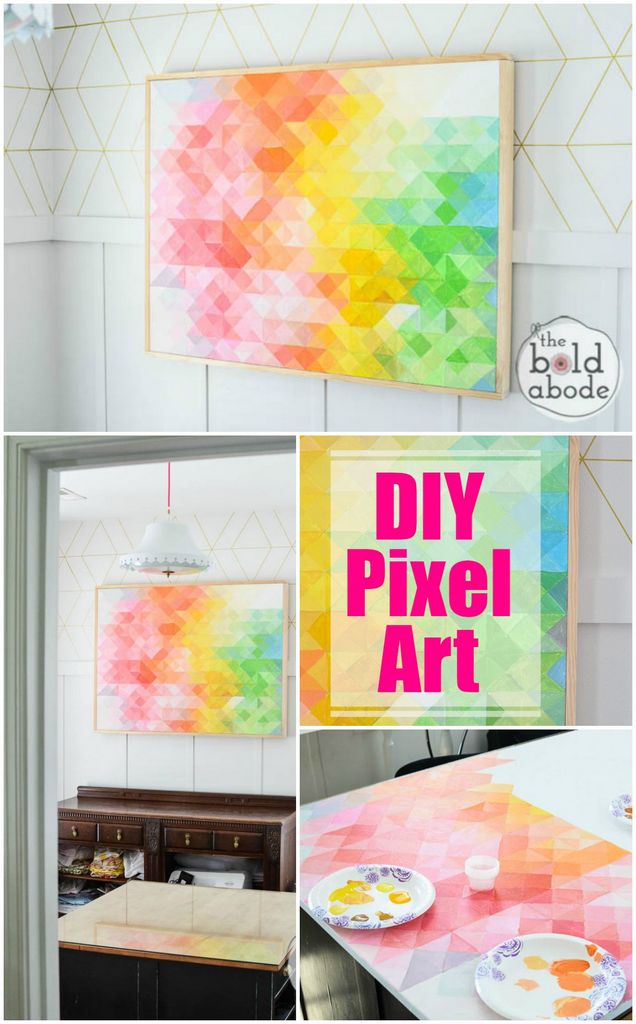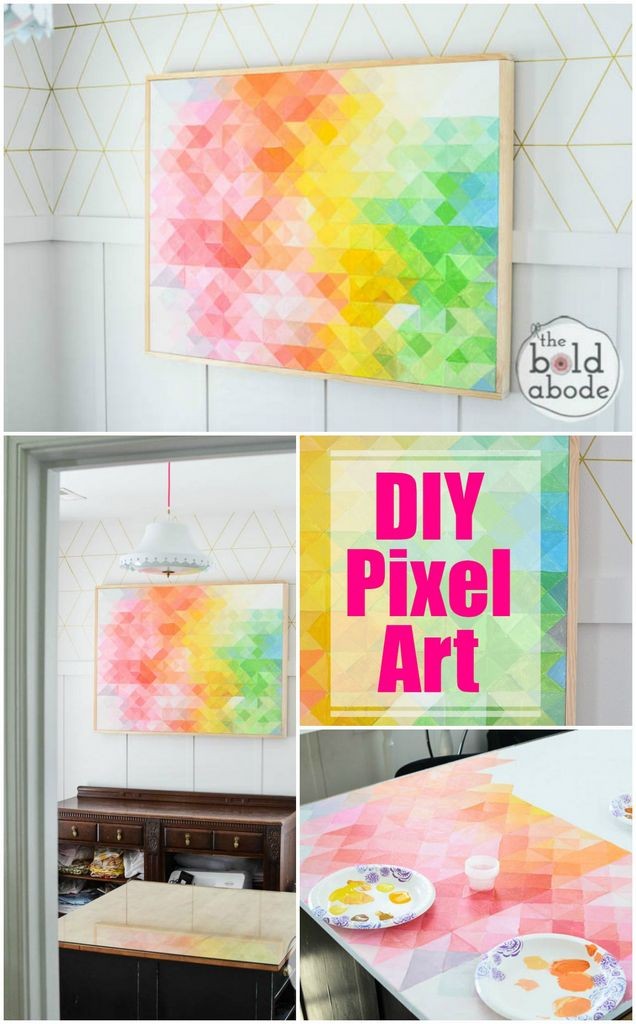 DIY Pixel wall art created by tracing a grid on the canvas.
And carefully painting each shade in each triangle following the sample pixel image.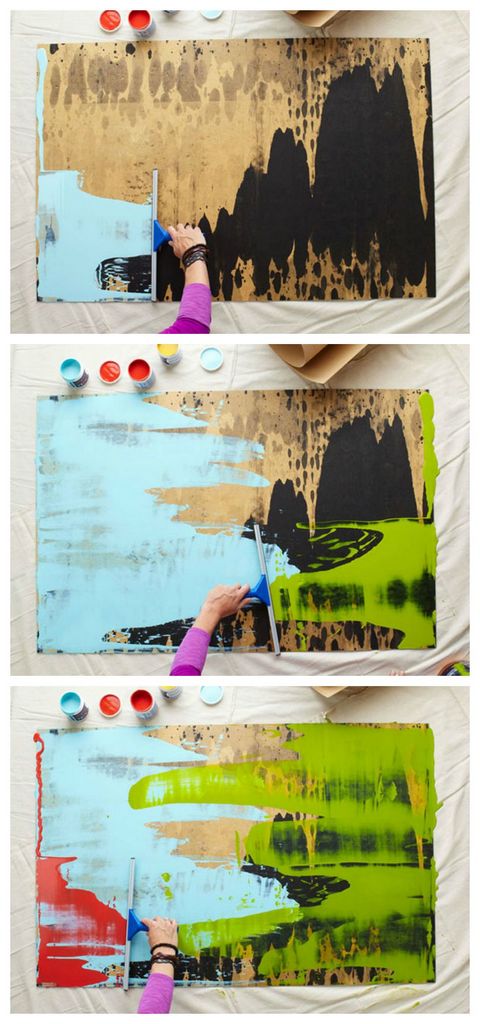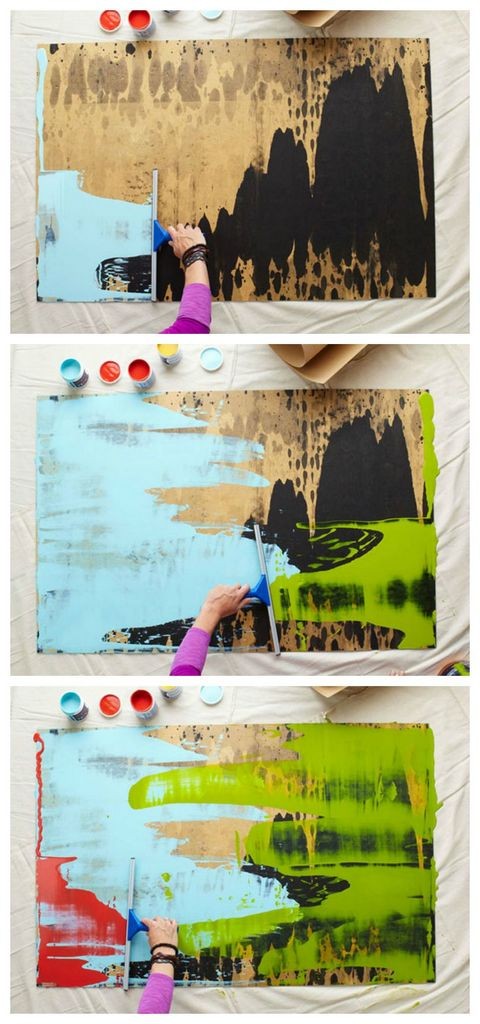 DIY squeegee abstract art
Pour a line of paint on the edge of the plywood. Drag the paint two-third of the way across the surface with squeegee. Let it dry.
The paint will skip at places creating the abstract look of the finished artwork. Repeat the same technique with more colors, till desired look is achieved.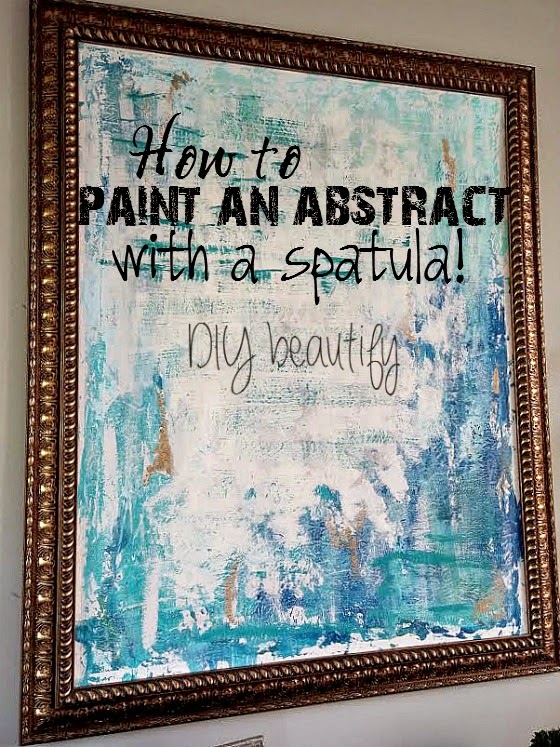 How to paint a stunning piece with spatula?

An interesting projects to reuse an old large frame with style. Paint random designs on the large frame. Use painter's tape to make a geometric pattern.
Spray the entire piece. Now carefully remove each tape strip to reveal the beautiful artwork.
Abstract ideas using other mediums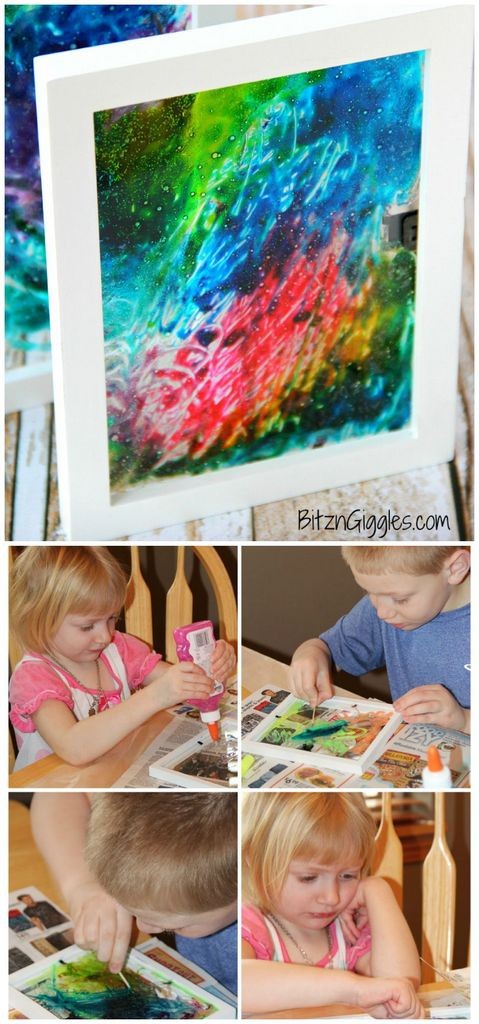 Use Elmer's glue, food colors and toothpick to create stained glass art with kids.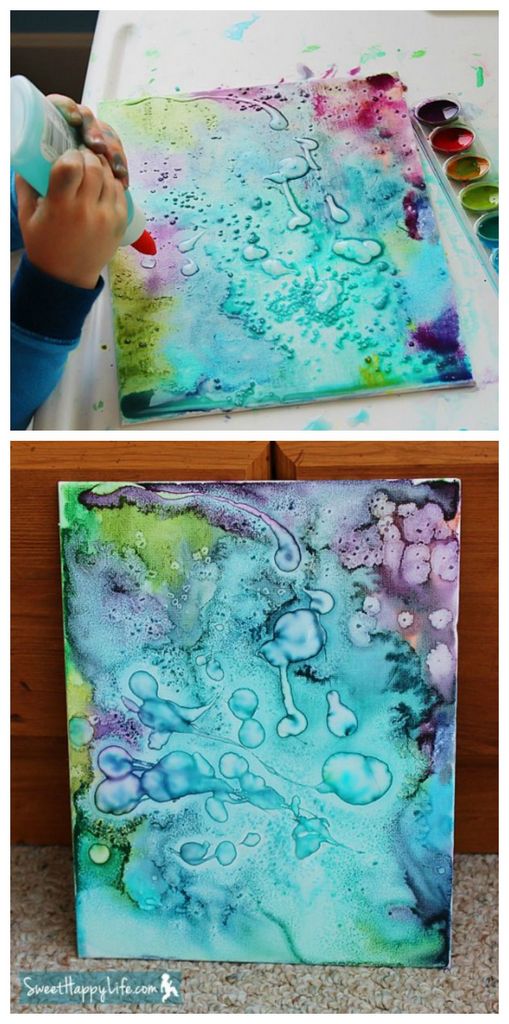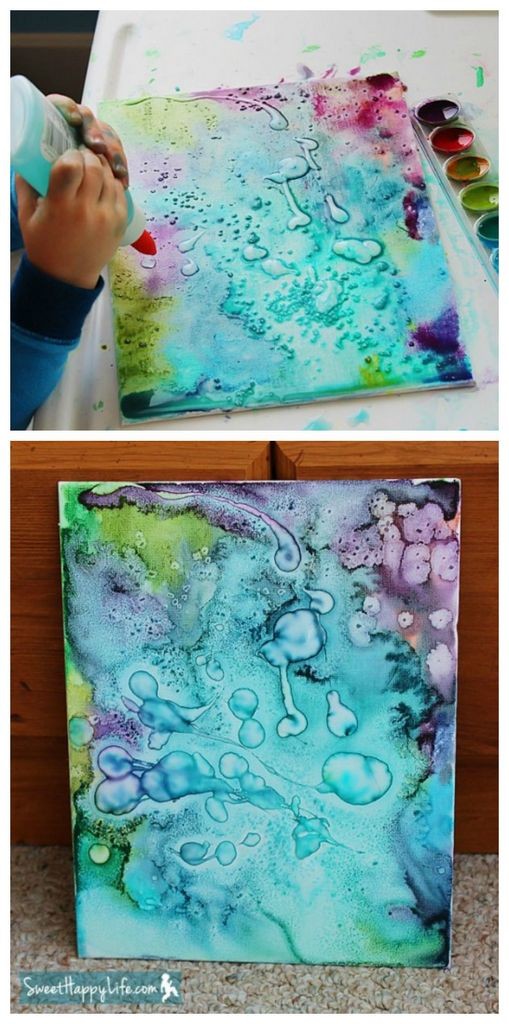 A super fun kids project made by pouring salt and Elmer's glue on the canvas while the paint's still wet.
The reaction forms fun patterns as you can see.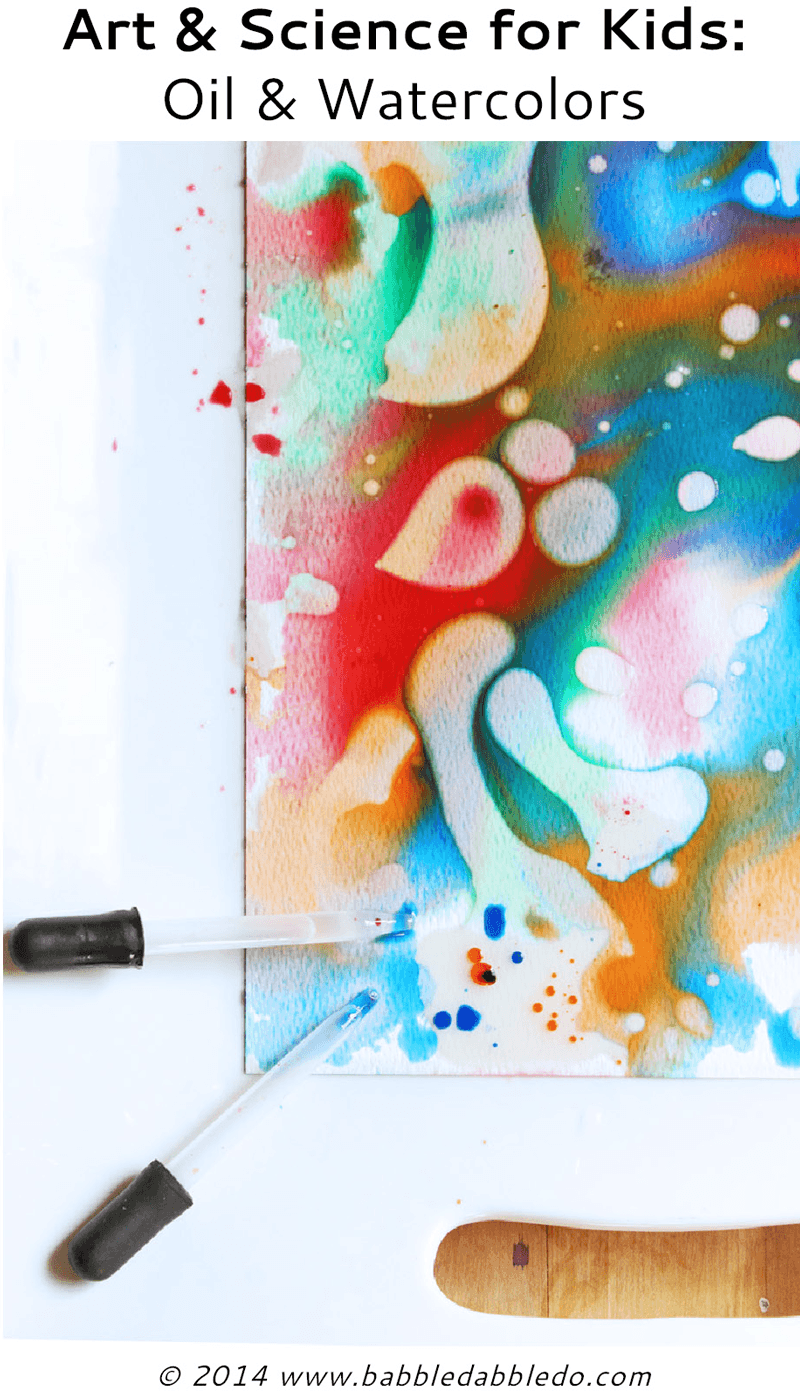 Watercolor oil art project for kids
A combination of oil and watercolors also produce breathtaking art and teach kids about solvency and science.

DIY punch wall art created with kids artwork.

The DIY dot art is also a great project to try for a no fail interesting pattern art.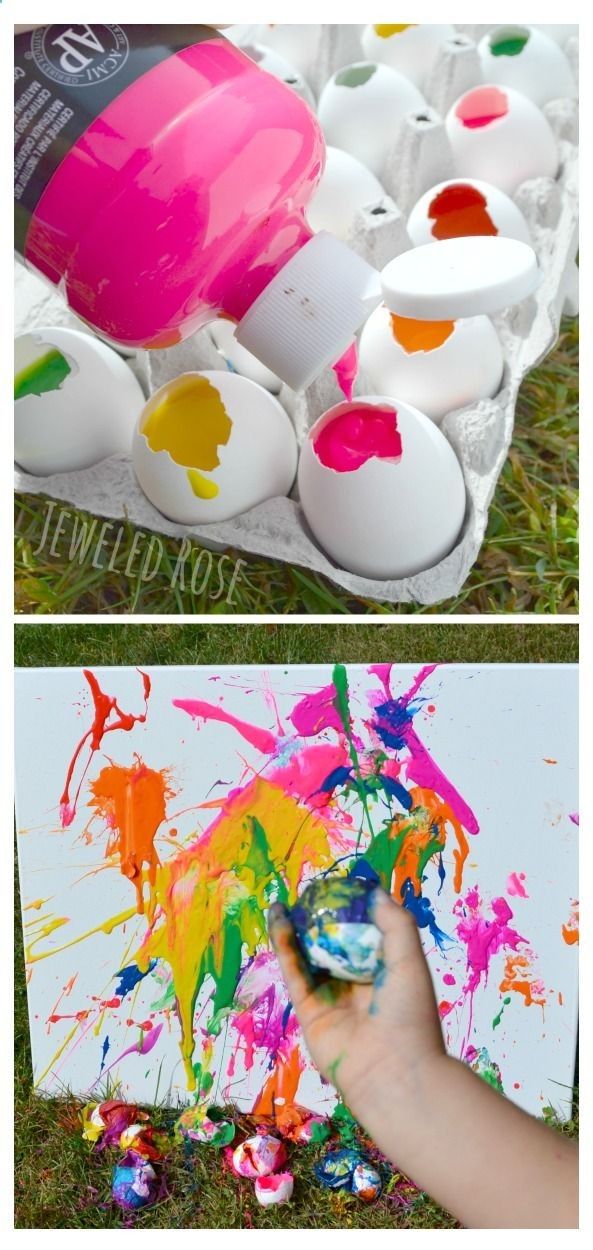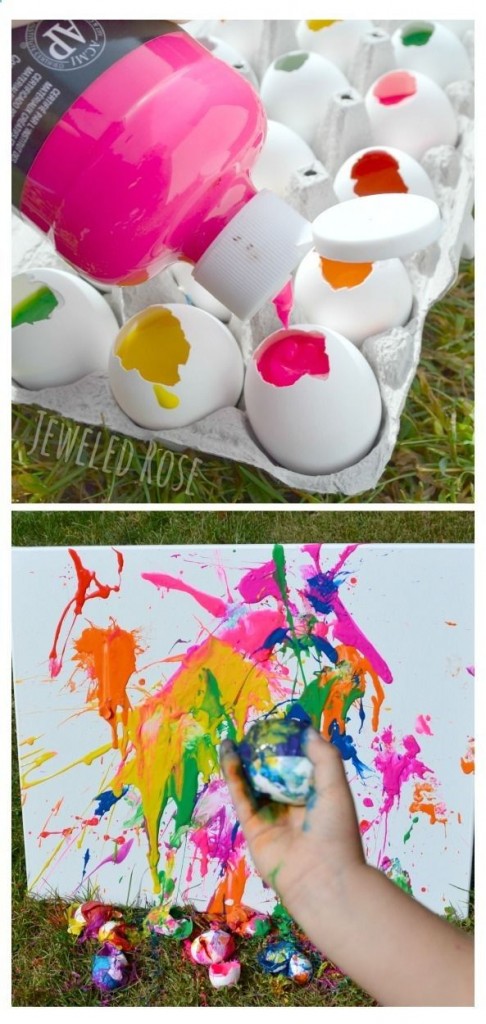 A super fun toss on canvas egg art is the result of throwing paint filled eggs onto the canvas.
This is also a great project for parties.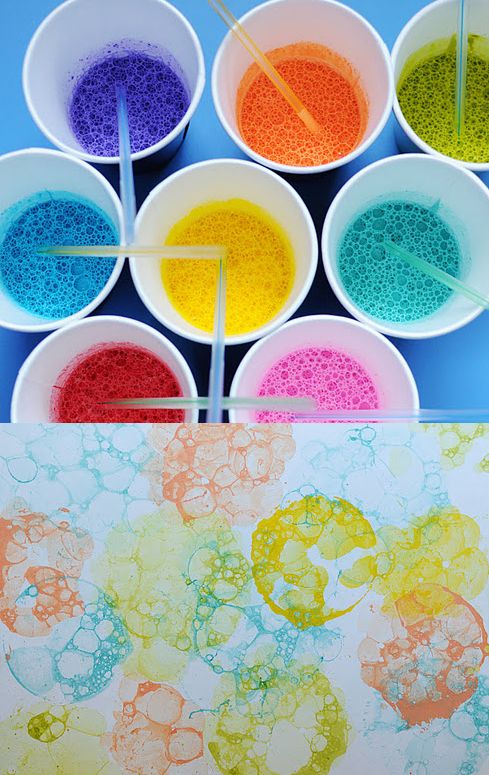 Make a bubbles abstract art by blowing bubbles in a cup filled with paint, water and liquid soap.
Place your paper on the bubbles and pop them by pressing the paper on it. Repeat to form circular abstract patterns like above.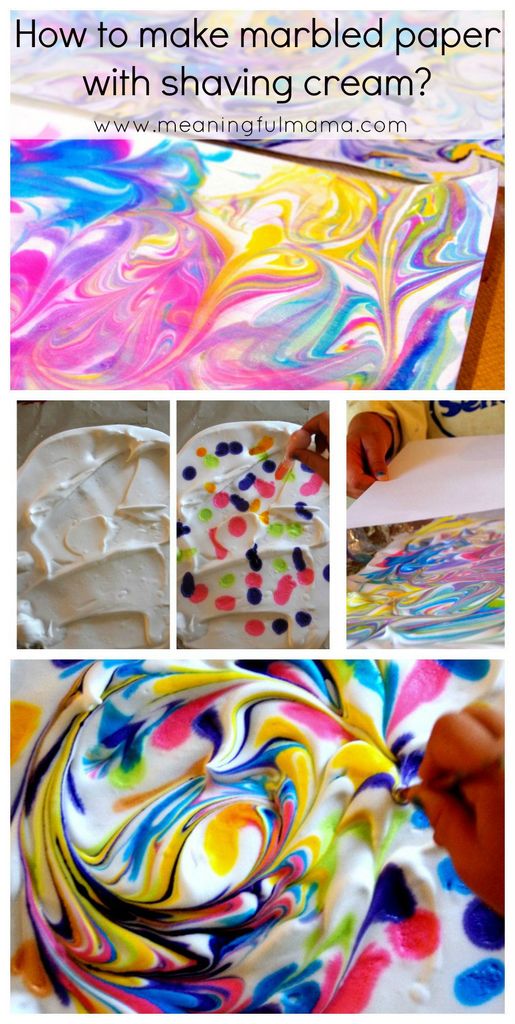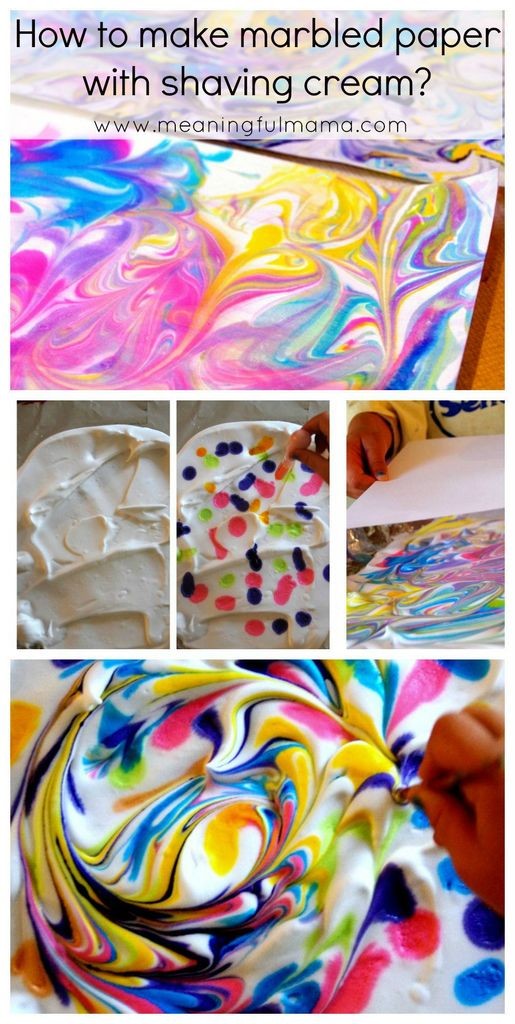 How to make marble paper with shaving cream?
Pour food color drops into shaving cream in a tray. Use a toothpick to make swirls.
Place your paper on it, remove excess shaving cream and let it dry. Your art is complete.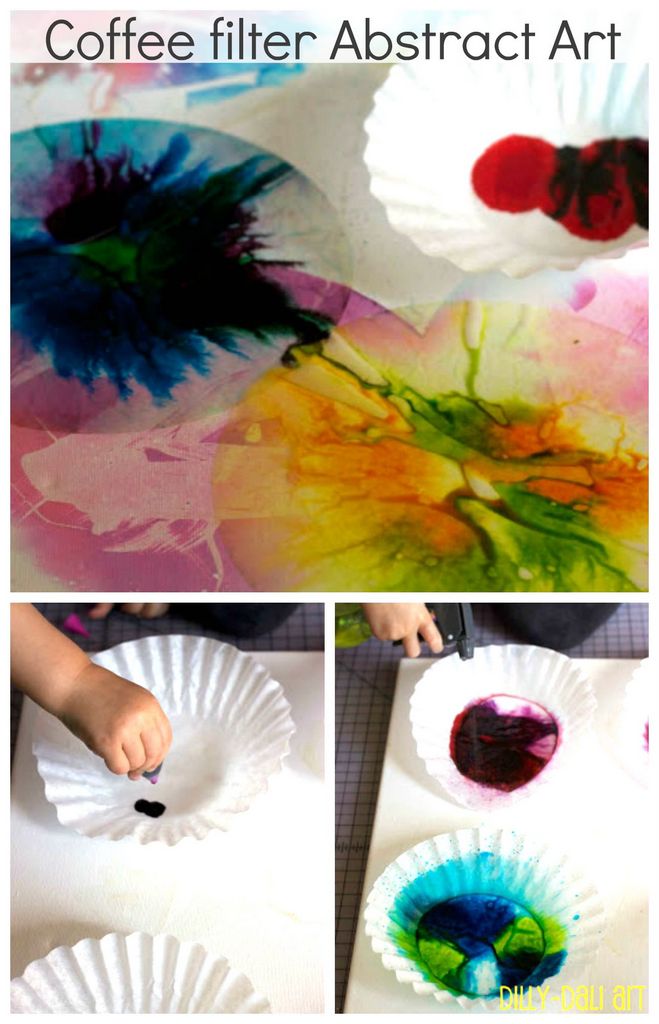 Coffee filter abstract art. Find 40 best coffee filter crafts.
Put coffee filters on your canvas and drop food color on it. Spray some water on the coffee filters.
The paint will start to leak out of it and form patterns.
Abstract Art using tie-dye techniques

Tie dye abstract art on fabric using Rit powdered dye colors and ice.
Ice dyeing or snow dyeing technique

Ice or snow dyeing technique is great for unique dyed garments.
And also one of a kind ice dyed fabric for quilting projects.
Simply put the fabric covered with ice and pour some drops of dye as shown above. Let the ice melt and do it's magic. Your fabric will be dyed with amazing designs and patterns as a result.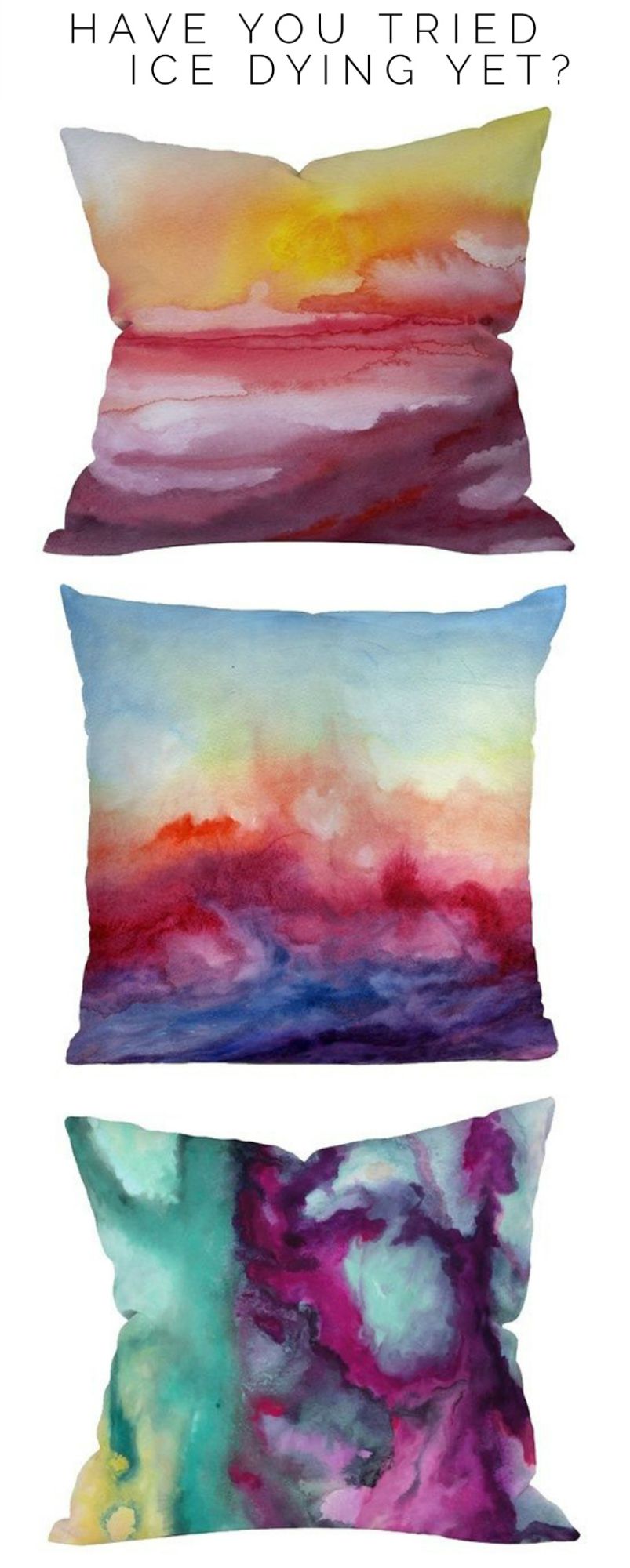 How to ice dye fabric for making abstract art projects?
This link is good for those who like video tutorials.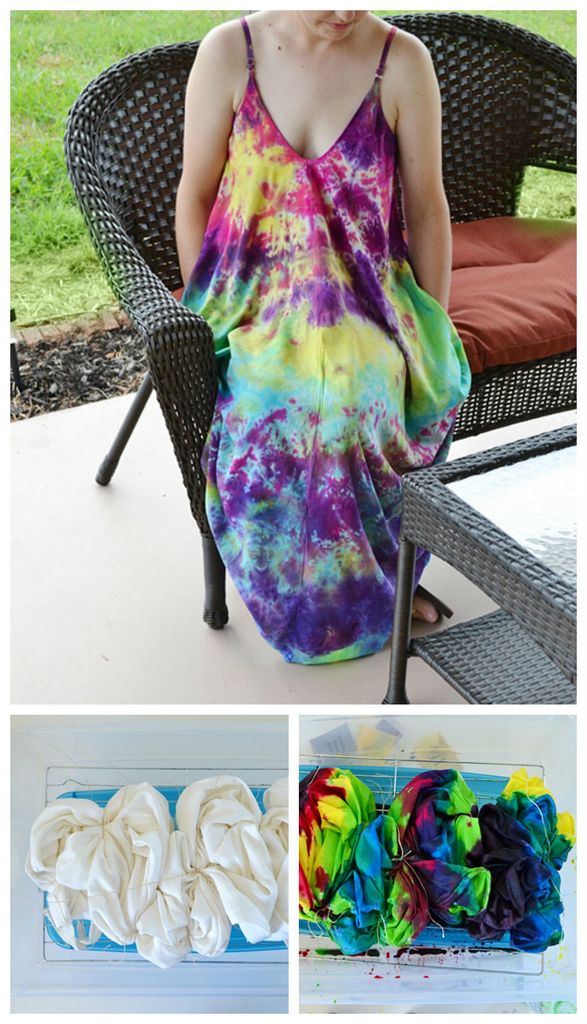 Another easy way to tie dye your fabric is by using thread and spraying dye on the fabric in a tray.
The results are amazing.

10 Superb tie dye techniques for making various tie dye designs on fabric.
Abstract Watercolor Project


How to watercolor on fabric? A tutorial to make permanent and washable watercolor art on fabric.
Use the fabric to make pillows, dresses, t-shirt, jeans, hats and so much more…
Abstract Marble Effect Ideas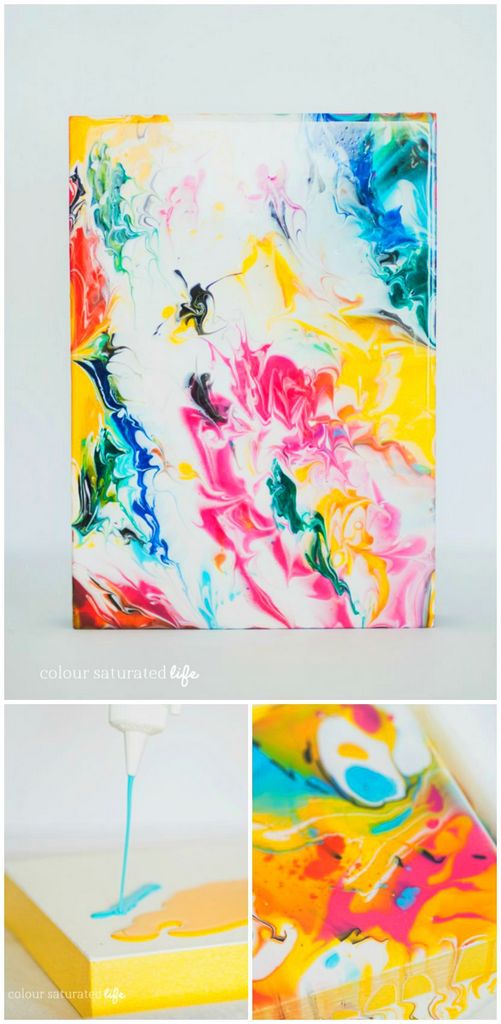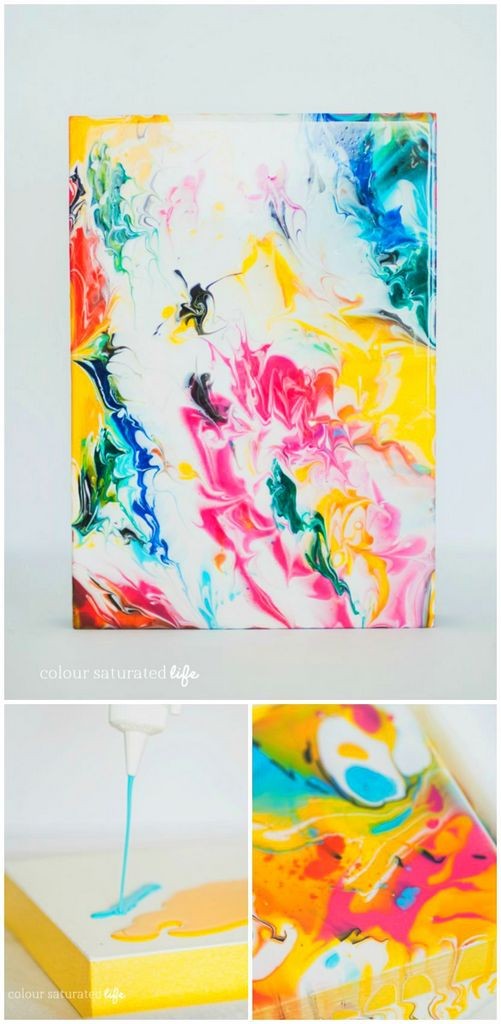 DIY canvas marbled artwork using dripping paint technique.
Mix acrylic paint with liquitex pouring medium and use plastic bottles to pour the mixture on the canvas.

DIY marble paper artwork made by swirls in food coloring (or liquid watercolors) and milk mixture in a tray.
Abstract Art DIY Projects
Abstract art using rubbing alcohol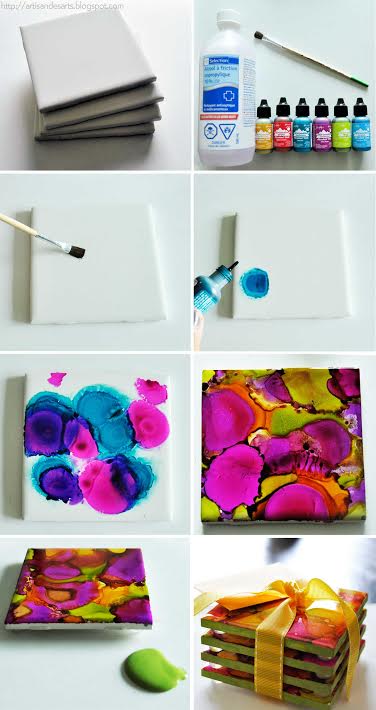 DIY coasters from tiles are a result of alcohol ink and rubbing alcohol reaction.
I wonder if that can be achieved by using glass paints and rubbing alcohol!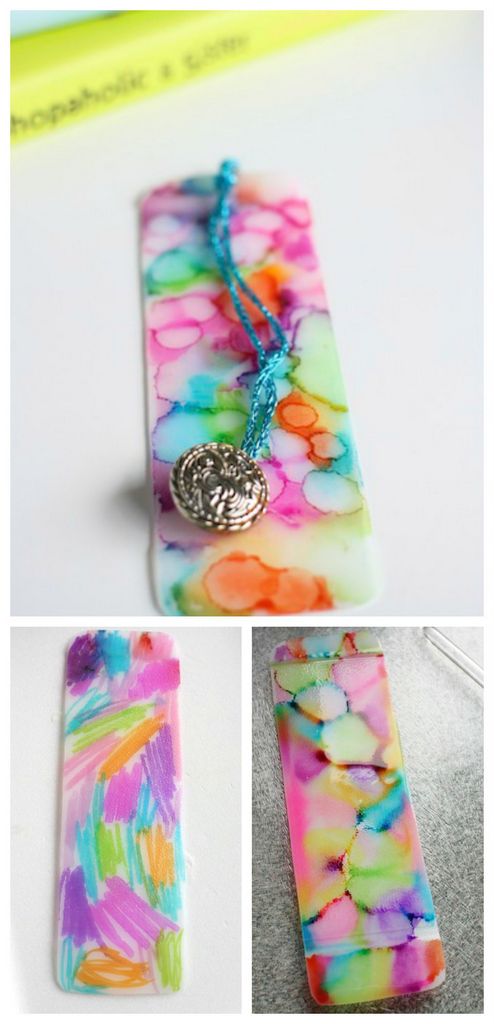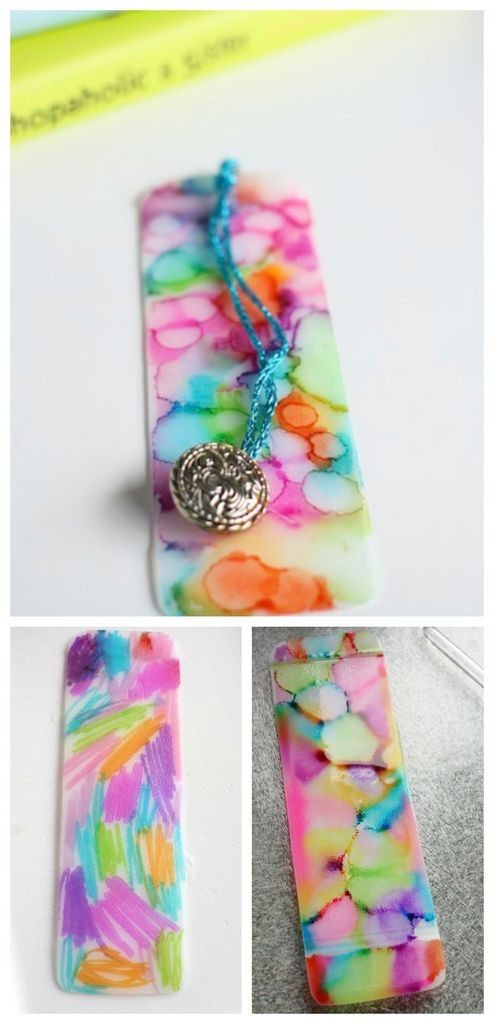 Fun abstract designs can also be achieved by adding drops of rubbing alcohol on sharpie art.
The bookmark is made by cutting out a plastic container strip.
Abstract nail polish art

An easy technique that can be used to produce cool artistic designs on non fabric projects like pots, vases, trays and more…
How to marble dip with nail polish?
Dip a toothpick or wooden skewer stick in nail polish and spread it in a tub of water. Make swirls to finalize the design and dip the mug. Heat the mug in the oven to strengthen the bond.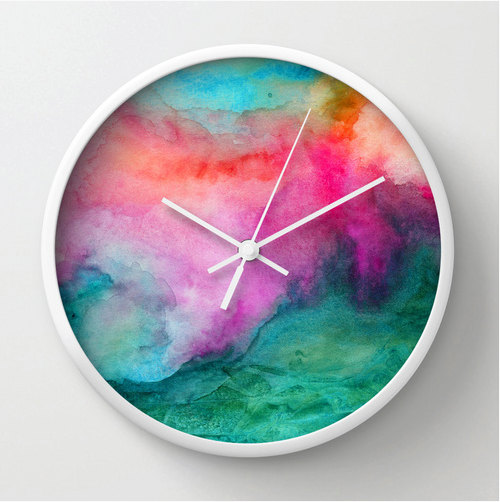 Make an abstract clock by inserting an art paper in it's background.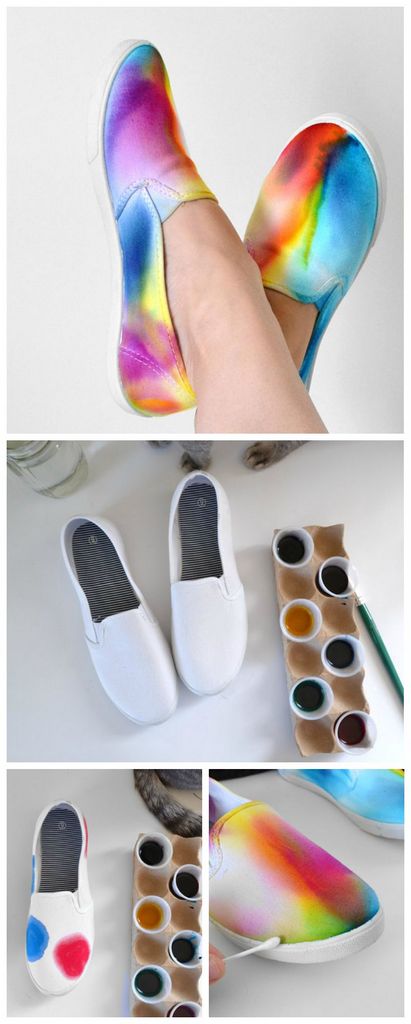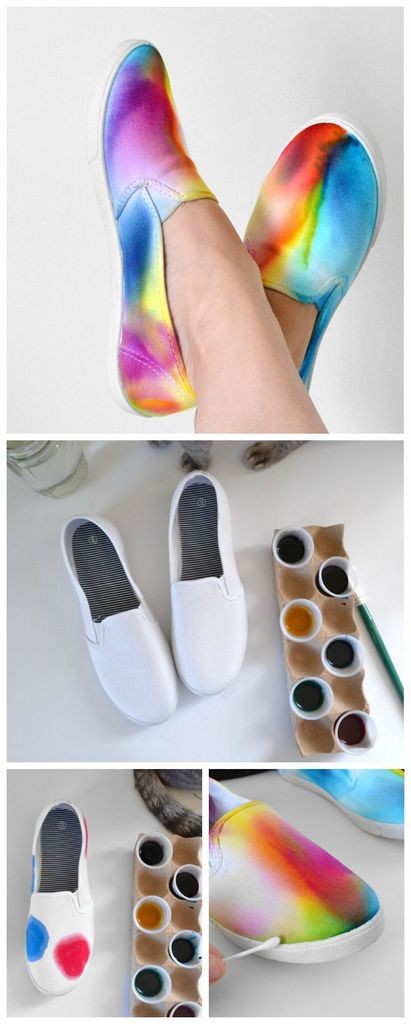 DIY abstract rainbow shoes using liquid dye.
Make floral abstract art by using flower heads as stamps.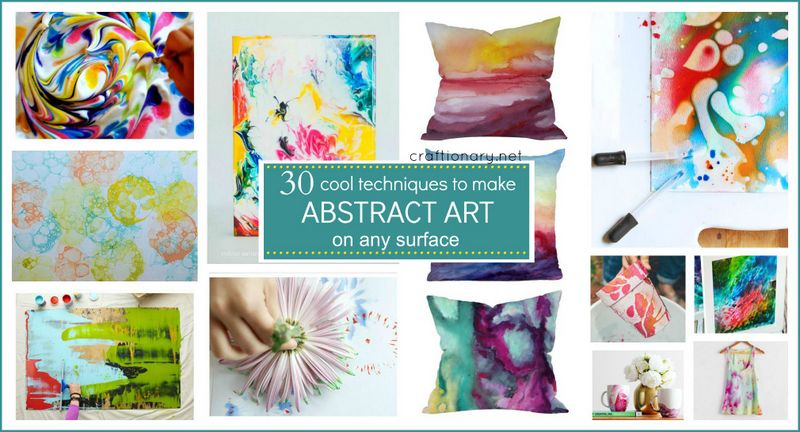 All these projects are so artistic that they make me want to try them all. What about you?
Which one are you going to try first to make your own abstract art project?
You May Also Like: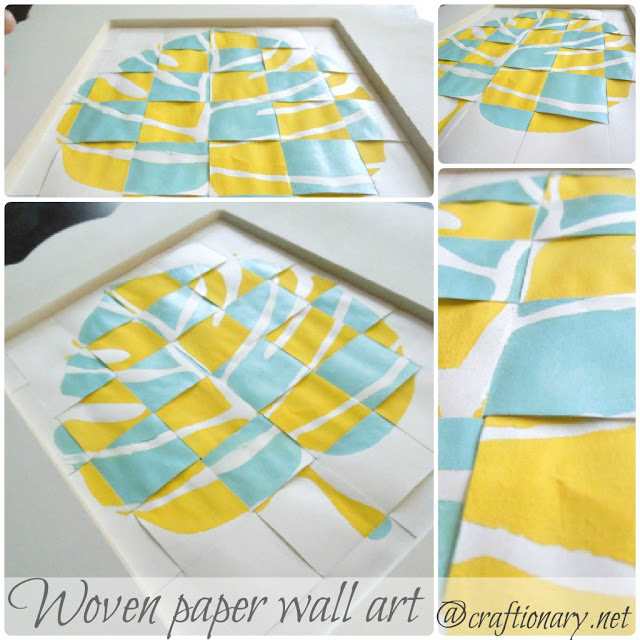 Woven Paper Abstract Wall Art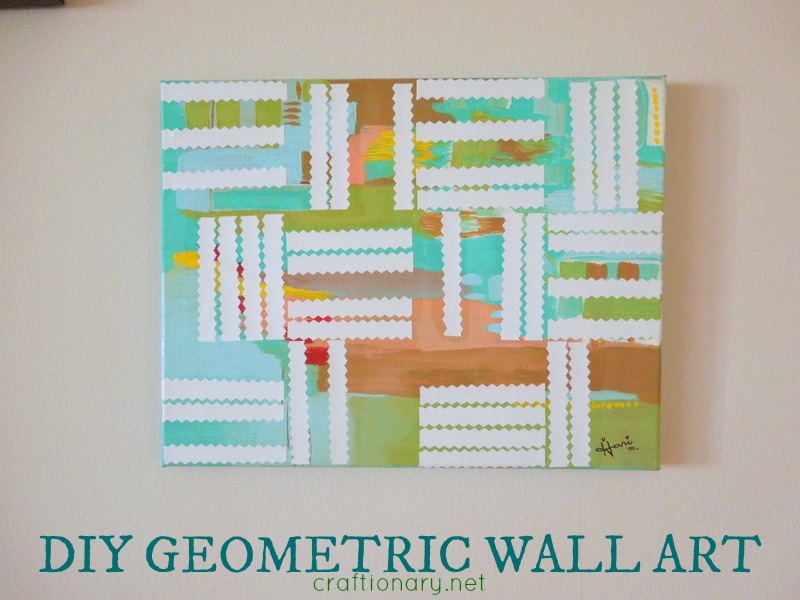 DIY geometric abstract wall art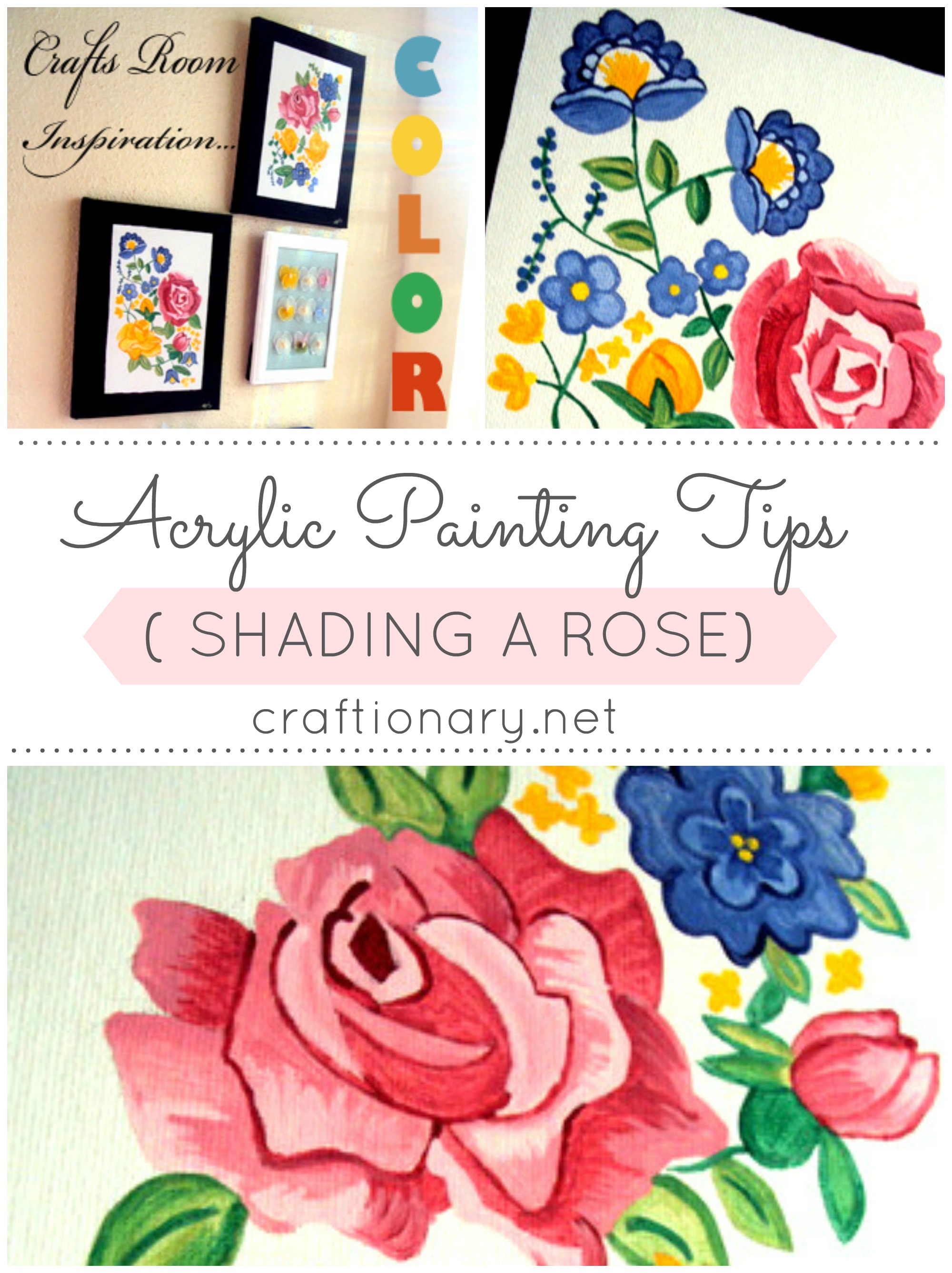 Acrylic painting tips for beginners
Are you on pinterest?
Updated regularly whenever I find unique ideas.