This post may contain affiliate links. Please see our full Disclosure Policy for details.
Today I am sharing best gift ideas. Make gifts for your loved ones with custom touch! I have collected some useful and beautiful ideas to DIY gifts. These are great for Birthdays, parties, anniversaries or any occasion.
You will find tons of ideas and inspirations to make gifts. Handmade gifts for men and women. Surprise HIM or HER with a special gift. A few of these can even make the kids jump with excitement.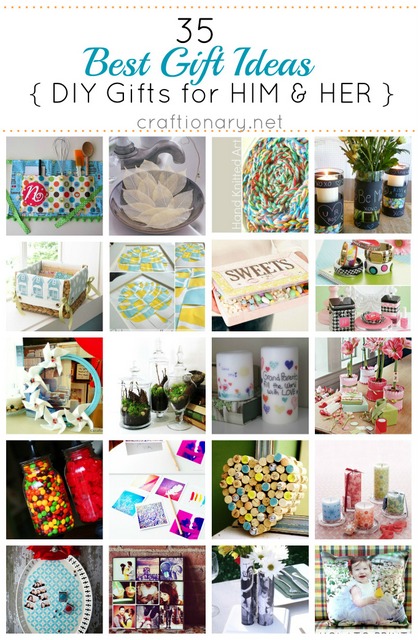 Best Gift Ideas
1. Handmade soaps
Soaps make great gifts with scents and ingredients of a variety they can become an instant special. You can make these one time use leaf Handmade soaps or check out these options to make soaps. You will also find creative ideas to turn store bought soaps into gift items with essential oil and botanicals.
2. DIY Vase or jar
There are a variety of ways to DIY vases and turn common vases into unique gifts like this Chalkboard paint vase with personalized message written with chalk pens.
3. Handmade jewelry and jewelry boxes
Handmade jewelry might not be my thing but buy jewelry and pack in beautiful boxes and tins using Duct tape jewelry gift box idea. You can turn chocolate and cookie tins or dollar store boxes into gift wrap by just taping it.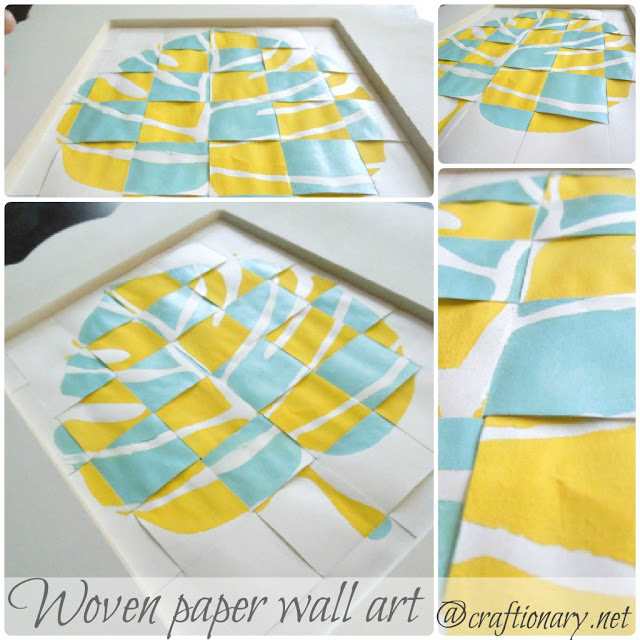 4. Make wall art
Wall art or painted canvas is always a welcoming addition to a home. Use this technique to make a woven pattern of heart or anything you like using a stencil and paper. This 3D wall art tutorial shows you how to make this fun wall art.
5. Kitchen items
I like to be useful when I chose a gift for anyone. You can never be wrong with kitchen accessories. Kitchen stuff plus has such adorable items that you can present as gifts. However, for handmade this pocket apron is such a fun gift for little chefs in the making.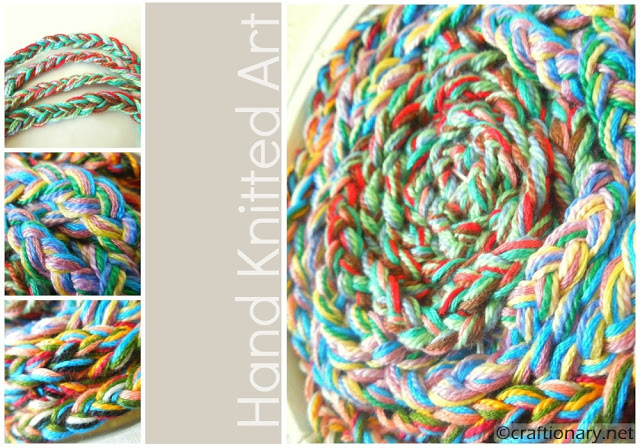 6. Knitted embroidery hoop
This is a embroidery hoop with loops of braided thread/ floss. Check out Finger knitted embroidery hoop gift to present a knitting or embroidery hobbiest with supplies in a creative way.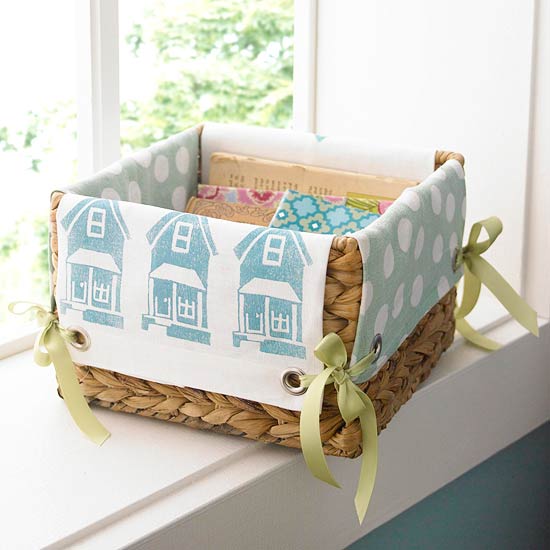 7. Gift baskets
The good old gift basket is the ultimate best gift idea of all times. You can pack one with almost anything and everything. To make an ordinary basket gift-worthy, drape two tea towels over the edges. Add grommet to the sides and then tie them. The towels serve as basket lining. You can add a few things you know the gift receiver would love. Wrap it and viola! Here are some things you can add to the Gift Basket.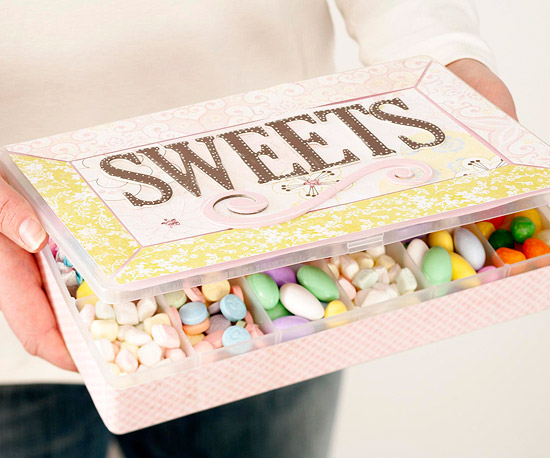 8. Candies and chocolates
Customize a tray/ box like ice cubes tray or dollar store craft tray with decorative paper. Add different candies in it to make it presentable. You can add assorted tea or nuts to it as well.
9. Handmade candles
The most loved and warm gift of all. Buy and customize candles with these Decorative candle ideas.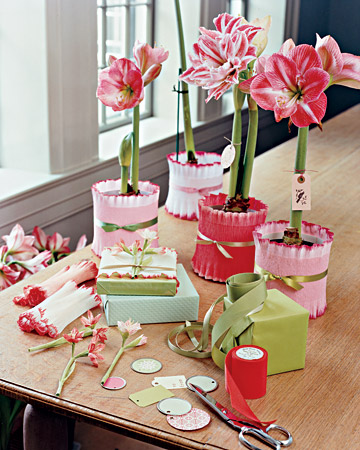 10. Plants a gift of life
There's nothing I look forward to receiving more than a plant. Plants make a wonderful house warming gift. However, flowers make even more prettier gift especially if they are not a bouquet and potted in soil like hydrangea in my opinion. Here's a cute Potted flowers crepe paper gift wrap.
11. Handmade flowers
If I were to receive a bouquet of flowers I would be happier with artificial and faux ones. I know they are not a temporary addition and I will not see them dry and wilt. Make handmade flowers that are not so common like these cute net flowers. If you received a bouquet of fresh flowers check out how you can dry flowers and arrange them at home.
12. Handbags and purses
Find 40 plus Handmade Handbag tutorial to make one or buy from a variety of stores. My personal favorite is Michael Kors.
13. Gift of heart
A cute gift would be customized letters like this Wine cork heart gift. Find more ways to make letters and symbols that make uncommon gifts.
14. Photo greeting cards
How about printing a memory with your recepient and make DIY custom instragram photo cards. You can also print a small album and gift as well.
15. Apothecary jar sets
Turn mason jars into these with candle holders. There are many ways to use these. As candy/ pasta holders in the kitchen. Decorative jars in the living room. Accessories holder in bedroom or bathroom. Find ideas to turn your jars into Decorative jars gift idea and fill them with any of the 25 different choices that speaks best with you.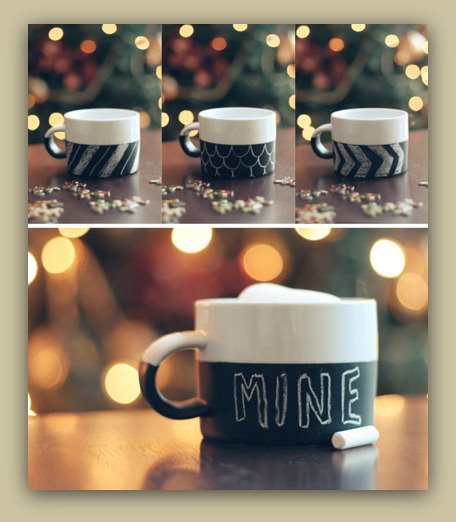 16. Coffe mug
A cute mug always brings a smile on face. It may readily become the morning coffee mug if it excites your receiver. Make DIY Chalkboard Paint Mug and write a personal message.
17. Canvas wall art
Print and decoupage Instagram photos on canvas wall art from your memorable trip to gift.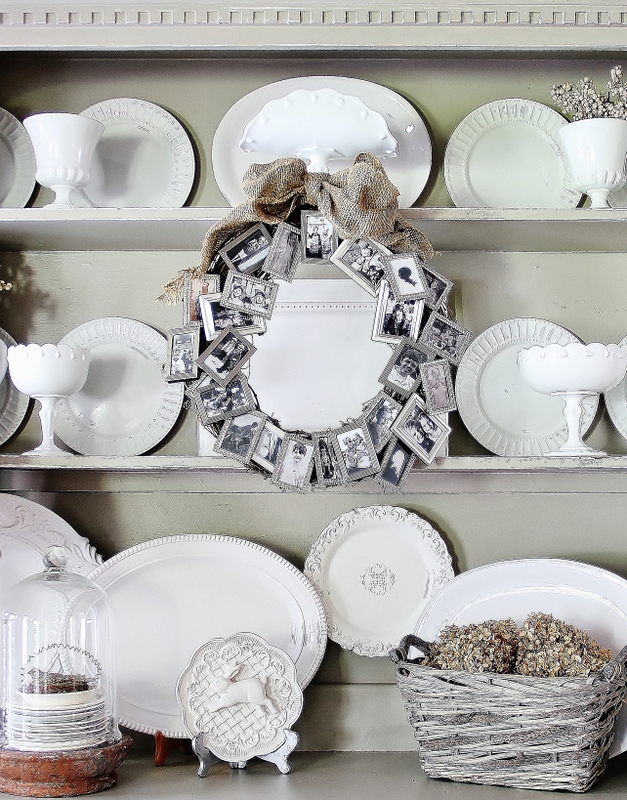 18. DIY Wreath
Make a wreath from scratch or add elements to a store bought wreath to make it one-of-a-kind like this Picture frame memory wreath for Christmas. You may also like 35 winter wreath ideas.
19. Picture pillow
This is your one stop to learn how you can print on fabric using a printer and an image on the computer and make Picture Pillow Gift. You can turn plain fabric into prints with this tutorial and make a variety of things if you enjoy sewing.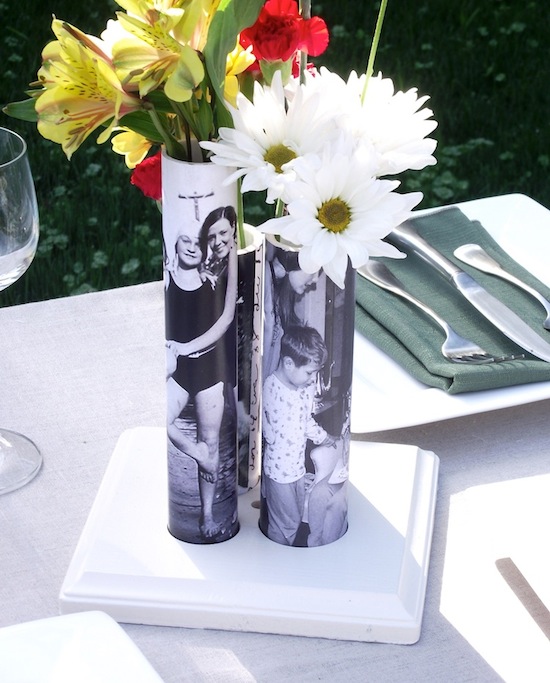 20. Photo planters
Decoupage photos or decorative paper to simple glass pots to make DIY Custom flower vases.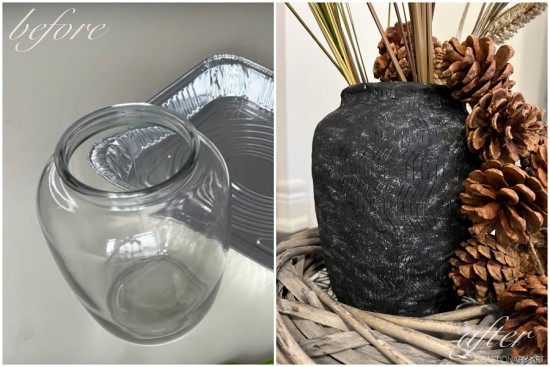 21. Clay pots
You might also want to make modern clay pot from a simple dollar store glass jar with this video tutorial.
22. Wall hanging
Felt pinwheels wreath gift or a macrame wall hanging make good trendy gifts.
23. Travel pillow
For someone who loves to travel and read Reading pillow gift is perfect. It has a cute holding loop and a sleeve to secure the book as well.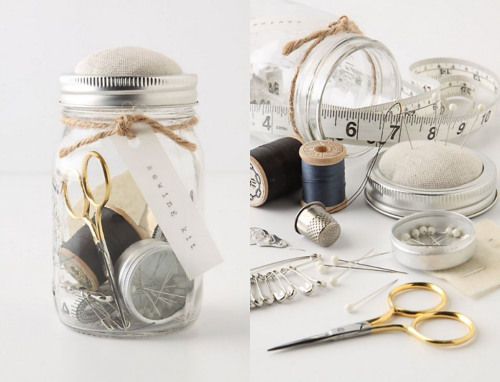 24. Gifts in a jar
Gift useful items together in a jar like this sewing mason jar gift set with a pin pillow on top. Find more things you can gift in a jar for kids.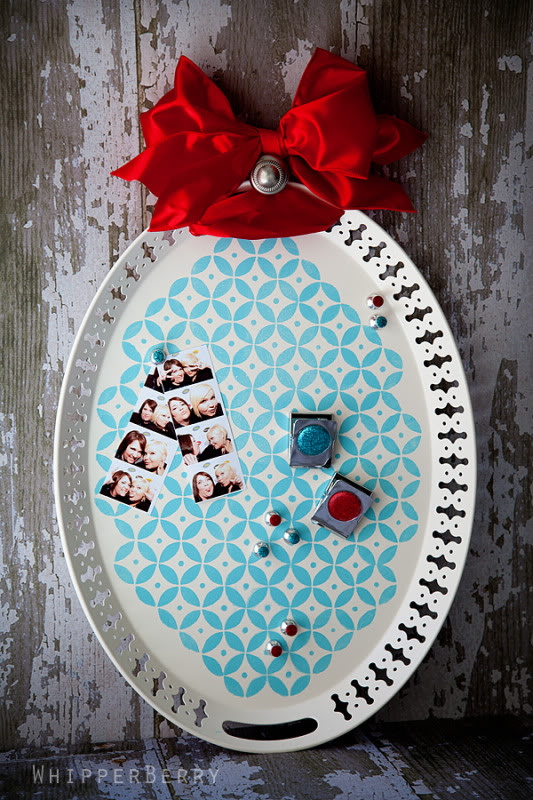 25. Magnetic board
A stenciled magnetic display gift for organizing or displaying items.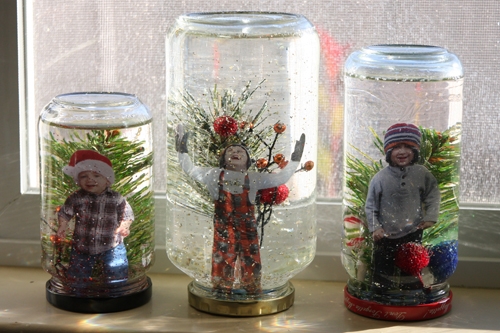 26. Snow globes
Have fun and make snow globe following the 15 ideas we have listed.
27. Spice racks
A useful home gift idea is spice storage rack.
28. Terrarium
Soil, moss, succulents and air plants make amazing terrariums for plant lovers! Terrarium apothecary jars make an extraordinary gift. You can also make a gift basket with items used to make one as gift.
29. DIY tray
A beautiful custom frame tray makes a great gift. Use it to leave special notes or add your memorable photos to make the tray base. A cute breakfast in bed idea with frame tray. Find more ideas to make trays.
30. Windchime
Make a beautiful wind chime or buy one from amazon.
31. Family photo blocks
Family Photo Blocks Gift Idea for Christmas. Make a blocks Christmas tree and add bows and photos.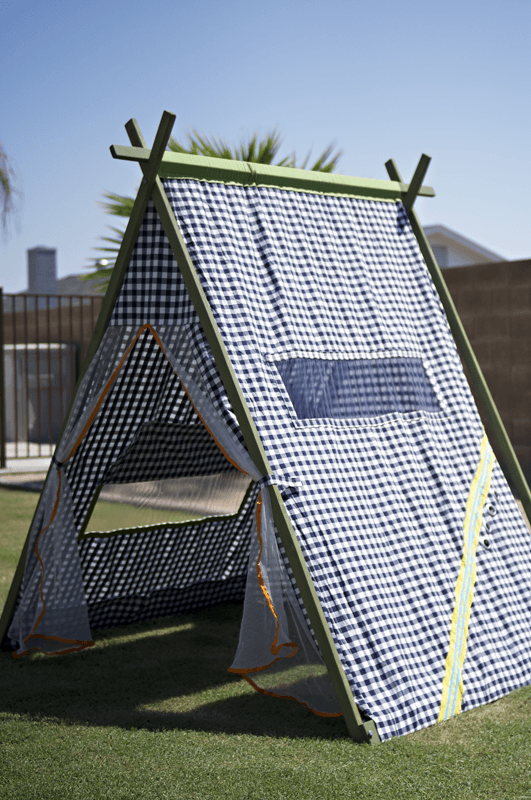 32. Outdoor Tent
A little out of the box gift idea is to Make a DIY Tent. This is fun for indoors and outdoors alike.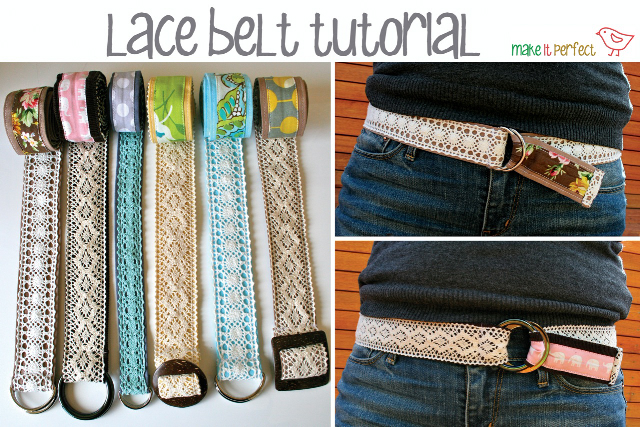 33. Lace belt
Make a fabric handmade Lace Belts with unique belt loops or rings from amazon.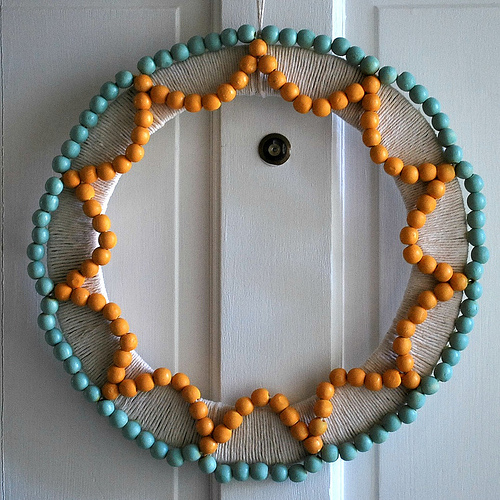 34. Bead art
Just like macrame, wooden beads are most loved in home accents especially Boho and Scandinavian neutral homes. Make a Beads Wreath Gift Idea.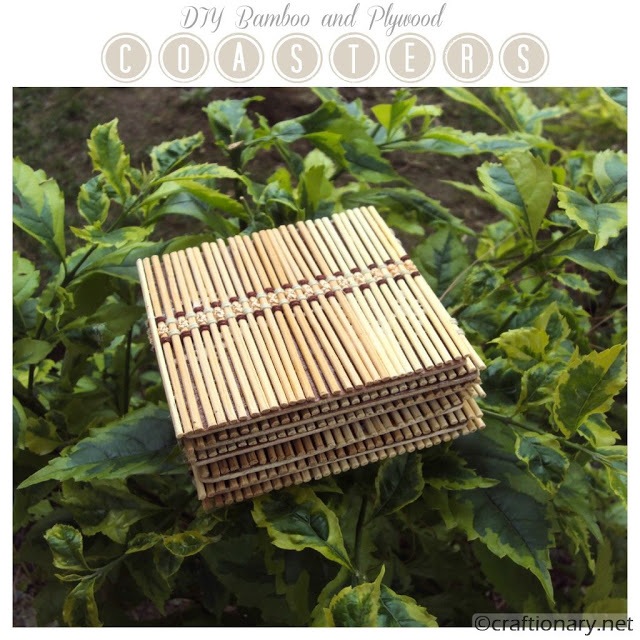 35. Coasters
Make Bamboo coasters from a placemat in just 5 minutes with this tutorial.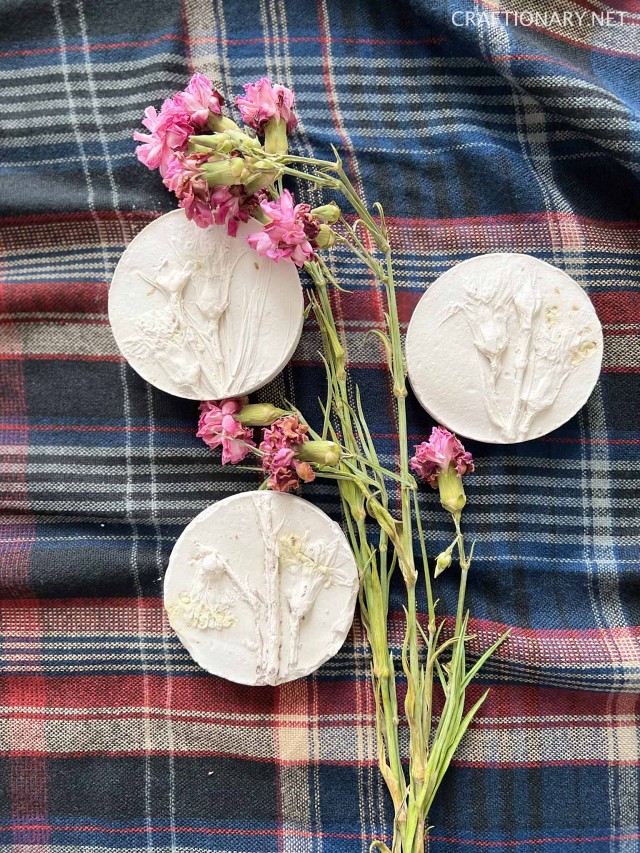 36. Bas Relief ornaments
Make ornaments or botanical art with this easy tutorial that requires pouring solution into a mold with dried flowers only. So simple yet stunning results!
 You will also like: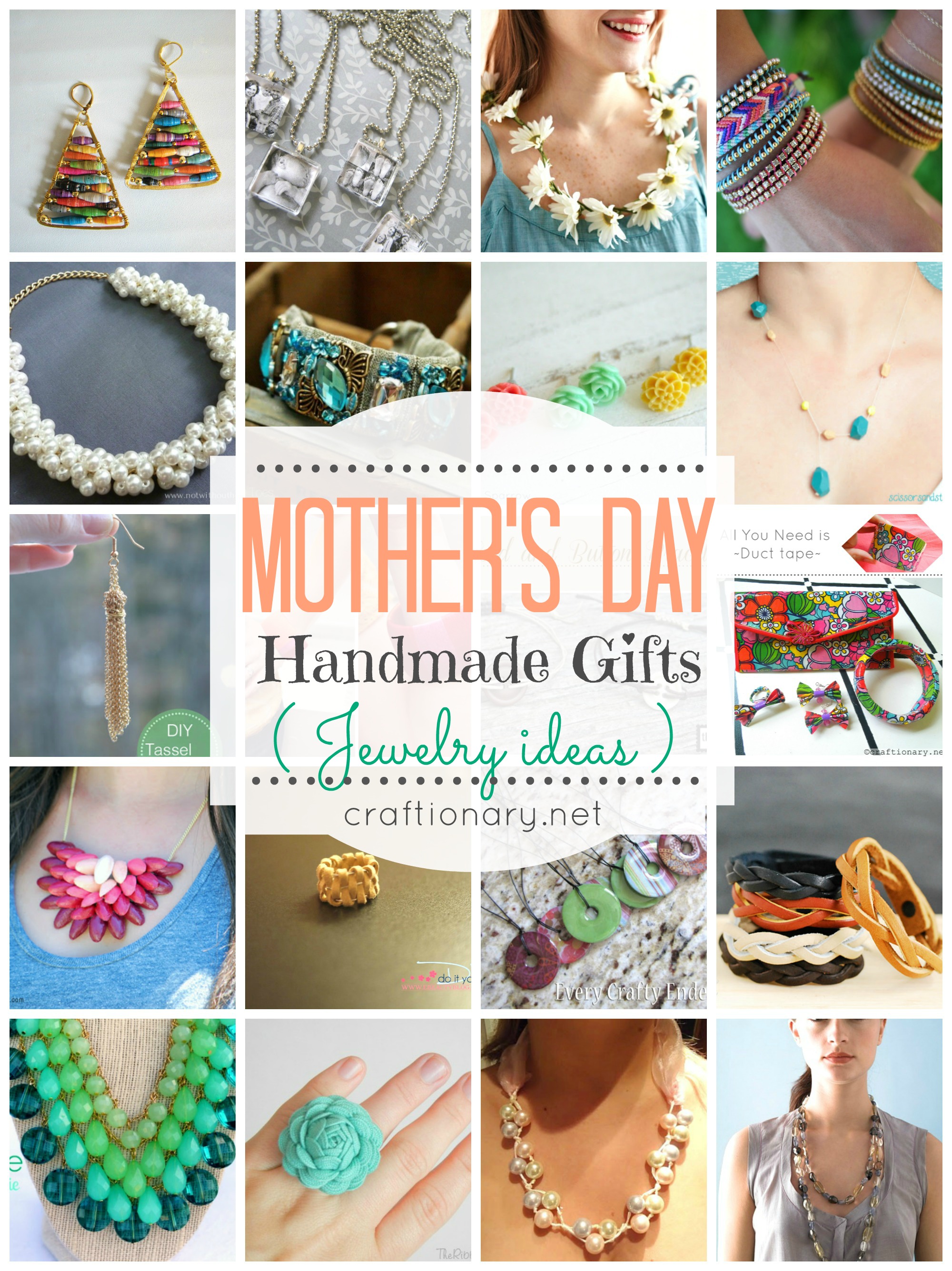 20 Handmade Jewelry Gift Ideas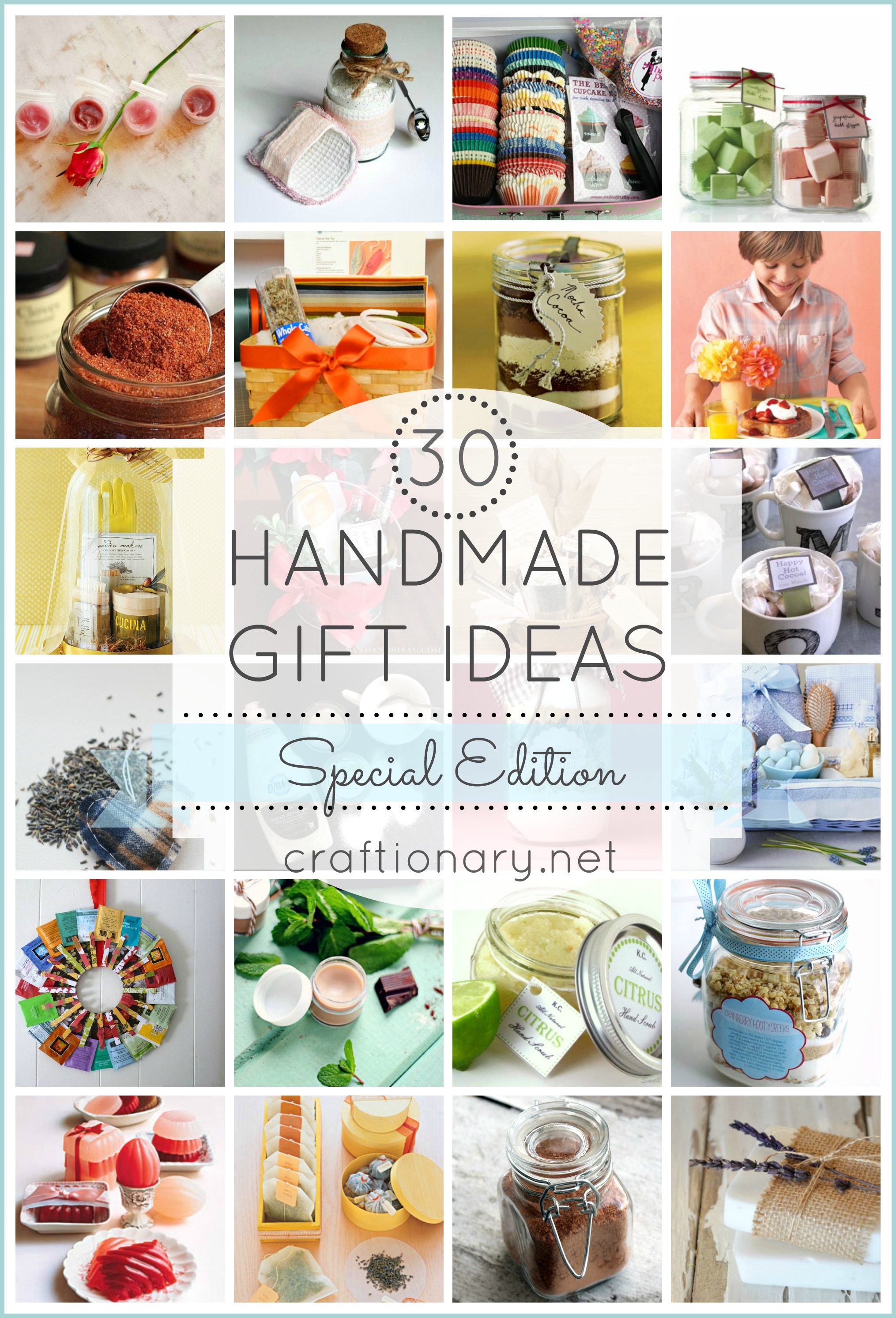 30 Special Handmade Gift Ideas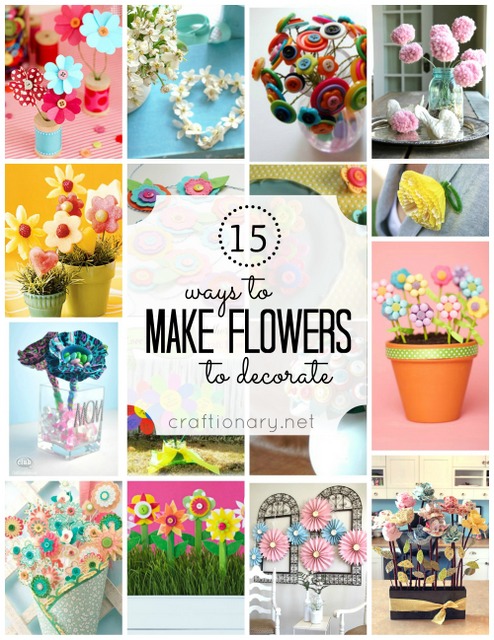 15 Decorative Flower Gift Ideas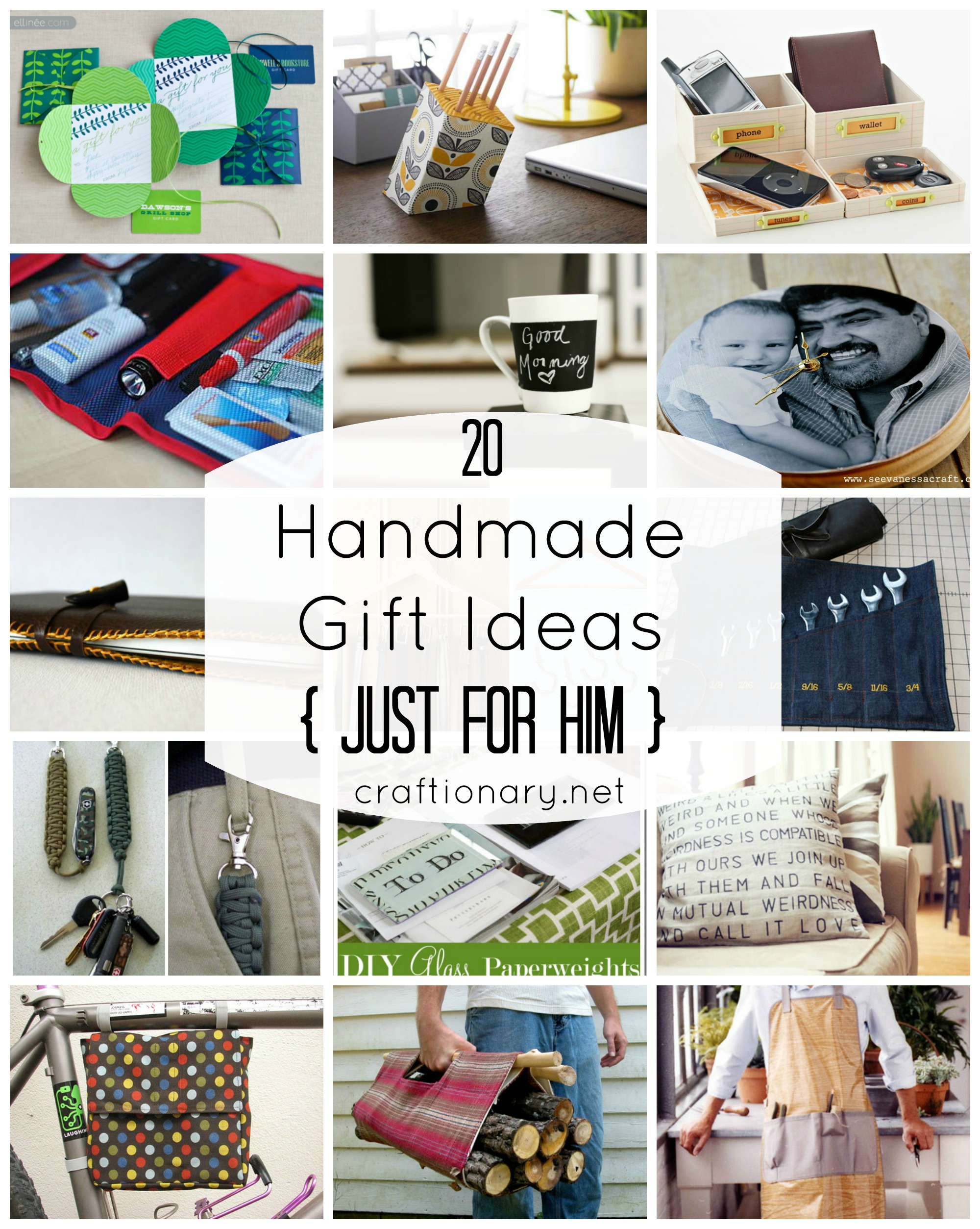 Handmade Gift Ideas Just for HIM
Looking for more great ideas to Recycle?