This post may contain affiliate links. Please see our full Disclosure Policy for details.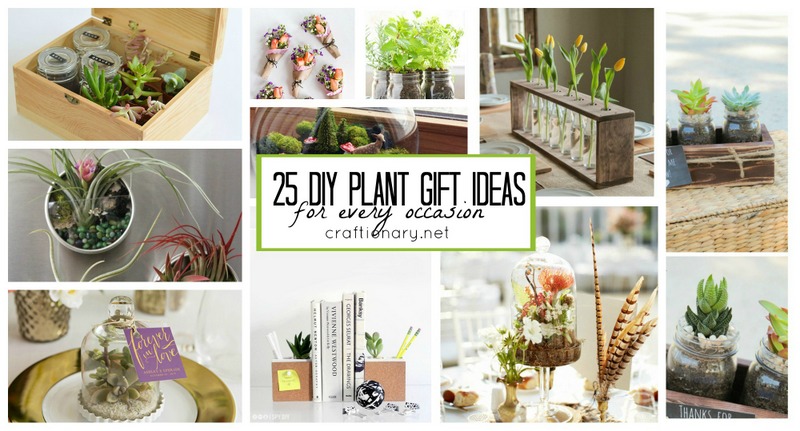 I am sharing with you the best DIY Plant Gift Ideas. By choosing the right plant and wrapping it up using these ideas your gift will look expensive and presentable. The choice of plant as low maintenance, beautiful, outdoor or indoor makes all the difference.
Today's plants include herbs (basil, parsley, dill, mint), succulents, water plants, air plants, moss, flowers in bouquets and so much more. I've tried to compile plant gifts for almost all the occasions that require the gift of life. These ideas are surely to lighten up plant people and green thumb individuals for their love of plant.
DIY Plant Gift Ideas that are aesthetically pleasing
Use these ideas to wrap a gift of life with plants and flowers that are perfect for birthday, anniversaries, mother's day, teacher's day, wedding favors (party favors) and more. You might also enjoy reading about display plants indoor diy projects.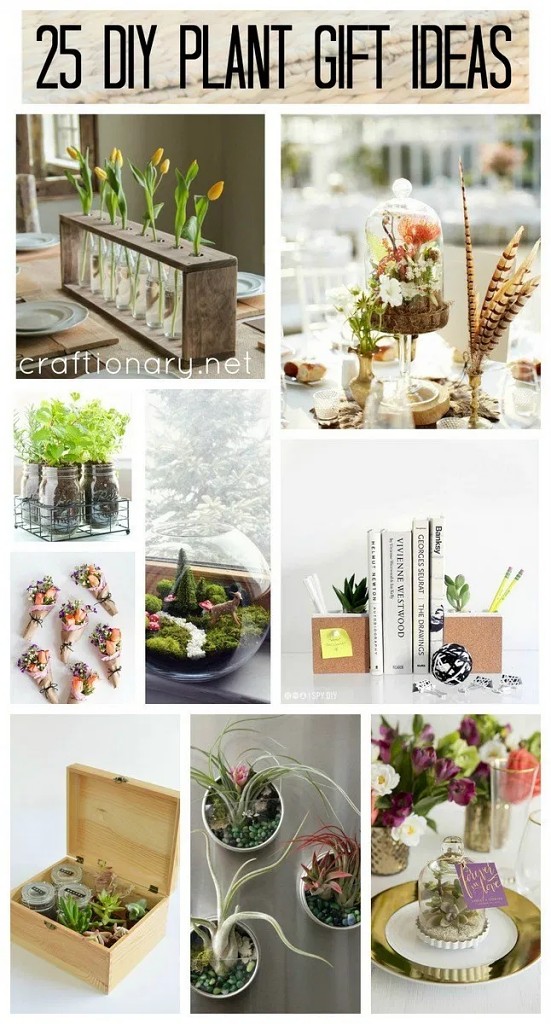 Before digging into the ideas let's get some useful information related to plant gifts.
Are plants good gift?
Plants are a classic gift. They make appropriate gift for many occasions. Gift them on birthdays, anniversary, graduation, or in moments such as in sympathy, to give thanks or show appreciation. Plants are a well received and appreciated gift. You should consider the size, and care of the plant when making your choice based on receiver.
Why are plants good gift?
Plants are a great gift. They are good for your health. Plants improve the air quality, reduce stress and improve mental health by calming and bringing peace. Giving a loved one the gift of plant really means that you are giving them a beautiful reminder of better health.
What are the best plants to gift?
My favorite plants are houseplants especially low maintenance indoor plants like rubber plant, sansevieria (snake plant), Ivy, ZZ plant, bonsai and spider plant. The best thing about these plants is they are hard to kill. However, the top plants to gift to your loved ones include:
Orchids
Lucky bamboo
Mint plant
Aloe Vera
Lavender
Succulents
Peace lily plant
Pothos aka money plant
Jade plant
Philodendron heartleaf
Hoya plant
Fiddle leaf fig
Chrysanthemum
How do you present plants as gift?
You can make cute plant gifts by using simple things like:
Gift bag
Woven basket
Macrame plant holder
Colorful ribbon
Tissue paper
Fabric
Twine
Washi tape
Brown paper
Gift wrapping paper for plants
Foil wrapping paper
Thank you care or note card
Wrap potted plants as gift?
Here we go with the main idea of this post. Below you will find beautiful plants, unique gifts and ideas to wrap the gift of life for plant parent.
Best Flower Gift Ideas
1. DIY flower vase
Learn how to build a $10 bottle vase centerpiece using DIY glass bottle and wood vase. You will need pine or whitewood board, bit, drill, brad nailer, wood glue and soda bottles. The bottles used in this project are Jarritos from Target. Display it on the dinner table or coffee table.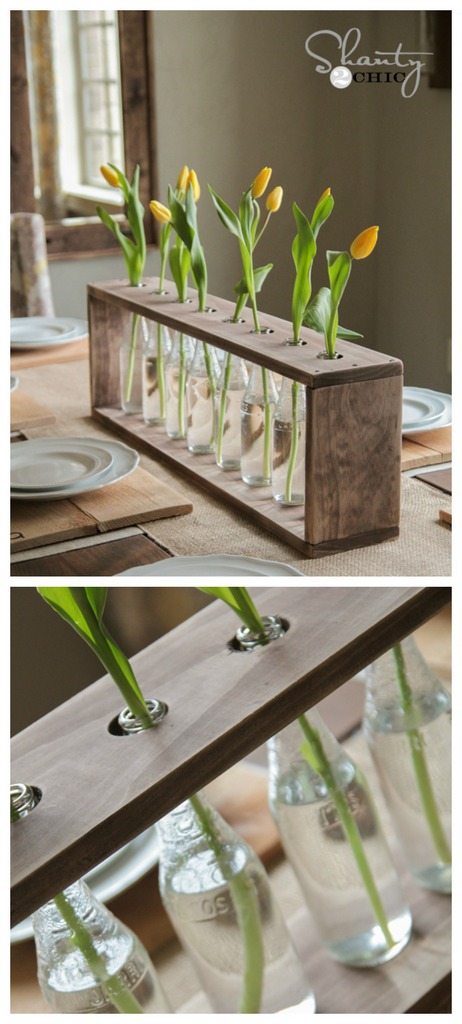 Succulent plant gift ideas
2. Glass globe terrarium
Learn how to make a glass globe terrarium using fish bowl. Tilt the glass fish bowl on one side and hot glue wooden dowels to support it. Add soil and plant your favorite succulent variety and spray a mist of water to keep it thriving. Here's a cute fish bowl snow globe for you to checkout as well.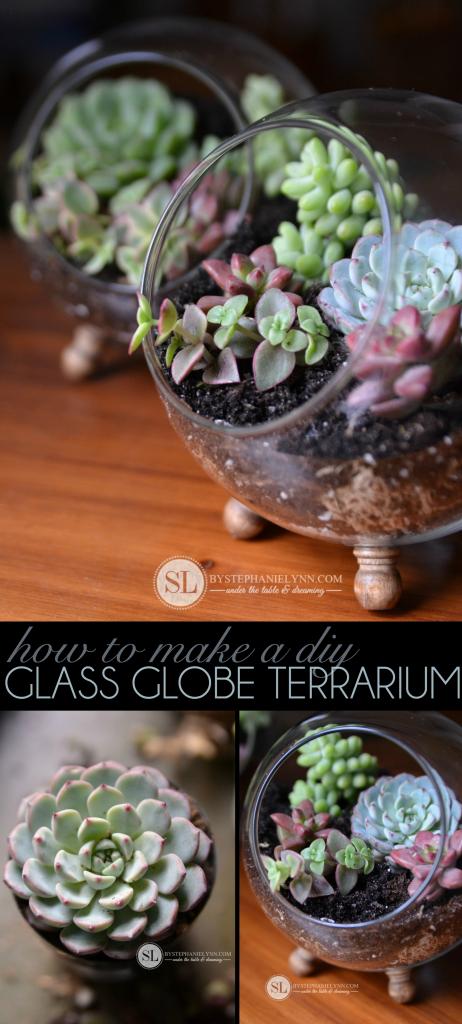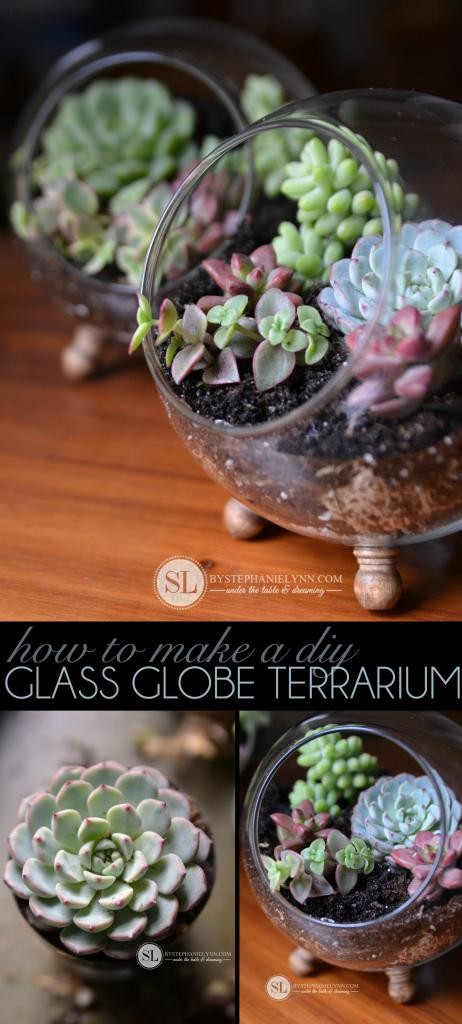 3. Glass dome planter
Cake stand planter gift is an easy centerpiece idea. You can plant fake or sun dried flowers in this beautiful glass dome too. Add some moss and decorate your centerpiece. Artificial real looking flowers will be a great addition too. They will look like actual plants and require no maintenance.
The IKEA cloche is the ideal product for this plant gift. Add more value to this handmade plant gift by adding a glass stem or stand underneath. Use strong glue to join it to the base of the dome.
4. DIY succulent bookends
Make a plant bookend that can also double as supply holder for your office or homework station. Cut and glue cork board to the sides of the ceramic holder with E6000. Add some gravels and plant succulents to make plant bookends. This makes perfect gift for a plant and book lover.
Terrarium plant gift ideas
5. DIY terrarium globe
This terrarium globe via telegraph is decorated with live moss, gravel, tiny trees and accent decor pieces such as ceramic deer and mushrooms to create a forest scene. The real moss brings life to greenery in the globe.
Herbs plant gift ideas
6. Mason jar garden
Add some soil in mason jars and make a herb garden in a jiffy. Add the jars to a wire tray and your statement mason jar garden is ready to display.

7. Plant gift basket
Make a customized plant gift for your special loved ones. Add garden essentials like water pail, planters, herbaceous plants and plant markers to personalize it. Decorative painted rocks are a fun addition as well. You can also add garden tools to the basket.
I love the wrapped green rope and chalkboard sign board to decorate the basket. The tin cut flower wrapped with yarn is also an adorable craft. Basket diy gift by The Creative Exchange.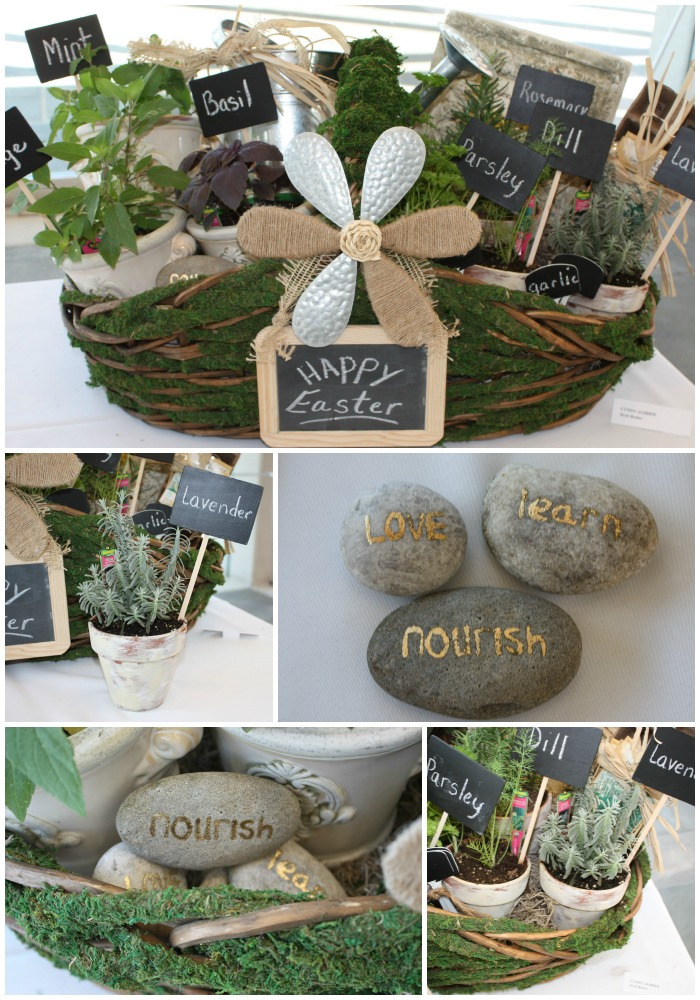 8. Make a fairy garden planter kit
Make a Fairy Garden Gift kit by adding a wooden birdhouse, twigs, decorative rocks, burlap roll and plants in a woven basket. You can also add cute accent pieces like ceramic mushrooms or fairy garden accessories to make it more cheerful. Wrap all the things with a cute fabric ribbon.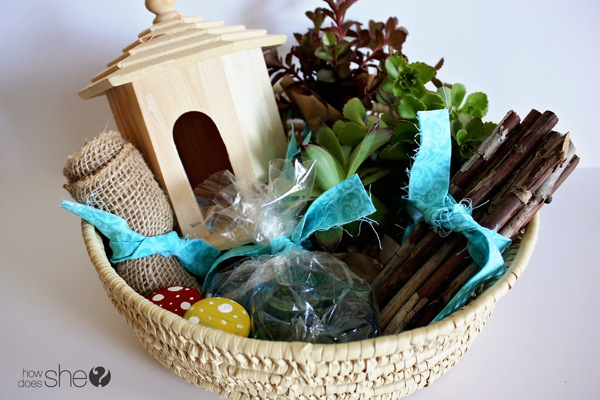 9. Egg Shell Planter
Lilliedale made this cute Spring arrival planter with pennant hanging on wooden skewer sticks. This egg shell seedlings sprouting tray is such a terrific gift for plant lovers. You can plant some seasonal seeds variety and gift seedlings to the neighbor or friend who loves gardening.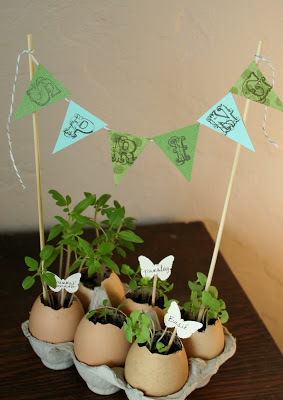 Flower bouquet plant gift ideas
10. Mini DIY Bouquet
Wall flower girl made these adorable cute bouquets wrapped in crepe paper with lavender. I love this idea with a thank you card on top for appreciating or thanking someone for a favor or help.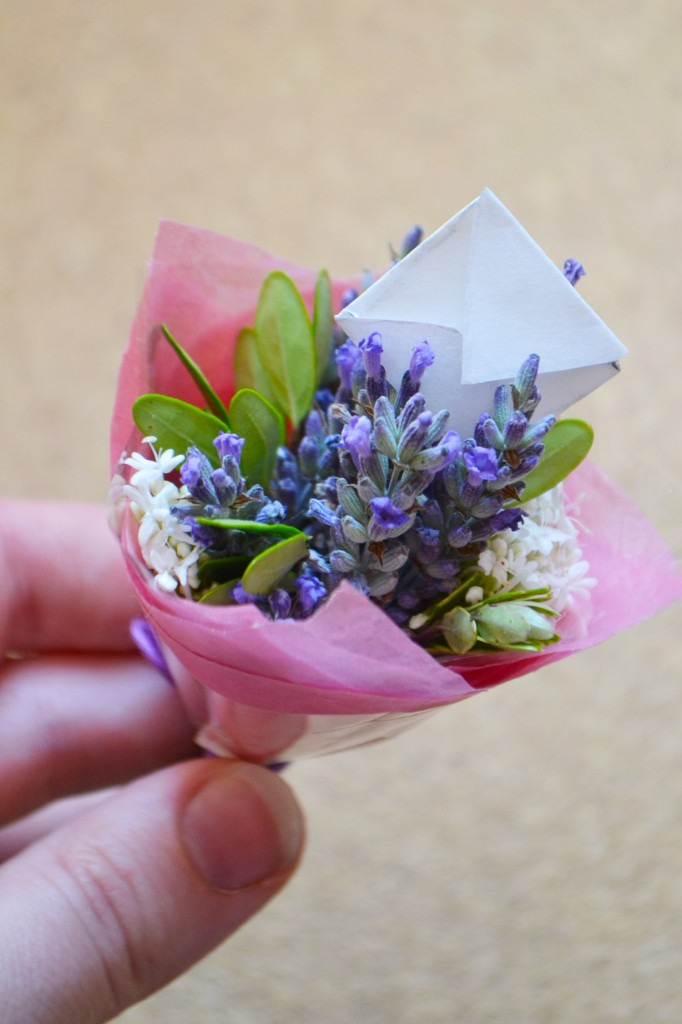 Here's another take on cute flower bouquets with roses, stocks and waxflowers by Home oh my. A brown paper wrap and yarn bow completes the look.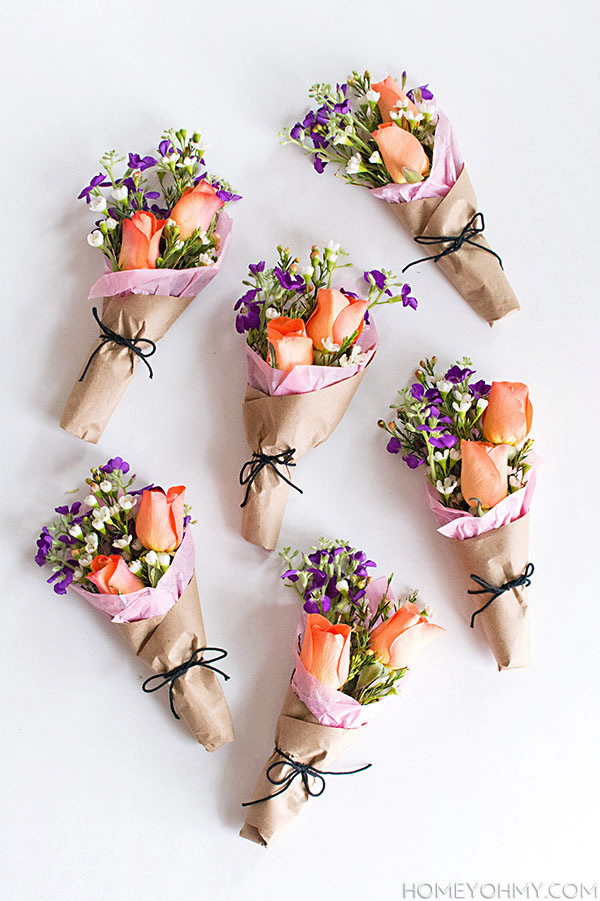 12. Succulent gift box
DIY Succulent Gift Box by Burkatron. Take a wooden jewelry box and fill it with mini succulent planters. I love the use of glass jars to add soil, gravel and sand to the plant gift box. You can easily find these wooden boxes at a dollar store.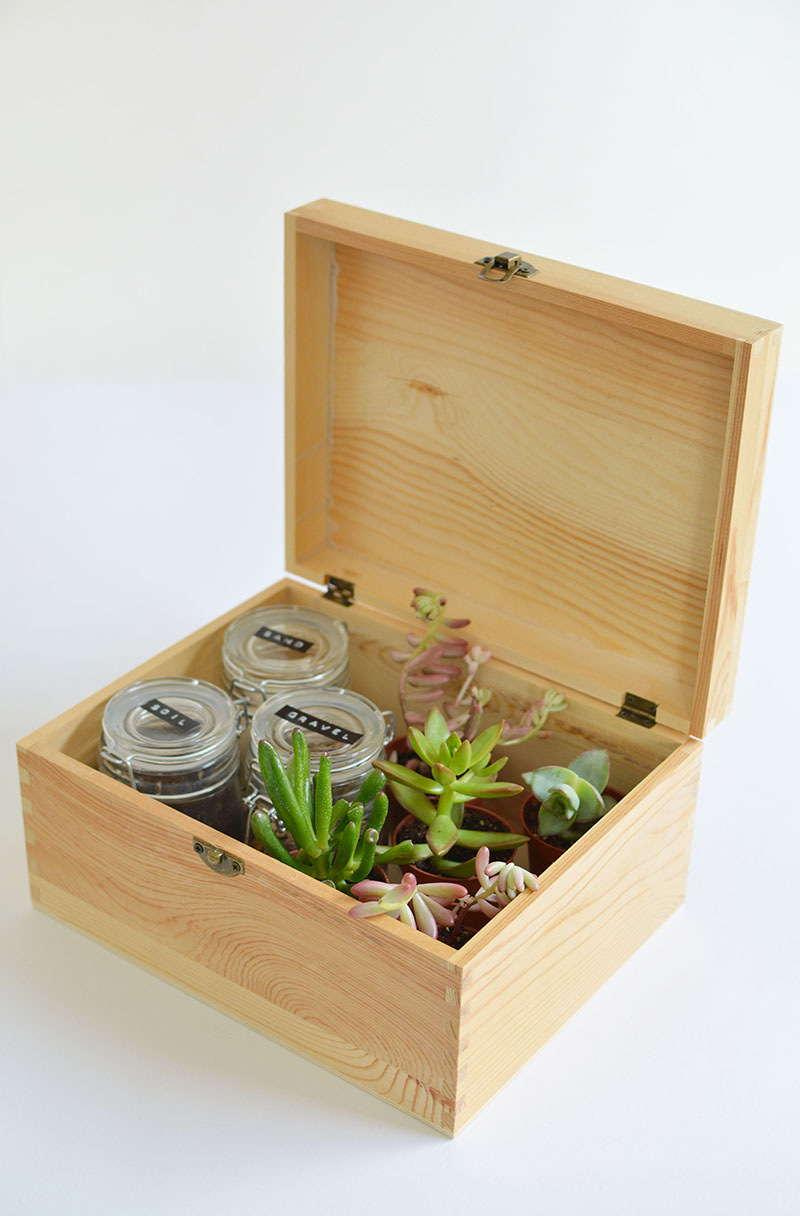 13. Make a plant tray
This teacher gift by Shanty 2 Chic is all love. You can make a wooden box or buy one. Stain or paint it to your liking. Add mason jars, succulents and gravels in it. Add your message like this teacher appreciation message saying, "Thanks for helping me grow."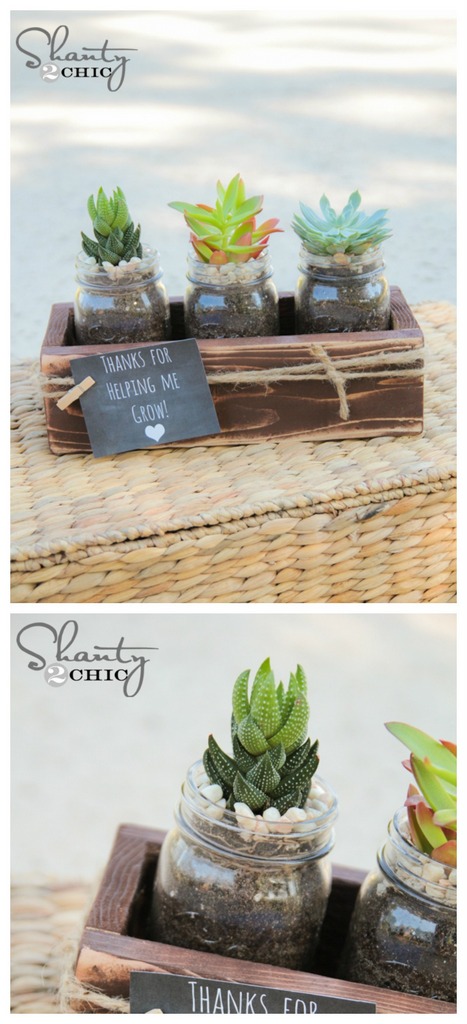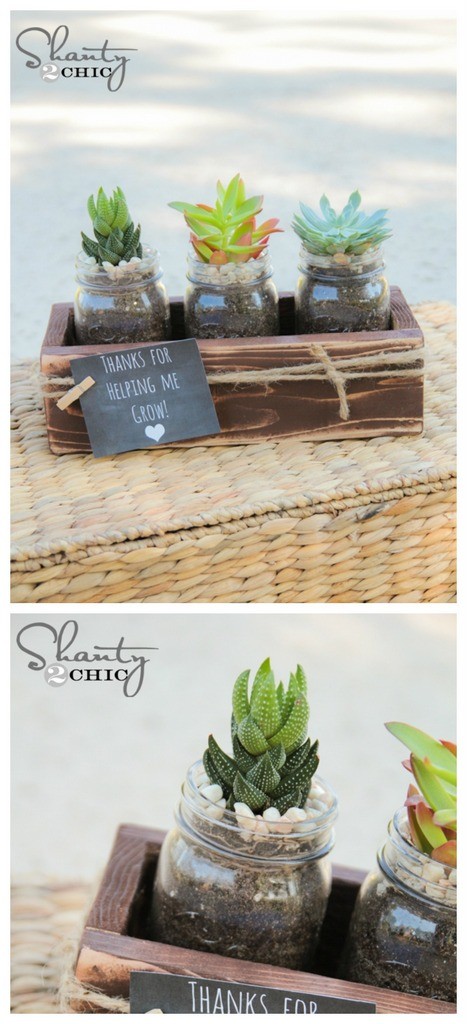 DIY Plant gift ideas for party favors
14. Wedding favor succulents
Succulents in a glass dome with gravels and stones make cute wedding favors by Wedding Paper Divas. You can also add artificial flowers if succulents are crossing your budget.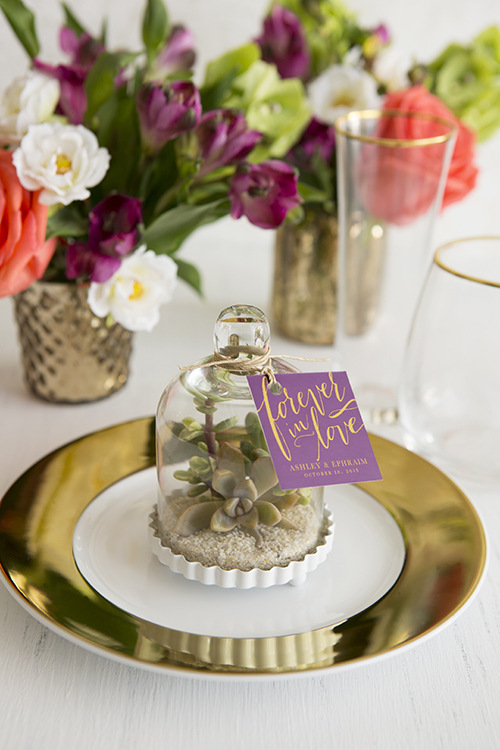 15. Simple plant jar
DIY Succulent Plant Gift is a simple gift design for Mother's day that can be gifted as party favor as well. The ribbon bow adds to the cuteness of this gift in a jar. Give the living gift to your plant lady mom.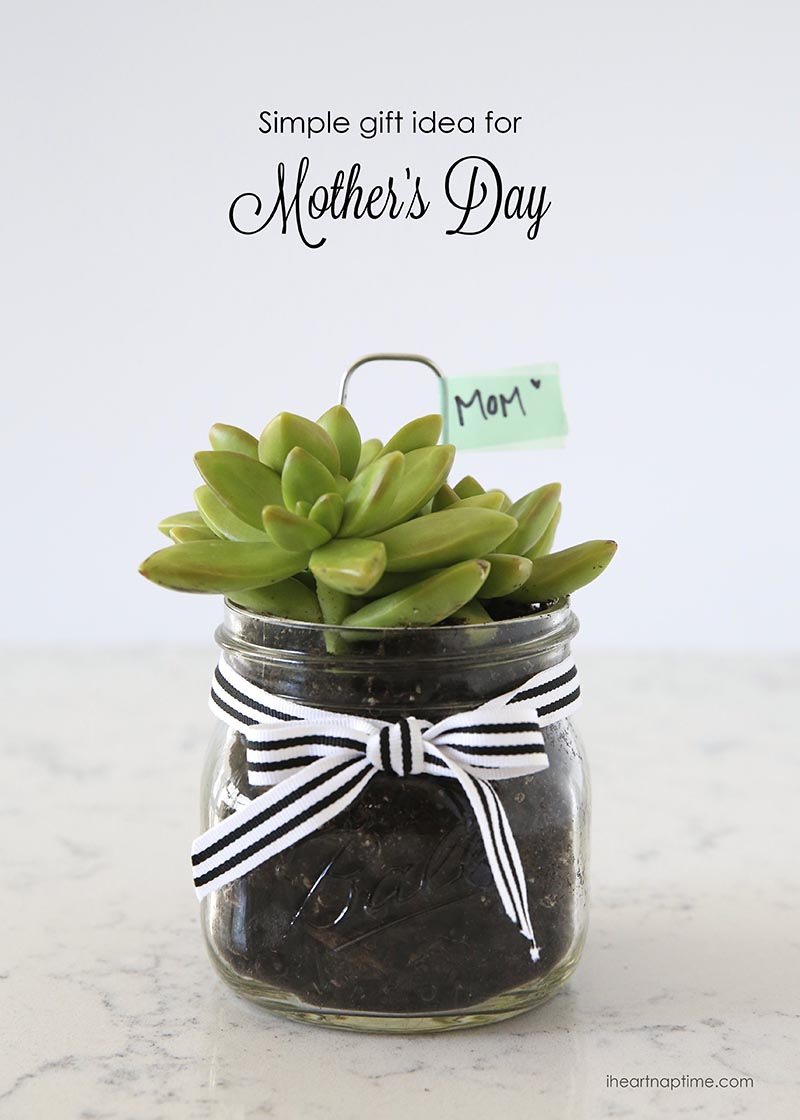 16. Wood base terrarium
Make drink glass terrarium using simple materials by Project Wedding. An idea I believe is easy to execute is to glue wooden coaster at the base of a drinking glass to make planter.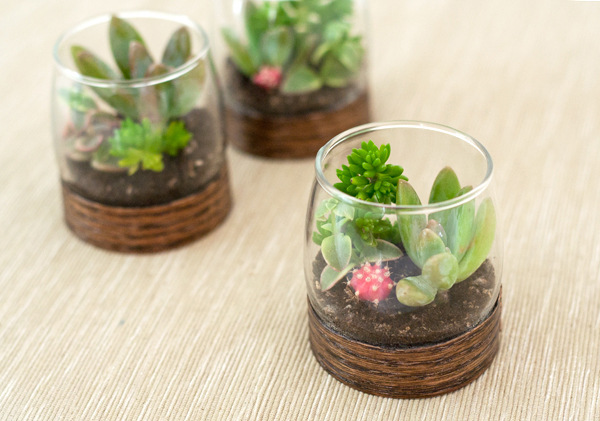 17. Flower pot favor
These beautiful Flower Bulb Favors can be made with a quick trip to your local nursery. They make creative favor idea. Pot a bulb flower in a terra cotta pot and wrap it with a ribbon. The flower topper adds to the beauty of the plant gift.
Kids made plant gift ideas
18. Clothes pin flower pot
This heart of mine blog shares this cute plant gift project that kids can make. Use paint and glitter to decorate clothespins and pin them to the planter tray.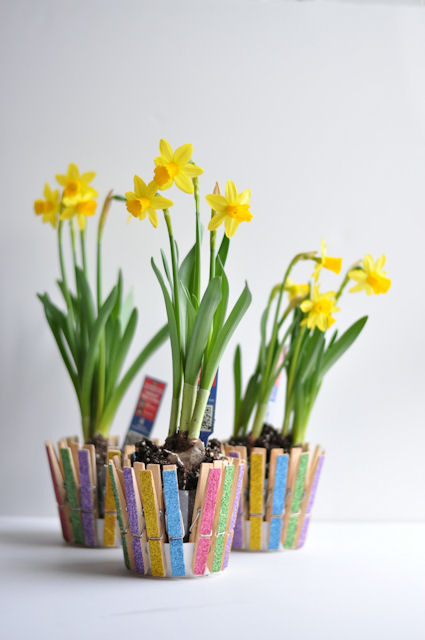 19. Hands print flowerpot craft
Nicole Stevens shares this perfect plant gift for grandma. Brush paint on kids palm and have them stamp the imprint on the clay pot. Add details like stem and leaves. Finally, write a cute message with puffy paint and plant some flowers. I love these Chrysanthemums.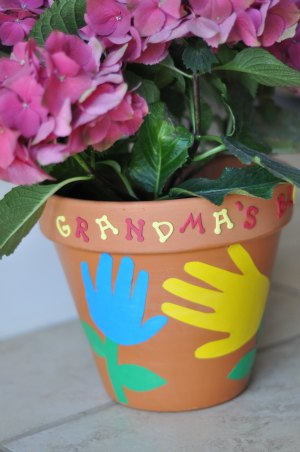 20. Water plant gift
Make a DIY water terrarium using glass carafe with cork stopper and aquatic aquarium plants. Add some aquarium gravels to the base of the glass bottle, now use a wood skewer or chopstick to add Java Fern to the bottle. Slowly pour purified water and push the stopper in place. This terrarium almost requires no care.
Easy Water Terrarium bottled water Plants by Dream a little bigger.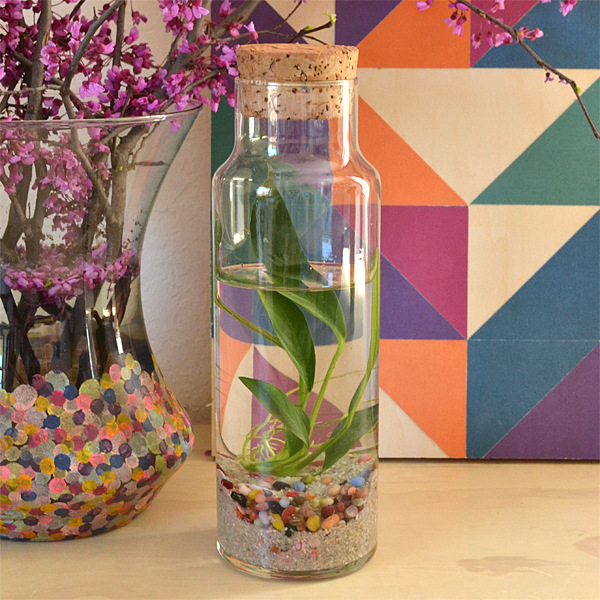 21. Herb plant gift
Wrap oregano or any other spice in a burlap fabric and wrap a yarn or ribbon around the base with plant marker and you are ready to hand over your cute gift of herb bouquet.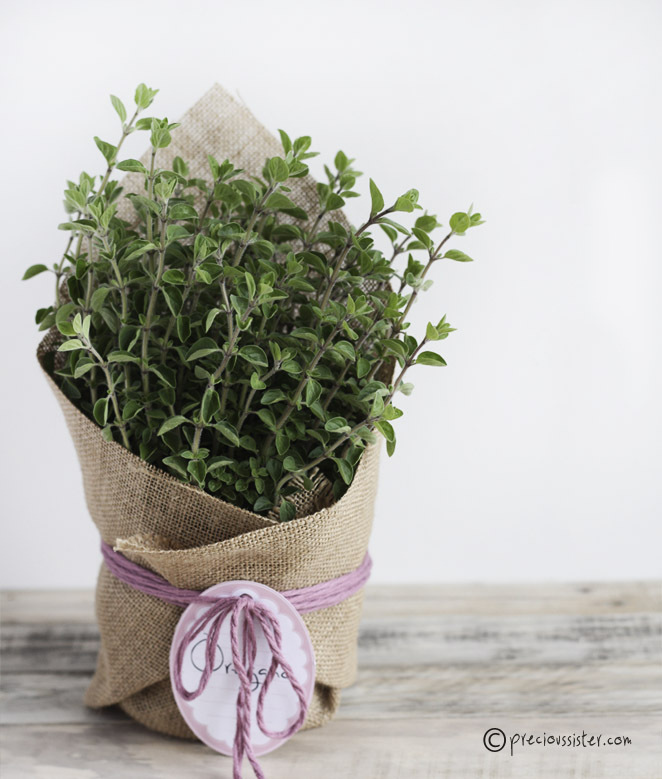 Teacher appreciation plant gift
22. DIY Pencil vase
Stick the lead pencil around the glass vase and add some flowers to make a perfect teacher gift bouquet.

Air plant gift ideas
23. Make clay air plant holder
Make cute clay planters using air dry clay like these painted pineapples holding air plants.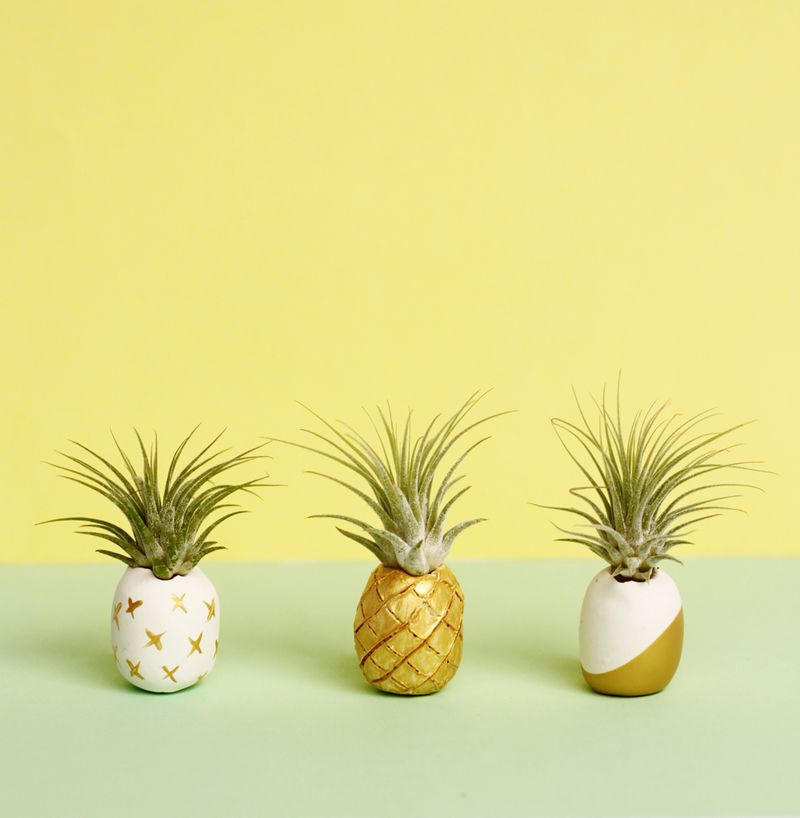 24. Mini terrariums in magnetic tins
Add white gravel, air plants and reindeer moss to open faced tins bought from Amazon and you have these adorable plant gifts. Use E6000 or hot glue gun to stick transparent plastic film to the front of the tin. Add a magnetic strip or disc at the back.

25. Air plant tins
These ones replaced gravel with beads or colored stones for the look.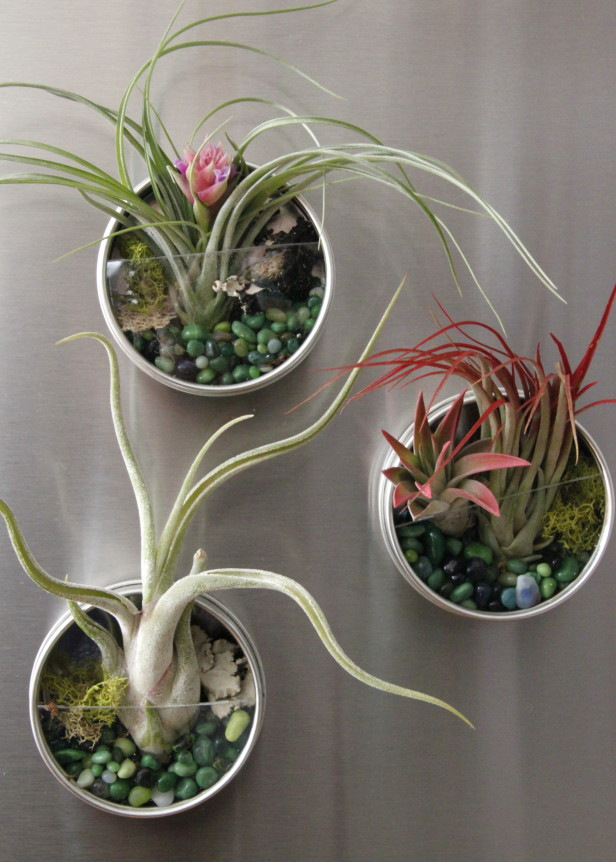 26. Terrarium necklace in a bottle
 Mini Terrarium Necklace by consumer crafts are made using mini glass bottles with cork stopper.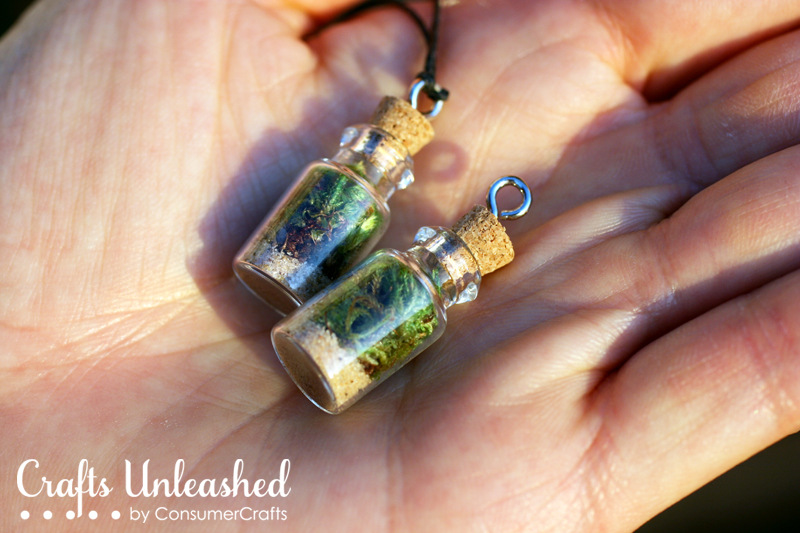 27. DIY mini garden gift
DIY mini garden at display plants indoor diy projects.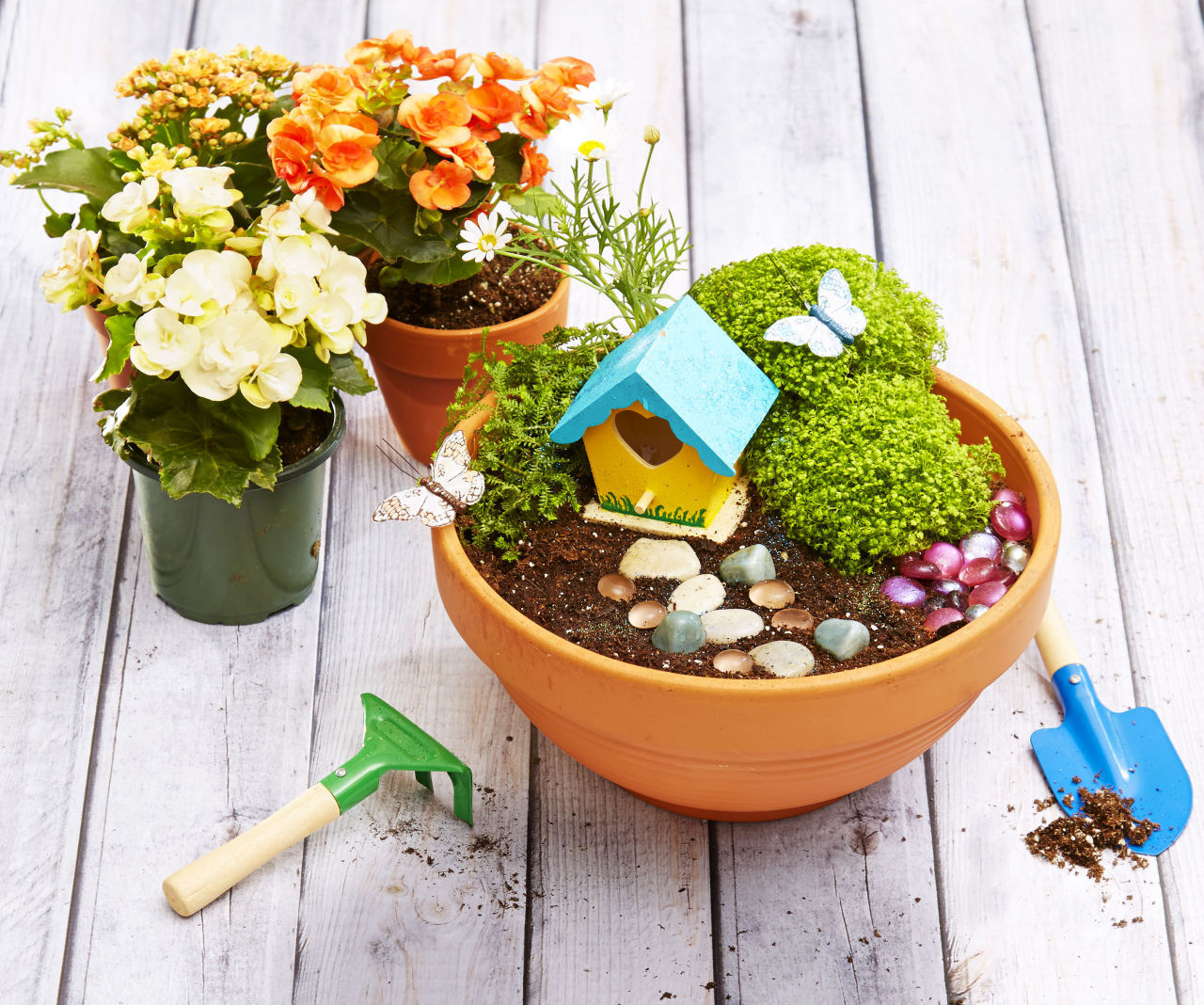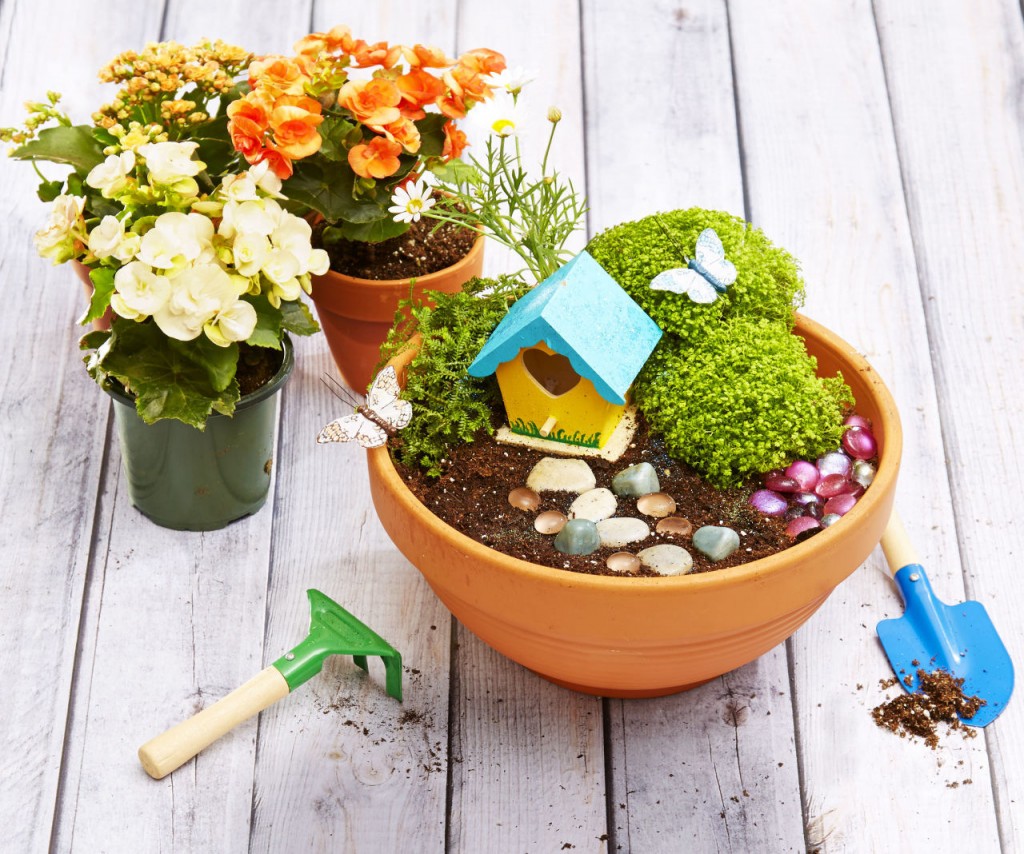 28. DIY wall planters
Magnetic planters made with wine cork and magnetic disks.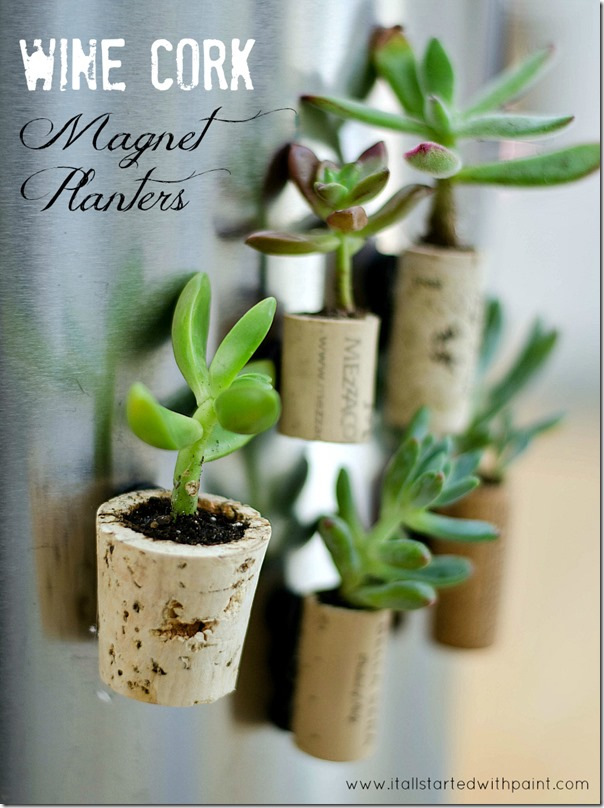 I hope you enjoyed these best DIY plant gifts.
You will also like: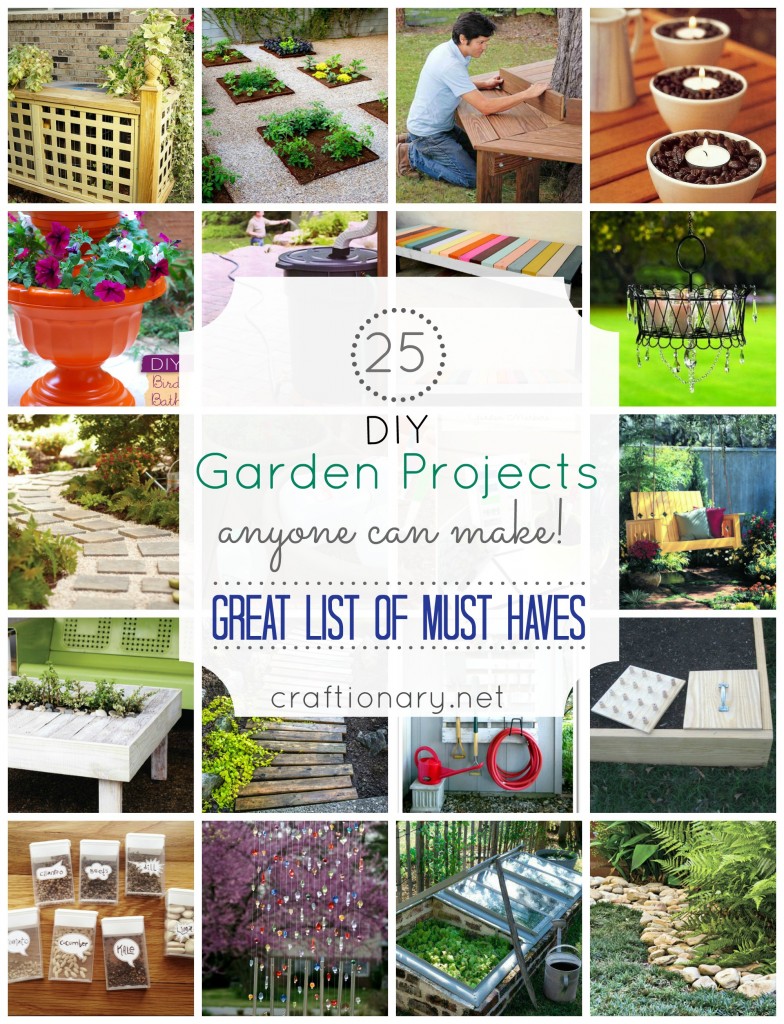 25 DIY Garden Projects anyone can make
Handmade Gifts Special for her