This post may contain affiliate links. Please see our full Disclosure Policy for details.
We all have a functional cooking space that is designed differently. Therefore, the ways to organize spices differs for everyone. You will find spice storage ideas that cover spice storage containers, cabinet spice storage, drawer spice storage as well as wall spice storage. You might also be interested in countertop spice storage or shelves and racks for spices. Your preference can be under cabinet spices storage or over the cabinet depending on your style of cooking.
These are plenty of spices storage solutions out there for small kitchen and bulk spices storage. You can buy them or make one that is convenient for your small space. Find a variety of spice racks at amazon, wayfair, Etsy and even IKEA. Some of the best ideas I have shares in rack ideas for spices.
Here my focus is to give you creative spice storage ideas for pantry and kitchen. Your storing containers can be glass spice jars, plastic spice bottles or even mason spice jars. The spice storage hacks here will serve the purpose for any possibility you have. There are ideas for RV, traveling and camping as well for cupboard spice storage and Indian spices (which offers lots of variety).
25 Best spice storage solutions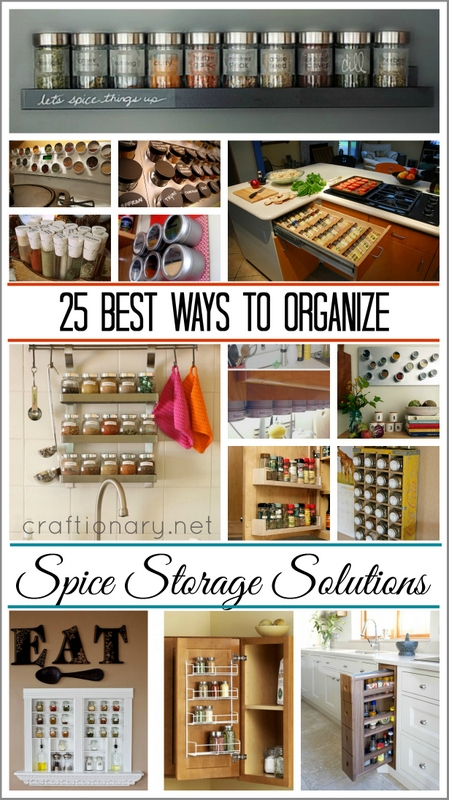 Let's have a look at 10 Different ways and 25 Storage Solutions for Spices and Herbs in Your Kitchen.
Spice Storage Cabinets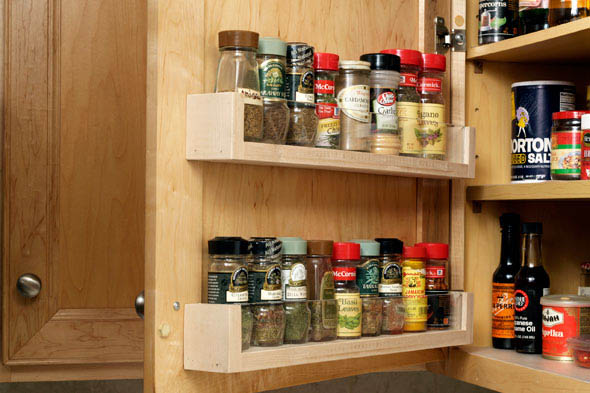 Make a DIY Spice Rack on the Cabinet Door using plywood pieces.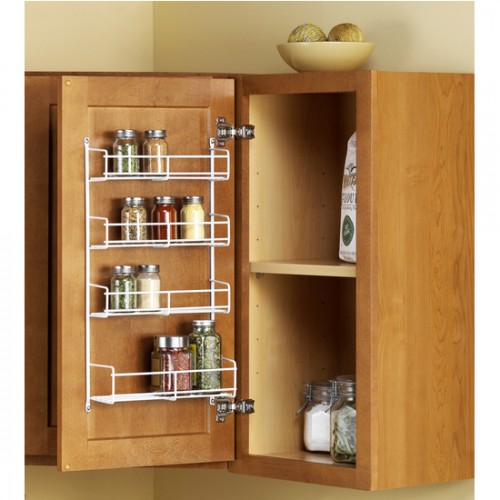 Use a hanging rack inside the cabinet door for holding spices.
Make a DIY Hanging Spice Rack on the Pantry Door.
Spice storage drawers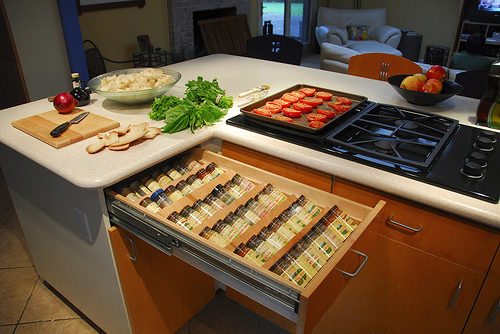 Place all the spices align on an inclined rack in the drawer near the stove. Easy and convenient while cooking!
A smaller spice rack inside the drawer with other kitchen supplies like cling wrap, aluminum foil and sandwich bags.
Wall mount spice storage solutions
Hanging Coca Cola Crate spice rack on the wall for spices in bulk supply. Great repurposing spice rack.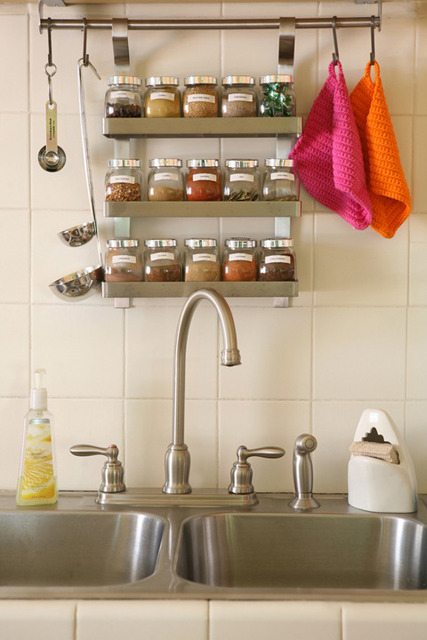 A stainless steel spice rack on the wall near the tap.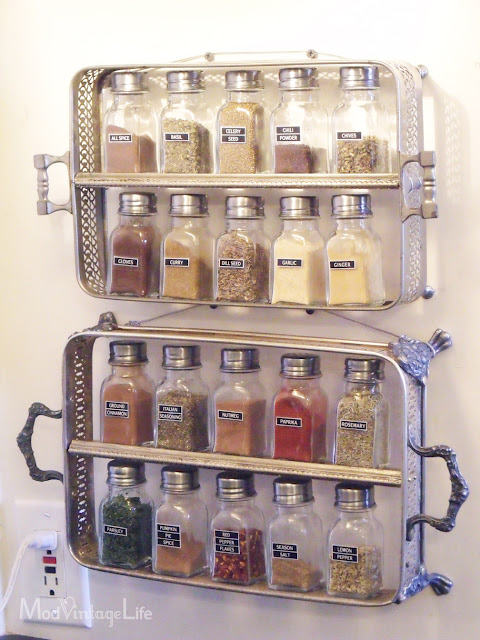 DIY Spice Rack from Vintage Trays.
Totally adore this Wall Cabinet for storing
spices.
Magnetic storage for spices
Magnetic Board and Containers as spice wall rack organizer.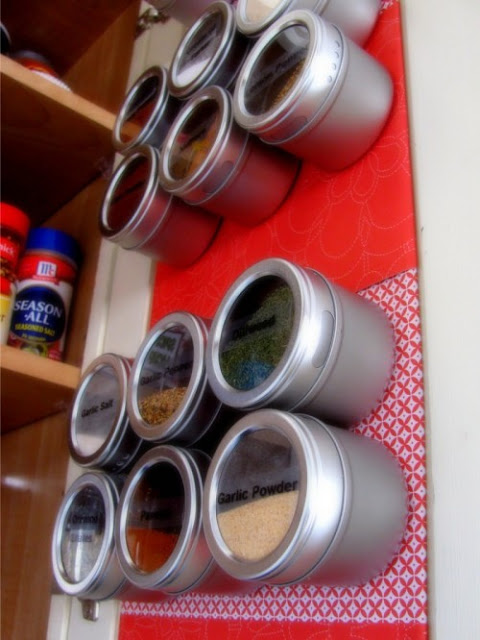 Inside the Cabinet Drawer Magnetic Board to hang spice containers.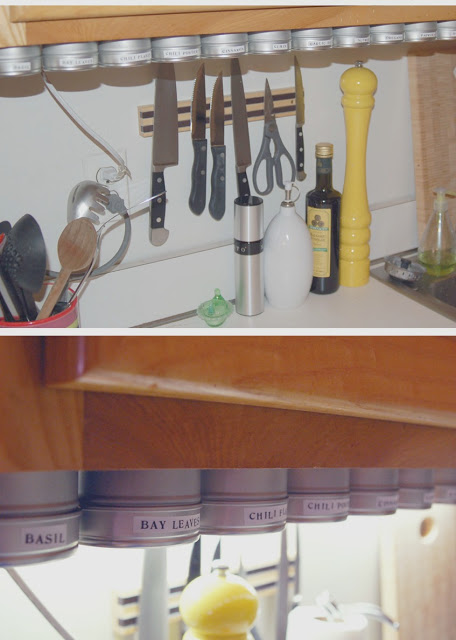 A genius idea! Use ruler for organizing spices.
Recycle baby food jars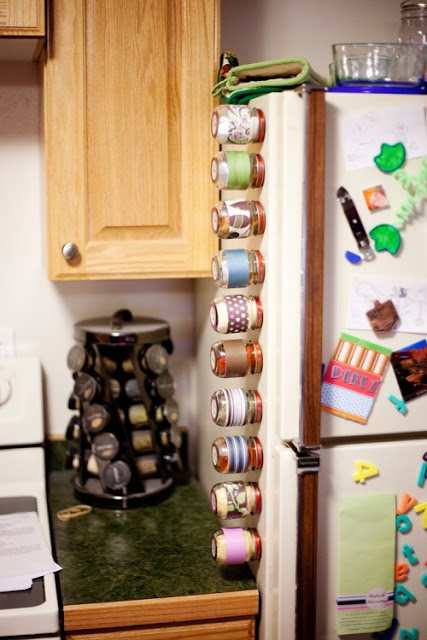 Recycle Baby Food Jars as Spice Containers.
Near stove spice containers
Magnetic spice containers on the stove. It might get messy when using but convenient. However, it might also get heated.
How about sticking spice containers on the top of the stove!
Make a spice rack above the stove to line up your
spice in an aisle.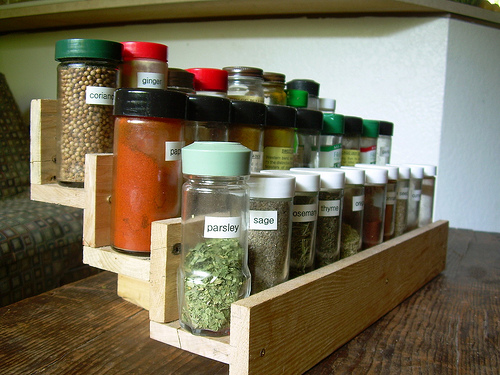 Make a Spice Rack from wood a reclaimed palate spice rack.
Hanging spice storage solution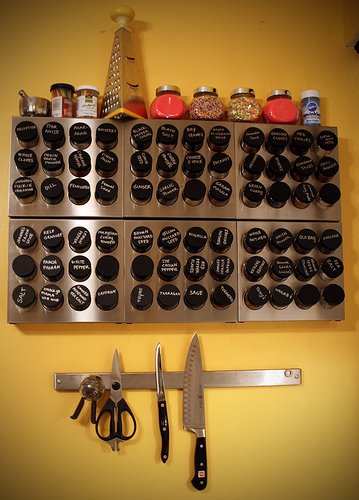 Stainless steel Spice Rack. The new modern touch to organizing. Buy it
amazon
.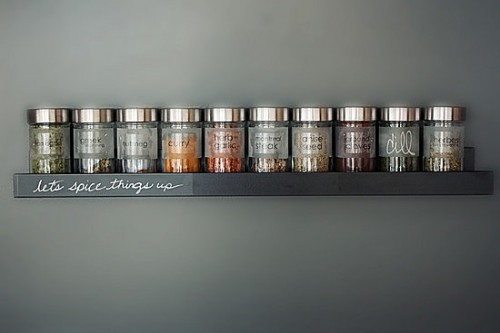 Cute and simple wall Spice Rack Organizer.
Built-in spice racks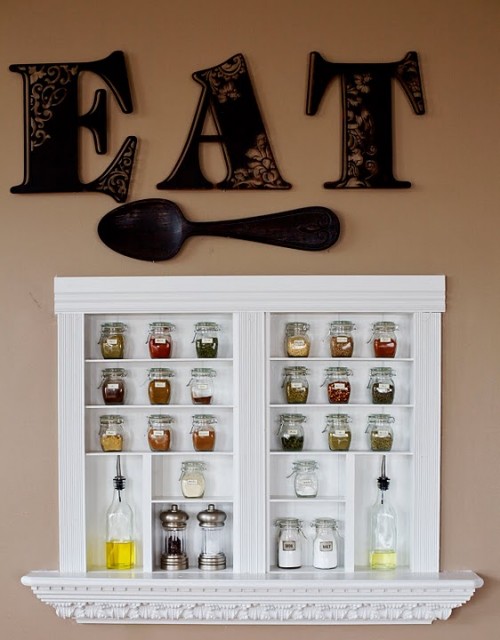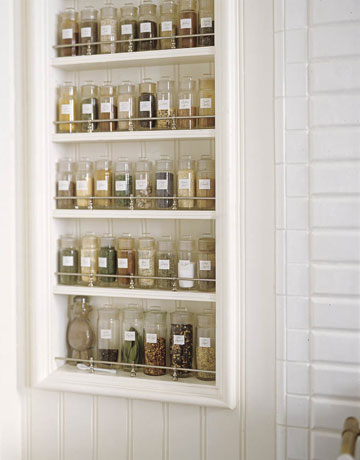 A simpler version of the Built-in Spice Rack on the wall.
Pull out spices storage
Make a pull-out spice rack and save cabinet space. You can buy these as well.
 Love how this pull out Spice Rack stands out in the kitchen by Wayfair.
Spice Organization Ideas
Mason Jars and Test tubes as Spice Containers.
Love the cute paper labels threaded around the neck of the jars.
Bringing the scientific touch to the kitchen with test tubes.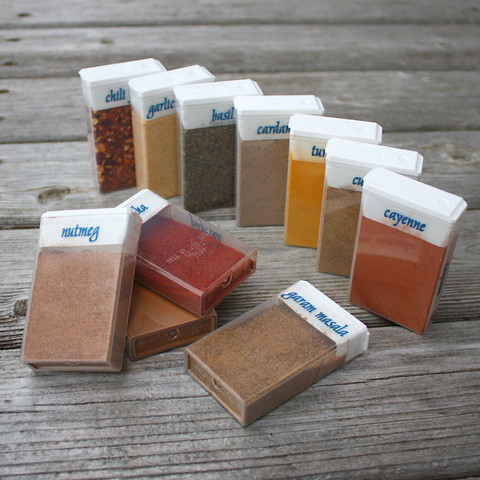 Tic tac spice containers for travel, camping and outdoor cooking.
Related: 30 Spice Rack Ideas To Simplify Any Space
I hope you found these 25 Best ways to organize spices (Storage Solution) roundup useful.
~ Just a quick note: I could not link to some sources, because the original links were missing. If you find them let me know. I would gladly update this post.