This post may contain affiliate links. Please see our full Disclosure Policy for details.
Today's project is a DIY wall decor idea that has a 3D effect.  I like to call it woven stencil leaf, because that's exactly how it looks!
Woven stencil leaf with 3D effect.
All you need is paper and paint.  Think about an image you would like to paint or use stencil.  Cut stripes and pass them through each other.  An effect we call weaving the paper strips.  And that's all you have to do
to make 3D wall art. 
The project is ridiculously easy to make. And the results are amazing.
As you can see:
Series- Easy Wall Decor
(8)
Woven stencil leaf with 3D effect
I had been wanting to give a 3D effect to a stenciled project for a while now.  Previously, I had stenciled a magnetic board to display family pictures. And a stencil wooden tray to use as a decorative accent.

So let's get started with this simple 3D project you can make:
Just as quick as 1,2,3…
Using a sponge brush, paint the stencil on two drawing papers in contrasting colors.
2  
When it's dry, cut one horizontally and the other vertically.
Finally, weave both the papers together.
Put the frame's backing board on your woven art. And cut the sides to fit the frame.
You can also tape it to keep it from moving.
The frame I have is 8×10.
And there you have it! You can give a modern look to any simple art like this.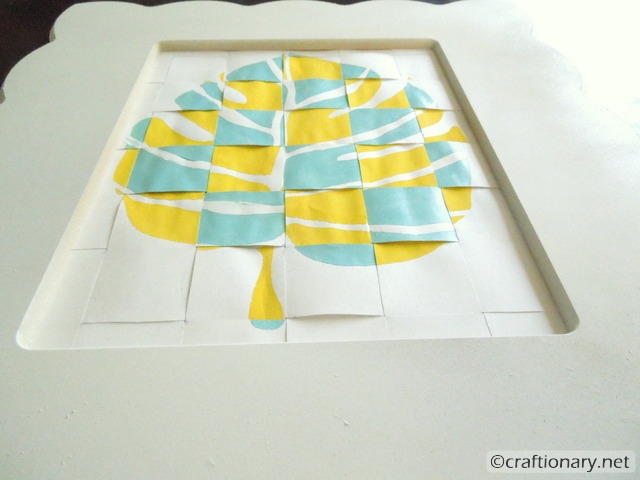 I hope you enjoyed Woven stencil leaf with 3D effect.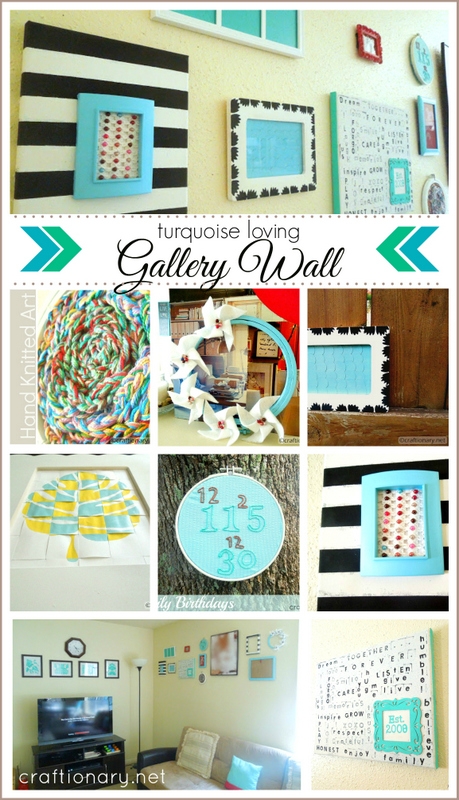 You will also like:
Make Felt Pinwheels Wall Art
Picture frame gallery
Make custom frames for less
Looking for Wall Decorating ideas?
Check out tutorials in the category 
Wall Art
.
Are you on pinterest?
These are updated regularly whenever I find unique ideas.