This post may contain affiliate links. Please see our full Disclosure Policy for details.
Here are some creative DIY snow globes (Snow globe tutorials). These snow globes with make your home a winter wonderland. This collection of DIY snow globes with tutorials is sure to WOW you. These make great:
handmade gifts for Christmas
as well.
So shall we start our inspirational roundup of winter and snow in a globe.
DIY Snow globes
The list includes:
Fishbowl snow globes
Water less snow globes
Mason jar snow globe
How to make snow globe?
Holiday handmade gift faux snow globe
Winter craft waterless snow globe
Kids in snow globe
Gift card snow globe
Wine glass snow globes
Sea world snow globe
DIY Anthropologie snow globes
Faux snow domes
Snow globe ornaments
DIY snow dome
Snowman inside the snow globe
Snow globe tutorial
DIY snow globe cupcake
Handmade snow globe gift idea
Snow globe in a jar
Make snowglobes Christmas village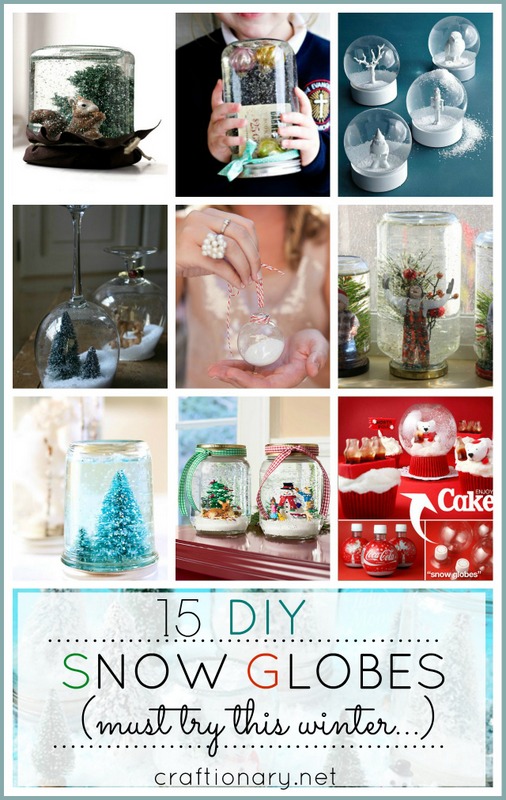 Fishbowl Snow Globes
Make a festive winter wonderland snow globe with all things that relate to Christmas and Holiday.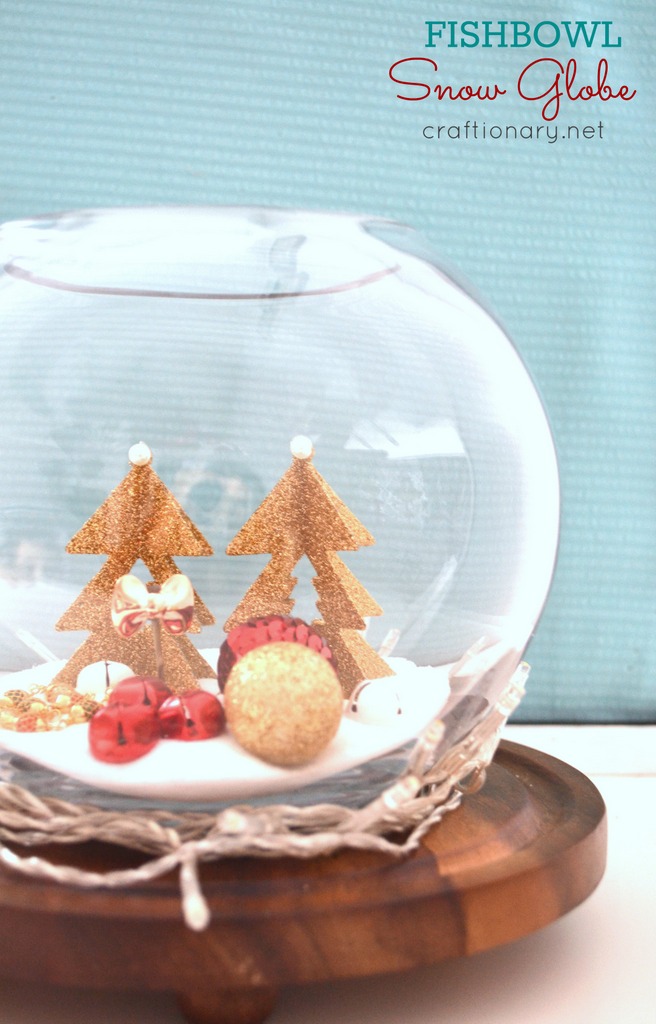 Water less Snow Globes.
Mason jars made into water less snow globes.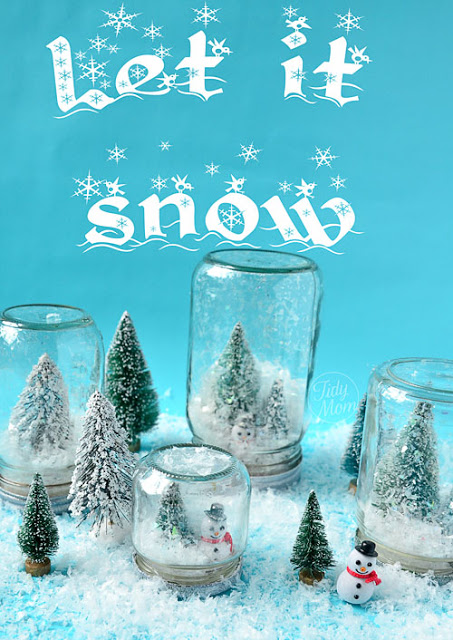 Mason Jar Snow Globe
I love the little trees in the mason jar. It looks so calm and winter-like.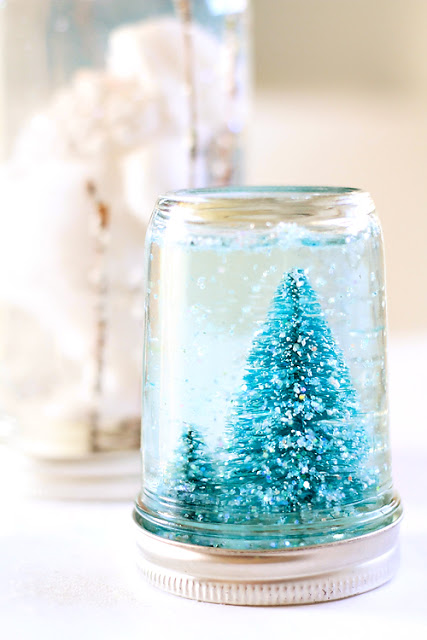 This idea is so Cute.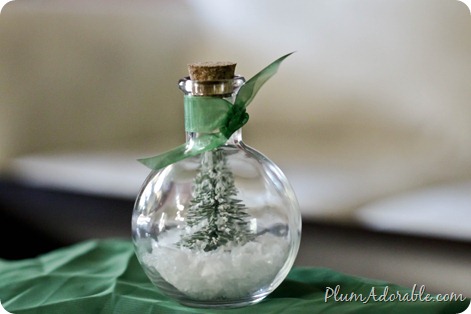 Nice "Holiday" Faux Snow Globe idea. These make pretty
Holiday Handmade Gifts.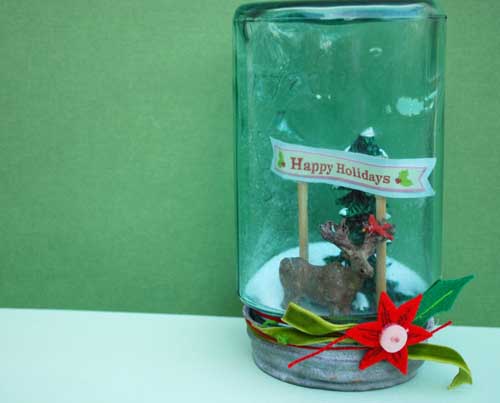 These crystal snow globes are amazing.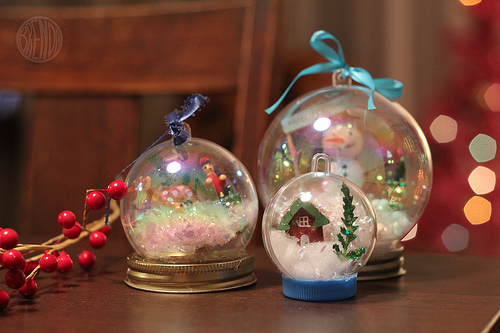 Another great idea!
Now how creative is this? Your kids are going to LOVE these.
Personalized kid's picture inside snow mason jars.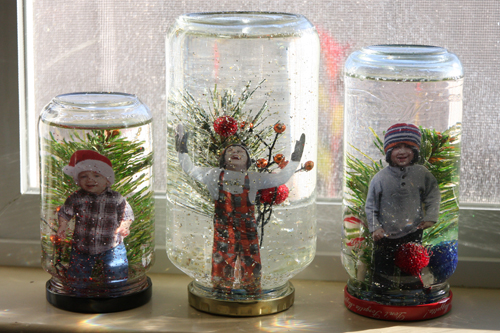 Beautiful gift card idea.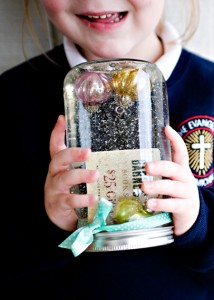 I have a few stem glasses to spare for these.
Wine glass snow globes
can make decorative centerpieces for your festive table.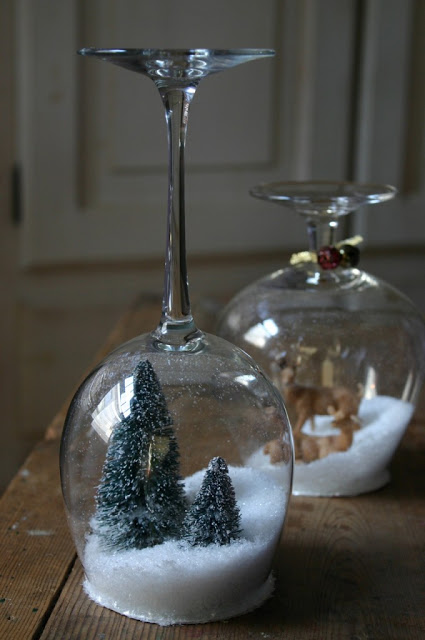 Use sea world specimens to make snow globes in mason jars.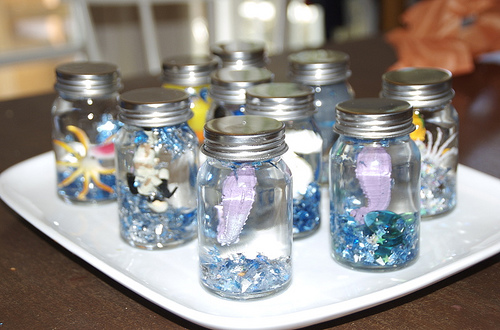 DIY Anthropologie Snow Globes
More cute trees in snow globes using mason jars.
DIY Anthropologie inspired snowglobes via eat sleep decorate.
Great idea- spray paint white and decorate inside the globe via pinterest. Spray paint ornaments white and glue in the glass dome with faux snow to make these.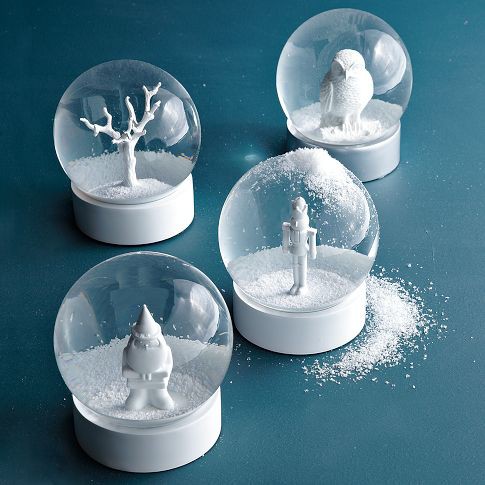 Snow globe ornaments
This is a genius idea! Snow globes can be used as festive ornaments.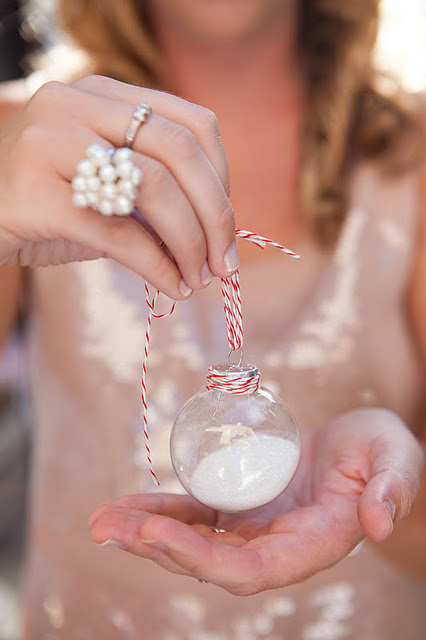 DIY snow dome
How cute is that squirrel inside the snow dome.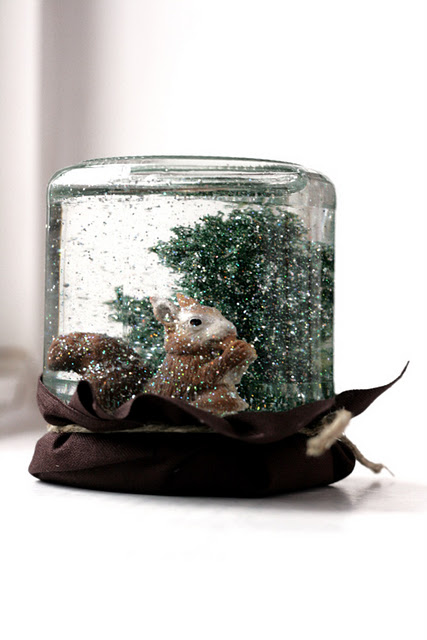 Beautiful decoration of snowman inside the globe via pinterest.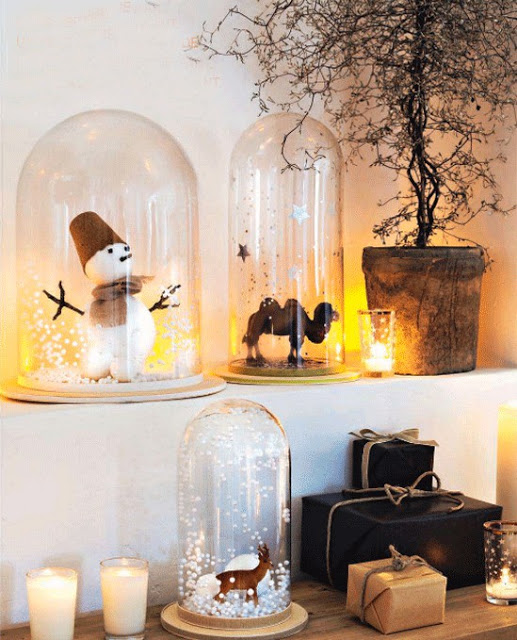 Turn a jar into snowglobe with necklace hanging from cork via pinterest.
Snow globe tutorial
A simple pictorial to make snow jars with animals and glitter.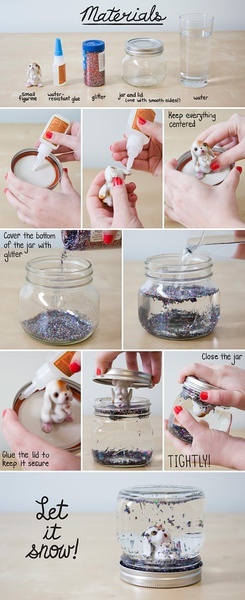 DIY Snow globe cupcake
Domes of snow in the shape of cupcakes from coke bottles.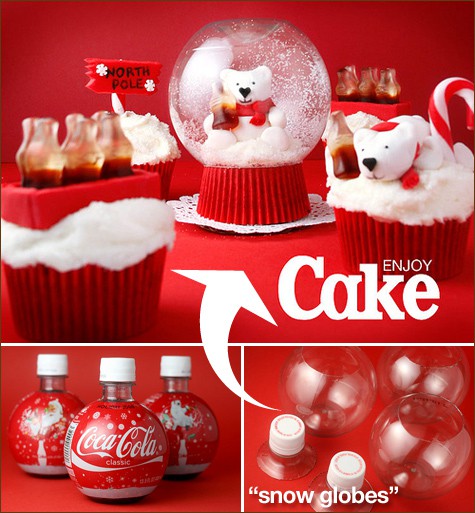 Snow globe gift idea
And last but not the least.
My most favorite of the list. Snow globes with a cute ribbon makes special handmade gifts.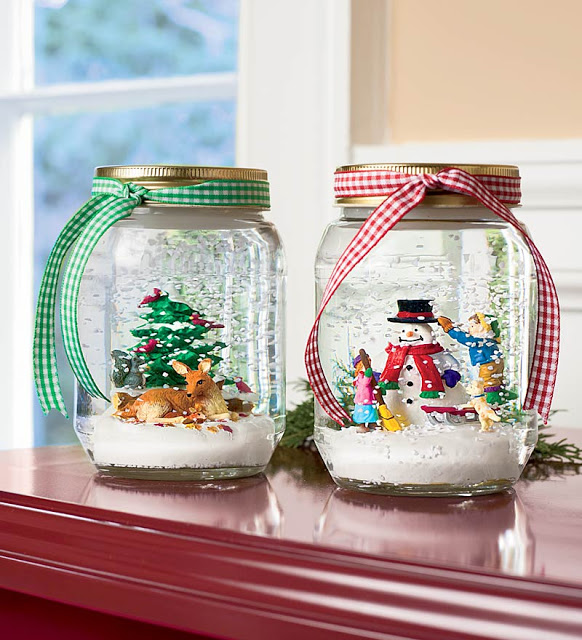 Use mason jars and bamboo lids to make this magical scenery for your mantel with LED lights.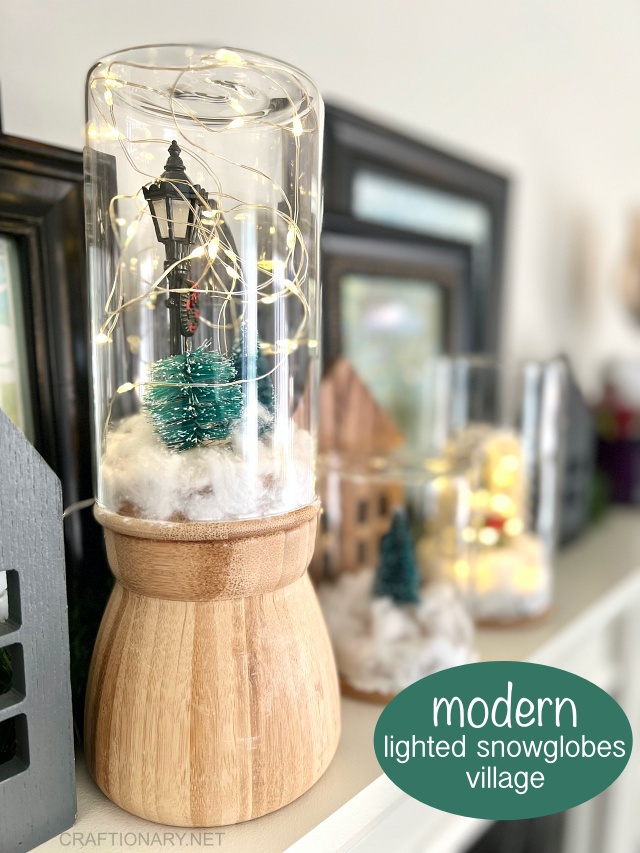 Some links were broken and therefore removed. If you find the original source leave it in the comment.
You will also like:
Follow along for more ideas and fun at instagram.