This post may contain affiliate links. Please see our full Disclosure Policy for details.
Learn how to make coasters from a placemat with tutorial for handmade coaster using plywood and bamboo placemat. Easy, cheap and inexpensive project. I have been wanting to make coasters for a while now. Found this bamboo placemat, and instantly decided to make coasters. Sharing an easy tutorial on how to make coasters from a placemat, today! This is the easiest DIY project ever!
These coasters are great for indoor as well as outdoor use. The quality of material used makes it easy to clean with just a wet wipe. With the minimum chances of getting damaged and low cost! Who won't want to create coasters like these.
DIY Coasters
How to make coasters
You will need:
Bamboo sheet
Plywood sheet
Mod podge
Sand paper and scissors (or cutter)
Bamboo Coaster Set Instructions
Start by measuring the length and width of your placemat.  A perfect rectangle should yield 8 squares for coaster set.
You will need a plywood sheet of the same size as the placemat.
Once you are done with cutting all the squares from bamboo and plywood sheets.
Sand the sides of the plywood to make the corners smooth.  You can also stain the plywood sheet.
Now use a generous amount of mod podge to decoupage the bamboo and plywood sheets together.
You can also use wood glue for this purpose.
Let it dry.
Handmade Coasters
Bamboo coaster sets also make beautiful handmade gifts.
With Father's day on the way you may want to give these a try.
You will also like 20 Men Gift Ideas.
I also love this idea to make bamboo coaster with felt underneath.
The best thing about these natural bamboo coaster is you can use both the sides.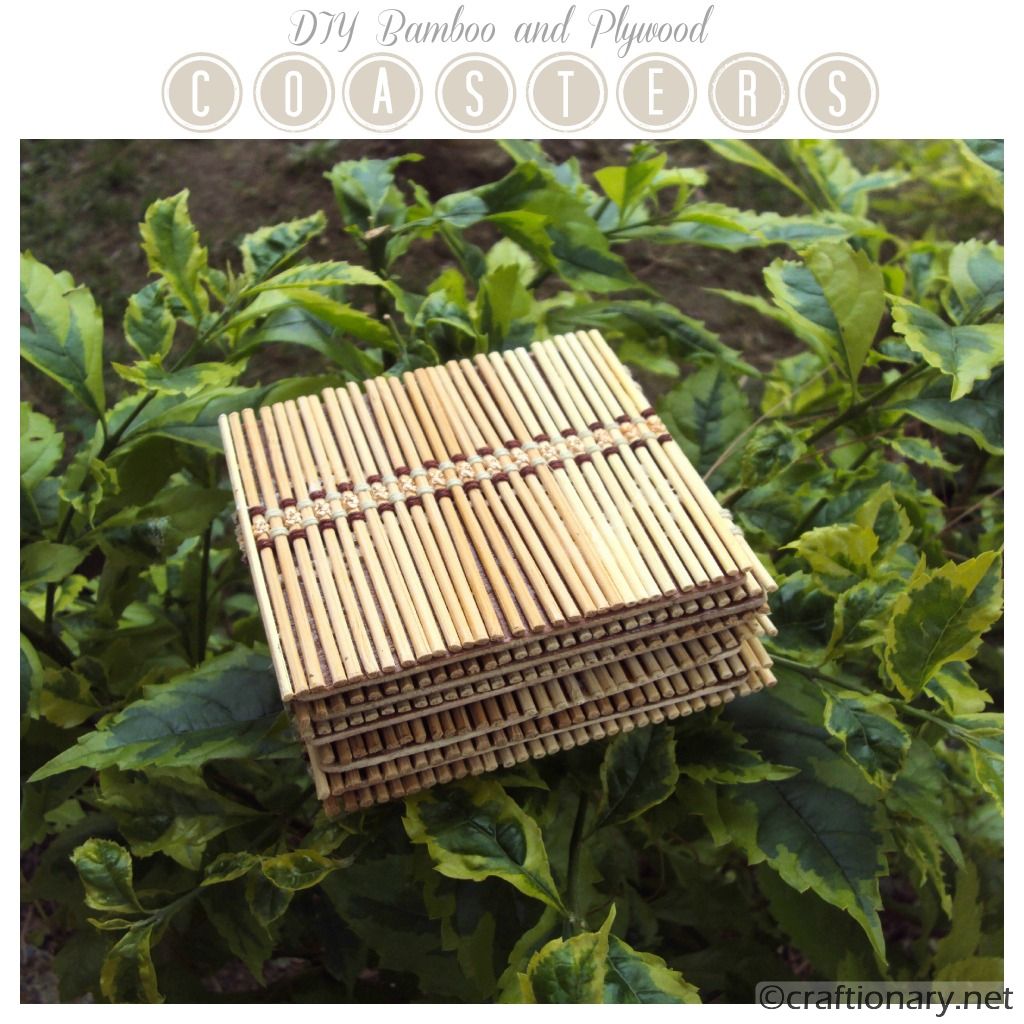 You will also like:
Looking for more great ideas?
Are you on pinterest?
You may also enjoy the DIY Projects and We love organizing Boards.
Updated regularly whenever I find unique ideas.