This post may contain affiliate links. Please see our full Disclosure Policy for details.
DIY magnetic boards (Magnetic boards tutorials). Magnetic boards  are expensive if you buy them from store. So, I am sharing with you these 18 ideas to make DIY magnetic boards at home. Use magnetic sprays, magnetic paints, metallic sheets and so much more.
Best DIY Magnetic Boards tutorials of all time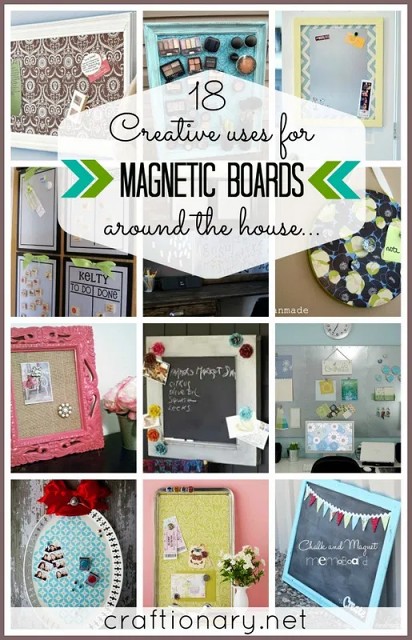 So let's get started with DIY Magnetic Boards roundup:
1. Stencil Magnetic Board
Turn a foam board into a Stenciled Magnetic Board with paint.
Use it as an inspiration board. Or display photos.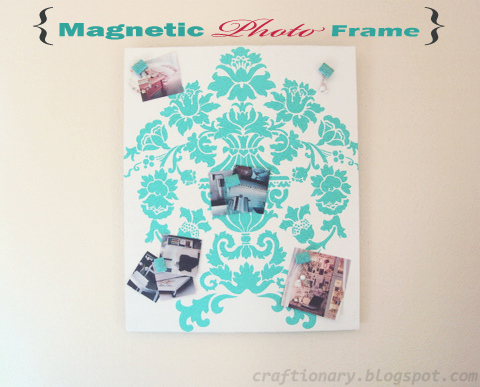 2. Chalk and Magnet Memo Board
Cute chalk and magnet Memo board.
That pennant is such a pretty addition to this board.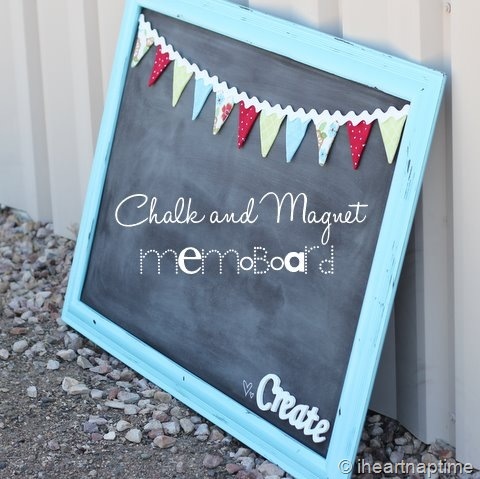 3. Display board
Turn simple baking trays into Magnetic display boards.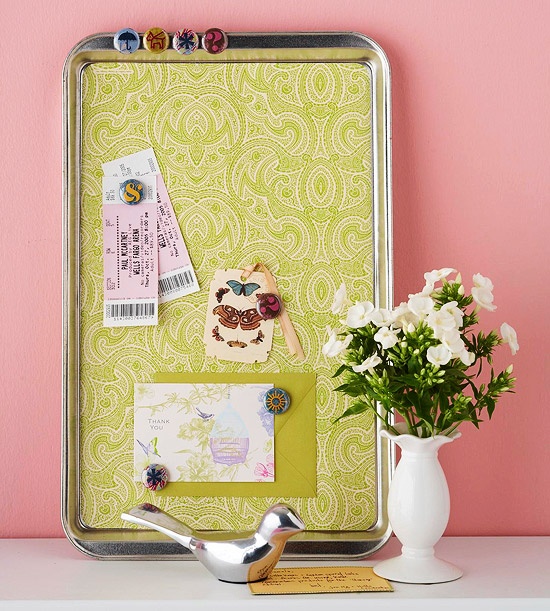 4. Magnetic frame
I love the tin flowers on this frame turned Magnetic board.
Paint the surface with chalkboard paint. To use it as chalkboard and magnetic frame.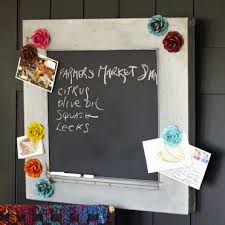 5. Magnetic Kitchen Command Center
WOW to this spectacular Magnetic board.
Organize shopping, to-do lists, coupons, receipts and so much more.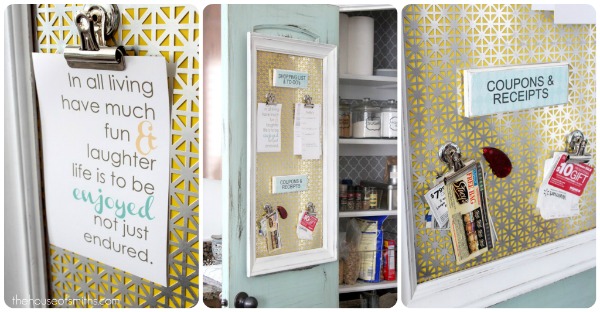 6. DIY magnetic chore chart or menu planner
Great Chore chart menu planner magnetic board idea.
Organizing kids homework and chores. And plan daily routines.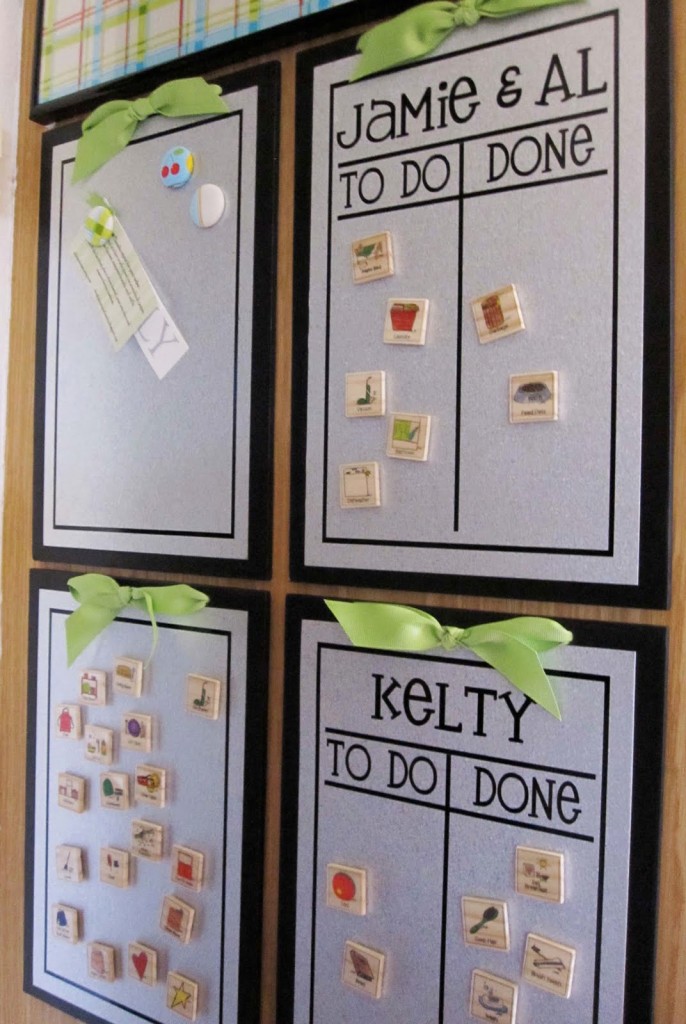 7. Magnetic repurposed frame
Re-purpose drawer into a magnetic frames.
Use fabric or scrap paper to match the decor of the room.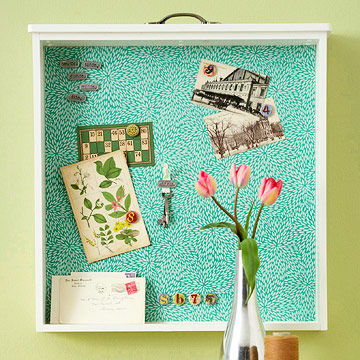 8. Simple DIY magnetic boards
Simple and easy Chevron magnetic board.
9. Easy DIY magnetic boards
Keep order stylishly with a magnetic board anywhere around the house. Turn a metal frame into an organizer.
10. Magnetic tray
Magnetic tray with a cute stencil and glittered magnetic discs. I love the look!
11. Office magnetic organizer
Organize your office supplies, calendar and notes.
Make a riveted sheet metal  magnetic board using sheets of metal.
12. Magnetic message board
Simple and sophisticated Message board.
13. Magnetic Makeup Organizer
Make a Magnet Board for organizing your Makeup. Such a good idea to organize your makeup. Wrap the iron sheet with fabric cover.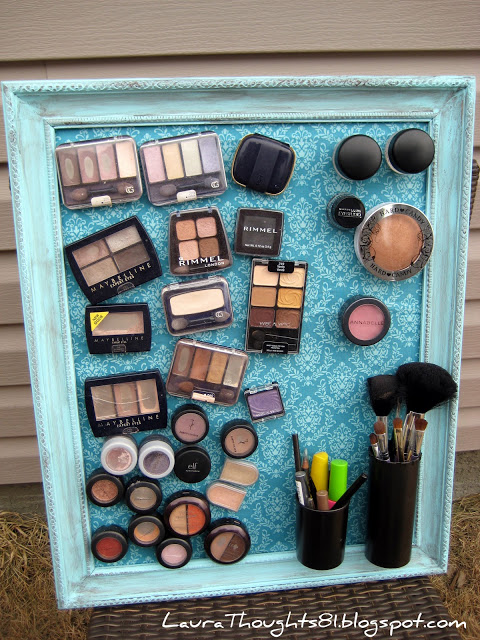 14. Magnetic Board Game
Mario Magnetic board game for some fun in your daily life. Kid's are going to love this idea for playing around with the different scenes of the game.
15. Dollar store magnet project
Pure genius idea! Cheap Magnet board from a dollar store pizza pan.
16. Decorative DIY Magnetic boards
Decorative magnetic frame with burlap beautiful yet inexpensive. Image no longer available but paint a frame your choice color and frame a sheet of metal wrapped with burlap to make a magnet board!
17. Magnet Game board
Magnetic scrabble board. Good idea with lots of fun possibilities for family and friends. Glue bookpages to a stainless steel sheet framed into a picture frame.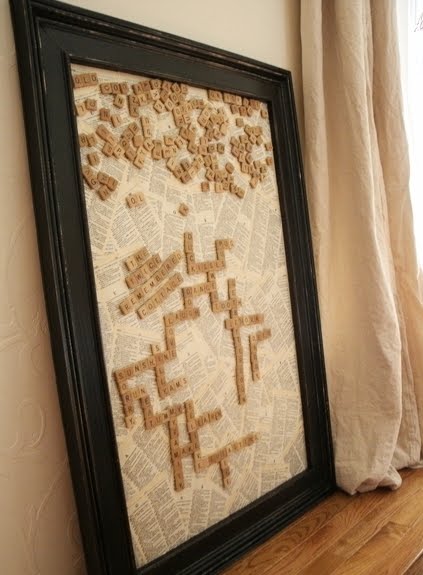 18. Magnetic study DIY magnetic boards
Magnetic board for student desk using stainless steel sheets is the best big boy's room organizing idea I have found. You can get these and custom cut them to your size from Home Depot and other home improvement stores.
I hope you enjoyed these great ideas to make DIY magnetic boards.
You will also like:
20 Ways to make Chalkboards
15 DIY Paper Lantern Ideas
15 ways to make tents
Looking for more great ideas?
Check out tutorials in the category
ORGANIZE
.
Are you on pinterest?
These are updated regularly whenever I find unique ideas.