Mothers day flowers (Making decorative flowers).
I am sharing 15 ways to make flowers to decorate gifts and home for celebrations.
Especially these flowers are great for celebrating Mother's day, birthdays and parties for girls.
If you are giving your mom something she has been wanting. And still want to make it special with something handmade added to it.
These flowers are bound to do that for you. Make flowers with paper, fabric, felt and even buttons.
You can use them for gift wrapping. Decorating your space for a surprise  in the morning and more.
These ideas are great for kids to make a handmade gift for mom.
With Mother's day coming soon, I have gathered these 15 DIY flower tutorials.
Mothers day flowers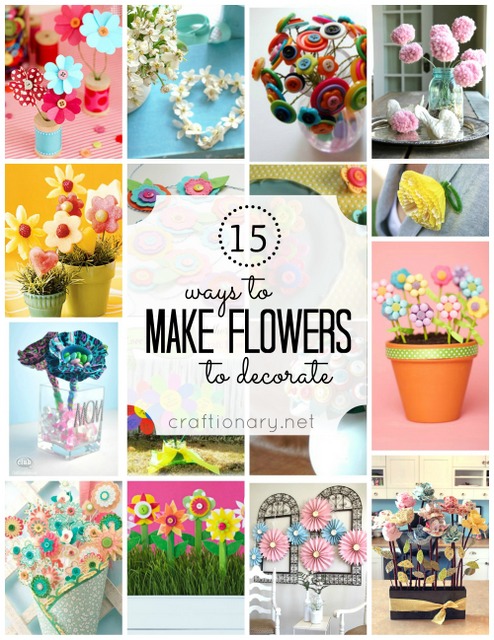 Making decorative flowers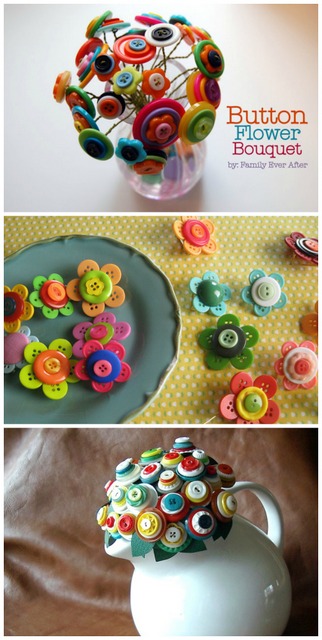 Make flowers with buttons. These are great for kids to craft for mom.
Button Flower Bouquet with wires and Button flowers with glue.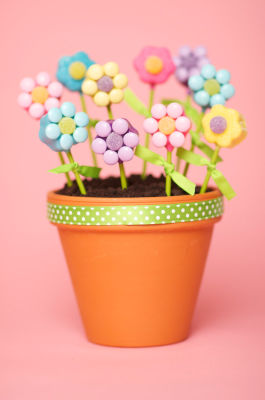 An edible flowers gift idea for Mothers day.
Use flower-shaped cutters and chop sticks to make cake pops bouquet.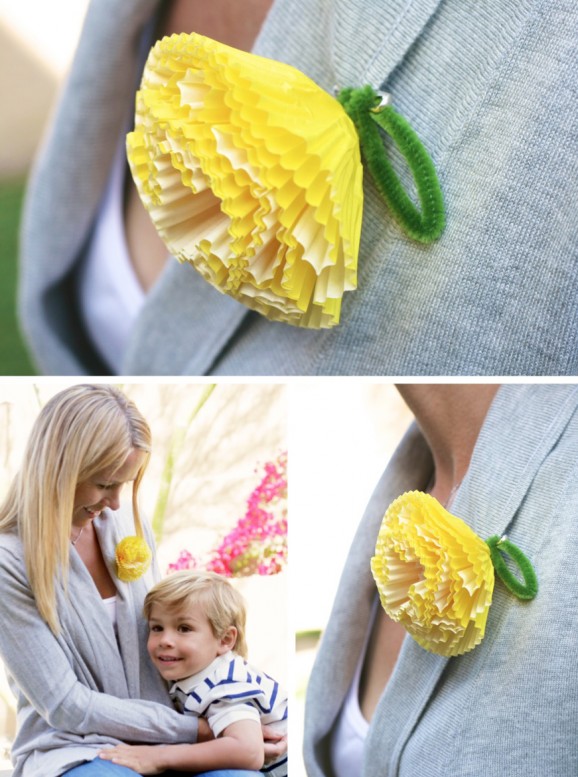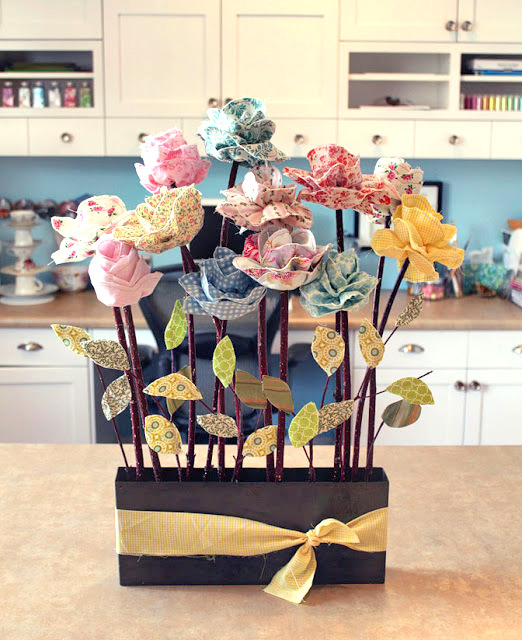 Beautiful flower pot with fabric flowers using wire. These are great for a crafty mom's craft room.
And so much more!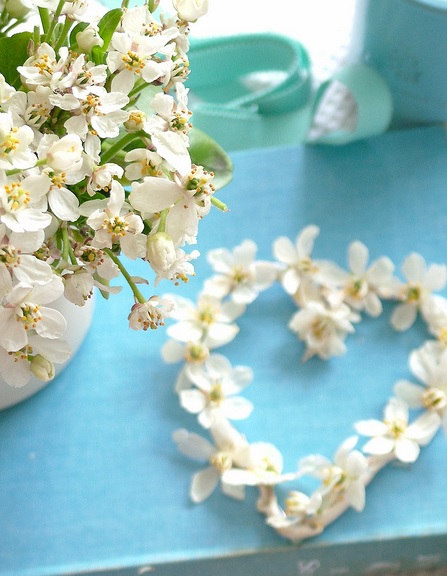 Use wire and artificial flowers to make a flower heart.
DIY flower heart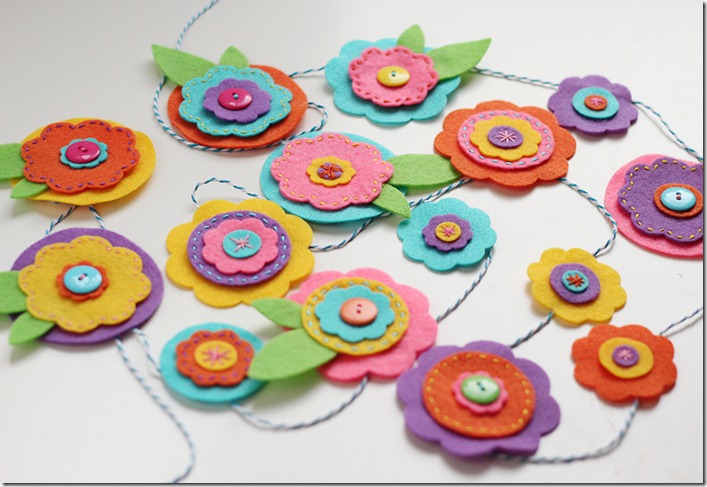 Making decorative flowers with felt
Cutest gift a mom is bound to love from her kids.
I love you because flowers for mothers day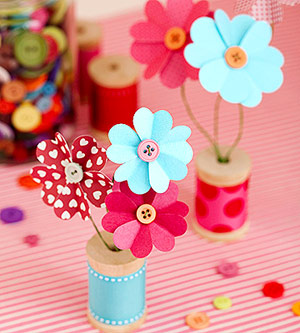 Fold and cut to make flowers and use spools (wrapped with ribbon) as flower vase.
If your mom loves to sew, these are just right for her!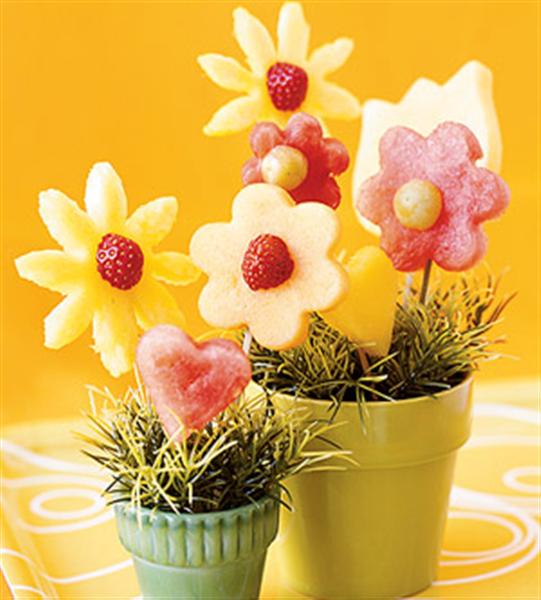 Use different shapes of cutter to make these fruit bouquets.
Mothers day fruit bouquet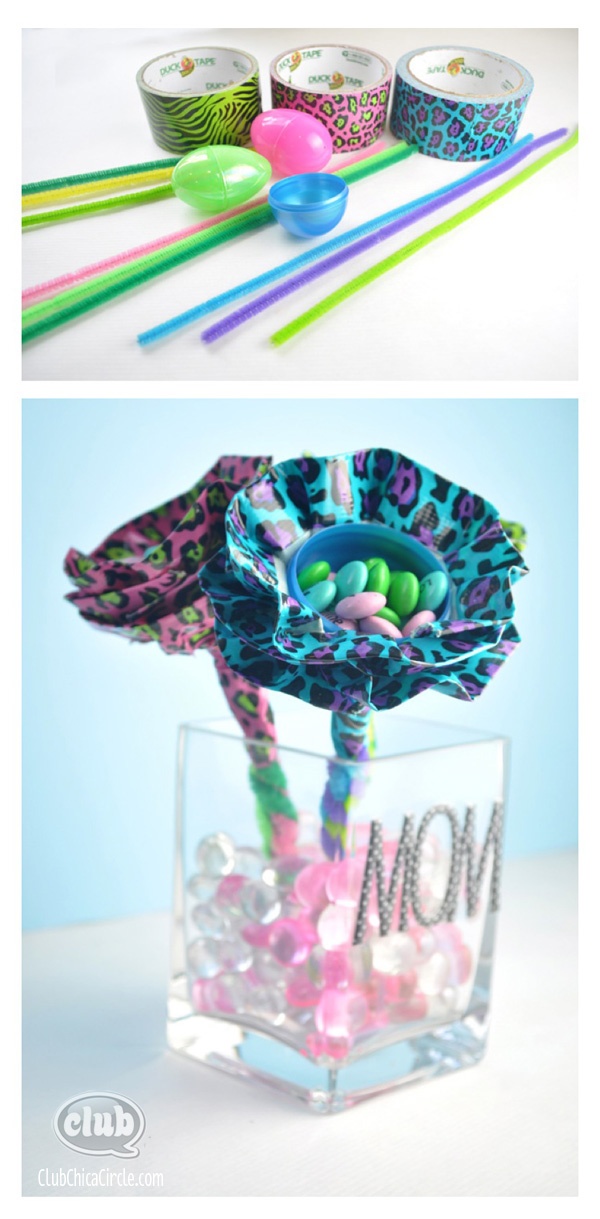 Cute candy bouquets made with plastic Easter eggs and duct tape.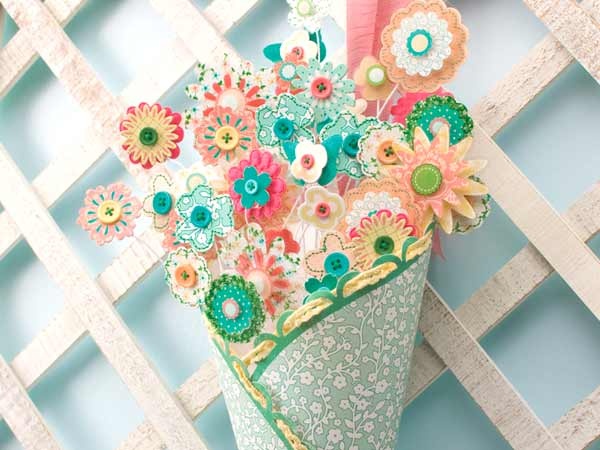 Use different pattern papers to make various flowers. Decorate them in a paper cone-shaped bouquet.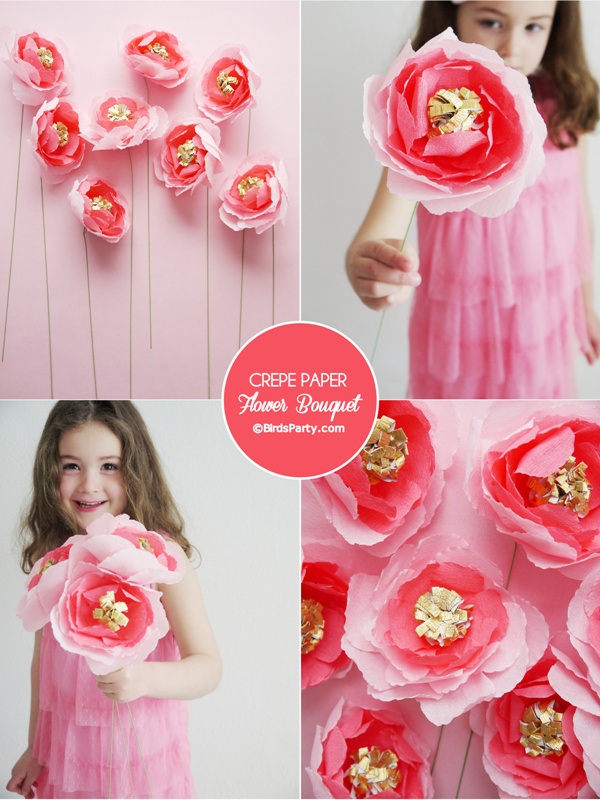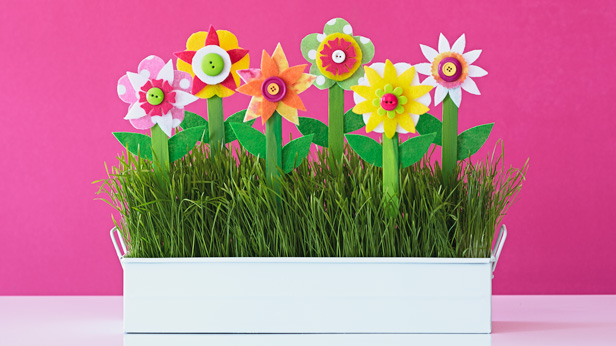 Make paper pinwheels to decorate your home on Mothers Day.
I am loving these blue and pink pinwheels hanging.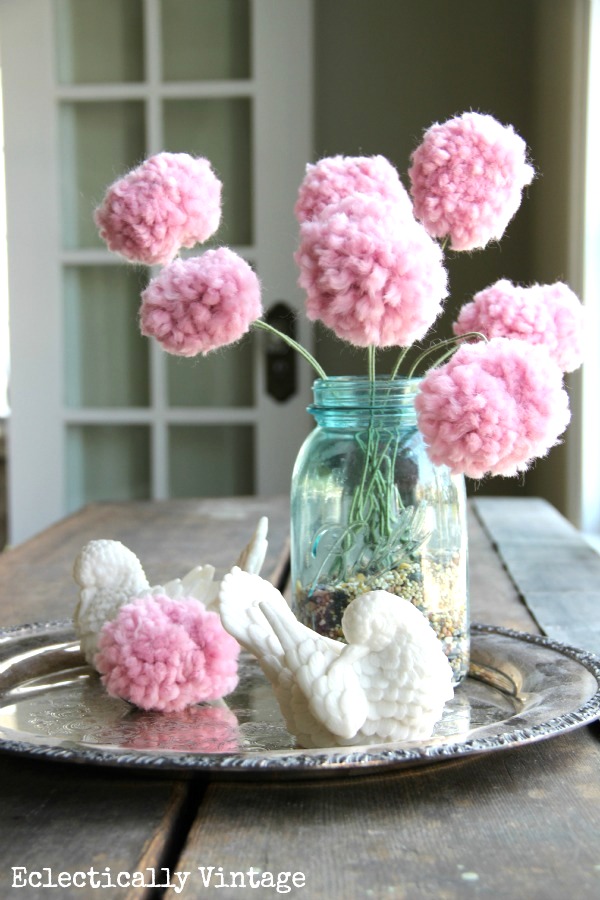 Use a fork to make pom poms.
These will look great in the tray, if you are planning to make a breakfast in bed for your mom.
I hope you enjoyed these ideas to:
Make Flower Bouquets
 You will also like:
20 Handmade Jewelry Gift Ideas
30 Special handmade gift ideas
25 Best Mothers Day Printable Gifts
Looking for more great ideas to Recycle?
Are you on pinterest?
These are updated regularly whenever I find unique ideas.