Decorating with Apothecary Jars is beautiful for homes. You can fill all sorts of great things to decorate with them.
Whether at party or decorating living rooms. Organizing kitchen or making your bathroom look fabulous.
If you go buy Apothecary Jars. They are pretty expensive. I am sharing some cheap and inexpensive Apothecary Jars.
Simply out of thrift store finding, mason jars, candle holders and even simple bowls.
I am sharing 25 DIY Apothecary Jars.
And also showing you what to fill in Apothecary Jars to decorate.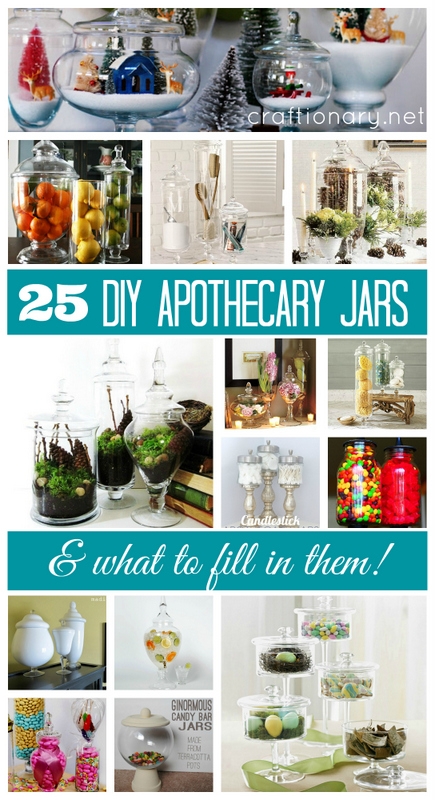 DIY Apothecary Jars
Check these out:
Make apothecary jars using Green Spray paint and mason jars.
Amazing! Green Apothecary Jars.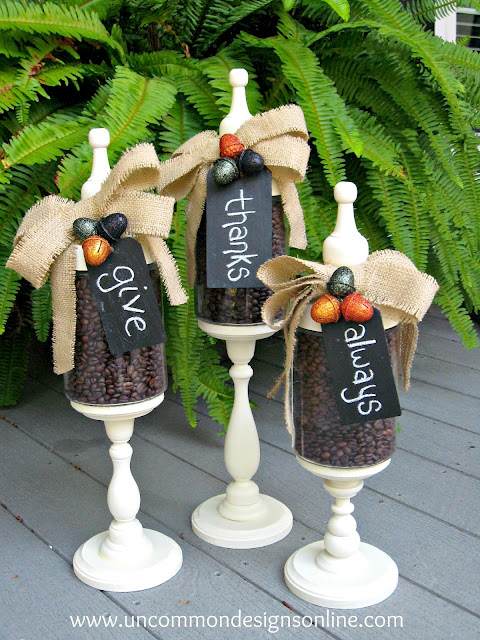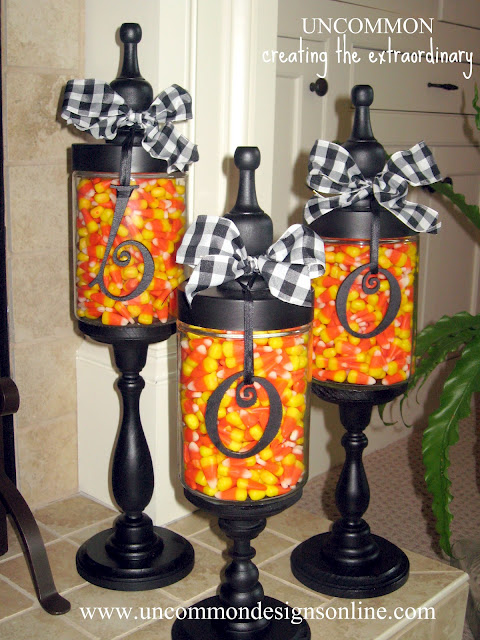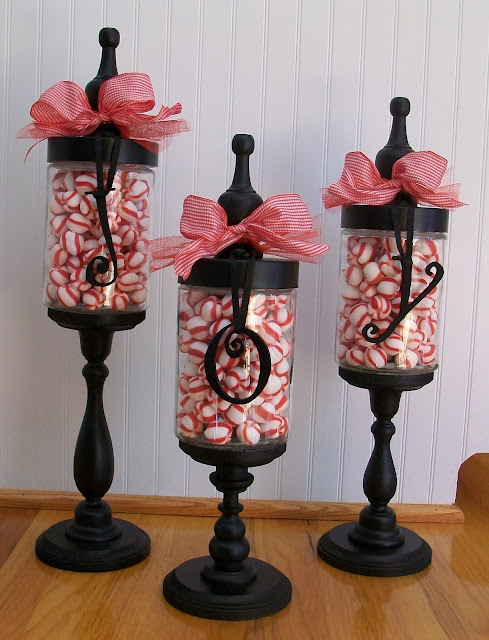 Superb Idea to change the simple look for every Holiday.
Simply decorate Apothecary Jars on various events to match the Holiday.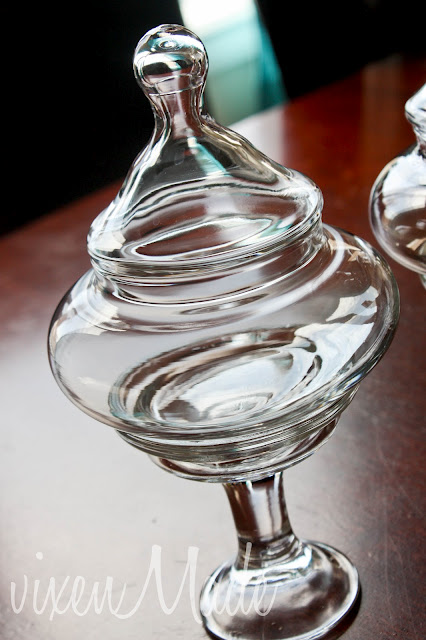 Vixen scored these Jars and Candle Holders at a thrift store. And made Apothecary Jars. Genius!
Bored of your jars. Paint them with Milk Glass Paint and revamp the look.
I am totally falling for these Apothecary Bottles from Ikea.
 You can tint mason jars and bottles any color using mod podge and paint. Follow this tutorial.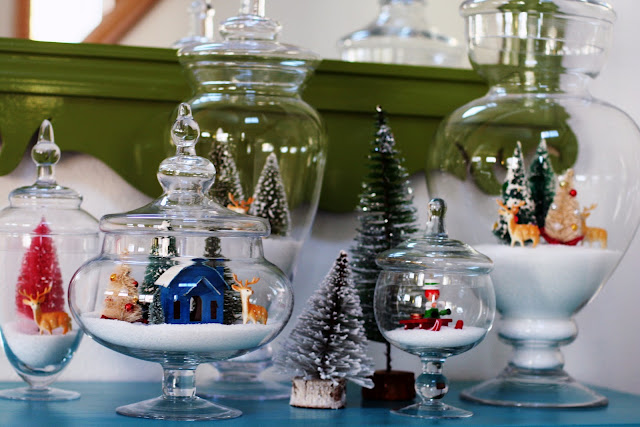 Cute Snow Decorations in Apothecary Jars.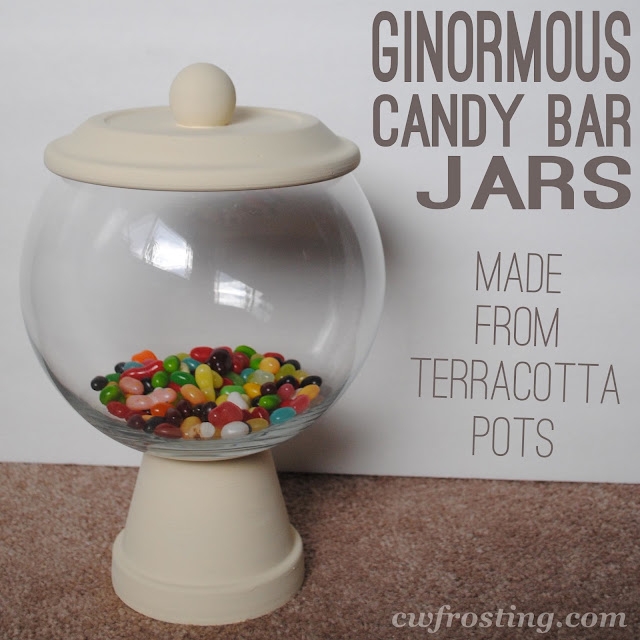 I love this cute Candy Bar Jars using pot and fish bowl.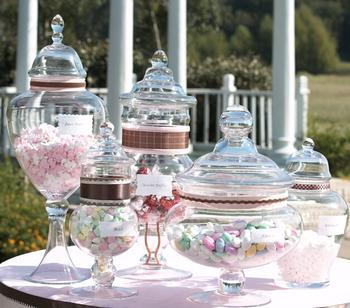 Wrap ribbon around the candy buffet vases and jars. Match your party theme and fill them up with Candy.
Apothecary Candy Jars from Mason Jars. So cute!
These were some DIY Jar tutorials.
Now let's get started with Great ways to Fill Jars to decorate.
Decorative Apothecary Jars
What To Fill in the Apothecary Jars!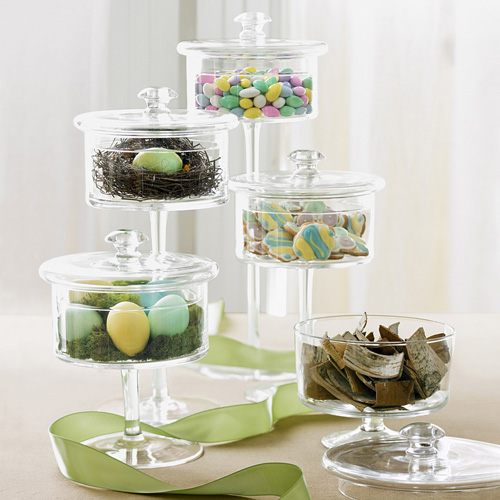 Easter Eggs, nest and moss in the jars. Love!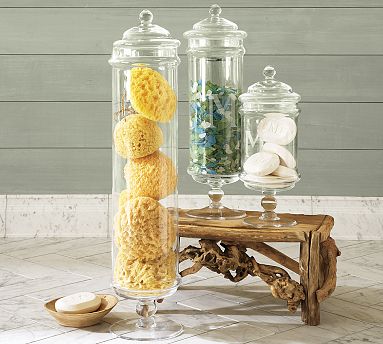 Fill your apothecary jars with scented soaps, sea shells, sponges or colored beads to match your decor.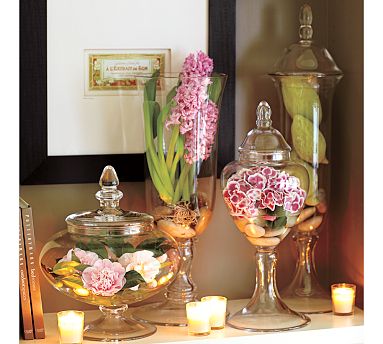 Floral arrangement for a warm decor in the jars.
Source

Colorful party celebration with candies in the Jars.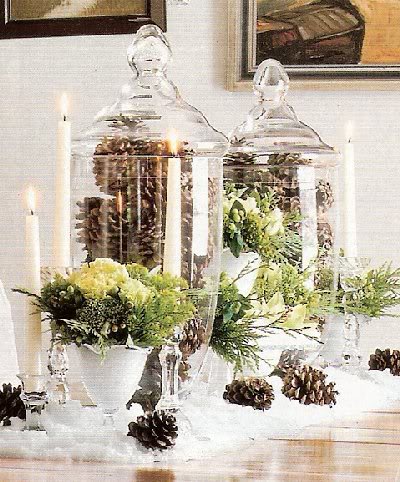 Fall pine cones arrangement. Source.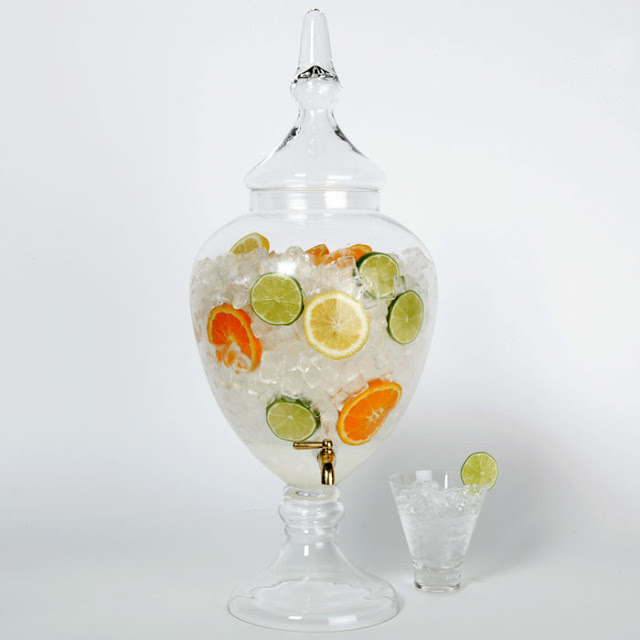 Slice up some citrus and toss it in to the apothecary jar. Add your favorite beverages.
Great way to DIY drink dispenser.
source.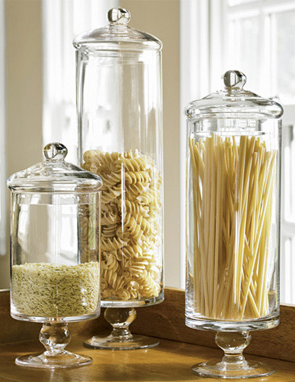 Great way to organize food in the Kitchen.
Your kitchen will look amazing with these jars containing Italian food.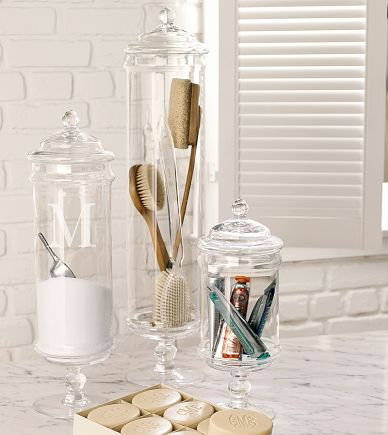 Dual use as containers and as decorative accents.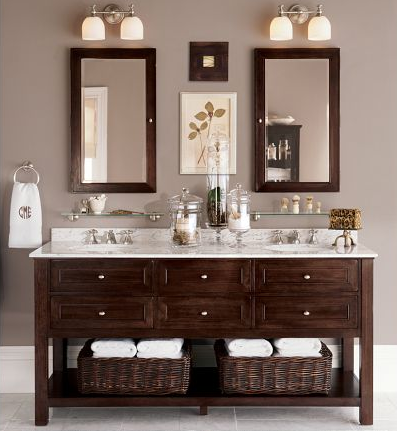 Love how the jars look in this double vanity scene.
source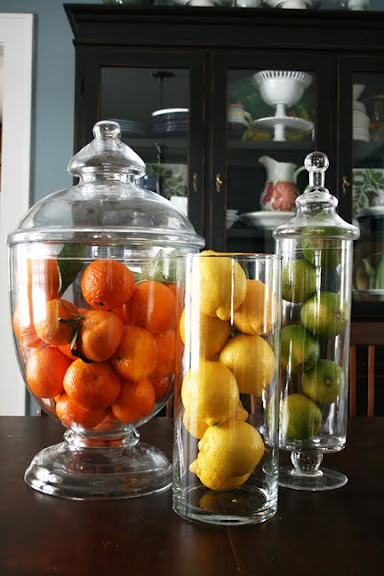 Fun and Bright Apothecary Jars with Citrus. source.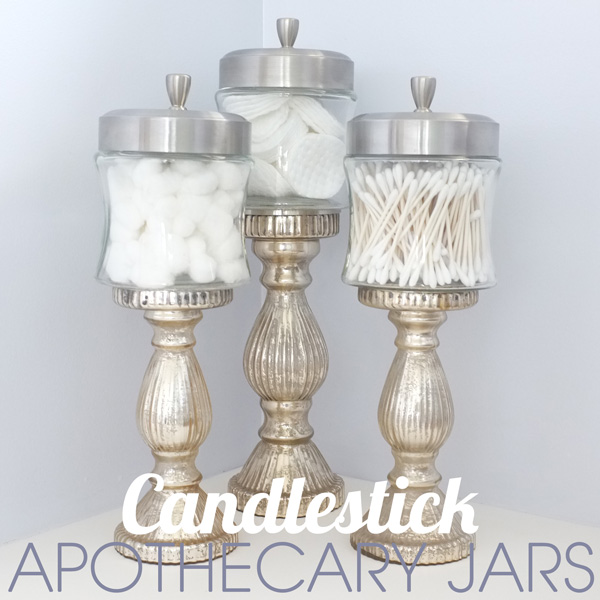 Organize your bathroom supplies.
Fill the Jars with Cotton Products like Q-tips, cotton balls and round cotton pads. Silver Jars.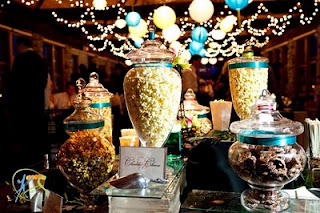 Love this beautiful wedding arrangement of Popcorn buffet.
Replace the candy buffet at the reception with this. source.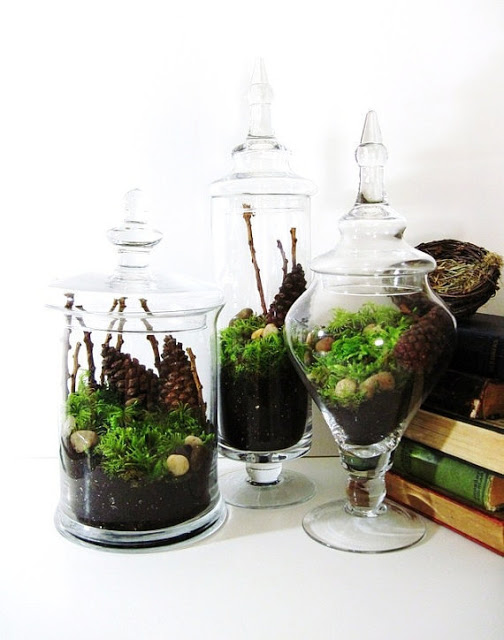 Superb Terrarium display in the jars. Etsy.
You will also like:
25 Storage Solutions for Spices
25 Ways to make candles
Multi-task Message Board
Looking for more great ideas?
Check out tutorials in the category
DECORATE
.
Are you on pinterest?
These are updated regularly whenever I find unique ideas.