This post may contain affiliate links. Please see our full Disclosure Policy for details.
Find favorite materials and tools to make best pine cone crafts for kids and adults that you have ever seen this Fall!

Pine cones and acorns are one of nature's hidden gems that may be used to make adorable DIY crafts. Pinecones are versatile and easily available for crafts, whether you gather fresh ones on a forest hike or discover them in the park or local craft store for decorations. This article will guide you on picking up, cleaning, and crafting with pinecones and introduce 60 pine cone crafts that will inspire your artistic side for Autumn nature decor at home or gift.
You will also like: 30 Kids Fall Crafts
What can I make using pine cones?
You can make pine cone wreaths, fire starters, fairy houses, centerpieces, potpourri, ornaments, place card holders, candle holders, garlands, and even original works of art. Pine cones provide many ideas for both useful and decorative projects.
How do you make pine cones look like flowers?
To make pine cones look like flowers, start by choosing pine cones with distinct scales.
Clean and dry them.
Remove extra scales to make a smooth foundation using pruning shears.
Paint the pine cone in vivid, floral-inspired colors.
Glue a paper or wooden stem to the base.
Add a decorative center, such as a button or bead, to complete the look. You can use these pine cone "flowers" in different crafts and arrangements.
PREPARE PINE CONES FOR CRAFTS
Preparing pine cones for crafts is crucial for ensuring cleanliness, pest-free, and preparations for various projects, whether collected from the yard or purchased.
How to clean pine cones for crafts?
Brush pine cones or shake them before using them for crafts to get rid of dirt and debris. Rinse with warm, soapy water and scrub. Before using, rinse and let air dry.
How do you dry pine cones so they open?
Bake the pine cones for around 30 minutes at 200°F (93°C) to reduce moisture and promote opening. After baking, allow them to cool and, if necessary, soak in warm water before letting them air dry in a space with good ventilation until completely open and dry.
How to bake pine cones for crafting?
Baking pine cones for crafts is optional, although it can be helpful. Baking at a low temperature (about 200°F or 93°C) for 30 minutes removes moisture, kills insects, and allows closed cones to open, making them more appropriate for various craft projects.
Can you microwave pine cones to open them?
It is not advisable to microwave pine cones to open them for handicrafts. Microwaving pine cones can create uneven heating, which results in burning or even a fire. In order to get the required results while reducing the danger of damage, it is better to operate the oven at a low temperature.
What is the best glue for pine cone crafts?
The best glue for Pine Cone crafts is a powerful, multifunctional adhesive like hot glue (hot melt adhesive) or a premium craft glue like E6000. These glues offer a strong and long-lasting adhesive for gluing pine cones to different surfaces and materials in your creative projects.
What kind of paint do you use on pine cones?
Acrylic craft paint is best for painting pine cones. Pine cones' rough surface accepts acrylic paint well; it dries and comes in different colors. It is perfect for various pine cone craft projects since it offers a strong and colorful finish.
How do you spray pine cones to preserve them?
You may apply for a transparent acrylic sealer or spray varnish to preserve and enhance the natural beauty of pine cones. Spray the pine cones with a light, equal layer, and let them air dry completely. It keeps the cones dry and preserves their aesthetic quality for crafts and decorations.
Does Hairspray preserve pine cones?
Although hairspray is commonly used to preserve pine cones, it is not the best preservative. Although it could offer a short-term solution, it is not made for long-term preservation or resistance against moisture and decay. A transparent acrylic sealer or spray varnish is a more efficient approach to preserving pine cones for crafts and decor.
Do you need to seal pine cones?
Sealing pine cones isn't always essential, but it might be beneficial depending on what you are doing with them. Pine cone sealing helps to maintain them, making them less likely to leak sap or decay over time. It's particularly effective for crafts or decorations exposed to dampness or handling.
How do you add scent to pine cones?
Follow these steps to give pine cone crafts or decorations a pleasing scent:
Choose Essential Oils: Choose which essential oils have the fragrances you want. Lavender, cinnamon, pine, and citrus oils are common options. Fall scents like harvest spice, apple cider, coffee cake, gingerbread, and pumpkin pie are ideal for Fall crafts.
Mix oil and carrier: Blend essential oil with carrier oil like jojoba or almond oil to reduce its strength, adding 10-15 drops to each ounce of carrier oil.
Soak the Pine Cones: Place the pine cones in a jar or bag to seal and soak them. Cover them with the perfumed oil mixture.
Seal and Shake: To disperse the fragrant oil among the pine cones, seal the bag or container and shake it.
Allow Them to Absorb: Leave the pine cones in the sealed bag or container for several days, regularly shaking or mixing to ensure thorough absorption.
Dry: After determining the desired smell level, remove the pine cones and allow them to air dry for a day or two to dissipate any excess oil.
Your pine cones are now fragrant and ready to use in crafts or as decorative accents, filling the room with a lovely perfume.
How do you make pine cones smell stronger?
Follow these instructions to make pine cones smell stronger:
Choose Fragrant Oils: Go for essential oils with strong aromas, such as cinnamon, clove, or pine.
Concentrated Oil: Use an essential oil with a higher concentration. For every ounce of carrier oil, use 20–25 drops.
Soak for more Time: Let the pine cones soak in the fragrant oil mixture for a week or more.
Seal Tightly: To keep the aroma in, use the bag or container for soaking is airtight.
Shake and Rotate: To distribute the smell, shake or rotate the pine cones in the container often.
Dry Completely: In order to get rid of extra oil, let the pine cones air dry for a few days after reaching the appropriate strength.
These procedures will make your pine cones smell stronger, resulting in more fragrant and long-lasting crafts or decorations.
When you soak a pine cone in water what happens?
Several things may take place when you soak a pine cone in water:
Opening: Pine cones crack open and release seeds when exposed to moisture, with soaking causing scales to open up.
Closing: The pine cone may close due to water absorption during soaking but may reopen when dried.
Softening: The pine cone's softer and more malleable nature due to water absorption makes it easier to work with for crafts and decorating.

Sap Release: The pine cone can sometimes release sap or resin after soaking, which can be untidy and sticky.
Mold Growth: If the pine cone remains wet for a long time, it could turn into a haven for mold and mildew.

Soaking a pine cone in water depends on its type, stage of development, and state. It's best to let it dry before using it for crafts or ornaments.
How do you get the cinnamon smell in pine cones?
You may use cinnamon essential oil to give pine cones a cinnamon fragrance. Here is a quick technique:
Materials required:
A resealable plastic bag or container with lid
Steps:
Pine Cone Gathering: Gather the pine cones for scenting.
Cinnamon Oil Preparation: Add cinnamon essential oil to a basin and adjust the droplet amount based on the desired perfume strength.
Pine Cones: Add the pine cones to a container or bag made of plastic to seal.
Apply Cinnamon Oil: Sprinkle the pine cones into the bag or container with the cinnamon essential oil.
Seal and Shake: To distribute oil among pine cones, seal the bag or container and gently shake it.
Let them absorb: Allow pine cones to absorb the cinnamon aroma by leaving them closed for a few hours or overnight.
Dry: After reaching the desired aroma level, remove the pine cones and allow to air dry for a day or two to evaporate any excess oil.
Pine cones now emit a delightful cinnamon scent, ready for use in crafts or decorations, enhancing comfort and pleasant ambience of your space.
When you soak pine cones in vinegar what happens?
Soaking pine cones in vinegar can be beneficial for various purposes, including cleaning, disinfecting, changing color, softening texture, and cleaning sap.
Cleaning: Vinegar can remove dust, dirt, and harmful substances, making the cones appear cleaner and more suitable for crafts.
Scent: Vinegar has strong smell that may not be suitable for home design or crafts.
Color Change and Texture: The vinegar's acidity softens the cones, making them more malleable and practical for some crafts.
Cleaning sap: Additionally, vinegar can dissolve and remove pine cone sap or resin, which can be beneficial for some projects.
It is crucial to consider the specific goals and project requirements before using vinegar for cleaning purposes.
What happens when you pour bleach over pine cones?
Bleach can lighten the natural color of pine cones, disinfecting them by killing microorganisms, fungi, or insects. It's a strong odor, though not desirable for crafts, and can absorb the cones in it. The acidity of bleach can soften the cones, making them more pliable. It can also help dissolve sap or resin, useful for crafts. But you are advised to take caution, as it can damage or weaken the cones. To avoid this, use bleach in a well-ventilated area, follow safety precautions, and remove any residual bleach.
Can you soak pinecones in alcohol?
Soaking pine cones in alcohol, like rubbing or denatured alcohol, can be used for crafting and decorating. It disinfects them by eliminating microorganisms and insects, adds a clean fragrance, extracts natural colors from dried flowers or spices, and removes dirt, debris, or sap, leaving them clean.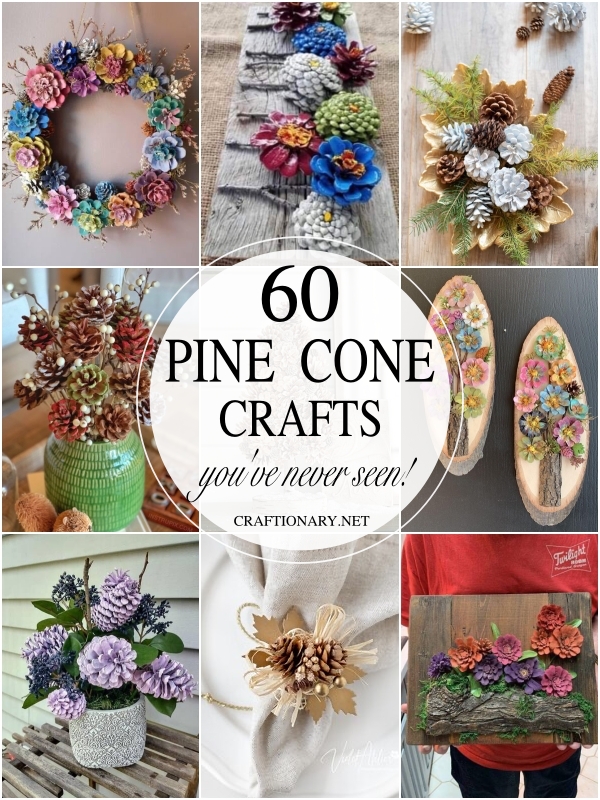 Large Pine Cone Crafts
Making crafts out of large and long pine cones may be a creative and interesting pastime. Here are some suggestions for crafts with pine cones:
Painted pinecones on wooden boards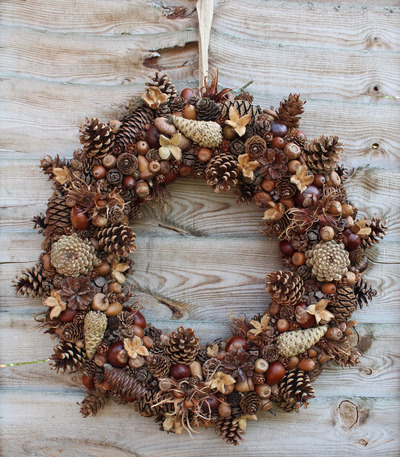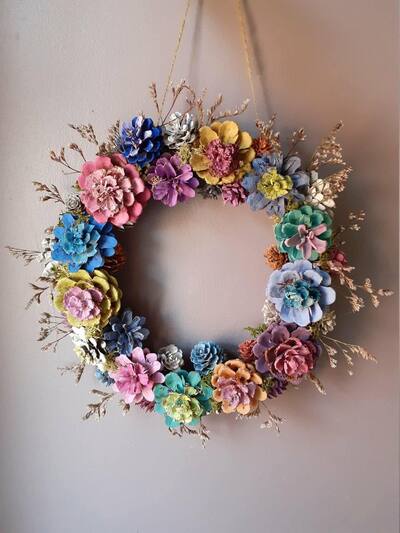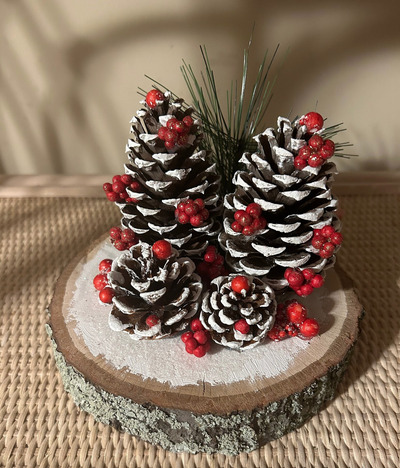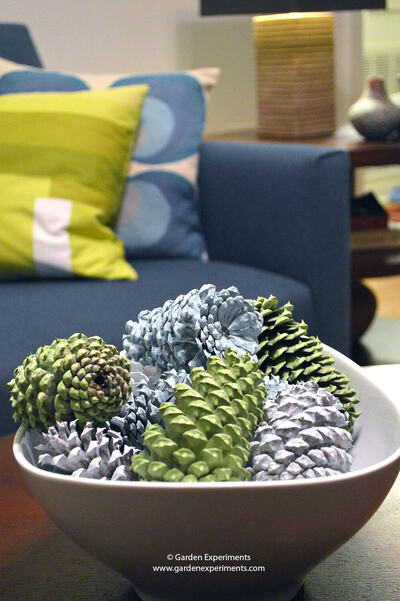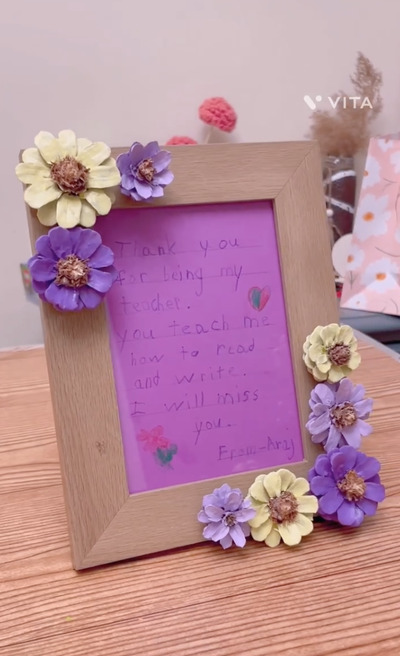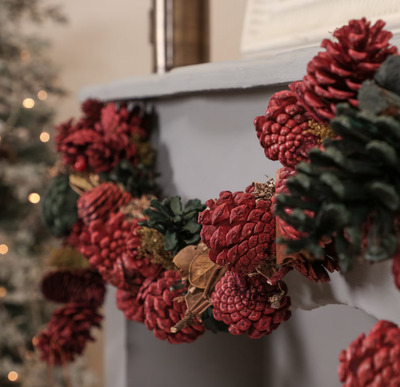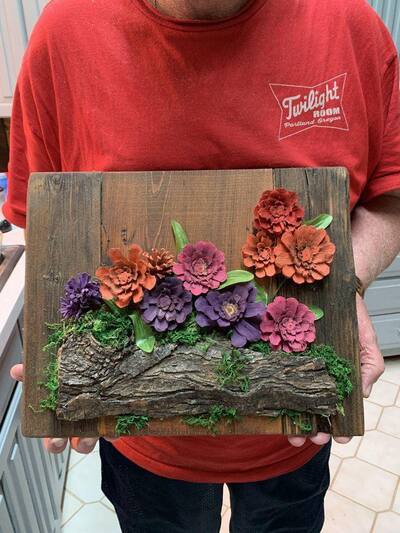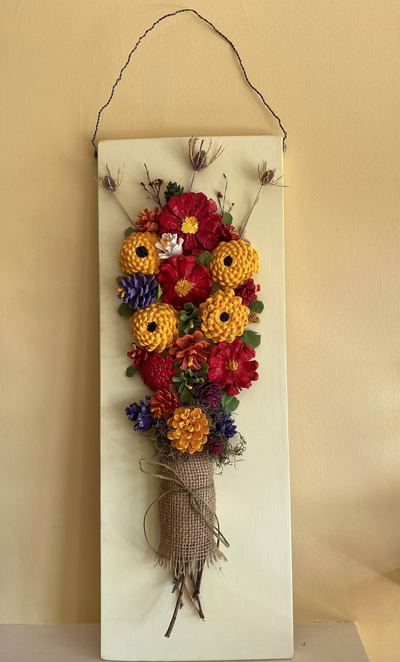 Easy Pine Cone Crafts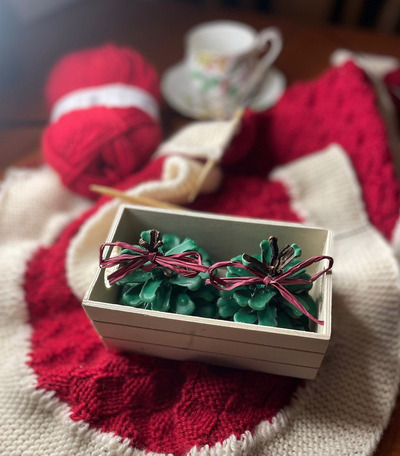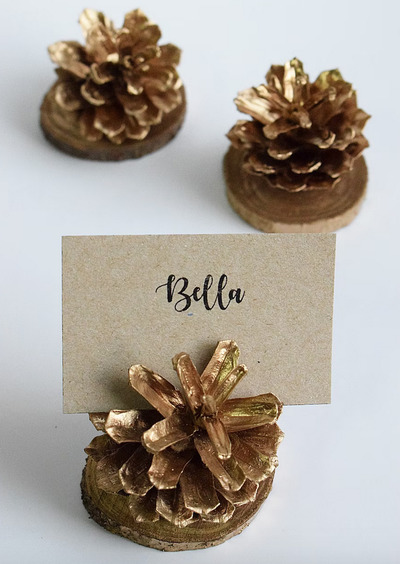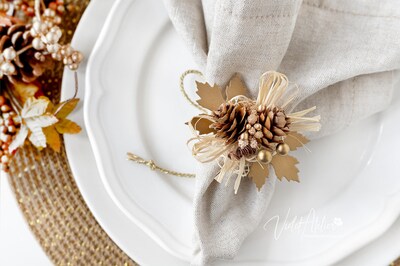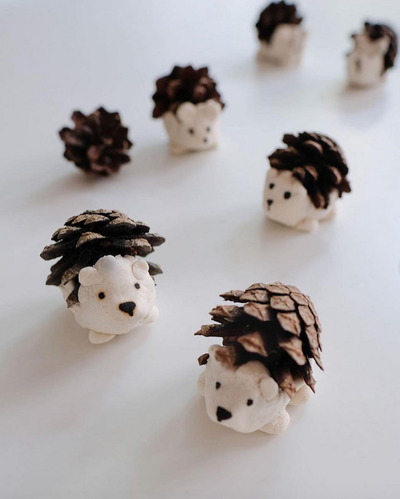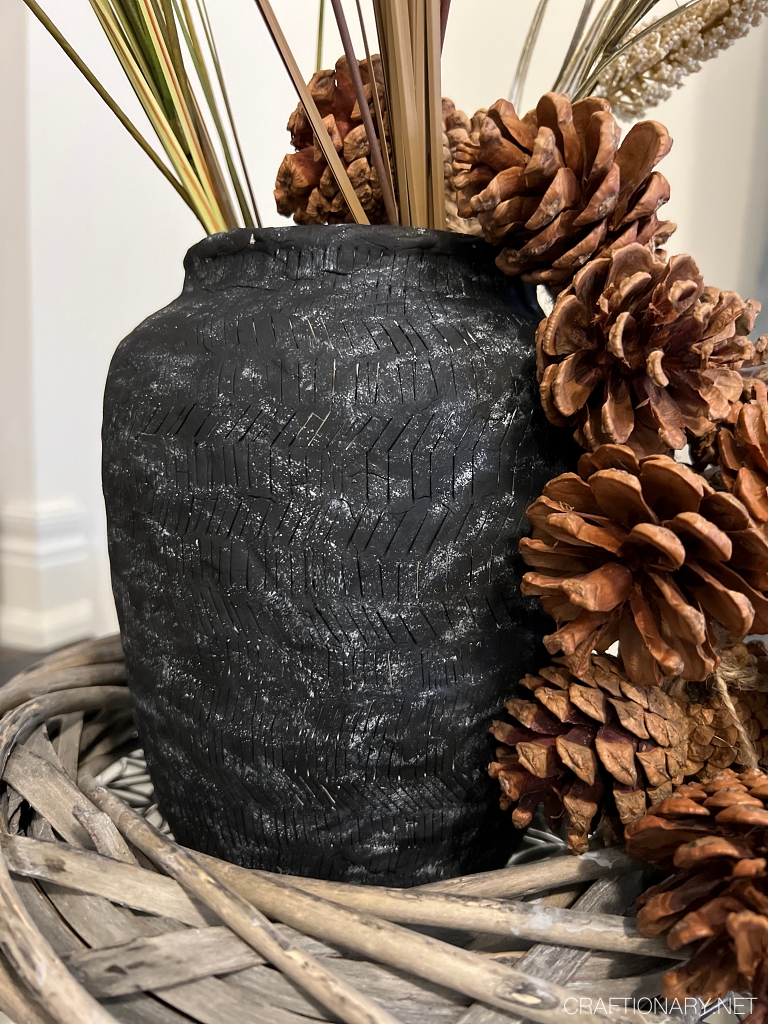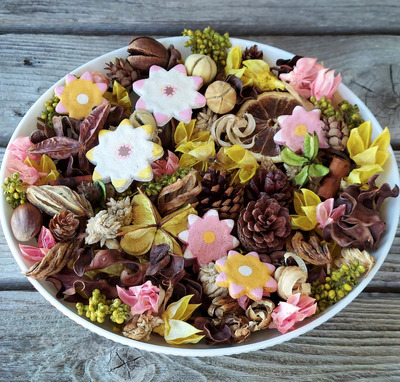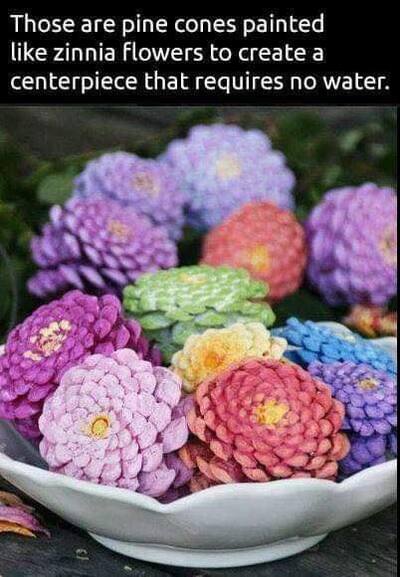 Painted pine cone lilacs centerpiece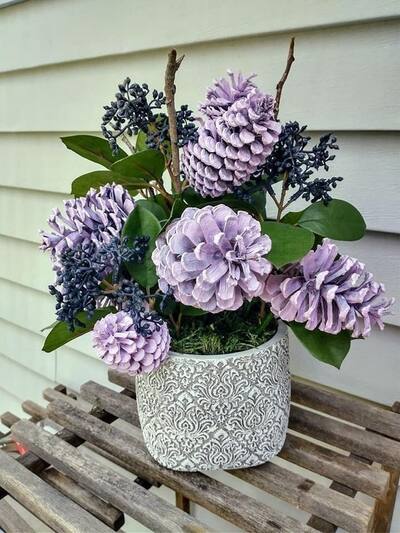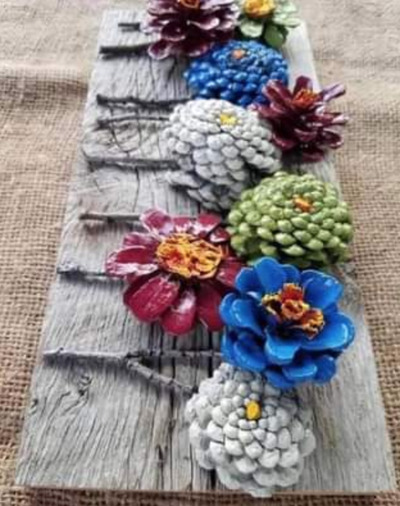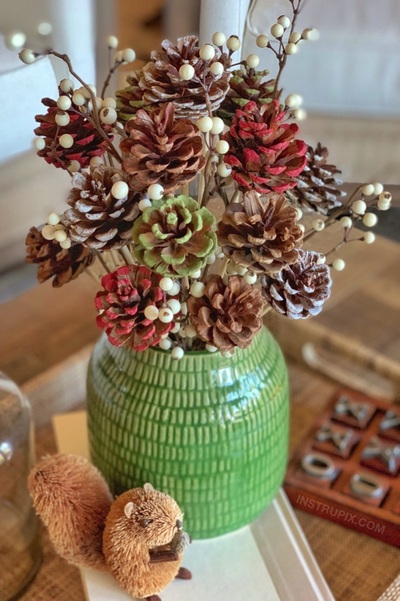 Handmade colorful pinecone balls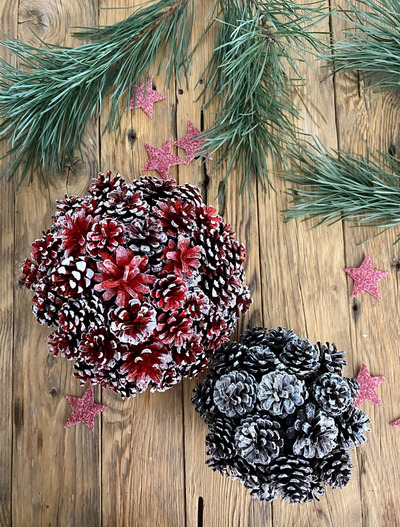 Small Pine Cone Crafts
Beautiful Wind catcher with pinecones (unknown source)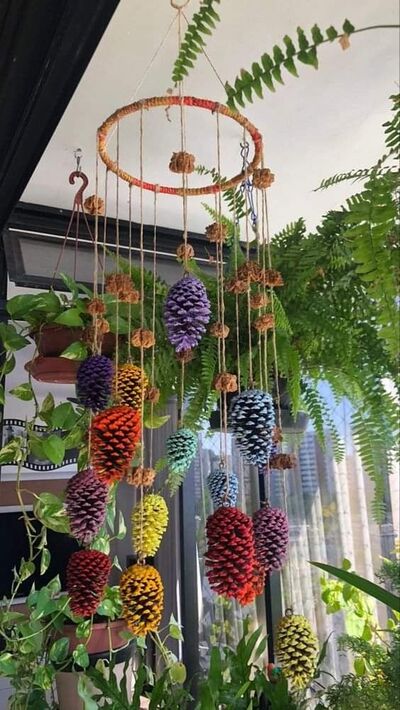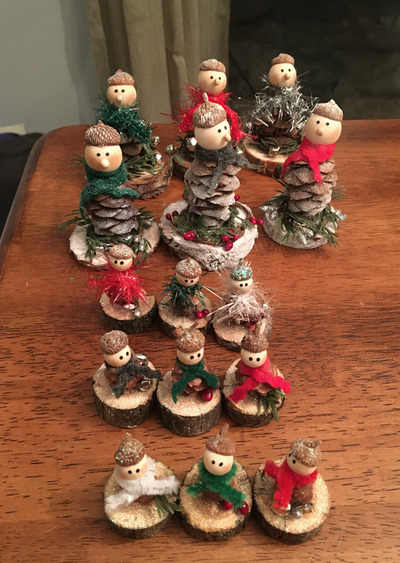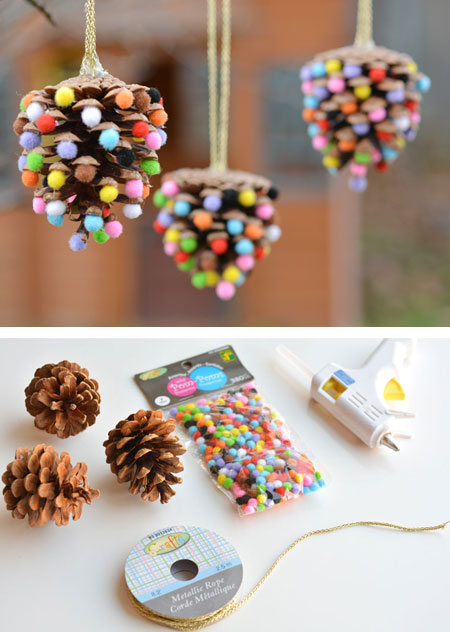 Natural Candle holder with pinecones glues on cardboard circle and candle in the center. (unknown source)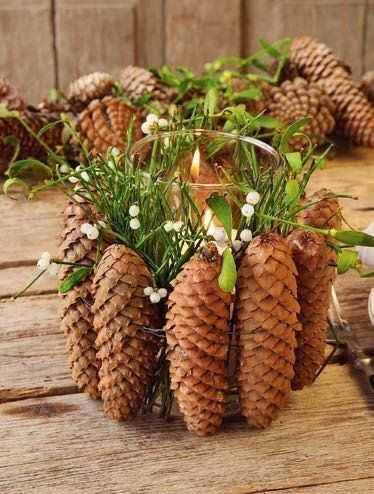 Bleached Pine Cone Crafts
Bleaching Pine Cones is a very easy and simple process that involves soaking the cones in bleach for about 12 hours and drying them in open air under the sun for about 12-24 hours. There are few ideas listed below for bleached pine cones.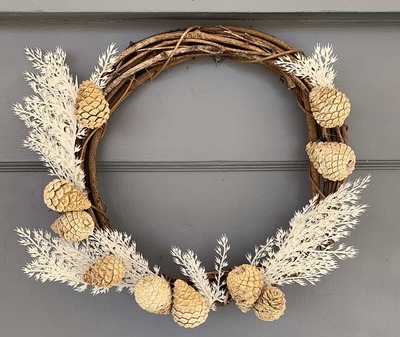 Bleached Pine Cone Tablescape without bleach using chalkpaint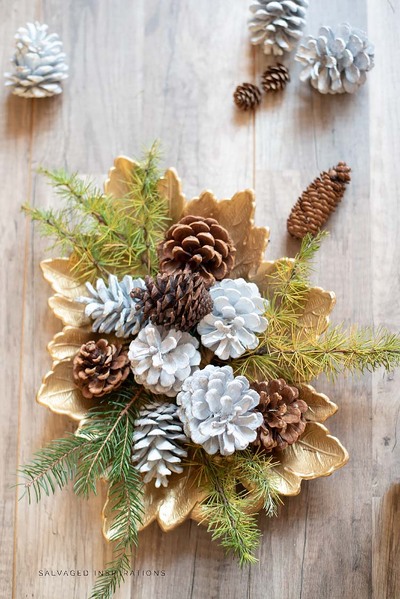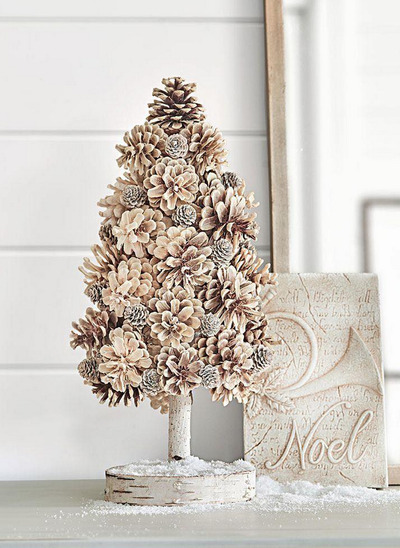 Scented Pine Cone Crafts
Scented pine cone crafts may provide a lovely aroma to your home decor. Here are some ideas for scented pine cone crafts:
Essential oil scented pine cones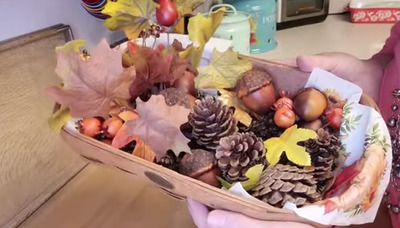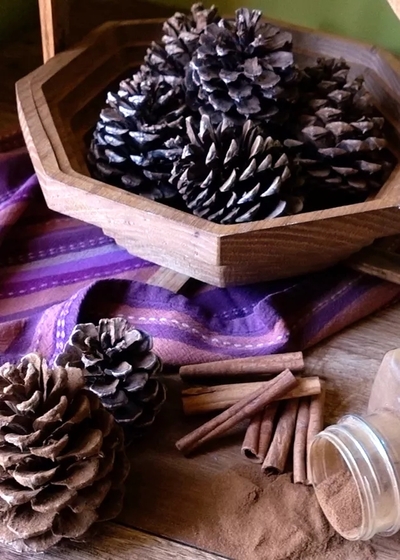 Creative Pine Cone Crafts
There are many creative pine cone craft ideas to inspire your creativity: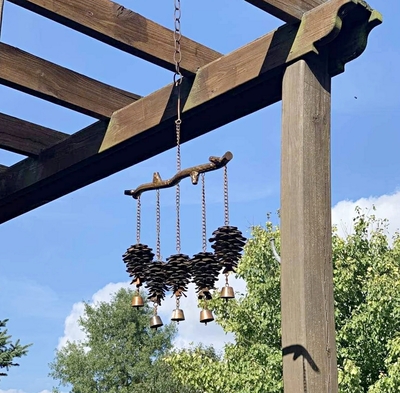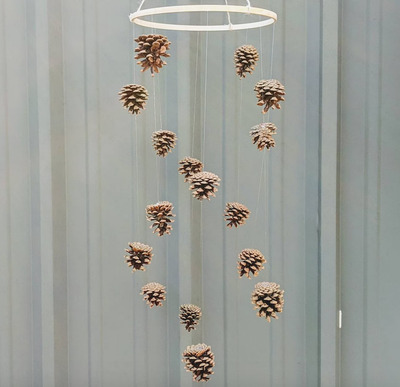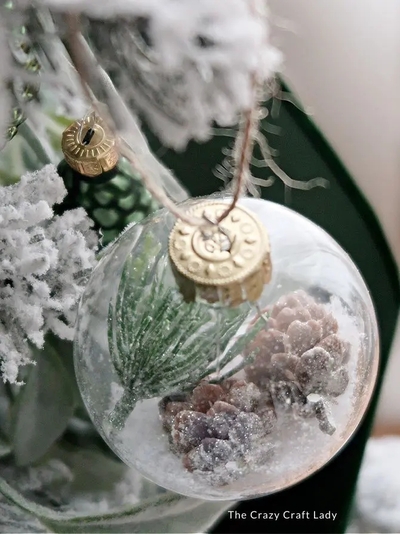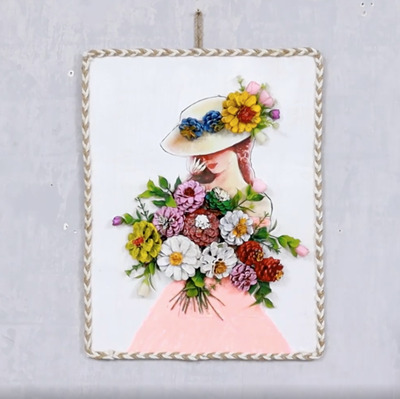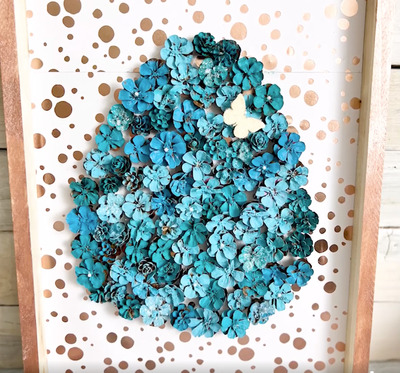 Handmade Colored Pinecone Flower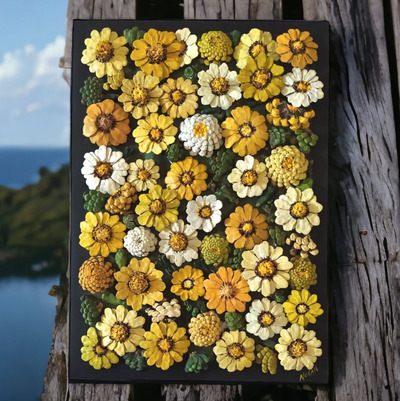 Coolest Pinecone Coasters with epoxy resin.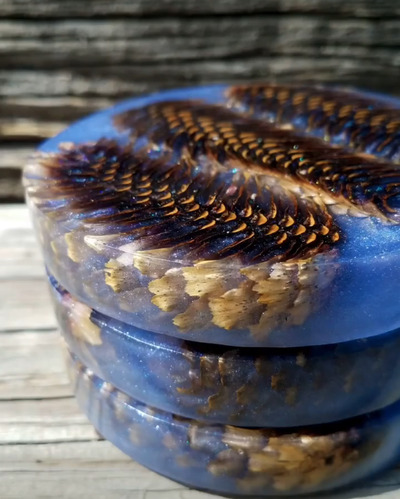 Teacup Pouring Art using Pinecones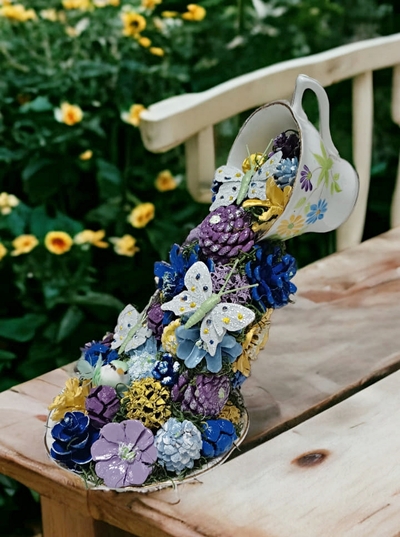 Natural Pinecone Crafts

Pine cone Mason Jar Luminaries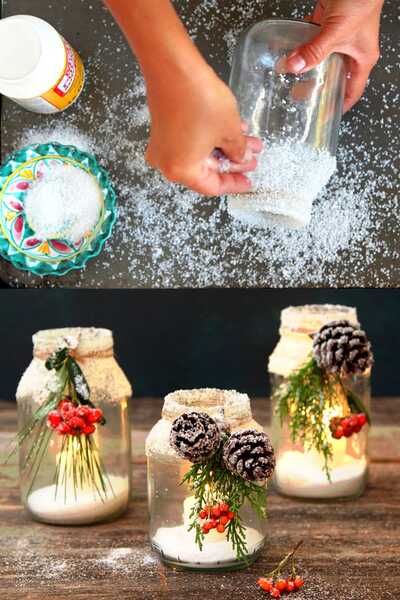 Winter village centerpiece with moss, driftwood, and pinecones via Pinterest.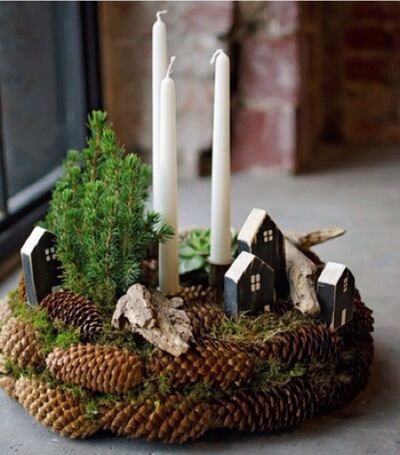 Cute Pine Cone Gnomes (unknown source)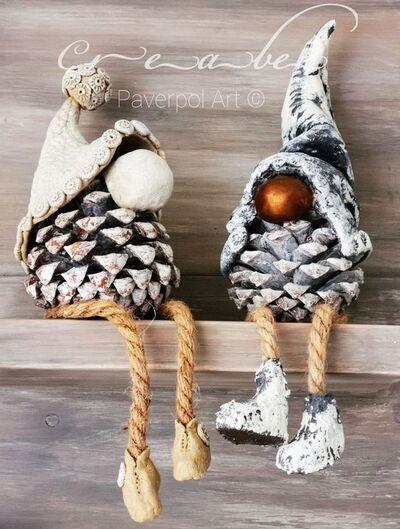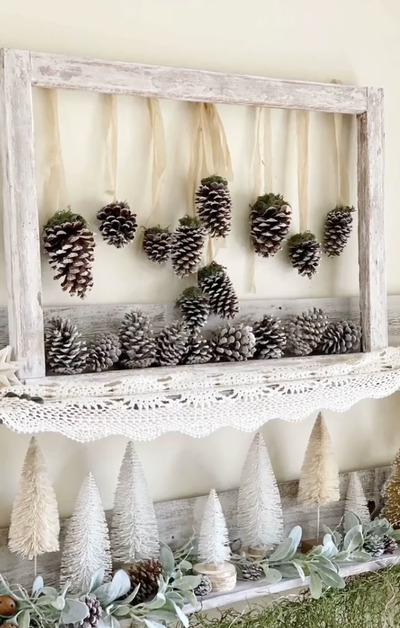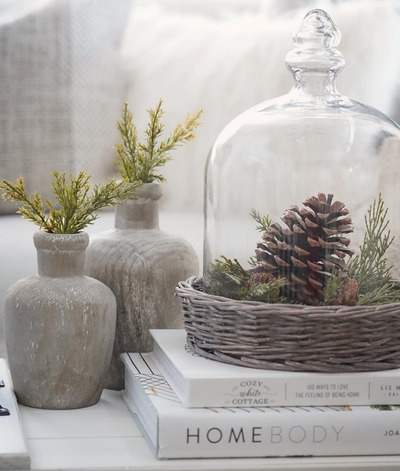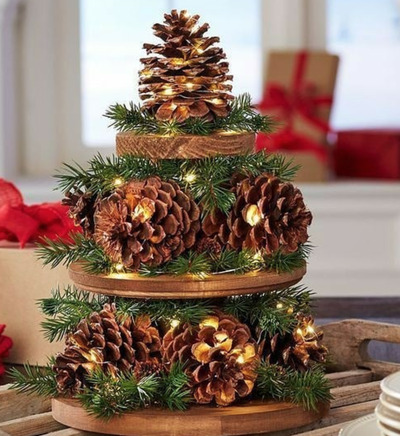 Christmas Pine Cone Tree Decoration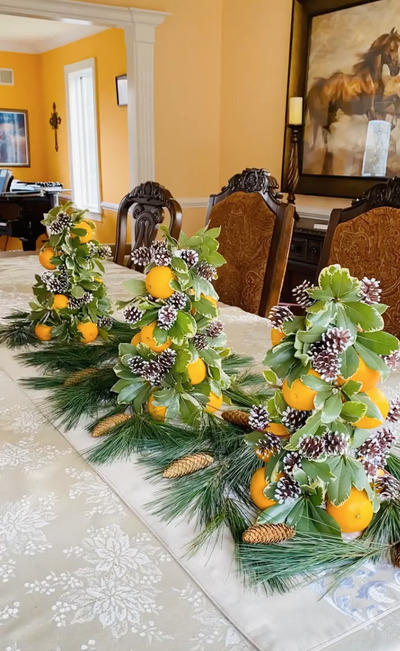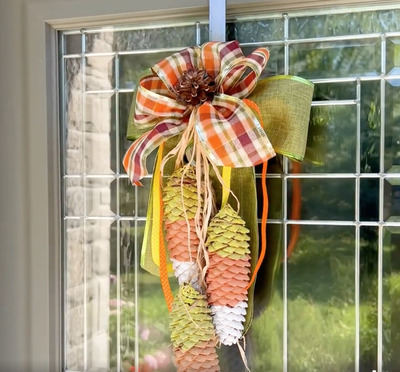 Seasonal Pine Cone Crafts
Cabin Pinecone Wooden Advent Calendar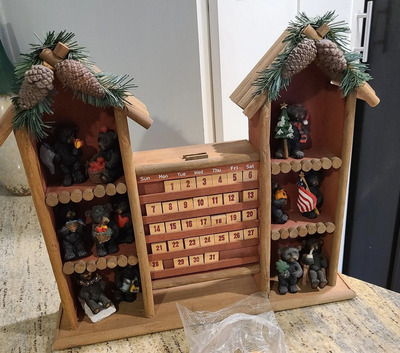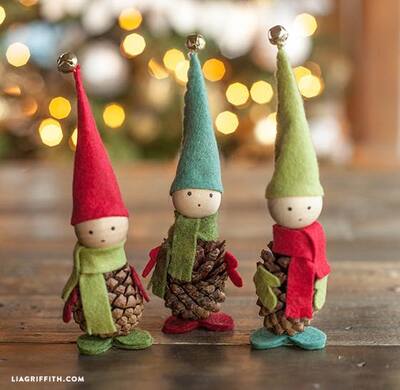 Snow dusted pinecone Christmas tree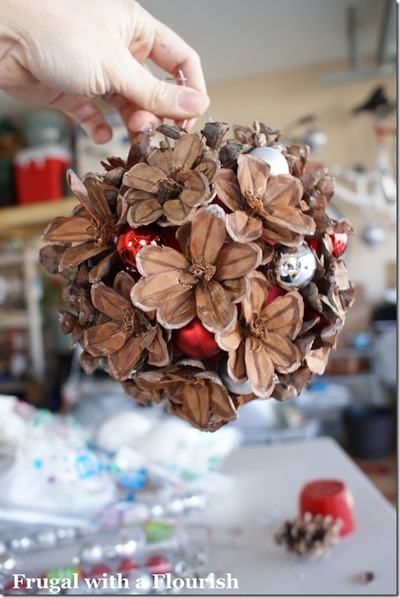 Luxurious Thanksgiving centerpiece of a white bowl with pinecones, berries, foliage and with a playful gold bow via Pinterest.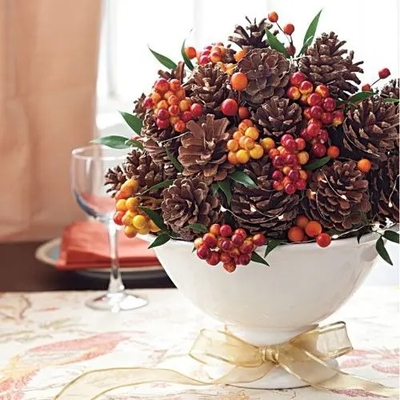 Painted Pine Cone Crafts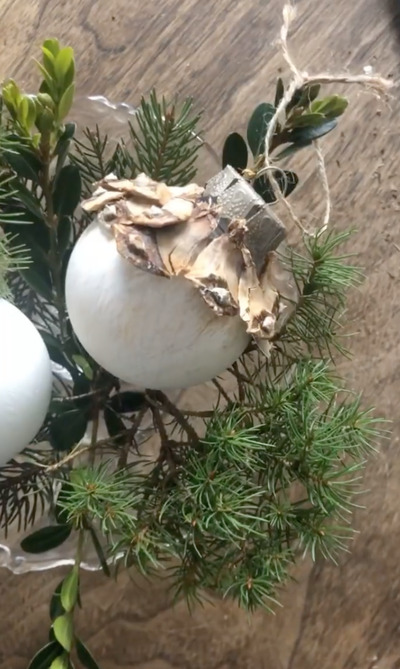 Natural Pine Cone Bird via Pinterest.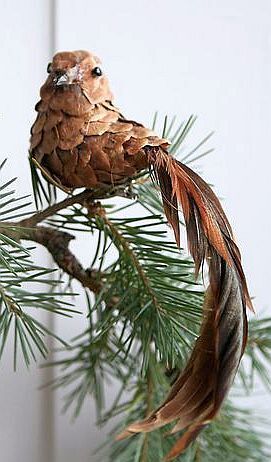 Painted pinecones centerpiece with candles via Pinterest.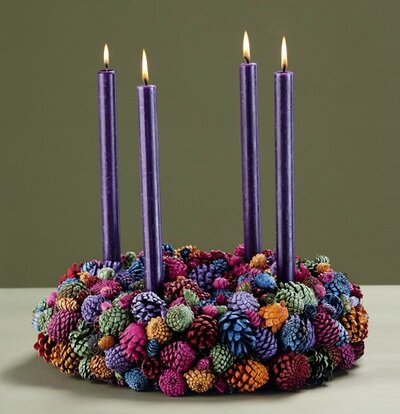 Vintage art using pinecones via Pinterest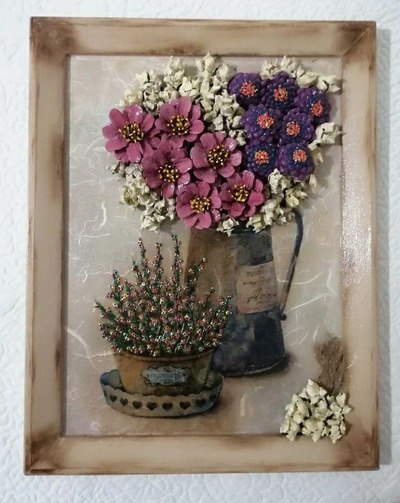 These 60 pine cone craft ideas are perfect for decorating for special occasions or incorporating nature into your home. Gather pine cones, indulge in your creativity, and transform nature's abundance into stunning art pieces. Happy crafting!
Written by: Alveena Nazir