This post may contain affiliate links. Please see our full Disclosure Policy for details.
Mercury glass is an excellent effect you get with looking glass mirror like spray paint. The sparkling shine you get on glass projects with this paint is outstanding.
In 19th Century England, it was known as the poor man's silver or real silver and was an elite decor item. Similar concepts were common in America and France. Now these precious antique collectibles are very rare and a collection to cherish. However, similar results can now be achieved with spray paint.
Mirror paint is found in metallic color like silver, but bronze and gold can also be imitated with this process. The best part about it is that you can get done in a flash by spraying the paint on your transparent glass project. I especially love the scratched mercury glass technique, it gives it a vintage antique class.
There are lots of stylish things you can transform and DIY with mirror paint inspiration. I am sharing some of the most beautiful projects today.
Mercury Glass – Looking Glass Mirror Like Silver Spray Paint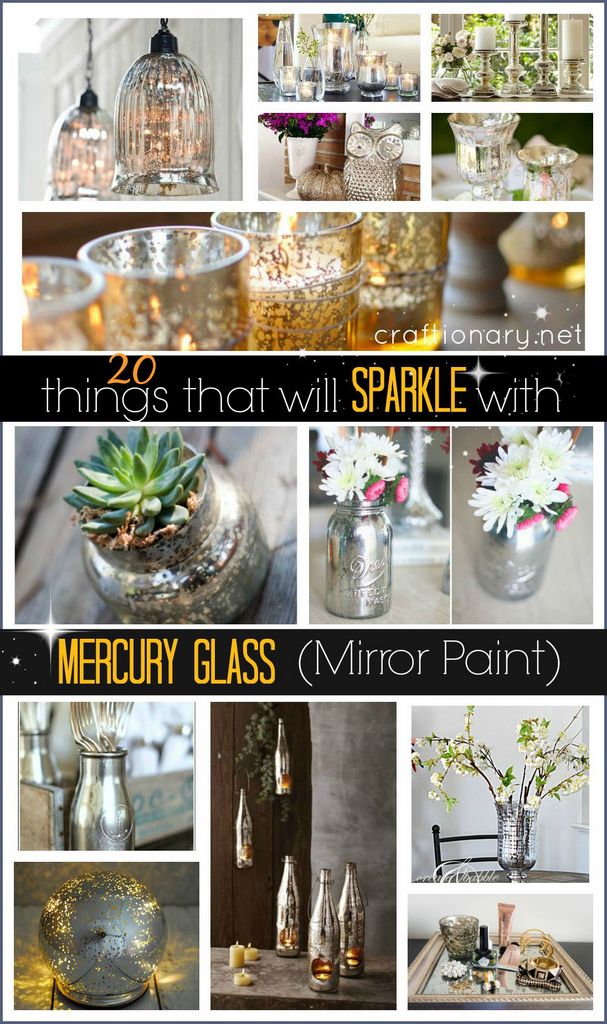 You can get extraordinary and unique mercury paint decorative accents at home stores like Pottery Barn and Anthropologie. But they can cost you loads!
However, these simple ideas can help you make your own one of a kind mirror paint project for much less. Lets have a look at different things you can transform:
Make mercury glass mirror like candle votives
Mirror effect decorative pieces
DIY metallic glass paint projects
Looking glass mirror-like paint mason jars
How to make mirrored plates?
Make painted glass towers
Make sparkle mirror paint display jars
LED lighted mercury glass projects
Plant and flower arrangement in mercury glass
Recycle and transform mercury glass projects
How to use Mirror like glass paint to get Mercury Glass look?
There are two ways to achieve the desired result with silvering formula . The step-by-step instructions and tutorials all cover the following technique:
Mirror Like Paint Tutorial 1:
Wash the glass with glass cleaner. Let it dry.
Spray paint on the clear glass surface.
Use water vinegar solution made with white vinegar and water mixture in 1:1 ratio.
Wet cloth to scrub and rub some paint off the surface to give it distressed look.
Repeat steps till desired look is achieved.
Mirror Like Paint Tutorial 2:
Thoroughly wash the glass vessel with water and soap.
Use dish towel or paper towel to dry it off.
Now use a plastic spray bottle to spray mist of water on the surface of glass.
Layer spray glass mirror paint on it and black paint as well if you like.
Let it dry for the mercury glass paint effect.
Make Looking Glass Mirror Like Candle Votives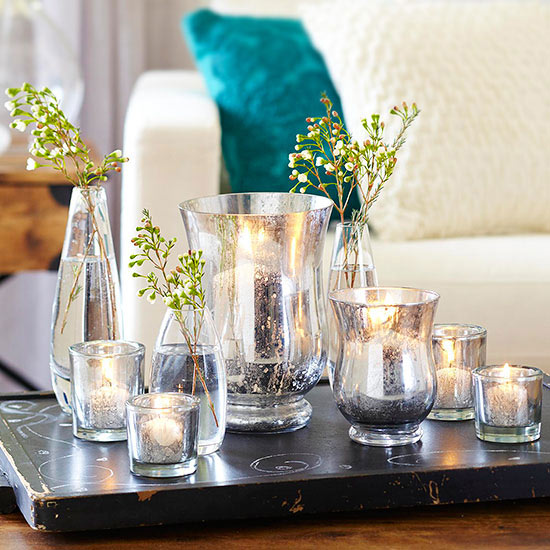 Faux glass mirror like vases
Get this simple look with Krylon looking glass mirror finish spray paint. The trick is to spray water on washed and cleaned vases before you spray paint on it. It gives it the mist effect. You can transform glass doorknobs and handles as well via bhg.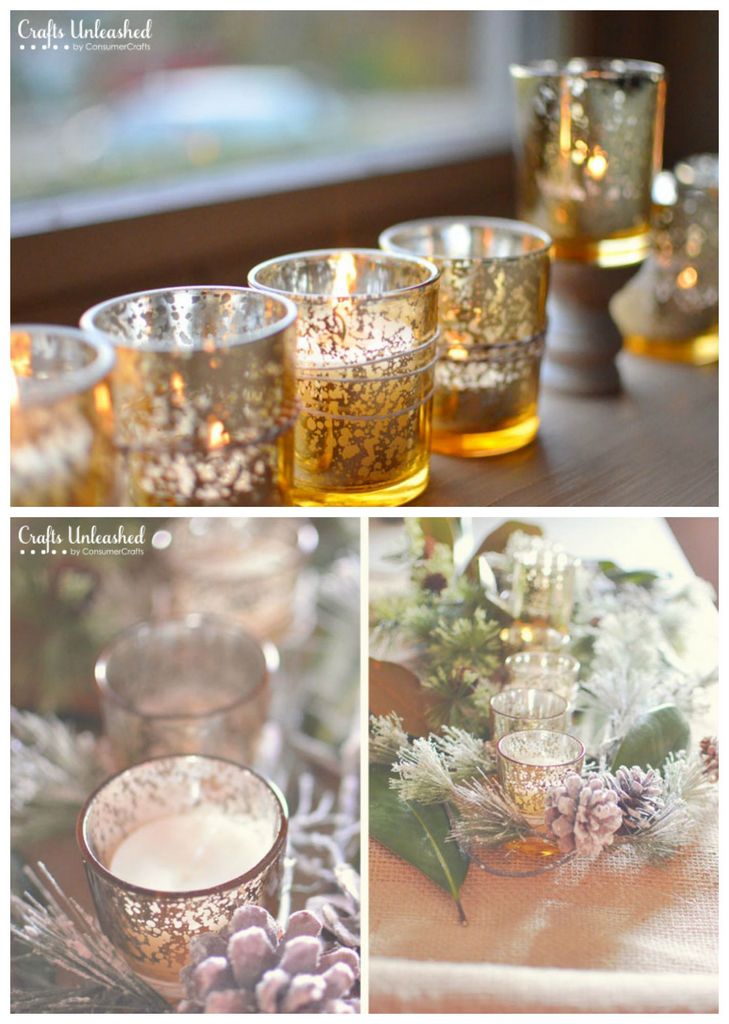 2. Gold mercury glass votive holders
Beautiful menorah made with candle votives and glass-looking paint in silver and gold with mist of water.
Mirror Effect Decoration Pieces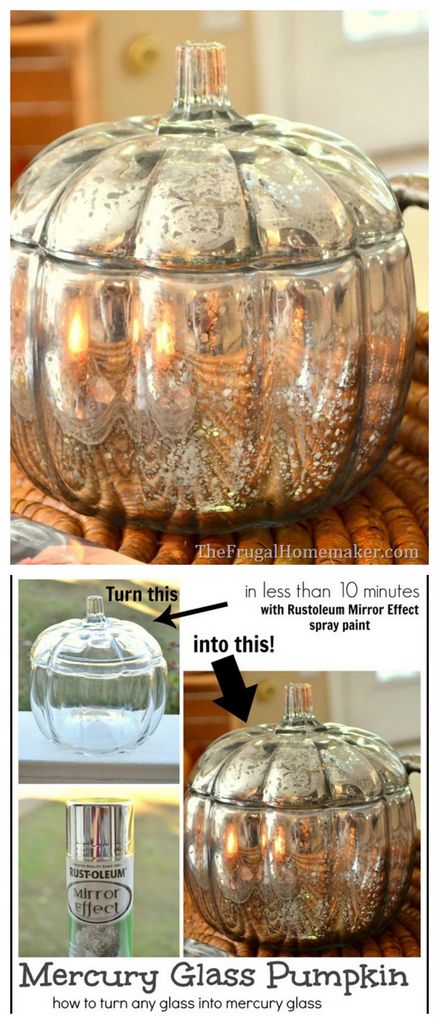 3. How to turn any glass into mercury glass?
Painted glass pumpkin got the effect by using a mist spray of water and Rustoleum mirror effect spray paint. Once it dries coat it with clear protectant like Rustoleum Ultra Cover Matte Clear.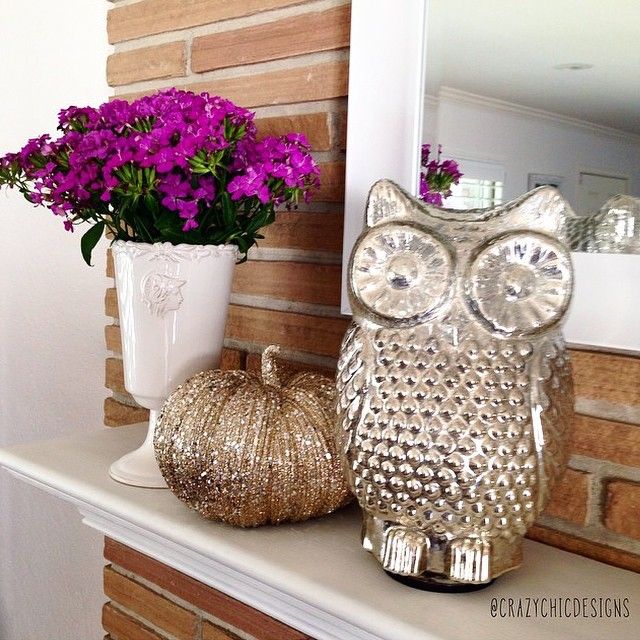 4. Cute spray painted Mercury glass owl.
You can transform any decorative glass accent especially the ones from thrift store into exorbitant looking items with mirror paint or silver spray paint.
DIY Metallic Glass Paint Projects
5. DIY Mercury Mirrored Glass Lamp
Looking Glass Mirror-like Paint Mason Jars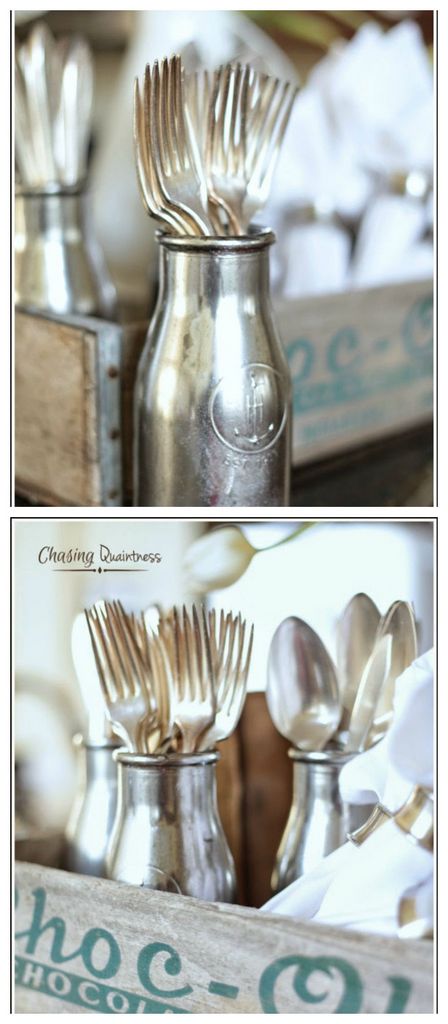 6. DIY Utensil station
Make your silverware holders stand out rather than blending in, with painted jars. Use looking glass silver spray paint by Krylon.
7. DIY mason jars with mirror-like metallic paint.
How to make mirrored plates?
8. How to make mirrored plates?
Krylon Flat Black + Krylon looking glass mirror-like paint via theshabbycreekcottage.
Make Painted Glass Towers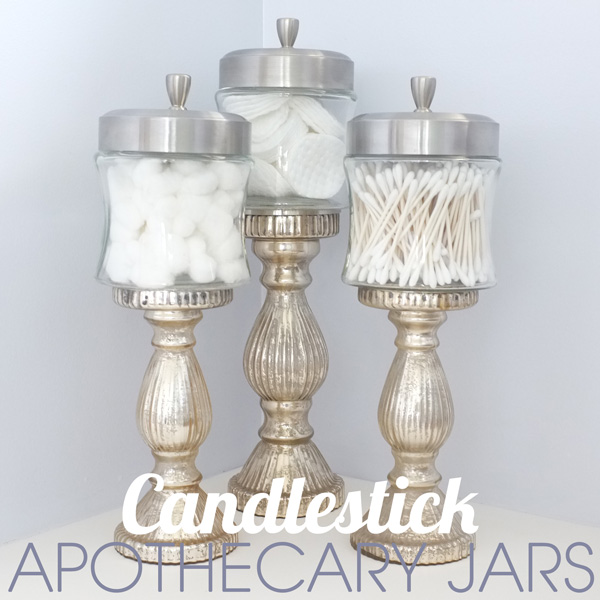 9. Mirror paint apothecary jars
Organize your bathroom supplies in style with DIY apothecary candlestick jars. Find more ideas to organize with apothecary jars.
10. Mercury painted glasses
Beautiful wedding or party table centerpiece made with mercury painted glasses or candle holder and fresh flowers via Belle.
Make sparkle mirror paint display jars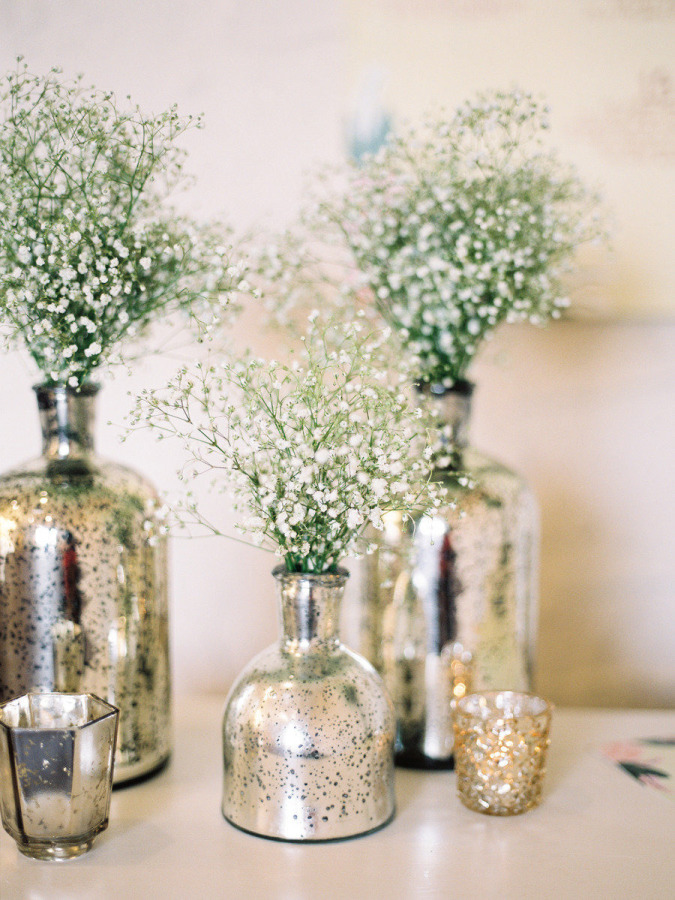 11. DIY metallic silver and gold centerpiece vases
12. DIY Mirror Paint Vase
This project is something different. Instead of just spray painting the hurricane vase, she made a pattern on the glass. I love how she used school glue to achieve such brilliance! You can also use painter's tape via createandbabble
LED Lighted Mercury Glass Projects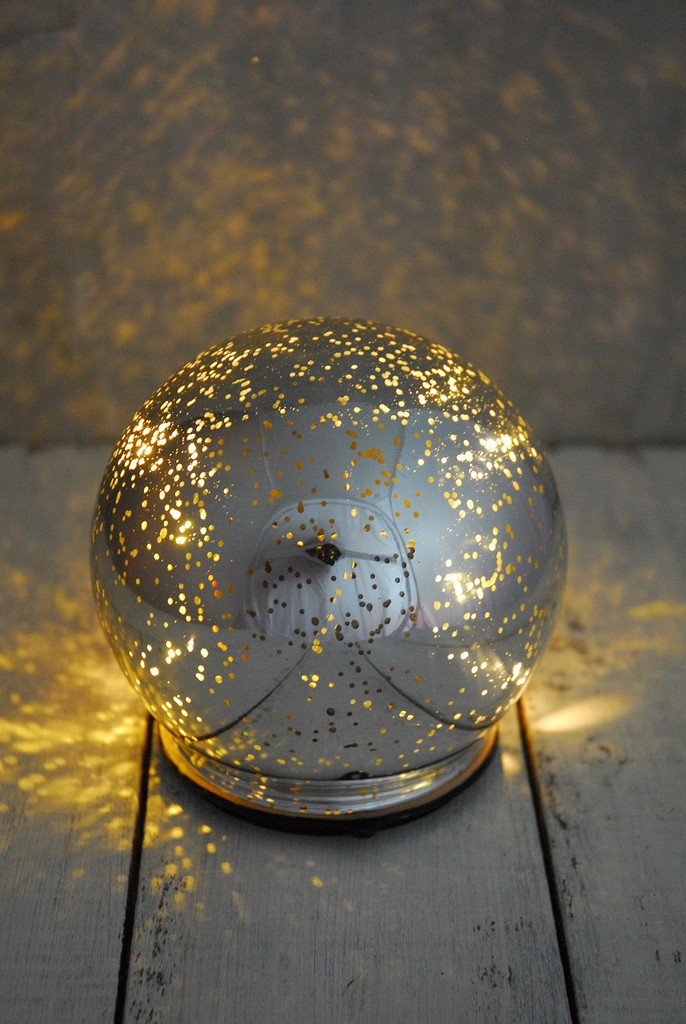 13. A spectacular LED light orb
Spray a mist of water before spray painting a fish bowl, glass ball or goblet with mirror paint. Once dry, put string lights inside and you are done! via saveoncrafts
14. Mirror paint snow globe
Transform a mason jar into a cute handmade gift with mirror glass spray paint. Make snow globe by using a oval cut paper or sticker to create a window and spray the rest of the bottle. You will also love the ideas to make fish bowl snow globe and snow globe winter village that I created.
Plant and Flower arrangement in mercury glass
15. Mirror like paint planters
Make a cute and affordable plant gift that will look adorable as well. All you need is a glass jar, mirror paint and succulent or your choice houseplants.

16. DIY faux mercury glass vases
Make these beautiful mirror-like vases, mason jars and containers. Instead of painting inside the glass vases, she painted on the outside. And dabbed it with water and vinegar mixture when it dried. This gives it a smudged look. The end result is outstanding.
Recycle and Transform Mercury Glass Projects
17. Metallic mirror painted light fixtures
Magnificent light fixtures via Candelabra.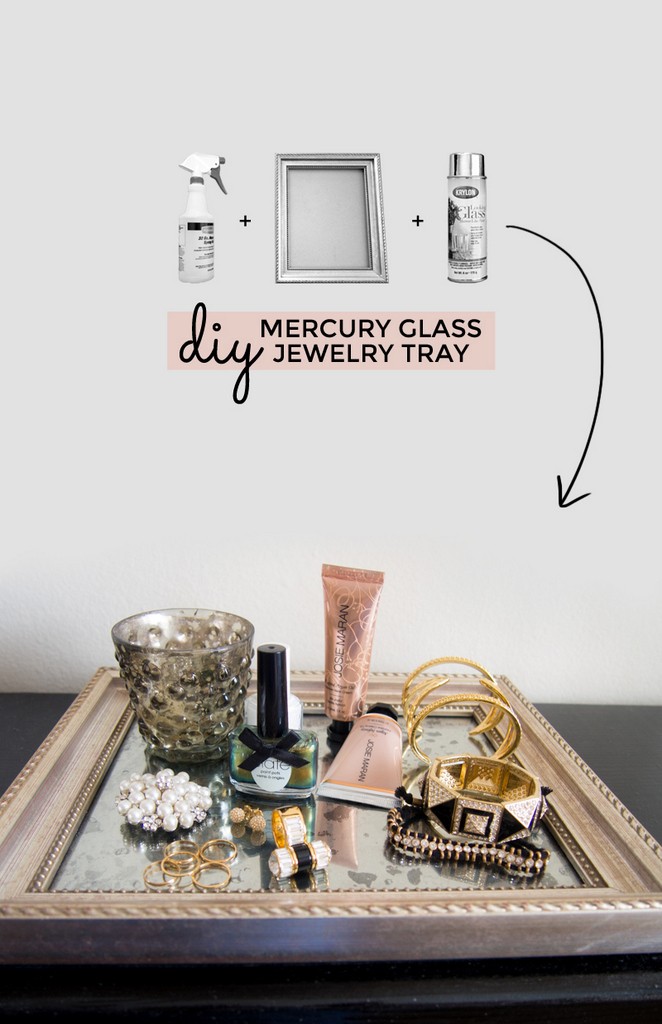 18. Mercury mirror jewelry tray
Transform a simple frame into jewelry organizer that looks elegant and chic. Use mercury mirror glass paint to make jewelry tray.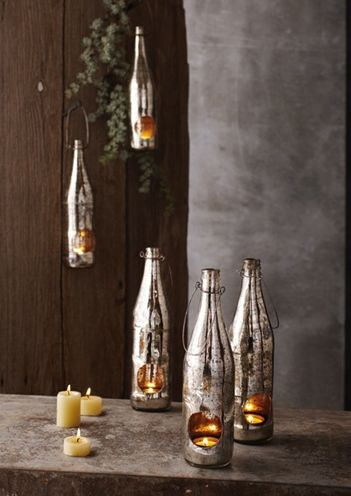 19. Mirror looking wine bottles
Recycle wine bottles into romantic outdoor lighting using mirror-looking paint and tealights. Although I am clueless about how those candles passed through the narrow wine bottle mouth.
20. Antique mercury glass pillar holders
via pottery barn
I hope you enjoyed these simple ideas that can bring sparkle to your dull glassware in a flash.
You will also like: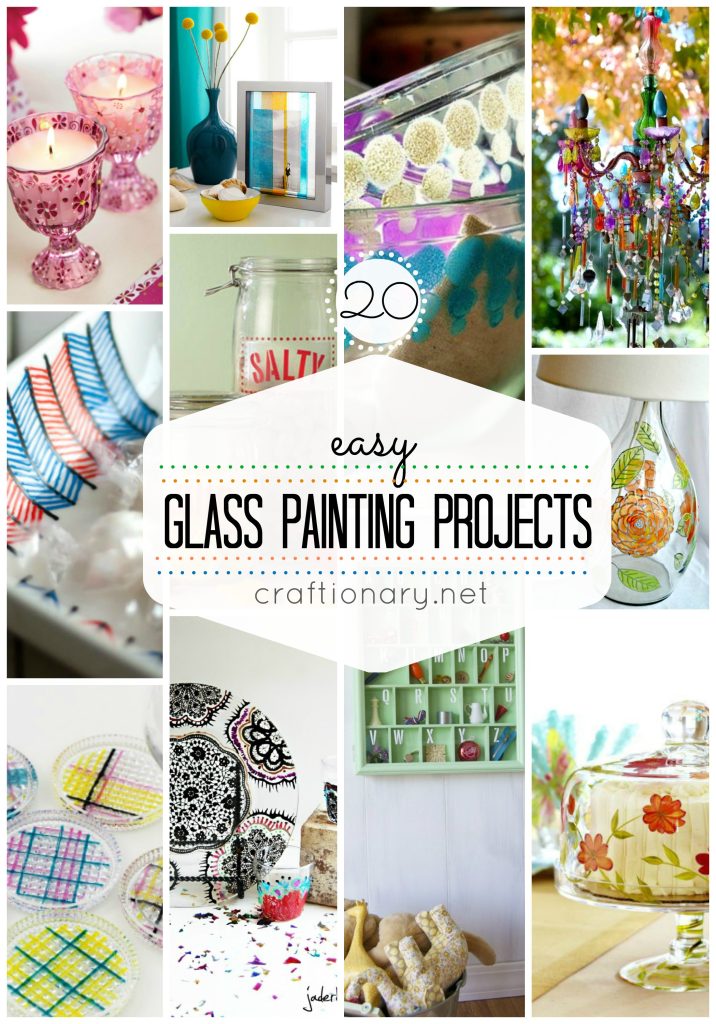 DIY easy glass painting ideas.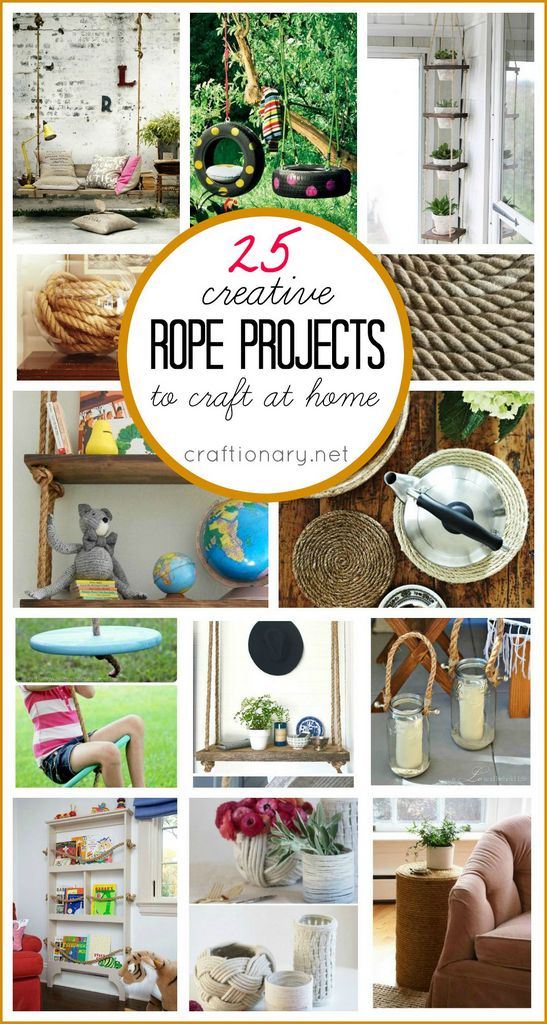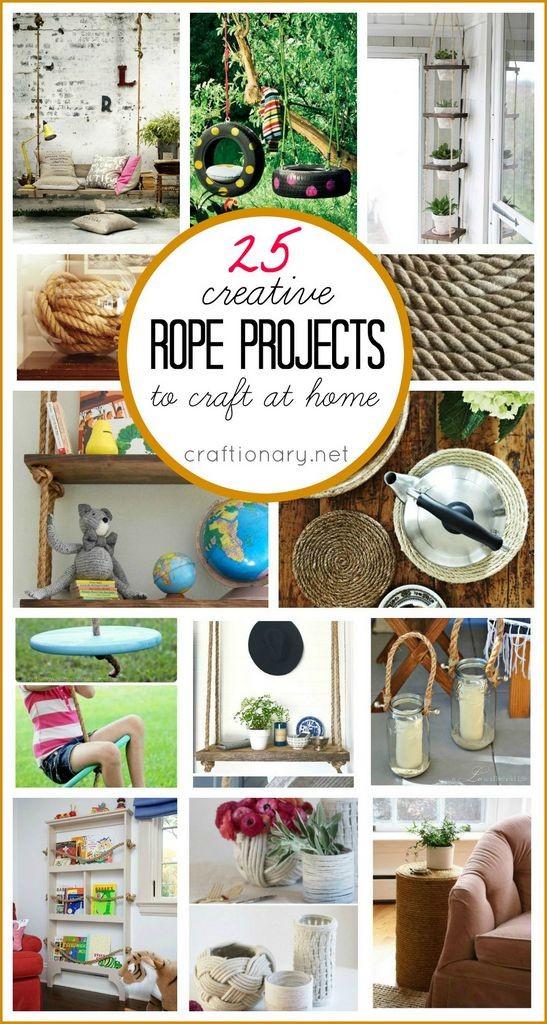 Creative Rope Projects to try
Creative light projects for creating a magical scene.
Looking for more great ideas?
Check out tutorials in the category
DECORATE
.