This post may contain affiliate links. Please see our full Disclosure Policy for details.
DIY snowman best tutorials and crafts. Great ideas for creative kids and adults to make snowmen to decorate with instructions. What's crafting in winter without a snowman! Making snowman in winter is not only creative but exciting.
Creating crafty snowmen is not only limited to kids. We can make DIY snowman Christmas decorations for decorating home as well. Christmas and Winter Holidays would love some of these genius snowman craft ideas tutorials. You can also make and re-decorate every year with some of them and make your home cozy for cold weather.
DIY Snowman Best Tutorials and Crafts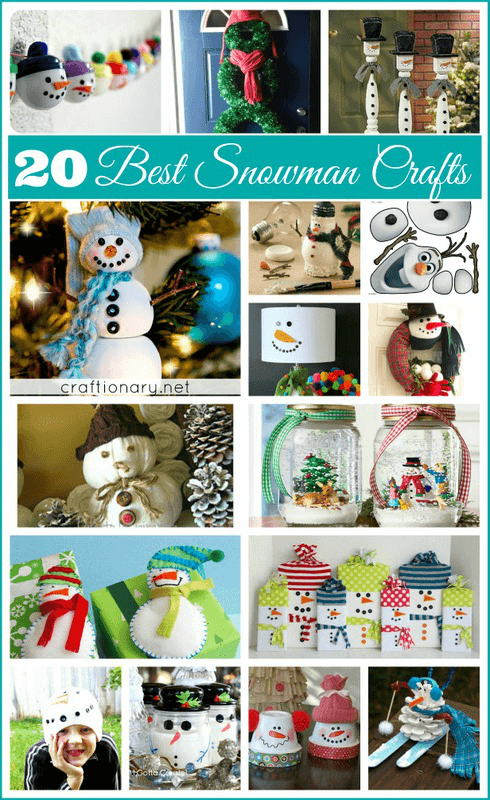 Best DIY Snowman Crafts
Here you will find ideas to make DIY snowman crafts and fun snowman decorations like:
No sew velvet rustic snowman
Make yarn snowman
Popsicle stick Olaf snowman
DIY snowmen garland
Printable snowman faces
How to make snowman ornaments?
DIY snowman wrapped gifts
Terracotta snowman pots
Felt snowman gift toppers
Snowman candles
Make snowman dice game
DIY snowman wreath
Pinecone snowman
Printable melted snowman
Snowman fabric wreath
Build a snowman
DIY fingerprint snowman family ornament
Make snowman hat
Spindle snowman for outdoor decor
Painted bulb snowman
Snowman lamp
Make a snowman centerpiece
Snowman snow globes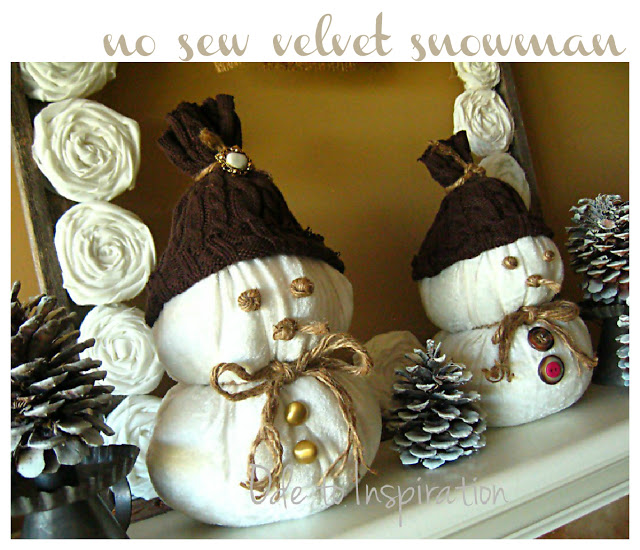 No sew velvet rustic snowman
Make a No sew snowman with fabric and stuffing to display on mantel. You can also make yarn snowman following these steps and craft supplies.
Craft stuffed snowmen with leftover scraps of fabric.
The fabric can be 100% cotton, fleece, velvet, knitted wool from old sweater or tulle like mesh.
Make balls of fabric and fill it with polyester or any other fiberfill.
Hot glue the ends to secure.
Now complete the snowman face with burlap string eyes and nose.
Use burlap rope to make snowman muffler and buttons for snowman coat.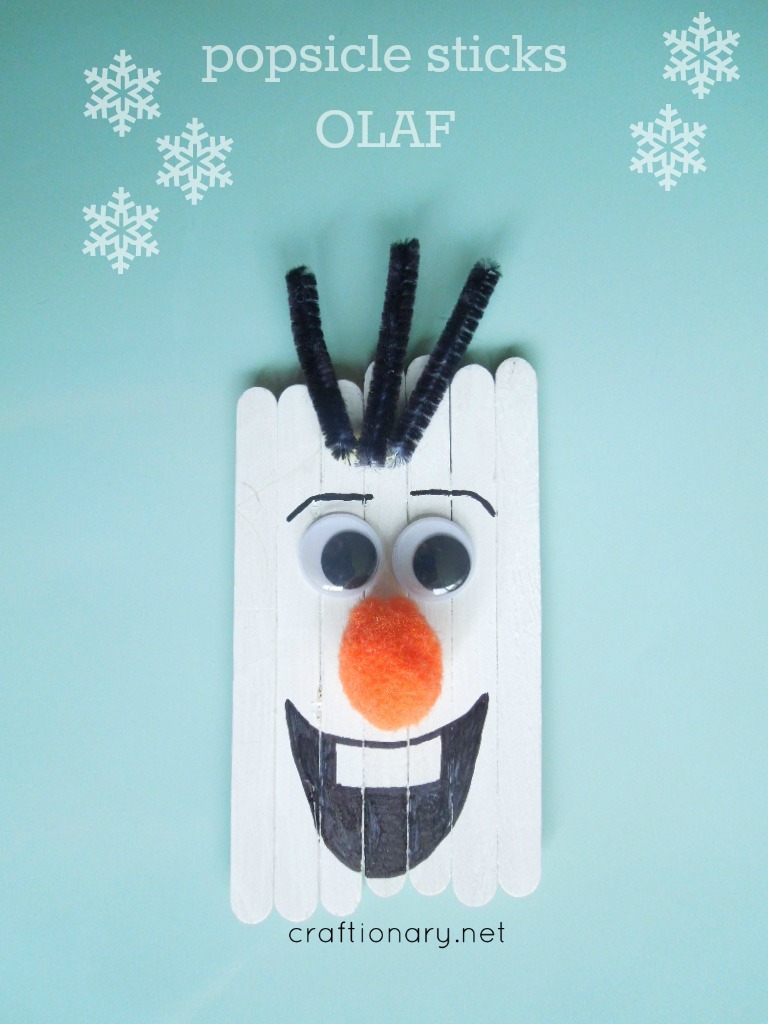 Popsicle sticks snowman
A fun winter craft to make with kids. You can also make balloon and pumpkin snowman. Ideas are endless. To make this wooden snowman: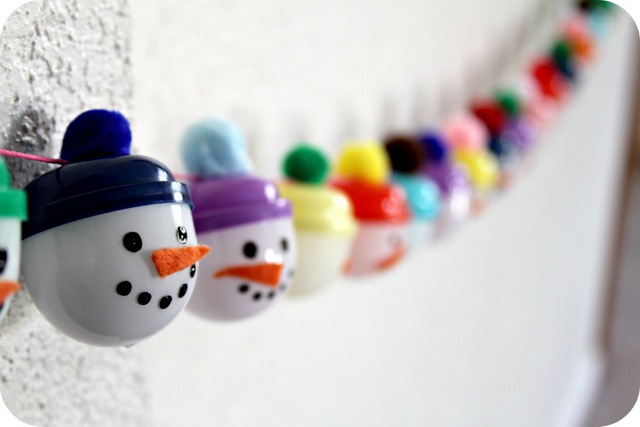 DIY snowman garland
Adorable and colorful advent calendar snowman garland made with plastic capsules.
Start by filling a glass ornament or plastic ornament with paint.
Move the capsules around to cover the entire surface.
Drip the excess paint out and let it dry upside down.
Use dowels or wooden sticks for support.
Now use black colored glass paint to make snowman face.
Hot glue triangle cut carrot nose felt for snowman nose.
Add a pom pom and lid for winter hat on top of snowman head.
String the thread through pom pom to make garland with little snowmen.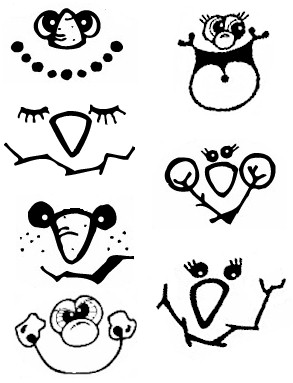 Printable faces
You can use cute free printable snowman faces to make adorable snowman crafts. There are many options on the google search.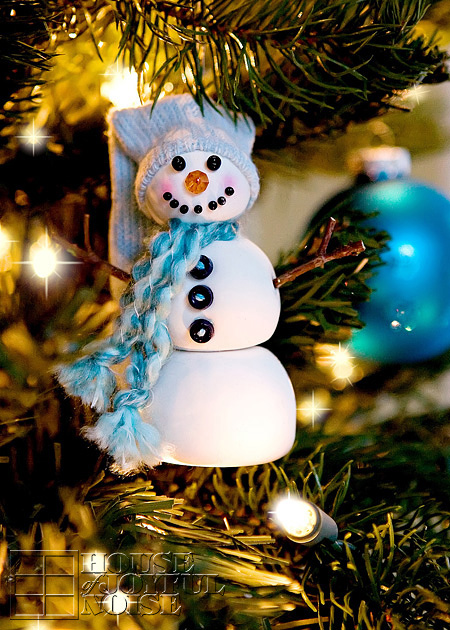 I am sharing easy tutorial to use air dry clay or modeling clay for DIY clay projects. To make clay snowman:
Make three different sized dough balls of clay or playdoh in white color.
Stick beads and buttons in the smaller round to make snowman face.
Poke on hole with the pencil at the top for passing string to hang the ornament on Christmas tree.
In the middle sized clay ball add twigs for hands and beans for snow jacket.
Let it dry. Incase of modeling clay bake and add the details with hot glue.
Now join the pieces together and stick the woolen accents made with braided yarn and pieces of wool.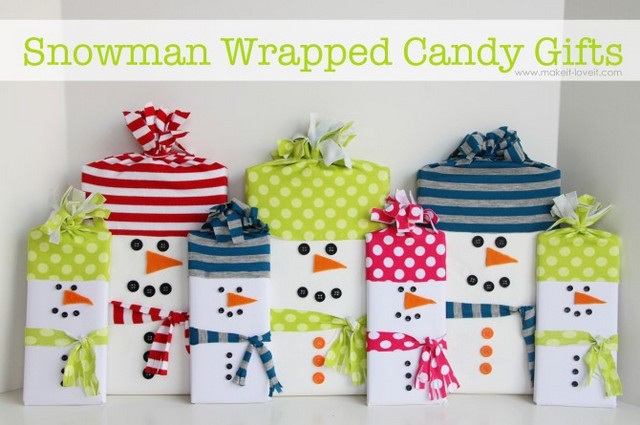 Snowman wrapped gifts
Adorable snowman gift wraps. Use this gift wrapping idea to make wrapped candy gifts.
Wrap the gift with white wrapping paper.
Use felt and buttons to make snowman.
Cut scraps of fabric (pieces of fabric) with scissors to make snowman scarf and hat.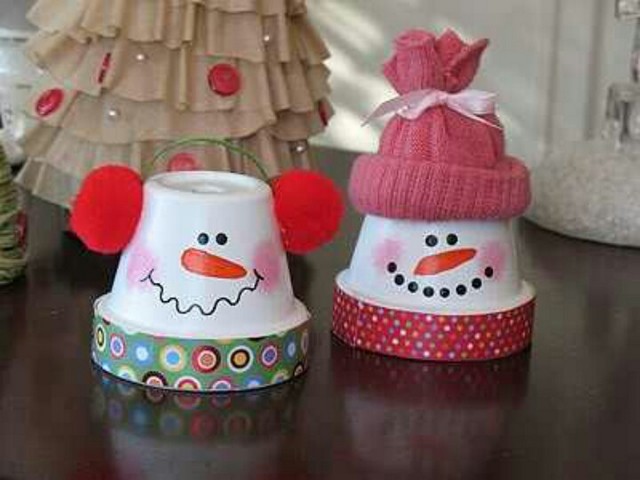 Terracotta snowman pots
Turn simple clay pots into snowmen with paints. Fun to do with kids. You can even paint Santa snowman or reindeer snowman for entertainment.
Sew felt snowmen and stuff them with filling. These are great as ornaments, gift tags, garlands and so much more. Another fun idea is to use woolen socks to sew sock snowman.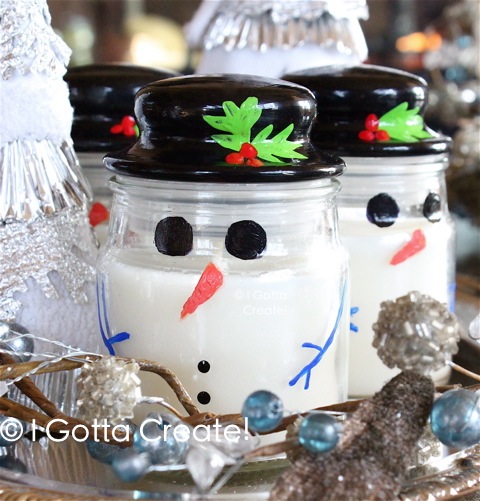 DIY snowman candles
Paint simple dollar store or dollar tree candles as snowmen to make snowman candles. You can this idea to paint any candles scented or unscented in a jar to make custom handmade gifts for Holiday season. This will be nice for luxurious candles from bath and body works, white barn and yankee candles as well.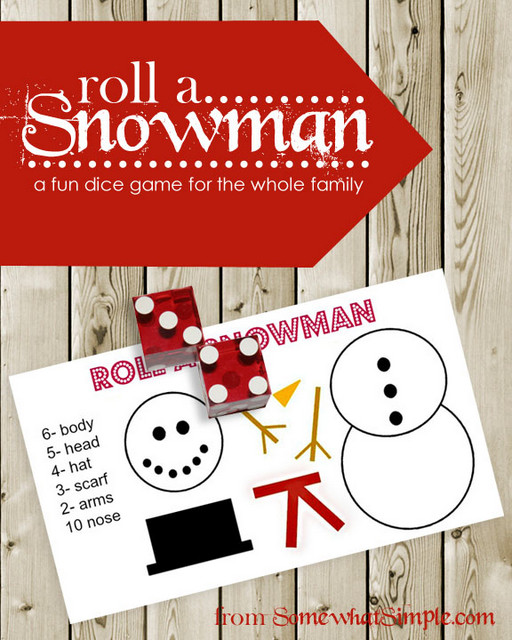 Snowman dice game printable to play roll a snowman.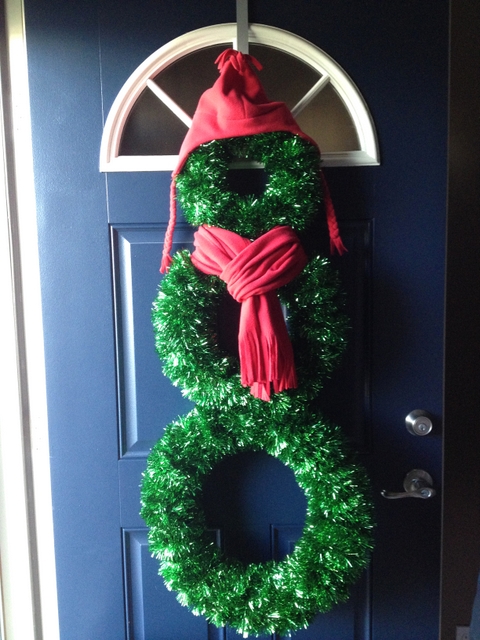 Use three different size greenery wreaths to make this beautiful door hanger. The greenery can be faux or real to make wreaths using wire or foam core as well. You will also love these Holiday door decorations and holiday doormats to complete the front porch Holiday decor.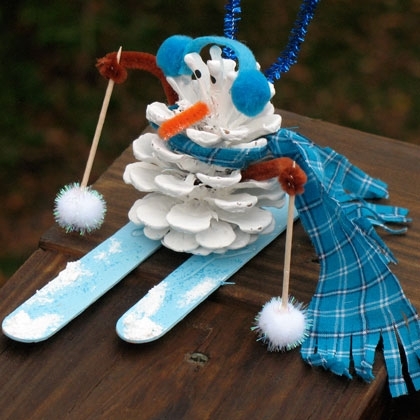 Pinecone snowman
Turn pinecones into snowmen skiing in a resort.
Paint the pinecone any color you desire or white for classic original.
Hot glue on lolly sticks to make skiis.
Add toothpick and pom pom to make ski poles and pipe cleaners for holding.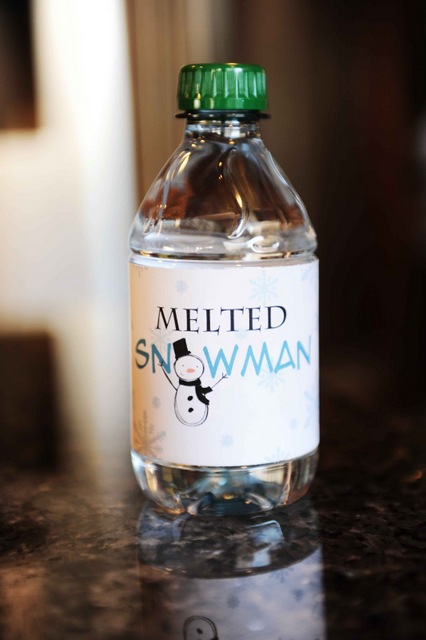 Melted snowman printable
This made me laugh. Genius idea!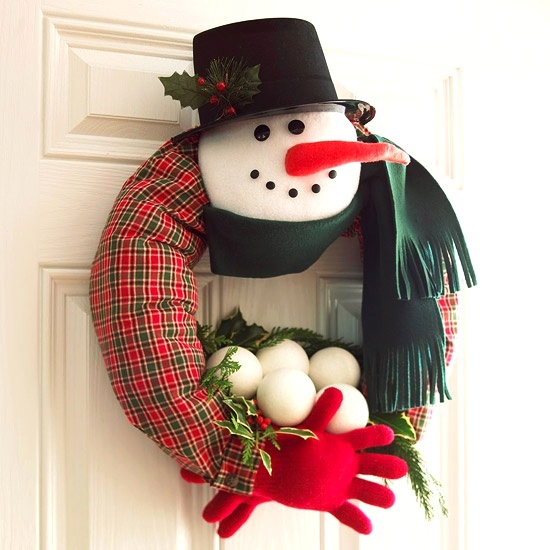 Make a snowman wreath with fabric and styrofoam. So adorable!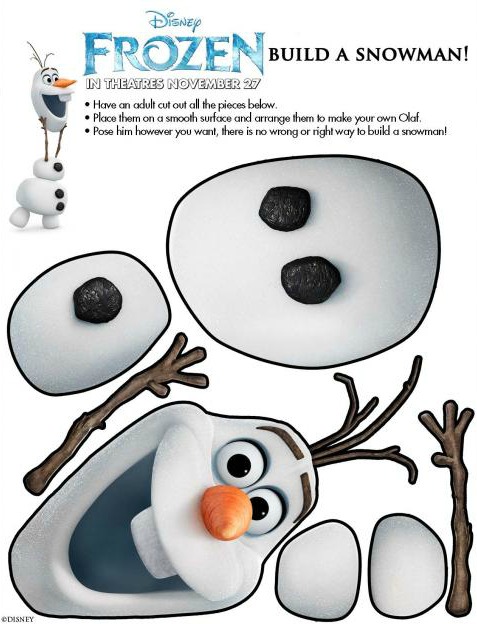 Build a snowman
Printable Frozen snowman activity for kids to Build a snowman on cardboard.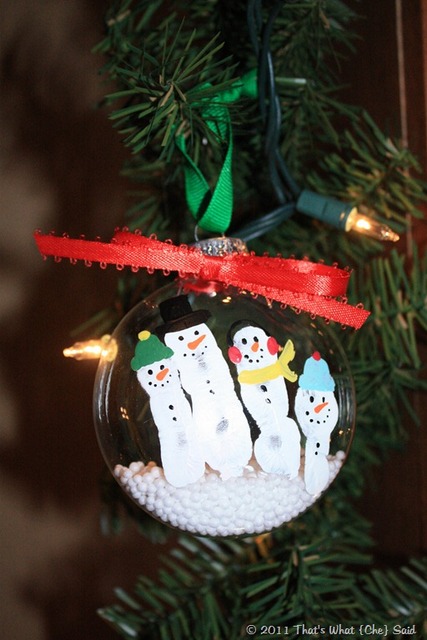 DIY snowman ornament
Make fingerprint snowman family ornament with painted finger of each family member stamped on the transparent ornament for whole family.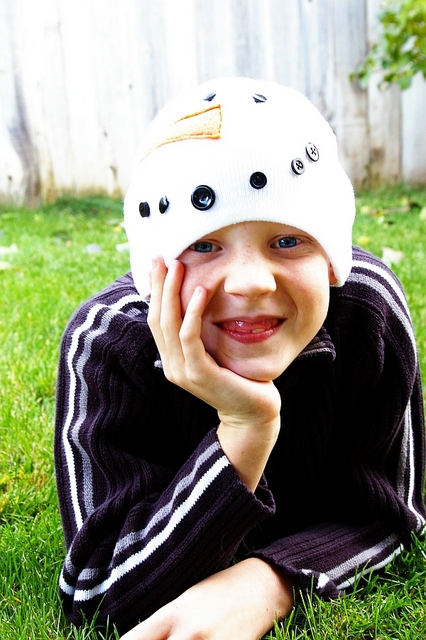 Recycle old woolen hat into adorable snow hats by sewing black buttons and fabric patch applique.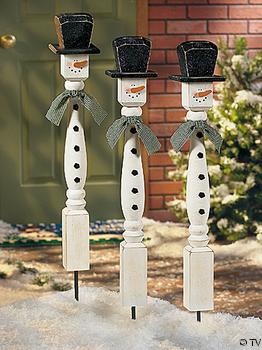 Spindle snowman
Buy $3 spindles from lowes. Create this easy snowman craft for outdoor home decor and front door decoration.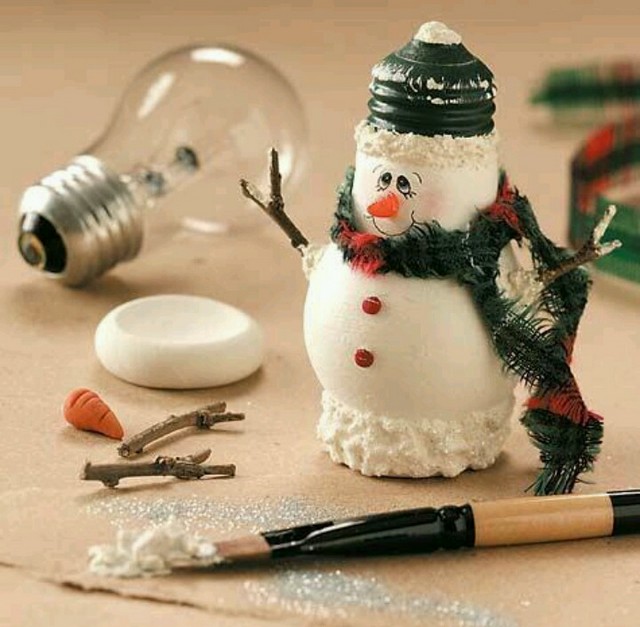 Painted bulb snowman
Recycle fused bulb into adorable snowman with acrylic paint, paint brush and twigs. A clay nose or orange painted nose will make a cute addition.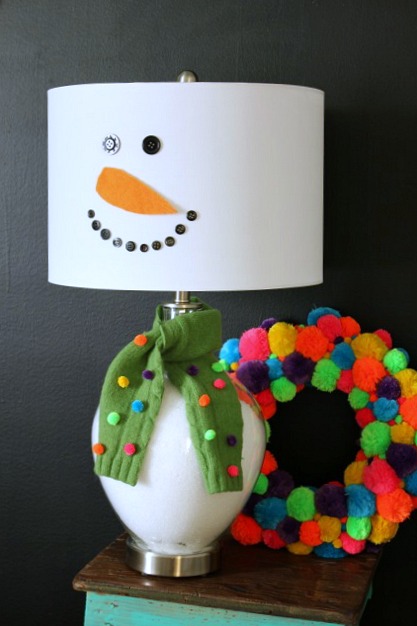 DIY Snowman lamp
Turn a white lampshade from Walmart or amazon into snowman with buttons and felt. Hang a pom pom muffler and display a wreath to complete the look.
Make a snowman centerpiece
Use syrofoam balls for the snowman body.
Decorate with ribbons and buttons.
Add cotton balls for snow on the ground.
I love snowman mason jar snow globes and fishbowl snowman. Just like these adorable snowman and reindeer Christmas globes. They are perfect for winter crafting and make great handmade gifts too.
Turn mason jars into snowglobes.
Use white clay as snow.
Hot glue winter accent pieces to the jar lid or the base of the jar.
Mix glycerin and glitter in water base on how runny you want the solution.
Seal it tightly and finish with a ribbon bow.
You May Also Like: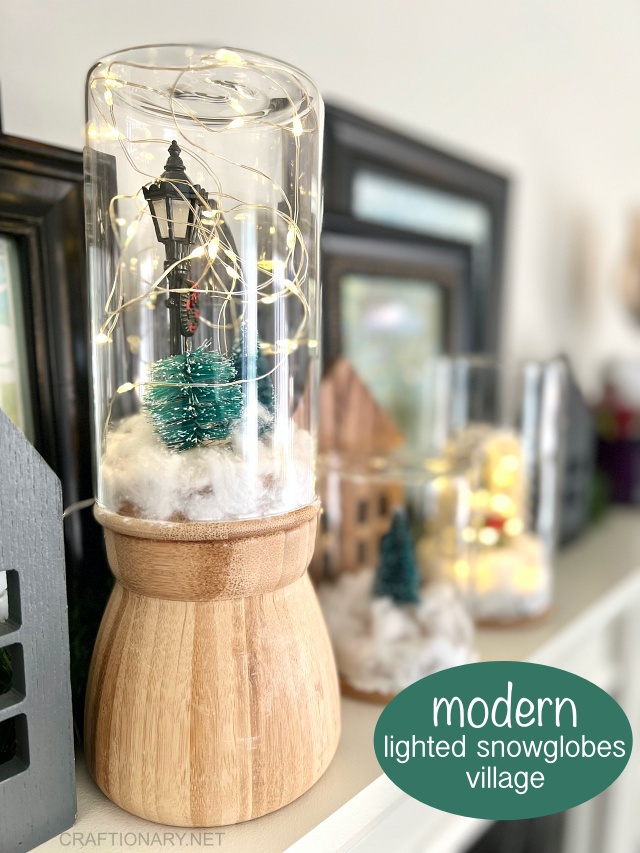 Make Winter snowglobes lighted village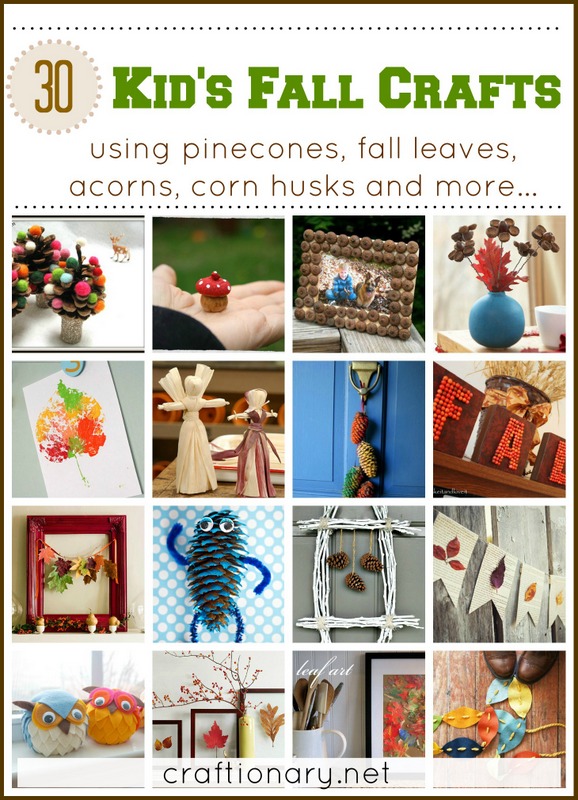 Kids Fall Crafts
Ways to make a tent
DIY Best Christmas Mantels