This post may contain affiliate links. Please see our full Disclosure Policy for details.
Make tent (DIY play tent). Kids are so fascinated by tepee (teepee, tipi), playhouse and canopy. They love the adventures of camping in their home.
Today, to help you make tents on a budget. I am sharing 15 ways you can make DIY tent. Some of them have very nice tutorials too.
15 Ways to make tent (DIY tents)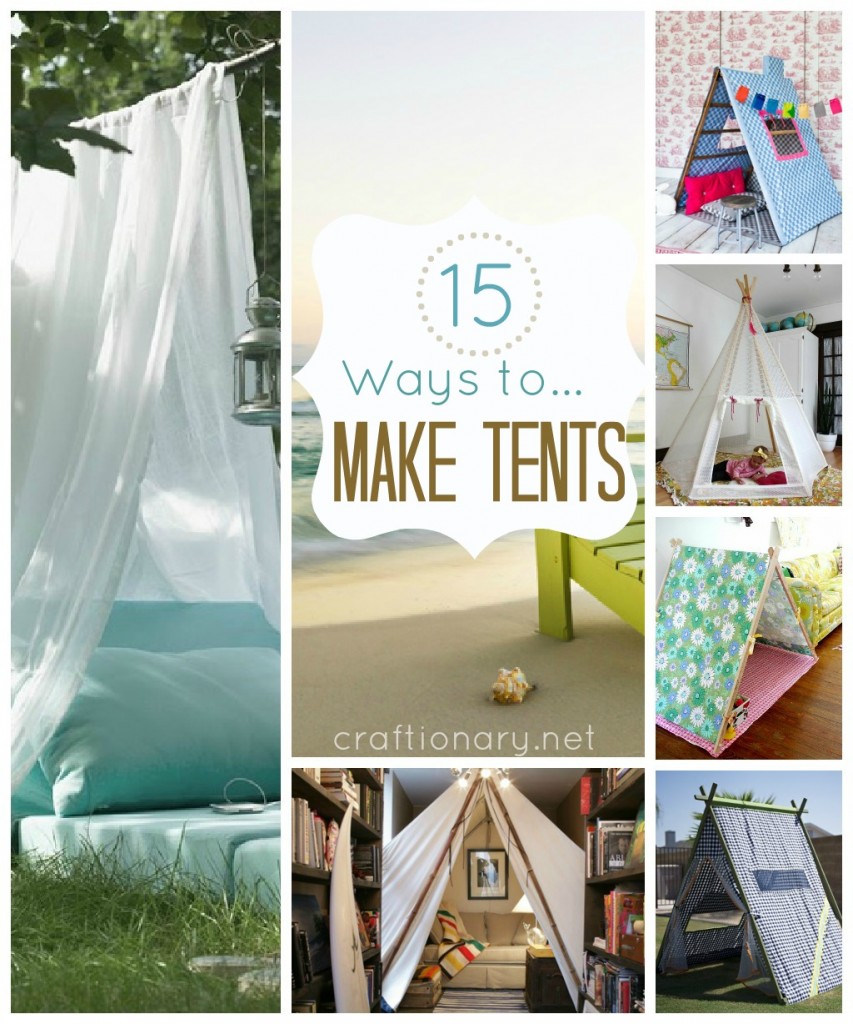 So let's get started, the list includes:
Canopy bed
Sew tepee using bamboo
Reading canopy
Summer outdoor tent
Outdoor fort using PVC pipes
DIY playhouse
DIY fort
Play tents
Tent using clothes rack
Indoor tents
Construct teepee
Lounging tents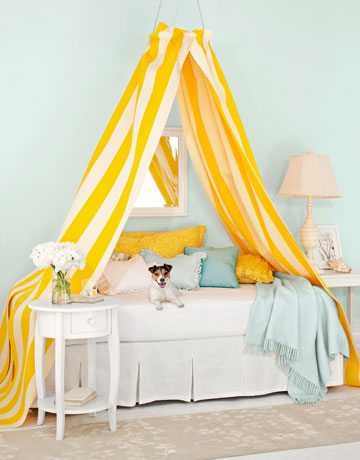 Make a DIY canopy bed using embroidery hoop and fabric. Hang the embroidery hoop and stitch a patterns fabric to make a statement space in your room for rest during the day.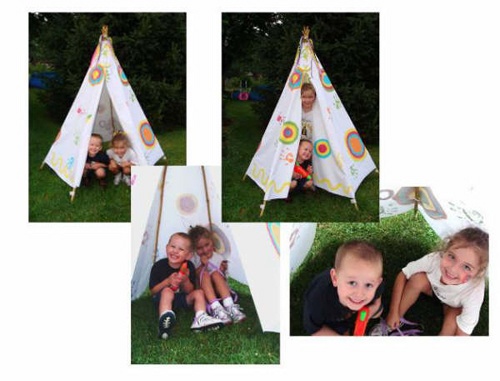 Make a no sew tepee, using bamboo and thread.
Sewing children tents is so much fun. Make a quick one with bamboo and drop fabric over. It is great for a few hours of fun for the kids.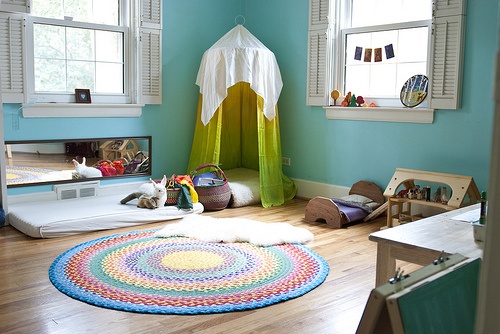 Make reading canopy for kids room. Hang fabric on a quilting hoop. And using fish wire hang the canopy with a hook in the ceiling.
Summer playhouse for kids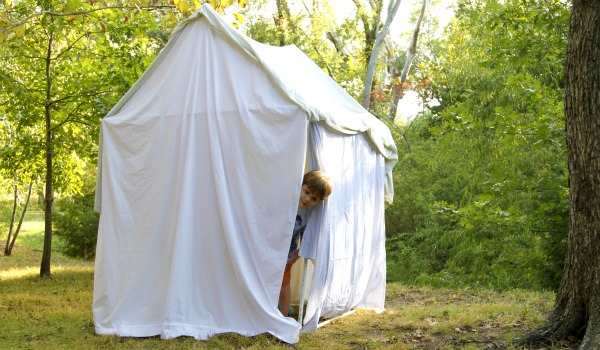 Make an outdoor tent using PVC pipes and sheets of fabric. Great tip to ask Home Depot service to assist you in cutting the pieces as per your desired design, making it easy to fix the pieces together and make the structure.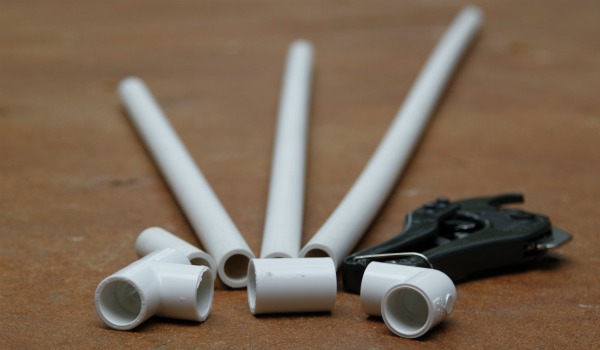 Making outdoor playhouse for summer via kids activities blog.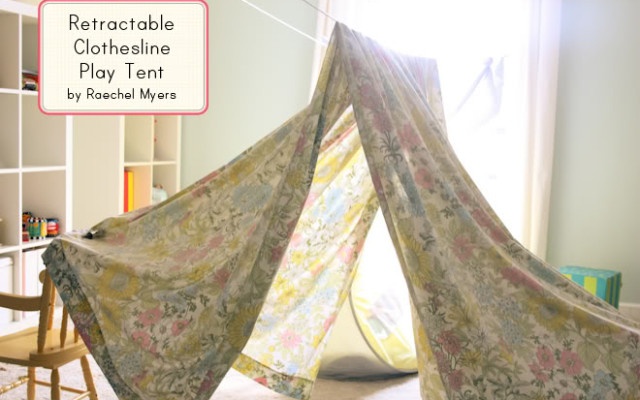 Make a clothesline play tent. Easiest DIY playhouse ever!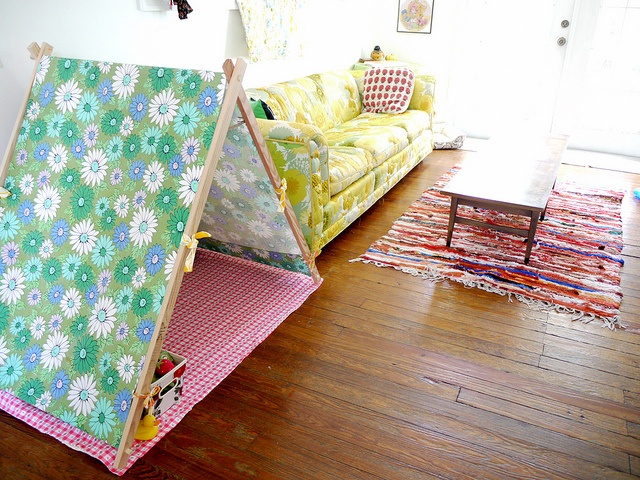 Using dowels make this play tent. Draw the tent design with your kids to show how to make this tent.
Then use drawstrings to cover the structure. Play house is ready for fun!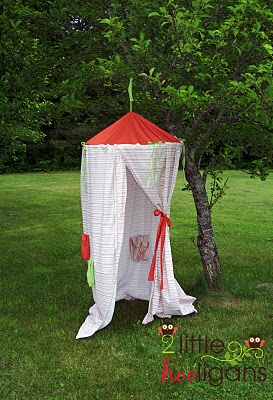 Kids play tent. A canopy made using hola hoop and fabric to help you sow this one.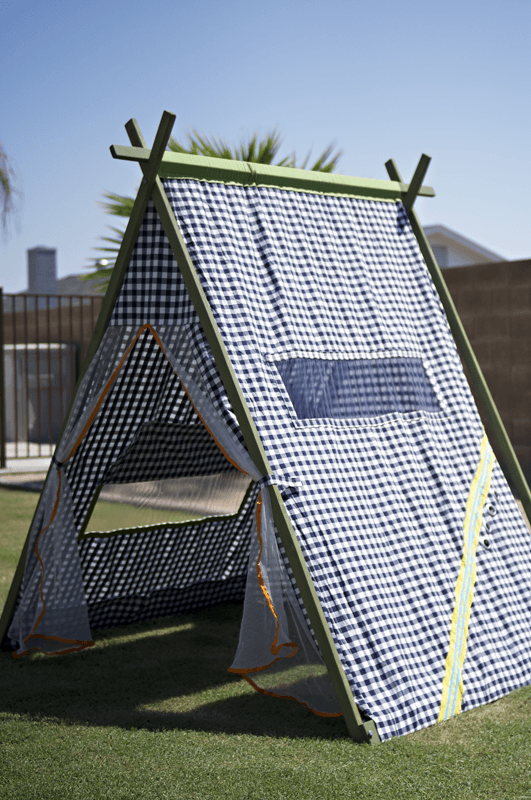 Use mesh to make front entrance and windows for the tepee. Make doors of net for ventilation in kids tepee. And windows of vinyl.
A nice way to create a space for kids so their stuff is out of sight out of mind.
More ways to construct tent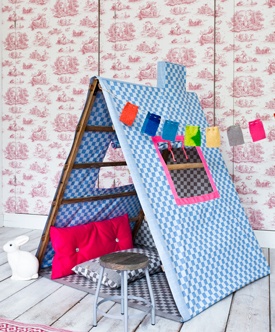 Turn a clotheshorse (clothes rack) into DIY tent.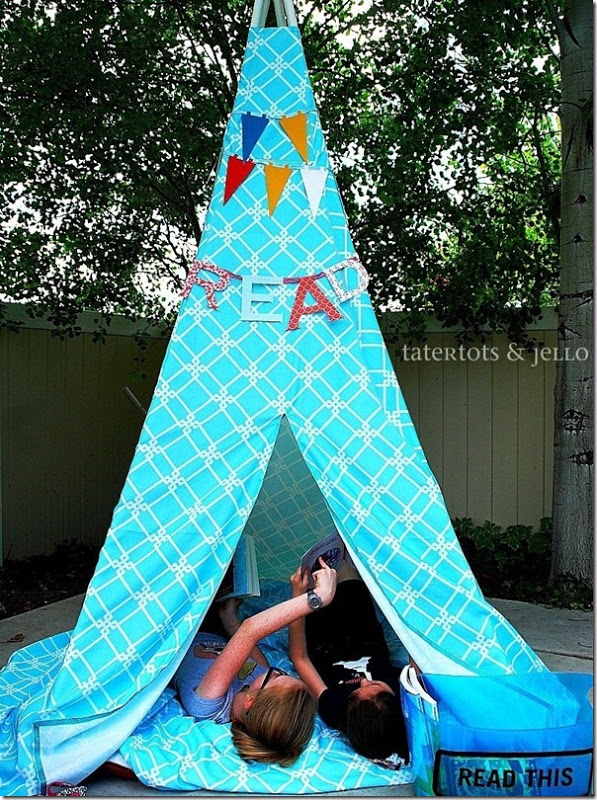 Make a summer reading teepee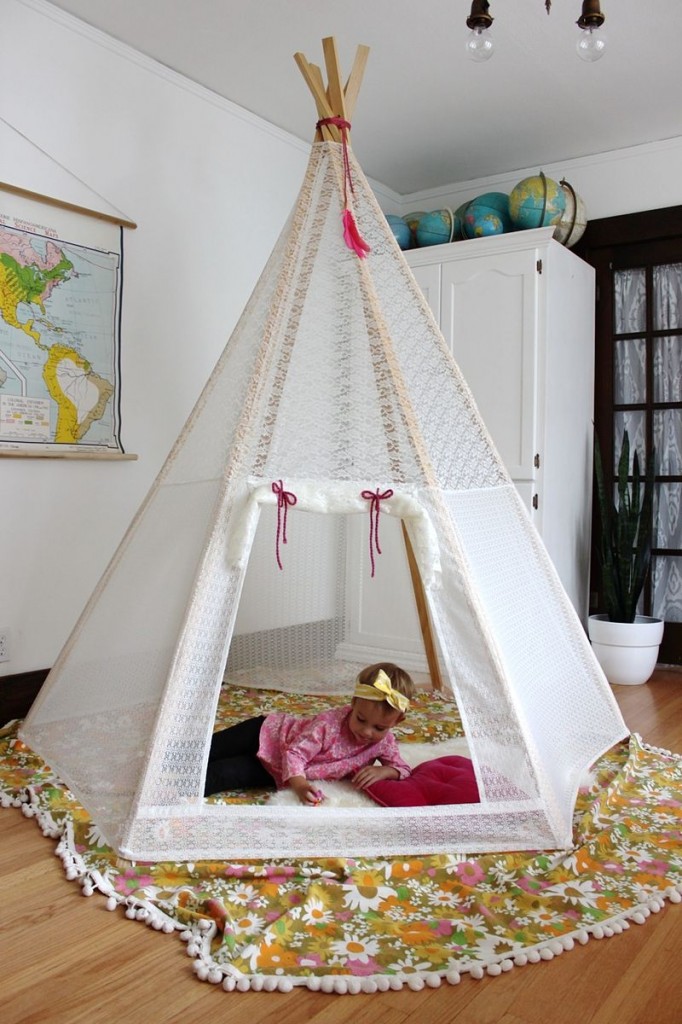 My favorite DIY tent so far! Construct this using lace and wood as a tepee.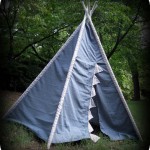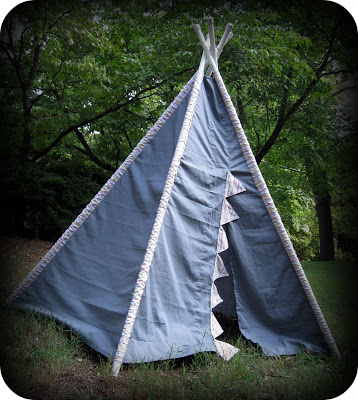 Another handmade tepee. With very nice instructions to make one of your own.
Make your own teepee.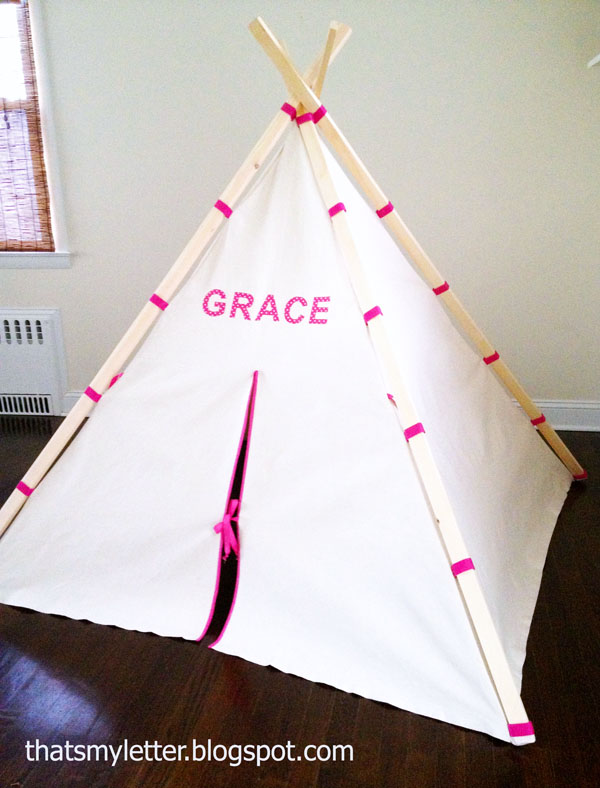 Easy play tepee tutorial. Sew your tepee smaller than the wood frame. And hang it to the wood frame using drawstrings.
Easy way to make indoor tent
Make a tented indoor reading nook. Following a tutorial from the top.
This one is big enough to store a sofa inside. Such a great place for reading.
From: house and home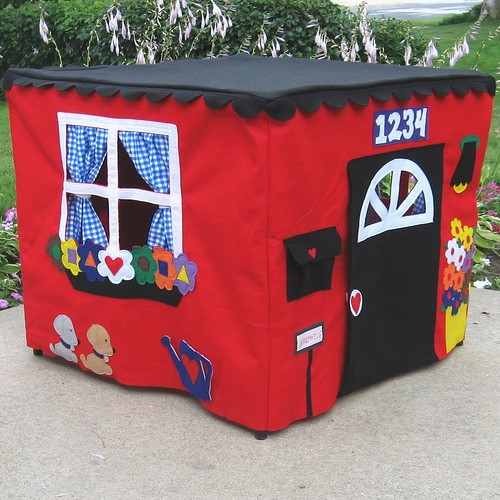 DIY kids playhouse with crafted windows and door. This is a great inspiration for sewing a tent at home.
You can buy one like this on Etsy The Playhouse Kid.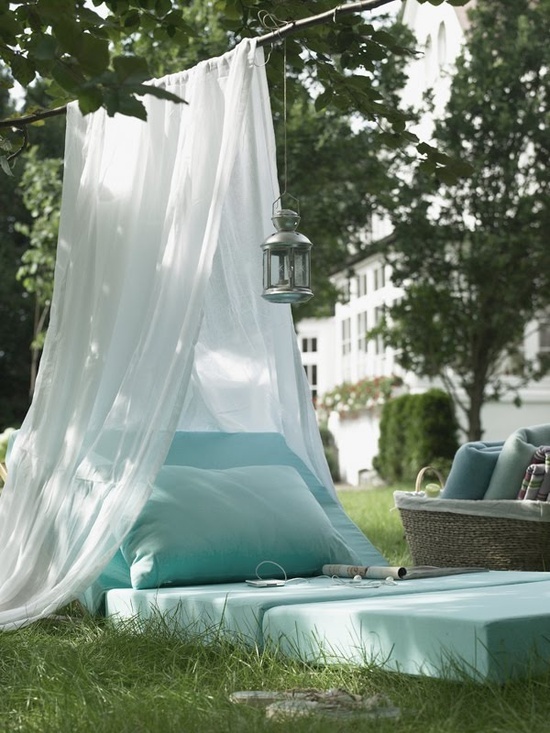 Now how dreamy is this reading outdoor lounging space!
Make it as easy as passing fabric over a clothesline in your backyard. Great for summers.
I really wish I could find the original source.
I hope you enjoyed this roundup of 15 ways to make DIY tents.
These DIY teepee and canopy have absolutely put me in the mood to make one.
How about you?
Please note some original sources were missing. If you come across them leave a comment.
 You will also like:
Creative sea animal crafts for kids
Solar System Activities for kids
Gardening with kids
Looking for more great ideas for Kids?
Check out tutorials in the category
KIDS.
Are you on pinterest?
These are updated regularly whenever I find unique ideas.