This post may contain affiliate links. Please see our full Disclosure Policy for details.
DIY fishbowl snow globe tutorial. Snow globes or snowglobes are so fun to make and easy too! There are lots of ways to create festive DIY snow globes. Like the waterless snow globes, glycerin snow globes, baby oil snow globes, decorative snow globes and even faux snow globes. Either way everyone likes to make there own version of snow globes.
Today I am sharing a DIY fishbowl snow globe tutorial. I had been wanting to create something festive for the holidays. Something that brings the feeling of Christmas and Winter. And that's how I came up with the idea of using my fishbowl to make a snow globe.
Let's have a look:
DIY Fishbowl Snow Globe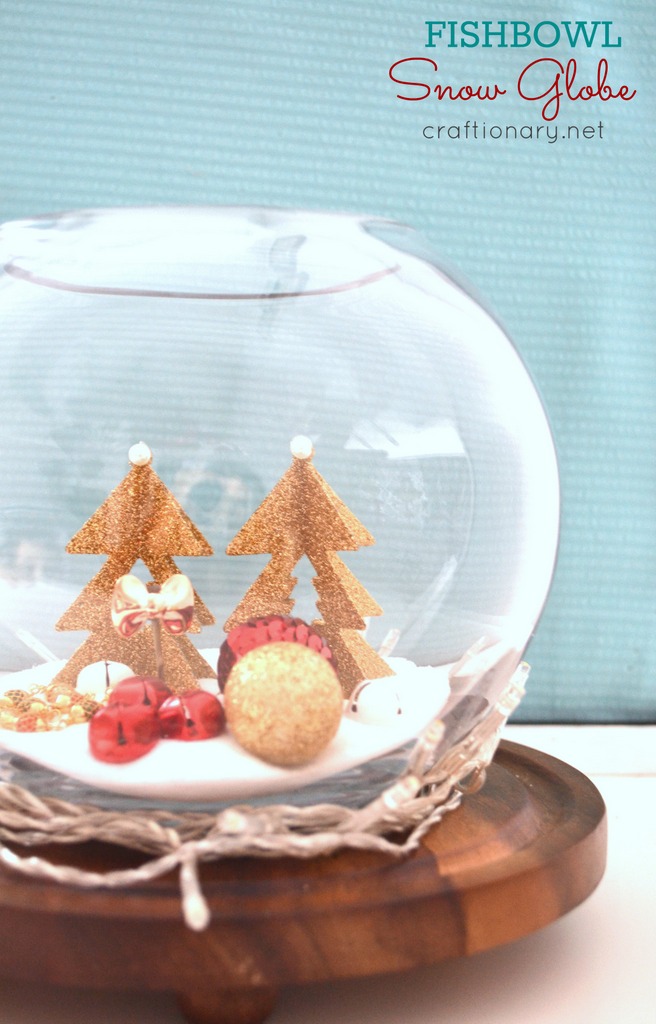 I like the traditional snow globes with snowman and Christmas trees. But I personally love to make a snow globe with anything you think is special and relative.
I came up with the idea to use modern Christmas trees, cute little ornaments and jingle bells. To make it look festive I used glittered items and lights. You can also use mini trees and snow village pieces to create winter scene. This will also make great winter wonderland gift.
Let's get to the tutorial.
Modern Snow Globe Tutorial
Material to make fishbowl snow globe
You will need:
LED Mini Lights (mine are battery operated – from Target)
Glittered Holiday Items (Christmas tree, ornaments and jingle bells)
Fishbowl
Salt
Circular wood stand (From Target)
How to make festive snow globes?
Once all your material is ready. You simply have to put it together.
Place your fishbowl on the base.
Make sure you clean your fishbowl first.
Then put some salt in it. Once you are satisfied with the amount of salt i.e. snow in your bowl, stop.
Now for the fun part. Put your decorative items inside the globe. Play around with them, till you are satisfied with the look!
Finally wrap the string lights around and you're done.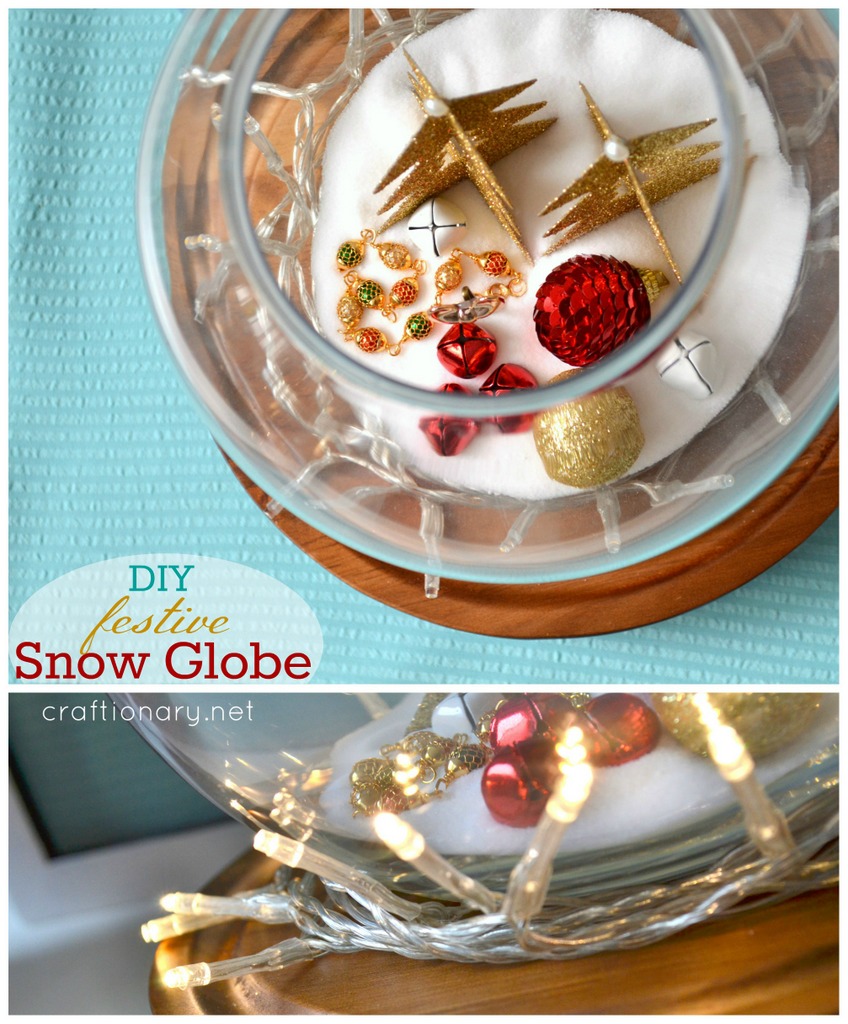 Isn't it adorable!
We love having it in our home. My kindergartner loves switching it on at night. It looks cute and festive. Have fun making your own fish bowl snow globe.
Other ways to make snow globes for Holidays
You may want to make your own version of snow globe. It requires your unique collection of winter village pieces and decorative accessories. All you need is your imagination and some winter magic. These are great choices for unique gift ideas as well. A few choices can be:
DIY mason jar snow globe
DIY snow globe ornaments
Baby food jar snow globe
Favorite things snow globe
Christmas music snow globe
Glass jar snow globe
Winter village jar
How to make snow globes with kids?
Kids are fascinated by all things magical and twinkling. They will love to make their own globes filled with snow. There are a variety of things you can use to create snowstorm in the snow globe:
Fishing wire
Hot glue
Lids
Legos
Bag of fake snow
Flameless candles
Clear plastic cups
Bunch of clear plastic ornaments
Olive oil at the bottom of each bowl
Snowman's hat
Basic craft supplies and scissors
Happy Holidays!
You May Also Like: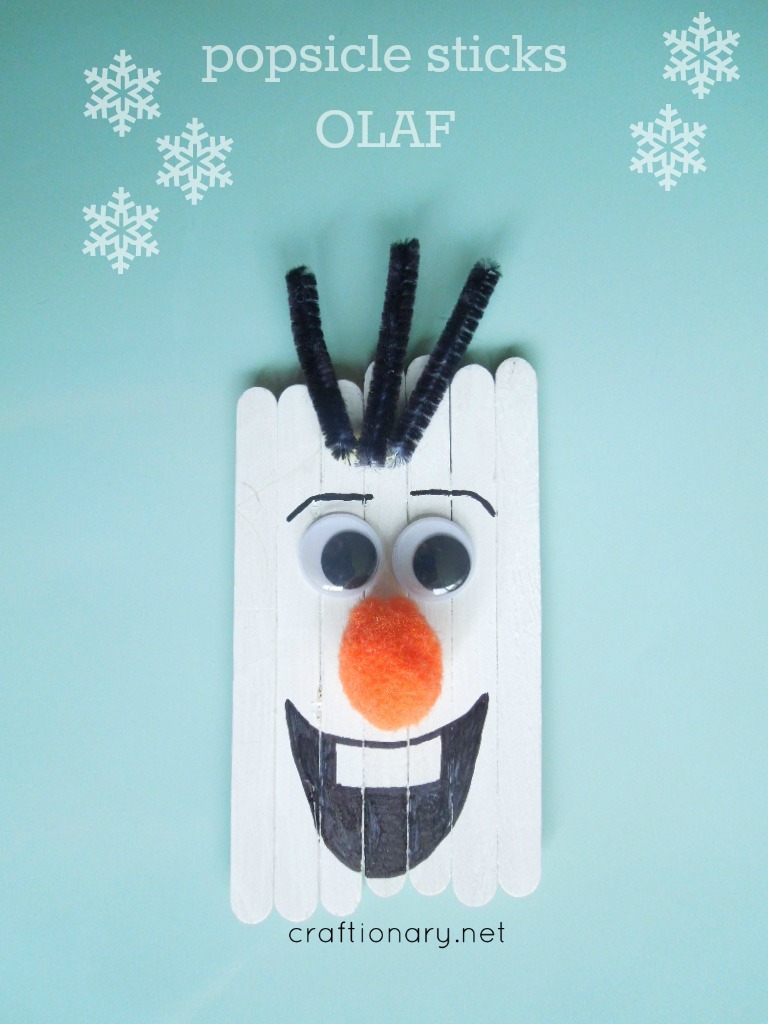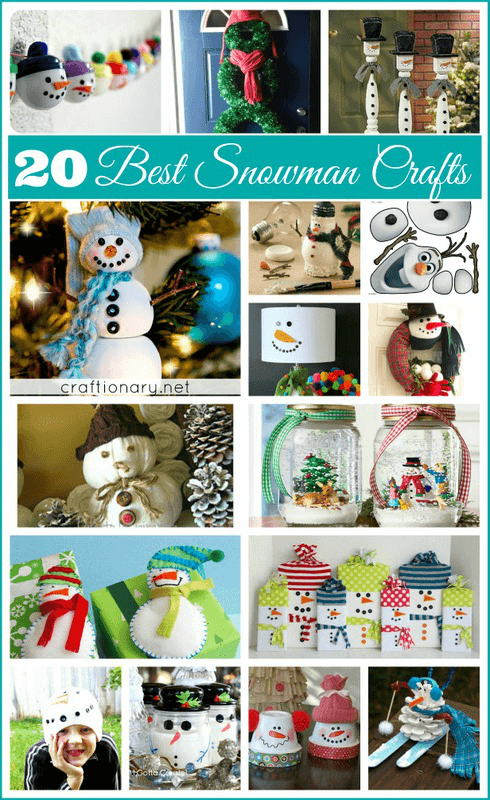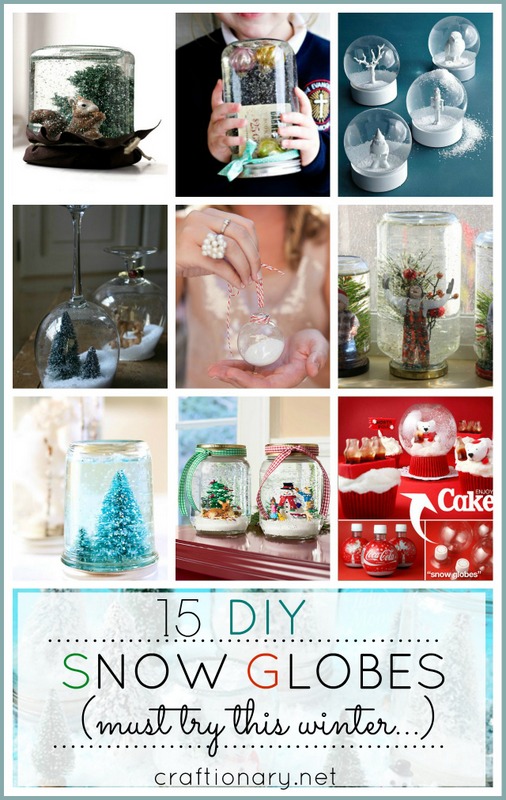 Are you on pinterest?
Updated regularly whenever I find unique ideas.