This post may contain affiliate links. Please see our full Disclosure Policy for details.
Find DIY Garden ideas to add your personal touch to your gardening space. You can pick a DIY garden project that suits your location, style, and demands according to the variety of DIY gardening ideas available, from vertical gardens for front porches and apartment balconies to large-scale yard landscaping. You will get tons of inspiration whether you are looking for front-yard or backyard projects.
Garden ideas include recycled materials, plastic bottles, plates, and reusable baskets. A few commonly used items that can make your garden look beautiful and colorful are bricks, rocks, tires, PVC pipes, Carrizo bamboo, galvanized container, wood, log and pine.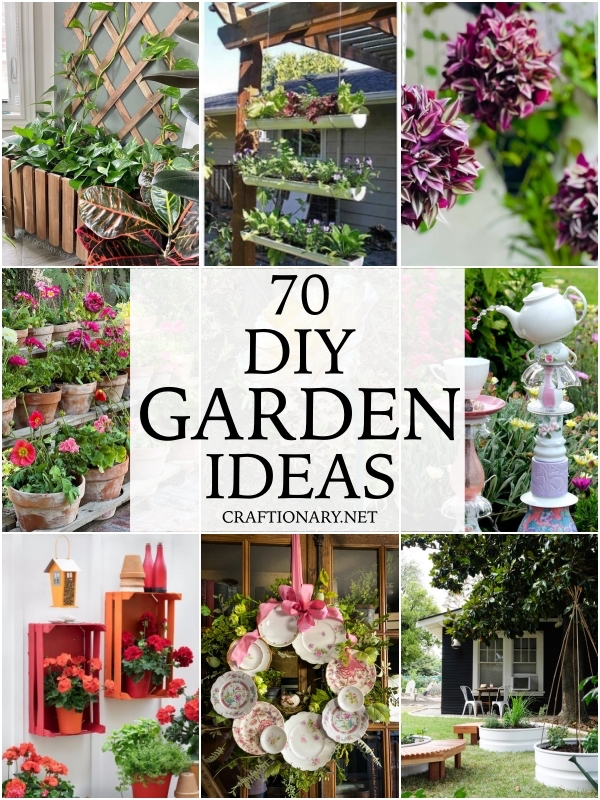 Here are some ideas gathered for your garden to enhance the beauty of your house. Without breaking the bank, you can create a beautiful garden with a bit of creativity and basic DIY skills, whether you are a beginner or an expert gardener.
Cheap and on-a-budget DIY Garden Ideas
Several cheap, simple modifications are possible that can dramatically improve the aesthetic of your outdoor space. There are even a few free ideas for your garden that you may try if the budget is quite restricted, such as employing self-seeding flowers that bloom year after year or dividing plants to improve the planting plan for the following year.
Another quick and cheap approach to customizing your outdoor space is to make or renovate garden planters and containers. Be it creative product recycling ideas utilizing leftover paint or tiles used as recycled resources like wooden old pallets, salvaged timber, and scrap metal. You can construct the outdoor environment you have always wanted for near to nothing with little preparation and crafty ideas and methods.
Vintage Terracotta pots 
Give your outdoor garden a vintage look with the vintage garden pots. Vintage items are usually expensive, but you can buy new Terra cotta pots and give them a vintage look by yourself easily with garden Lime. Instead of spray painting pots use watered down paint and brush it on your pots for a white wash look.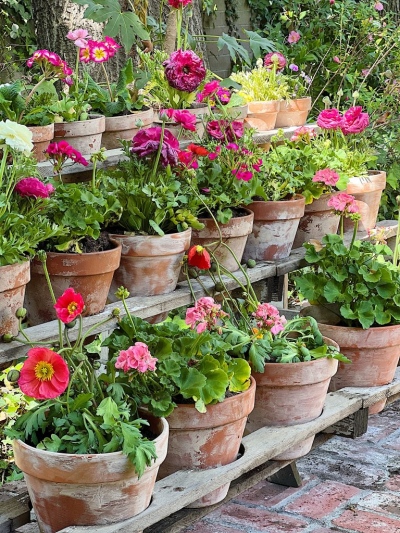 Gazing Ball
Use an old ball and make it a gazing ball by painting it use it as an accent piece in your garden with solar lights.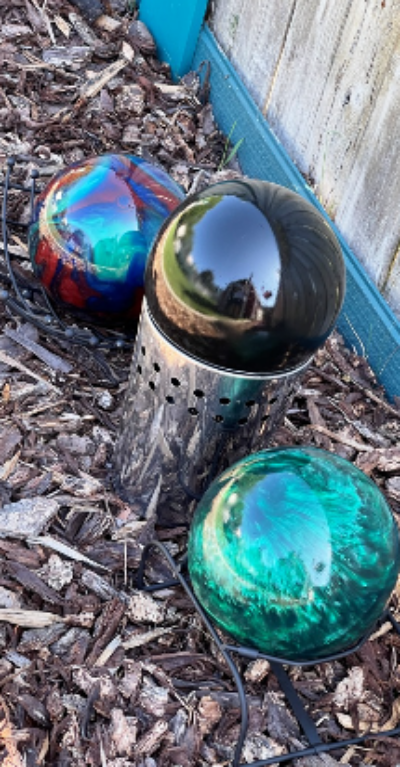 DIY Easy and Simple Garden Ideas for Beginners
Making the garden beautiful does not need a large gardening budget or special assistance anyone can make it look beautiful with easy and basic DIY ideas for the garden available for beginners.
Wood garden path
Lay a wooden garden path made from repurposed pallets and more DIY garden projects.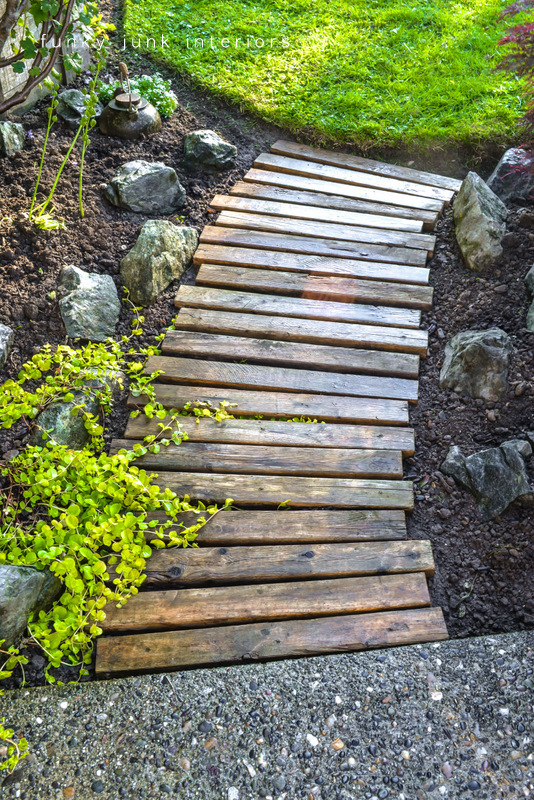 Tabletop DIY fire pit

Make a tabletop fire pit with gel fuel, a stone bowl and stones.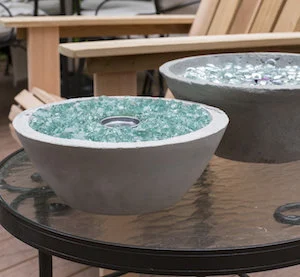 Turtle Topiary

 Money Plant
Green Decor with a pole stand, zip ties and plastic pots.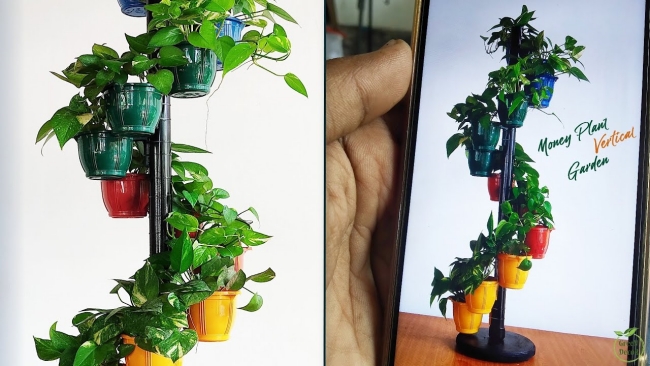 Hang a tree swing for added interest.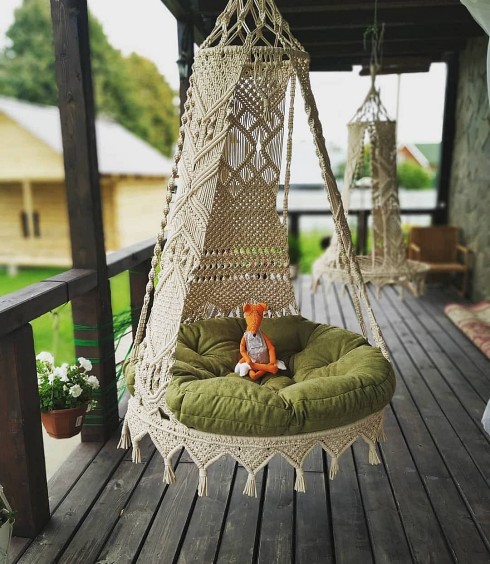 Decorate Garden Orb
Decorate these popular garden orbs from amazon with string lights, faux flowers, and more to make festive garden decorations.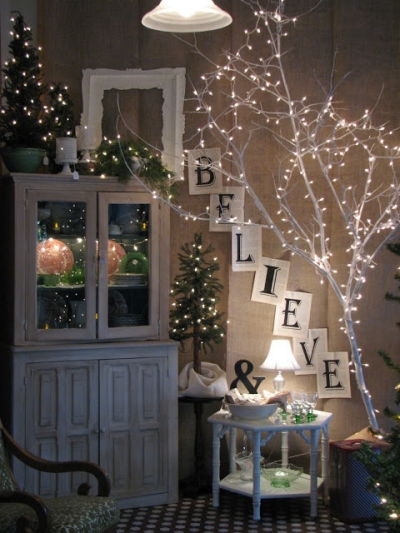 Terrarium 
You can decorate your balcony with Terrarium.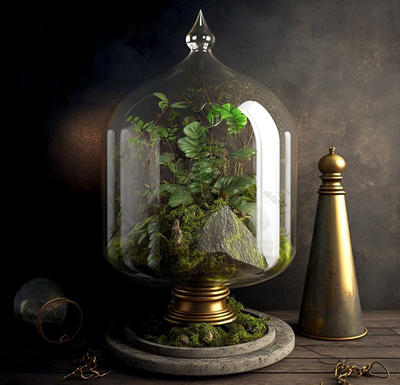 Moss Topiary
Build a moss covered styrofoam ball topiary or a dollar store greenery ball topiary garden centerpiece for your balcony table.  It is easy to make and does not need much care.
Mini-inch plant hanging balls
Hanging balls can be a great way to show off your garden.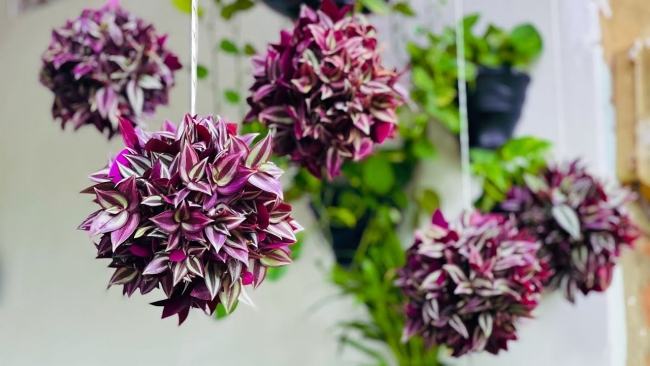 Pollinator Palace an insect hotel

Discover the advantages, build DIY bug hotels with the kids, and instruct them on the biological system surrounding your home using natural materials.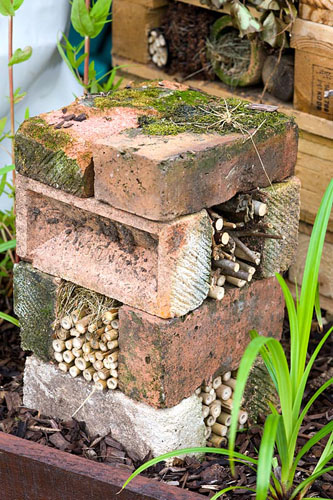 Painted flowerpots with Stencil
It's so simple to give plain terracotta planters a glam makeover.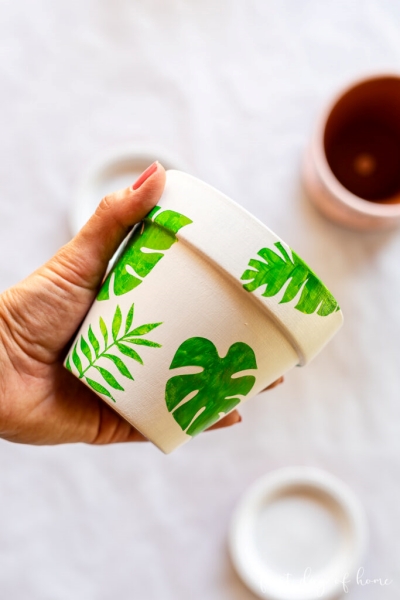 Small Backyard or Small spaces DIY Ideas for Garden
Small backyards or a small space can venture a long way with DIY ideas for garden.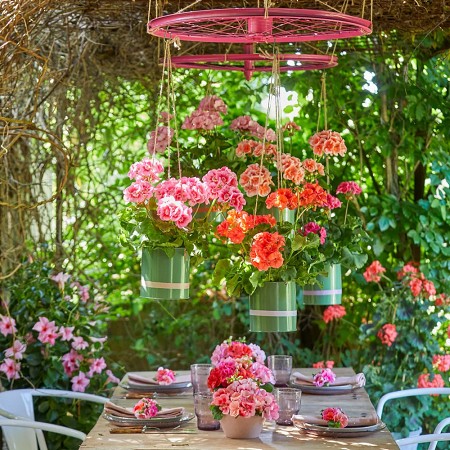 Hanging Gutter garden: If you do not have much space to place the flower pots on the floor, place them on a hanging gutter that makes your small space; look beautiful.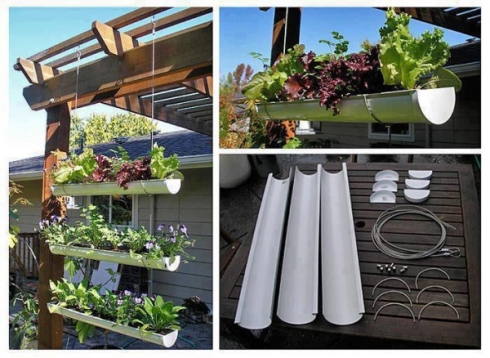 Vertical Pallet garden:  plant your favorite plants in a vertical pallet garden.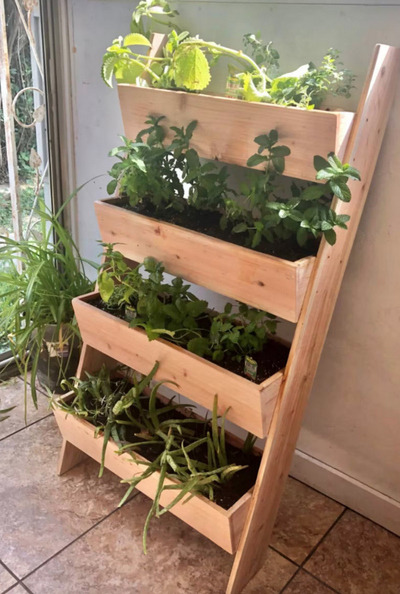 DIY Mid-century style slatted plant wall for Balcony
Portable container garden: Use portable containers and hang your planter on the railing.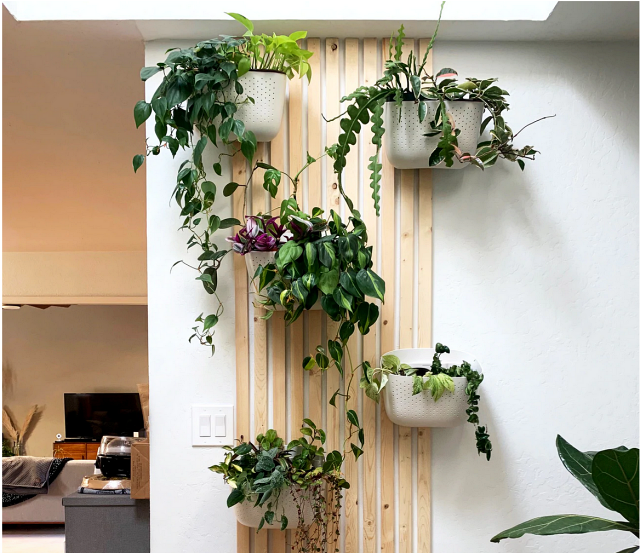 Make a DIY planter box with trellis for vines.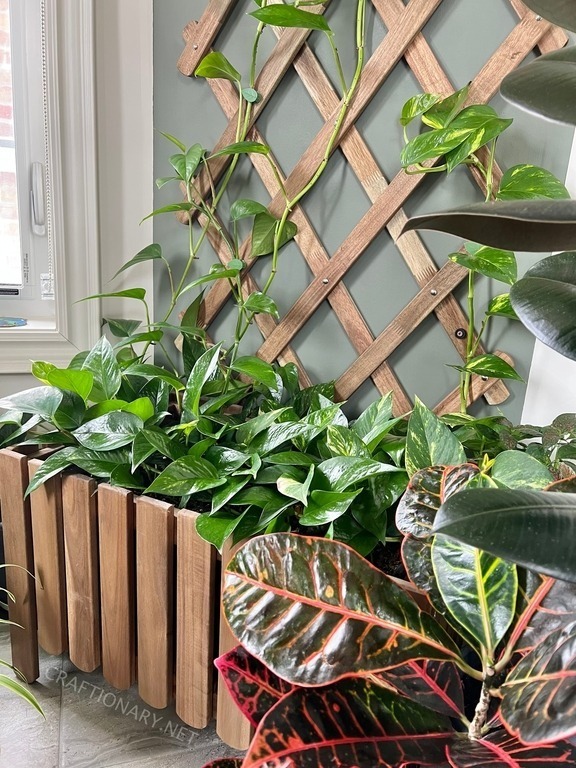 DIY Ideas for Garden with Recycled Materials, Plastic bottles, Plates, And Reusable Baskets
Recycling is the best way to protect the environment and save money. There are many ways to use recycled materials, plastic bottles, plates and reusable baskets.
Many goods can be used daily in gardens for various reasons instead of taking up space in the trash. There is a place for just about anything in the garden, whether utilizing creativity and DIY ideas to create one-of-a-kind garden art from repurposed materials or recycling existing items for beneficial reasons.
There are countless methods to recycle in the garden; to get started, here are a few suggestions:
Bottle tower gardening: 
Grow your favorite plants in recycled bottles, then use them to build a bottle tower garden.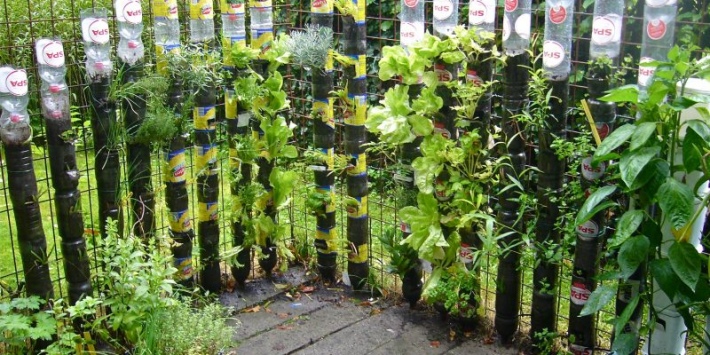 Cat pot from plastic bottles: To give plastic bottles a lovely cat face look, cut them in half and paint them in the color of your choice. This cat pot looks lovely in your indoor garden.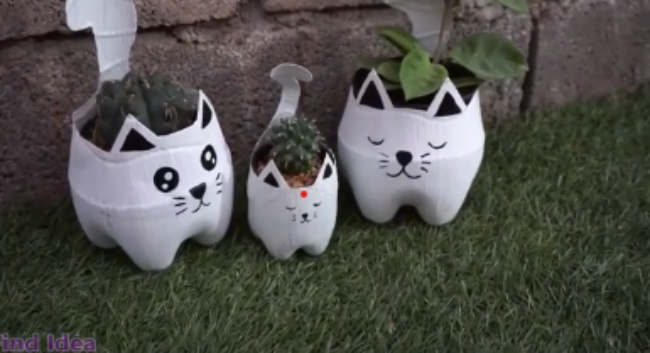 DIY Jar Herb Garden
You can use Mason Jar to grow your herbs in it and save balcony space.

Self-watering plastic bottle seed starter: use plastic bottles as a self-watering seed starter.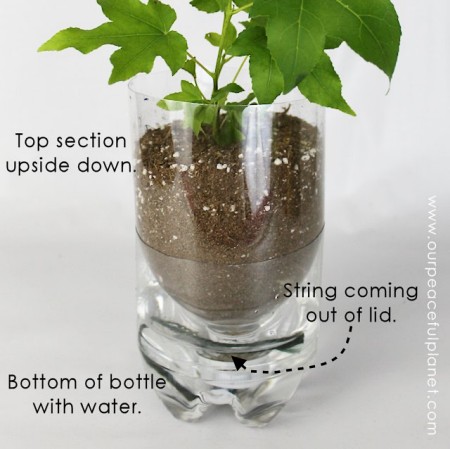 Fairy Garden 
There are so many fairy garden ideas available nowadays. Fairy gardens can be designed and built with a large planter or barrel and some old kitchen items like rice, pots, a scoop, plates, pot lids, and a muffin pan. Making an old-fashioned fairy garden is easy. You can also use gardening tools.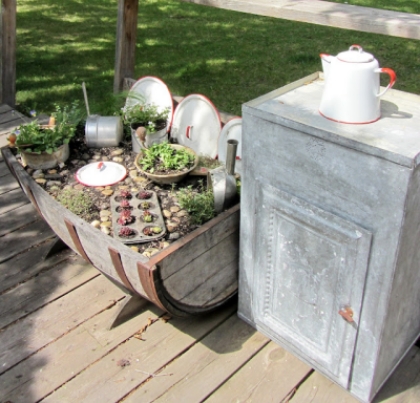 Dish flower
Make a dish flower with old plates and bowls, paint them and glue them together and then attach the plate with a spoon or pipe. You can use ceramic, porcelain or melamine plastic ones.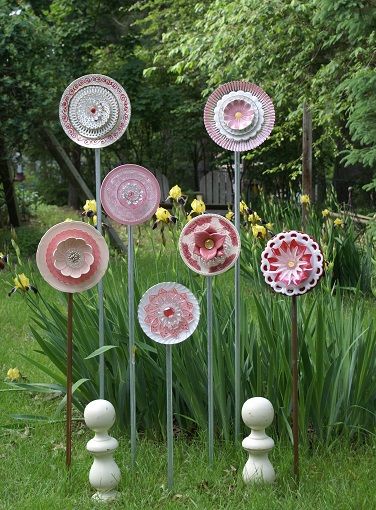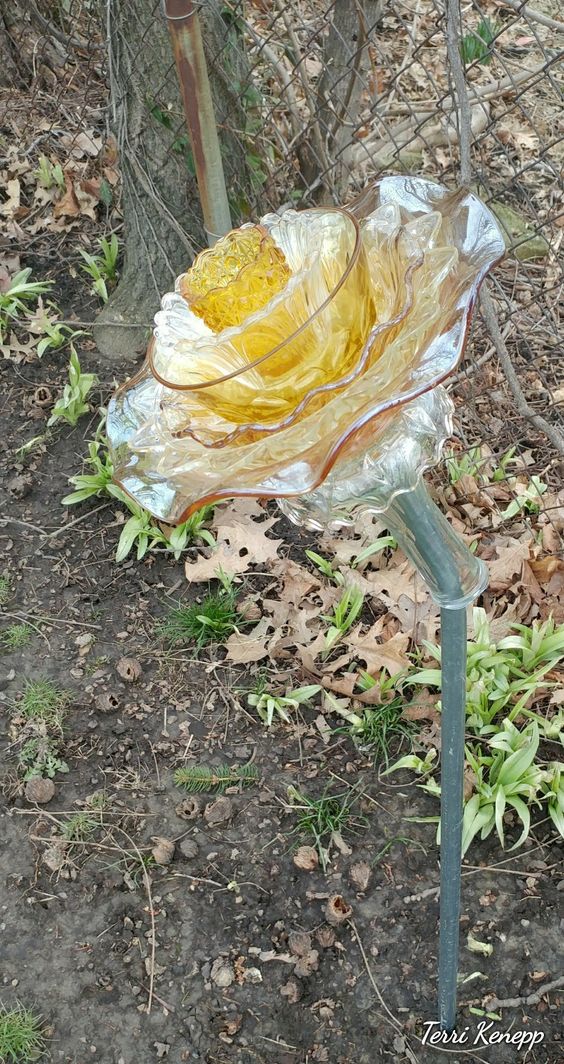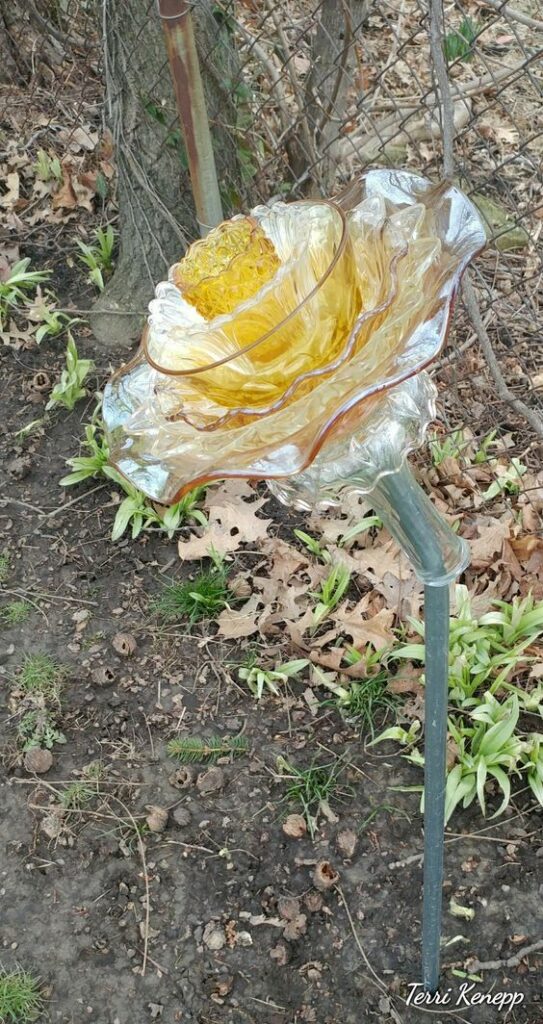 Plate Wreath
Arrange plates on a wire wreath for arrangement and number of plates needed. Once done, attach each plate to wire plate hanger and use a wire to secure it to the wreath one by one to complete plate wreath.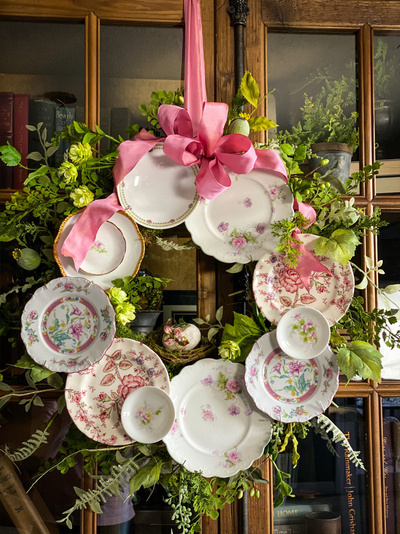 Tea cup and tea pot garden decor
Use your collection of jars, vases, tea cups and tea pots to make a tower. Secure the pieces on a rod and use strong adhesive glue for extra protection against rain and wind. Instructions can be found in this article for garden totem idea 121.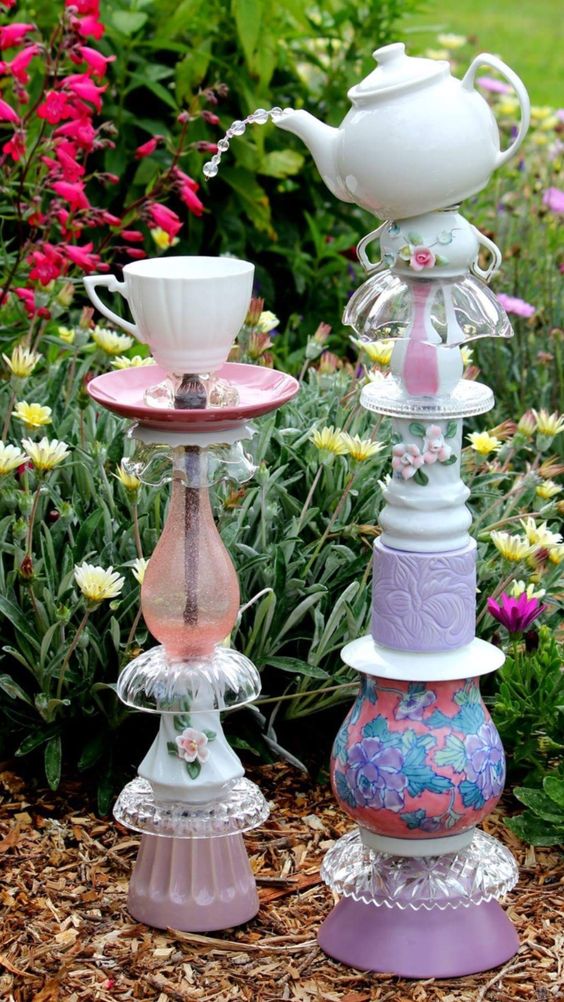 Pallet DIY Yard ideas
Did you realize using pallets as your next gardening platform might be a good idea? You might not think about it, but the potential is there. Therefore, the next time you come across a pallet, be aware that it can be rearranged and transformed into a fantastic growing area.
A wood pallet garden is perfect for growing herbs, flowers, and greens, such as microgreens, parsley, thyme, basil, and petunias.
Wood Pallets herb garden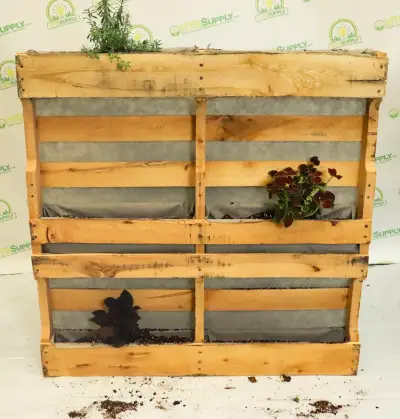 Vertical pallet Garden: Vertical pallet helps to grow multiple plants in a small garden area with hooks and plant pots.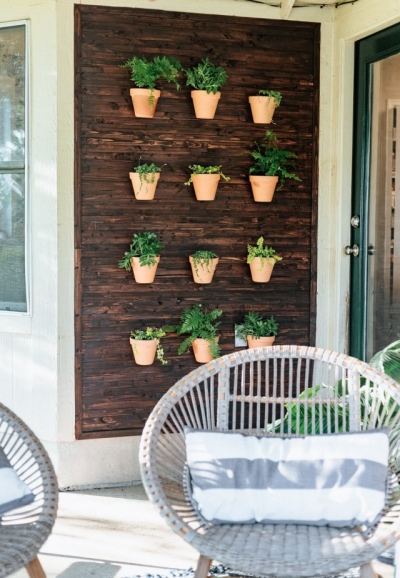 Make a pallet planter or tiered planter by The Spruce.
Old wooden crates as stylish shelves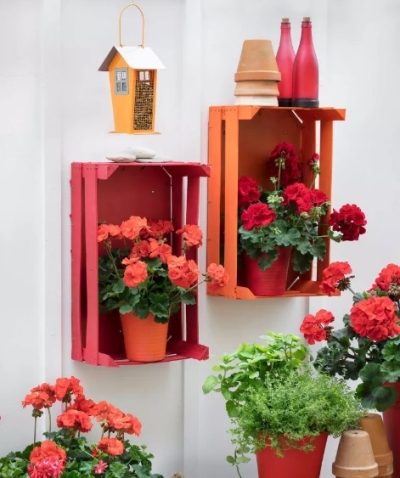 Old wooden fruit crates can be used to create little shelves. Crates should be painted in vibrant, weatherproof paint all over before being attached to an outside wall or the side of a garden shed with wooden battens.
Raised garden bed: The raised garden bed; is used to grow fruits and vegetables like tomatoes, lettuce,  strawberries, chillies, bringle etc. in your backyard or balcony.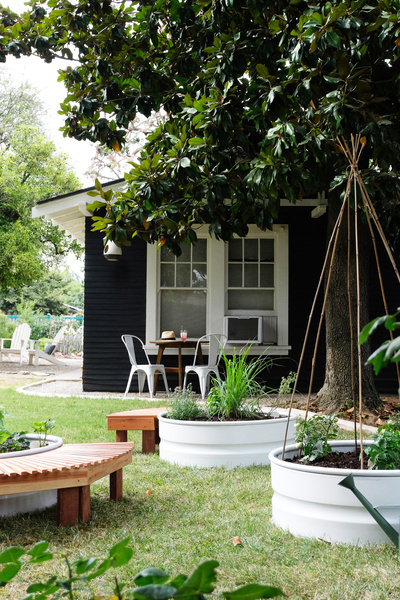 DIY Wood Logs And Pine Ideas for Garden
Wood logs and pine make excellent materials for garden decor with a rustic appearance and give your garden a rustic feel and create stunning garden-growing centrepieces. If you have some wood logs around your house, you must put them to good use in an eccentric manner.
Wood log planter
Tree stump and logs repurposed in garden like this planter by HelloSensible.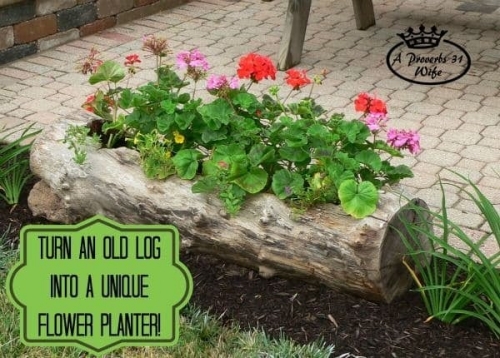 Wood log table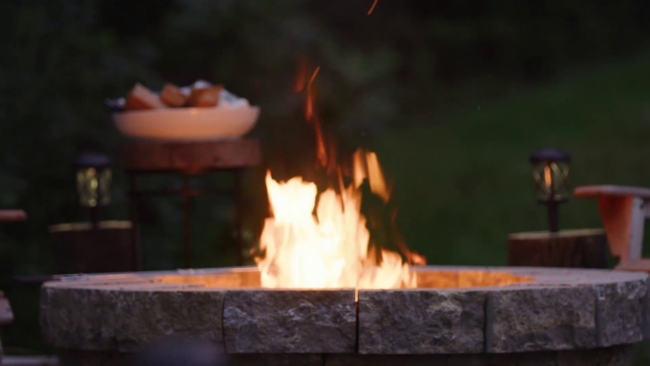 Cracked log lamps
Cracked log lamps look very beautiful in nights in the garden; it adds extra charm to your garden.
Solar Power Staircase Bird Bath Fountain
It is so easy to make solar powered water feature. You simply need a set of two flower pots, a flowerpot saucer, a plastic pail, pebbles, and a solar power birdbath fountain pump or solar-powered submersible pump.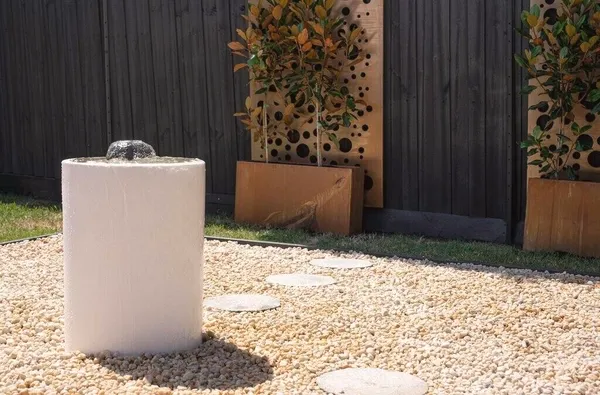 Cool And Best Tires DIY Yard Ideas
Old tires can be creatively repurposed as planters for a garden if you're stuck on what to do with them. Turn them into works of art that will be aesthetically pleasing and a lovely place for plants to live with just a little amount of paint.
Rope-Tire Panter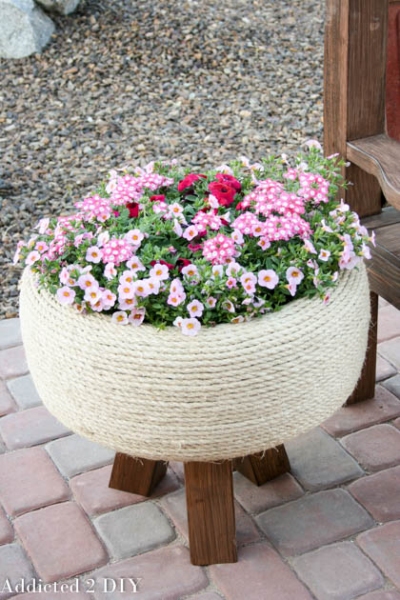 Wall planters with Tires: used to create a lovely display for an empty wall. Paint the tyres in different vivid colors, and once they are complete, you can arrange them however you like on the wall.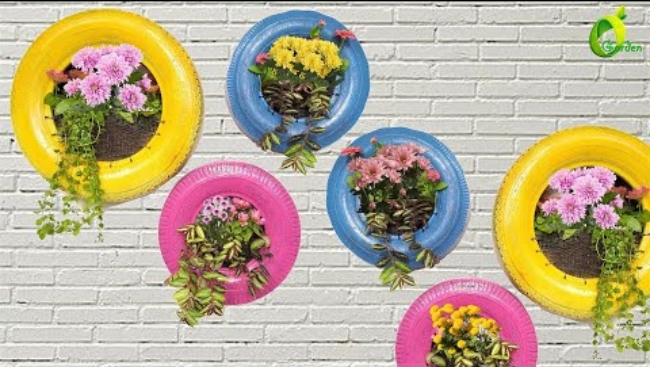 Tyre pond 
You can make your backyard beautiful with your old tyre.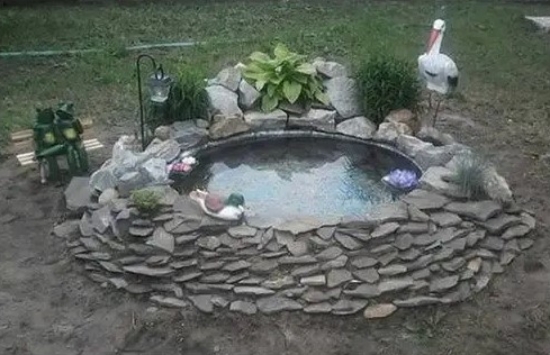 Cool And Best DIY Yard Ideas with Rocks And Stones
Using rocks and stones to decorate your outdoor area is inexpensive and original. Here are some DIY ideas to decorate your garden with rocks and stones.
Rock and Pebbles front yard landscape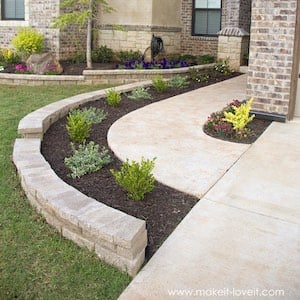 Make a Pebble pot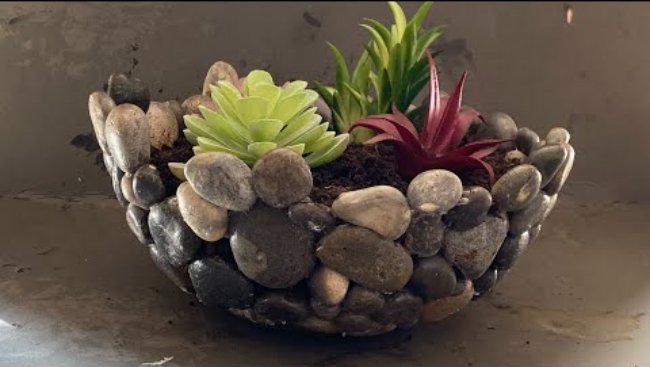 Painted Rocks 
Cute veggies garden markers
Get them from amazon.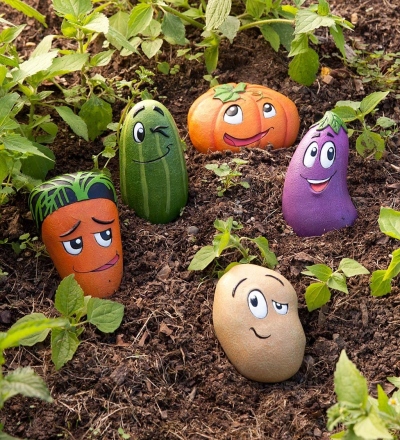 More fun rock painting craft ideas.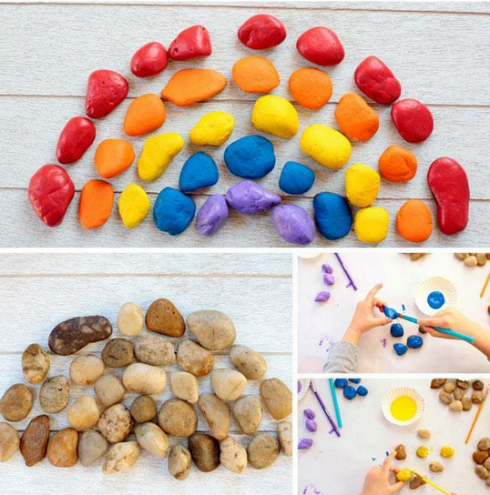 Cool and Best DIY Ideas with Bricks 
Bricks complete many lovely DIY garden decor. The best method to design a stunning garden is to use these simple garden brick ideas or cinder blocks. To get started, try these enjoyable and simple crafts.
Brick Edging for garden beds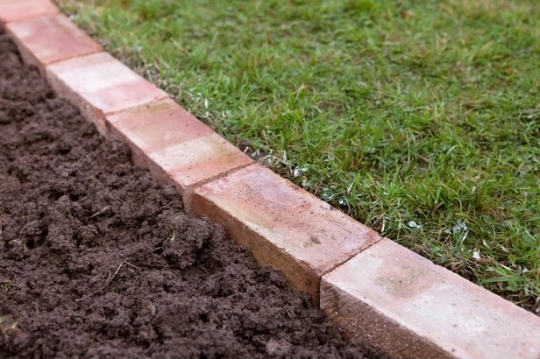 Build a bird bath: As you arrange the bricks, remember to "glue" them together and stack them at any desired height or width. A big basin for a bird bath would look fantastic in this location.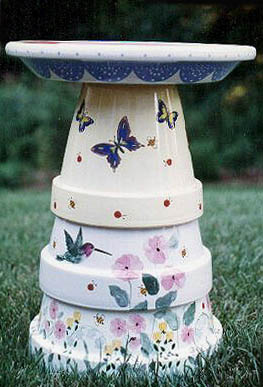 Build a Brick Firepit: Use old bricks to build an easy DIY fire pits in your garden filled with gravel.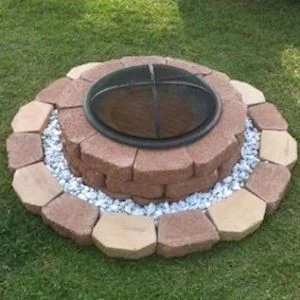 Make a tree ring
Piling bricks around the base of your favorite tree beautify your landscape.
Add curb appeal on a budget with bricks by mom endeavors.
Garden Bench Seating 
You can have bench seating for your garden area with bricks.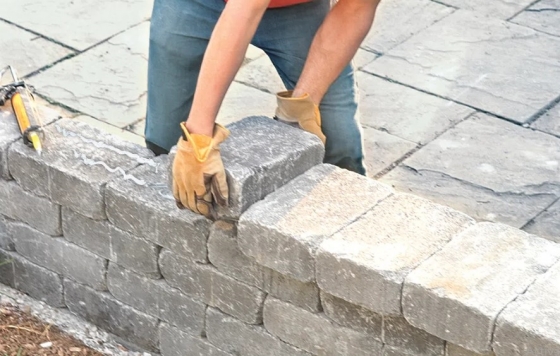 Brick Spiral Garden: DIY brick spirals can be in larger spaces and smaller yards. It is fascinating how a Spiral shape offers you much more room to plant all you want. You can also use this as a flower bed for flowers that do not require deep roots if you are not very interested in producing your herbs.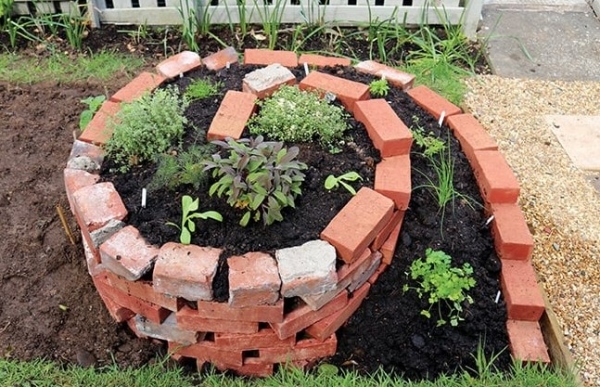 DIY Cute Creative And Fun Gardens Ideas
Decorate your garden with cute creative fun DIY ideas you can make in a snap to pop of personality to your garden. Project your garden in a way that suits your style, whether you want a garden that has a retro feel, is whimsical for your children or is more conventional-looking.
Painted garden statues 
Beautiful swan planter by Amazon.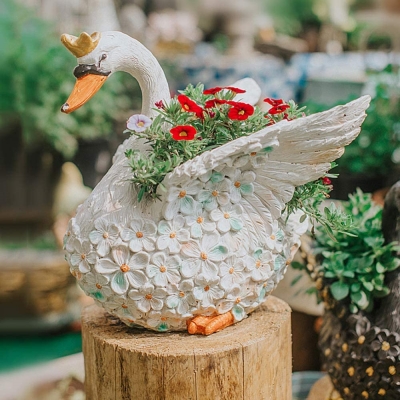 Set up a bird bath

Use terra cotta pots to make a bird bath that looks stylish.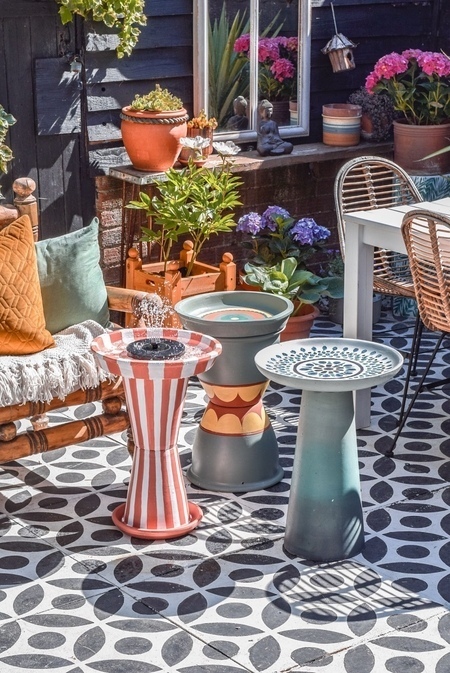 Add a fun hummingbird feeder.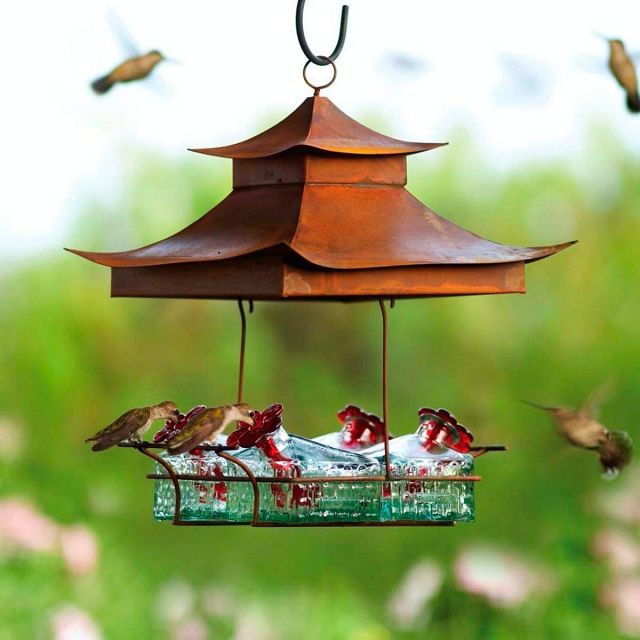 DIY mushroom garden decoration
Paint a stool to look like a mushroom stool by the homespun hydrangea.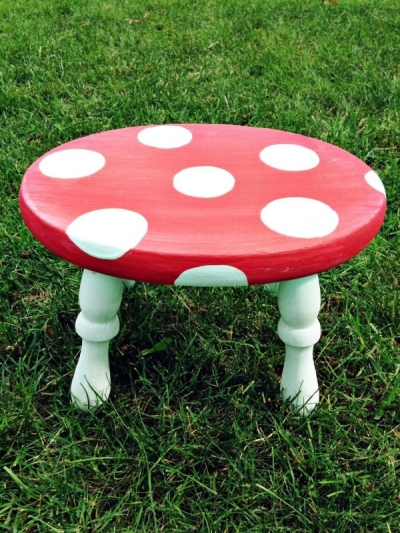 Flower Pot Horse 
DIY-loving parents will enjoy making flowerpot animals with their kids.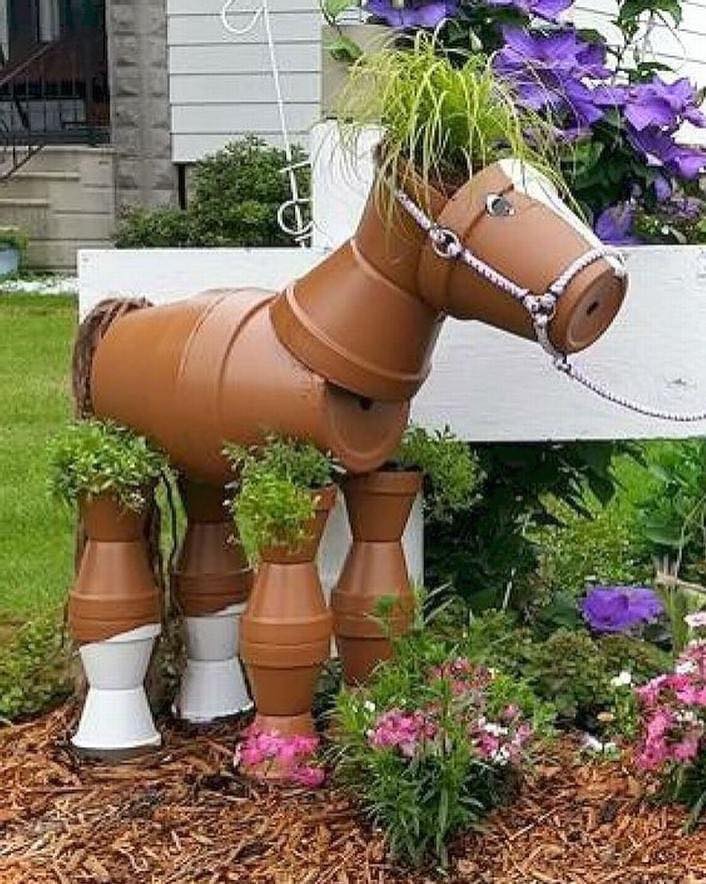 Rustic mason jar garden lanterns
You can hang rustic mason jar garden lantern on the tree branches and put battery operated candles in it with seaglass.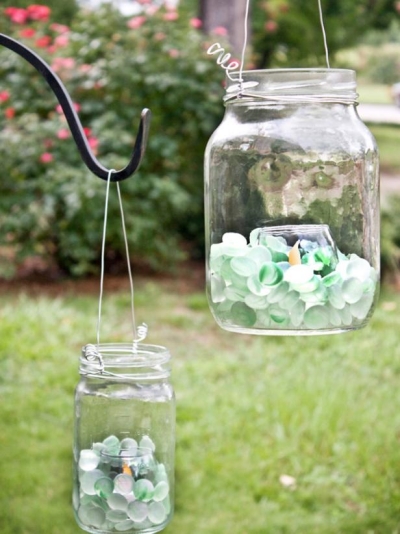 DIY Garden Ideas for Kids, Children and Toddlers
Kids enjoy doing creative things, so take them for a stroll around the neighborhood. Gather natural objects (like pinecones, moss, feathers, branches etc.) and use these to adorn your pots.
Decorate planters over the fencing.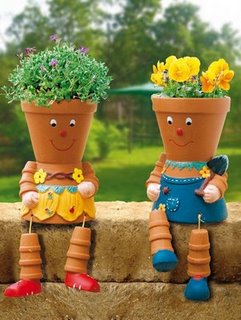 DIY yard ideas with PVC pipe
PVC pipes are one of those building components; that are inexpensive, accessible, and simple to use. It is simple to cut, paint, drill, and glue. It is hence the ideal material for many do-it-yourself applications. Turn your PVC pipes into useful objects for your house and garden with ingenuity and effort.
PVC pipe Strawberry planter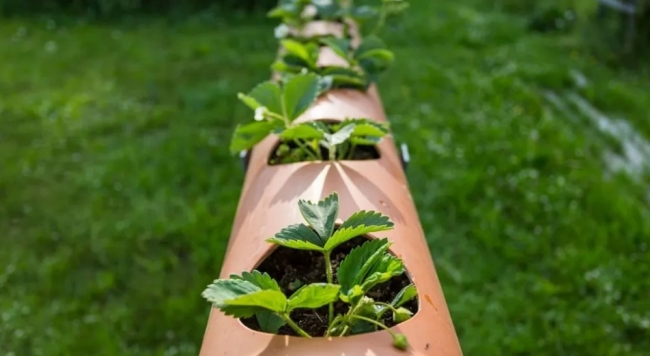 Mosaic PVC pipe plant holder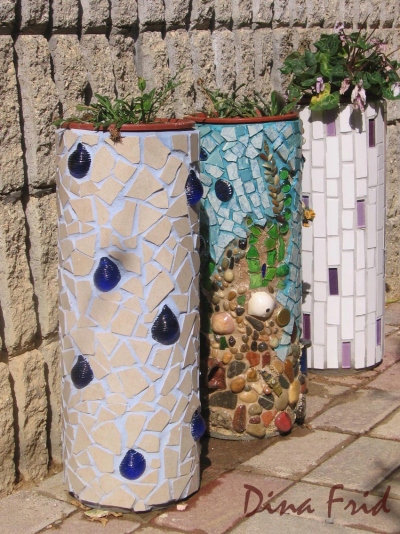 DIY Ideas for Garden for Kids, Children and Toddlers with Carrizo Bamboo
Parents can teach their children how to make different things with Carrizo bamboo. They will enjoy learning it with their parents.
DIY chime craft for kids 
Clever DIY Pole Ideas for Garden
Poles have many uses, so use them cleverly for them in the garden with simple DIY.
Flower Pole: Hang flowerpots on the pole to make it look beautiful.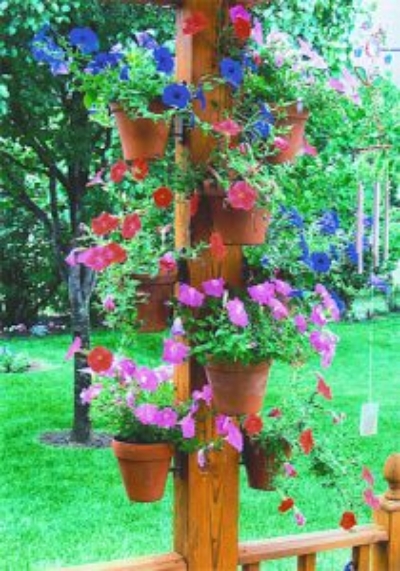 Clever DIY Yard Ideas with Galvanized Containers or Caddy in The Landscape
Add a vintage touch to your garden with galvanized metal planter.
Galvanized Metal bucket as a flowerpot
Galvanized Metal oval Caddy 
You can get Galvanized metal oval caddy from Amazon and use it as a flower pot.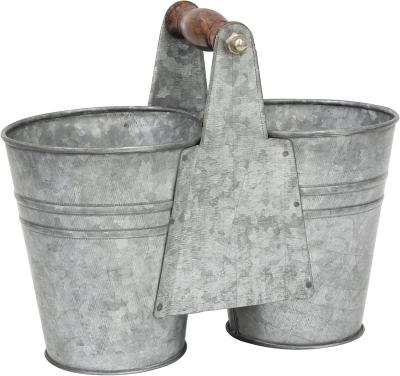 Affordable Raised Garden Bed Ideas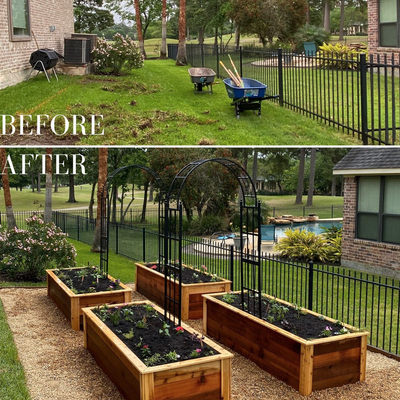 DIY Dollar tree Garden Idea with Cement 
 Add brightness and liveliness to your outdoor space with DIY dollar-tree ideas. Everything depends on the plants' arrangement, and their usage in the garden can take on a variety of appearances. But the aesthetic value of the garden is something that should not be disregarded.
Dollar tree faux cement bowl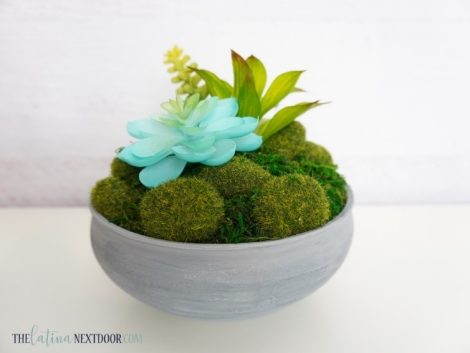 DIY Bottle Holder Balcony Ideas
If you have a spare bottle holder laying around and not enough bottles to fill it with, don't donate it just yet!  Instead, think about all the various, practically infinite uses for a bottle holder that is available.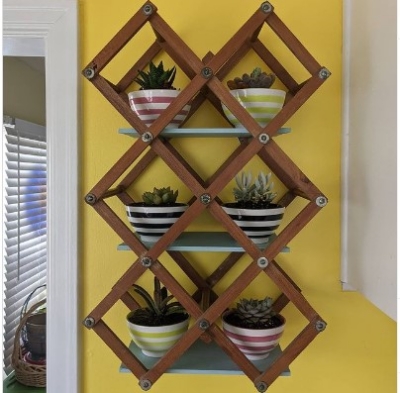 A pallet Vase holder as a plant holder 
Etsy gives a different look to your balcony.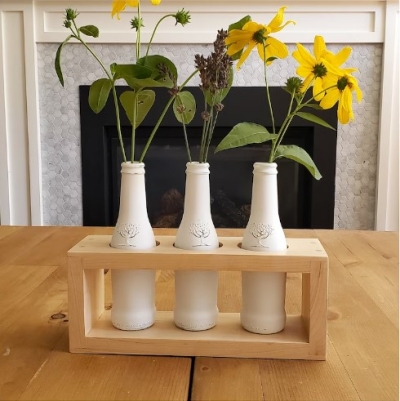 DIY Natural walkway for Garden
Wood log slice natural walkway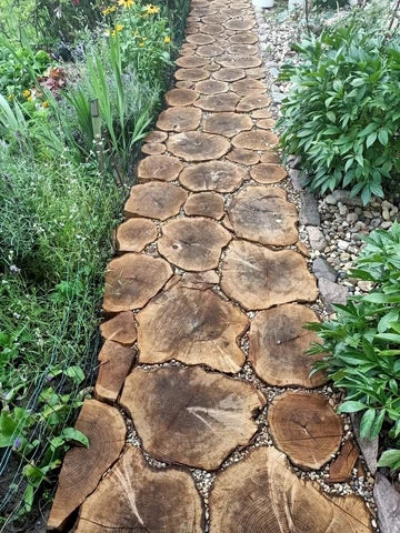 DIY Ladder Garden Ideas   
Old ladders are best for the garden use ladder as planters, herb growing, trellises and decor.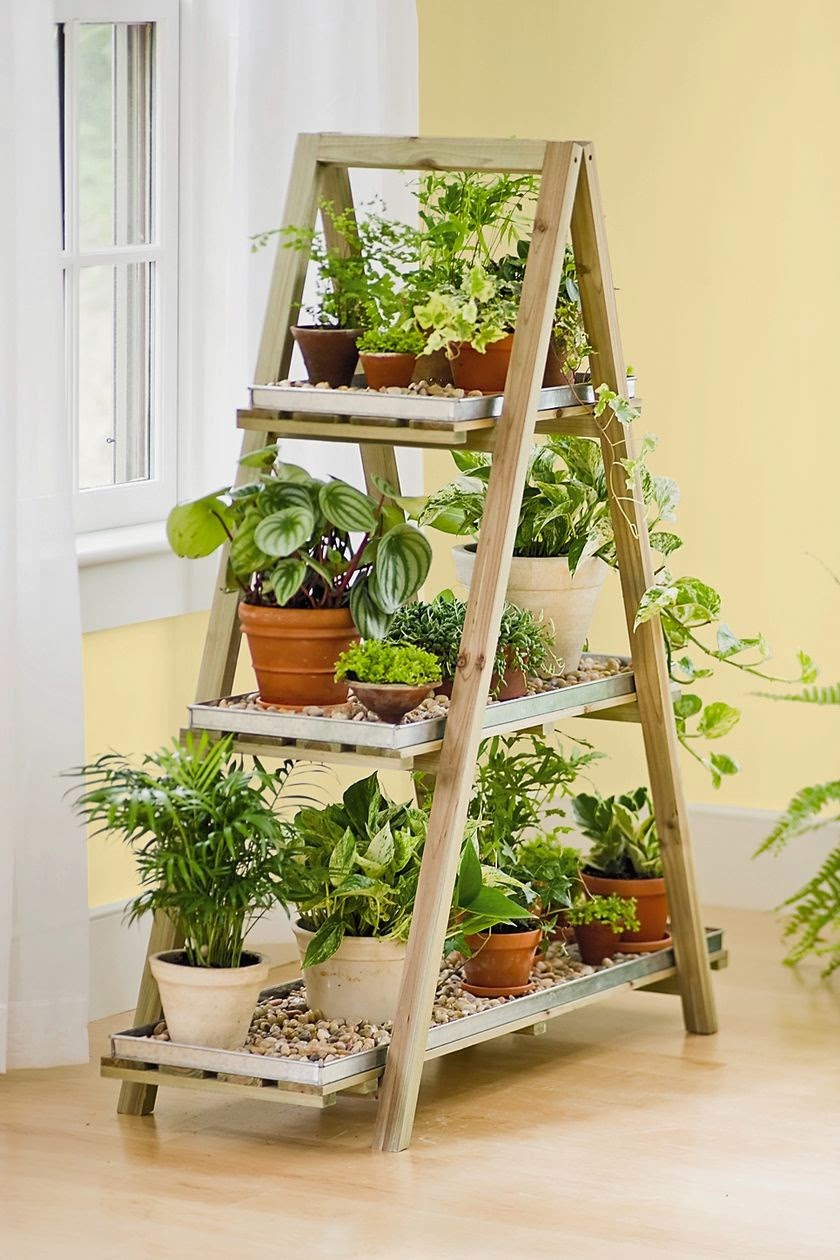 DIY ladder planter: Replicating this simple DIY ladder planter design, you can add a lot of vertical space.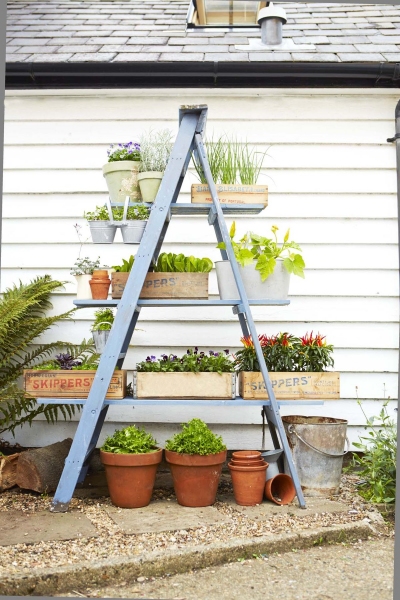 You have DIY garden ideas now; it is time to decorate your garden. There is everything from recycled bottles to bricks, stone, and more. The most significant factor is choosing something that compliments the garden space rest of your house decor.
Author: Alveena Nazir