This post may contain affiliate links. Please see our full Disclosure Policy for details.
Increase your curb appeal with landscaping ideas on a budget. You will find best ideas from front yard landscaping to backyard landscaping.
These easy landscaping designs will improve your yard on a small budget. There are tons of landscaping projects for every type of yard whether you are seeking a small yard landscaping project or large yard design ideas. These ideas will cover easy and simple landscaping ideas for edging, lighting, walkways, gardens and more. Landscaping inspiration for slopes, driveways, around pools, and around fences, are also included with cheap landscaping ideas. The landscape designs with greenery are best for small backyard, pergola, deck, front porch and more outdoor spaces.
Best Front Yard Landscaping Ideas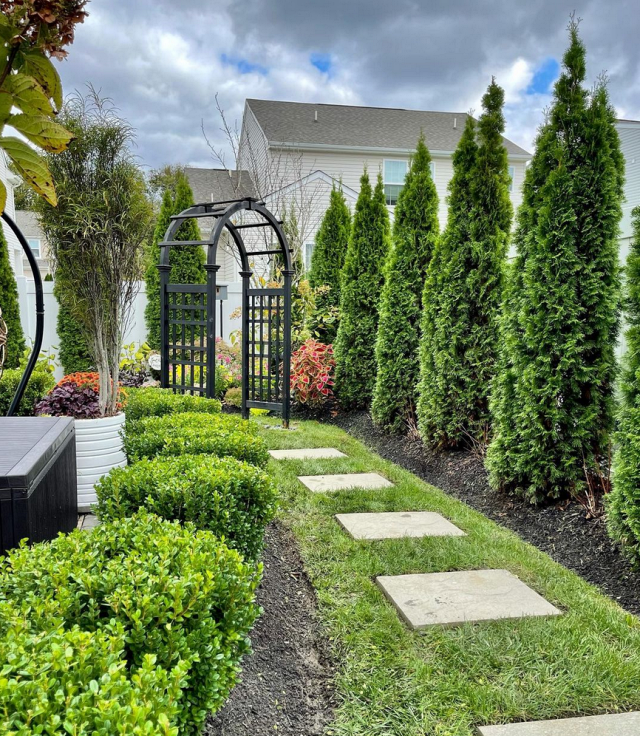 Front yard to backyard yard entryway idea from Good Path Garden.
2. Easy front yard landscaping ideas.
3. Hillside walkway and landscaping from Ohio Thoughts.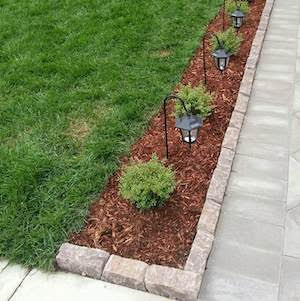 4. Easy front yard walkway.
5. Overflowing wine barrel planter from Greyt Paper Crafts.
6. Retaining wall around a tree from handy owners.
7. Tree ring planter with stone blocks.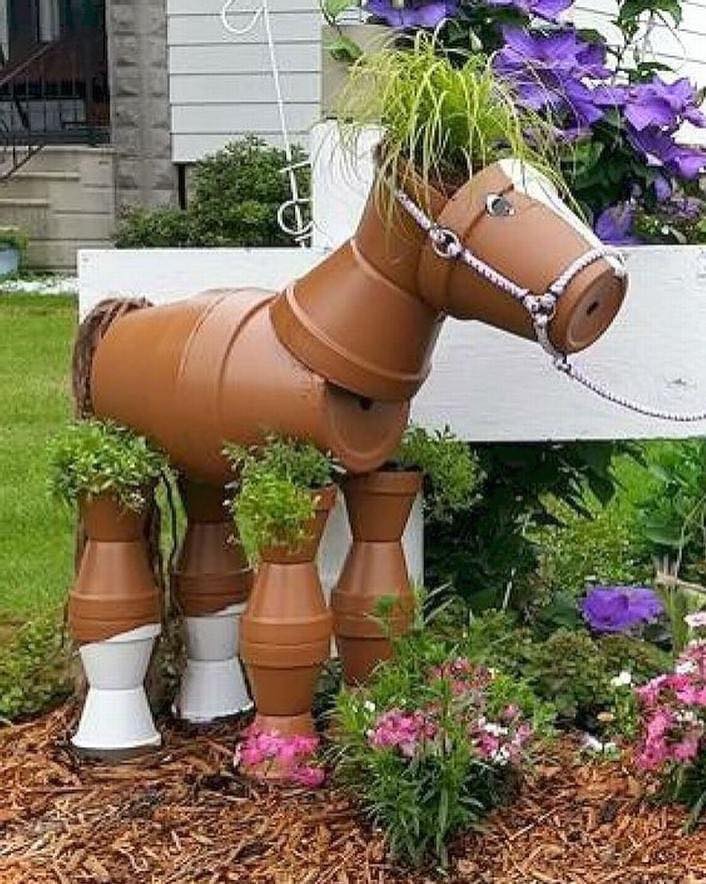 8. Lawn landscaping idea with terra cotta pots feature horse from facebook.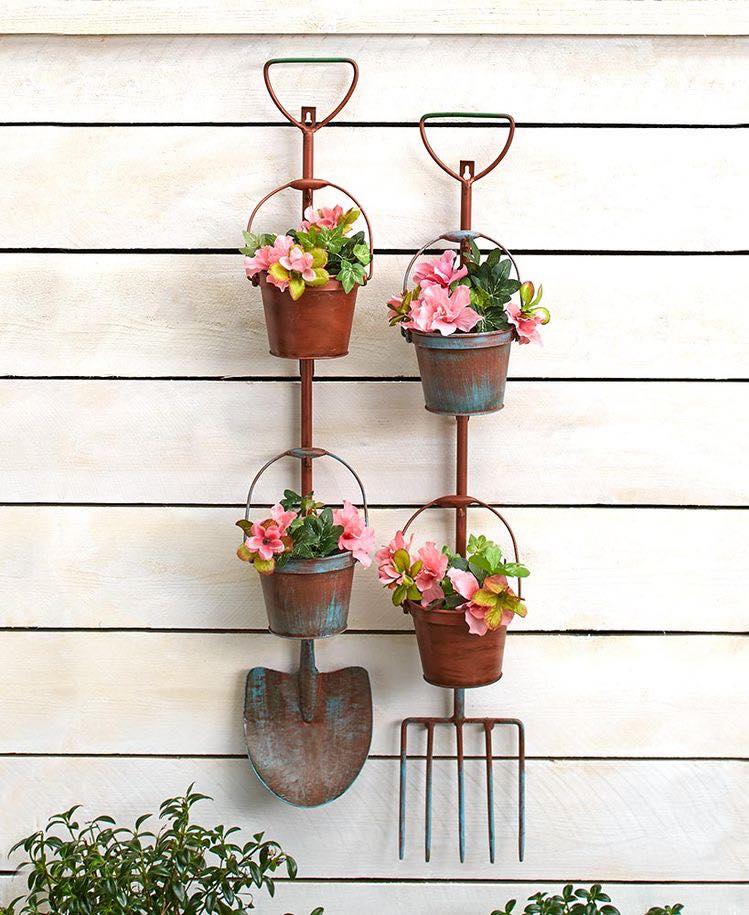 9. Rustic garden tools as flower pots front yard landscaping.
10. Garden bed storing and using rain water from gutters.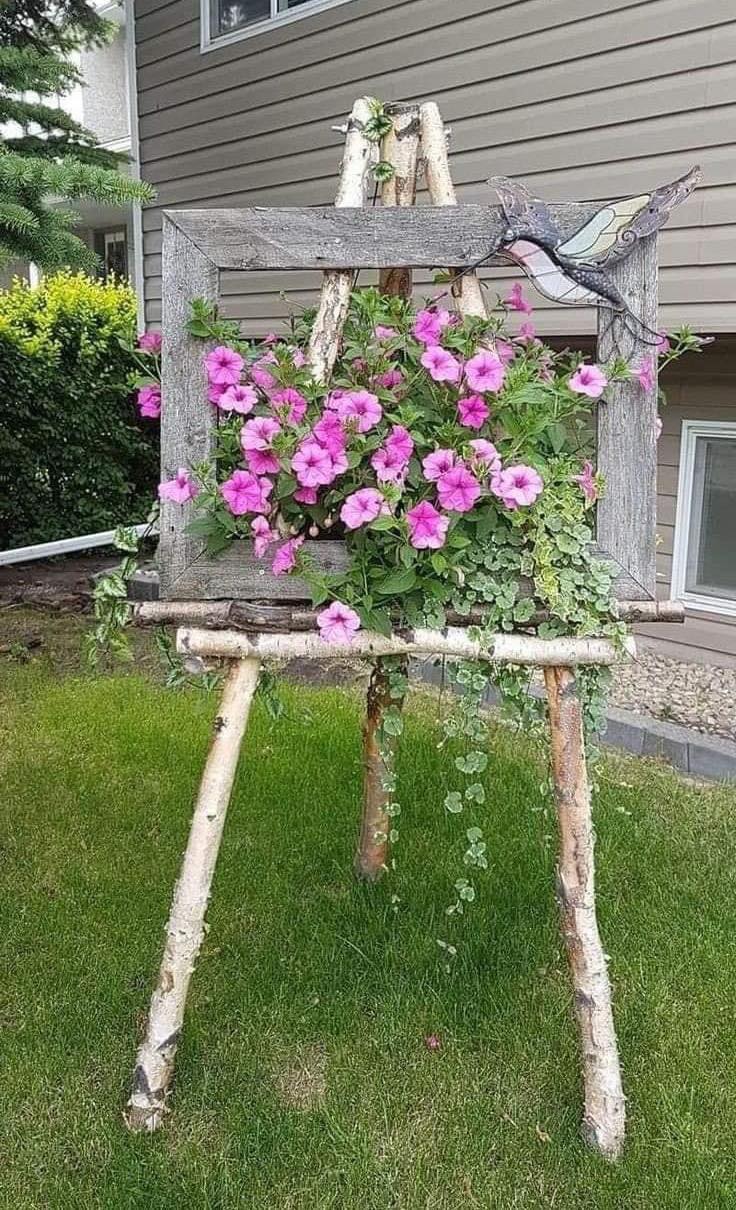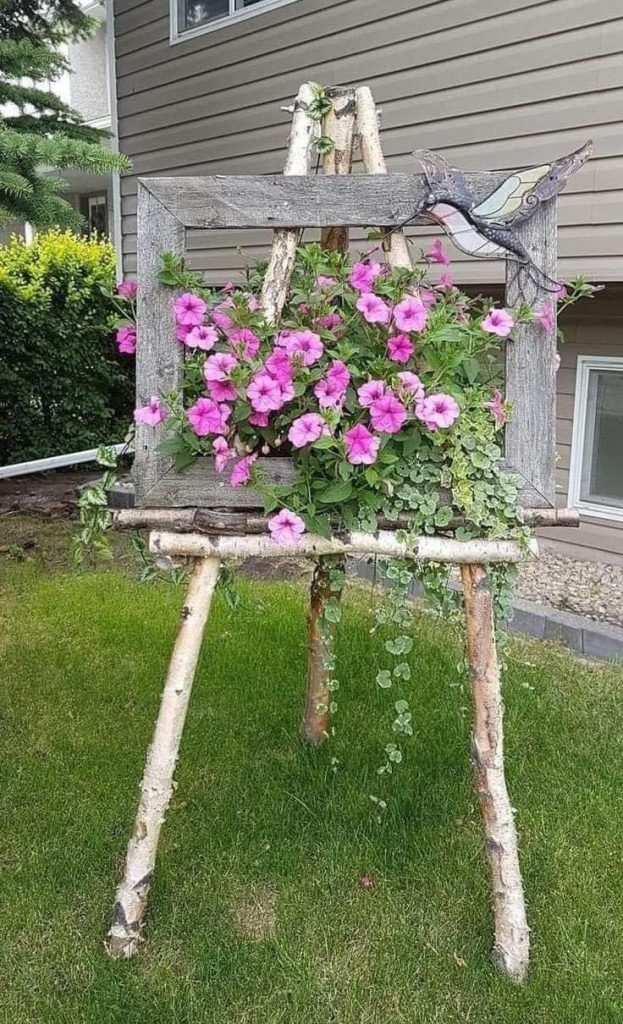 11. Simple front yard landscaping ideas with flowers canvas for front yard from facebook.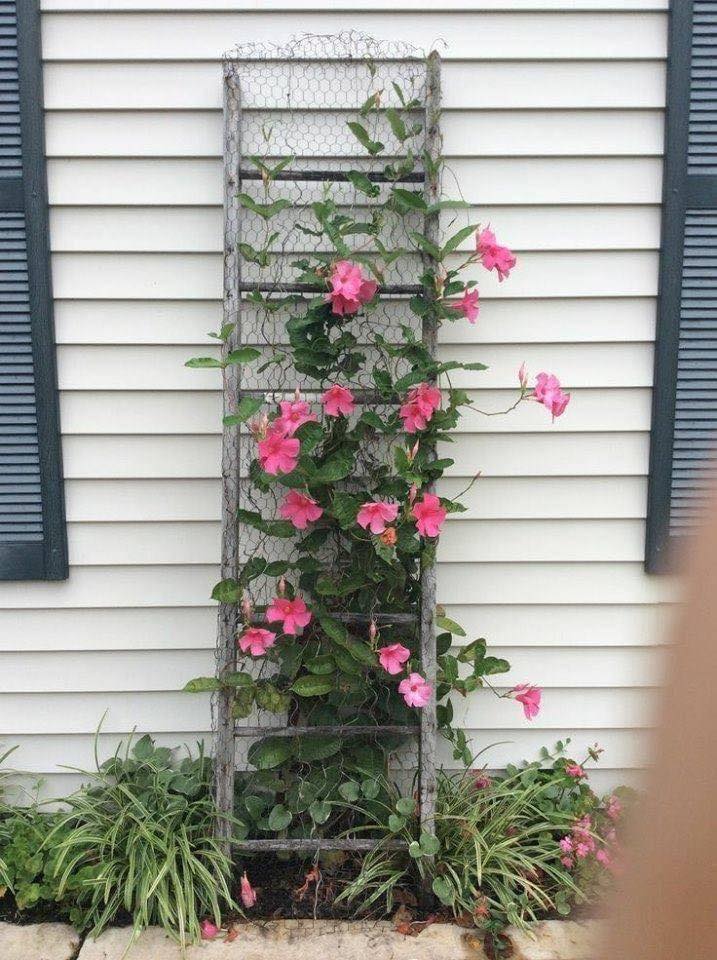 12. Old ladder and chicken wire trellis landscaping.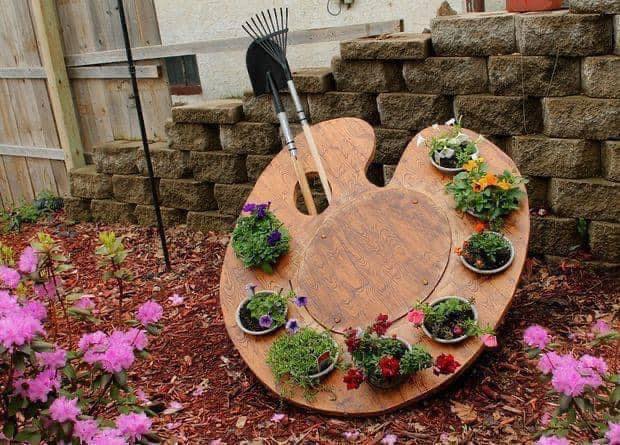 13. Garden palette landscaping for artists.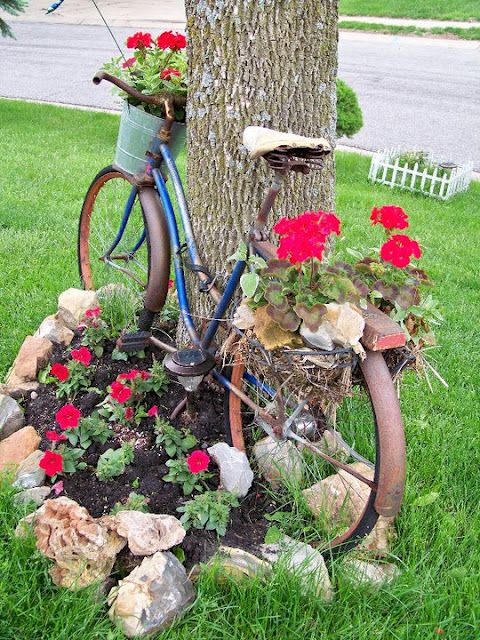 14. Front yard landscaping idea with antique bike.
15. Mounted flower baskets on posts landscape design by cottage at the crossroads.
16. Upcycled old drawers front yard idea.
17. Brick Edging for Flower Beds from Garden World.
18. Raised Garden Bed Around Tree from The Great Goodness.
19. Pallet wood walkway from funky junky interiors.
20. How to install cheap brick edging from Home Depot.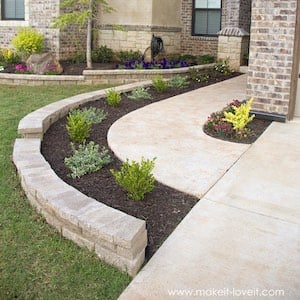 21. Front yard landscaping from Make It Love It.
22. How to make Window Box tutorial from Two Twenty One.
Landscaping ideas for front of house
23. Create a stone entryway with lava rock paver landscaping idea.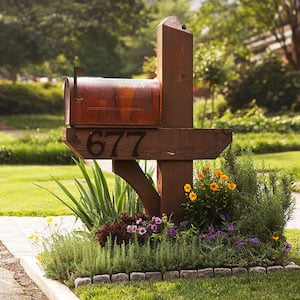 24. Mailbox Garden from Better Homes and Gardens.
25. DIY Downspout Path from Two Twenty One.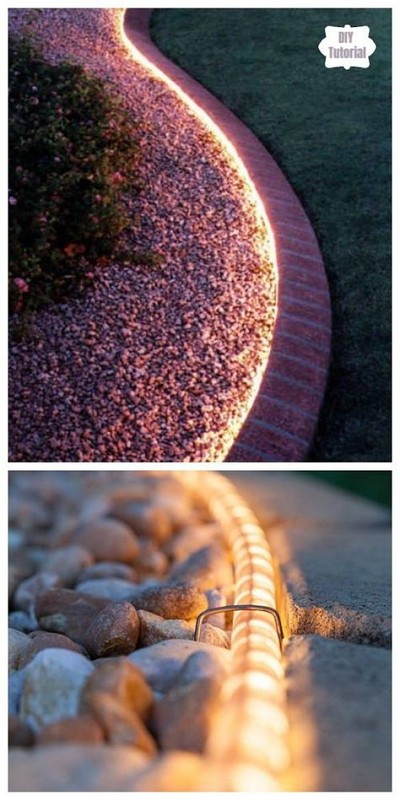 26. Lighted Landscaping for Front Yard using rope lights from craftionary.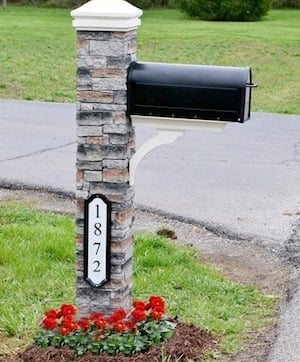 27. Mailbox Updated for Curb Appeal from Beneath My Heart.
28. Colorful Flower Tree Ring for big garden landscaping.
29. Mailbox Makeover from Flower Beds and Garden.
30. Retaining Wall Curb Appeal from A Crafted Passion.
31. Affordable Landscaping on a budget from Curbly.
32. Front Yard Garden from Happy at Home.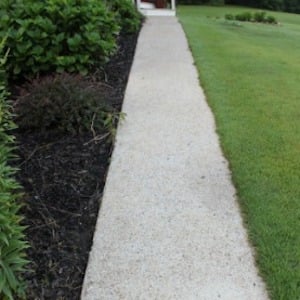 33. How to Clean Your Sidewalk from Rain on a Tin Roof.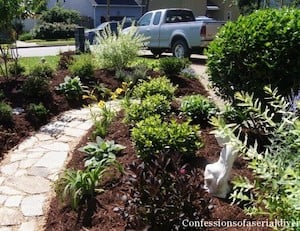 34. How to Landscape from Scratch from CSD.
35. Flower Bed Landscaping from How Sweet Roman.
36. Multipurpose planter box that you can use indoor and outdoor for landscaping ideas from craftionary.
37. Hanging galvanized tub flower box landscaping idea with flower pots.
38. Easy potted plants landscaping for outdoor living space.
39. Front Porch Steps Walkway Makeover from Listotic.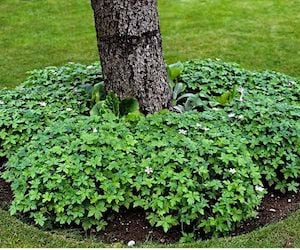 40. Plants Around a Tree from This Old House.
41. Install flagstone Walkway in a Weekend from Better Homes and Gardens.
42. Terra cotta lawn edging for garden from Planted Well.
43. Low Maintenance Landscape from Wondermom Wannabe.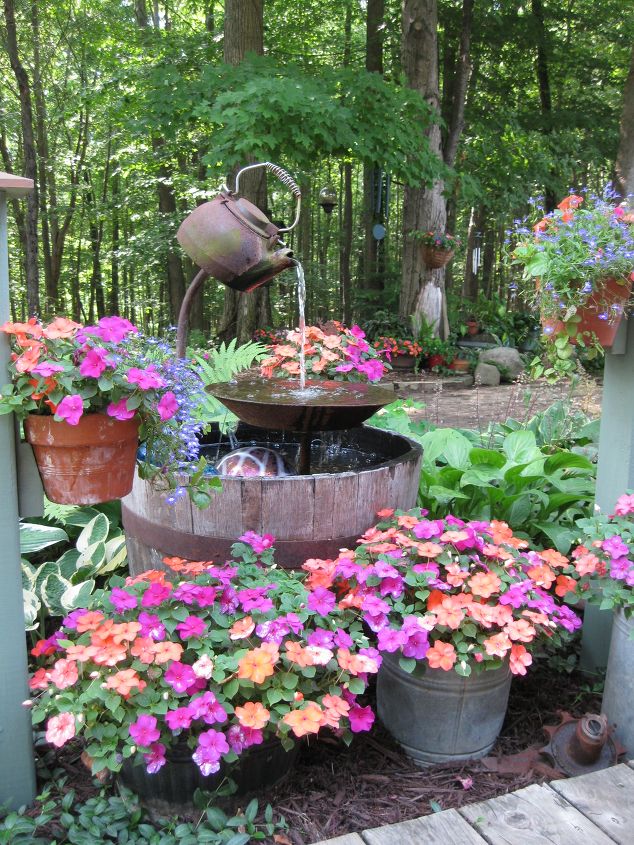 44. Antique tea pot fountain landscaping from hometalk
You will also like to add birdhouse from craftionary.
Best Backyard Landscaping Ideas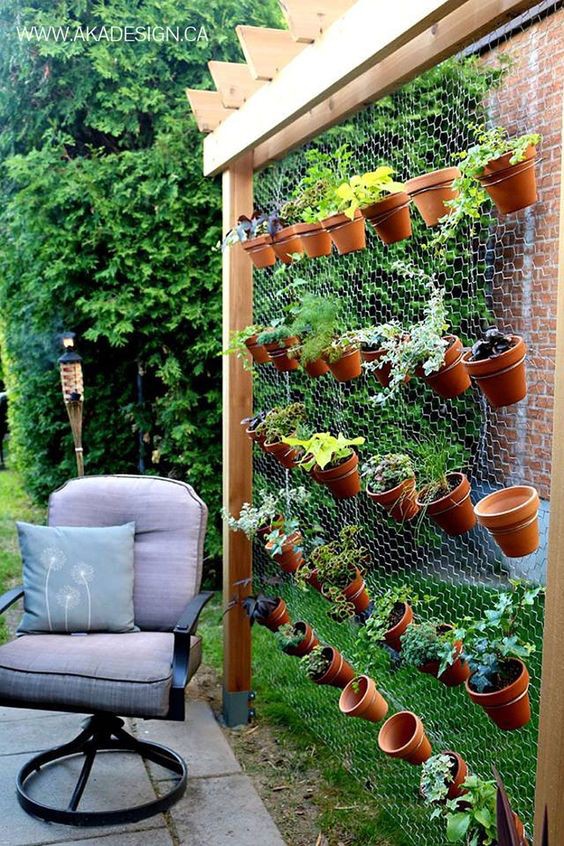 45. Hex netting plant wall landscaping from AKA Design with more vertical garden backyard designs.
46. Creating a berm in the landscape from Gardening Know How.
47. Circular Firepit Patio from Brooklyn Limestone with stone patio, cafe lights, and outdoor fireplace.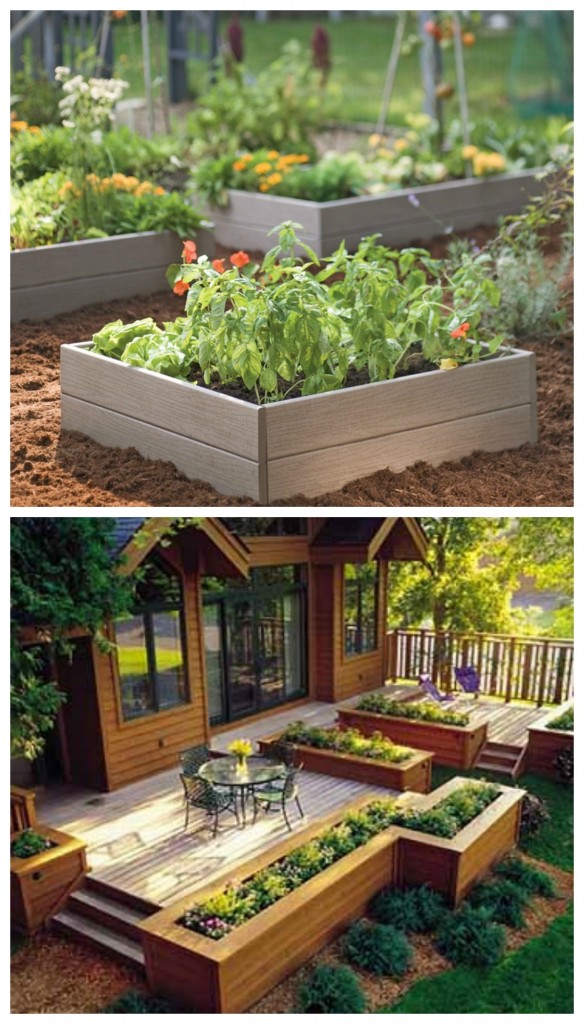 48. Raised Garden Bed Landscaping from craftionary for vegetable garden and blooms.
49. Tipped Over Flower Pot Garden.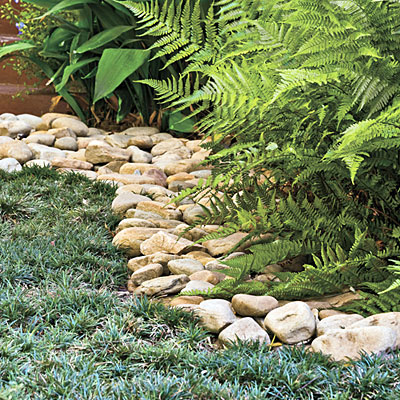 50. Garden stones boundary landscaping from craftionary.
51. Create a pebbles mosaic landscape design by fine gardening.
52. DIY Tipped Wheelbarrow Planter from The Honeycomb Home.
53. Front porch urn landscaping idea from craftionary.
54. Flower Landscaping Border Along Fence with succulents, hydrangeas, native plantings, and perennials.
55. Lattice Privacy Screen on a Budget with vines from Four Generations One Roof.
56. A wood pallet herb garden for small backyard landscaping from facebook.
Simple landscaping designs
57. A copper painted stock tank turned into water feature.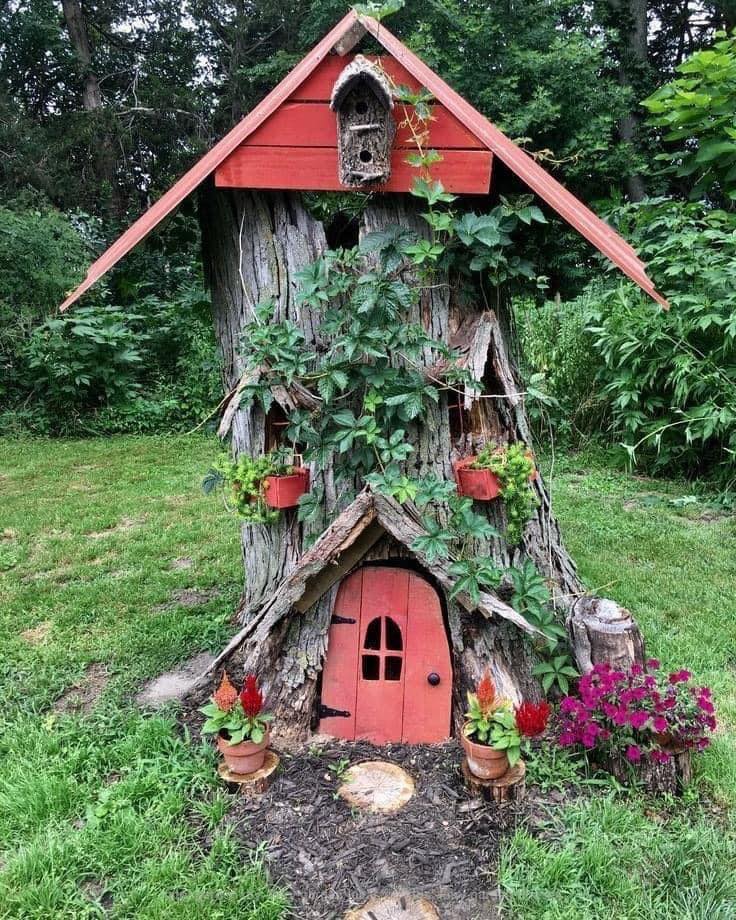 58. Turn a tree stump into fairy house.
59. Pallet sidewalk backyard landscaping from facebook.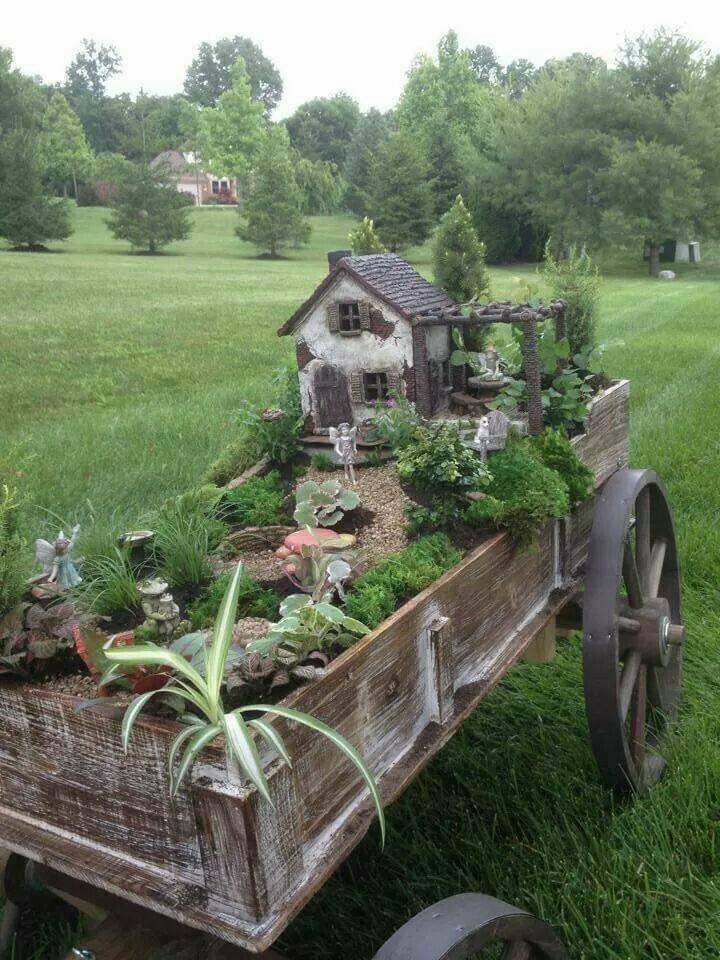 60. Mini garden in an old cart garden landscaping.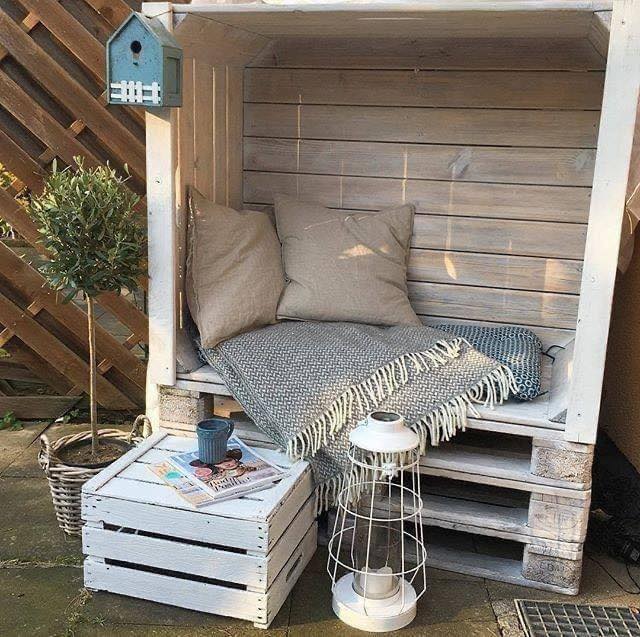 61. Create a reading nook in your backyard landscaping design.
62. Make a corner brick flower bed with picket fence.
63. DIY Arbor and bench from lowes with water fountains.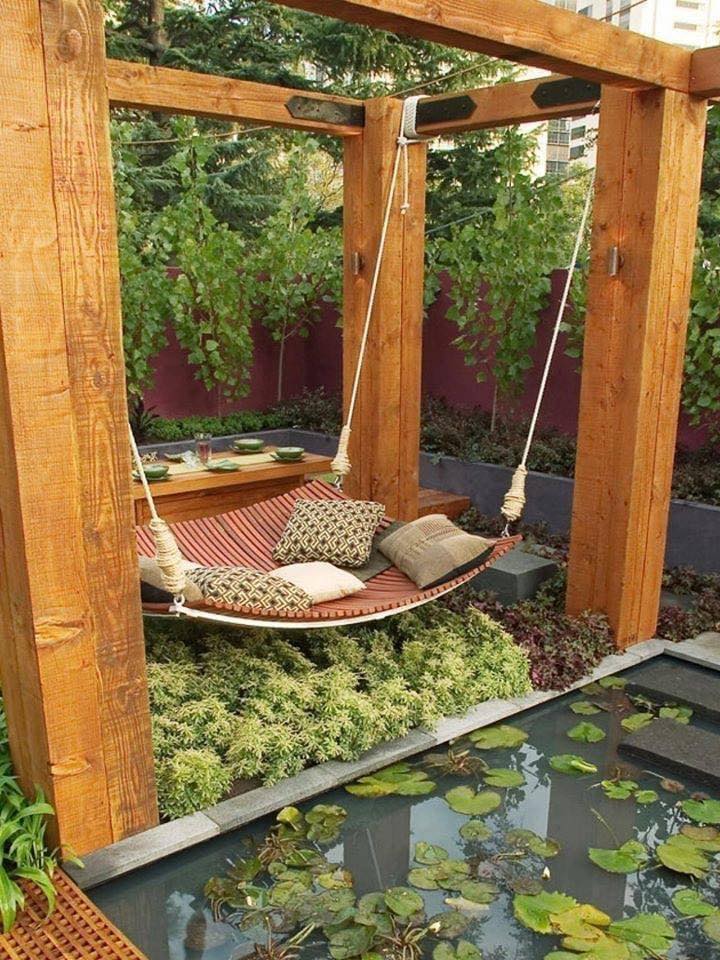 64. Hanging a hammock on wooden frame to create an oasis with pond and lily pads.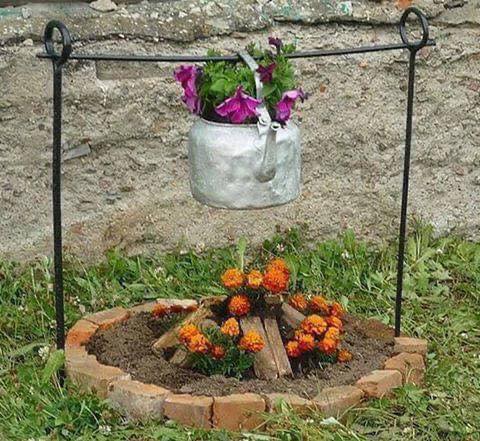 65. Firepit with tea kettle blooming garden landscaping idea.
66. Bridge and Japanese garden accents for entryway into lawn landscaping idea.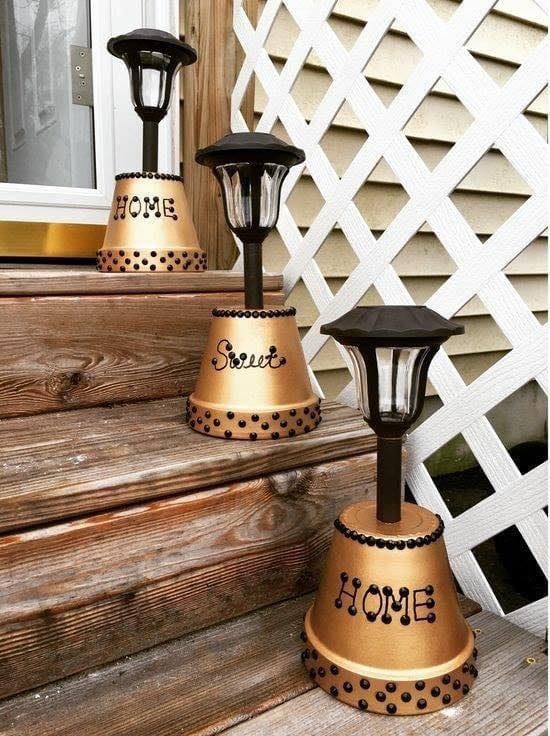 67. Entryway from front yard with lights on the stairs.
68. Dining under the tree with lights with easy backyard landscape ideas.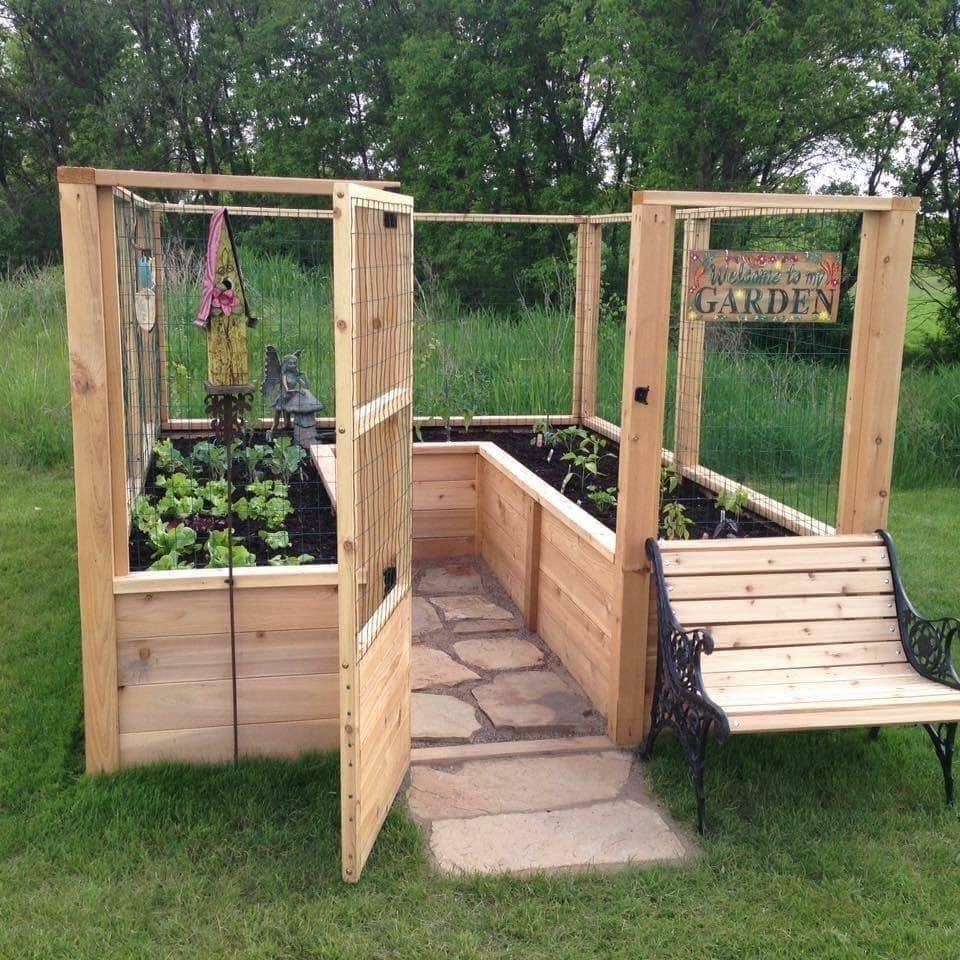 69. Make a designated vegetable garden spot in the backyard landscaping from facebook.
70. Simple covered patio in the backyard landscaping design.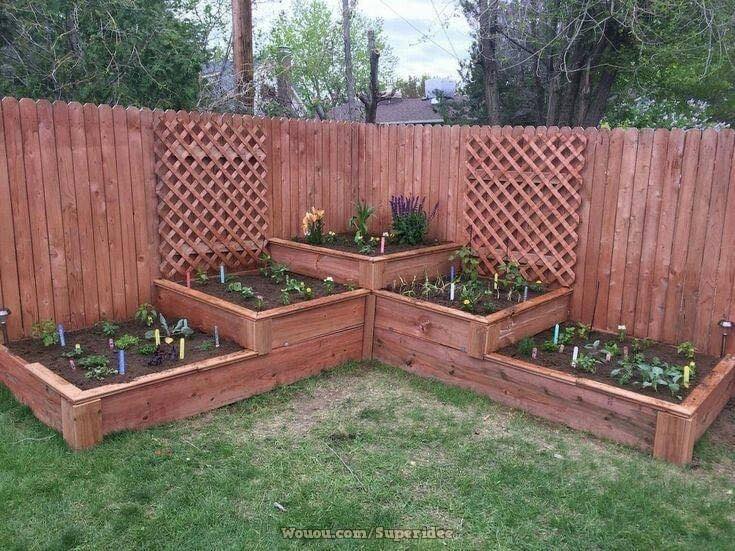 71. Beautiful landscaping idea with wood flower beds and trellis.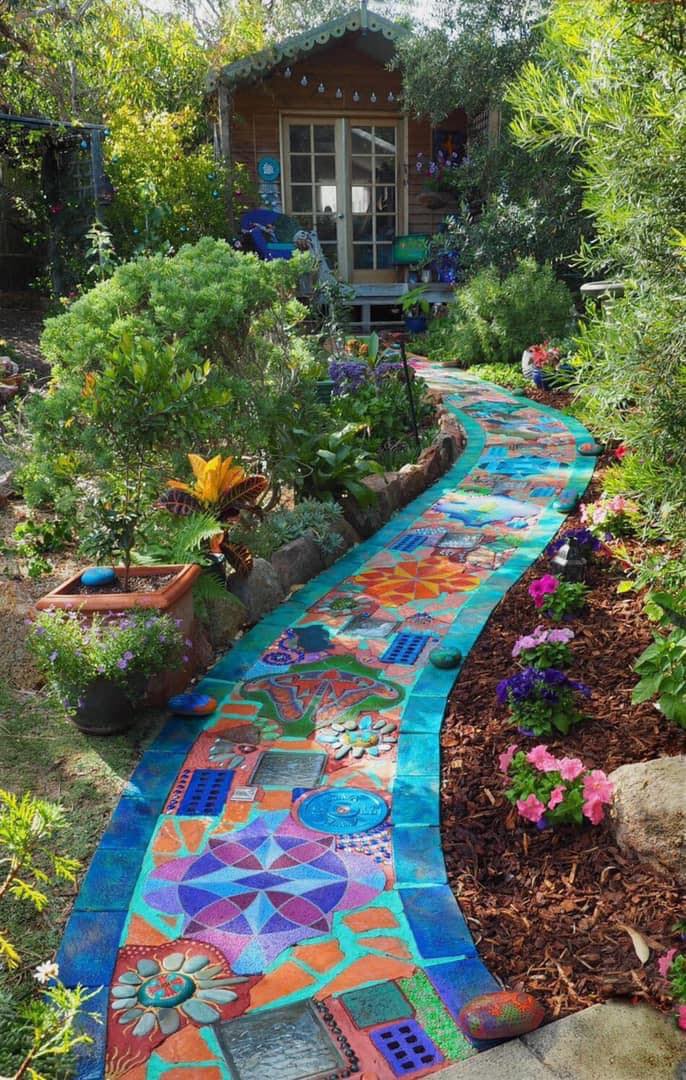 72. Colorful and vibrant backyard mosaic tile pathway.
Back yard landscaping ideas
73. Add lantern feature and statues in your backyard for home landscaping ideas.
74. Checkered Flower and Paver Garden backyard ideas.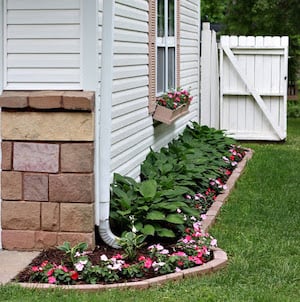 75. Side of House Flower Garden with shrubs from Love of Family and Home.
76. How to hide air conditioner from craftionary.
77. Whimsical Lighted Flower Pot Flower Garden.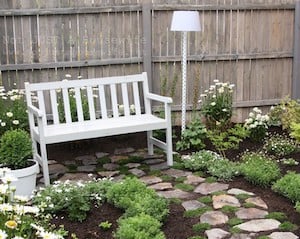 78. Secret Backyard Garden from Not Just a Housewife with a bench, mirror and stone walkway.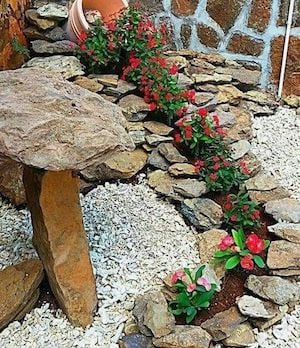 79. Spilling Flower Pot Landscaping Idea.
80. Overflowing flower planter spilled flower pot from InteriorHolic.
90. Backyard Tiered Landscaping from Bob Villa.
91. Edging for Garden Beds from Dr Dan's Garden Tips.
92. Simple Edging with Pavers.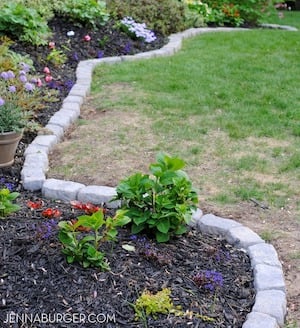 93. Perfect border for beds defining garden edge from Jenna Burger.
94. Cobblestone Edging from A Concord Carpenter.
95. Backyard Makeover with hammock and playhouse for kids from CSD.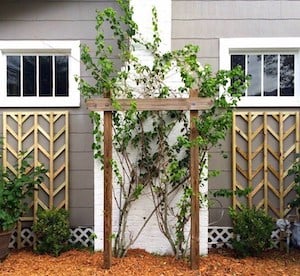 96. DIY Chevron Lattice Trellis from Remodelaholic.
97. River Rock Planter Border from Ella Claire Inspired.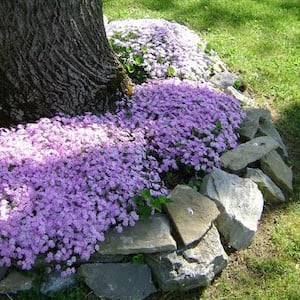 98. Circular Flower Bed with Rick Border.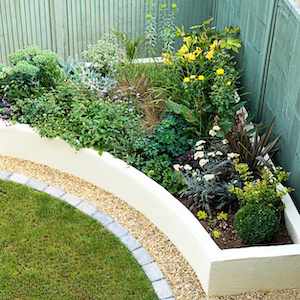 99. DIY Raised Garden Bed from Gardeners World.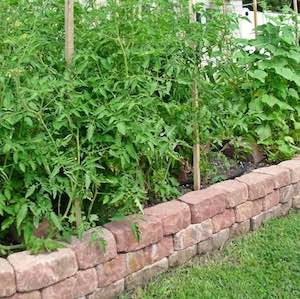 100. Retaining Wall Block Raised Garden Bed from Pet Scribbles.
Outdoor landscaping ideas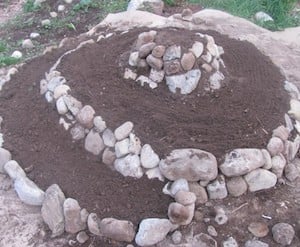 101. Raised Rock Herb Spiral from Family Food Garden.
102. Flowers Along Fence.
103. Rustic Fire Pit with Seating Area.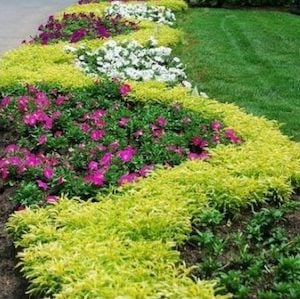 104. Landscape Layering from Pretty Purple Door.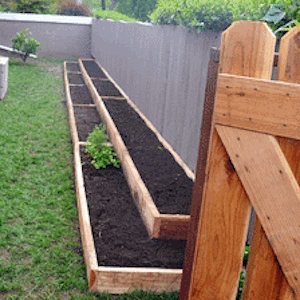 105. Along the Fence Raised Garden Bed from Loonyville.
106. Planter Box Fence from Not Just a Housewife.
107. DIY Concrete Fountain or Koi Pond from the Family Handyman.
108. Yard Makeover with lifted garden beds.
109. Wooden flower boxes with poles and hanging baskets make easy and appealing landscaping design.
110. DIY Tiered Water Fountain from Addicted 2 DIY.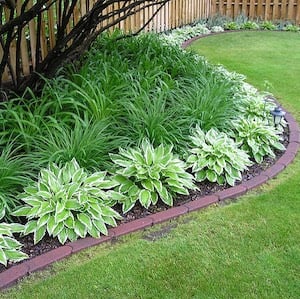 111. Easy Backyard Idea for Landscaping from Flickr.
112. Pebble Border Along Fence. Can substitute with gravel.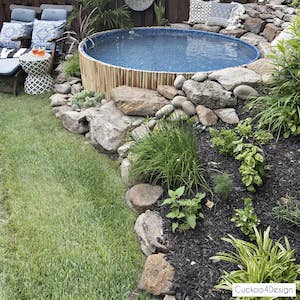 113. DIY Swimming Pool for Sloped Yard from Cuckoo 4 Design.
114. Flower Bed Backyard Landscaping Idea.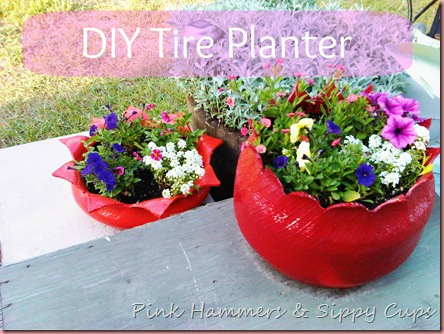 115. DIY Tire Planter landscaping from pink hammers and sippy cups.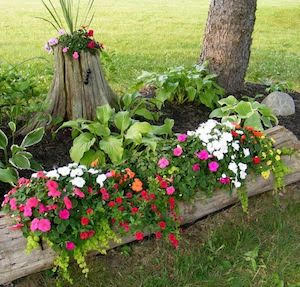 116. Tree Stump Gardening Idea.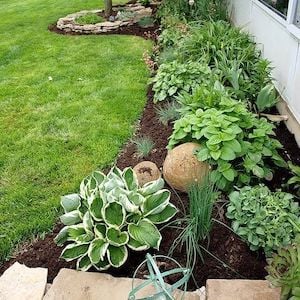 117. Side of House Landscaping.
118. Tree log planter from craftionary.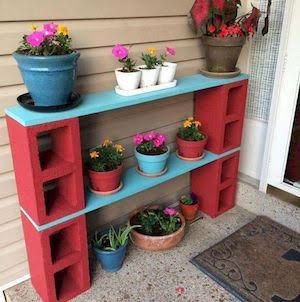 119. DIY Cinder Block Display for Plants and Flowers.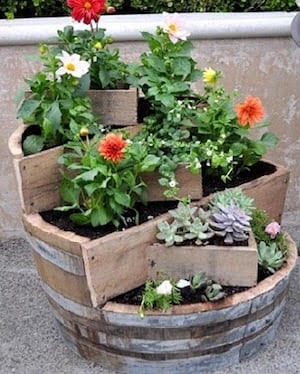 120. Recycled Barrel Planter from Good Home Design.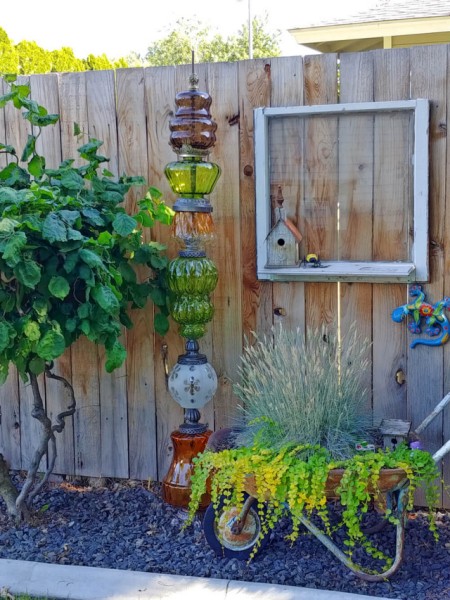 121. DIY Lamp Garden Totem from little vintage cottage.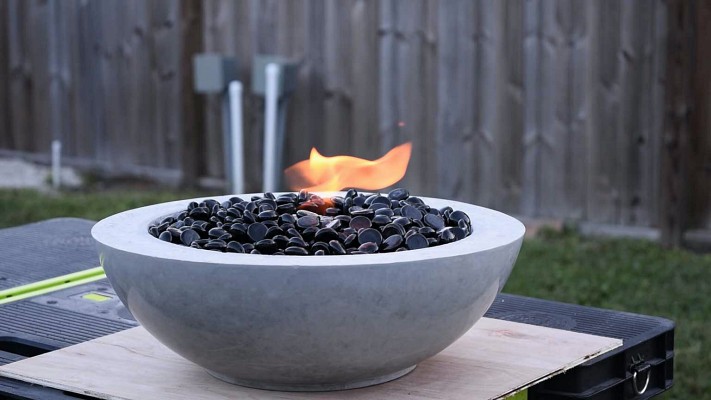 Bonus: How to make concrete fire bowl from DIY Creator.
Related Posts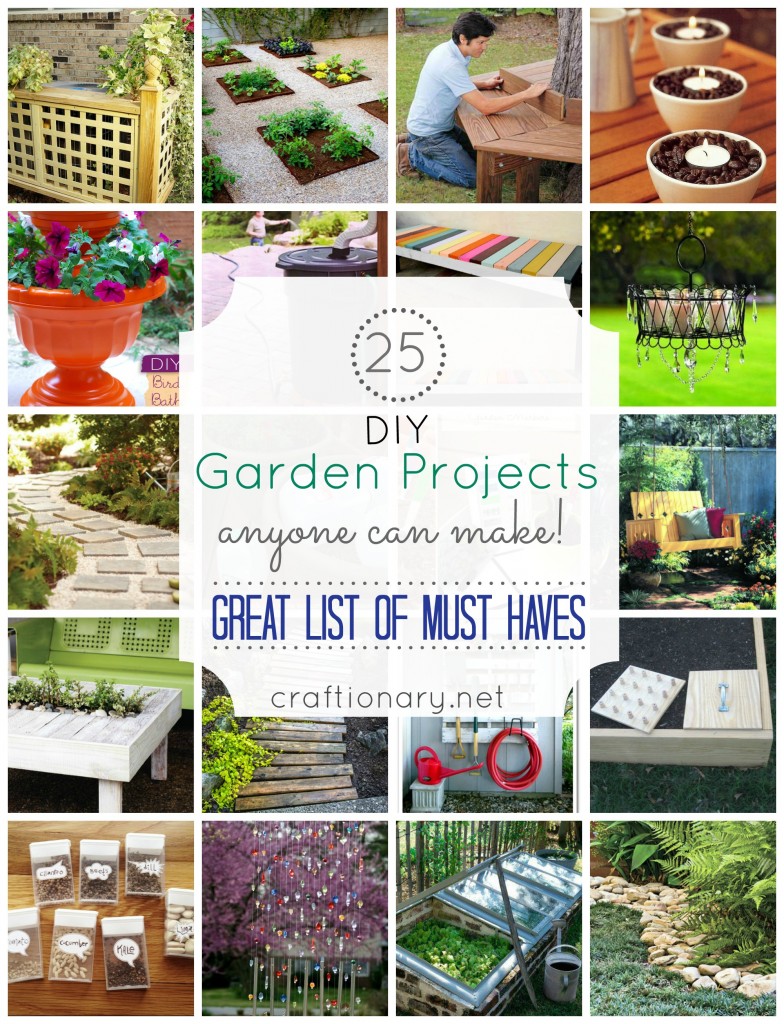 25 DIY Garden Projects Anyone Can Make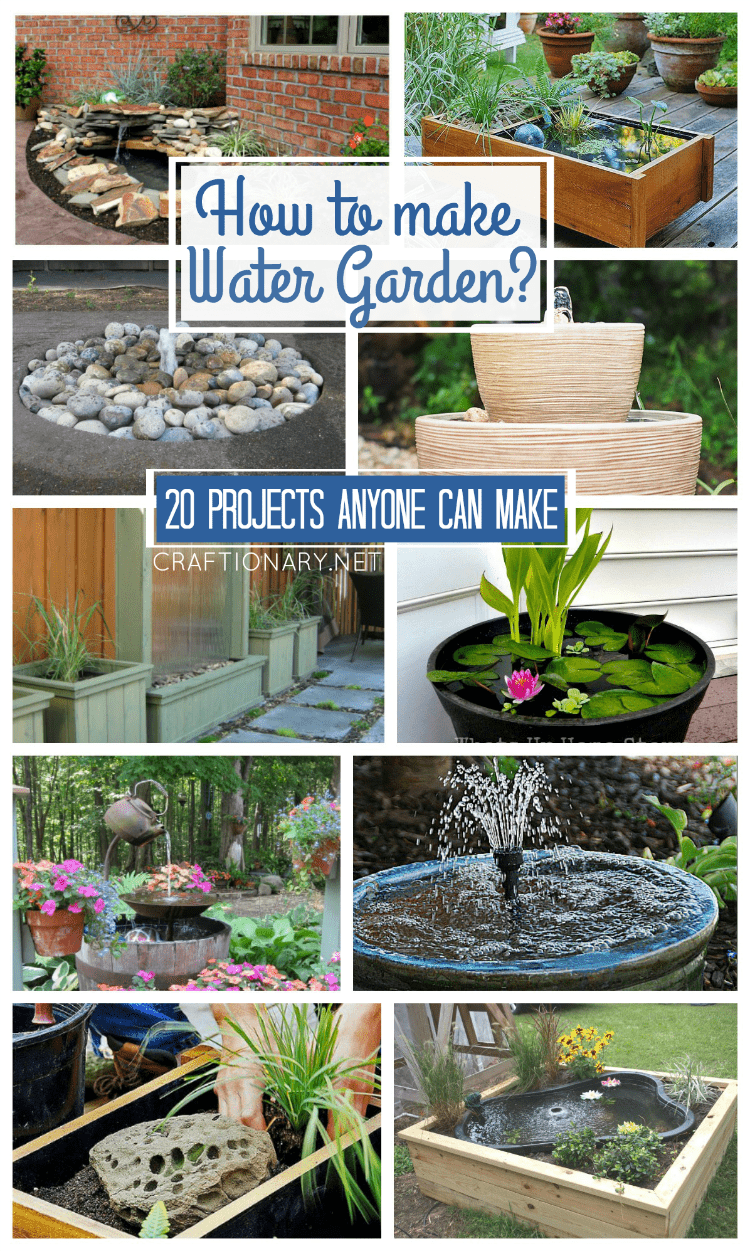 DIY Water Gardens anyone can make with easy tutorials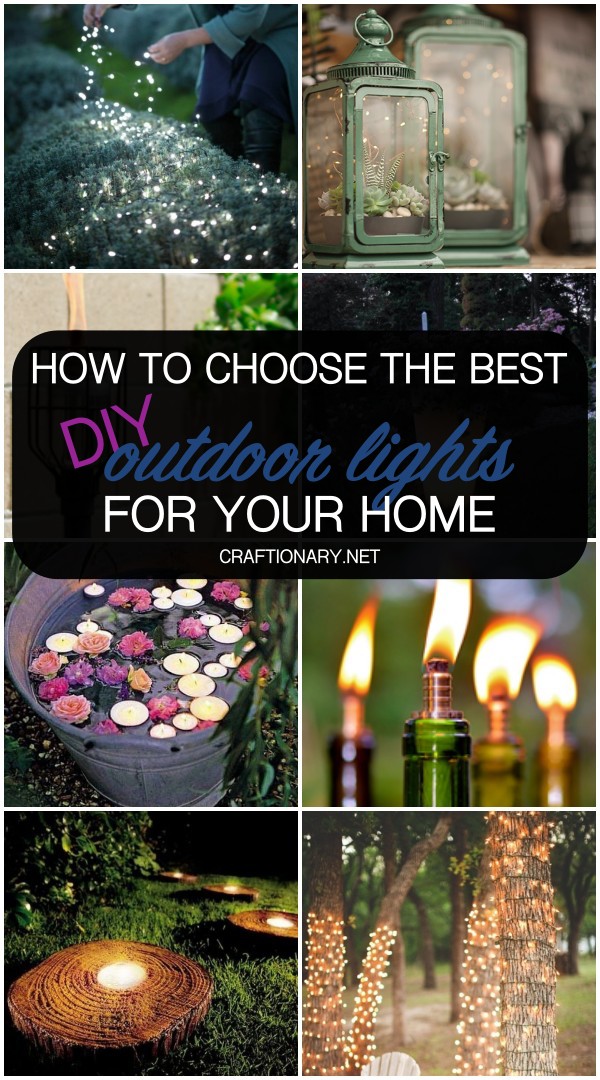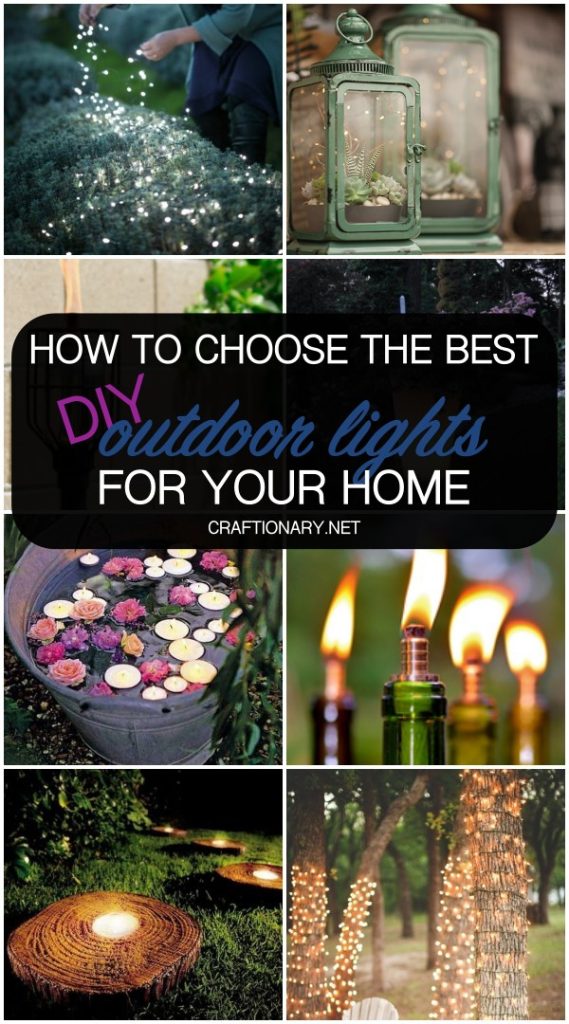 DIY outdoor lights simple and easy ideas for homes
Sources with no link are unknown.