This post may contain affiliate links. Please see our full Disclosure Policy for details.
Find fun projects for 20 kids gardening activities, garden projects and ideas to decorate the backyard. Learn new garden activities and kids gardening projects for spring and summer. Kids garden learning activities teach kids how to do gardening with hands on experience. Make DIY garden projects with beginner kid ideas. Involved them in these projects to bring them close to nature and create a useful hobby.
You can find kids gardening gloves, kids gardening tools, kids gardening set and kit at walmart for a reasonable price. However, I suggest to get them knee pads and gloves while they can use gardening materials you already own at home.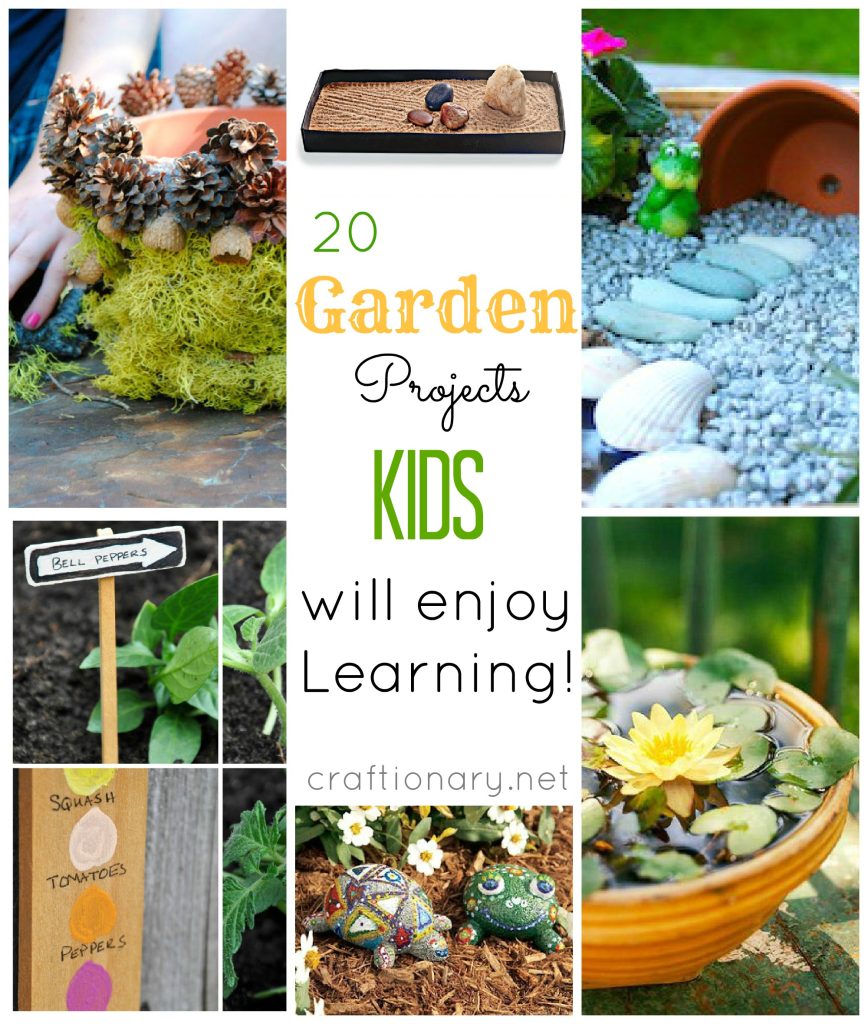 So, let's get started:
Kids Gardening Ideas
1. Butterfly feeder
Make a butterfly feeder with your kids by adding water and fruits in a bird feeder. Butterflies love to feed on fruits nectar.

2. Paint birdhouse
Have fun painting some birdhouses with your kids. Hang them over the fence to attract birds. Find ways to make birdhouses.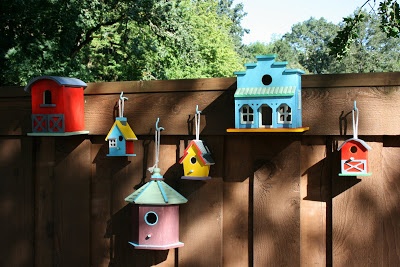 3. Make planters
Upcycle baby food jars into planters. A fun spring garden project with kids. Drill in the clamps and hang the jars. Baby food jar planters and mason jar garden planter ideas.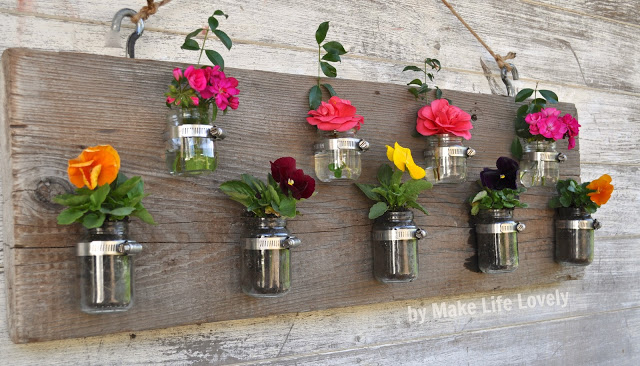 4. DIY pond
Make an easy water garden with your kids. Simply pour some water in your container of choice and place lilies in it to make easy water garden. Find water fountain ideas.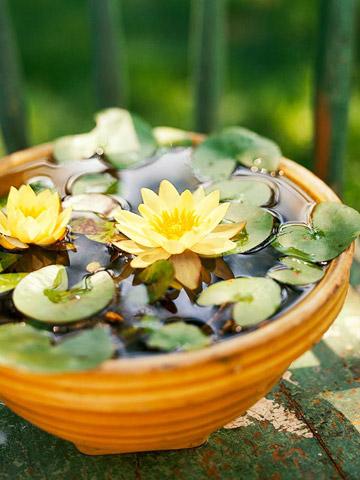 5. Grow cacti and succulents
A cowboy garden project for your enthusiastic kids. Plant some cacti in a container with gravels. Succulents are easy maintenance and grow indoors. Your kids will also have fun planting popcorn kernels.
6. Picture with flowers
A great idea! Take a framed picture of flowers. Kids are going to love this memorable picture. It will also excite them about gardening and growing more flowers and plants. Find vegetable garden ideas.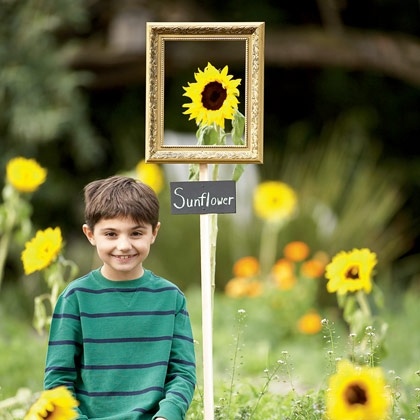 7.  Build a sponge grass house
Cut and make a structure. Spray water (making sure not to over soak) and layer with grass seeds. Keep it moist by covering with a lid. What a fun spring garden project for kids!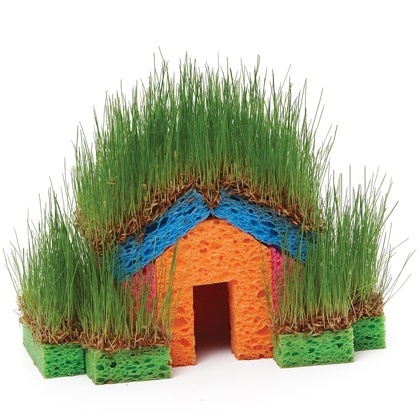 8. Decorate planters
Take your kids on a walk in the neighborhood. Collect natural things (like pinecones, moss, feathers, branches etc). Decorate your planters with them.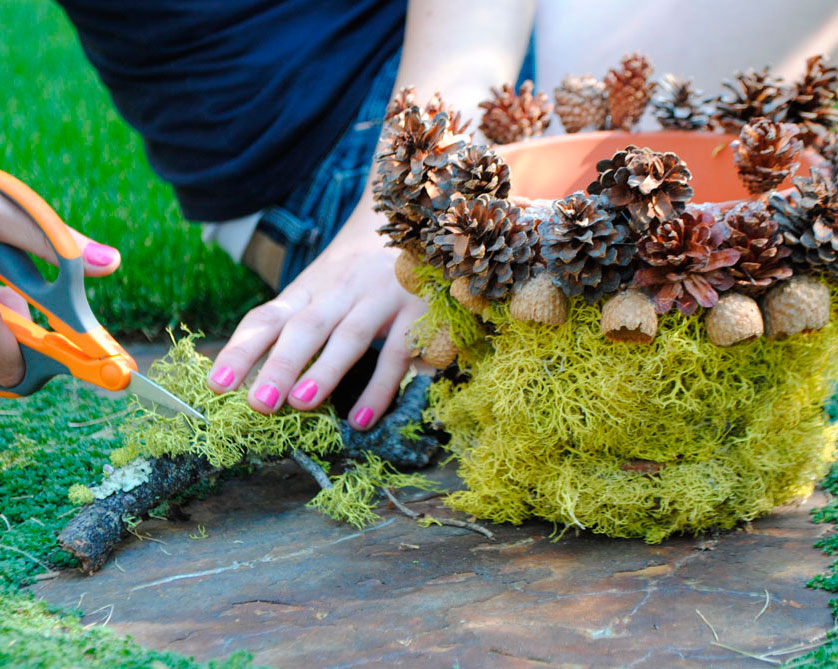 9. Recycle items
Recycle empty containers into planters. Baby food jars and tin cans will make great planters.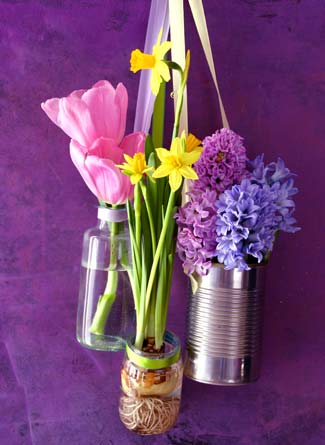 10. Make pot heads
These are the cutest painted planters I have ever seen! Use two pots to make the bodies. And smaller pots for hands and legs. Drill holes and use cord to hang them. (Source link was broken)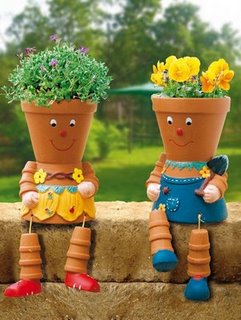 11. Make a foam caterpillar
Cut circles and poke them onto a stick. Use a ball to make the face.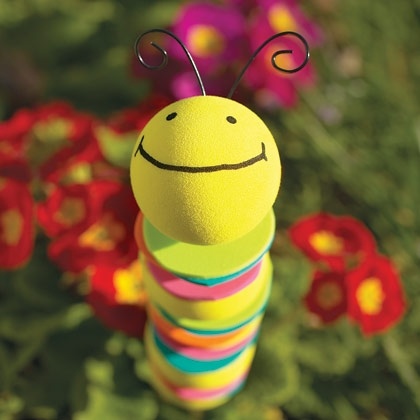 12. Plant markers
Make planters with popsicle sticks and tongue depressors. Paint them. You can also make garden markers, with bottle caps. Spray paint them and make a color code system on a board. Find how to make duct tape garden markers.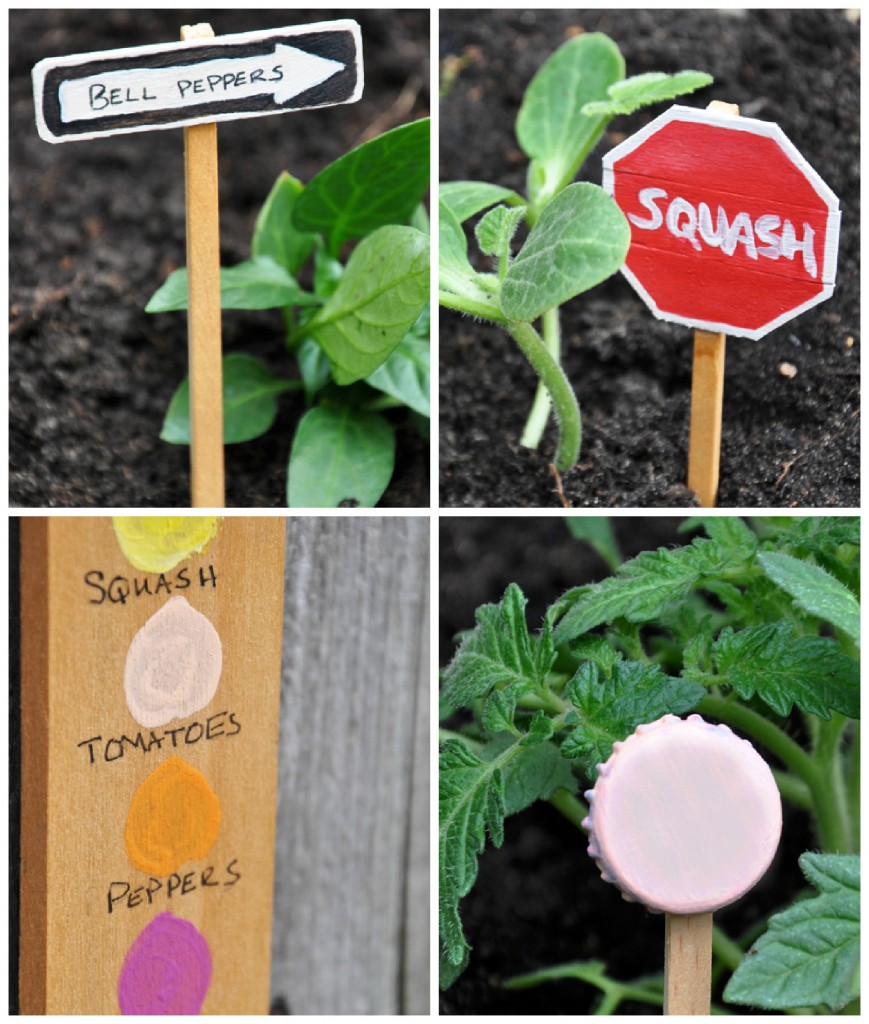 13. Kids fairy garden
I love this one with planter as home. A bucket filled with water and pebbles and seashells for decorating. Find more ideas to make fairy gardens.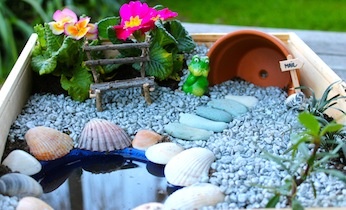 14. Japanese garden
This one is made in a shoe box lid with sand and rocks. A great idea for the artistic kids.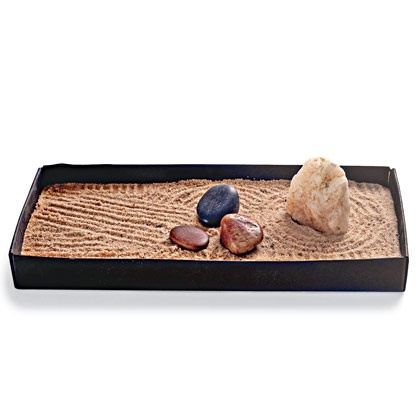 15. Preserve backyard flowers
Preserve backyard flowers by pressing them. Have your kids make things (like faces, buildings, cars etc) with pressed flowers. Alternatively have them press different flowers and note facts about each. You can also teach your kids to collect seeds as a Fall activity. Learn how to dry flowers?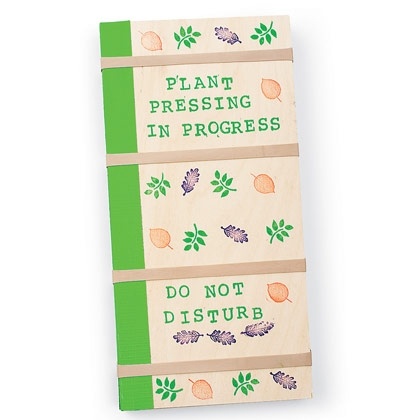 16. Make wind chime
Make a wind chime with fish wire and beads for your garden. Find fun tutorials to make windchimes.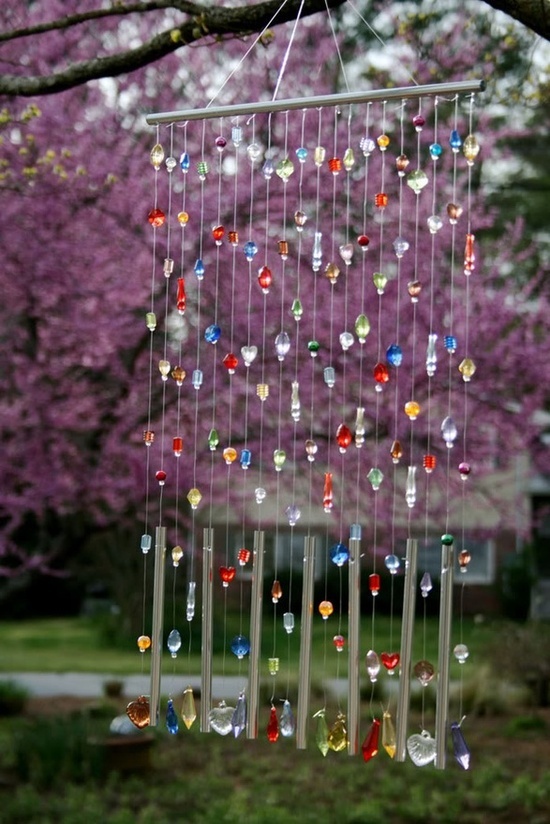 17. Grow vegetables
Grow potatoes in a bucket and find more ideas and tips for your vegetable garden.
18. Paint rocks
Paint rocks for garden with kids. Painted Decorative rocks look beautiful in your backyard. Find ideas for painted rocks.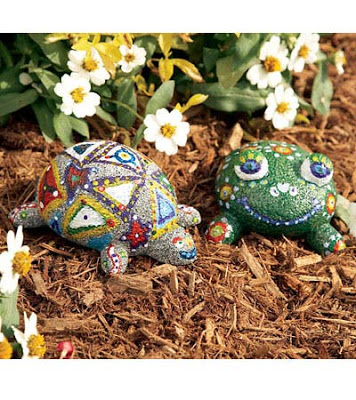 19. Self-watering planters
Make a self watering planter with your kids gardening at home. This recyclable one is a perfect start using soda bottle. Find more self watering planters.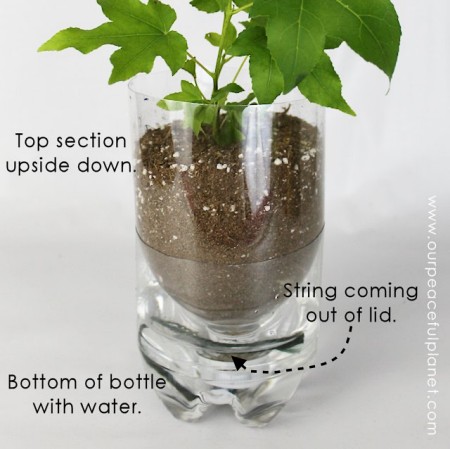 20. Hummingbird feeder
Make a feeder for your fast moving friends and enjoy them when they visit. Find hummingbird feeder ideas you can make and buy.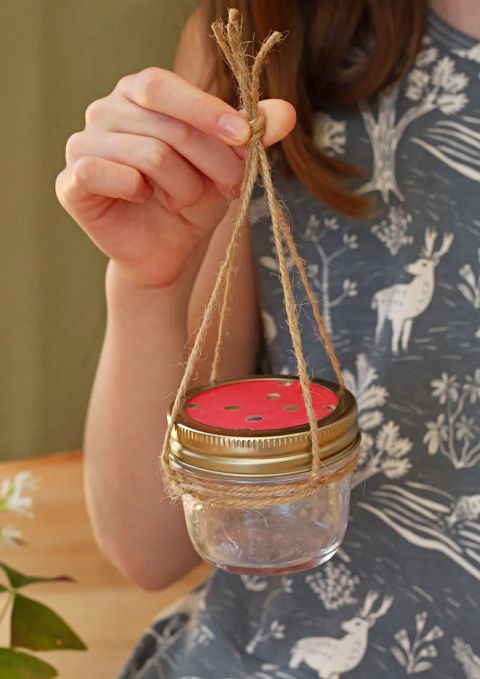 21. DIY bug hotel
Learn about the benefits and make a bug hotel with kids gardening and teach them about the ecological system around your home with materials from nature.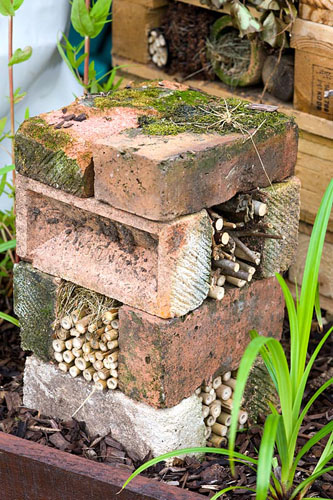 These are some fun ideas to keep your kids busy this spring. Which one did you like?
You will also like:
Beautiful indoor fairy gardens pictures and ideas
25 DIY Garden Projects Anyone Can Make
Looking for more great ideas?
Check out tutorials in the category 
KIDS
.