Spring will be here next week.
So, I thought why not share some fun projects for gardening with kids.
I am sharing 20 different garden projects.
Ideas to decorate the backyard. And learn new garden activities.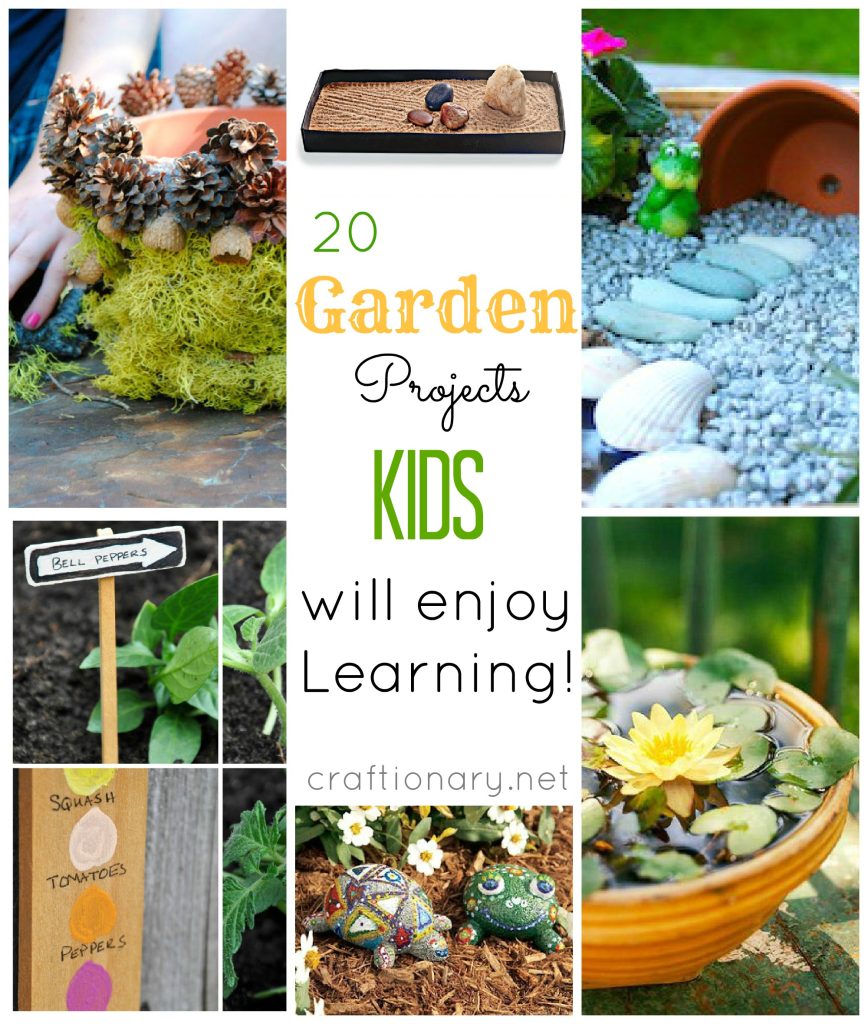 So, let's get started:
Gardening with kids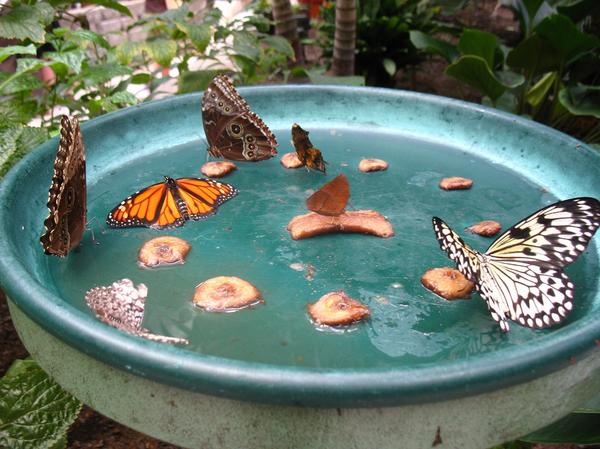 Make a butterfly feeder with your kids.
Butterflies love to feed on fruits nectar. Read more about it here.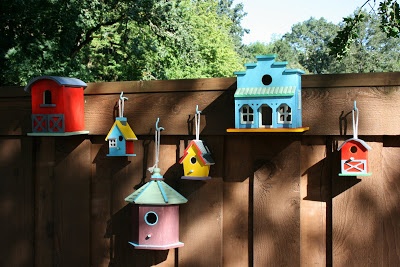 Have fun painting some birdhouses with your kids.
Hang them over the fence to attract birds.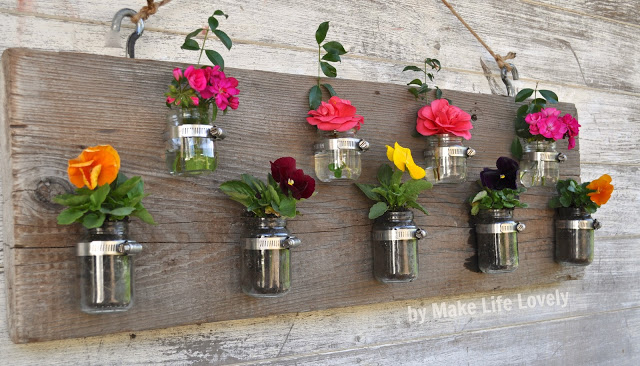 Upcycle baby food jars into planters. A fun spring garden project with kids.
Drill in the clamps and hang the jars.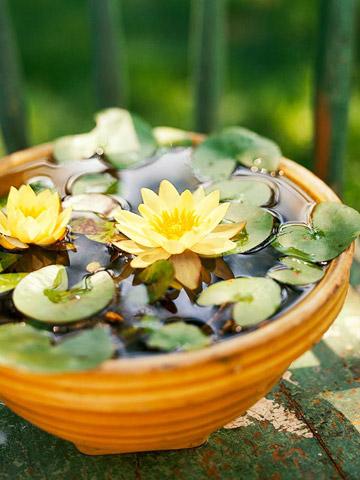 Make an easy water garden with your kids.
Simply pour some water in your container of choice. And place lilies in it.
Wohooo! A cowboy garden project for your enthusiastic kids.
Plant some cacti in a container with gravels.
Your kids will also have fun planting popcorn kernels.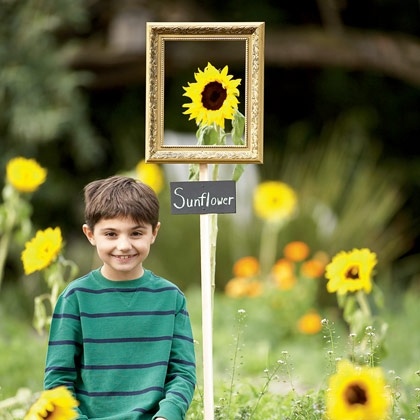 A great idea! Take a framed picture of flowers.
Kids are going to love this memorable picture.
It will also excite them about gardening.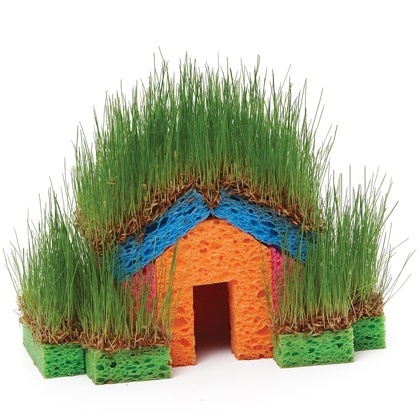 Build a sponge grass house.
Cut and make a structure. Spray water (making sure not to over soak) and layer with grass seeds.
Keep it moist by covering with a lid.
What a fun spring garden project for kids!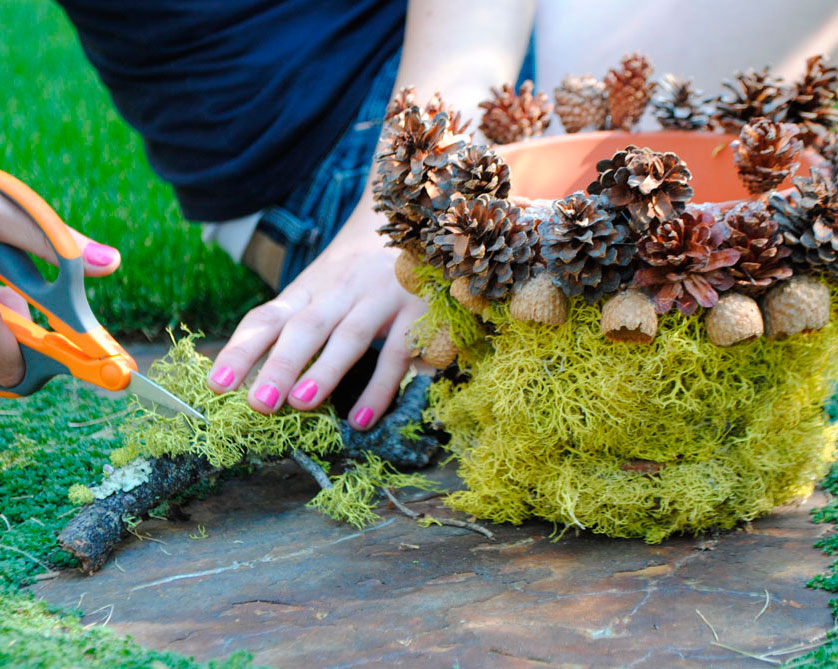 Take your kids on a walk in the neighborhood.
Collect natural things (like pinecones, moss, feathers, branches etc). And decorate your planters with them.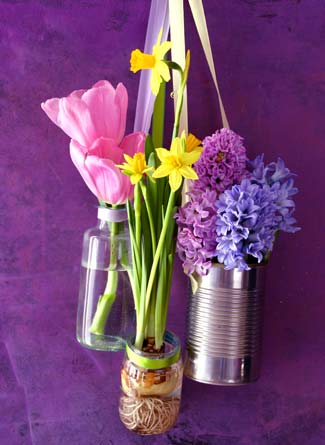 Recycle empty containers into planters.
Baby food jars and tin cans will make great planters.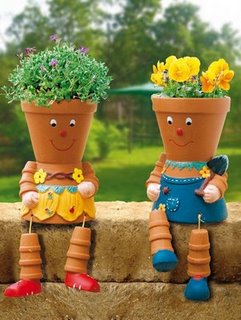 Make planter boy and girl.
These are the cutest planters I have ever seen! Use two pots to make the bodies. And smaller pots for hands and legs.
(Source link was broken)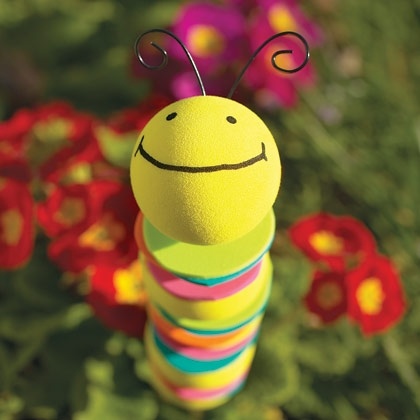 Make a caterpillar with foam.
Cut circles and poke them onto a stick. Use a ball to make the face.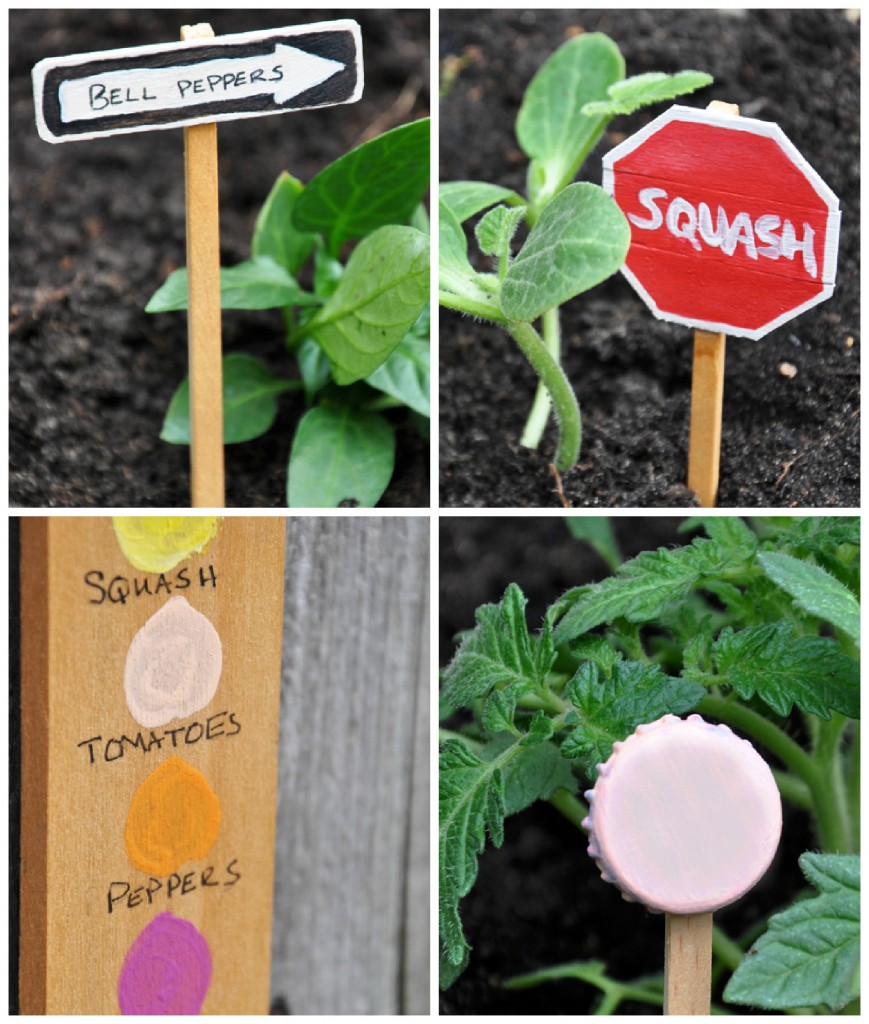 Make planters with popsicle sticks and tongue depressors.
Paint them.
You can also make garden markers, with bottle caps.
Spray paint them. And make a color code system on a board.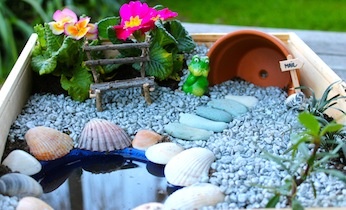 Make a fairy garden with kids.
I love this one with planter as home. A bucket filled with water. And pebbles and seashells for decorating.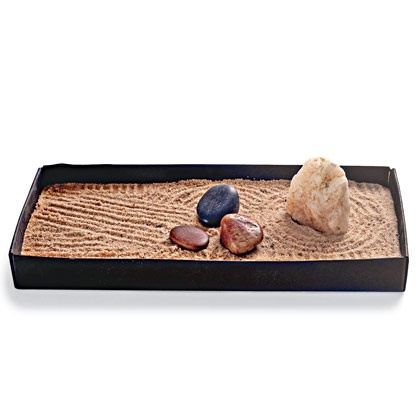 Make a sand and rocks garden.
This one is made in a shoe box lid.
A great idea for the artistic kids.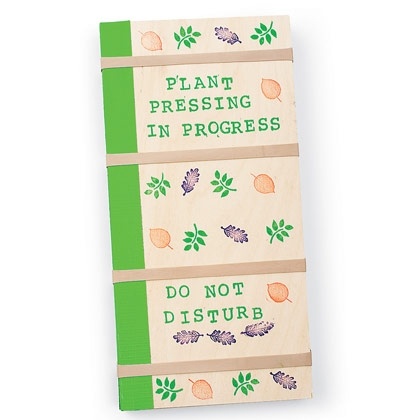 Preserve backyard flowers by pressing them.
Have your kids make things (like faces, buildings, cars etc) with pressed flowers.
Or
Have them press different flowers and note facts about each.
~ You can also teach your kids to collect seeds.  (A fall activity)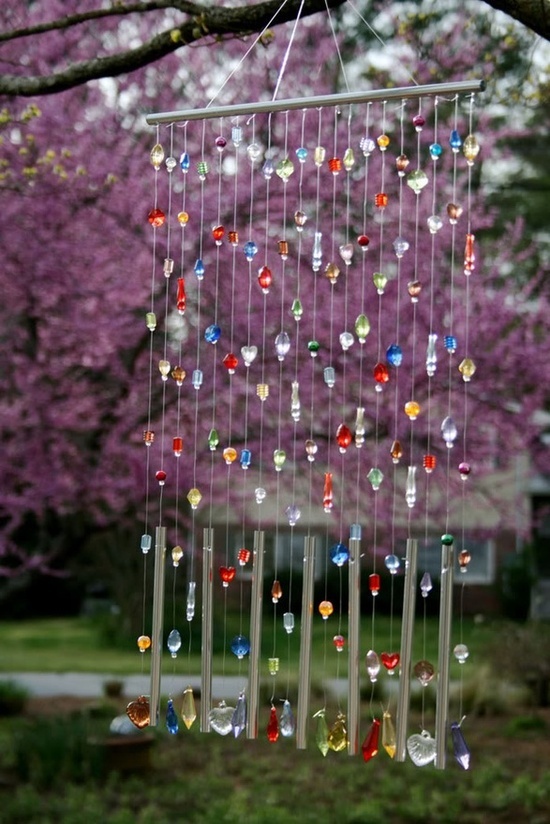 Make a wind chime for your garden.
Find fun tutorials to make wind chimes HERE.
Grow potatoes in a bucket.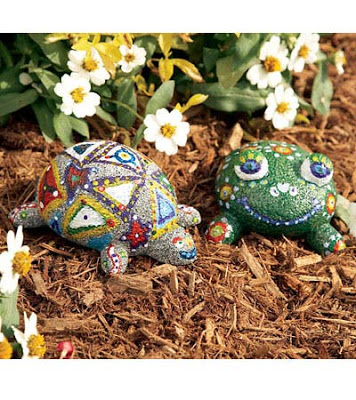 Paint rocks for Garden with kids.
Painted Decorative rocks
 These are some fun ideas to keep your kids busy this spring.
Which one did you like?
 You will also like:
15 ways to make tents
Kids Sports Theme Party (& 11 Party Games)
15 Angry birds games
Looking for more great ideas?
Check out tutorials in the category 
KIDS
.
Are you on pinterest?
These are updated regularly whenever I find unique ideas.