This post may contain affiliate links. Please see our full Disclosure Policy for details.
50 DIY bug hotels with material and instructions to attract bugs has tutorials for best how to build insect hotel projects and make bug houses for home gardens. Here you will find information to start making a bug house and tips to successfully welcome the garden friends.
DIY bug hotels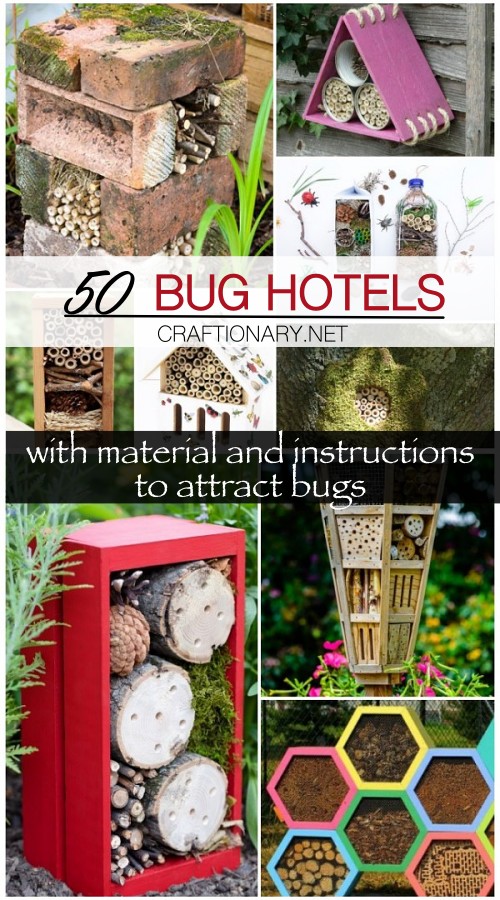 Before we look at some amazing ideas and projects. We need to know:
What is a bug hotel?
Bug hotel also known as bug house, insect hotel, wildlife hotel, insect stack, bug motel or bug box is a residence for bugs and insects in your garden. Make insect houses for the garden with kids following easy and simple bug hotel instructions.
What materials you need to build a bug hotel?
BUG HOTEL NATURAL MATERIALS:
Build a bug hotel by filling it with natural materials to attract bugs to your garden. These materials include:
Bamboo canes.
Barks loose ones.
Corrugated cardboard.
Dead wood or wood chips.
Dry leaves and dry sticks.
Hollow plant stems.
Hollow stems by drilling holes in blocks of wood.
Logs and twigs.
Nectar producing plants
Rotting wood.
Spare rolls of turf.
Straws or hay.
Stones and tiles.
Nectar producing plants.
Dried flowers
Moss
Nut shells or shells
Tree stumps
Twine
Burlap
BUG HOTEL RECYCLABLE MATERIALS:

Some recyclable materials also make great building supplies for the insect hotels and bug houses. These materials include:
Bricks
Cardboard
Chicken wire
Drain pipes
Milk cartons
Old drawers
Old tires
Palettes and skids
Plastic bottles
Plant pots
Photo frames
Popsicle sticks
Rope
Scrap paper
Toilet paper roll
Why are DIY bug hotels beneficial for gardens?
Bug hotels are beneficial for gardens as they attract bugs and insects that support biodiversity. They are essential for the ecological balance of the world. The bees and other pollinating species help with pollination. Other small insects help attract birds and are essential for soil and other garden benefits. The beneficial bug houses attract these insects that naturally add essential advantages to your garden.
Why make a bug hotel with kids?
Make a bug hotel with kids and teach them about the natural ecological system. Kids will enjoy looking for natural materials found in your neighborhood park and other essential natural resources to help welcome essential wildlife. These human-made bug structures have many advantages from attracting insects to teaching kids about the nature's biodiversity.
How do bugs attract to bug hotels?
The bug hotel should be placed south-facing near nectar producing plants or nectar sources. It should be placed in sunlight or light shade. The height of the bug house should be at least 5 feet from the ground. The bugs get attracted to natural materials. Filling the insect hotel with dry materials like burlap, sticks, strings, old paper and weeds are also suitable.
Where is the best place to put a bug hotel?
The best place to put a bug hotel is against a flat surface where it is protected from strong winds. Bug boxes work best in warm places that are dry. Bugs also like damp and decayed plant materials. Place decaying plant matter and damp logs at the base of the hotel. This will attract centipedes, millipedes and woodlice. They are a good source of food for birds. This spot also works great for spiders.
What bugs do DIY bug hotels attract?
Bug hotels can attract a number of wildlife species and insects. Depending on the size of the bug hotel and material used a variety of wildlife species can find sanctuary in it. It also depends on whether you live in urban, sub-urban or rural area. What species are found near countryside and city are different. However, the possible insects, bugs and other wildlife species can include:
Ants
Bats
Bees or bumble bees
Beetles
Butterflies
Cabbage worms
Centipedes and millipedes
Frogs and toads
Grasshoppers
Green lacewings
Hedgehogs
Hummingbirds
Ladybirds
Leaf miners
Moles
Slugs and snails
Woodlice
White flies
When should you put out an insect hotel?
As per experts' recommendation insect hotel should be put out during spring or summer when the wildlife is commonly out and about. An occupied bug hotel should be moved into a cool dry area during winter to protect the wildlife from wind and rain. A garden shed or similar space works great.
How often to maintain a bug hotel?
Bug hotels require timely clean-up and maintenance otherwise it may not attract insects and bugs when a next season starts. Beware is your bee hotel a nursery for disease and pest via nurturing garden sums up some great insights into keep clean and maintaining your bug houses.
How do you make a simple bug house?
An easy DIY bug hotel can be made with recyclable plastic bottle, twigs, straws and dry leaves. You can substitute it with milk carton or even a wooden box or crate.
How to build a bug house?
To make a homemade bug hotel start by choosing a design. There are numerous insect hotel images floating around the internet. However, today I am put together a list of bug hotels for gardens based on specific needs.
How to design a bug house?
The whole design really depends on your imagination, you can make it really simple or give it more artistic look but what matters the most is creating supportive environment for the important pollinating species. National geographics describes the design very easily and effectively in the build your own bee hotel image.
There are various places you can buy bug hotels from amazon to specializing small businesses. I have selected and shared a few that I really like below:
BUY INSECT HOTEL KITS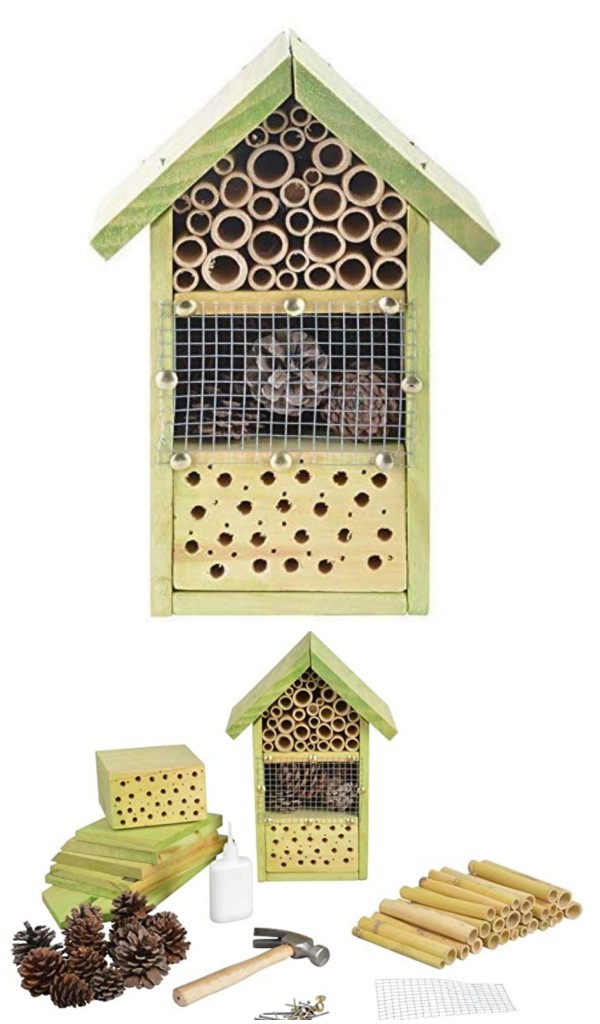 build your own insect hotel kit via amazon.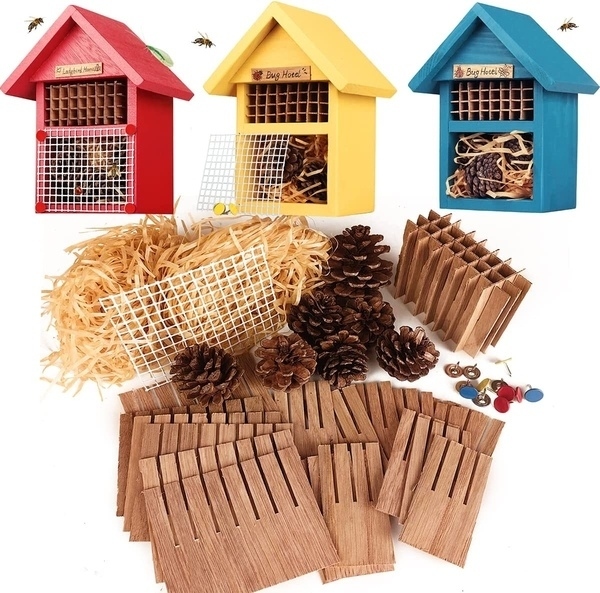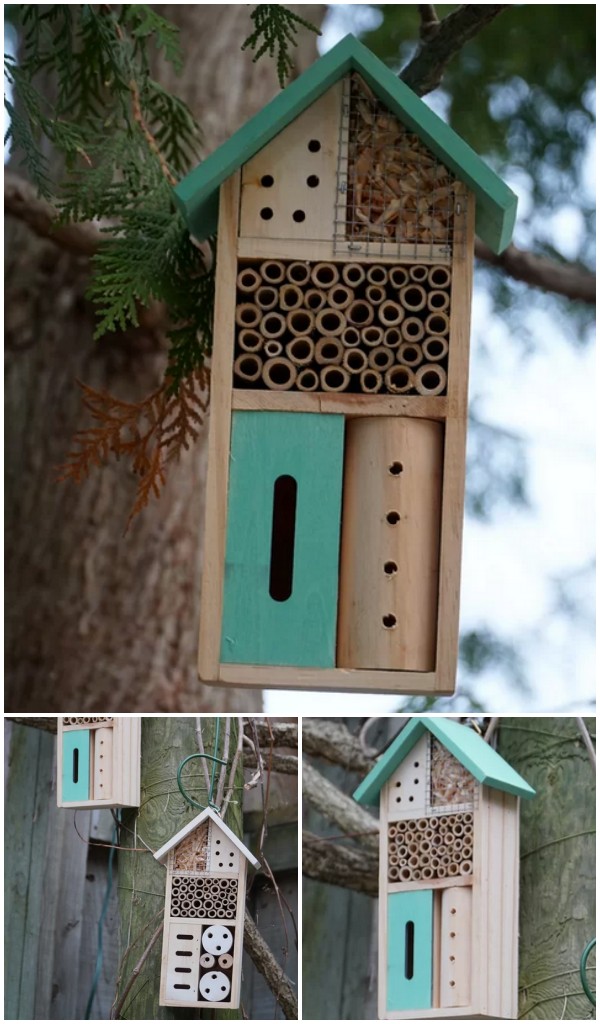 butterfly hotel for multiple insect via Amazon.
BUY INSECT HOUSE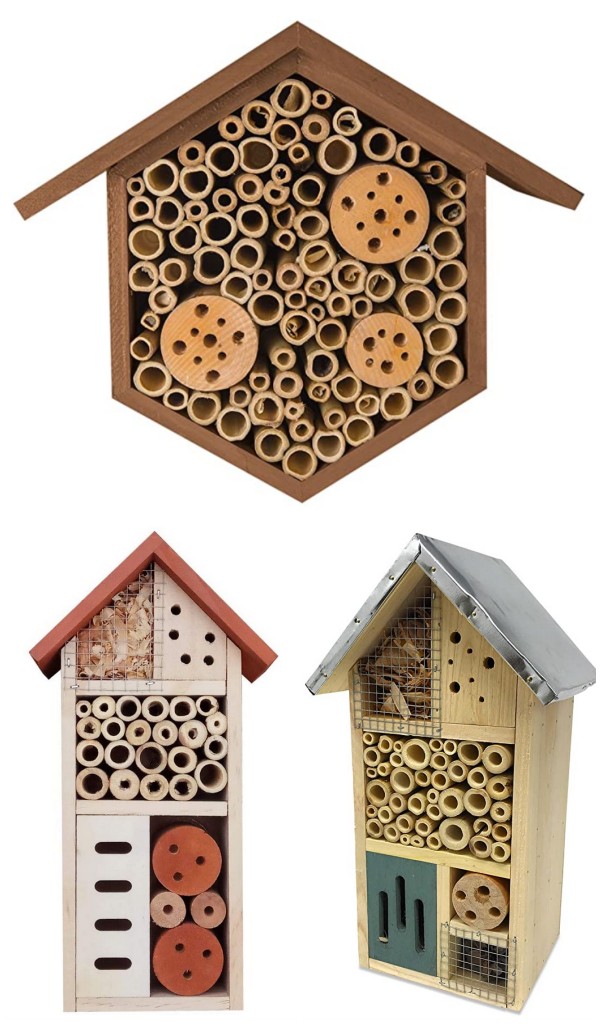 Lantern hill multi chambered insect house
Supermoss hibiscus beneficial bug hotel
via amazon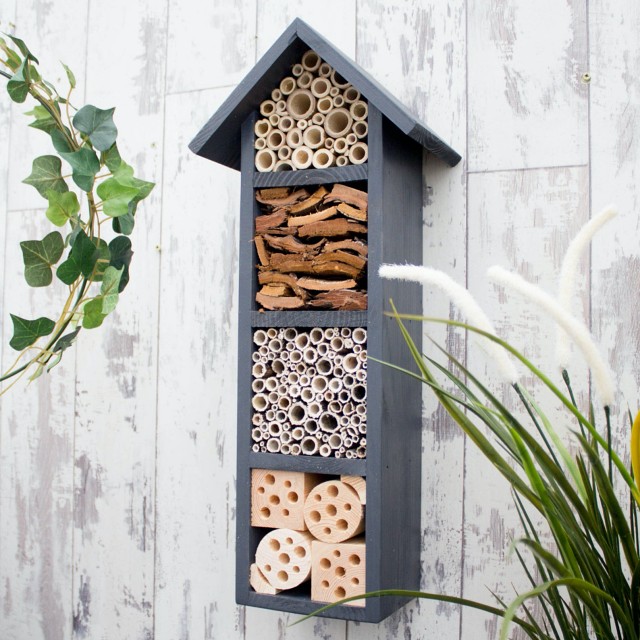 Bee hotel bee house insect house from Etsy.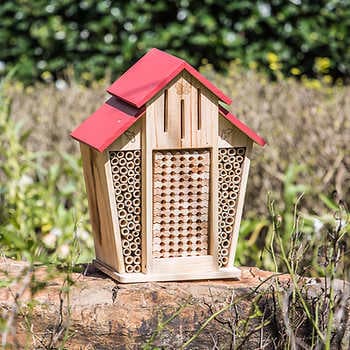 Native bee house via Amazon for education purpose.
Decorative insect hotel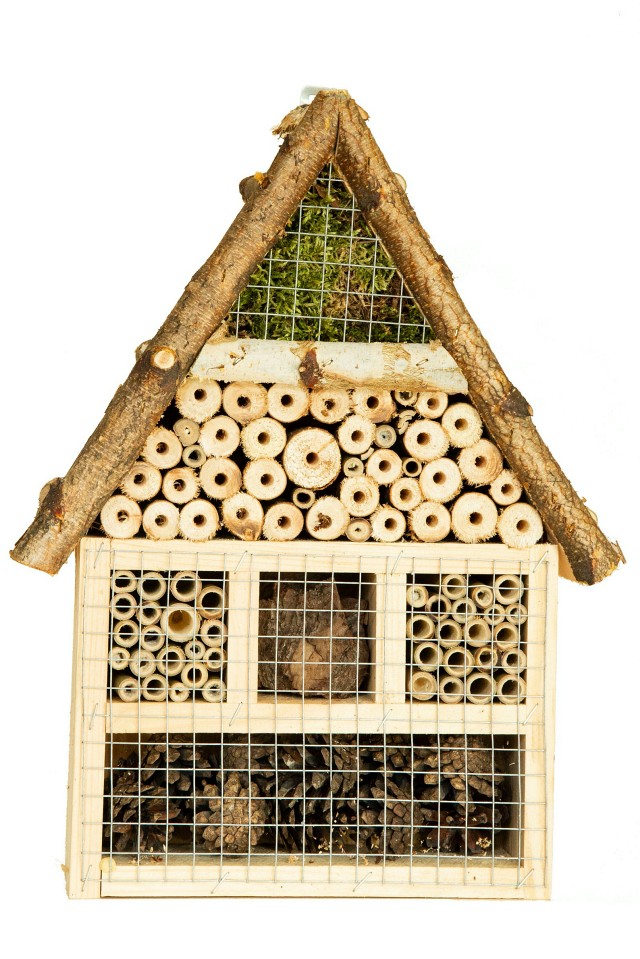 Insect hotel bug house via Etsy.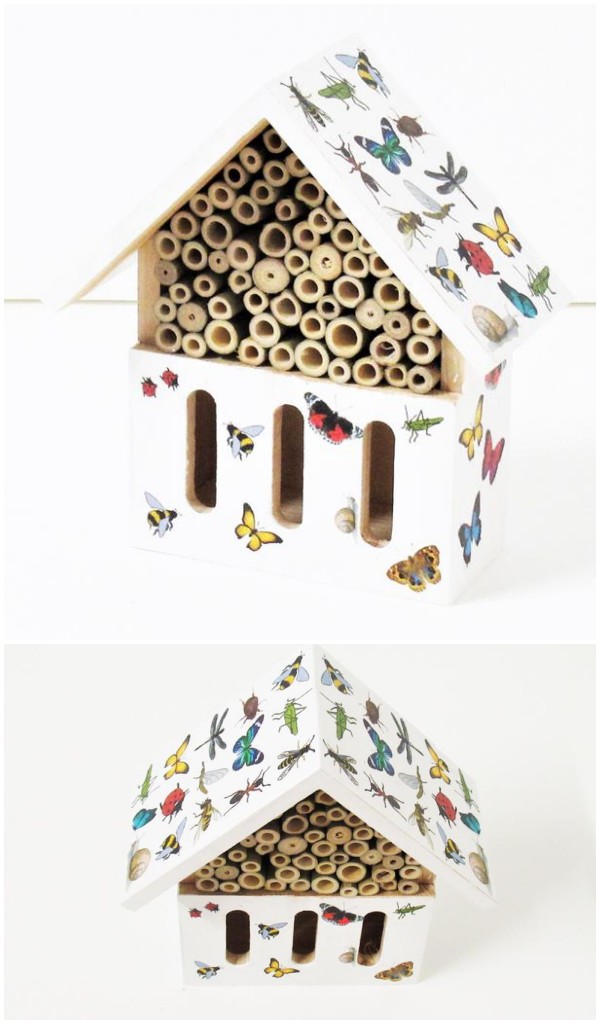 Decorated insect house insect box via Etsy.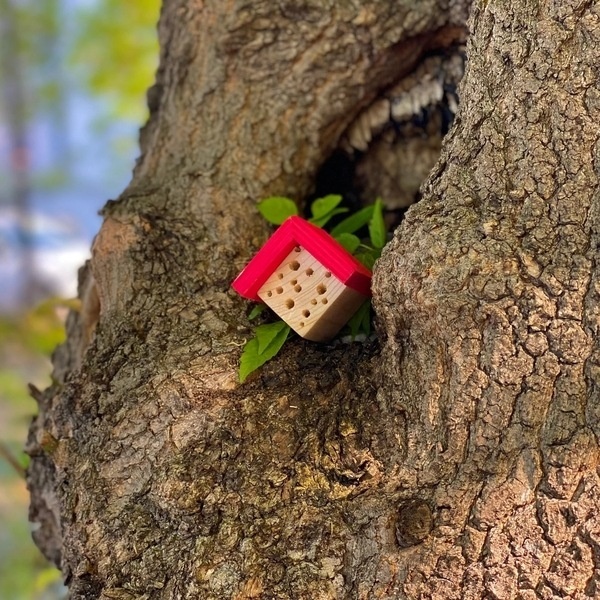 bee and insect hotel three tier via Etsy.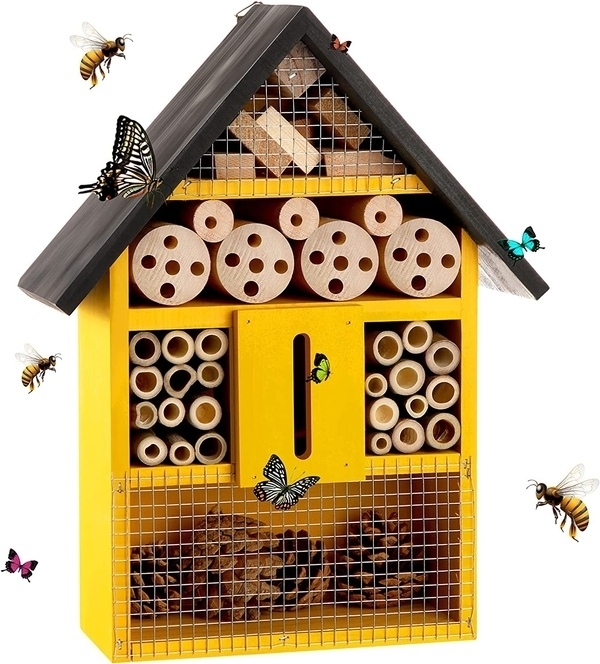 Vibrant insect habitat for garden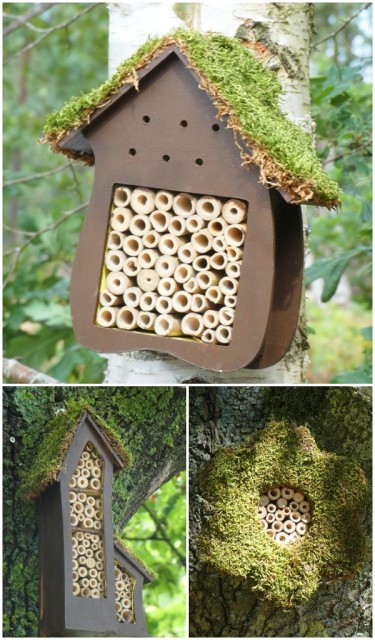 Natural bee hotel insect house outdoor via Etsy.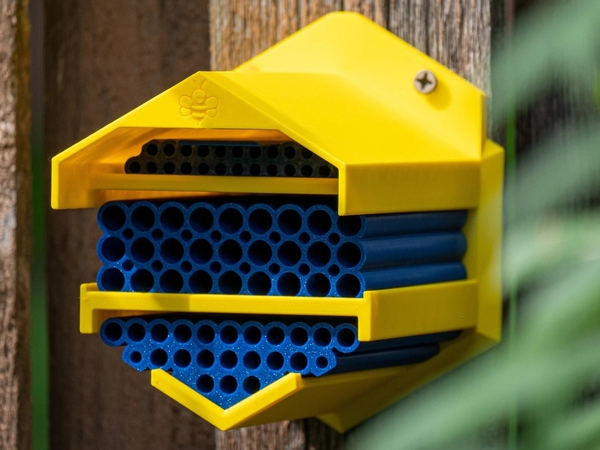 A better insect hotel by Etsy.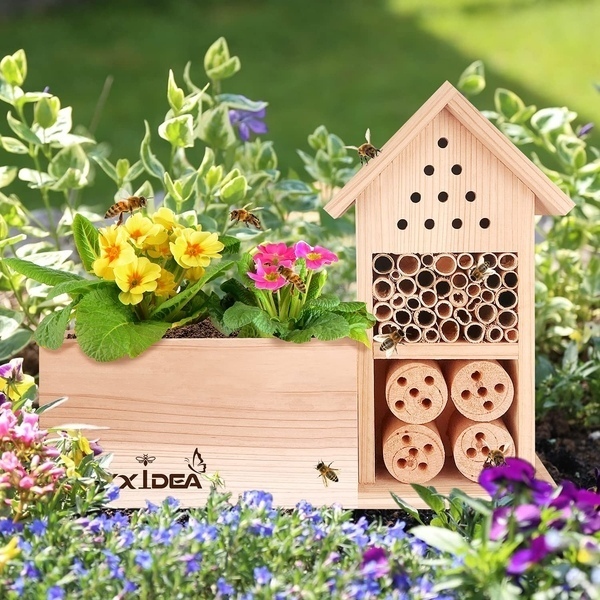 Wooden insect house with planter via Amazon.
You can make your garden friends houses using natural and recyclable materials found around the home. Let's see some best diy bug hotels and ideas.
DIY BUG HOUSE
Beautiful inspirational bug house images.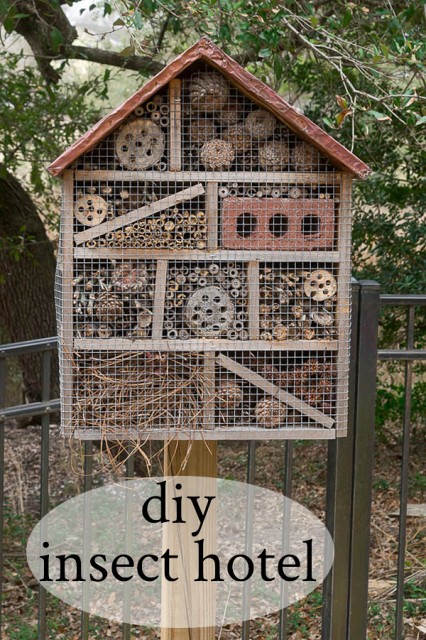 DIY insect hotel via nourish and nestle.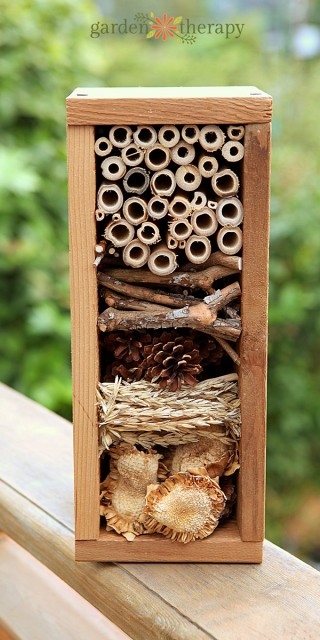 build a bug hotel via garden therapy.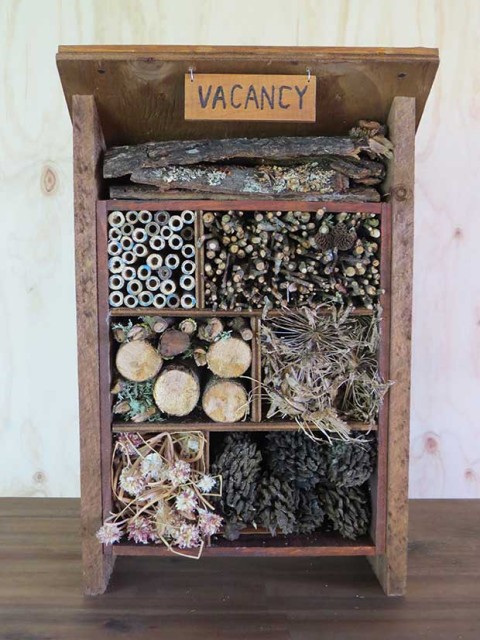 diy project build a bug hotel to attract beneficial insects via this nz life.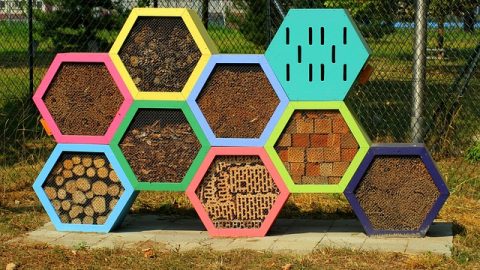 An insect hotel with many rooms for its different visitors is a great idea.
How to make and build a bug hotel in wildlife gardening via hello gardening.
WOODEN BUG HOUSES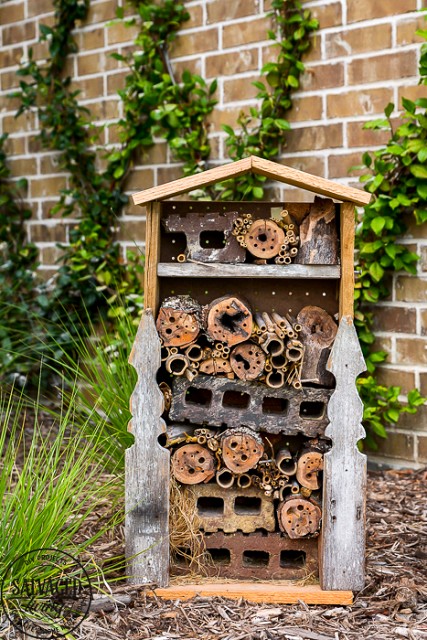 DIY bug house scrap wood project via salvaged living.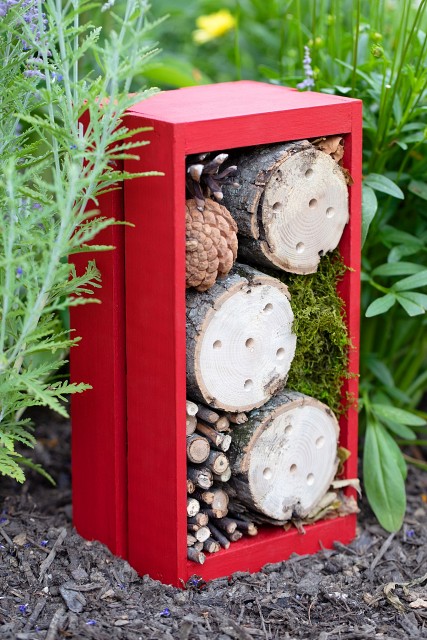 HOW TO MAKE A BUG HOTEL
Make a bug hotel with a premade wooden CD crate from your local craft store and a variety of natural materials like log pillars, dry leaves, moss, sticks, lichens and pine cones. Welcome helpful insects to live, lay eggs, gather, and hibernate.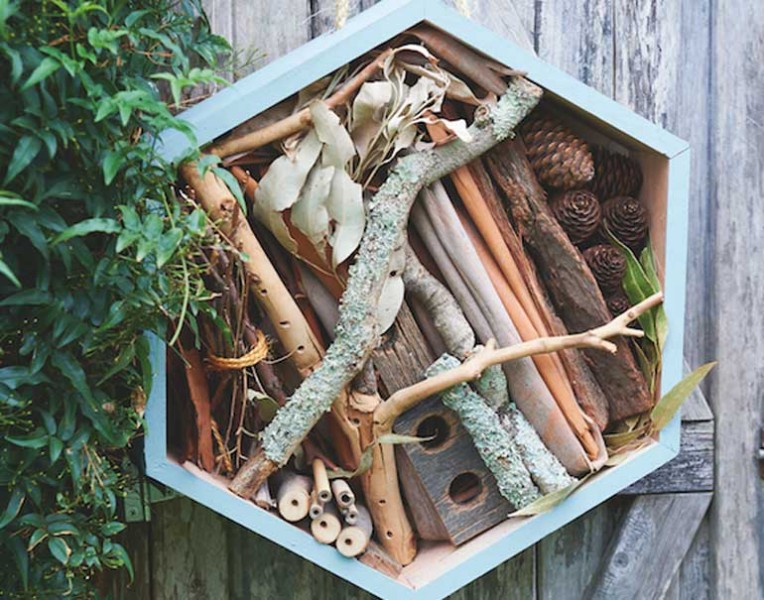 Create insect hotel using found and recycled materials. Insects are familiar with natural materials smell and texture. It forms a welcoming environment and it is healthy for them as well. Make different segments and compartments of various size and shape. A variety of natural material can be used to stuff each compartment so a variety of insects can live in it.
How make your own bug hotel via handyman.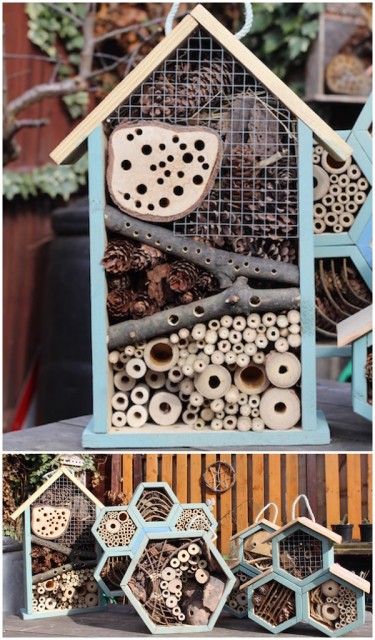 How to make a bee hotel that really works via vertical veg.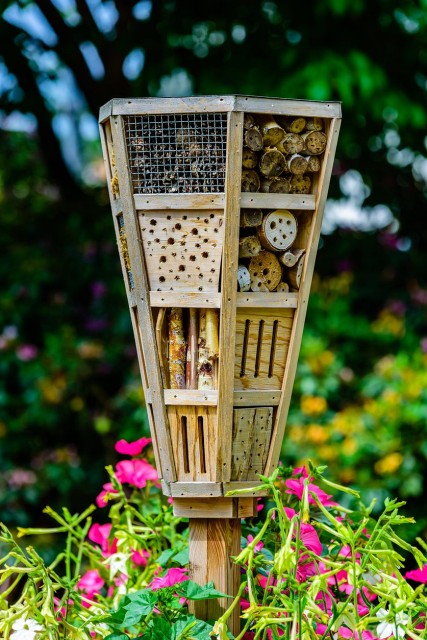 creating bug gardens attracting beneficial bugs for gardens via gardening know how.
EASY DIY BUG HOTELS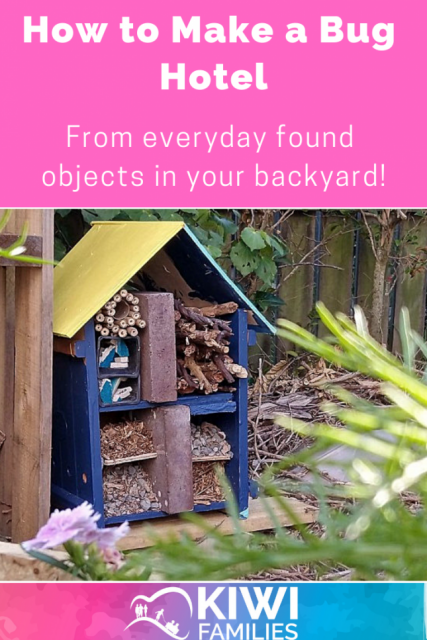 make bug hotel form everyday found materials and objects in your backyard via kiwi families.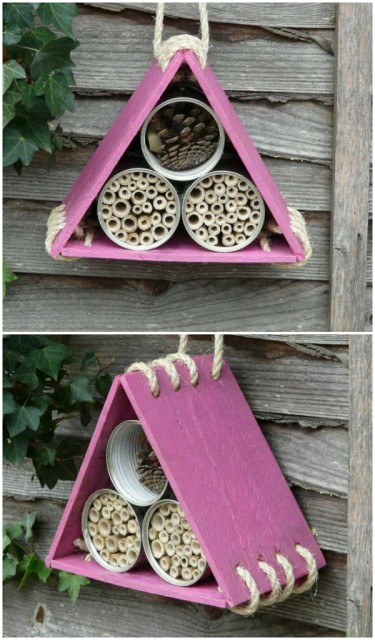 Found this bee bug house floating around on pinterest. I love the simple construction of this one using recyclable materials like tin cans and three boards of wood with burlap. The tin cans are filled with bamboo sticks and pinecones.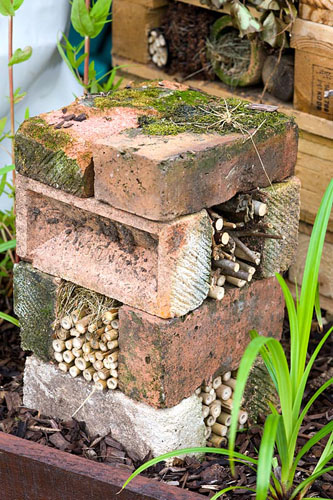 As children we used to make insect houses and bug hotels out of bricks, mud and natural materials like sticks, bamboo and dried leaves. I remember seeing little visitors living under the bricks and inside the holes. This project is a sure success and very easy to make and maintain. Image source gap photos.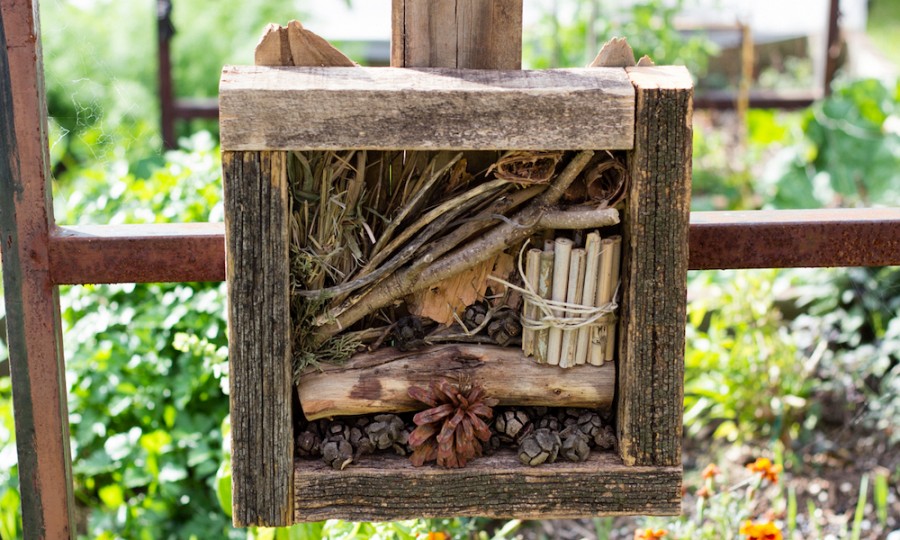 Install an insect hotel via white hall garden center.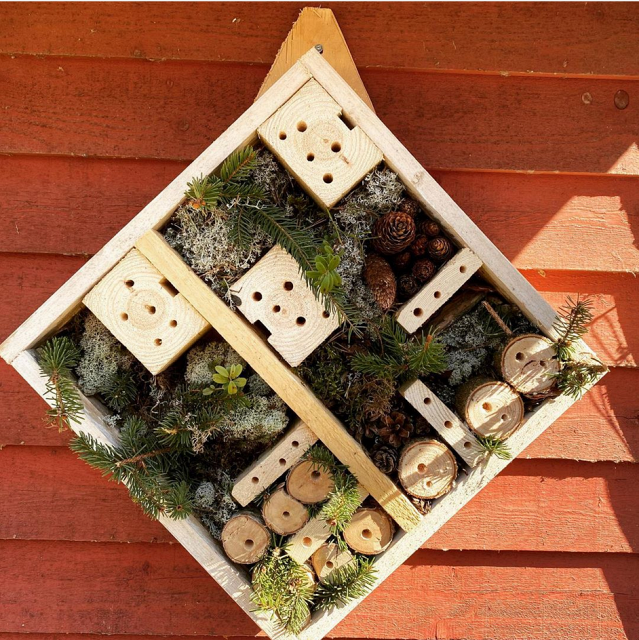 Building an insect hotel for the garden via out in the nature.
KIDS BUG HOTEL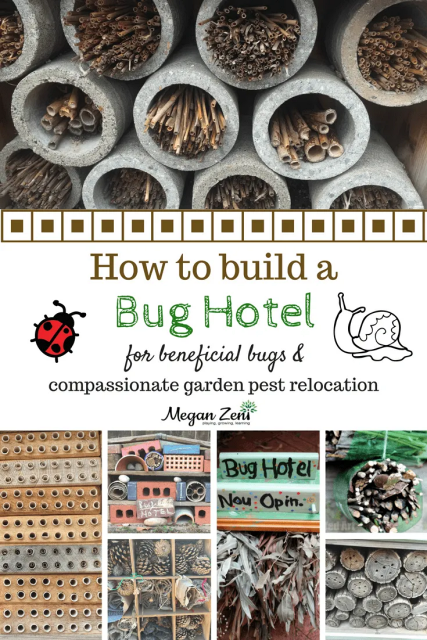 bug hotel via meganzeni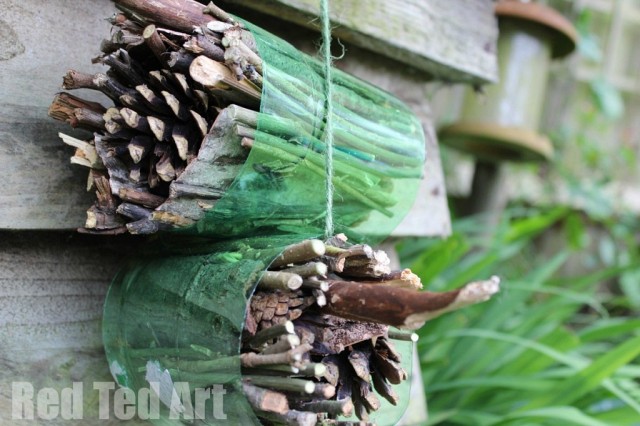 simple bug hotel for kids via red ted art.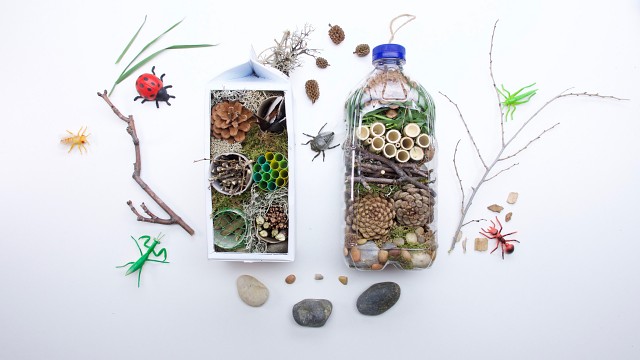 bug hotel via super simple.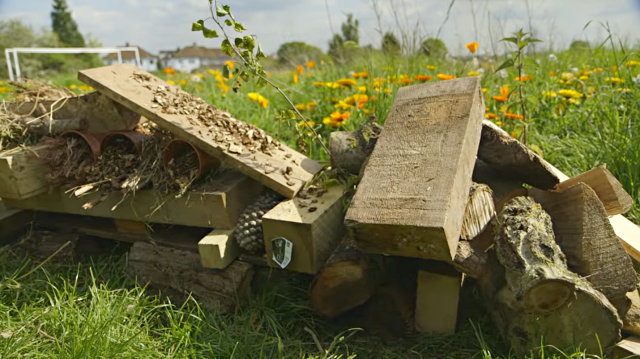 Bestselling children's author Gill Lewis builds a bug hotel with pupils from Henleaze Junior School in Bristol.
DIY bug hotels
BAMBOO BUG HOUSES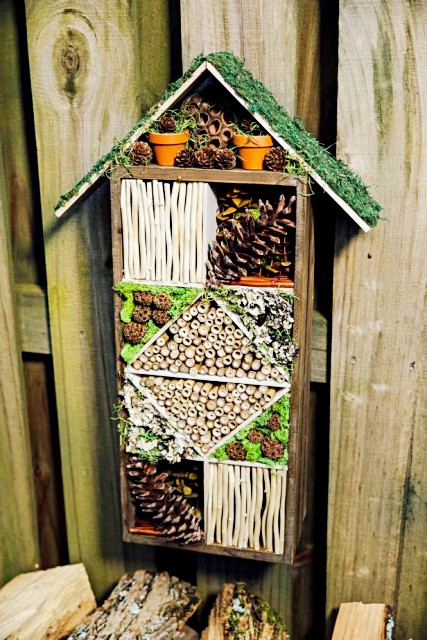 Use wood crate, thin wooden boards (such as balsa),tiny pots, bamboo, twigs, lichen, moss sheets, acorns and foraged natural materials to build bug house.
How to build a bug hotel in flowers and plants outdoors via hgtv.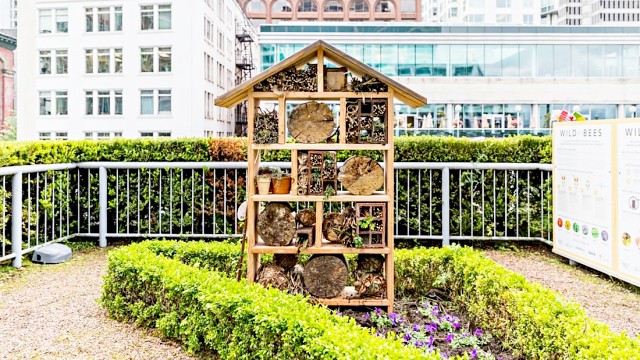 What happens in an insect hotel via food faith.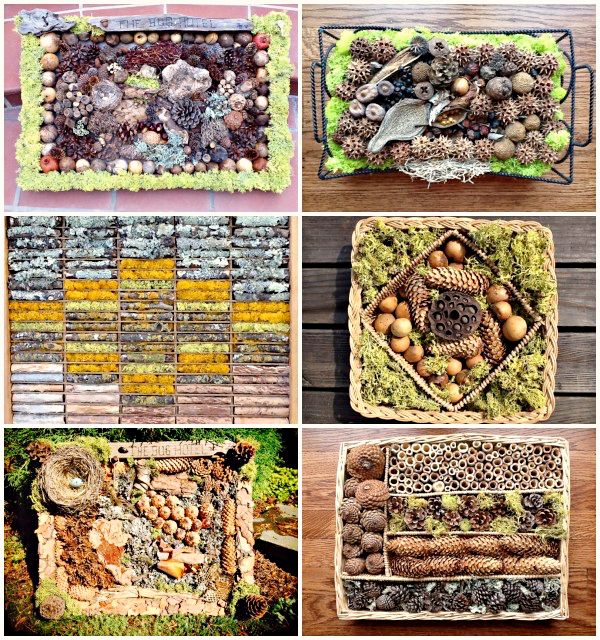 Bonnie sells these amazing Bug hotels. Find them on her blog at bonnies botanical art.
Insect house images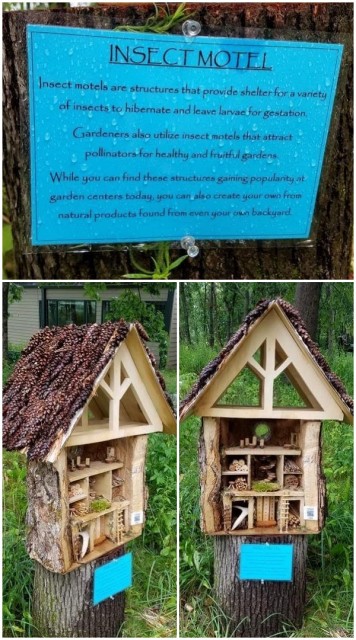 Insect motels are structures that provide shelter for a variety of insects to hibernate and leave larvae for gestation. Gardeners also utilize insect motels that attract pollinators for healthy and fruitful gardens. These structures are gaining popularity in garden centers. However, you can easily create one from natural products found in your backyard.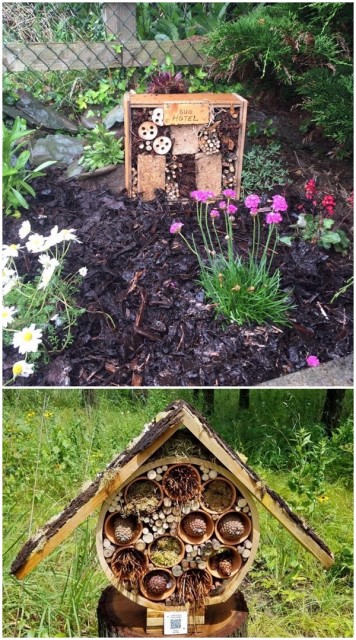 An easy way to make one is using cylinders and old carton or wood boxes.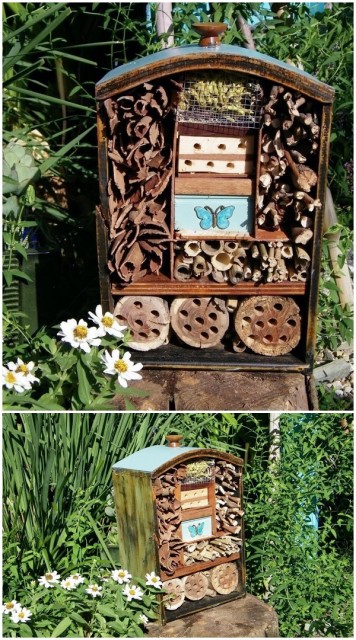 Turn an old drawer into a bug motel like this easy and creative idea.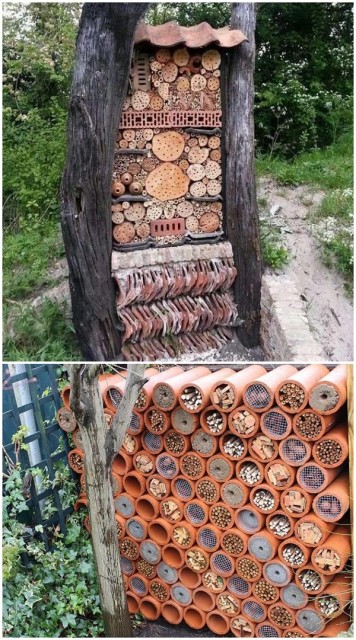 Here are some inspiration for large insect hotels for forests and conservation parks. Another idea I am thinking of is using cinder blocks to make these.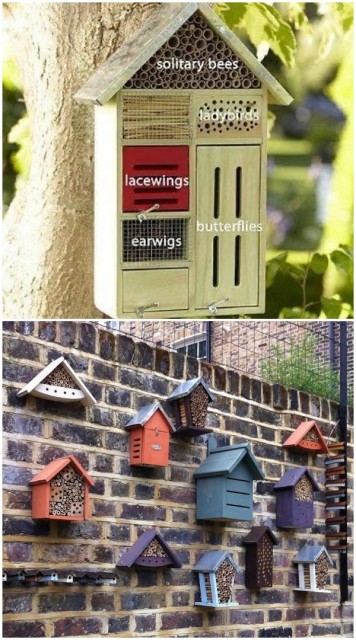 I love the idea of utilizing a pre-made birdhouse as bug hotel. The diagram above helps understand the structure different species like to live in.
I hope these awesome ideas inspired you to create your own bug hotel or for a start how about a bug motel? If you are not sure where to find the materials for these projects you can start with a starter kit or even buy one ready to install in your garden or backyard. Let me know in the comments which one is your favourite? Some images original sources could not be found, if you come across them leave it in the comment section for me to add.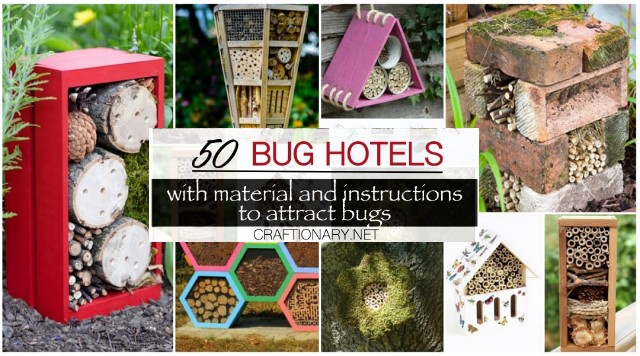 Are you a garden lover or simply nature brightens up your day? You may also like:
DIY bird feeders best ideas for bird lovers
Make butterfly feeder for garden (12 easy projects)