This post may contain affiliate links. Please see our full Disclosure Policy for details.
I shared this easy snowman craft in my stories and so many of you asked about the instructions to make it. This winter craft is cute and fun to try with kids and as a family activity as well! It makes an amazing addition as snowman ornament on the Christmas tree too.
We have hung it on our coat closet door near the entryway and it chimes every time the door opens and closes. This is a short reel of the snowman wind chime in action.
This adorable Christmas crafts make great holiday gifts.
Snowman Craft
To make snowman wind chime you will need:
Terra cotta pot
Acrylic paints
Paint brush
Markers
Wire or thread
Beads
Jingle bells
Decorative wood cut snowflakes
scarves, pom poms or yarn (optional)
Terra cotta pot can be any size depending on how big or small you want the snowman head to be. I used a medium size terra cotta pot that I found at the Walmart. You can substitute pot with mason jar.
Paint snowman face:
Use paint brushes to decorate your snowman with acrylic paints and add face features and details with sharpies or markers. You can paint your snowman any way your hear desires. This is the most fun part of making snowman windchime. Use orange paint to make carrot nose and pink to paint blush on the sides. You can also add earmuffs with pipe cleaner.
You can search snowman face templates to get some ideas about painting snowman face. If you want to see how it looks try using a pencil to draw the face and then outline with the markers. The best part if you can brush over and restart if it doesn't look as you planned. You can also use free printable templates if you are not sure about your drawing skills.
You can also find more DIY wind chime ideas.
Make wind chime bead strings:
Use fish wire or nylon thread for easily passing even the smallest beads. I personally like the thread more so I stringed beads through it. It wasn't too challenging though!
Cut three equal threads keeping in mind an extra 1/2" will be used up to hang it on the pot. You can hang more if you like. Decide on how you want the beads and jingle bells to hang and arrange them on the thread. Tie a knot where you want the bead to be and string it. Once it reaches that point tie another knot to secure it in that spot.
You can use wood beads, disco balls, glitter beads and all sorts of decorative beads. Repeat the procedure with jingle bells and other remaining threads.
Now take a button large enough to cover the bottom hole of the terra cotta pot and not fall through it. Use a burlap string to tie through the button to make the hanging loop for the snowman crafted hanging mobile that chimes.
Make a center string measuring it slightly taller than the sides and hang a snowflake or decorative large winter embellishment to the end of it. You can add beads and jingle bells to this one as well.
Pass it through the button to secure it at the center of the painted snowman pot.
Now with the help of hot glue stick the threads in place.
And secure the button at the center bottom of the terra cotta pot.
Your cute snowman craft is ready to chime. I don't suggest placing it outdoors since it will wear apart in snow storms and blizzards. But it looks beautiful in the snow.
You can hang it anywhere but I personally love it when it chimes every time we open the closet to get the coats out at the entry way closet door.
It compliments my indoor houseplant garden.
This is how it looks hanging on the closet door handle! I hope you liked this idea! Use this idea to make Santa and Reindeer wind chime Christmas craft.
More snowman craft ideas
You will also like: DIY snowman ideas
Previously on the blog: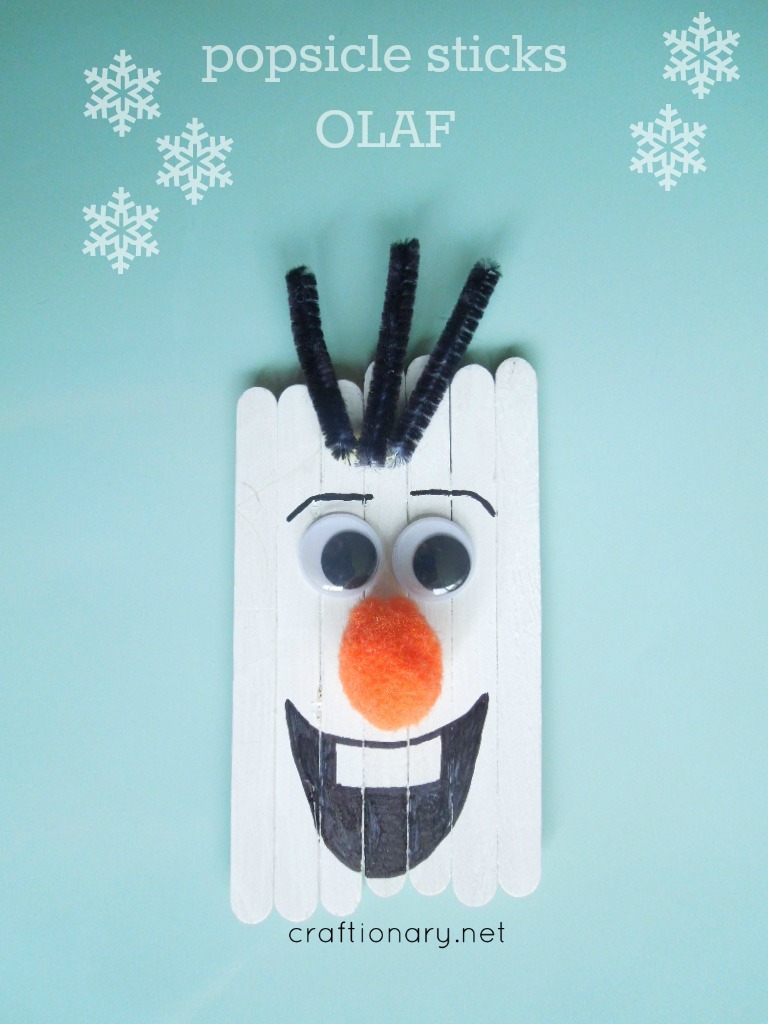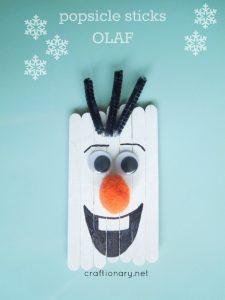 Popsicle sticks Olaf or use egg carton, toilet paper roll and handprint to craft snowman.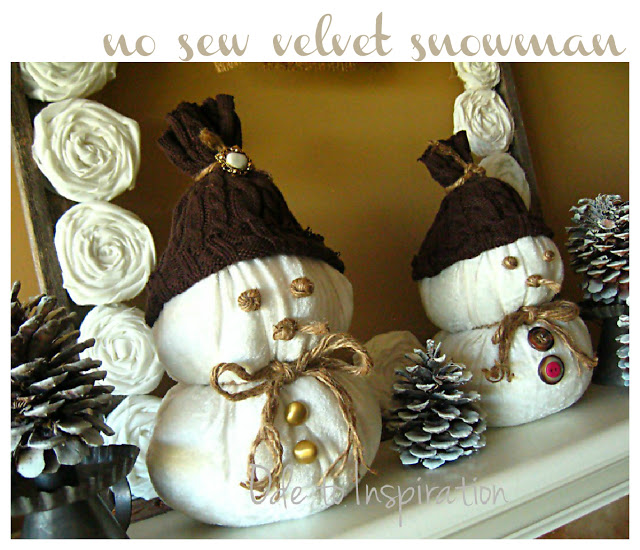 No Sew Snowman using velvet similar to sock snowman craft.