This post may contain affiliate links. Please see our full Disclosure Policy for details.
Make an easy popsicle sticks penguin craft using lolly sticks/ wooden sticks with kids. This craft is created with non-toxic art supplies and is suitable for toddlers/ preschoolers and kindergartners. However, you can use precaution while cutting shapes with foam. A cute penguin craft activity that teaches kids to be crafty and develops their cognitive skills. Kids love penguins from Madagascar, happy feet and even a slightly  different penguin from batman.
Popsicle sticks penguin craft
Popsicle sticks penguin tutorial
You will need:
Popsicle sticks
Google eyes
Foam in orange and white
Black acrylic paint and paint brush
Scissors
Glue stick/ white glue/ glue gun
Penguin craft step-by-step instructions
Stick 7 popsicle sticks together by using two more popsicle sticks in the opposite direction as shown HERE, popsicle sticks snowman.
Now paint the front side black, and while it dries cut the fins, nose, feet and tummy out of foam sheets.
tip: If you don't have the right color sheet don't worry. Just use acrylic paint to paint them the desired color. In this case orange and black. I painted orange fins black to complete the penguin.
Now simply use glue stick to set and fix everything in place. The feet are glued on the back of the wooden sticks.
And your cute popsicle sticks penguin is ready to dance.
You will also like:
These cold region animals from Arctic/ Antartic and Pacific parts of the world.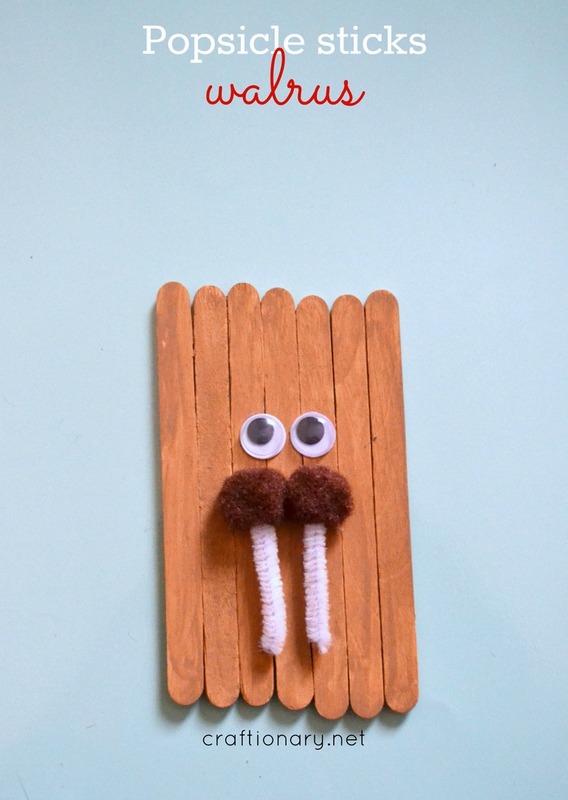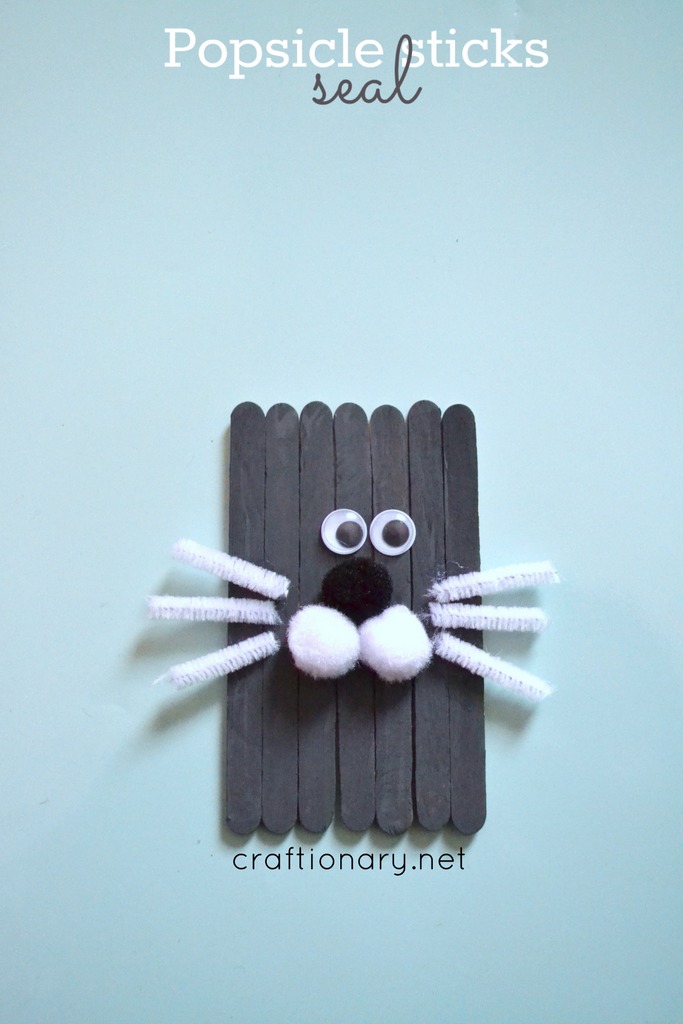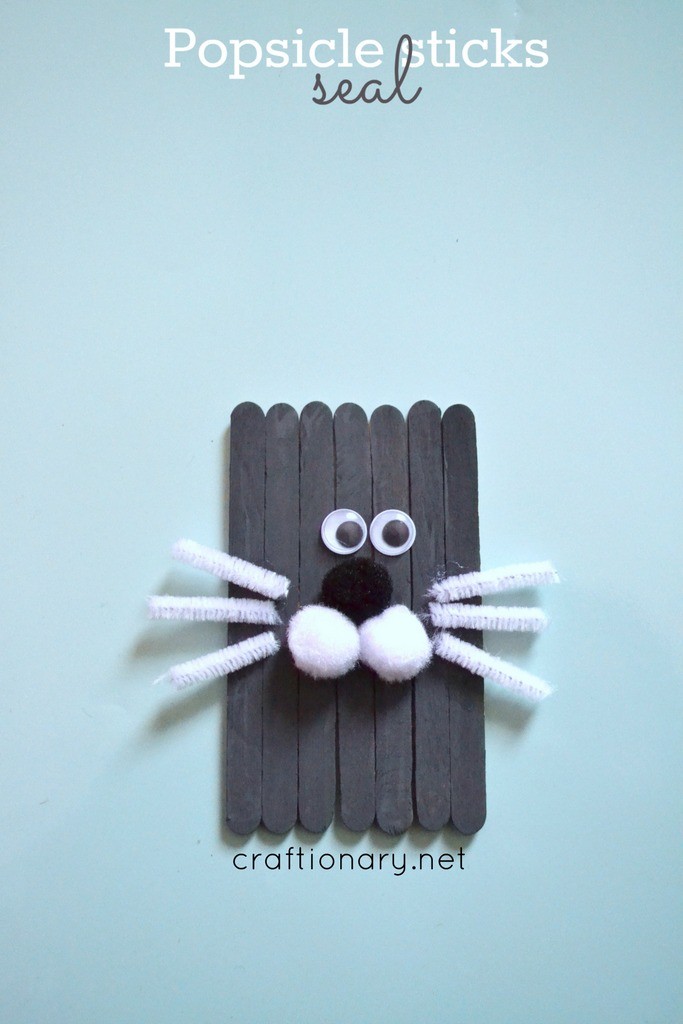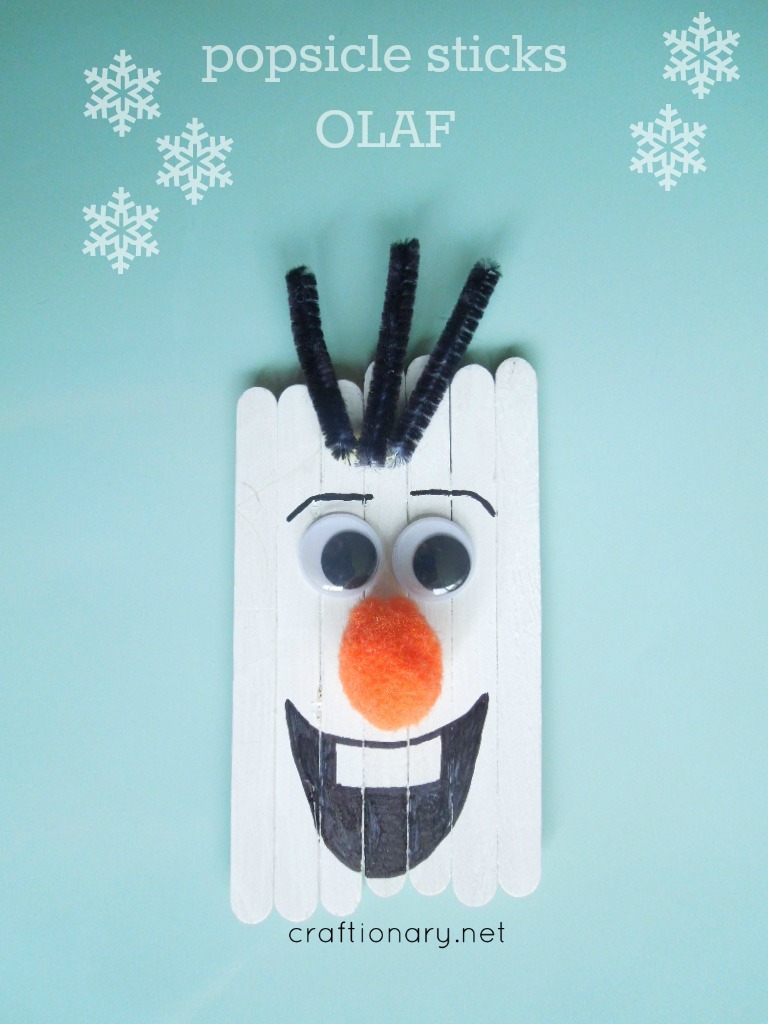 Popsicle sticks snowman – olaf
For more great ideas, check out our category KIDS CRAFTS
Are you on pinterest?