This post may contain affiliate links. Please see our full Disclosure Policy for details.
Today I am sharing 4 easy DIY duct tape ideas. These are fun for kids to make too. From organizing supplies in office and craft room, to pretty instant gift wraps. Or making bookmarks to garden markers. Duct tape can add fancy to any project.
DIY duct tape ideas are easy and quick projects for Home, garden, and kids. Make bookmarks, garden markers, gift wrap, decorative jars.
Make Duct tape crafts
DIY Duct tape ideas
1) Easy Bookmark
You can make lots of bookmarks in a few seconds with duct tape.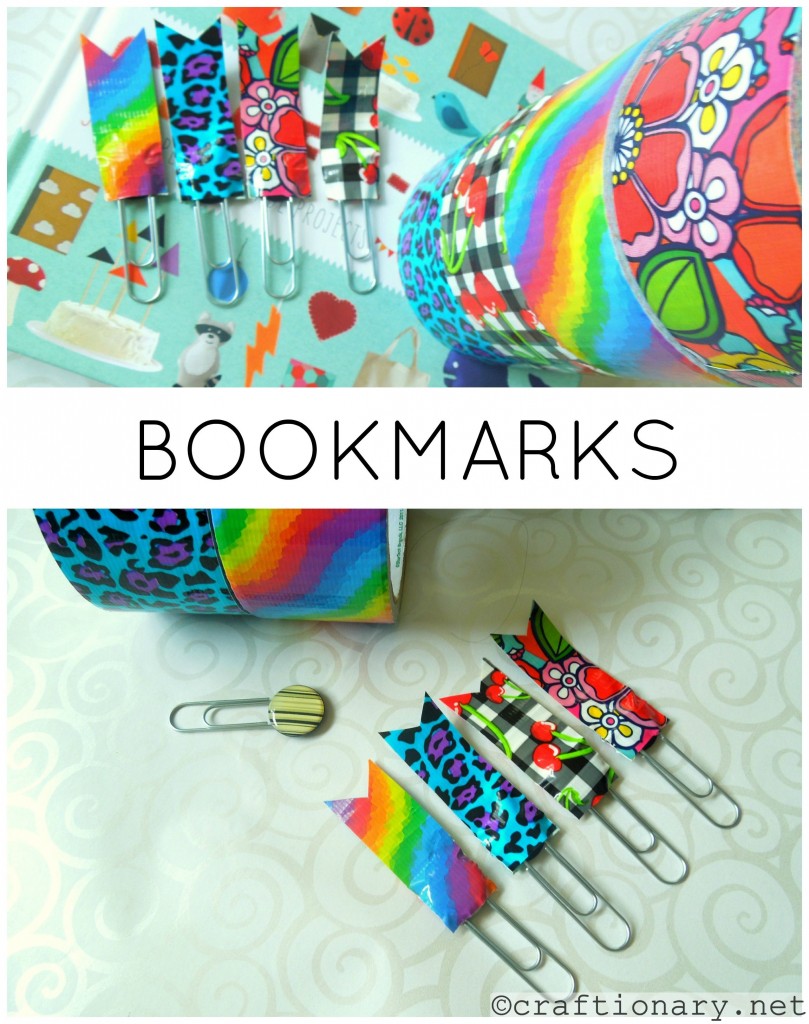 Just stick it on a paper clip back and forth. Use scissors to shape it as you like. I like this flag-look of my duct tape bookmarks.
2) Garden Markers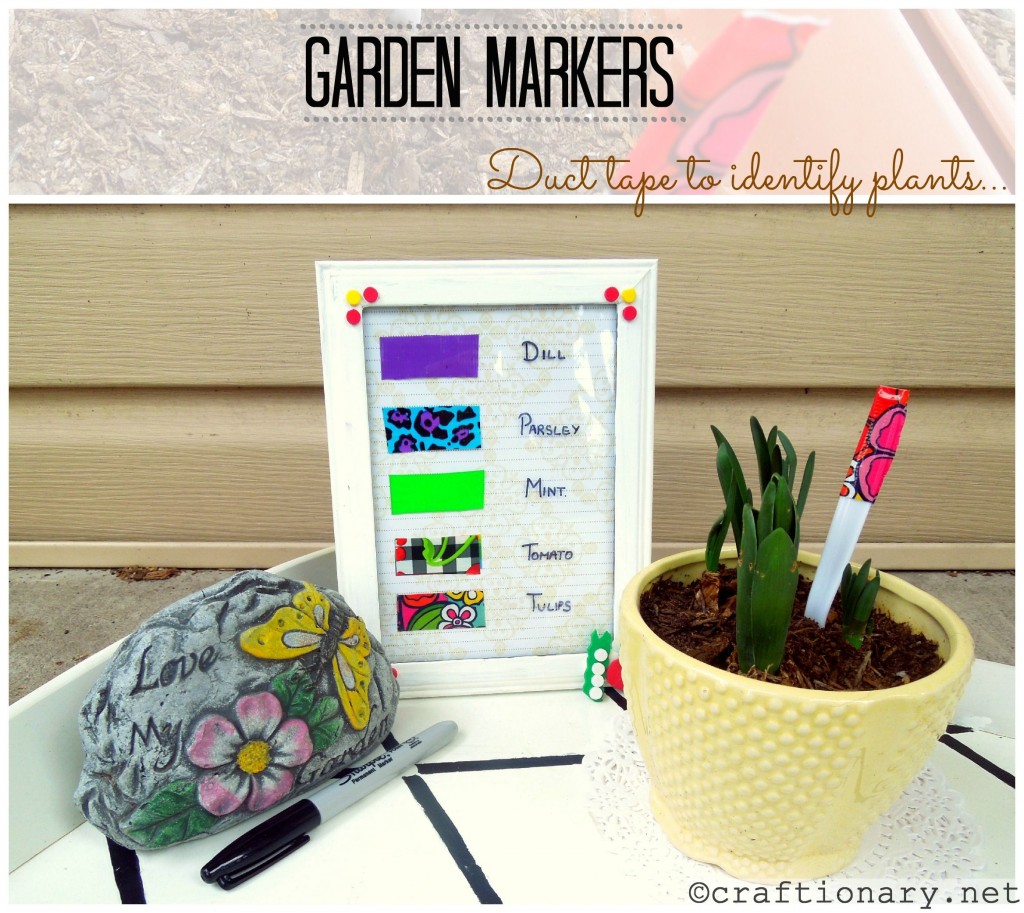 Make a beautiful system to identify plants this season.
Use disposable spoons or popsicles as garden plant markers. Simply use different patterns for your plants. Stick them on a decorative paper in a frame. You have your dry erase frame with plant markers that are reusable.
This is a great project for plant identification with garden markers. You can also reuse them for other plants.
3) Easy decorative Jars

You can decorate any vase, bowl, container, jars etc with duct tape. It is so easy, you only have to stick it.
Make decorative jars from baby food jars for office, kitchen and crafts. Great for keeping office stationery and craft supplies. Like pens, pencils, brushes and more.
4) Gift wrap with a bow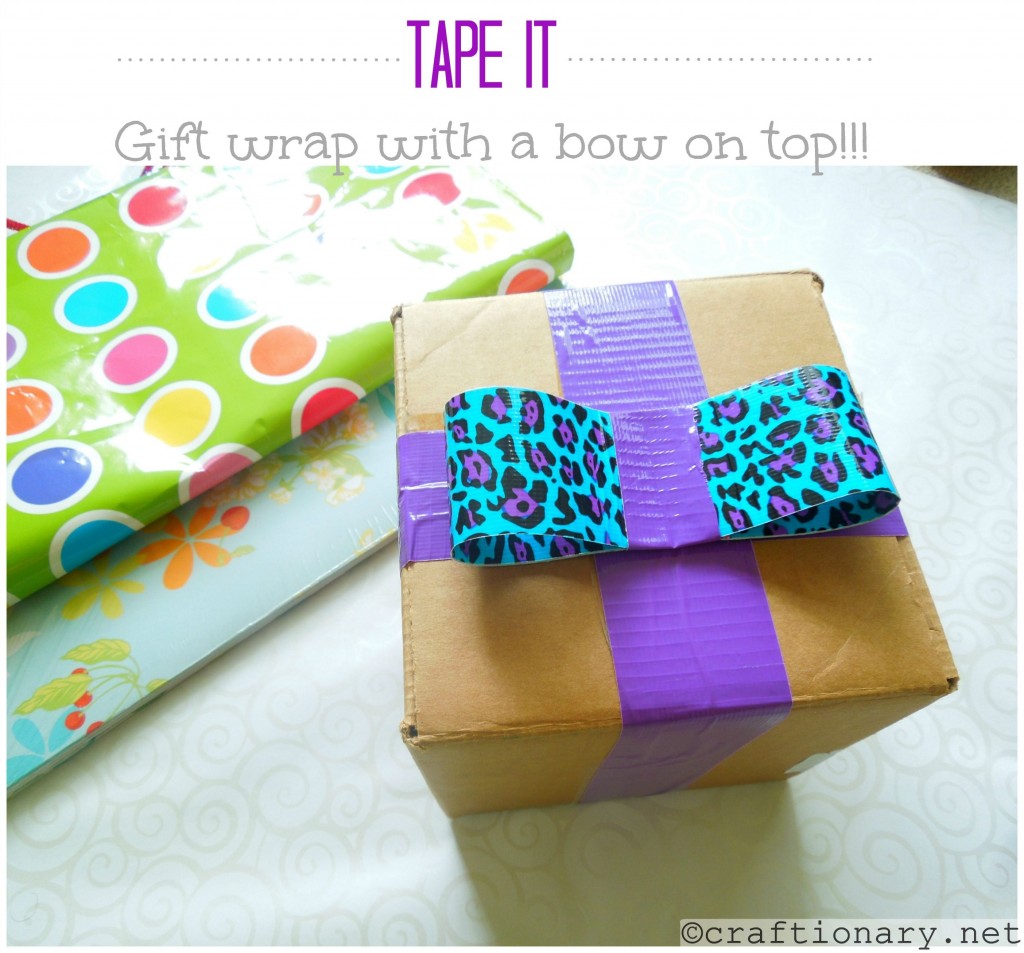 Simple and presentable gift wrap with duct tape.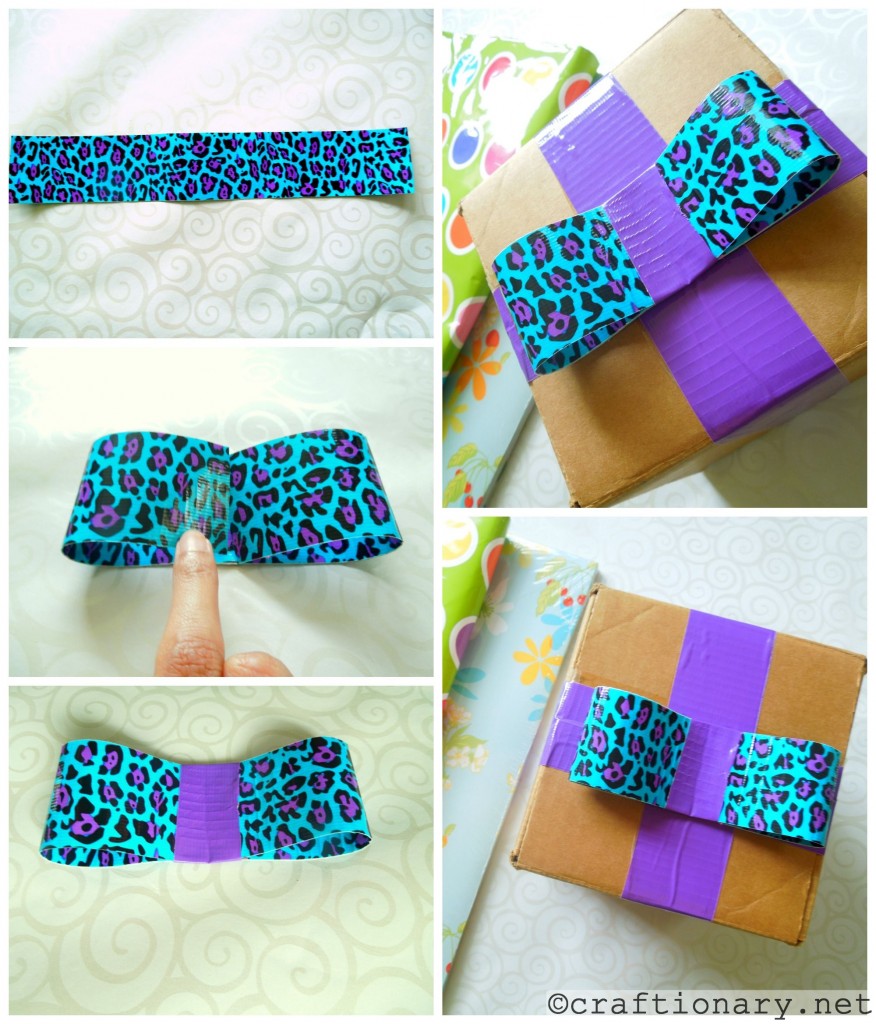 Cut a long strip of duct tape that is double the length of the finished bow. Know that the strip in the image, is a result of folding the sticky sides together. Now overlap the two ends at the center and stick them. Your bow is ready.
Here I just wrapped the contrasting tape on the box. And topped it with a duct tape bow.
DIY Girly Accessories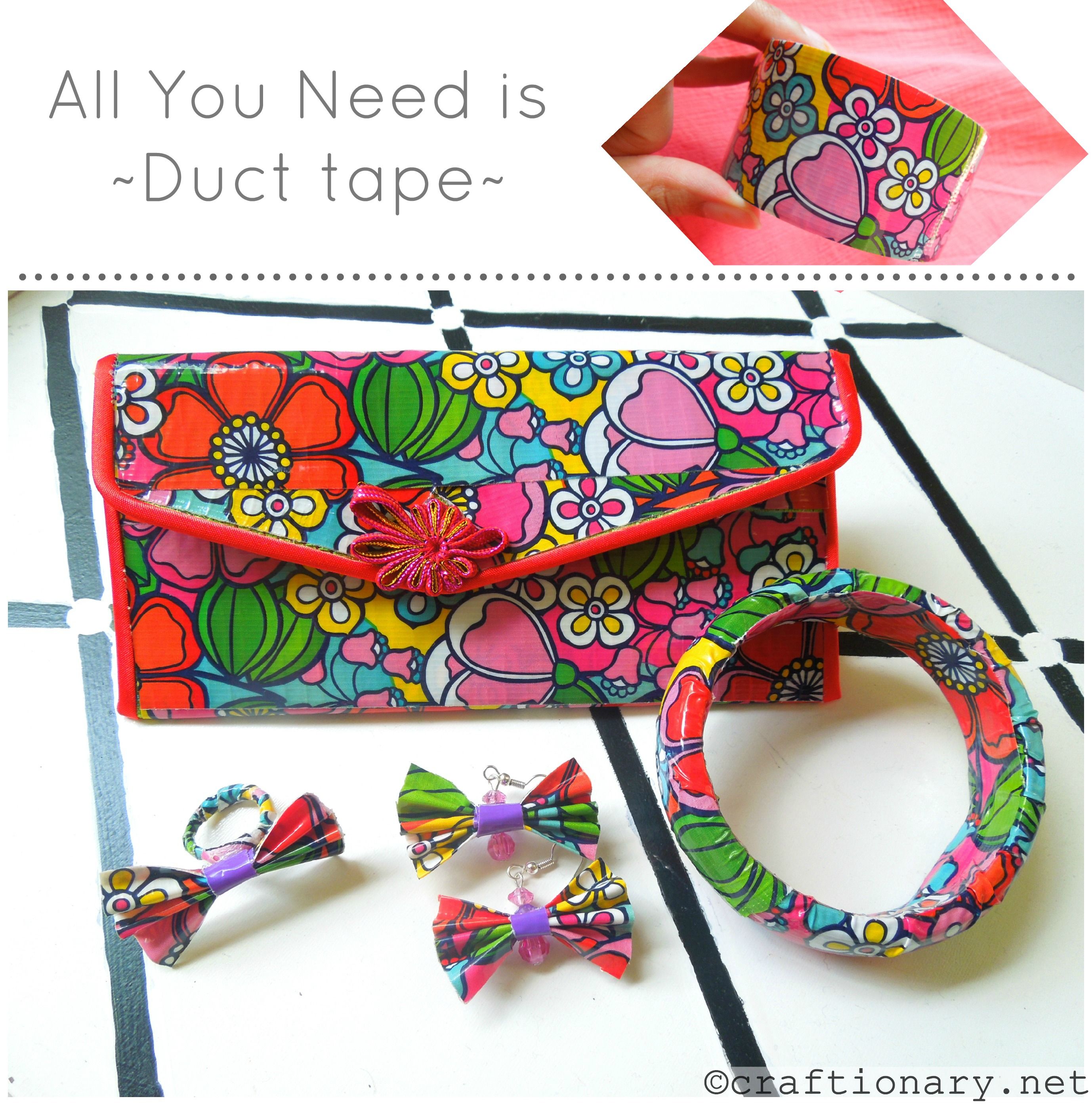 Make DIY girly matching accessories with duct tape.
Easy and Cute Party ideas
Use duct tape to customize a party theme.
I hope you enjoyed these DIY duct tape ideas.
 You will also like:
Looking for more great ideas?
Are you on pinterest?
You will also enjoy the We love- Organizing and Party ideas Boards.
These are updated regularly whenever I find unique ideas.