This post may contain affiliate links. Please see our full Disclosure Policy for details.
DIY water gardens anyone can make with easy tutorials. Easy and low maintenance gardening projects are always on my top list. As I was going through my list of 25 diy garden projects anyone can make, gardening with kids, make birdhouses garden, make butterfly feeder for garden, diy mason jar planters and diy bird baths I felt a strong urge to try to make an easy kids friendly simple water feature for my garden. And so I searched for ideas on how to make DIY water gardens that anyone can make with easy tutorials. I found lots of great ideas that include container water garden, waterfall, ponds, bubble fountain and many more.
DIY water gardens, water ponds and water fountains ideas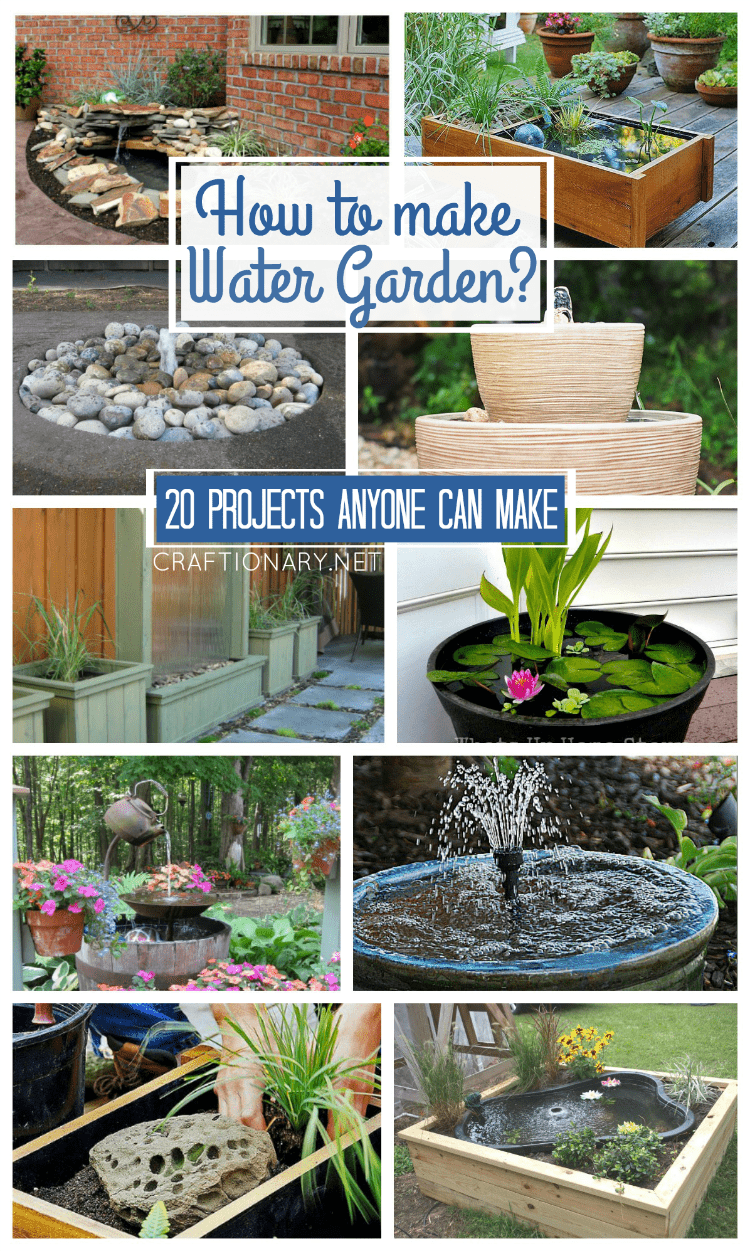 DO NOT COPY, EDIT, SAVE OR PASTE THIS IMAGE. COPYRIGHT OF CRAFTIONARY.NET
DIY Water Gardens tutorials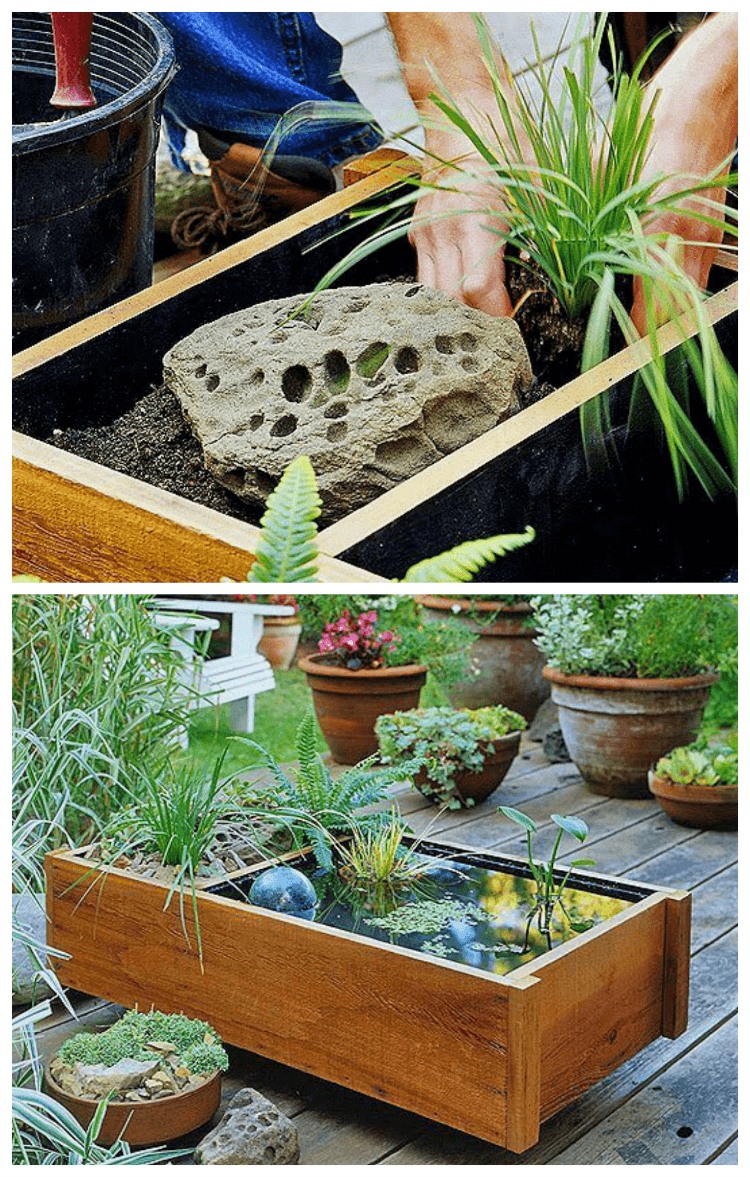 How to make a water garden?
Make a water garden with wood, water sealant, plastic liner, water plants, potting soil, pea gravel, gazing balls and other ornaments. Plants like Japanese sweet flag, arrowhead, common duckweed, broadleaf, stonecrop, houseleek, deer fern, and blue-eyed grass are great for water gardens.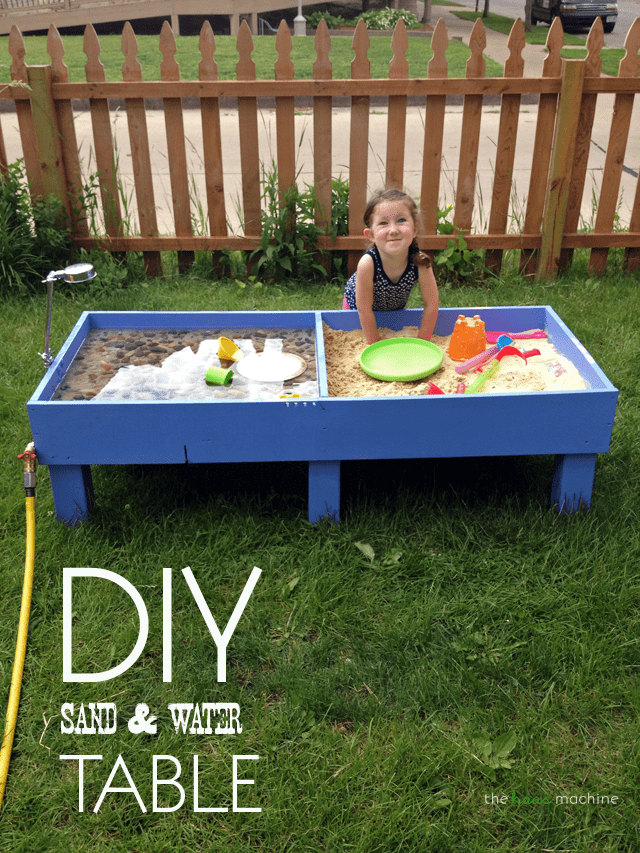 DIY Sand and Water Table is an easy project that can be made using a plastic hollow table found at ikea, home depot, amazon or any other hardware store.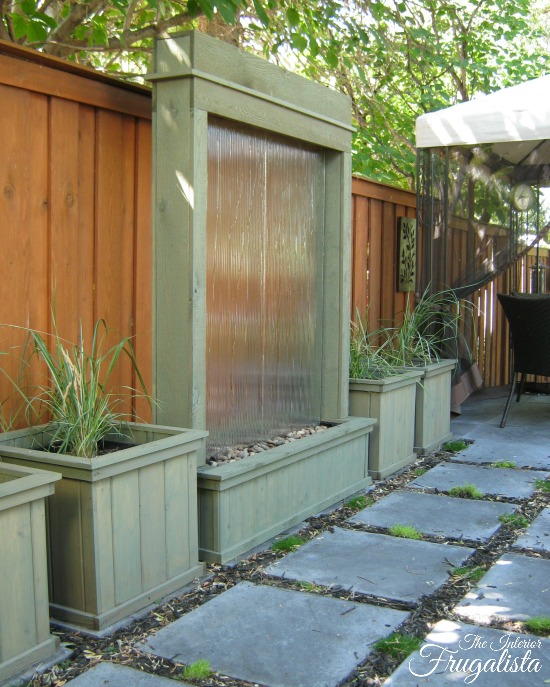 DIY outdoor water wall privacy screen can be made with lumber, pond liner, tempered glass, flexible plastic tubing or copper tubing and other materials. These may include river rocks, wood screws, construction glue, solar spotlights and staples. A very details tutorial can be found at the interior frugalista.
DIY water gardens and water fountain tutorials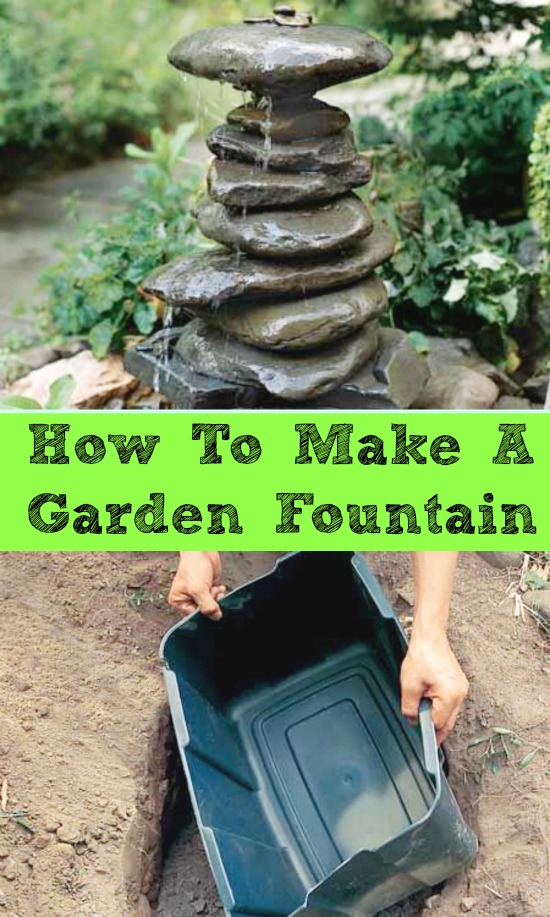 Make a garden found out of almost anything you would like. The tutorial uses submersible pump, 1/2 inch copper pipe, waterproof basin, stones, small rocks and drainage gravels. It also uses compressible adapter, ball valve, screen and PVC conduit.
Make a garden fountain out of anything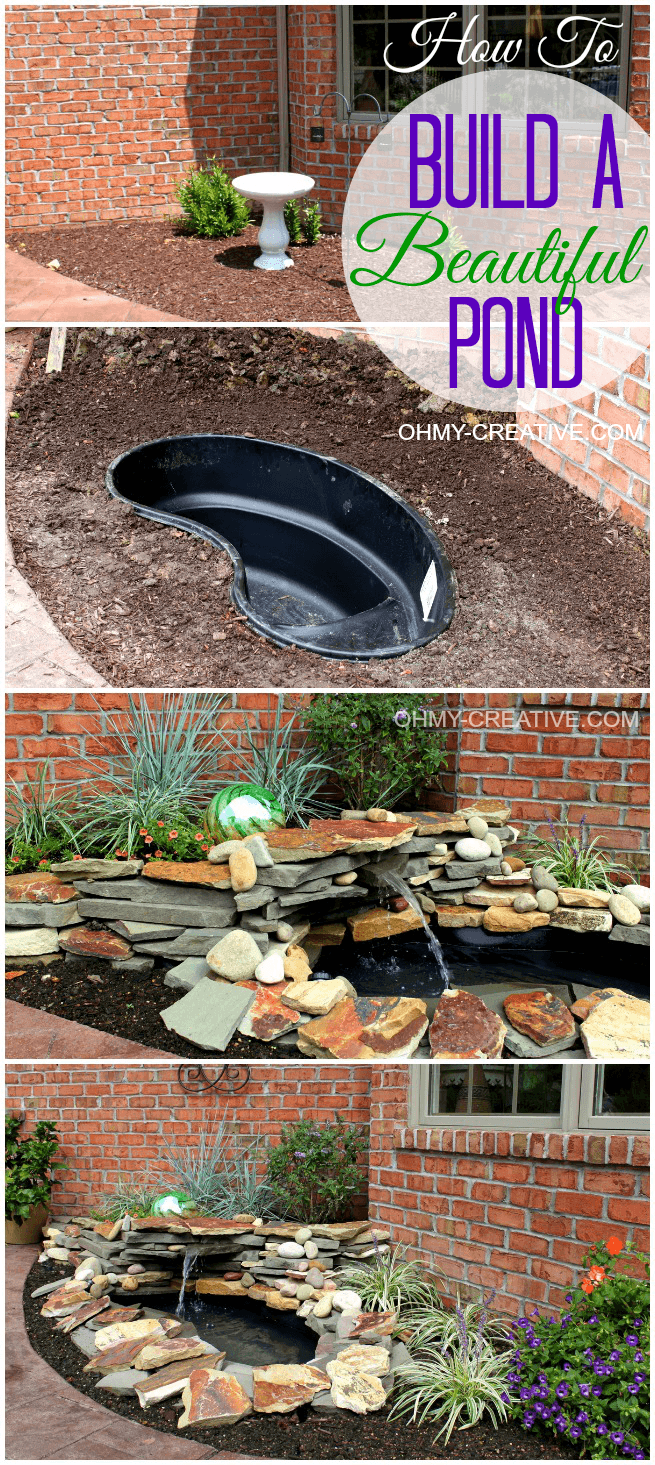 How to build a pond waterfall step by step tutorial uses supplies like 50 gallon pond basin, vinyl tubing and water garden pump. You may also consider decorating your water feature with underwater pond lightning, solar lights, marking paint. Use a outdoor outlet wireless remote control converter kit if you like.
DIY Backyard Pond landscape Water Feature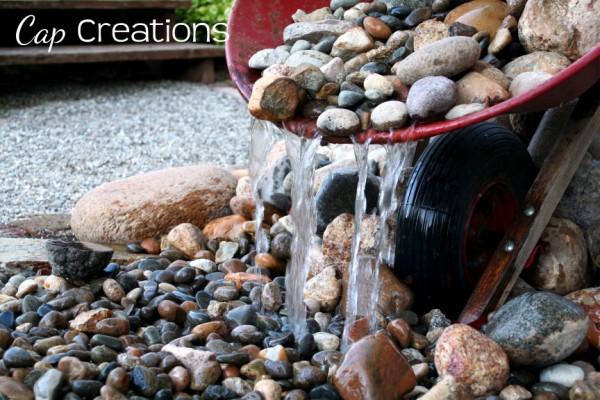 Garden Fountain Making
DIY water gardens from containers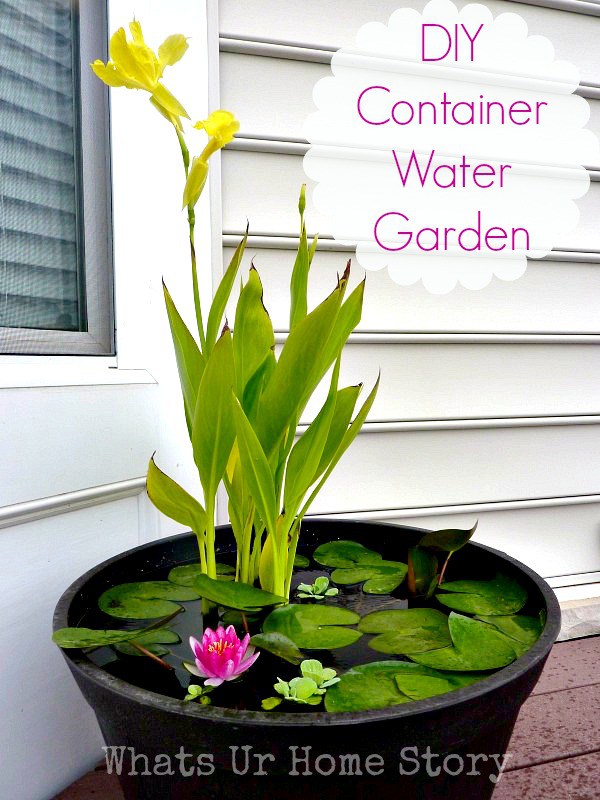 How to Set up Mini Water Gardens on Your Deck? Use water lilies, water lettuce, container, canna lilly, potting soil from home depot, and fish from walmart for this project.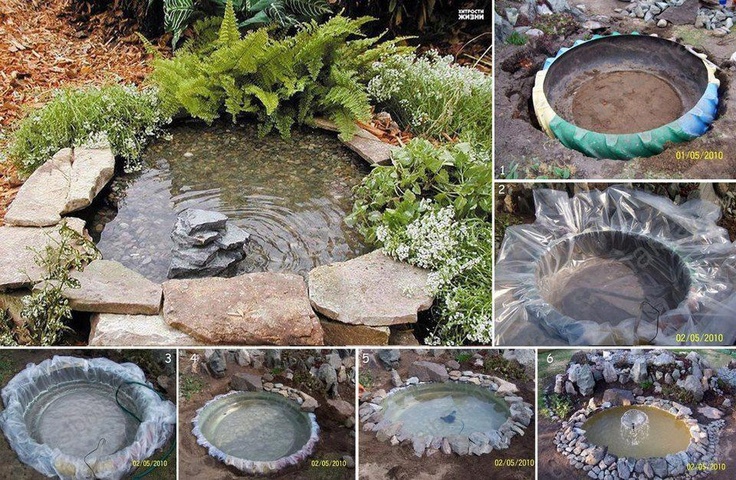 Upcycle An Old Tire Into DIY Pond and find more garden projects that anyone can make.
DIY water gardens build a pond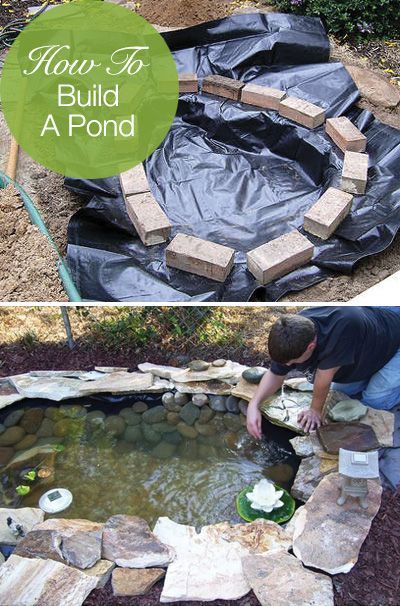 This pond requires some professional level gardening work to accomplish the look. You will need a larger space and more technique to complete this project.
How to Build a Pond Easily Cheaply and Beautifully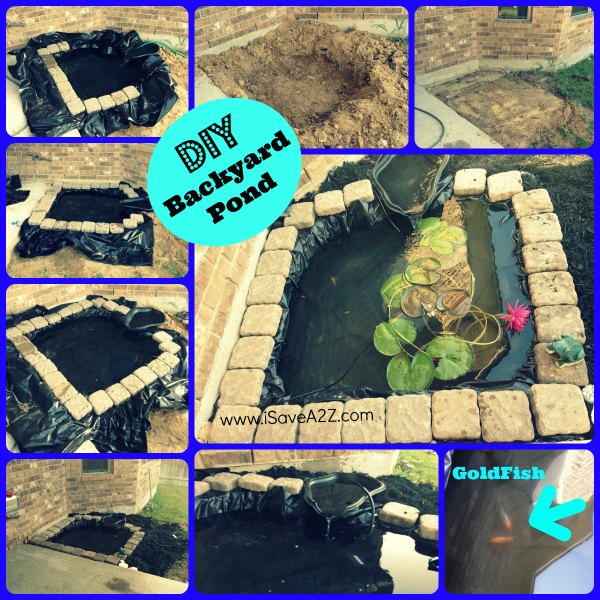 Use pond pump from amazon, pond pump tubing, pond liner, pond media filter, rocks, greenery and flowers to make an easy pond for backyard.
DIY Easy Backyard Pond Design Idea
DIY water gardens and garden ponds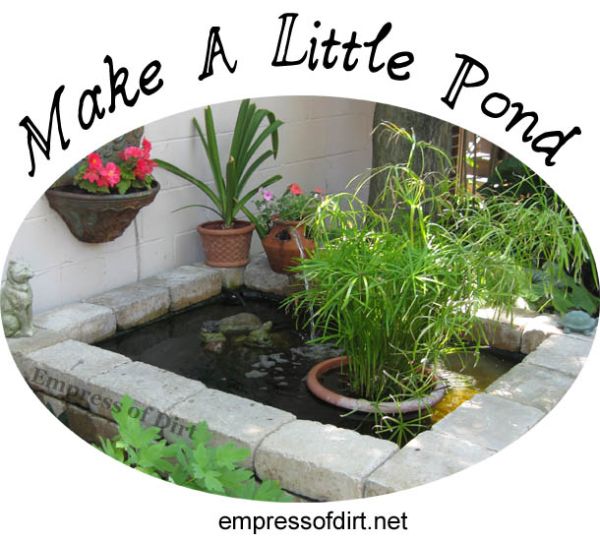 A great article that talks about legal considerations, safety, location of the pond and access to resources. Also helps you decide whether the pond should be in-ground or above the ground. It talks about the basic supplies you need for a pond are only pond liner and recirculating pump with fountain spout (optional). Get details about water, water pump, aquatic plants, pond fish, daily maintenance and winter maintenance. Simply the article you must read before making water gardens.
Building a backyard pond read this Advice for starting a new garden pond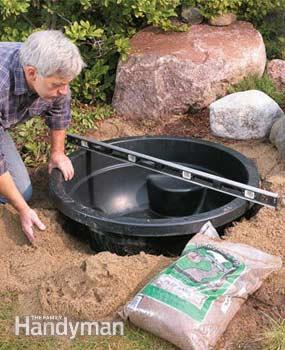 How to install backyard or garden pond by handyman
Creative DIY water gardens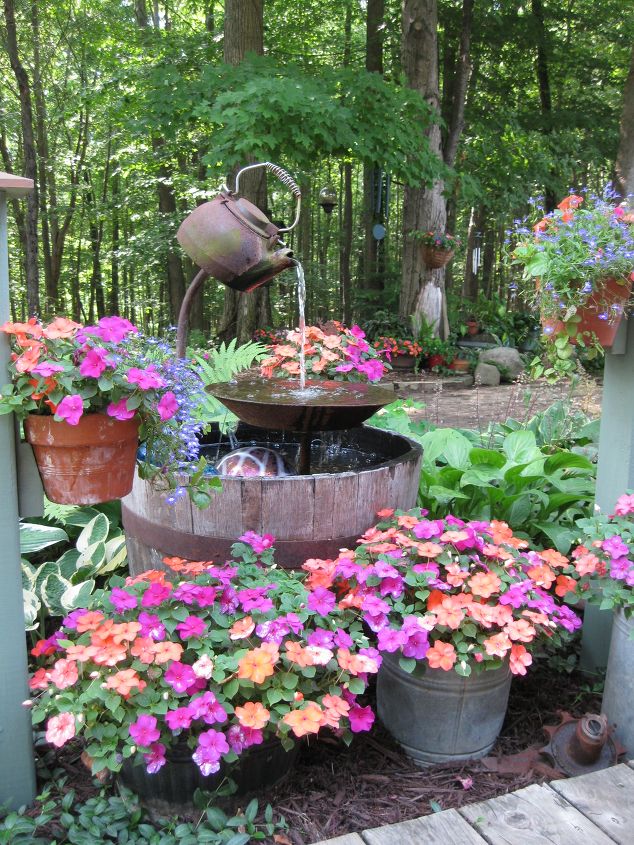 DIY water gardens
Easy and simple project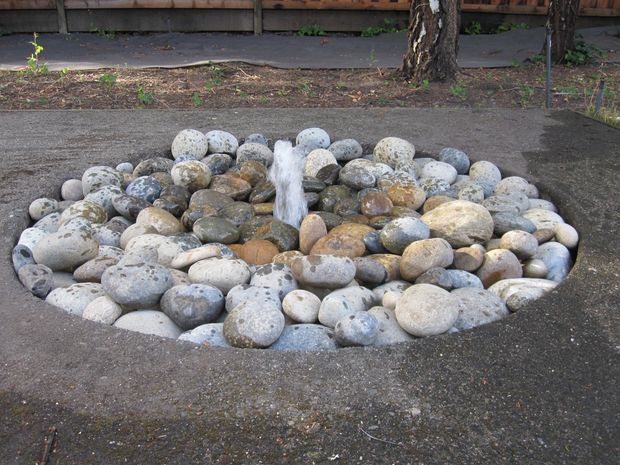 DIY water gardens
Recirculating fountain tutorial
Spruce up your outdoor space with a DIY recirculating fountain tutorial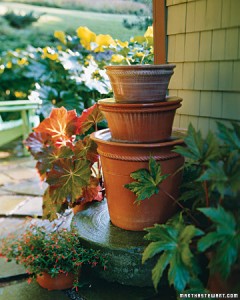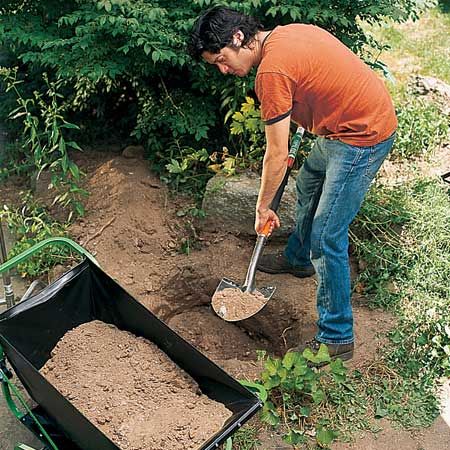 How to Make a Garden Fountain out of well anything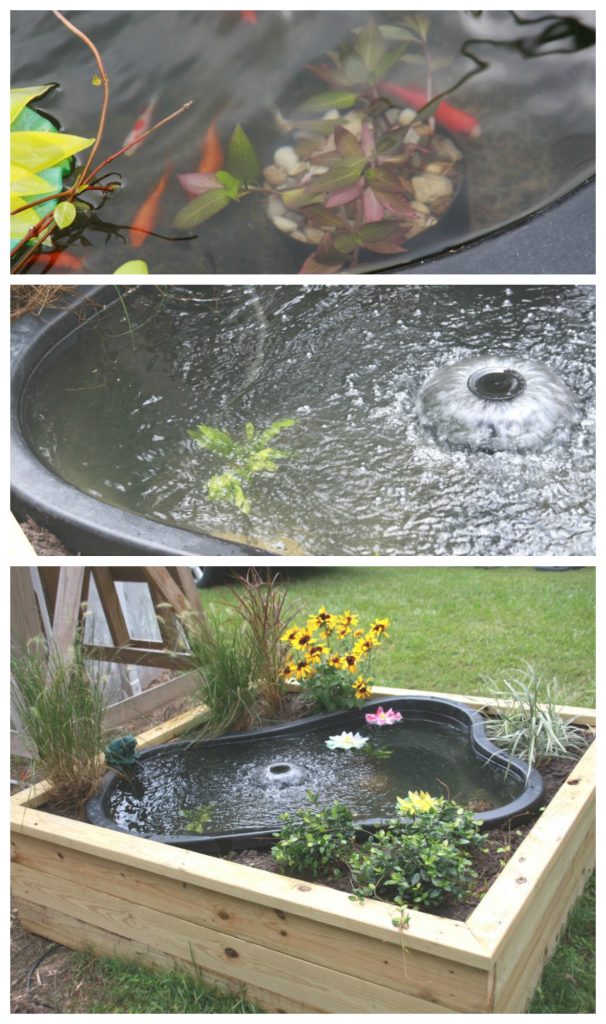 Building a boxed pond with planter box and a tub.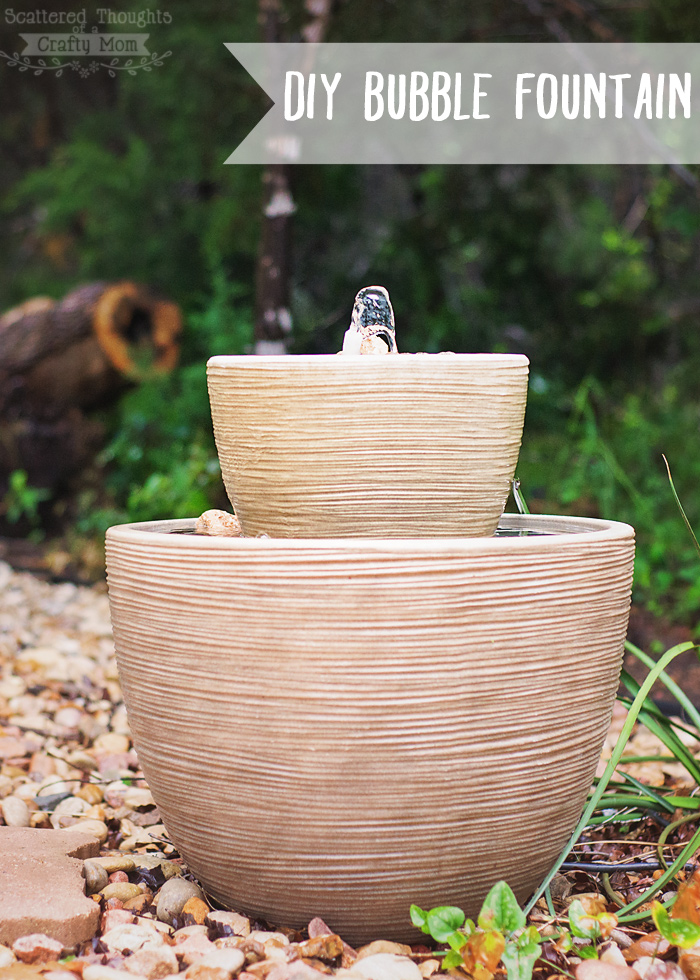 How to make a bubble fountain in a pot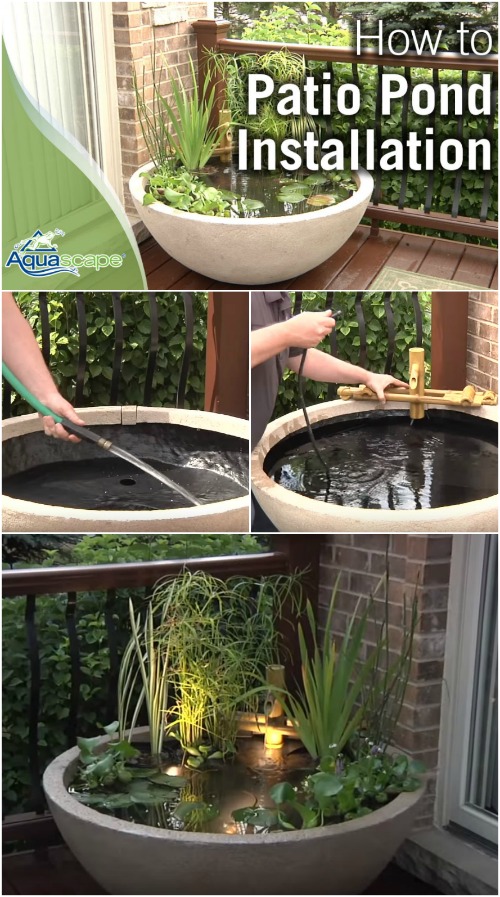 How to create an easy container water feature with Aquascape's patio pond. A video tutorial guiding you to make this easy container water feature.
DIY water gardens
Make these easy DIY water garden projects anyone can create and amaze your family and friends with a grand garden feature that creates a statement.
Update: Some links were not working and therefore removed. Leave a comment if you come across the original source.
For more great ideas check out: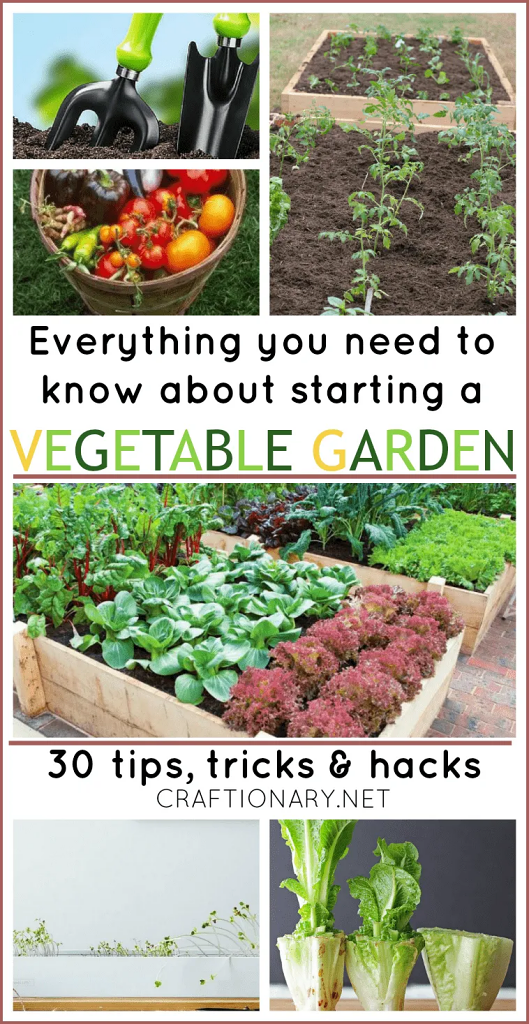 Vegetable garden tips tricks hacks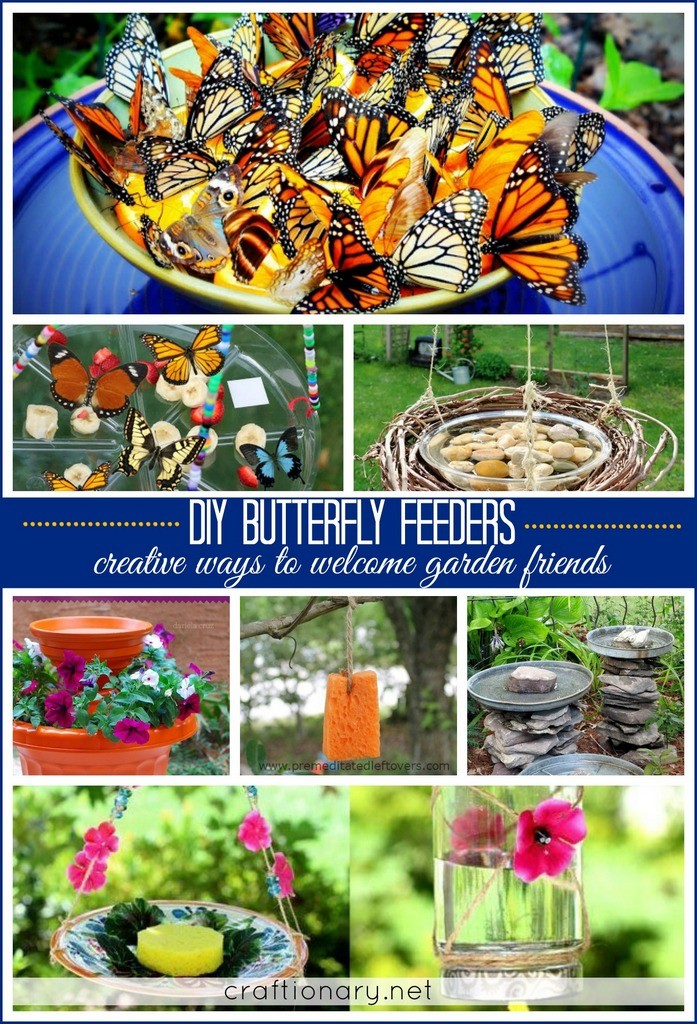 Make butterfly feeders for garden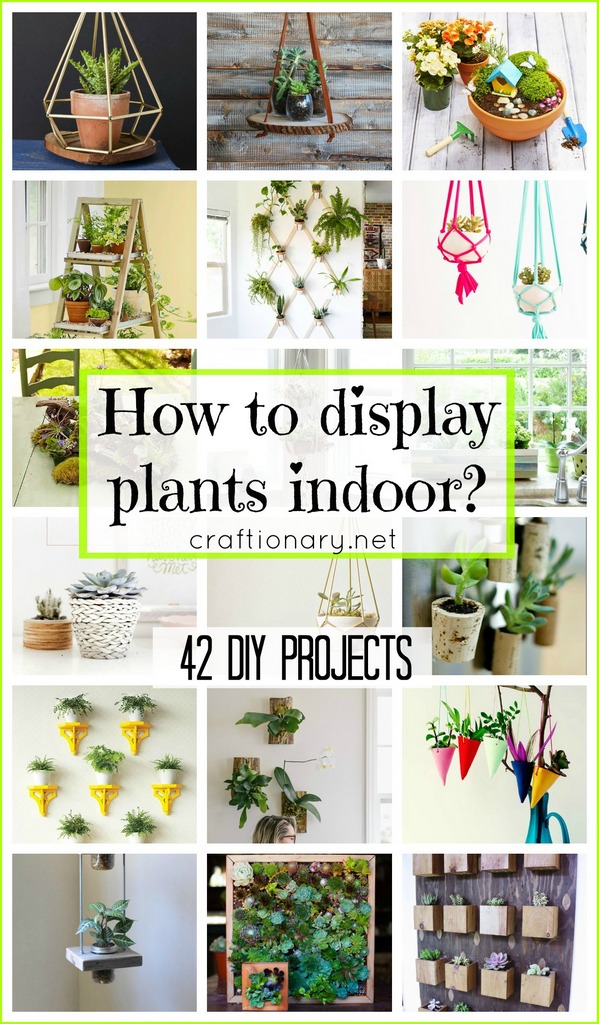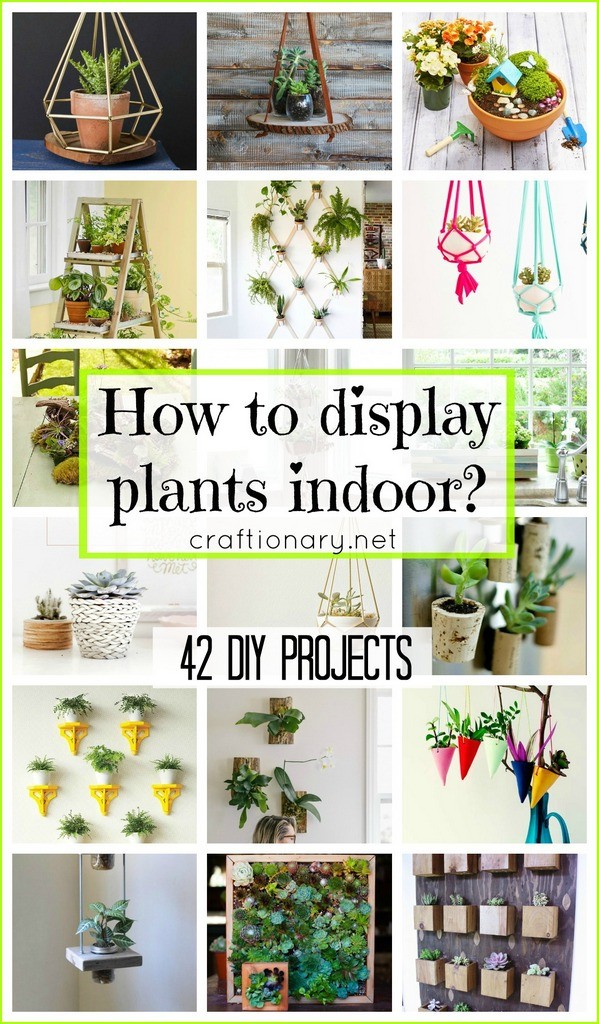 Display plants indoor diy projects
DO NOT COPY, EDIT, SAVE OR PASTE THIS IMAGE. COPYRIGHT OF CRAFTIONARY.NET