Creative bottle cap ideas (Recycle crafts). I am amazed how crafty people are! Ever imagined there will be tons of smart projects you can make by recycling bottle caps? Well I found a treasure of beautiful handmade crafts to try. There are tables, wind chimes, wreath and wall art tutorials to name a few. Now there is a reason to collect bottle caps.
/
These will be best to try in winter.When it's snowy outside.
You can also keep the kids busy creating snow man, trees and ornaments using bottle caps.
/
Recycle Crafts
/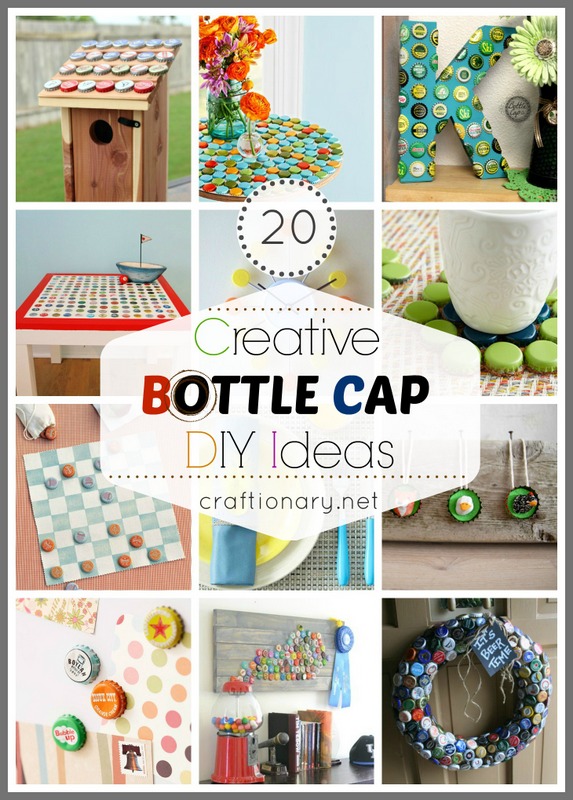 /
Creative bottle cap ideas
/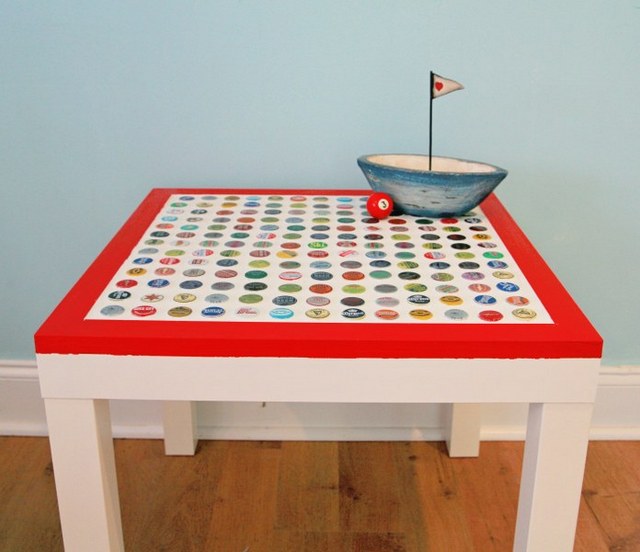 Turn a simple Ikea table into chic looking and awesome.
DIY cheap and chic bottle cap table
/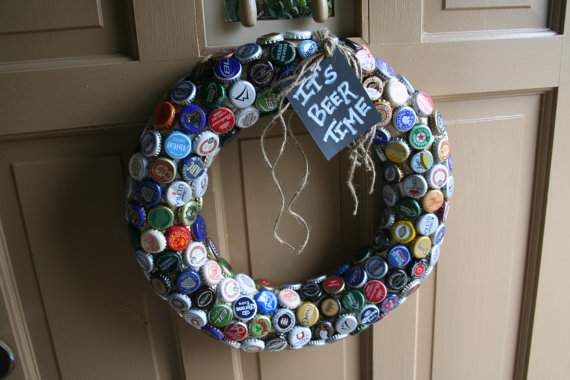 Bottle cap ideas – Make a wreath for party or man cave.
/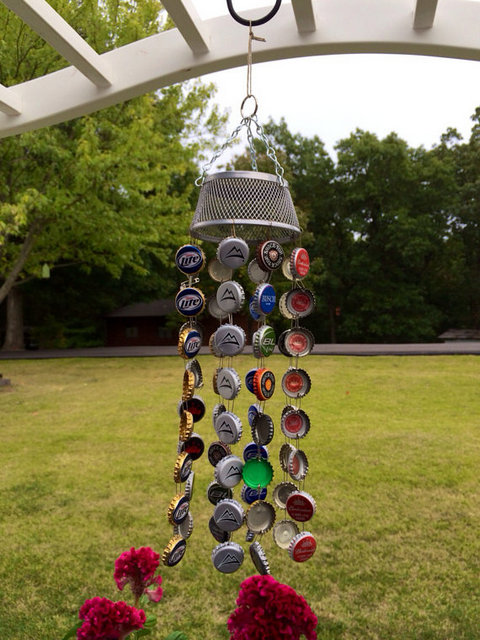 /
/
/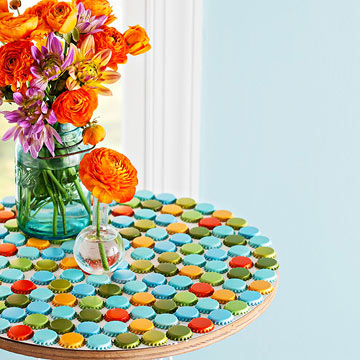 What's not to love about this colorful tabletop.
Prime and spray paint bottle caps. Then affix them on the surface using cement.
And viola!
/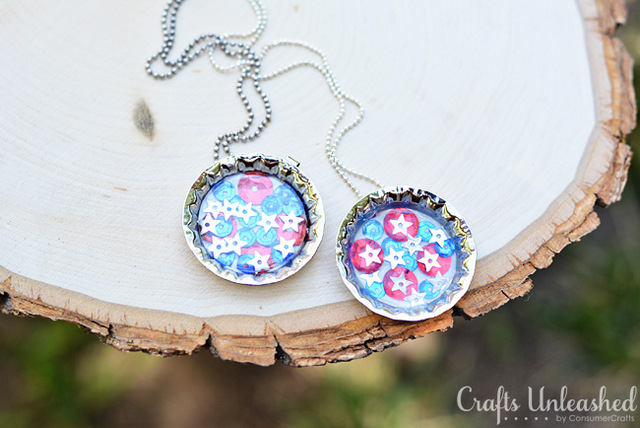 Turn a bottle cap into a charm necklace with sequins and resins/ envirotex.
/
Love this idea of making holiday crafts with bottle caps.
Just like this napkin holder created with stenciled burlap. Glue a cap and feather on top of it to make a chick.
/
/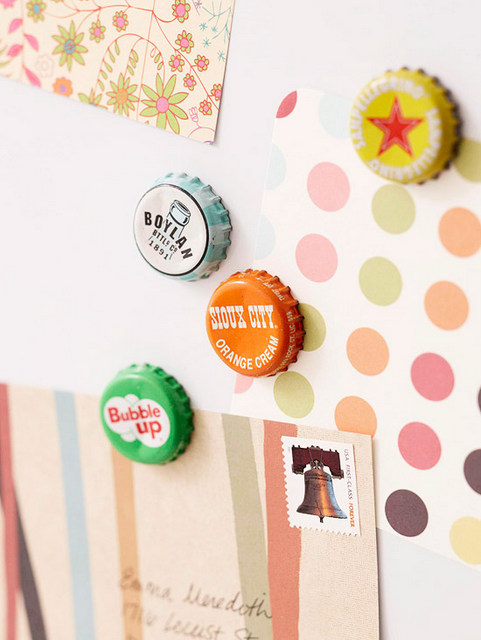 Add a magnet to the back of bottle caps.
/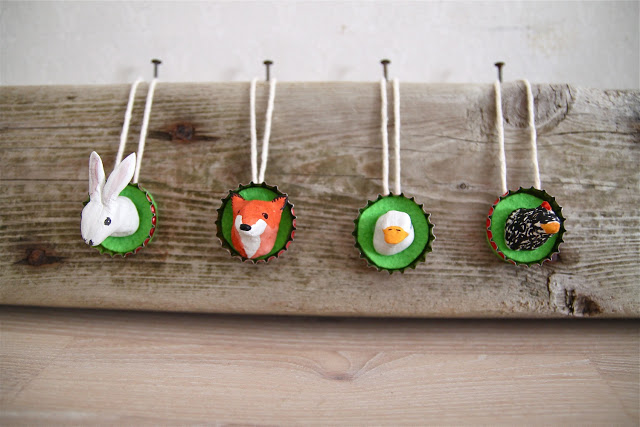 Animal ornaments hung on drift wood with nails. Cute wall art for kids bedroom.
/
A garland made with twine and chalkboard paint on bottle caps.
Great idea for labeling party food and beverages.
/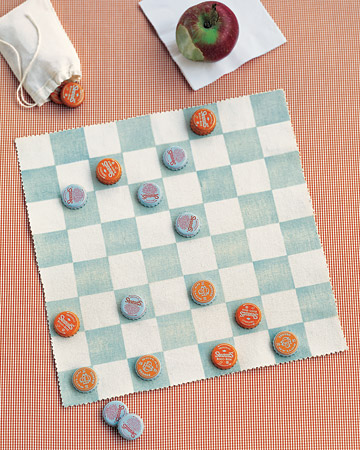 Bottle caps are great for creating game boards. Just like this one created with painted canvas.
/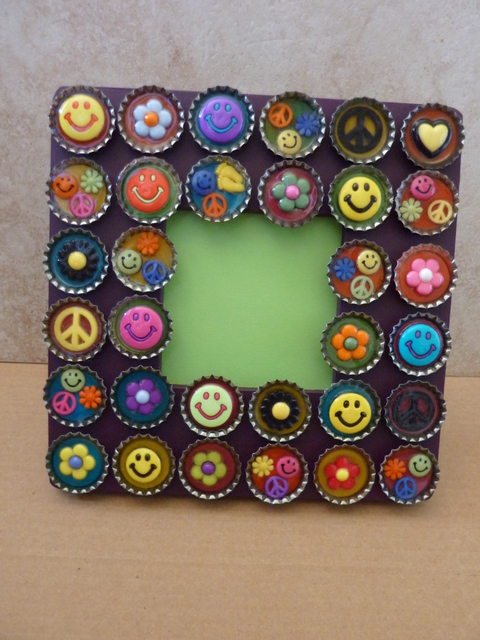 A smiley cute idea for making photo frame. Use buttons, embellishments and paint to make cute bottle caps.
Glue them on a photo frame.
(unknown source)
/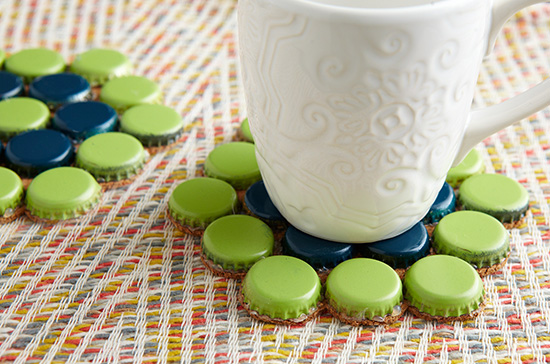 Make coasters with bottle caps.
/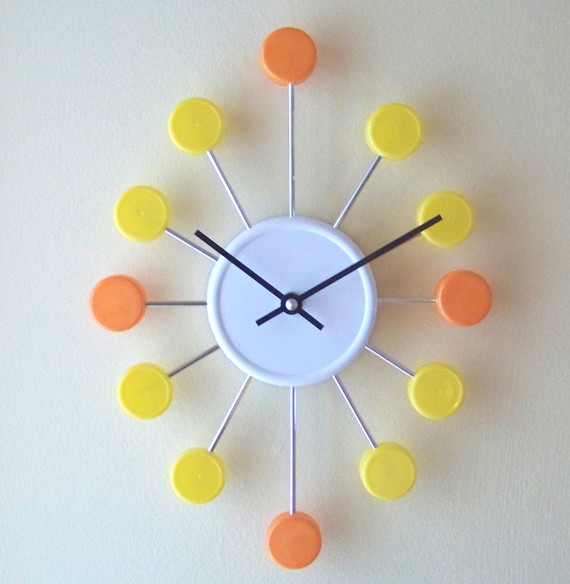 Make a fun clock with bottle caps and metal spokes.
/
Make decorative candles by recycling caps. Find ways to make candles, like gel candles.

/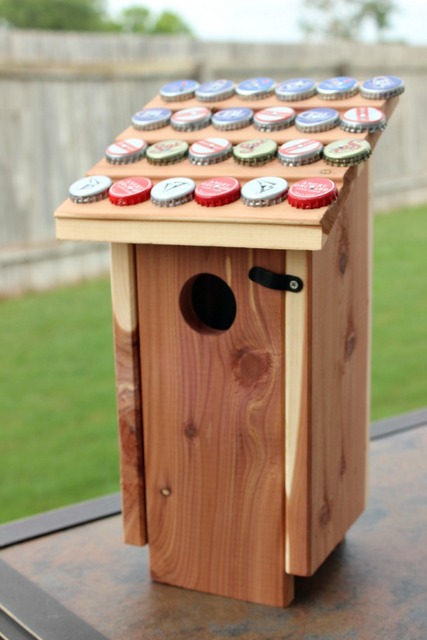 Bottle cap crafts are great for boys and men.
Just like this birdhouse for Father's Day.
/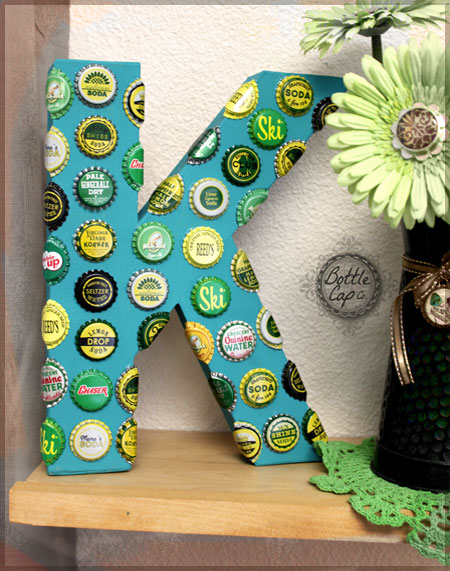 Make Big Letters and decorated them with bottle caps.
/
These photo magnets are so cute refrigerator and magnet boards.
Print and mod podge them away!
/
You May Also Like: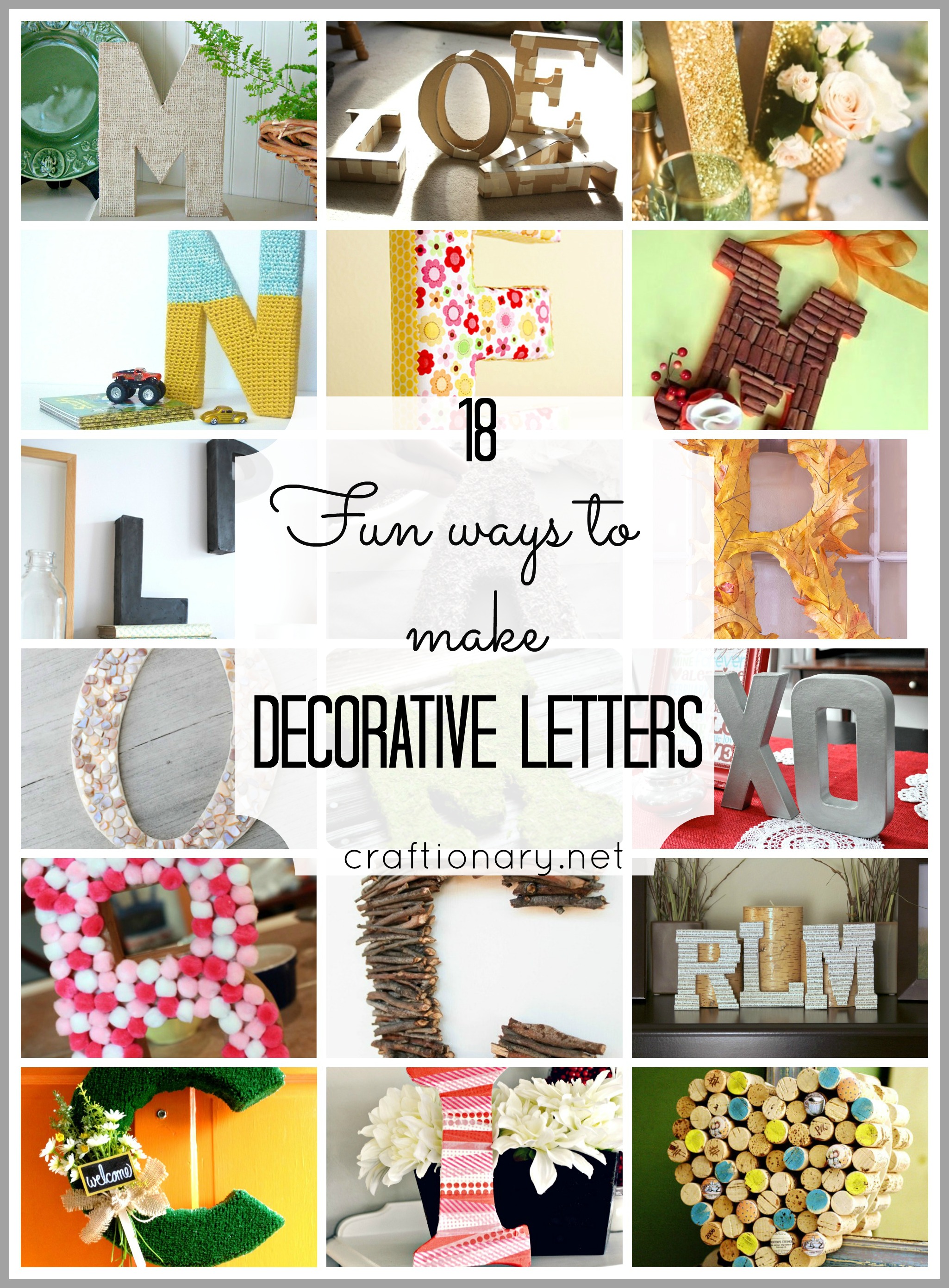 Make decorative letters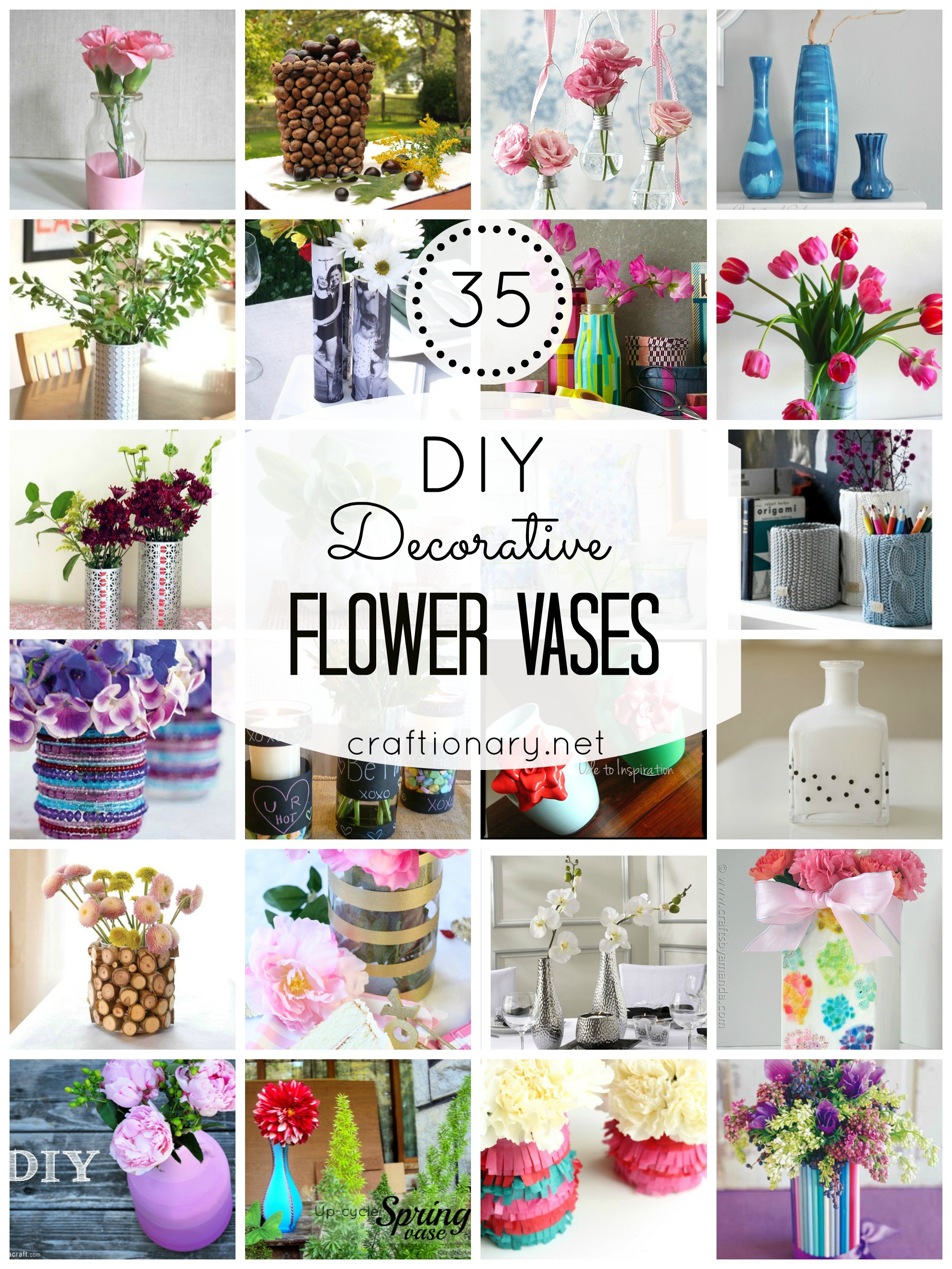 Make flower vases

Easy DIY Garden Projects
Are you on pinterest?
Updated regularly whenever I find unique ideas.