The most celebrated season of the year is here. Let's welcome it by making seasonal DIY garlands.
Spring the season that brings hope for a better day!
Garlands are pretty and easy way to decorate. Do you agree?
If you do! Then you are going to love these handmade garland ideas. I have picked out a few beautiful Easter and Spring garlands.
Let's have a look!
DIY garlands
20 DIY Garlands
Birds Garland
Cute paper birds hanging down from a bush. This is so spring-like.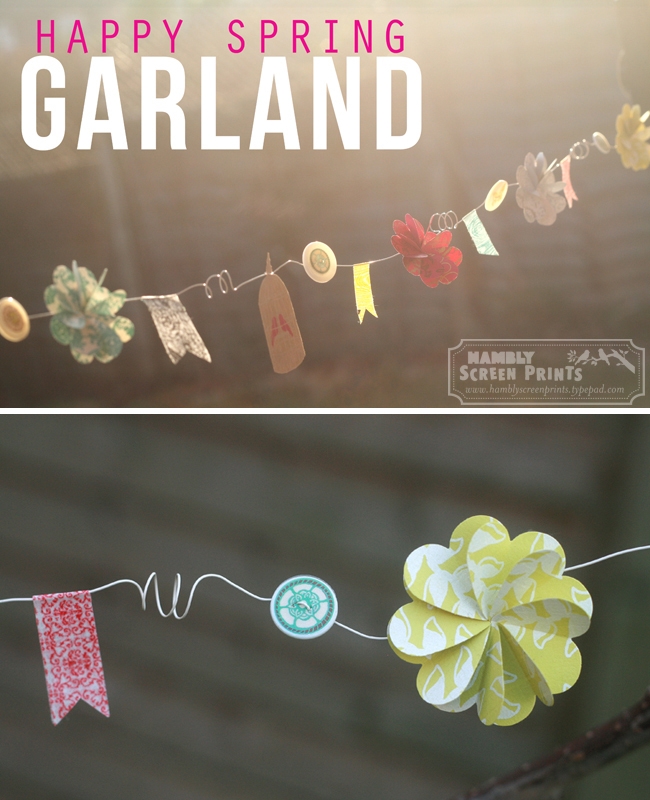 Flower garland
Make these beautiful flowers for garland. And glue them with ribbons and buttons on a wire,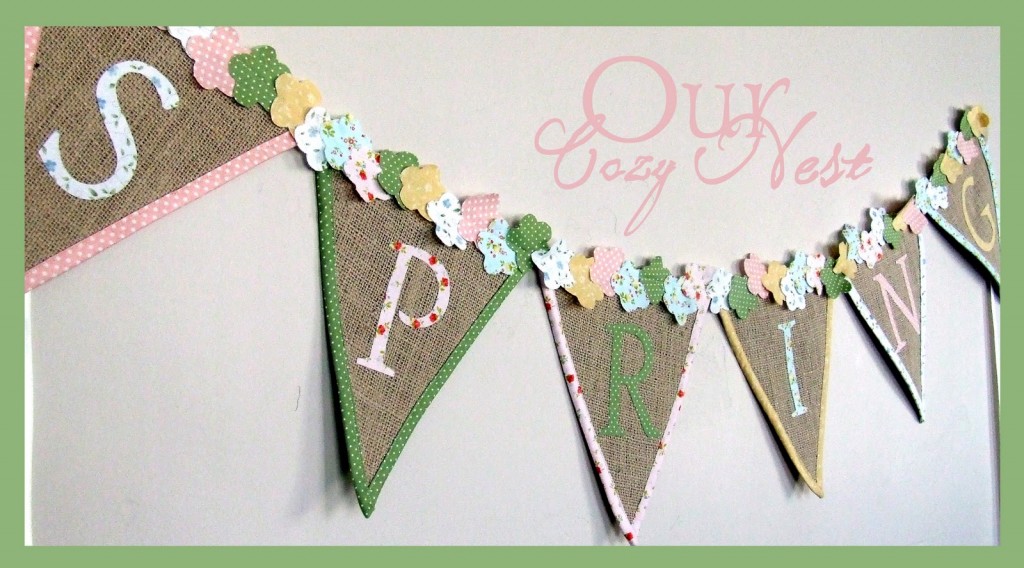 Spring garland
I love this bunting idea. Spring letters on a burlap garland with fabric border.
The paper flower cutouts look adorable on the top.
,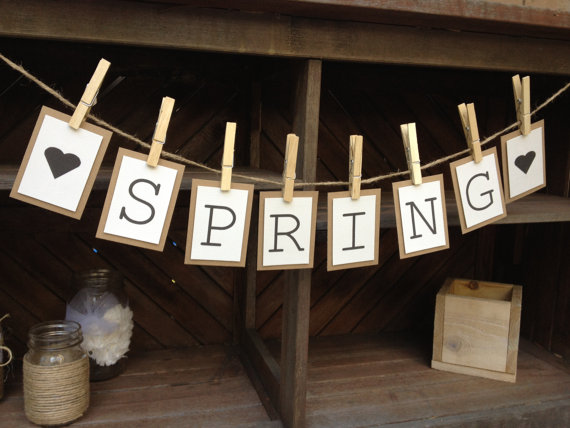 Paper Garland
Simple idea. Print letters and hang on twine using clothespins.
Image via Etsy.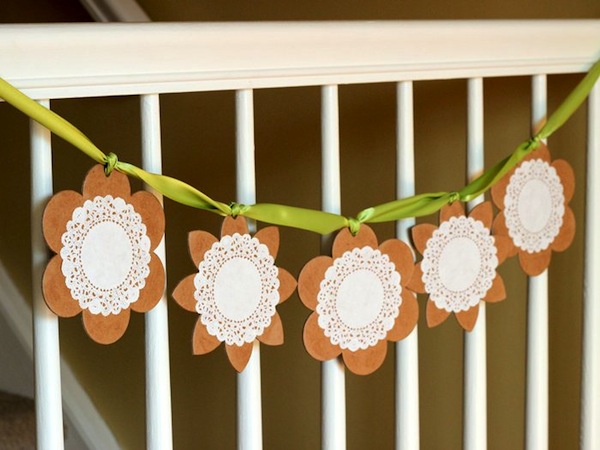 Spring DIY garland
Cardboard (or chipboard) cutout flowers with doilies. Hung on a ribbon to make DIY garland.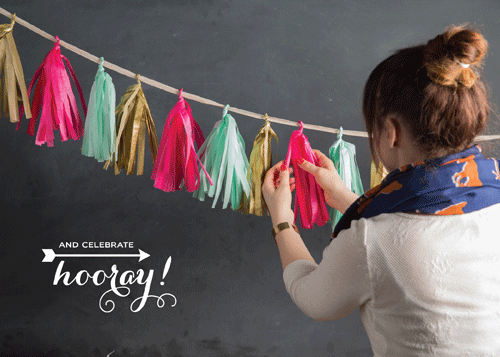 Tassel Garland
Hang paper cut tassels on a ribbon. Great idea for party too.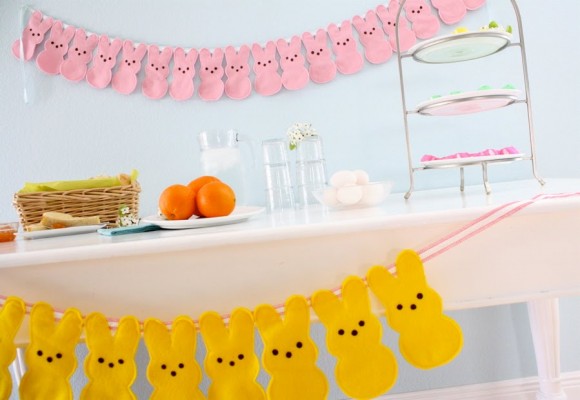 Peeps Garland
Felt peeps hung on a ribbon.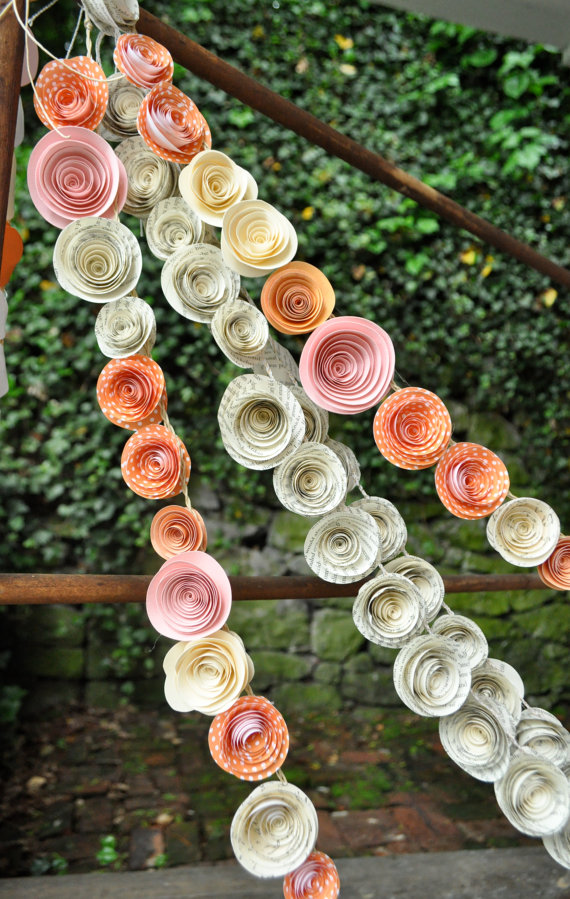 Rosettes garland
Roll and glue strips of paper to make rosettes. And thread them throw a ribbon.
Image via Etsy.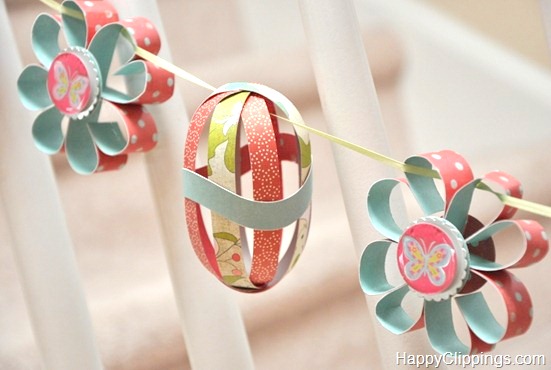 Easter Garland
I love this Easter eggs and flower garland. Glue loops of paper to make these.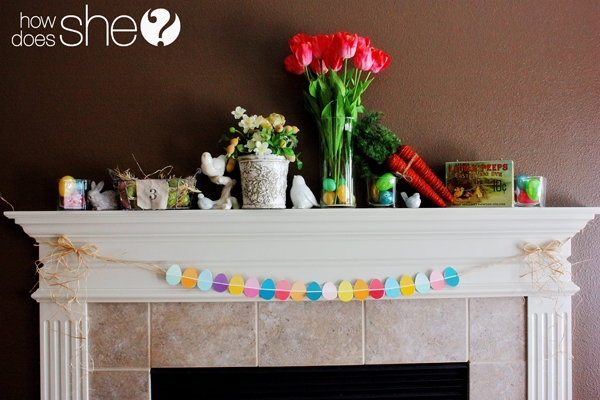 Easter eggs garland
Make an Easter eggs garland with paint chip eggs. Sew them and you are done.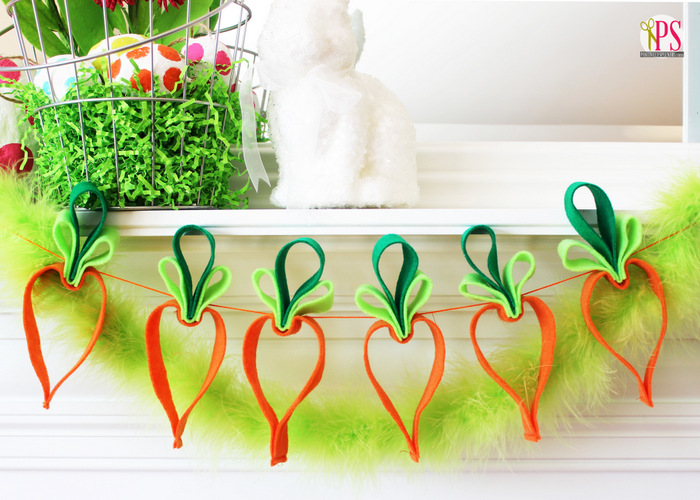 Carrots garland
Super cute carrots garland made with felt. Glue the felt pieces together to make the carrot heads.
Sewing helps to keep it sturdy.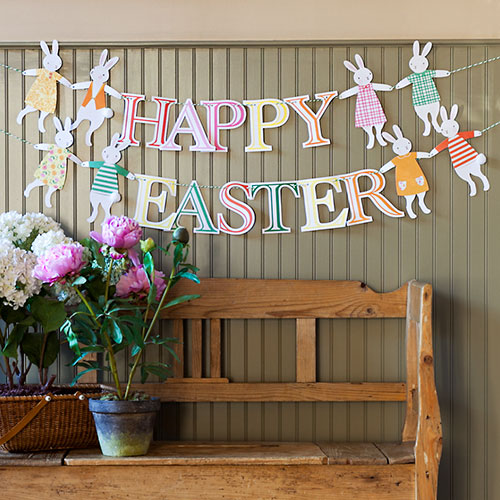 DIY Paper Garland
Make an Easter Garland with paper cut letters and rabbits.
Image via Stone wall kitchen.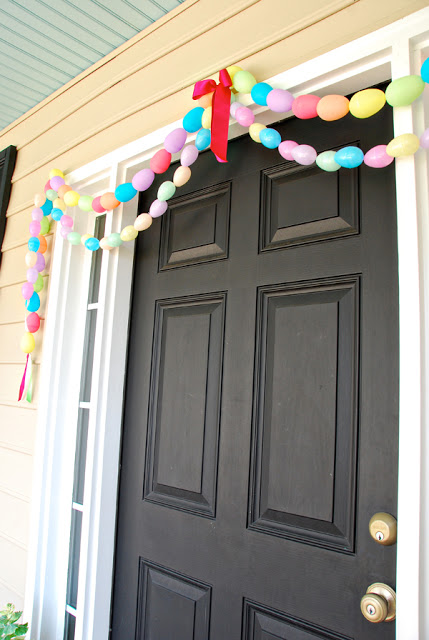 Easter eggs garland
Use a needle to poke thread to the eggs. Make a beautiful front door garland.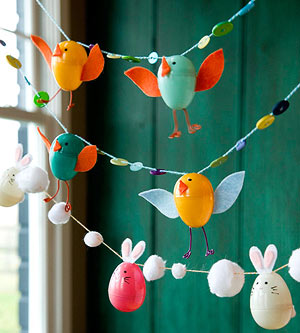 Spring Garland
Make birds and rabbits using felt on Easter eggs. Add bunny tails and buttons to complete it.
Cutest spring garland ever.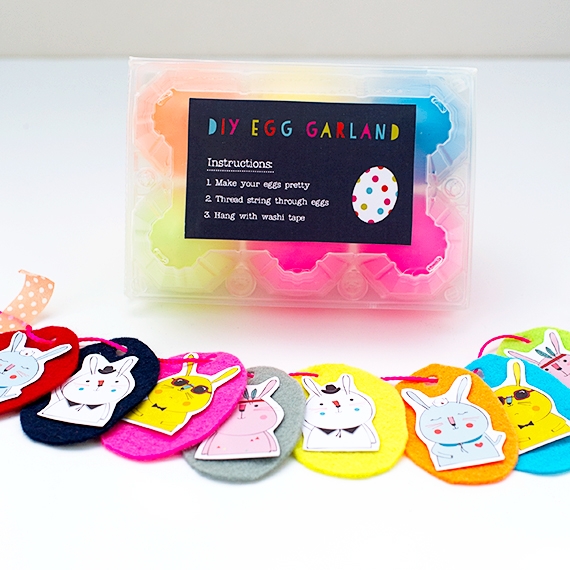 Kids garland
I am totally in love with this idea. Make a felt garland. And add cute printables to it.
Fold and fit the garland in the Easter eggs. Great gift idea.
Rabbit garland
Make paper origami rabbits. Add cute bunny tails and hang it.
Image via hellobee.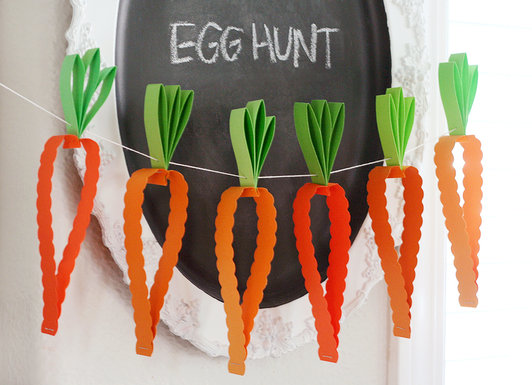 Carrots garland
This paper carrots garland is easy to make. Make green paper loops for leaves. And orange for the carrot.
Staple at the top and bottom.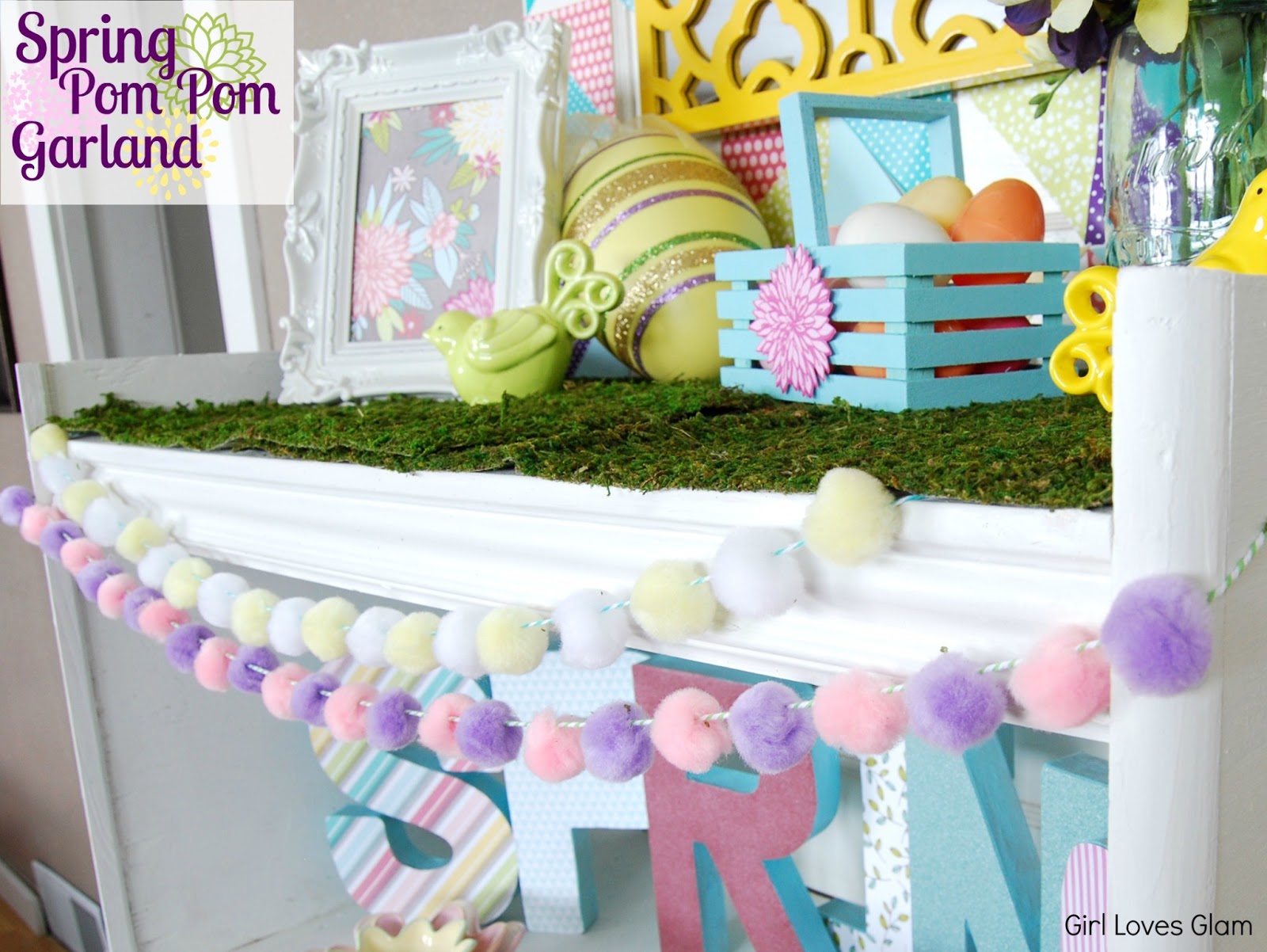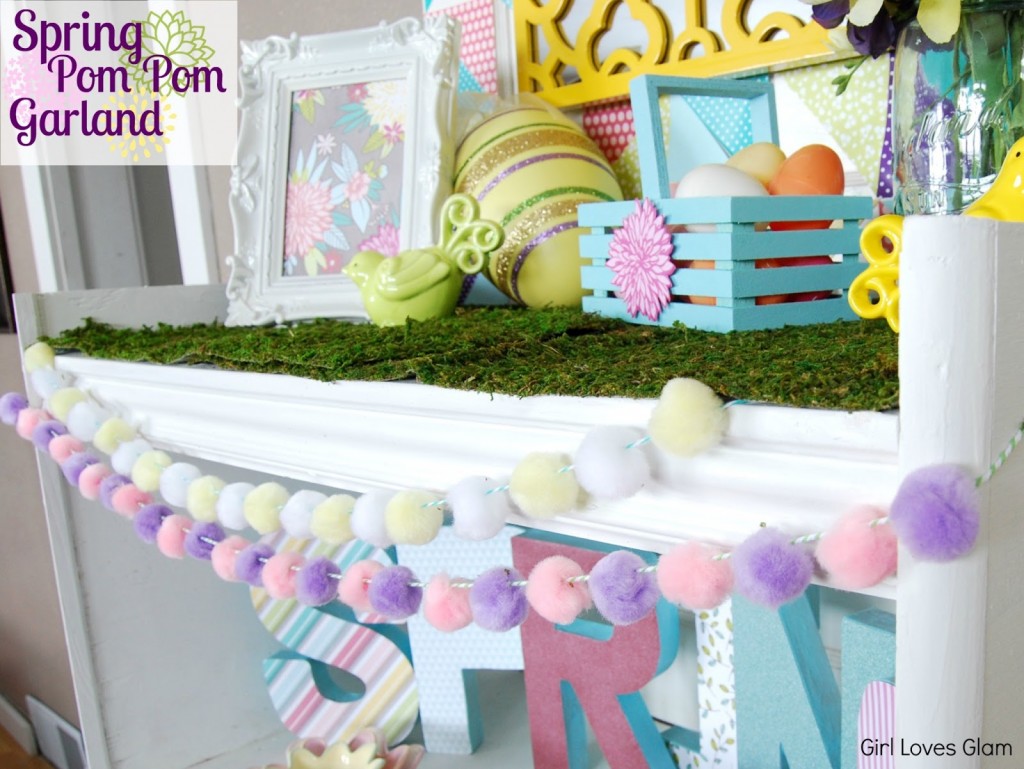 Pom pom garland
Make a pom pom garland with bunny tails. So easy and adorable!
You will also like:
60 Spring free Printables
20 ways to make chocolate Easter eggs
20 Easter bunny project ideas
Looking for more great ideas?
Check out our category
SPRING
.
Are you on pinterest?
Updated regularly whenever I find unique ideas.