This post may contain affiliate links. Please see our full Disclosure Policy for details.
Make a recycled DIY cardboard cupcake stand for displaying cupcakes in a party. This is a great idea for making a stand that matches with your party theme. Another purpose of this DIY party stand is to dispose after use. This is ideal for small spaces when you don't want extra things to keep. This party project is easy to make and very inexpensive. Actually it will cost you nothing, as it is totally made of things you can find around the house.
Sometimes at parties accidents happen and you don't want to let go of a perfectly planned party getting a little out of hands. In such situations you need to have a quick backup plan. Just like this cupcake stand made out of cardboard and crepe paper.
Cardboard Cupcake Stand
This is a really easy dollar store project that you can whip up for free too.
cardboard
disposable glasses
crepe paper
strong glue
glue stick
Cut three pieces of cardboard, each a little smaller than the last one. In my project, I cut three different sizes of rectangle. Wrap the cardboard with crepe paper, gluing it at the center, around the edges and taping at the ends. It is important to stick the crepe paper firmly to the cardboard. The cupcakes weight will not be tolerated on the second dish if it is snugly. You can also use wrapping paper or scrapbook paper.
While the glue dries, put star stickers on the disposable glasses for fun. Finally use super glue to position disposable cups between the cardboard to act as holders. Place a heavy book on the top while the glue dries for best results.
And that's it. Your done in 15 minutes.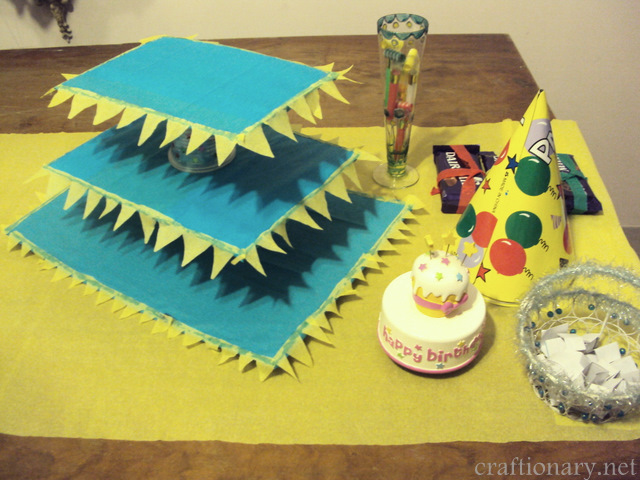 Have a last minute cupcake stand ready to save your party and enjoy!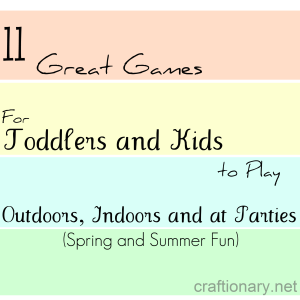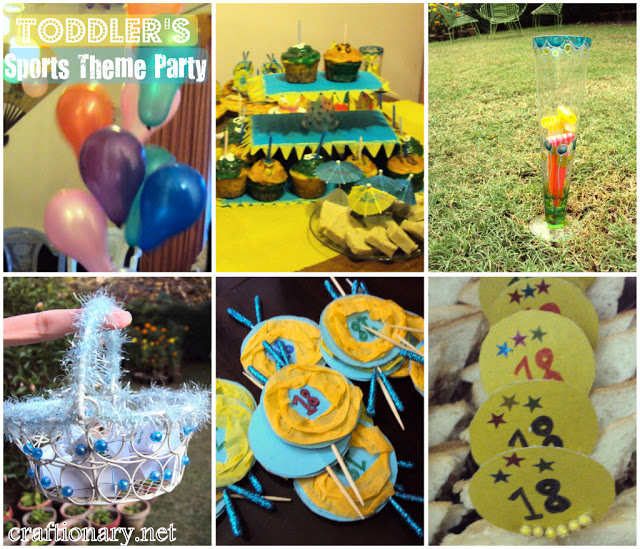 Looking for more ways to construct a DIY cupcake stand?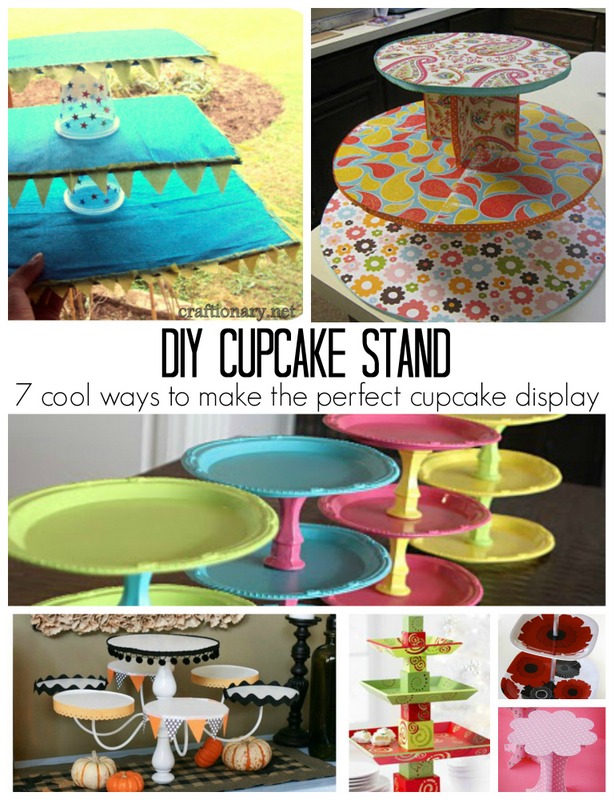 Some great cupcake stand ideas that I love: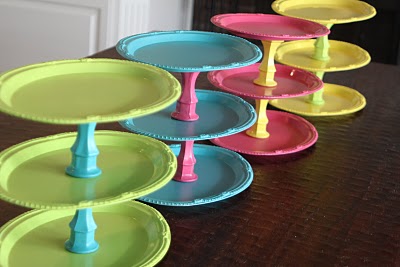 Carnival Tiered Trays from candlesticks and disposable plates. You can replace the disposable plates with plastic plates or ceramic ones for a more sturdier cake stand.
Cupcake stand made using aluminum rod and plates with cabinet knob on top.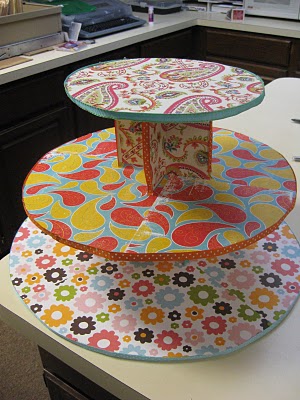 Use cardboard or foam core to make DIY cupcake stand structure. Modpodge scrapbook paper to decorate it.
Paint and stencil tiered trays and use blocks to make the pillar cake stand.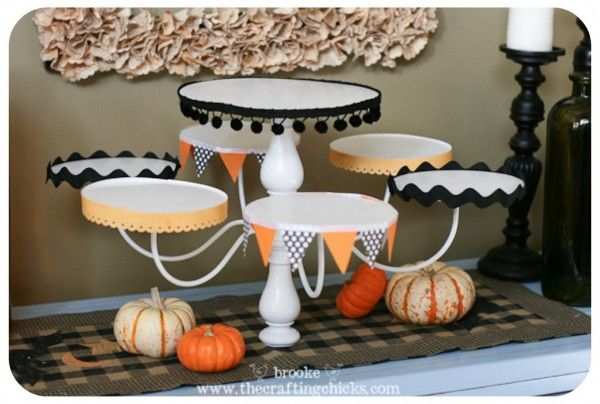 Turn an old thrift store chandelier into a cupcake stand. With a few twigs and tweets you have a beautiful cupcake display for you party. Refresh with a fresh coat of spray paint. And use ribbons and laces to decorate the sides.
Last but not the least a mini cake stand made with paper.