This post may contain affiliate links. Please see our full Disclosure Policy for details.
 You will find creative, easy and simple wood craft ideas for home decor and gifts. There are crafts made with wood and wood crafts you can paint to sell or as a hobby.
Wood is an aesthetically pleasing earthly material that helps to incorporate warmth, charm, and character into your house. This material is cost-effective, durable, sustainable, and easy to merge with any theme. In addition, wood is an ideal choice by contemporary designers for transforming ordinary living spaces into extraordinary ones. If you are looking for inspiration for home transformation and decor upgrades, here are 60 easy wood craft ideas curated for your home decoration.
Crafts made with wood
Thousands of ready-to-use and DIY wood craft options are available at physical and online stores. These articles make excellent choices for home decor, garden upgrades, wood craft gifts, and even ideal choices for initiating a new business.
What is the best wood surface for crafts?
There are many types of woods that you can use for crafts as each possesses different properties making them ideal for specific types of craft projects. Pine is the most durable and affordable wood for exterior with numerous applications. Experiment with different woods to find which works best for you. Some other highly stable softwoods include:
Redwood

Cedar

Cherry

Maple

Ash
What can I use to decorate wooden surfaces?
There are a variety of ways to decorate surfaces made of any type of wood:
1. Paint: Use acrylic paint or exterior craft paint depending on where you want to keep your wood craft.
2. Wood burning: Use wood burner pen and embossing tools to make a variety of cool patterns on wood.
3. Wood cutting and engraving: These days craft tools have opened a variety of classic options for wood crafting. One such desktop wood cutting and engraving machine that I use at home for crafts is xTool M1. This machine is a bit slow but very affordable if you are looking into starting a home-based business with minimum investment. Reach out to me for more questions.
4. Decoupage: You can use PVA glue or mod podge to decorate wood with any form of decorative paper, tissue paper, and fabric. It acts as a waterbase adhesive, sealer, and finish.
Which wood crafts are trending right now?
Handcrafted wooden crafts have been trending always. Some in demand items made of wood that are trending in 2023 include:
Furniture – Coffee tables, headboard, and chairs
Kitchen – Wooden serving bowls, spoons, and trays
Home Decor – Wood wall signs, house number, and charcuterie boards
Toys – puzzles and dollhouses
Aesthetics – Lamps, candle holders, and ladder
Garden – Birdhouses and planters
Organization – Rustic or painted shelves, storage boxes, and hangers
Jewelry
What Crafts are easy to make and sell with wood for beginners?
With so many options for unfinished wood crafts at low prices, you can easily decorate and create finished handcrafted products to sell from home. Think about looking up websites like Temu and Ali Express. Even dollar stores and craft stores carry these items at discounted prices. Paint a wooden box, burn prints into wood spoons, engrave on wood slices, ornaments, or even cut plywood boards to make small decorative items to sell. Creativity has no limit and we have shared some inspirations below to get you started. Wood crafts make ideal gifts for home decor and garden lovers.
How to paint wood crafts?
Steps to follow before painting wooden crafts:
Before selecting the type of paint, it is vital to identify the kind used for the craft projects.
Use a sandpaper and cloth to wipe and clean the wood off and notice if any dirt needs to be washed away with water. For large wood projects, you can consider power wash or rinsing the wood piece and let it dry for in the sun.
The next step in preparing wood crafts is filling the cracks, gaps, or uneven wooden surfaces using wood putty.
The third important step in preparing wood for paint is primer. A good quality primer seals the surface and prevents soaking in wood paint.
The last and the most technical step is paint. It is essential to select the correct type of paint for wooden surfaces to enhance the durability and look of the product. Good quality brushes make a big difference! Typically, two coats of color are enough to enhance the look of the surface. It is recommended to let the first coat dry before application of the second one.
Pro-tip: Which ever technique you select for painting your wooden crafts; do keep a look at the on-going trends to reflect your artistic taste and sensibilities.
What paint can I use for wood crafts?
Wood is such a forgiving material that you can use any paint on it. Latex/ water based paints (such as acrylic paints) are the most commonly used paint on wood surfaces. These paints dry quickly, are available in a variety of colors, and relatively inexpensive.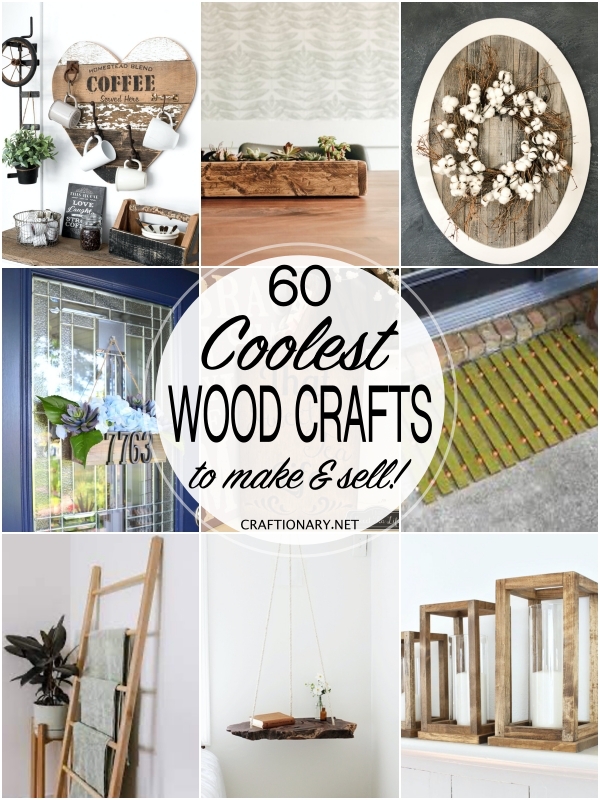 Simple wood craft ideas for home decor
Let's get started with the wood craft ideas:
1. Wreath on Circular Board
Add charm to your side tables, mantle, or coffee table using minimalist yet chic door decor ideas. There are many ways to achieve this look. One method is to use a stencil to create a beautiful wreath on the selected board. The latter involves your creativity as you can draw these striking silk floral patterns in a freehand style, use wood slices or driftwood branches to make wreaths.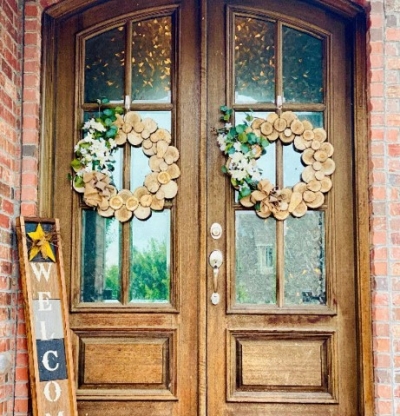 2. Reclaimed wood sign

Ordinary wooden logs and boards can be transformed using natural materials such as natural and synthetic flowers and cotton branches. One can represent any seasonal theme through the mindful use of these materials. This style by Do Dodson Designs features cotton wreath beautifully presented on a repurposed frame. You can also repurpose the same wooden board by changing the material and style of the wreath.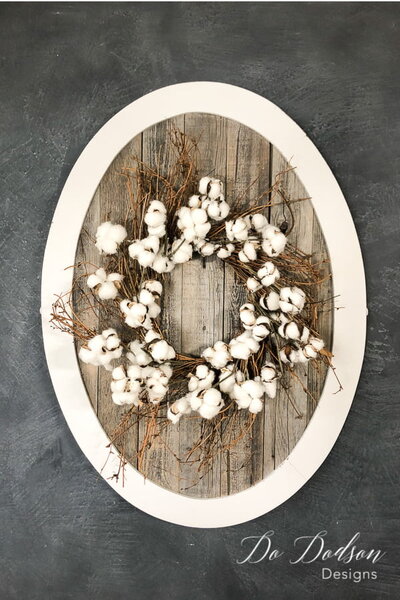 3. Chevron Wooden Wall Art
Chevron wooden signs and wall art can help to create the perfect display for inspirational quotes, tips, and messages. Here is a fun tutorial by Abbotts At Home made from cedar wood. You can also make these projects by using any scarp wood and using freehand style for displaying your messages.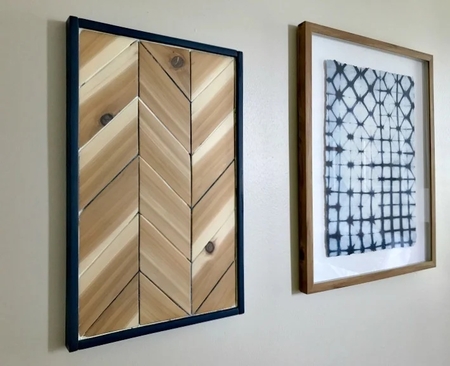 4. Decoupage wooden stool
This technique is unique as it encapsulates the use of Mod Podge to decoupage on a wooden tissue box. Check out this detailed guide by First day of home to create a beautiful DIY wooden masterpiece excellent for home decor.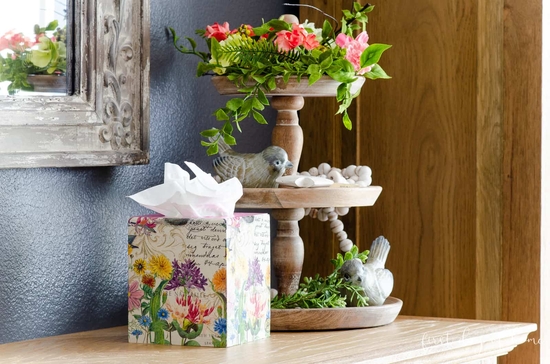 5. Wooden Address Play card
Want to reflect your personality at your doorstep? Try making an aesthetically pleasing, and unique address play card for your front door by The Cofran Home. This sophisticated and voguish wooden craft provides vital information while displaying your creativity. This style can be made by using both natural, handmade, or synthetic flowers, twigs, and leaves. You can also add charms to it for a distinct finish.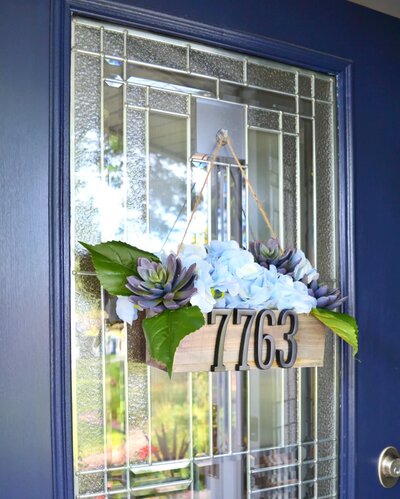 6. Wooden Candle Holder
Candles are ideal for adding character and personality to mantles, and centerpieces. One can craft this simple yet beautiful candle holder from leftover wood by cutting basic shape and joining them together with glue or nails. Check out this everyday decoration from this tutorial by Lemon Thistle.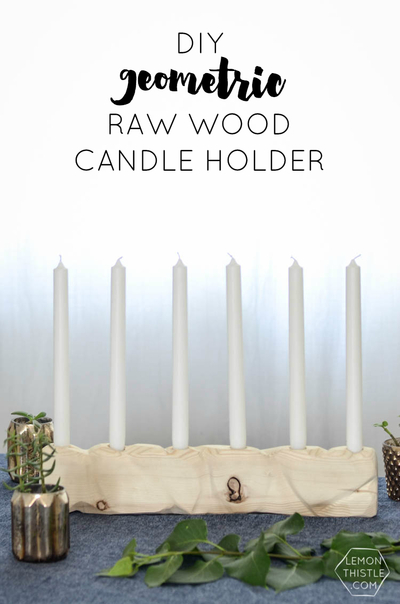 7. Cutting Board Sign Craft
If you are no longer using your wooden cutting board, then its time to repurpose it by making a wooden cutting board sign. Check out this cool and trendy inspiration by That Sweet Tea Life.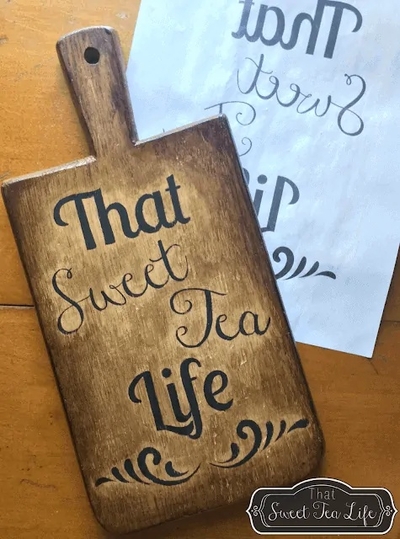 8. Collage Display Board
"We travel not to escape life, but for life to not escape us." Anonymous
What is better than revisiting your cherished memories repeatedly? Make this unique wooden collage display board to display your best memories and love for traveling in your living space by following this easy craft idea by Pillar Box Blue. You can create a beautiful display on your mantle by using vintage lamps, angel wings, or vases for adding more character to it.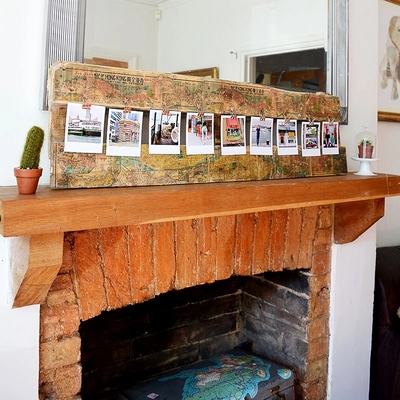 9. DIY Wood Panel Wall
Use wood panels to make an accent living wall with planters to bring natural wood and plant feel into your home and enjoy freshness of plants in your interiors.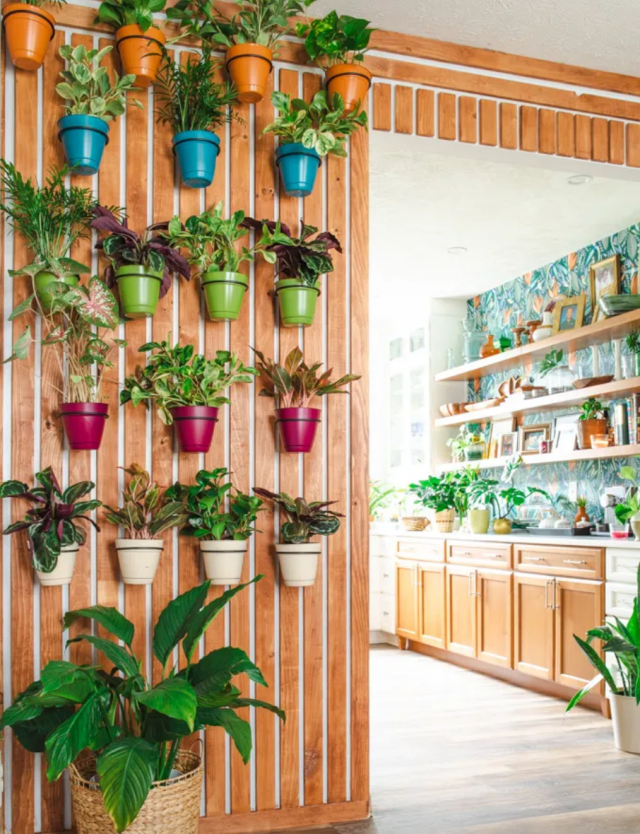 10. Serving tray
Turn a board into wood serving tray with stain, personalized message using paint or engraving and add handles on the sides.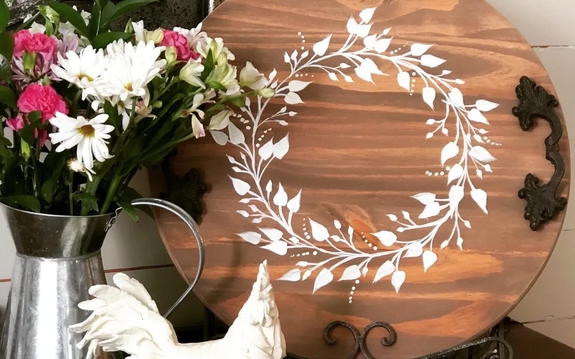 Wood craft ideas for garden decor
11. DIY Window Planter Boxes
Another interesting way to add horizontal beauty to your house is to install plant boxes outside your windows. Here is an interesting DIY by Simon Says DIY that uses simple plastic boxes, wooden plank, and tons of creativity to make cost-effective window planter boxes with removable planters for repotting.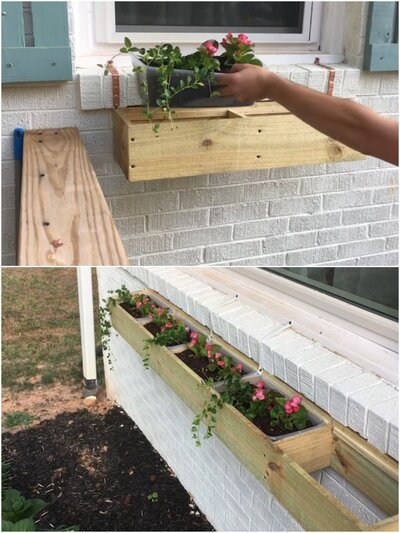 12. Reclaimed wooden DIY Clock
This DIY is technical yet an ideal solution to incorporate wooden design to your kitchen, living room, garage, or any outdoor space. However, this DIY is technical and requires materials and professional gear. You can keep it minimalist as done by Ajay Karwal or can add more detailing to it.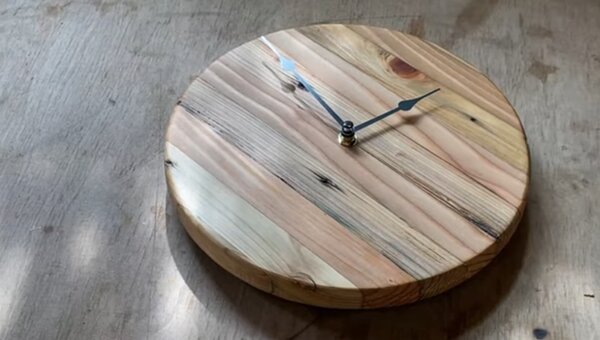 13. Wooden reusable Perpetual Calendar
This one, by far is the most sustainable, Eco-friendly, and usable DIY (and my personal favorite too!). This calendar can be used year after year as it doesn't have the year number. Check out this cool DIY by Practical and Pretty.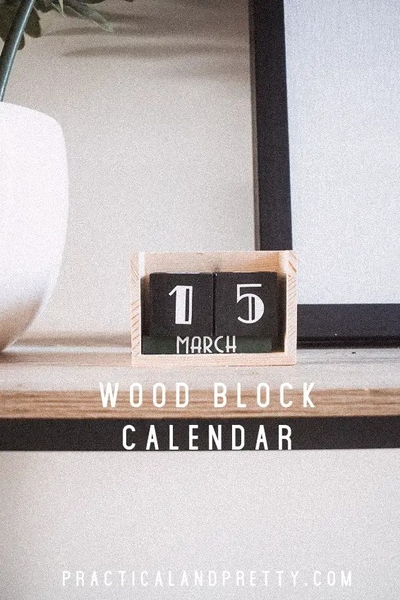 14. DIY Wooden Stars
Reimagine your bedrooms with these minimalists DIY wooden stars. The complete tutorial is available at Rogue Engineer.
15. DIY Ladder Towel Rack
Upgrade your bathroom with this simple technique by making multipurpose Wooden Ladder Towel rack by Right on Krafting with Kandace.
16. Wooden Photo Transfer Piece
If you are not familiar with this DIY; Wooden Photo transfer is done by printing any image on a paper and then transferring to wooden surface using rubbing acetone. In this way, once can preserve his precious moments and create amazing displays. Check out the complete tutorial by Jennifer Marker.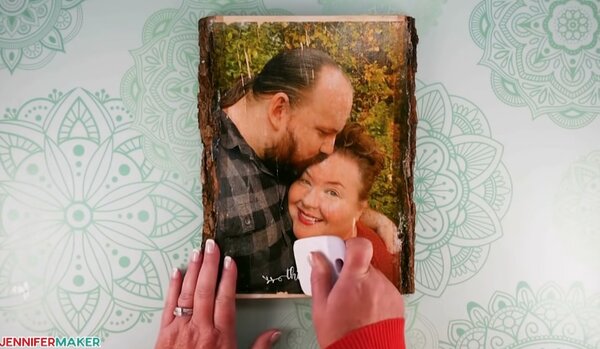 17. Wooden Bird house
This is the most creative way to spend time with your children. Help them to put together a wooden birdhouse and create aesthetically appealing designs like this birdhouse library in the front yard for act of kindness.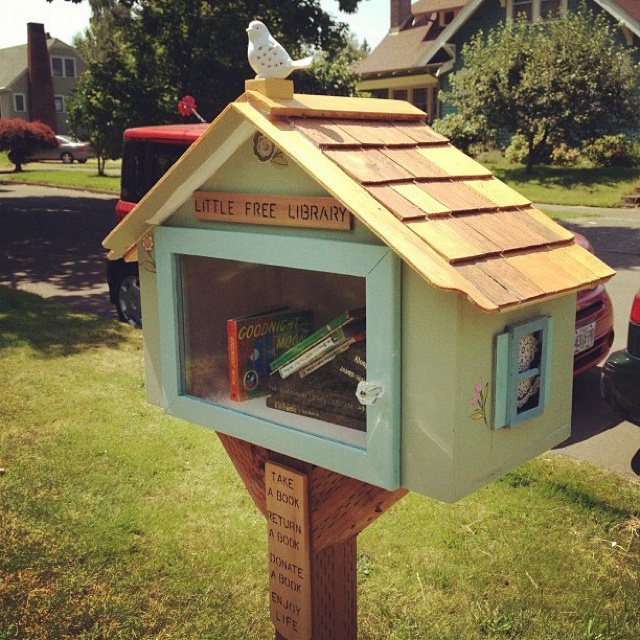 18. Make a wooden bench

Make a one-of-a-kind wooden bench using natural wood and find more creative wooden log ideas.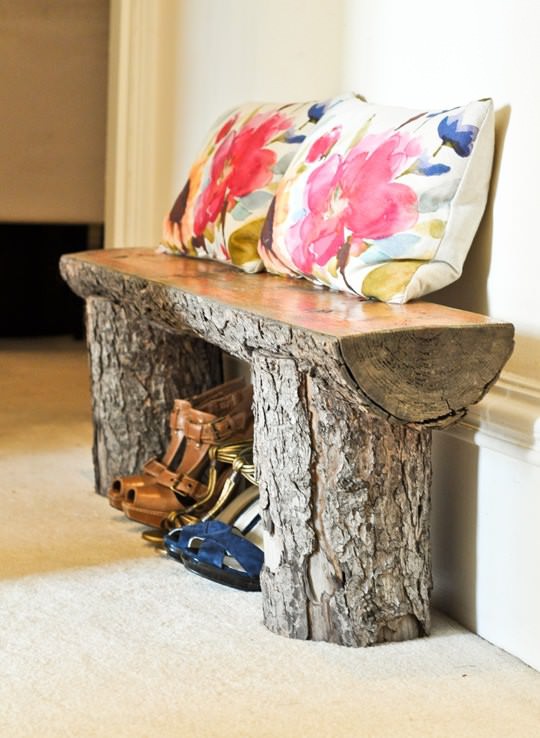 19. Decorative Wooden Tags
This is another decorative technique to incorporate interesting messages in your home. Check out this DIY by Dododson Designs for inspiration.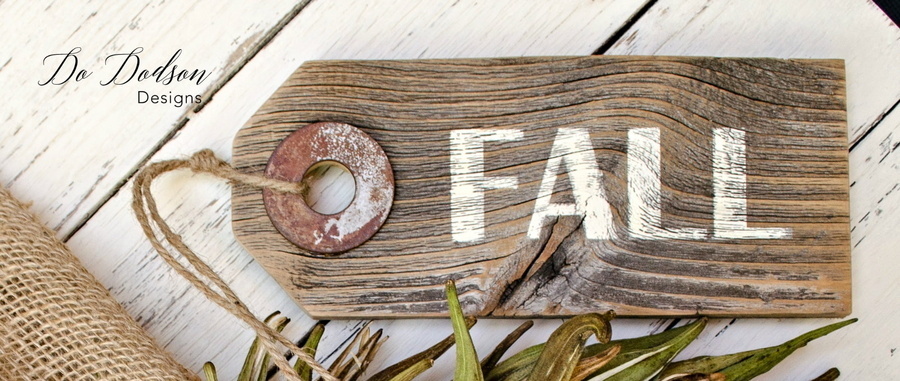 20. Wood trellis and planter box entryway

Create a custom wood planter box and trellis for your indoor garden to enhance the feature wall. Get instructions to recreate this entryway wall decor.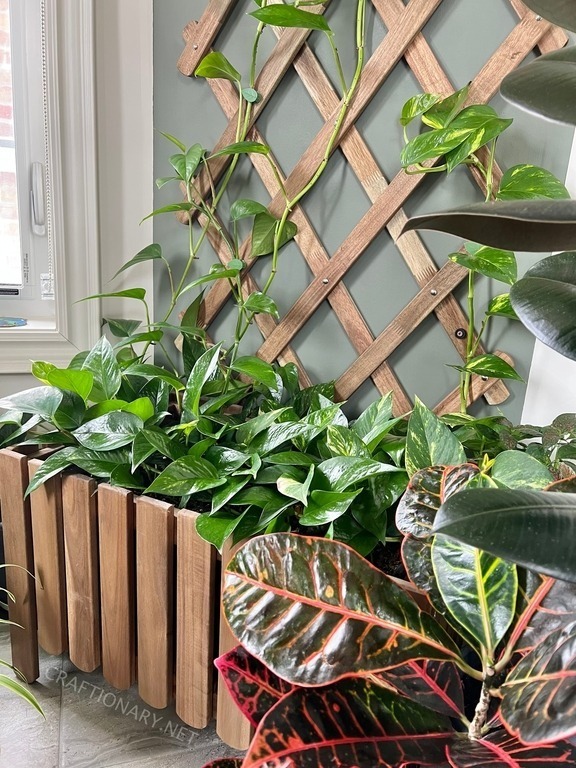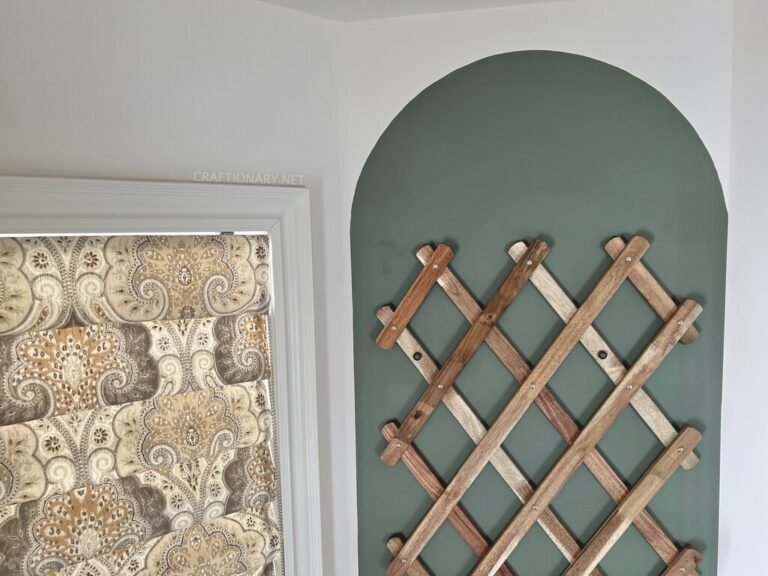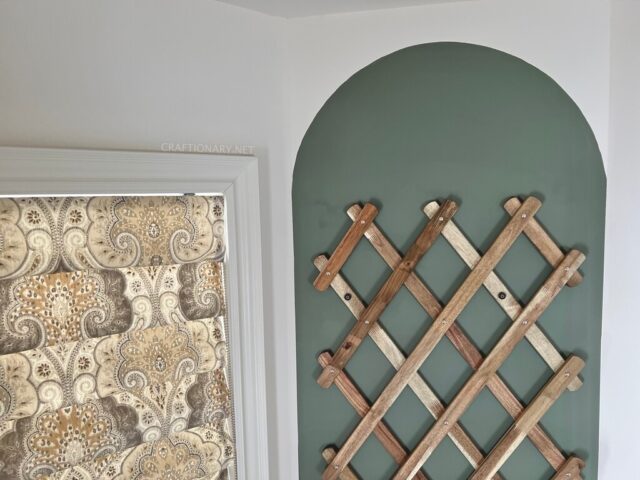 Easy DIY wood craft ideas
21. DIY Wooden Robot
This cute Wooden Robot by Adventure in a Box can be made easily by using scrap wood blocks and paints. This robot only looks cool on the display but serves as a sustainable toy as well.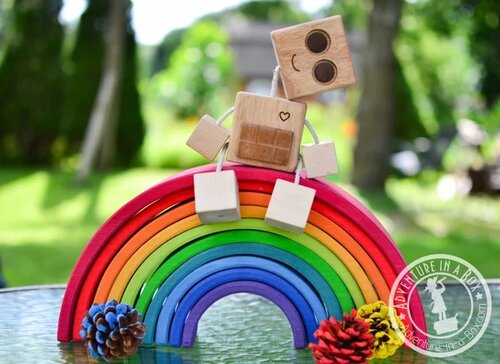 22. Wooden Hanging Table
If you do not have enough space for a side table in your bedroom but want something to keep your things, then this Wooden Hanging Table by Merry Thought is the right choice for you.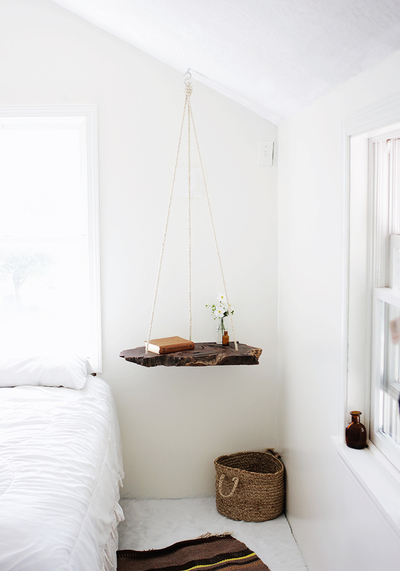 23. DIY Barn wood Wall Art
You can easily craft any beautiful pattern by reusing leftover wood for creating such stylish master pieces by following this DIY technique by Makin Sawdust.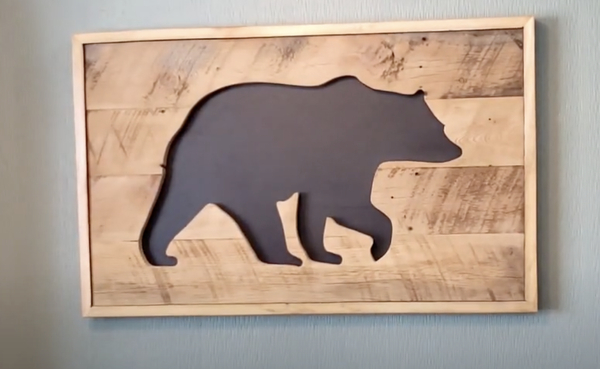 24. Repurpose wood pallet planter

This is the coolest planter simple made with wood pallets or planks of wood cut to look like homes. Find more DIY garden ideas for your home.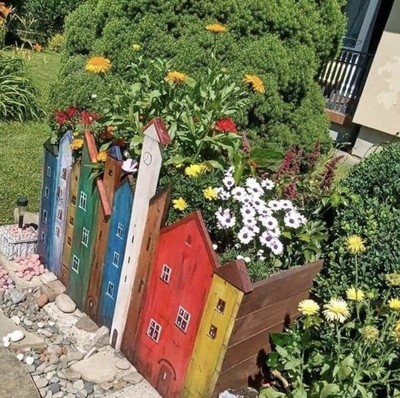 25. Mid-century style wooden doormat
If you love mid-century style decorative items then you can easily craft one by following this minimalist tutorial by DIY Candy.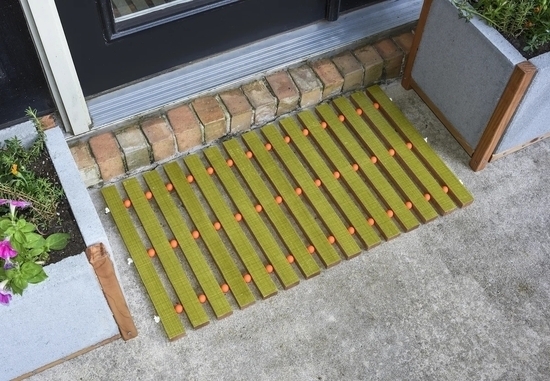 26. DIY Clip Photo Frames
Elevate your photo display by crafting unique designs of clip photo frames using four simple steps by Simply aligned home.
27. DIY Wall Mounted Mug Holder
You can declutter your kitchen counters by crafting this beautiful wall mounted mug holder by using wood, paint and some basic tools. Check out the complete tutorial by Funky Junk Interiors.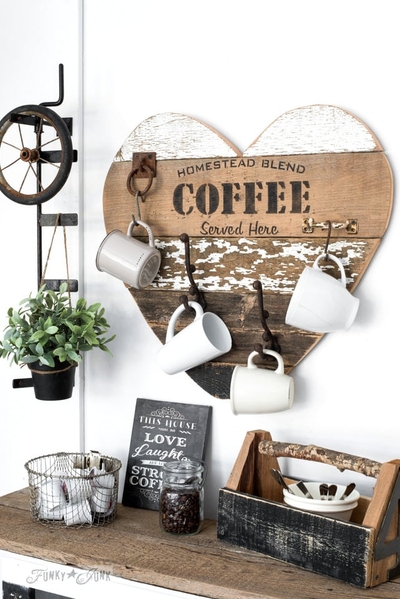 28. Make a Coat Hanger
You can add pop, uniqueness, and your personal touch at your door step by crafting this farmhouse style DIY coat hanger by following this useful tutorial by Prodigal Pieces.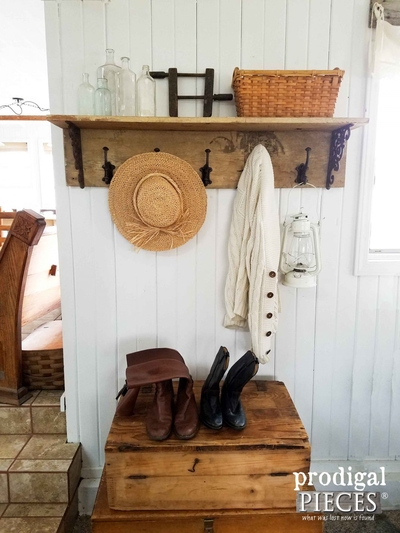 29. DIY Wood Block Art
Wood Block art is a creative way of adding fun images, geometric patterns, or inspirational quotes on any wall. You can customize any corner of your house by following this tutorial by Delineate Your Dwelling.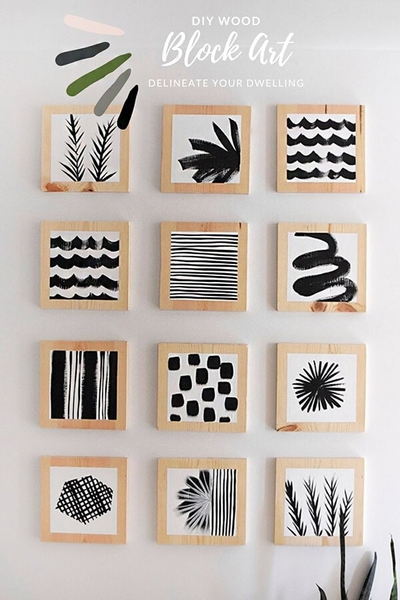 30. Wooden Succulent Plant Holder
Create your majestic yet low maintenance indoor garden by creating this simple Wooden Succulent Plant holder by Decor Hint.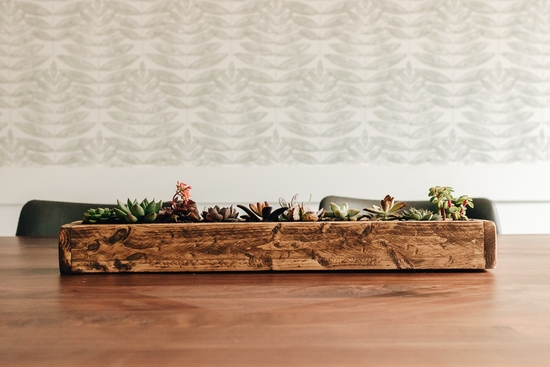 31. Wooden Lantern Centerpieces
Lanterns are ideal prop to enhance ambiance of your house. Here is a complete tutorial by Jaime Costiglio for crafting this minimalist decor for your house.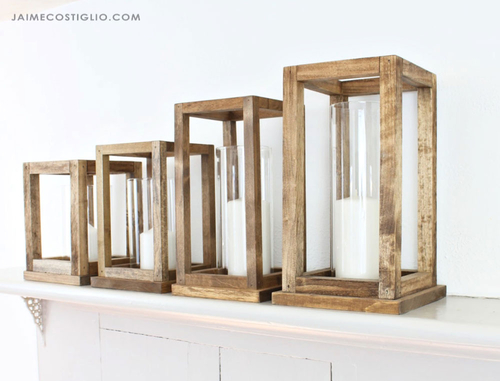 Wood craft gift ideas
If you are not a DIY enthusiast or do not have sufficient time for these activities due to busy schedule but want to add wooden crafts to your homes then don't worry we have got you covered! Here are some of the most sophisticated, unique, contemporary and ultra-modern items for you.
32. 3D Wooden Carving

Get this endearing 3D wooden animal carving delicately crafted with rose wood and pine wood. This beautifully layered moose forest theme will add positive vibes to your living spaces.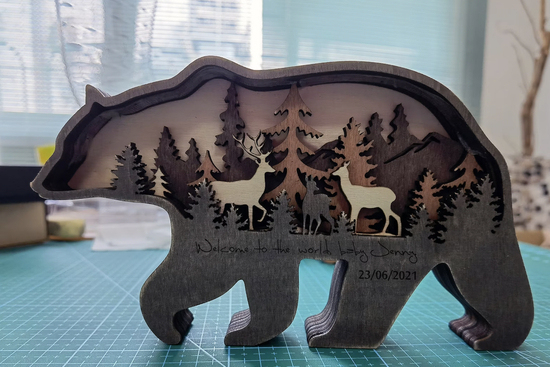 33. Wooden Keepsake Box
Wooden Keepsake Boxes are beautiful addition to your dressing tables, mantles and study areas and can be used for keeping mementos. What's more? these boxes can be customized according to the requirements of the customer and are perfect gift for your loved ones.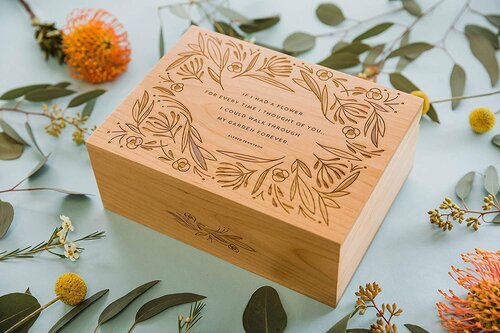 34. Driftwood Key holder

Driftwood colorful cottages Key holder wall hanging wall art decor.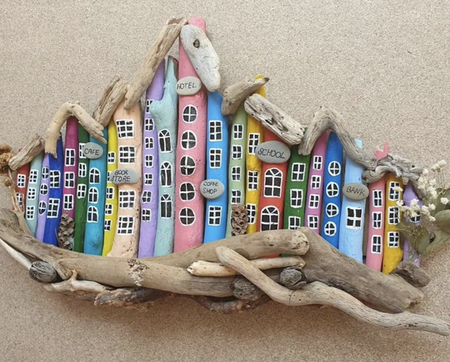 35. Wooden World Map Wall Art
Showcase your love for traveling by displaying this unique Vintage Wooden World Map. This unique handicraft is available in three sizes with different color options that can serve as an ideal interior design for both homes and working spaces. The best part is that is item is customizable an enables the buyer to get the perfect fit for their desired walls. This article comes with custom photo frames that can help to display and revisit your favorite memories.
36. Wooden Carving Mirror
Mirror are never of out fashion and the eclectic combination of wood with mirror is unmatchable! You can buy a variety of Solid Wood Contemporary Designs made up of finest oak, maple, beech, or ash wood in traditional Indonesian craving styles in many color options.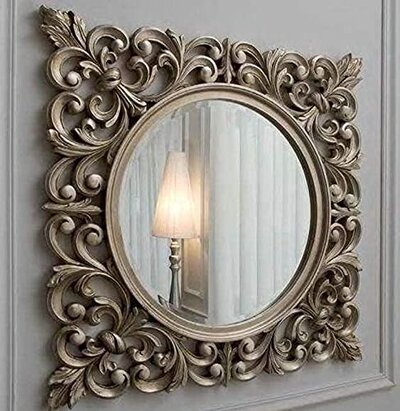 37. Wooden Headboard or Decorative Panels
Transform your ordinary looking living room with this beautifully curated Wooden headboard. Made with Teak wood, this article comes in two panels and is easy to install.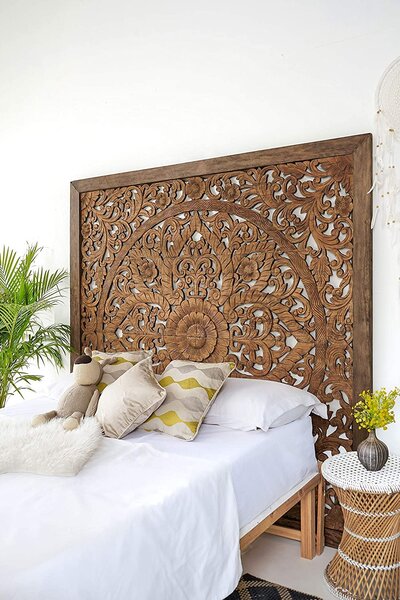 38. Wood and Rattan Lamp

Mid-century inspired handcrafted wicker lampshade with oak table lamp base can add value to any room in your home.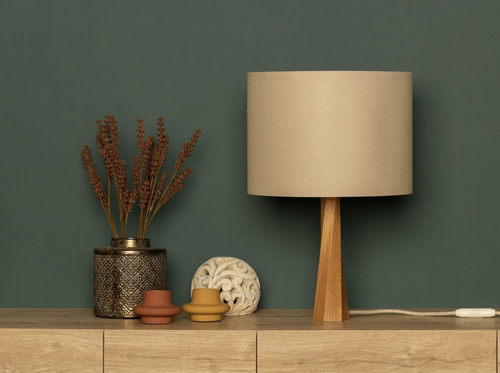 39. Family Tree Wood Frame

This custom made Family tree frame makes an ideal gift for Mother's day or Father's day for grandparents as well as a housewarming gift.
Handmade wood crafted decorations
40. Hexagon Wood Wall Art
Geometric designs are classic contenders of interior designs trending since pre-historic times. You can also incorporate bespoke details to your accent walls with these handmade, and unfinished Hexagon wood wall art and create a pattern of your choice.
41. Wall cubes with trimming

I saw this idea to repurpose old wood frames and fell in love with it right away. You can make wall hanging cubes and shelves with beautiful trimmings that make those simple hanging standout.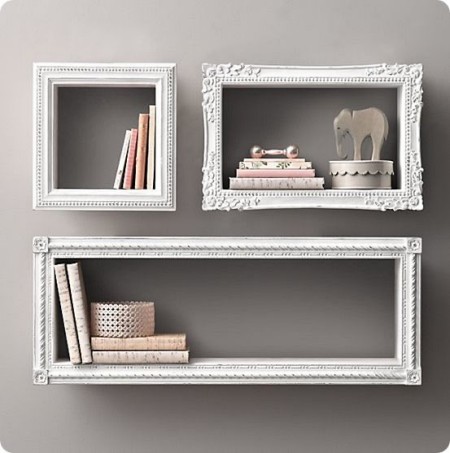 42. Wood and Epoxy Coaster Set
Resin crafts have been trending for some time. The detailing, innovation and unique color and layering techniques makes them all the more appealing. Make this wood and epoxy coaster set with American black walnut wood and find more epoxy resin projects.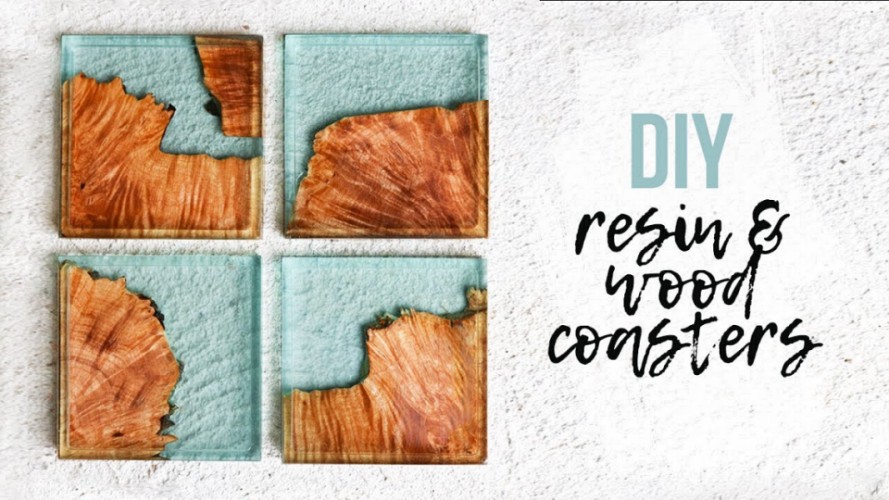 43. Wood Chain Link

This Boho artistic design incorporates a pair of Wood Chain Link that is ideal for accent of the room. Furthermore, they look equally appealing on coffee tables, draped on books, or paired with candle stands.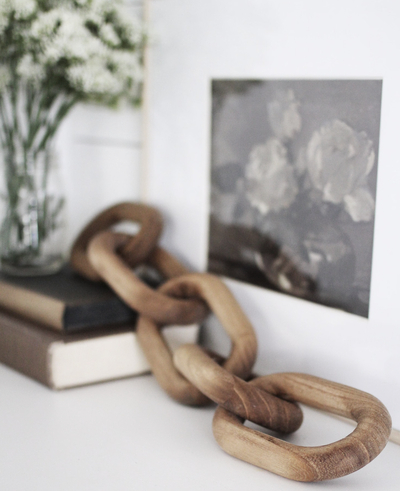 44. Boho Bead Garland Home Decor

This elegant Wood Bead Garland is ideal for living room table decor as well.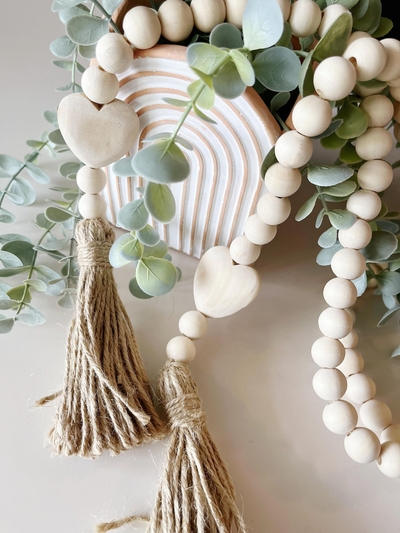 45. Wooden Dollhouse

Take this inspiration to create a one-of-a-kind dollhouse by repurposing old wooden furniture or make beautiful dollhouse pieces that grow with kids to sell.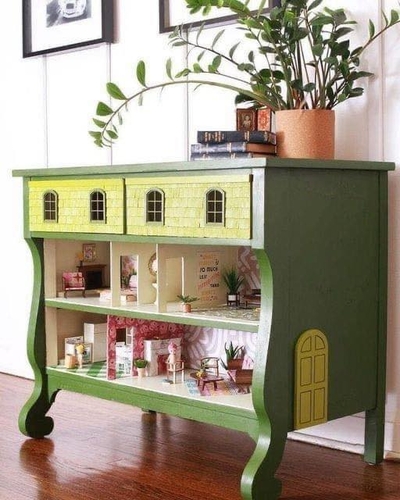 46. Wooden key holder and shelf
Multipurpose mountain shaped wall keyholder and   mini shelf is a chic and eclectic choice for convenience and interior decoration. This pine wood decoration is available with multiple color options.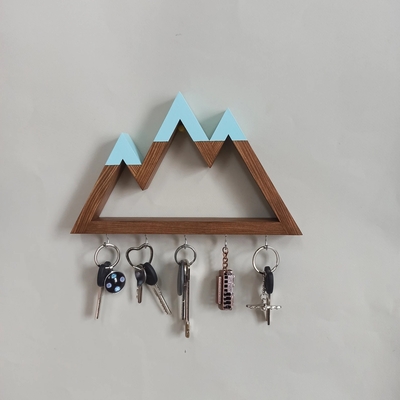 47. Rustic Wood Keepsake Box

Unleash your inner Da Vinci by buying this customizable Wooden Keepsake Box detailed with wood engraving for cherished memories keeper. This wooden craft is ideal to store small treasures and can elevate the look of your study room, office and mantles.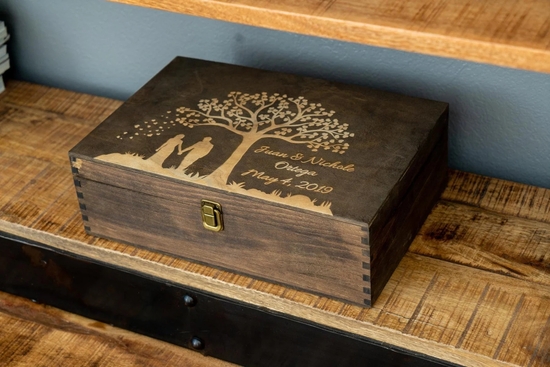 48. Bathroom caddy and tray

Use this smart restroom decor as a bathtub caddy or board. It can also be repurposed as wood bed tray and customized with message. Makes wonderful and unique gift.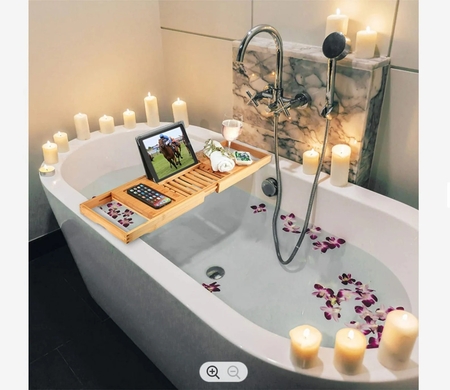 49. Yin Yang Life Tree Wall Art
Crafted with finest wood and metal; Yin Yang Life Tree Wall Art is beautifully painted with digital laser painting technique. This product is produced by using non-toxic and bio-friendly products and is an ideal fit for any accent wall.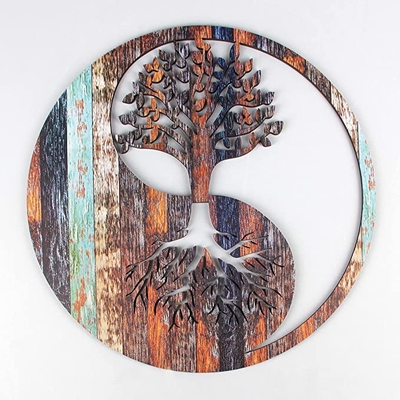 Wood craft ideas that are practical
50. Handmade wood bowls with lids

Wood is so versatile and can be used for cooking in kitchen, storing food as well as decorative items at home. It is a brilliant material for handmade craft projects like these carved mango bowls with lids that everyone wants.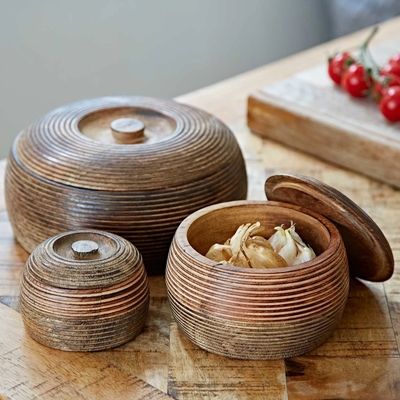 51. Wooden Decorative Bowl

Wood lovers always love to incorporate burnt finish designs to enhance designs and patterns. Wooden doughbowls, trays, food containers and other varieties are readily available for home decor and kitchen. This creative Boho carved Wooden bowl is safe for food and ideal for storing item like keys, wallets etc.
52. Wood Guitar Home Decor
This sophisticated traditional yet luxury finished Wood Guitar is made up of wood and metal. The 3D metal head and neck of the Guitar make it a decent choice for wooden decoration.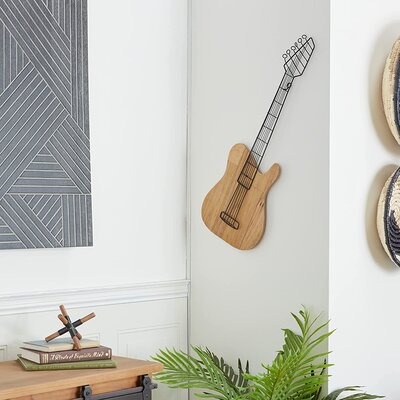 53. Wooden Tic Tac Toe
The Wooden Tic Tac Toe is another creative and multipurpose addition to your coffee tables. This item not only serves as a suitable ornament but is fun for family games as well.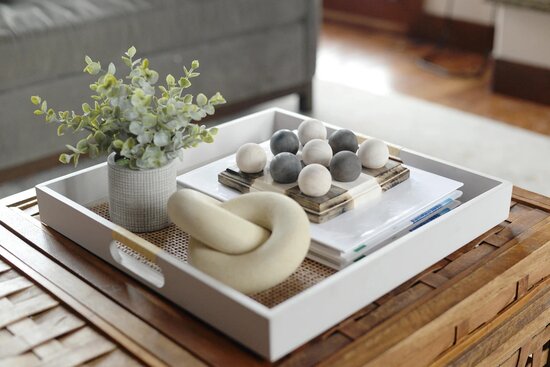 54. Wooden Candle Holder
This sophisticated farmhouse themed wooden tapered pillar candle holder set stands out on every table and corner of the house.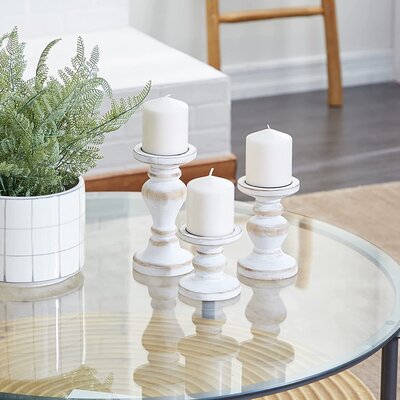 55. Olive Wood Wall Clock

This finely detailed and exquisite home decor is nothing like you would have seen before. Made with finest wood, wall clock is an elegant portrayal of classic taste.
56. Farmhouse Sign Door Hanger

Create a witty sign or door hanger with this funny round sign svg file or get mom door hanger. Unfinished wood items that can become part of a handmade project are trending like this wood letters cutout using wood cutting machines like xtool M1.
57. Teak Wood Abstract Art
Teak wood abstract art is made with solid wood finished with varnish. Its beautiful natural brown shades give creative freedom and warm hues to your living space.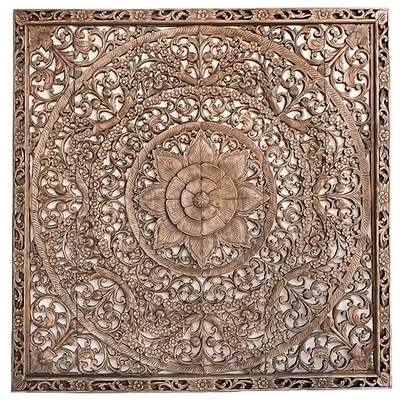 58. Geometric Coasters
Display your love for uniqeness by adding these artistic Wood cut Geometric Coaster set to your houses. You can make these and more wood crafts with xTool M1.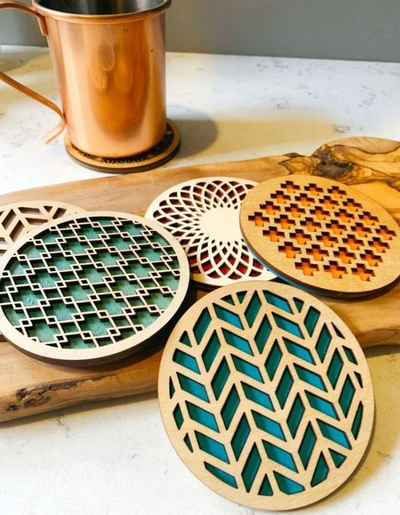 59. Kitchen Wizard Wooden Spoon

Inspired by Harry Potter these coolest wooden spoons will take your kitchen decor to next level with wood burning tools.

60. Wooden City Map Wall Art
Display this beautifully laser cut customizable Wooden City Map wall art in your office, study, or living room to add more character to it.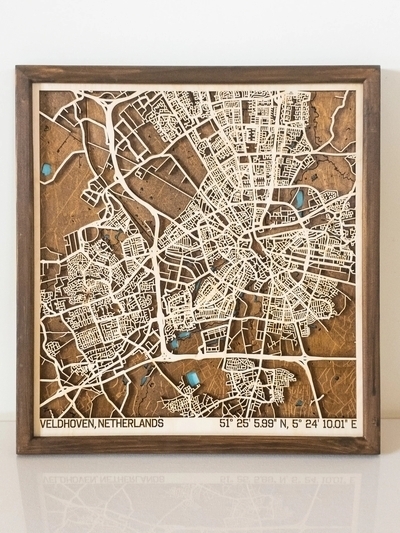 61. Wood slices wall art
Use pinecones to make colorful flowers to stick to wood slices using wood glue to make this stunning wall art.
62. Floral Plant Stand
Unique floral pattern plant holder with pedestals for indoor garden.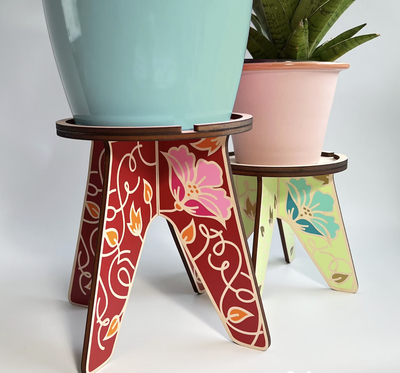 63. Wood Towel Rack
Rustic cottage inspired bathroom decorative rack with practical usage for holding towels.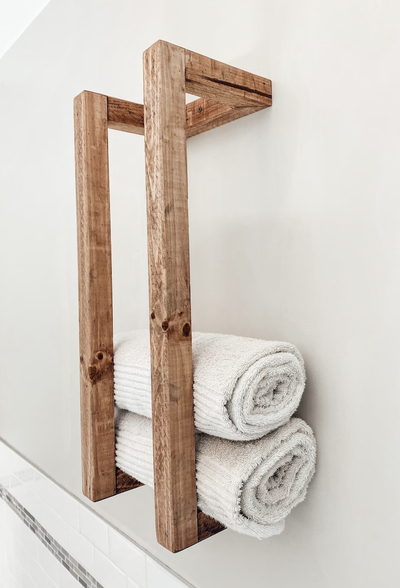 64. Decorative table vase
Wooden handmade vase decorated with solid wood for hydroponic home decor.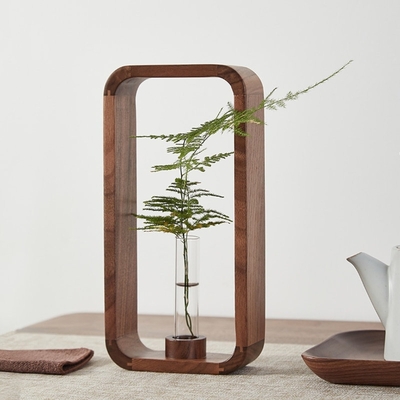 65. Unique wood table lamp
A rare driftwood lamp will get everyone's attention. However, I have found some affordable cool options like edison desk lamp and rustic steampunk table lamp.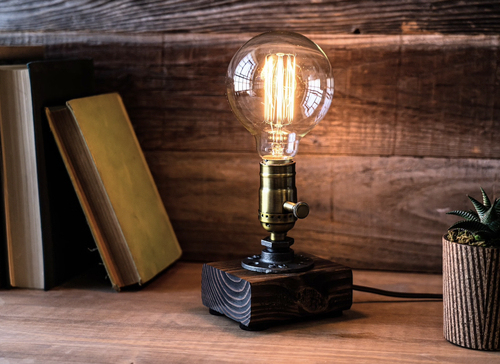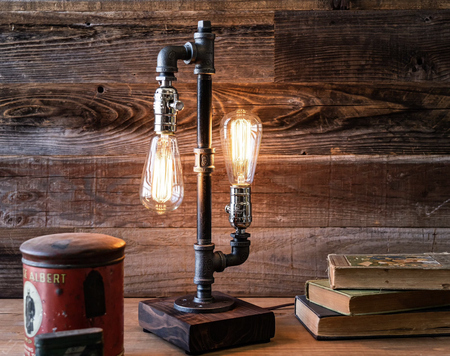 66. Wooden Name
Displaying beautiful name's in baby's nursery and kid's bedrooms is something a lot of people adorn. Custom wooden sign name makes the sweetest wall decor in personal spaces and bedroom.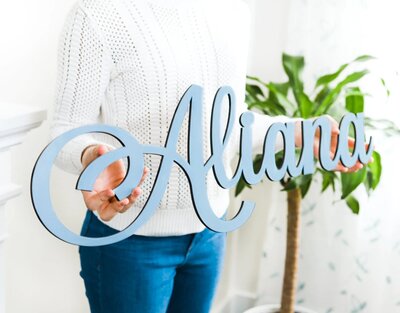 Author: Nageen Sohail