This post may contain affiliate links. Please see our full Disclosure Policy for details.
Best DIY projects that are cheap on your budget but look fabulous for decorating home for Fall or Autumn. These decorations can last through winter and Holiday season as well. Making them perfect for busy families, who love to beautify their homes.
Wow you all are so creative. I was amazed with great ideas that got linked up at the party last week. I must admit I learnt more than five new things, I never knew before! No kidding. Today I am sharing 15 Best DIY Projects from last week's party.
Not only are these ideas easy on your pocket, but are easy to craft as well. With tutorials to help you, these are pretty smart ideas by our very own genius DIY bloggers.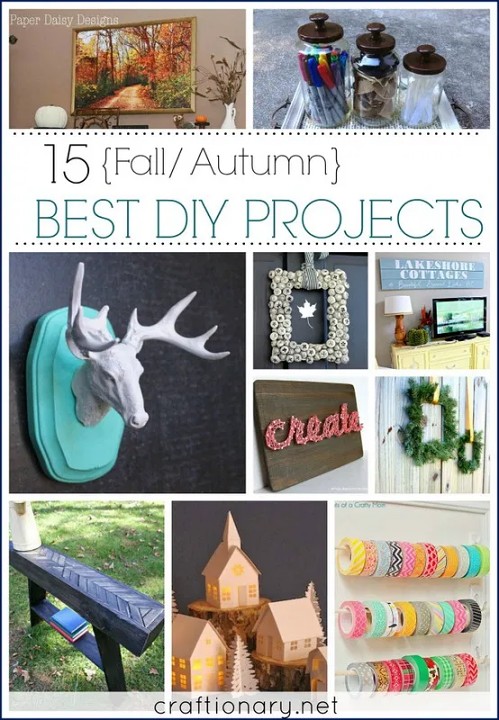 Best DIY Projects for decorating home
In this post you will find best DIY projects for decorating home:
Make acorn frame
Trendy DIY string art
Create DIY taxidermy
Reclaimed wood sign
Make a build-in extension outlet
DIY pallet entryway table
Easy tape storage solution
DIY etched candle holders
How to remove furniture dents
Make glass jars with knobs
DIY trendy pillows
Make oversized art frame for under $10
Paint stick evergreen wreaths
Tea light village
Best DIY projects wall art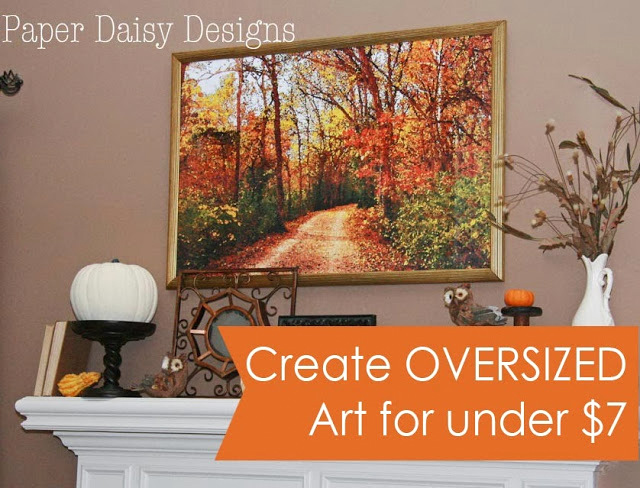 Create an oversized art for under $10. Use grid technique to create extra large art.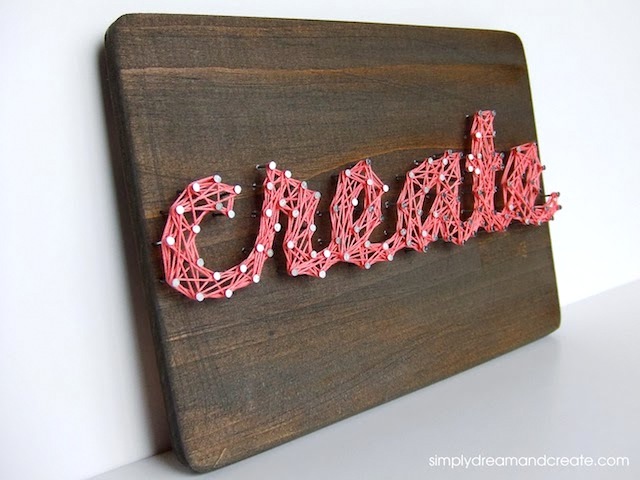 DIY Create String Art
Trace your design on a wooden frame and hammer in nails on the traced outline. Now string the thread to complete the project.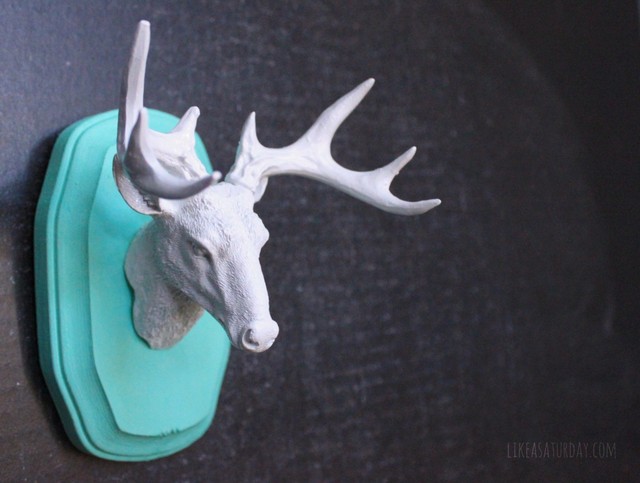 DIY Miniature Taxidermy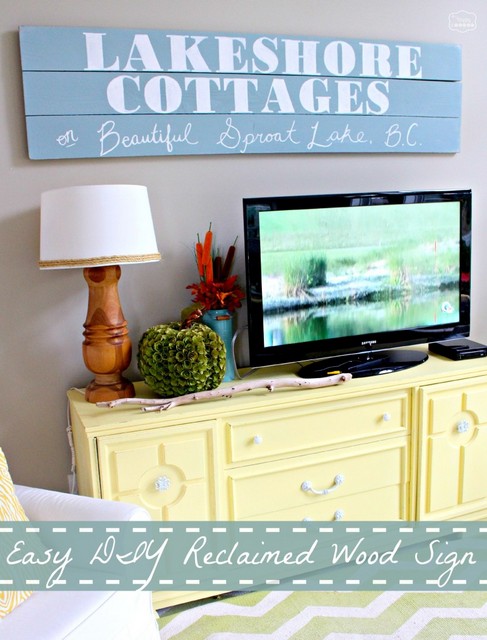 Painted reclaimed wood sign using printable letters and paint brush.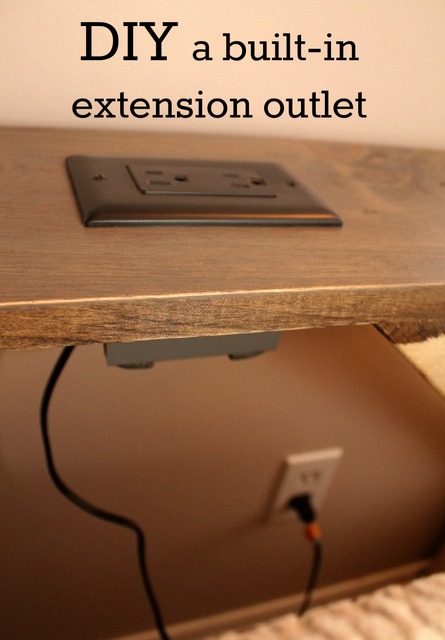 A very detailed tutorial with images for doing this at home.
DIY Pallet Entryway Table
I love everything about this table. Especially the arrow-shaped table top. Have you ever wondered what color to paint your furniture?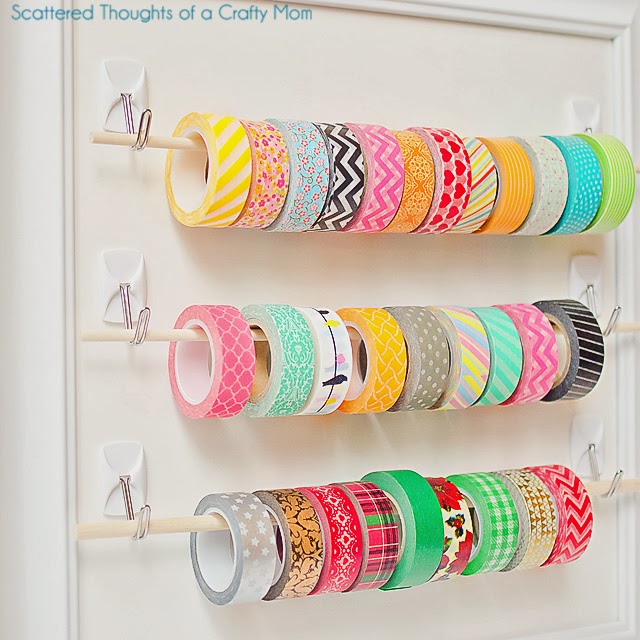 Easy tape storage solution
This is my type of organization idea using hooks (command strips) and dowels. Utilize empty wall space for easy tape storage solution. This idea is great for storing so many other things like ribbon, jewelry, baskets for storage, or even in the kitchen. Find more interesting craft organization ideas at craft tips you will love.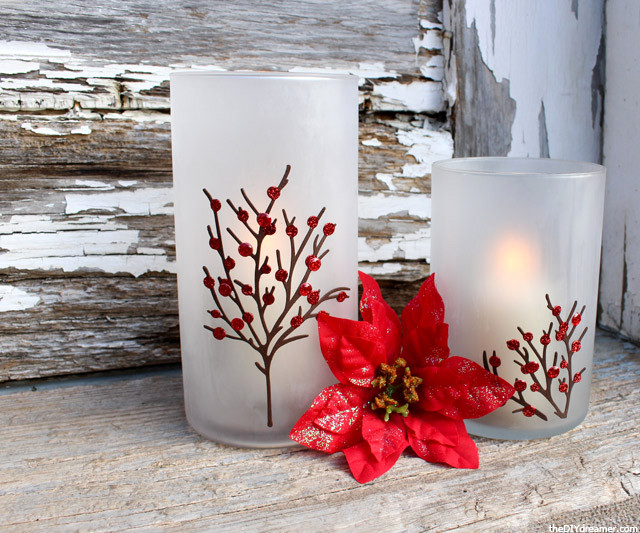 Etch simple glass jars with etching cream and use stencils or stickers to make Etched Candle Holders. More great ideas to make decorative candles.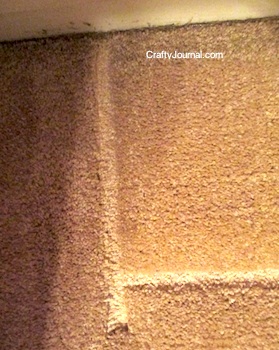 Remove furniture dents from carpet by providing moisture to it using ice cubes.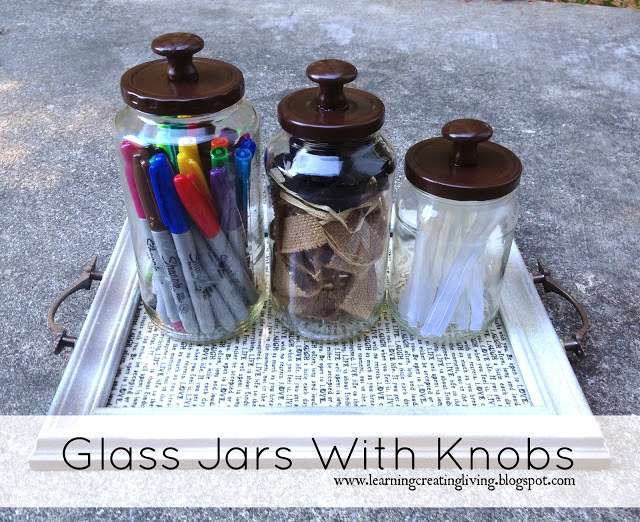 Glass Jars with knobs
What a difference a simple addition of knobs can make! I have shared Best Home Organization Tips and Ideas that I use at home, do check it out.
Best DIY projects wreaths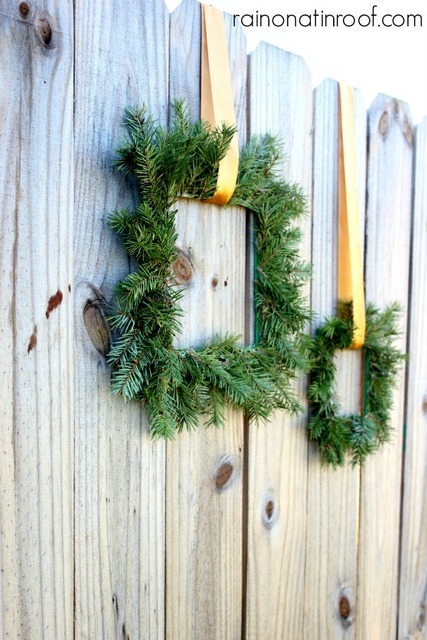 Paint stick evergreen wreath
Can you tell these ribbon frames are made with paint sticks? Glue paint sticks to make a frame and then cover it with faux evergreen to make these wreaths. You can find more DIY winter wreaths.
Acorn Frame
Metallic acorn wreath for Fall using spray paint and hot glue. More creative Fall wreath ideas.
Tea light paper village tutorial with free templates for you to download.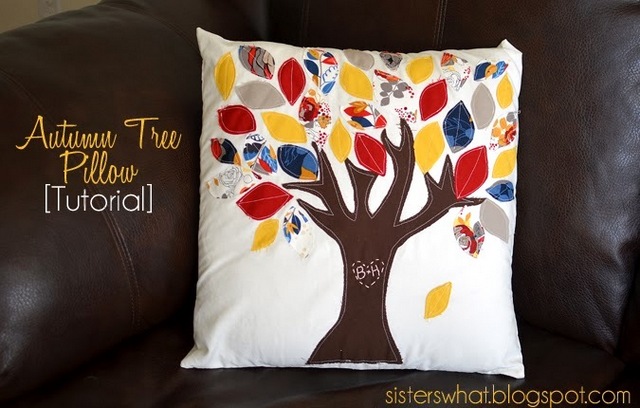 Autumn Tree Pillow
Sewing fabric cutouts to make a tree pillow. More ideas to make decorative pillows with tutorials.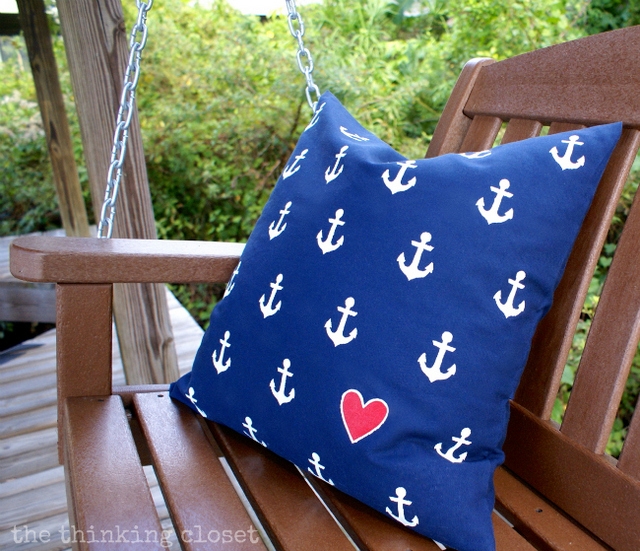 DIY stencil painted pillow with tutorial using freezer paper and silhouette.
SHARING IS CARING
If you like these ideas please share it on your social media to help others find content you like. I'll appreciate this kind gesture. You can find sharing buttons at the top and the bottom of the post. I would also like to take this opportunity to invite you to follow me on Instagram, where I just recently started sharing real time work on my projects and my life stories.
If you have been featured. Grab your button here. Updated 2020: Some links were broken and therefore removed. If you know the original source please leave a comment.
You May Also Like: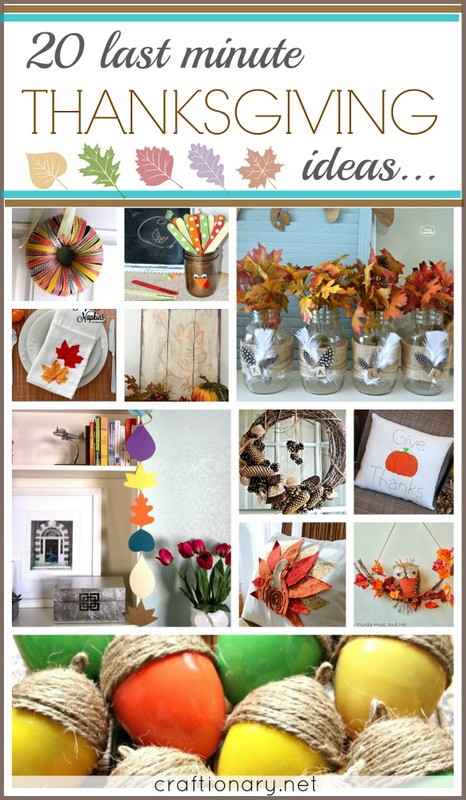 Thanksgiving last minute ideas
Are you on pinterest?
Updated regularly whenever I find unique ideas.