This post may contain affiliate links. Please see our full Disclosure Policy for details.
Step by step instructions for making flowers from fabric and burlap. Use these handmade flowers for decoration and products for your boutique. Making Flowers from Fabric and Burlap. An easy tutorial!
I love bright and colorful things. They make me Happy. Spring is all about color, love, happiness and flowers. And when You put them all together. You Get Colorful Burlap and Fabric Flowers.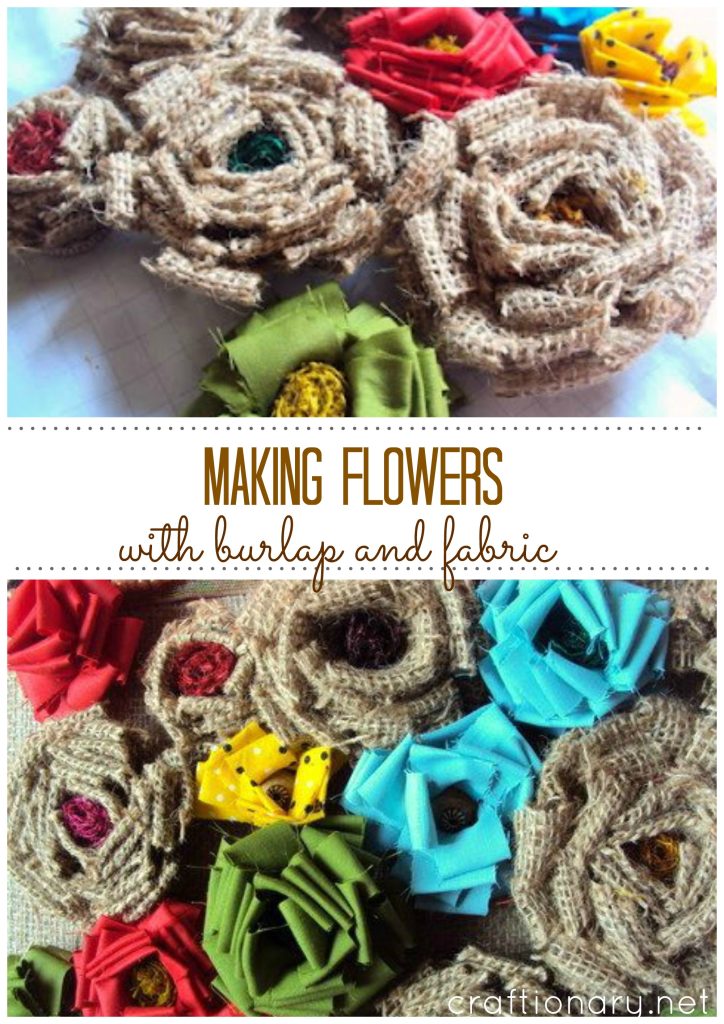 In my excitement for Spring, I made flowers. Defined petals made with Burlap and Fabric in different colors. They are perfect for a quick wreath makeover.
Making Flowers from Fabric and Burlap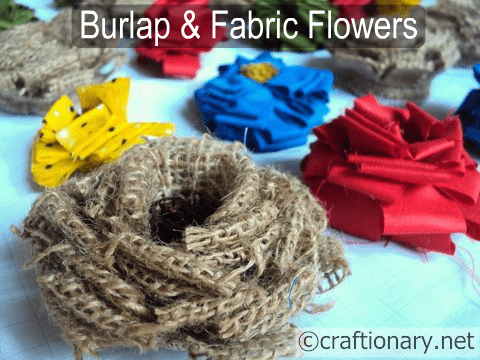 These are the simplest and easiest flowers ever. You can make them in very little time.
Using these flowers I refashioned a set of old frames into
Spring Burlap Frames
.
To make Fabric Flowers

Burlap and Fabric (of your choice)
Sewing Machine
Scissors and glue
Simply start by cutting strips of burlap and fabric. About 2 inches in width. And an approximate length (depending upon the size of the flower you want). Mine were random lengths from 12 to 30 centimeter.
Fold the 2″ wide strips into half and press if required. Then stitch and over-lock. I really found over-locking the burlap strips, after stitching; a very neat idea. As it gives a very finished look to burlap flowers. And no hanging strings.
 Cut the strip using scissors at every 1/2″ interval. This will give the petals look of the final flower. (photo 2-3)
Make a small bud (by rolling a small piece of burlap) and start rolling the strip on the bud. Glue at the start and the end. (photo 4-6)
Keep folding around the bud and glue to seal the end.
When You are done. You will get
burlap flowers
that look like this: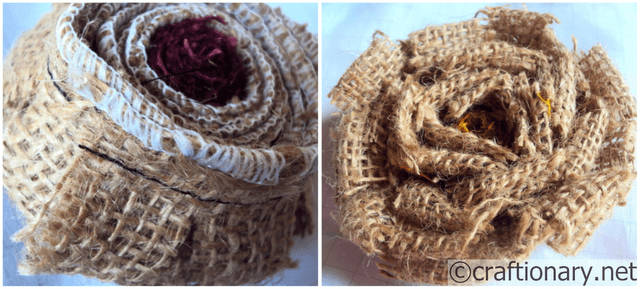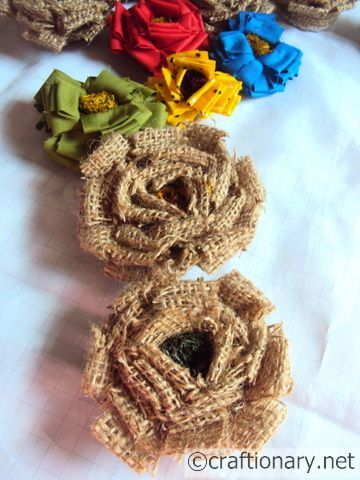 You can make colorful blossoms for spring also. Use fabric and follow the tutorial above!
Combine Burlap and Fabric flowers together, they look wonderful.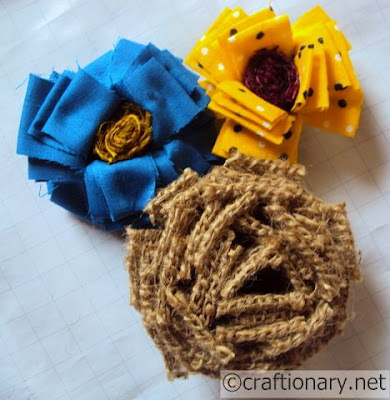 I simply adore different colored handmade flowers put together.
They look so spring-like.

These flowers can easily be made using left over fabric scraps as well.
This post is getting photo heavy. But they all look so nice I could not choose less.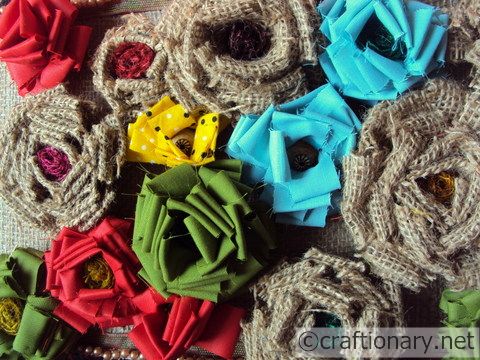 What do you think?
 How would you like to use these flowers in your projects?
I would love to read your ideas!
You can find the Spring Wall Art using these flowers.
I made it for my parents bedroom.
Handmade Flowers
Looking for more flower ideas, check out these: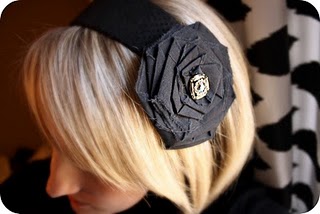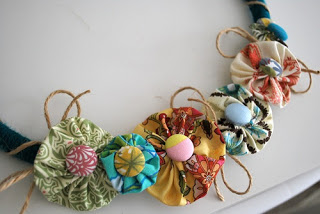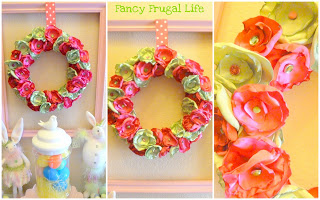 Looking for more great ideas?
Check out tutorials in the category FLOWERS.
Are you on pinterest?
You will also enjoy the Handmade flowers and DIY wall art Boards.
These are updated regularly whenever I find unique ideas.