This post may contain affiliate links. Please see our full Disclosure Policy for details.
Today's focus is on character traits and I am sharing selected craft activities that I have planned to do with the children during lockdown for a month.These character trait crafts activities for kids will help them practically understand the common positive behaviors.
Kids have online school and most of their curriculum is on schedule and they work closely with their respective teachers to focus on main subjects of their study. This is the same for most of you I believe. The only thing that needs to be addressed is how they respond, interact and practice good character and grow into individuals with nice personalities. The learning skills and work habits are craft activity based followed by reading and discussion around character trait of the day as they perform these craft activities. They get break from many things they study everyday in a good way. Teach them character traits with craft activities that will make it fun and they will learn something.
Moreover, the activities I choose are mostly using supplies and things found around the house keeping in mind the stay at home order. Now let's get started:
Kids character trait crafts activities for a month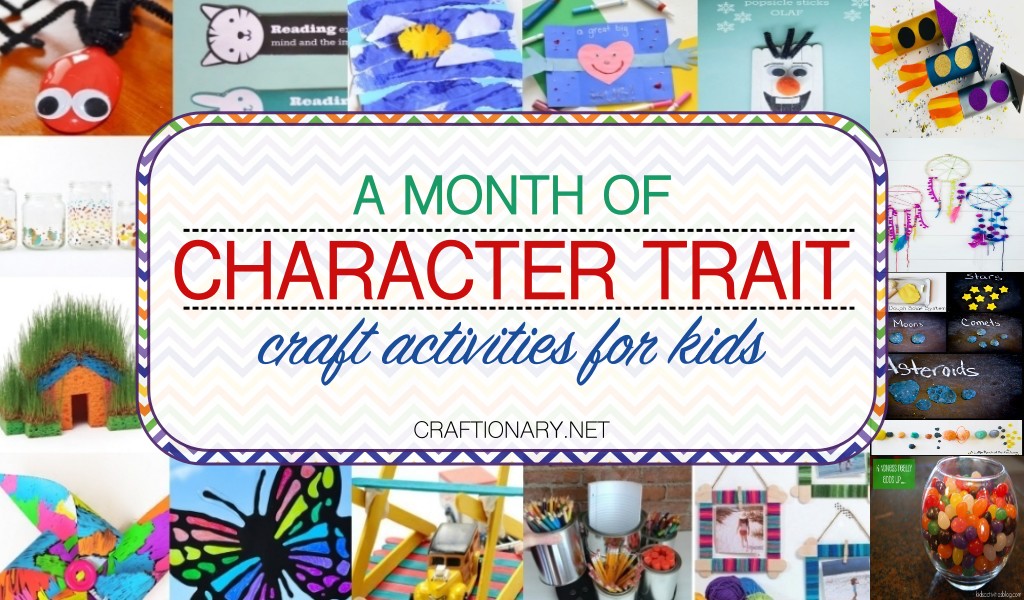 Character trait crafts activities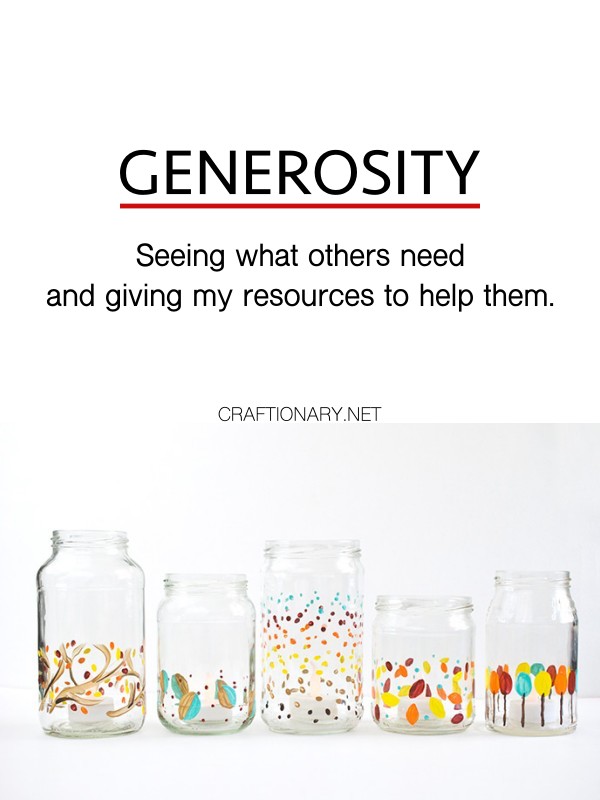 1) Generosity
Seeing what others need and giving my resources to help.
The first one on our list is generosity. Paint some recyclable jelly or coffee jars to make this craft at painted holiday candle jars. The purpose of this project is to teach kids to spare a small portion of their pocket money daily and save it in the 'give' jar. We plan to hang a tag around it with thread and paper. The money in the jar is an everyday habit that I want kids to develop. This money can be used to donate food to food bank or other causes. A concept of Sadaqa in religious terms is the habit kids will develop.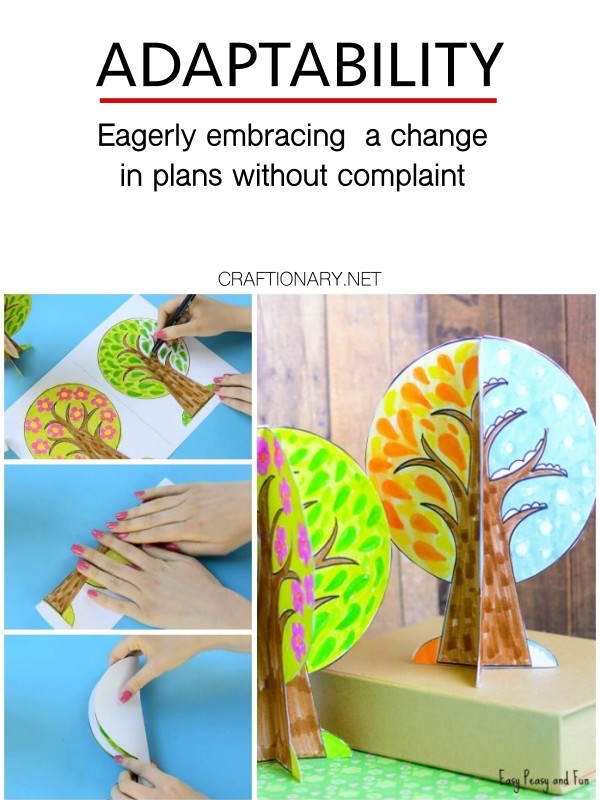 2) Adaptability
Eagerly embracing a change in plans without complaint.
Make a four seasons tree craft and talk about how the tree and other living things adapt to changes via four seasons tree craft.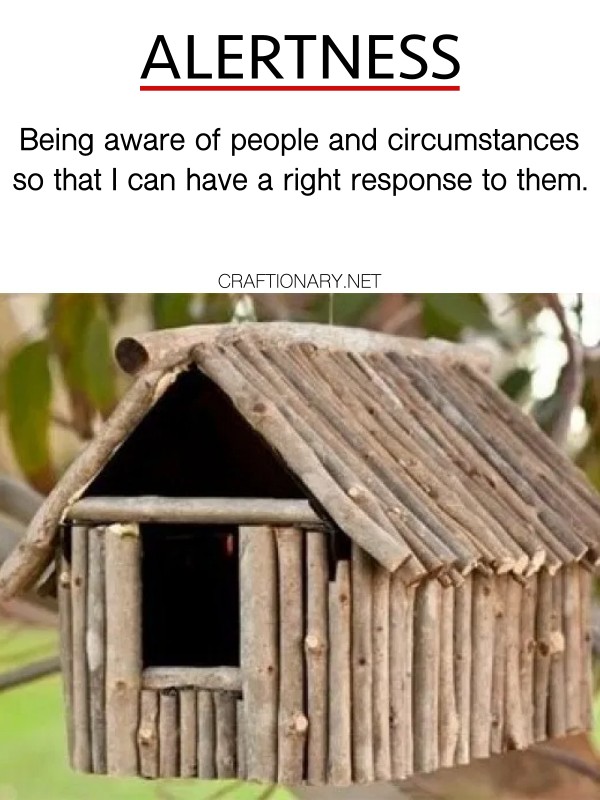 3) Alertness
Being aware of people and circumstances so that I can have a right response to them.
Make a birdhouse using cardboard box and twigs at make birdhouses for garden. This hanging birdhouse project will teach kids how alert birds are of their surroundings even when they are hungry and see food.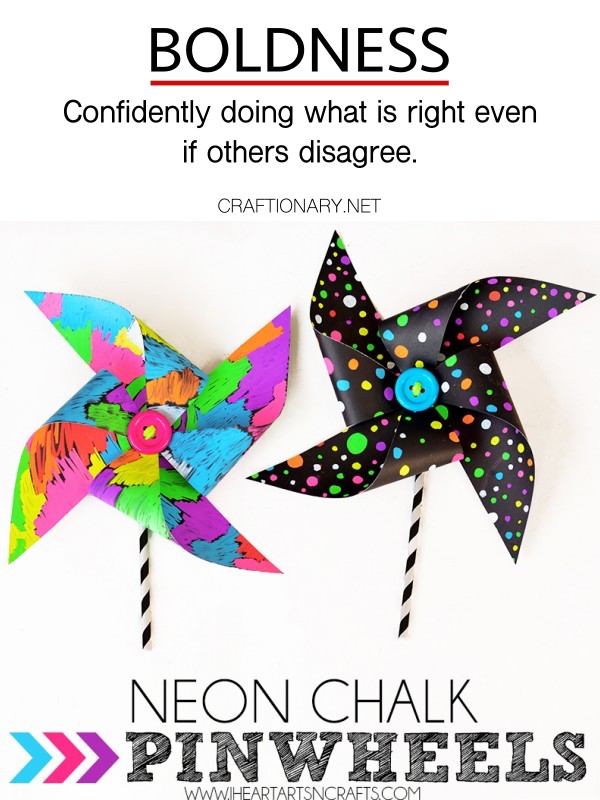 4) Boldness
Confidently doing what is right even if others disagree.
Color a sheet of paper with neon chalk markers and make pinwheels at DIY neon chalk pinwheels. These bold colors to teach boldness.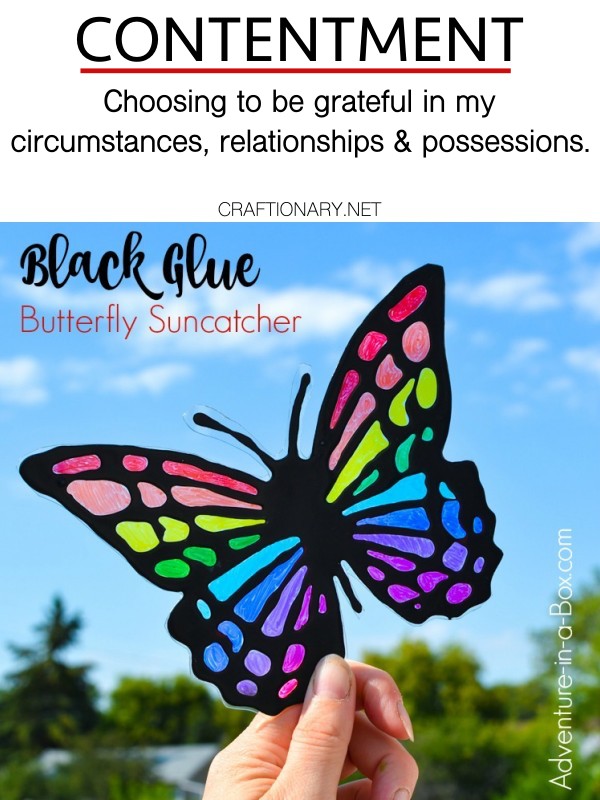 5) Contentment
Choosing to be grateful in my circumstances, relationships and possessions.
A beautiful butterfly sun catcher made using black colored school glue and sharpies at black glue sharpies butterfly suncatcher.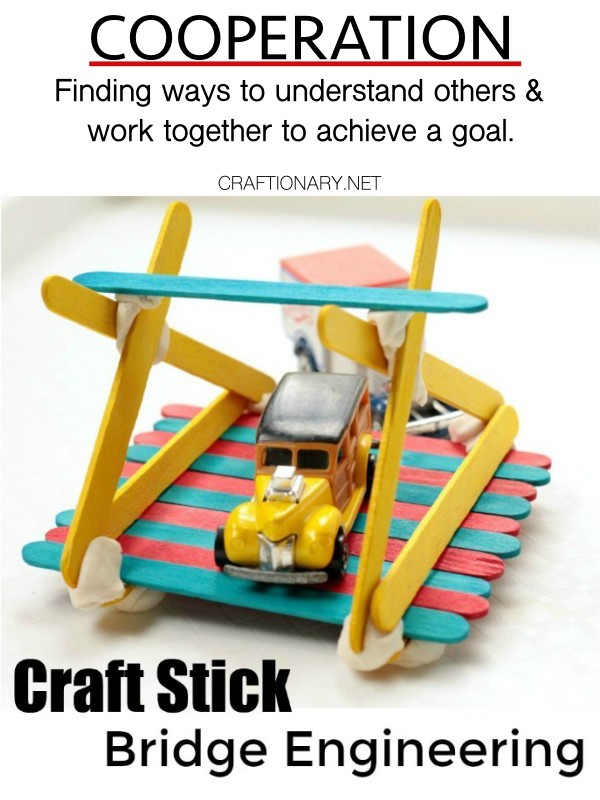 6) Cooperation
Finding ways to understand others and work together to achieve a goal.
Allow kids to work in team and build an engineering project. A bridge made with craft sticks and playdoh which only allows one car to pass at a time at popsicle stick bridge.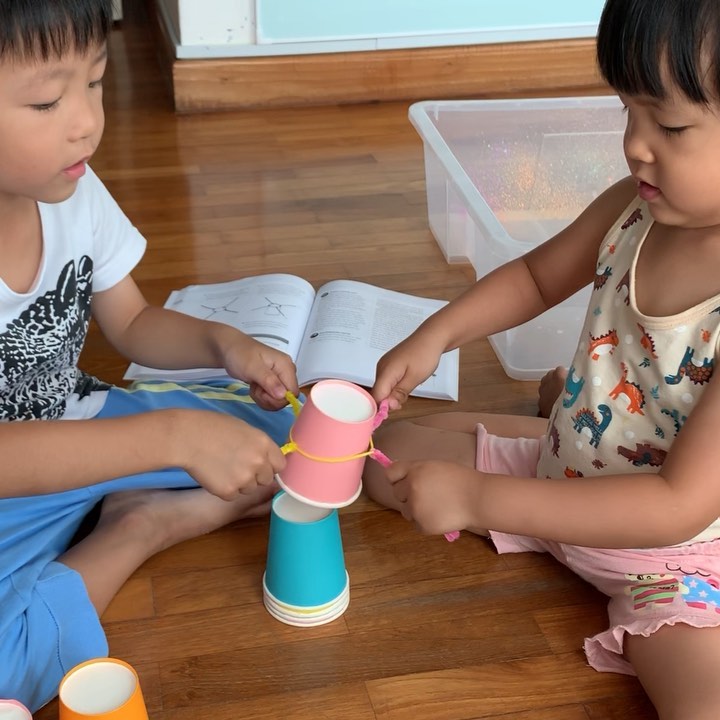 I am loving this additional cooperation craft for little kids. Make a holder using rubber band and pipe cleaners and have the kids cooperate to pick each plastic glass together and pile them up at stem and sensory play.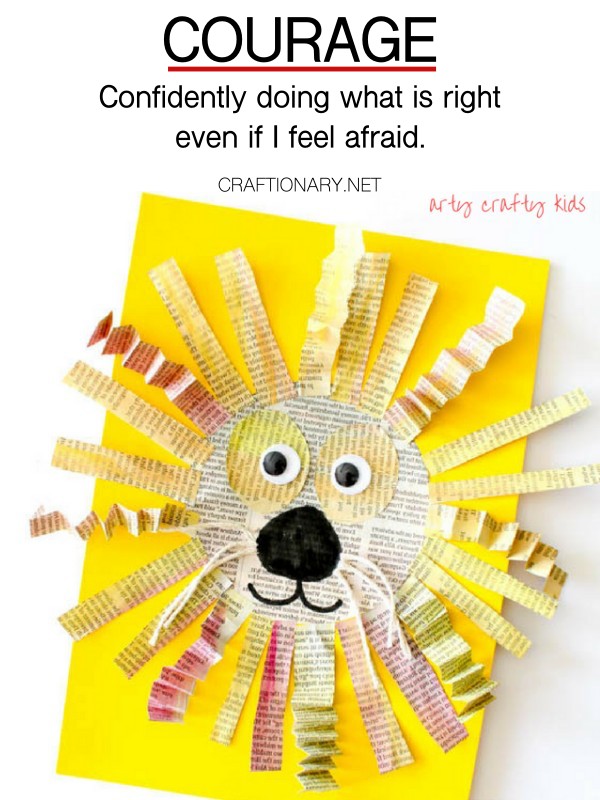 7) Courage
Confidently doing what is right even if I feel afraid.
Make a mixed media lion using newspaper strips and paint to make them as courageous as a lion at newspaper lion.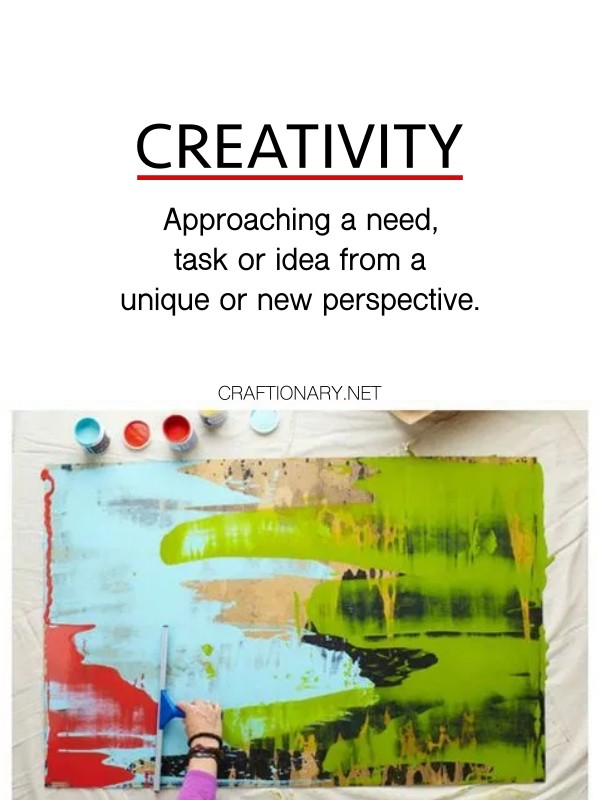 8) Creativitiy
Approaching a need, task or idea from a unique or new perspective.
Lots of possibilities. Our kids will be doing a DIY paint project using squeegee via Ways to make abstract art projects.
Character trait crafts activities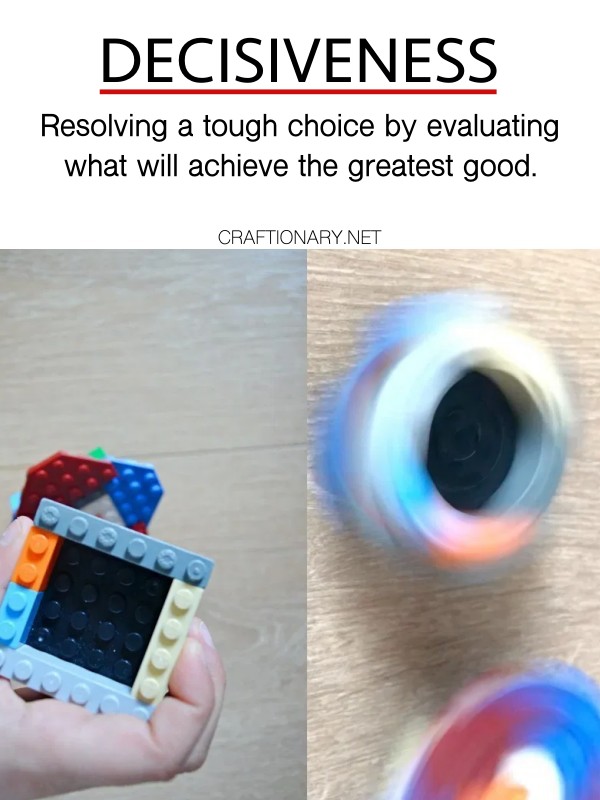 9) Decisiveness
Resolving a tough choice by evaluating what will achieve the greatest good.
Make spinning tops also known as beyblades with Lego at how to make beyblade spinner. The spinning around is relative to indecisiveness.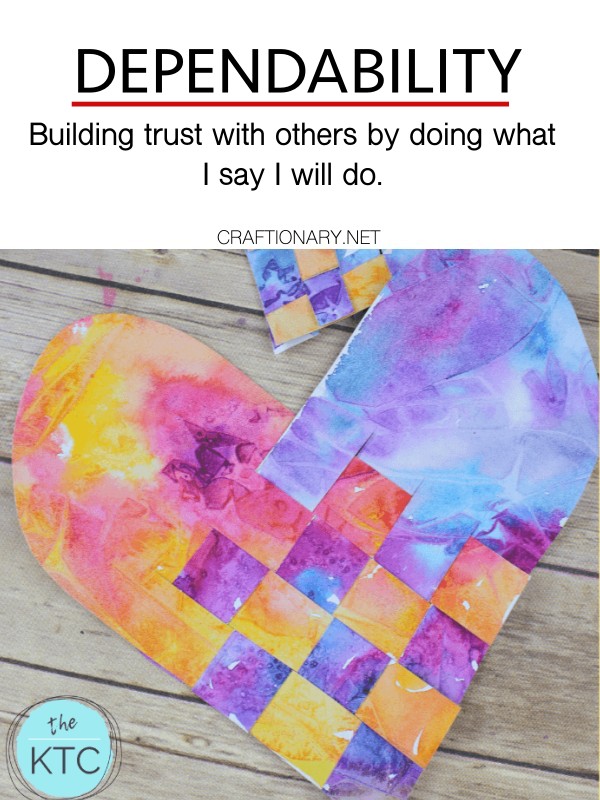 10) Dependability
Building trust with others by doing what I say I will do.
watercolor woven heart made using two sheets of paper that fit perfectly together to complete the project via woven watercolor hearts. The two parts of the heart are depending on each other.
Character trait crafts activities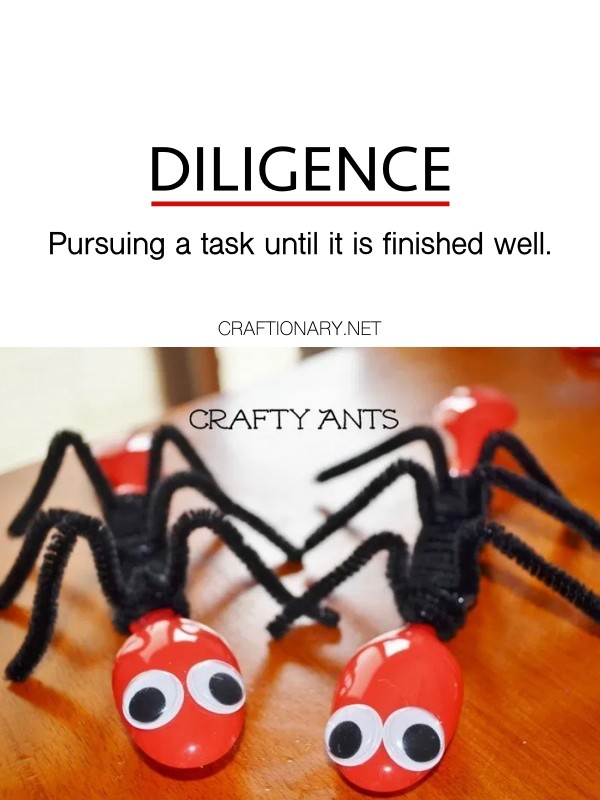 11) Diligence
Pursuing a task until it is finished well.
Make an ant craft using plastic spoons and pipe cleaners at best creative plastic spoon projects. Reading the story the ant and the grasshopper is perfect here.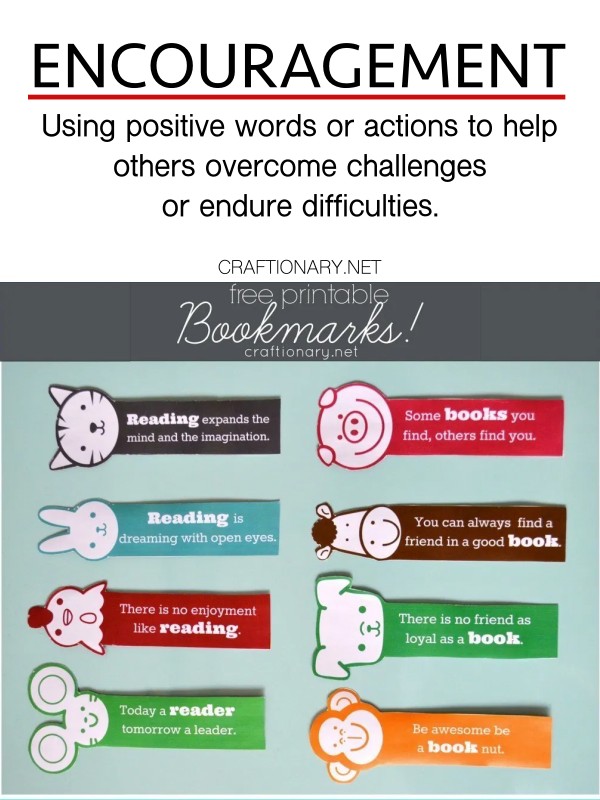 12) Encouragement
Using positive words or actions to help others overcome challenges or endure difficulties.
Make positive bookmarks and read a book with the children. You can print motivational bookmarks for your kids at bookmarks kids printable.
13) Endurance
Using my inward strength to accomplish what is difficult even when I feel like giving up.
Torn paper texture art to talk about nature's endurance and history at torn paper art awesome fine motor.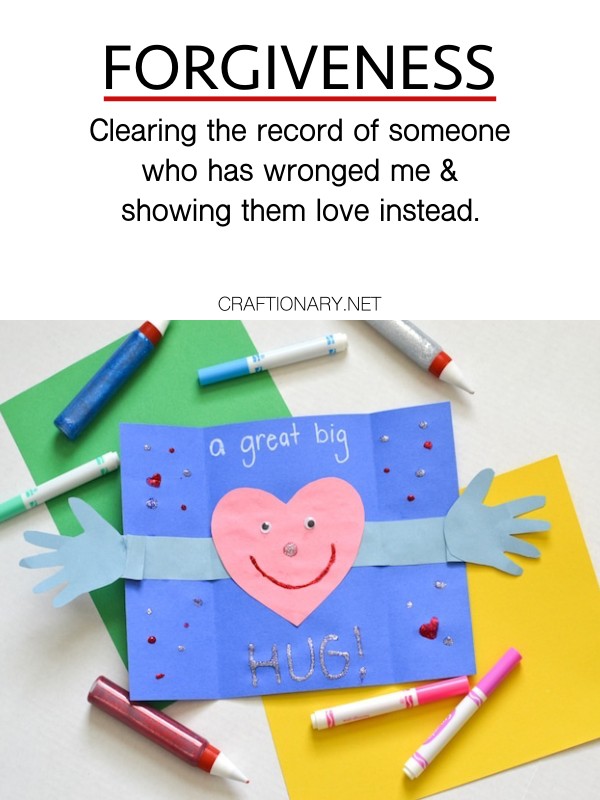 14) Forgiveness
Clearing the record of someone who has wronged me and showing them love instead.
Make a DIY hug card and ask kids to give to each other at give a hug card craft.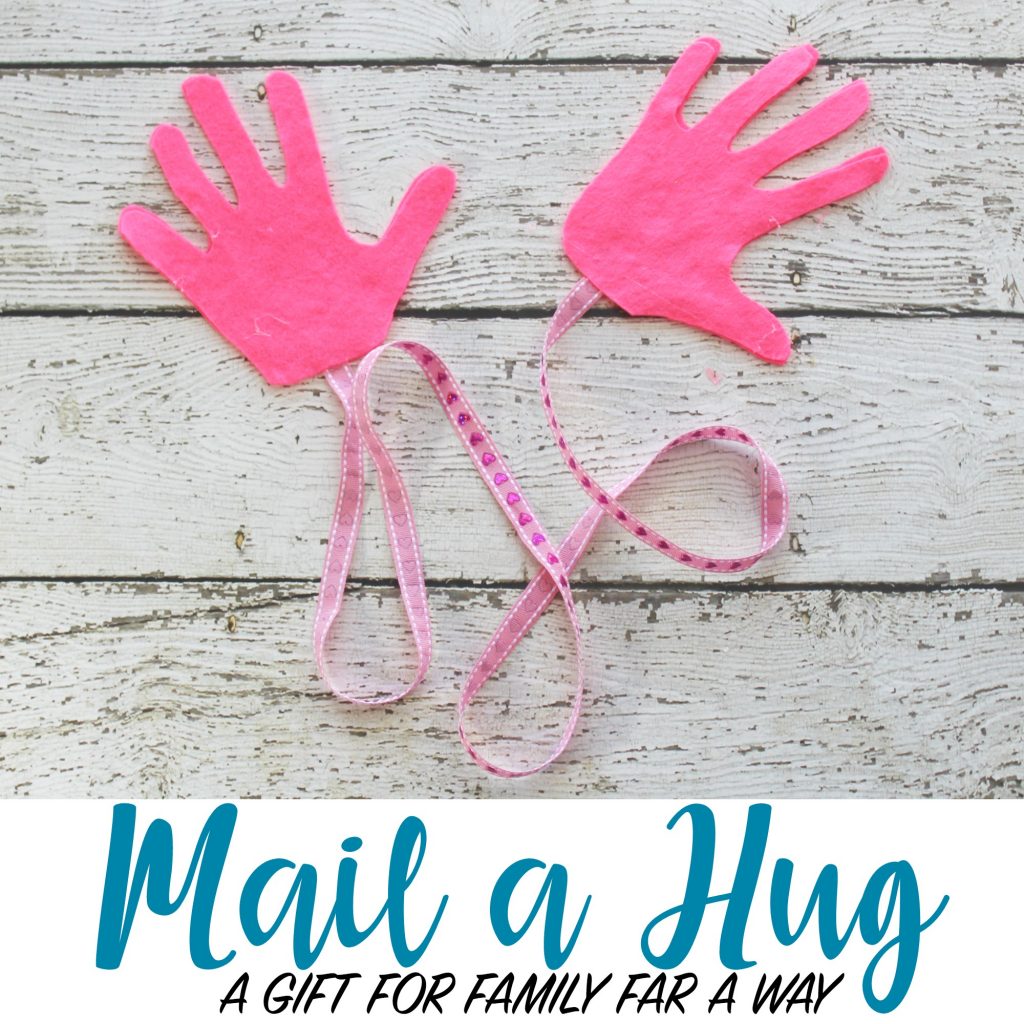 Another fun project is to gift a family member or friend a hug in the mail to make their day brighter at mail hug handprint craft. Cut two felt handprint for each hand and hot glue them together with ribbon in between. Adult supervision required!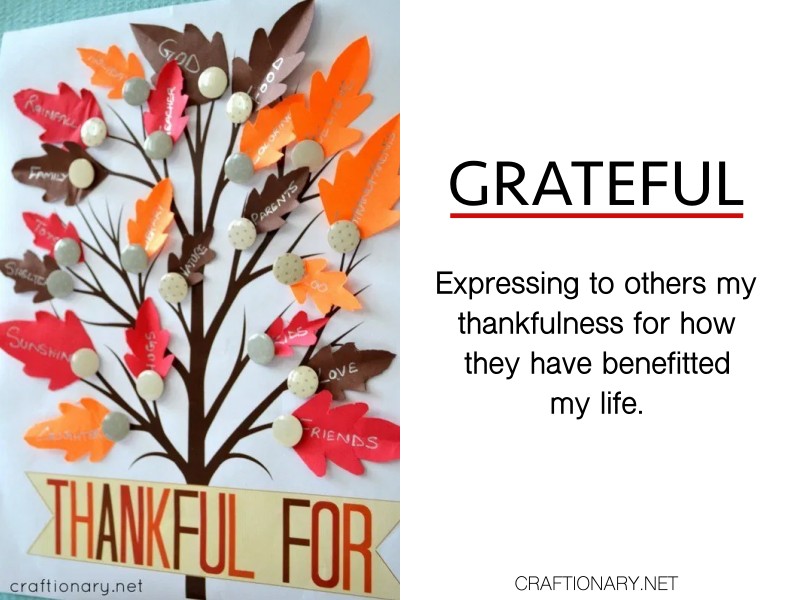 15) Grateful
Expressing to others my thankfulness for how they have benefited my life.
Make a thankful tree and count your blessings. You can print this thankful tree and make a pin board via thankful tree free printable. Pin the leaves with gratitude.
Character trait crafts activities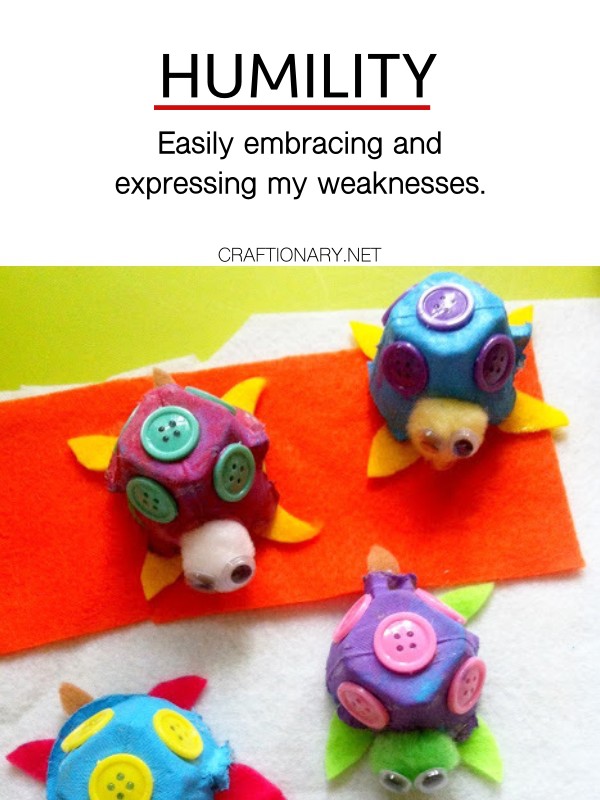 16) Humility
Easily embracing and expressing my weaknesses.
Make sea turtles or tortoise using felt sheets and egg cartons via 70 creative sea animal crafts. Talk about strengths and weaknesses of turtles and other animals.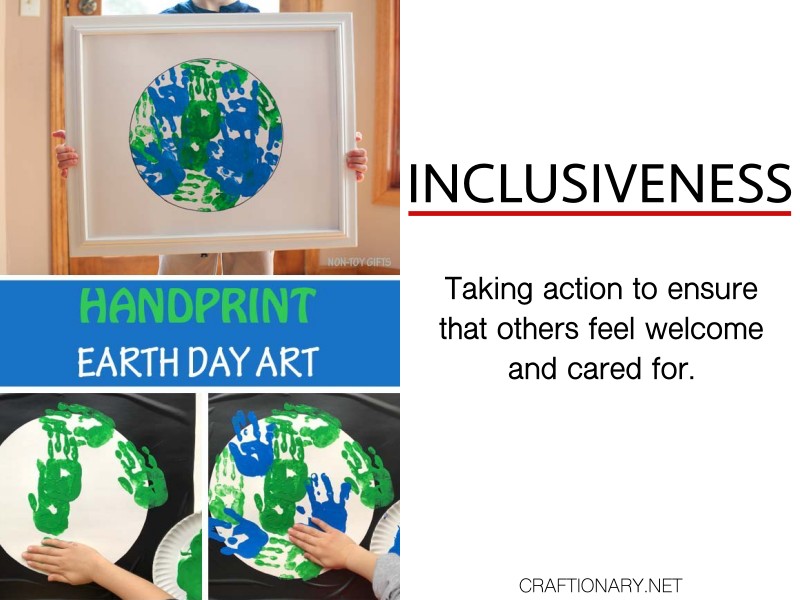 17) Inclusiveness
Taking action to ensure that others feel welcome and cared for!
Make a handprint paper plate earth art to teach kids how we share the world and everyone is inclusive at handprint earth. Recycling and other ways to reduce waste are all appropriate to this topic.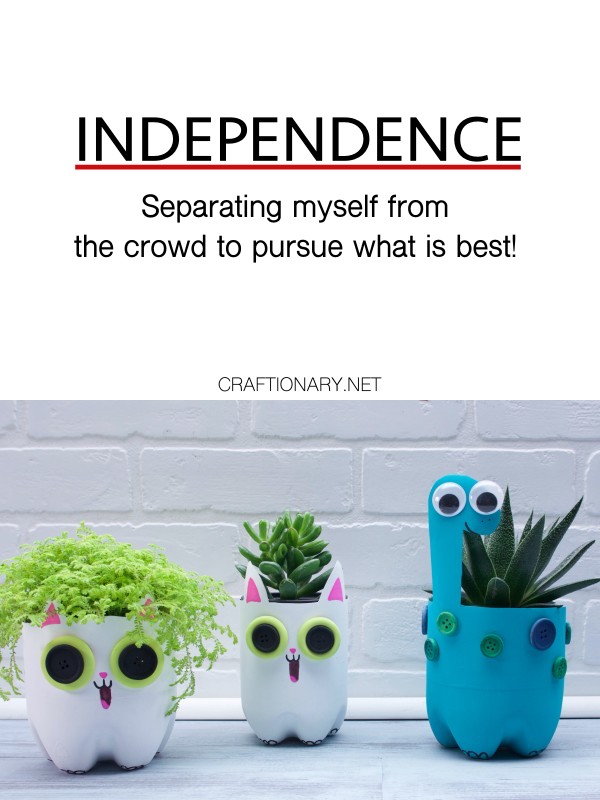 18) Independence
Separating myself from the crowd to pursue what is best.
Use plastic bottles to paint some fun planters and place your pot at plastic bottle planters.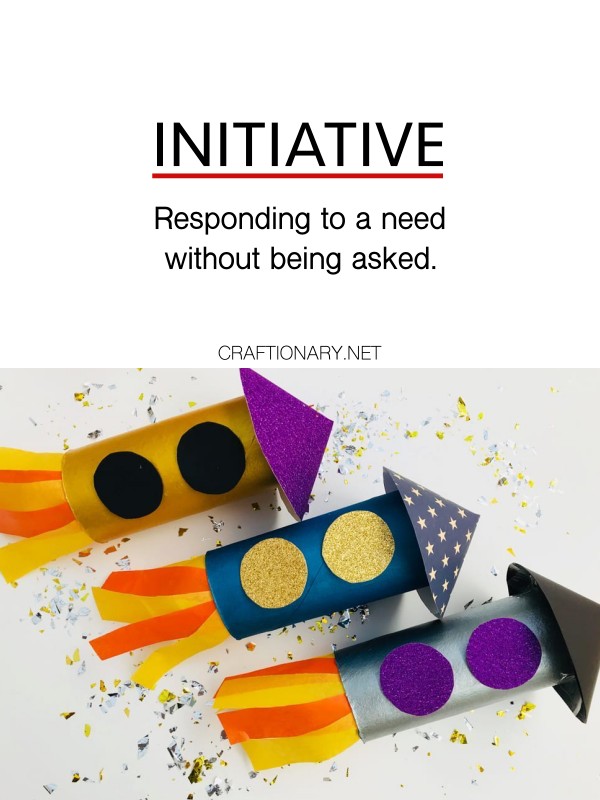 19) Initiative
Responding to a need without being asked.
Make paper rockets to aim for the stars at space rocket craft.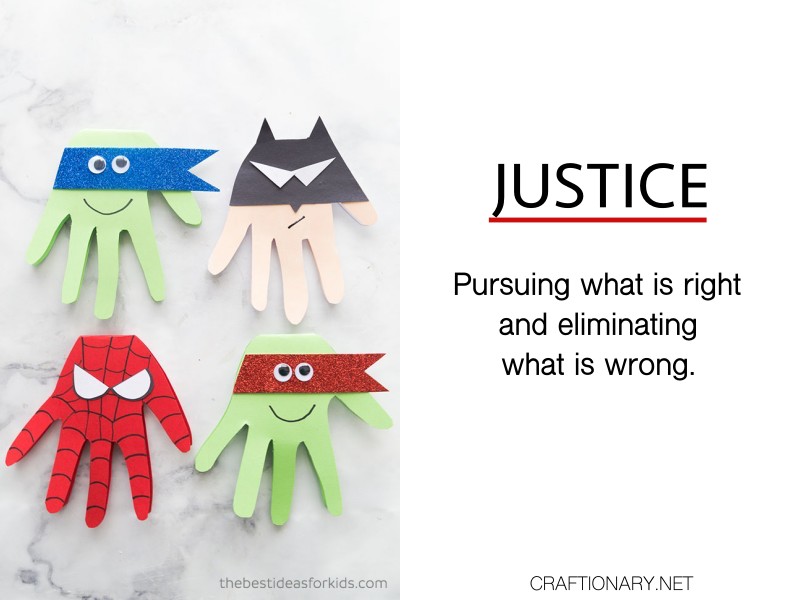 20) Justice
Pursuing what is right and eliminating what is wrong.
Handprint superheroes to the rescue via super hero craft. Save the day with some superhero crafts to excite the little ones.
Character trait crafts activities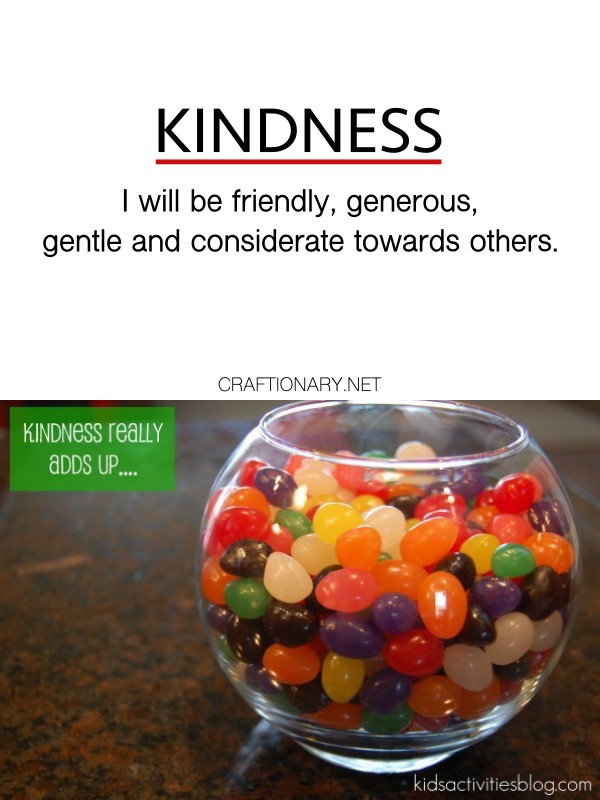 21) Kindness
I will be friendly, generous, gentle and considerate towards others.
Make a kindness jar and place a bean every time the child is performs or you witness a kindness act. See it magically transform into candy at the end of the day to reward kindness via peaceful parenting kindness jar.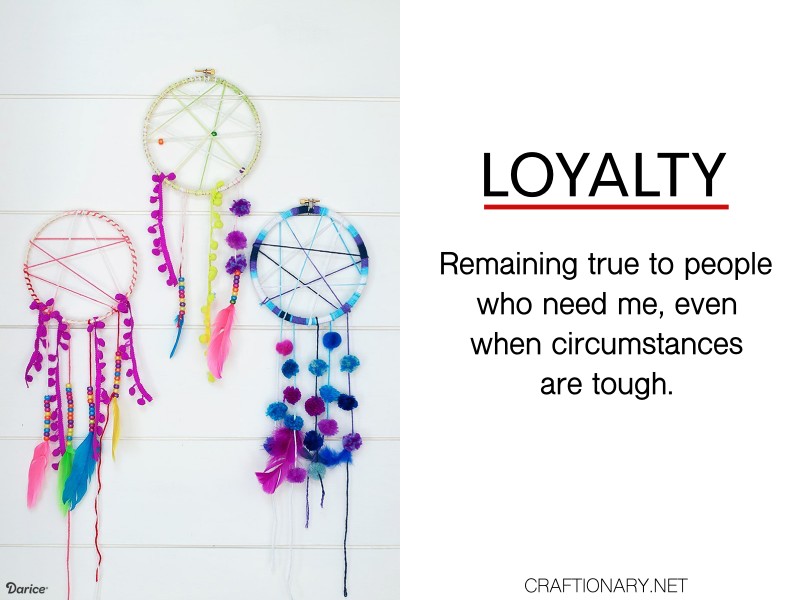 22) Loyalty
Remaining true to people who need me, even when circumstances are tough.
Make these adorable dream catchers inspired by Native Indians and talk about their loyalty to their tribe at dream catcher project camp.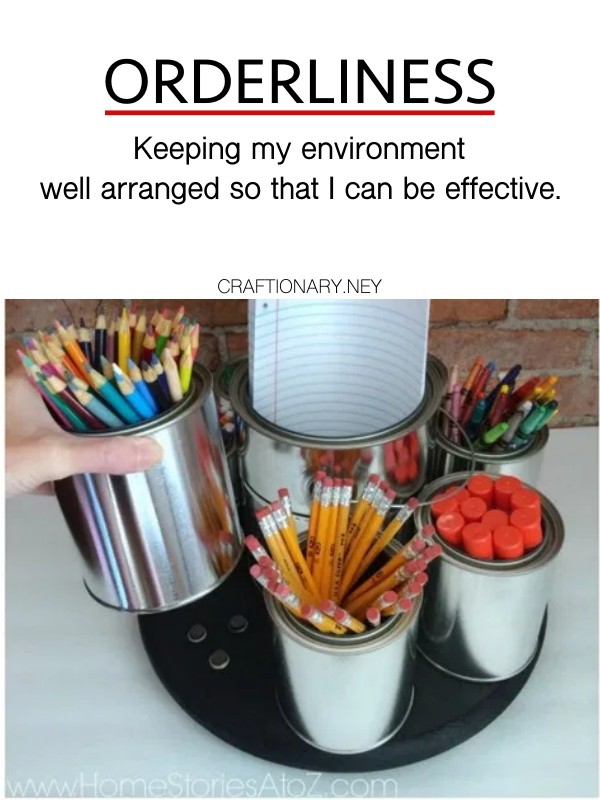 23) Orderliness
Keeping my environment well arranged so that I can be effective.
Make a lazy suzan school supplies organizer using tin cans and magnets at Homework stations in small spaces.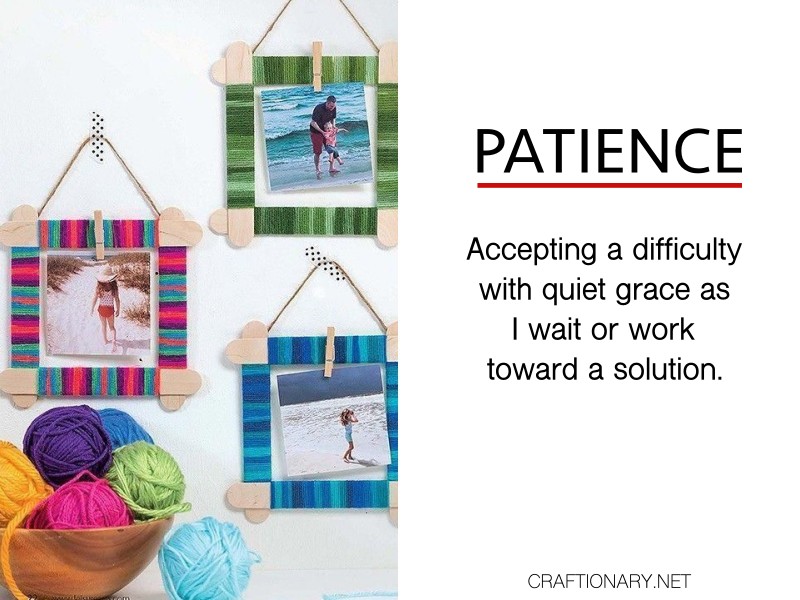 24) Patience
Accepting a difficulty with quiet grace as I wait or work toward a solution.
DIY frames using popsicle sticks and thread via leisure arts (source missing). Wrapping the thread in this craft project requires patience.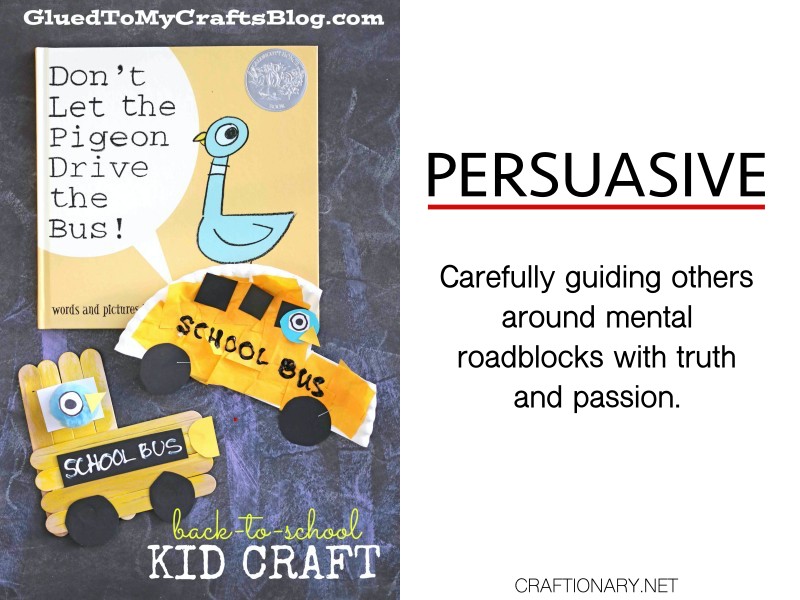 25) Persuasiveness
Carefully guiding others around metal roadblocks with truth and passion.
Make a school bus craft with popsicle sticks at Dont let pigeon drive bus. Read and enjoy learning points in the book 'Don't let the pigeon drive the bus'.
Character trait crafts activities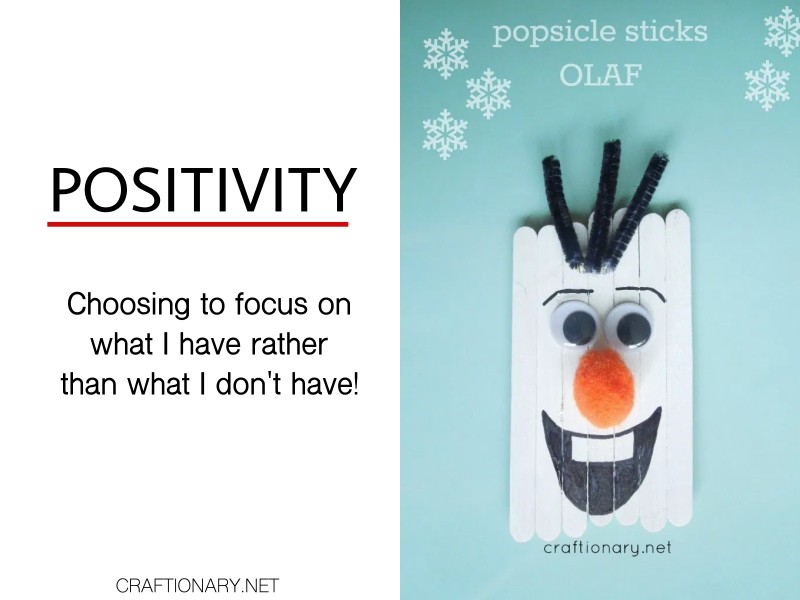 26) Positivity
Choosing to focus on what I have rather than what I don't have!
Popsicle sticks olaf is a perfect example of positivity at popsicle stick animals. Talk about Olaf's personality and bonus watch Frozen together.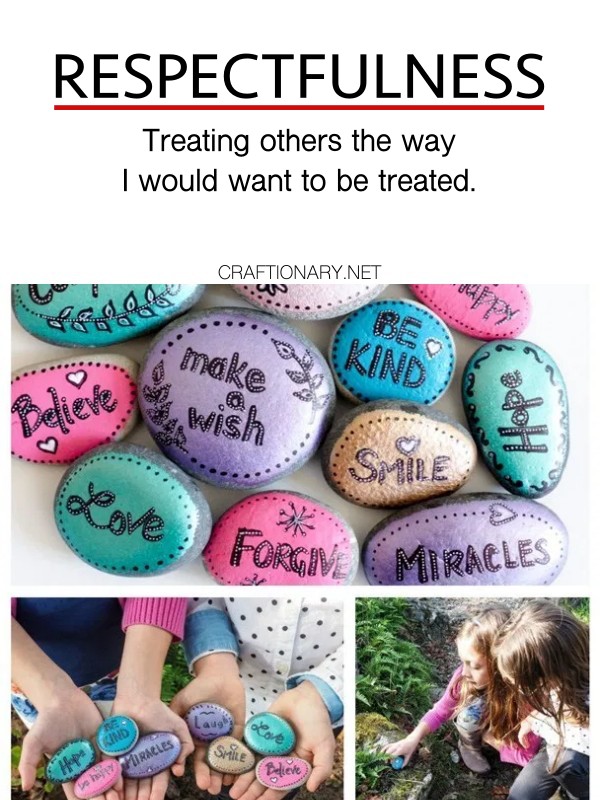 27) Respectfulness
Treating others the way I would want to be treated.
Painted rocks with beautiful messages using sharpie at rock painting craft ideas. What I love about this project is the idea of randomly leaving these rocks in the nearby park for inspiration.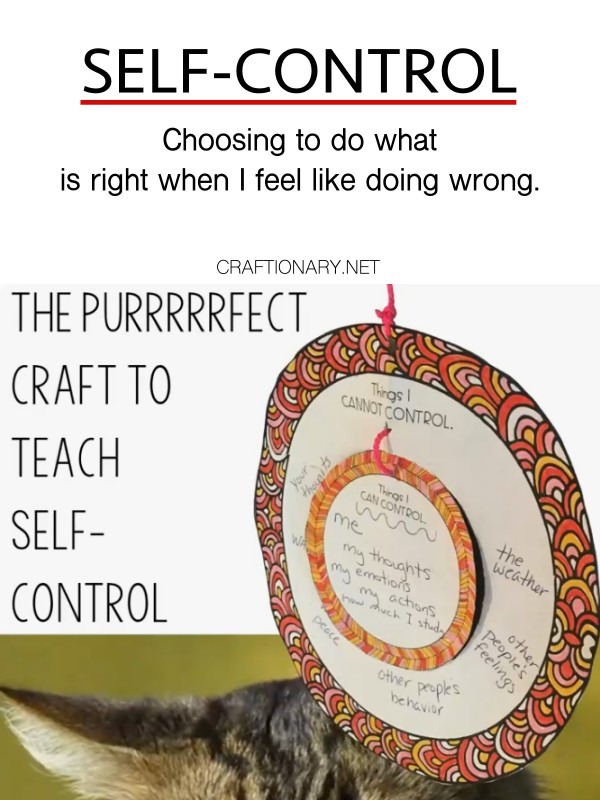 28) Self-control
Choosing to do what is right when I feel like doing wrong.
A control wheel craft is ideal to teach self-control at three ways to cultivate self control. Hanging it in kid's room will serve as reminder.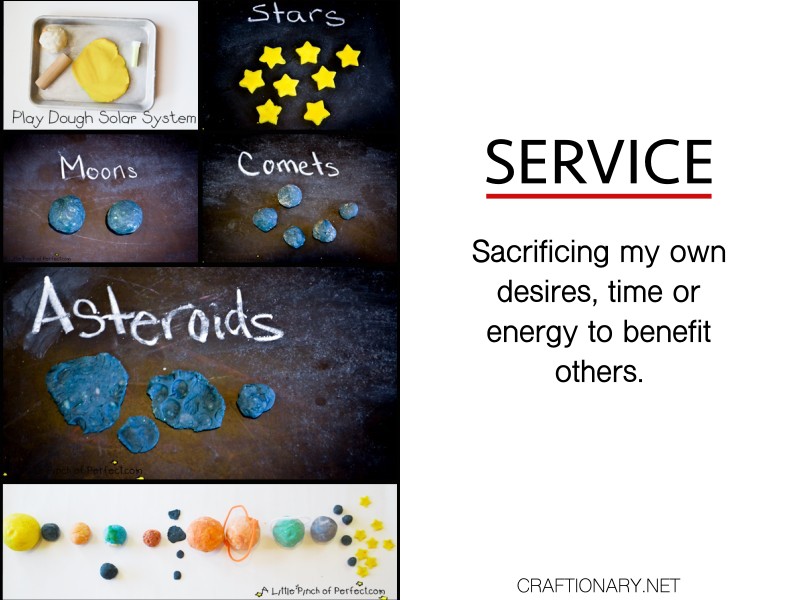 29) Service
Sacrificing my own desires, time or energy to benefit others.
Solar system and universe craft using playdoh at Solar system activities. Make the universe and talk about the service these amazing planets and stars provide to keep a balance. On the other hand, health and front-line workers are always a great example of service as well.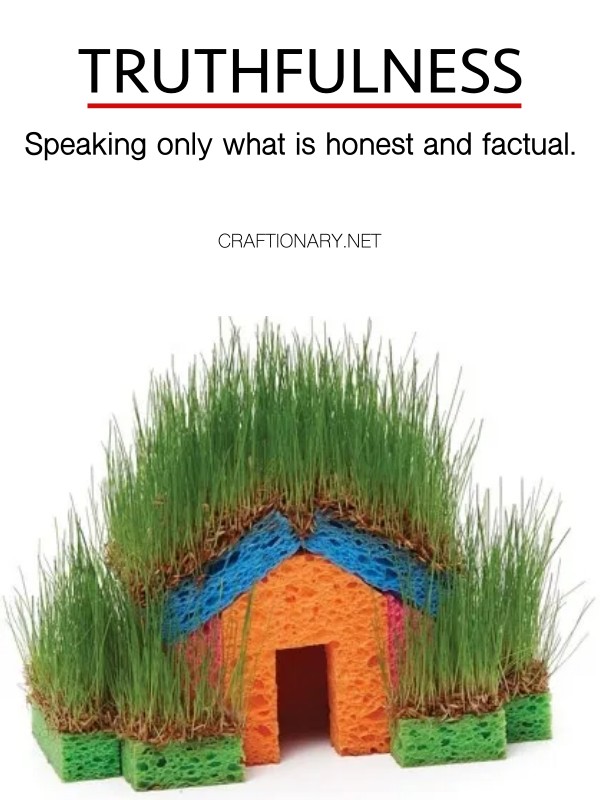 30) Truthfulness
Speaking only what is honest and factual.
Cut and glue sponges into a house shape and grow grass on sponge at gardening with kids. The grass remains true to it's nature and sprouts with water and sunlight.
Character trait crafts activities for kids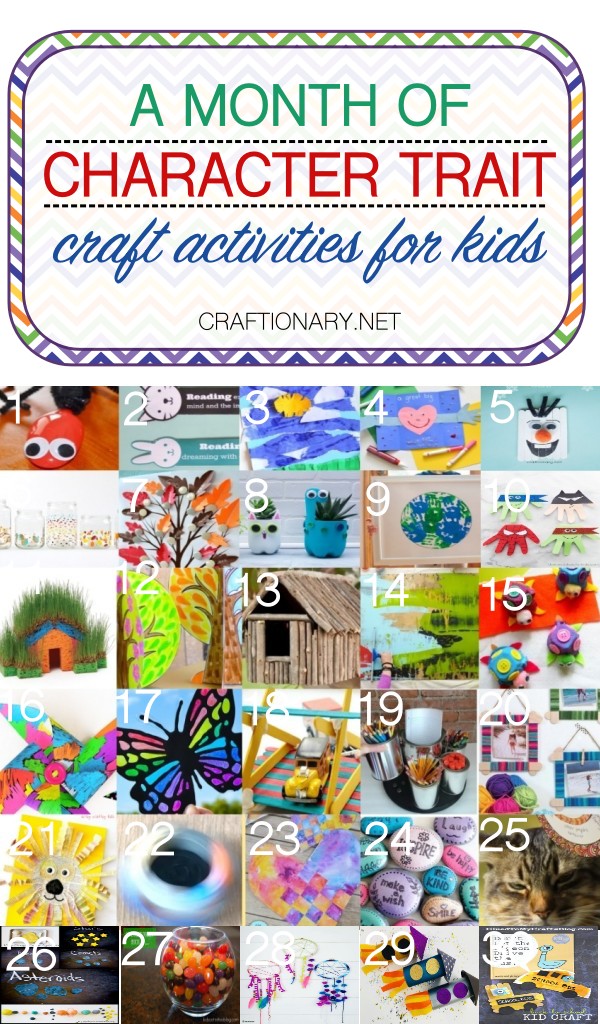 I hope you enjoyed these 30 days of character trait crafts activities. Let me know in the comments section if you plan to on board this month of fun learning with me. I would love to hear what changes you plan to make and activities you would substitute.
You may also like:
DIY Bins Boxes Baskets under five dollars