This post may contain affiliate links. Please see our full Disclosure Policy for details.
DIY jigsaw puzzle crafts and ideas for creative minds. Puzzles are a great activity to get adults and kids involved in brainstorming. But how often just by loosing a few jigsaw puzzle pieces we end up throwing the entire stock away! Today, I am sharing some great ideas to personalized jigsaw puzzle and even jigsaw puzzle crafts to use up old pieces. Did you know you could use paper to make so many puzzle games and activities? Let's check these innovative projects.
DIY jigsaw puzzle crafts
How To Make DIY Jigsaw Puzzle?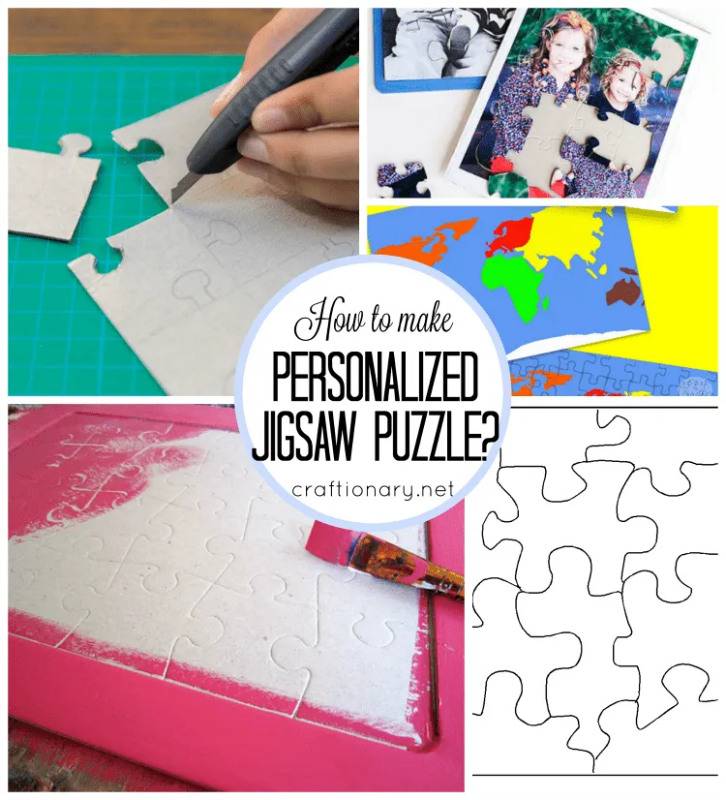 Creative Puzzle Games for Kids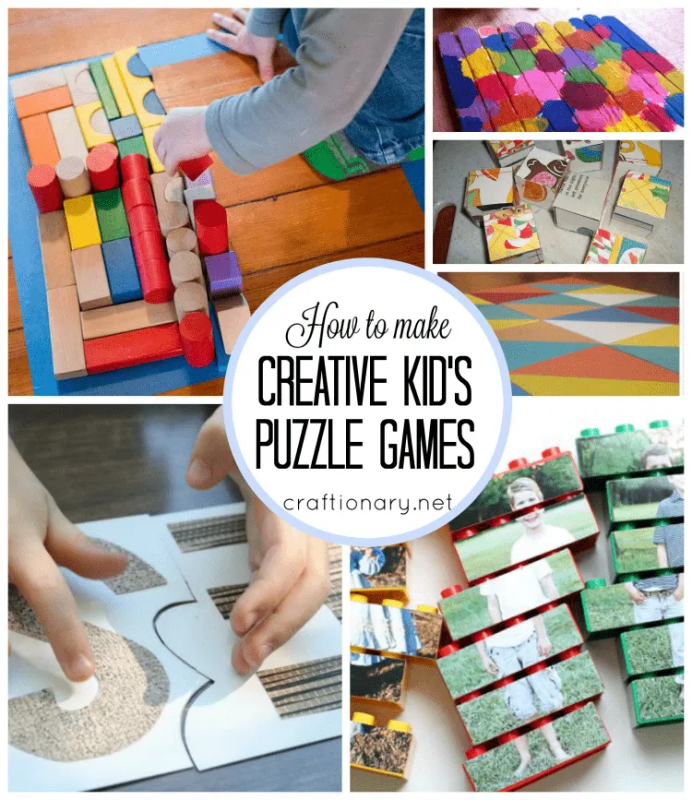 Free printable puzzle activities for kids
DIY Jigsaw Puzzle Crafts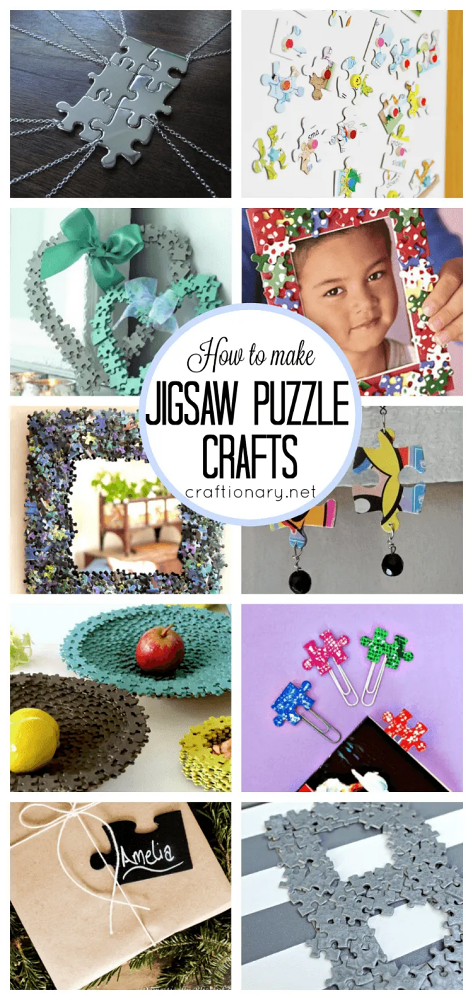 How to frame puzzle via forever in the making.
A good tip is to decoupage the completed jigsaw puzzle before framing it. This way it stays bonded together and protected from any paper damage.
Enjoy crafting and reusing your old and make new DIY jigsaw puzzles.