This post may contain affiliate links. Please see our full Disclosure Policy for details.
These are the cutest bookmarks for kids. DIY motivational bookmarks are just perfect to encourage your little ones to read. Introduce these easy free printable bookmarks to your toddlers and kindergartners. The easy and simple motivational quotes with cute animal friends will make them fall in love with reading.
DIY Motivational Bookmarks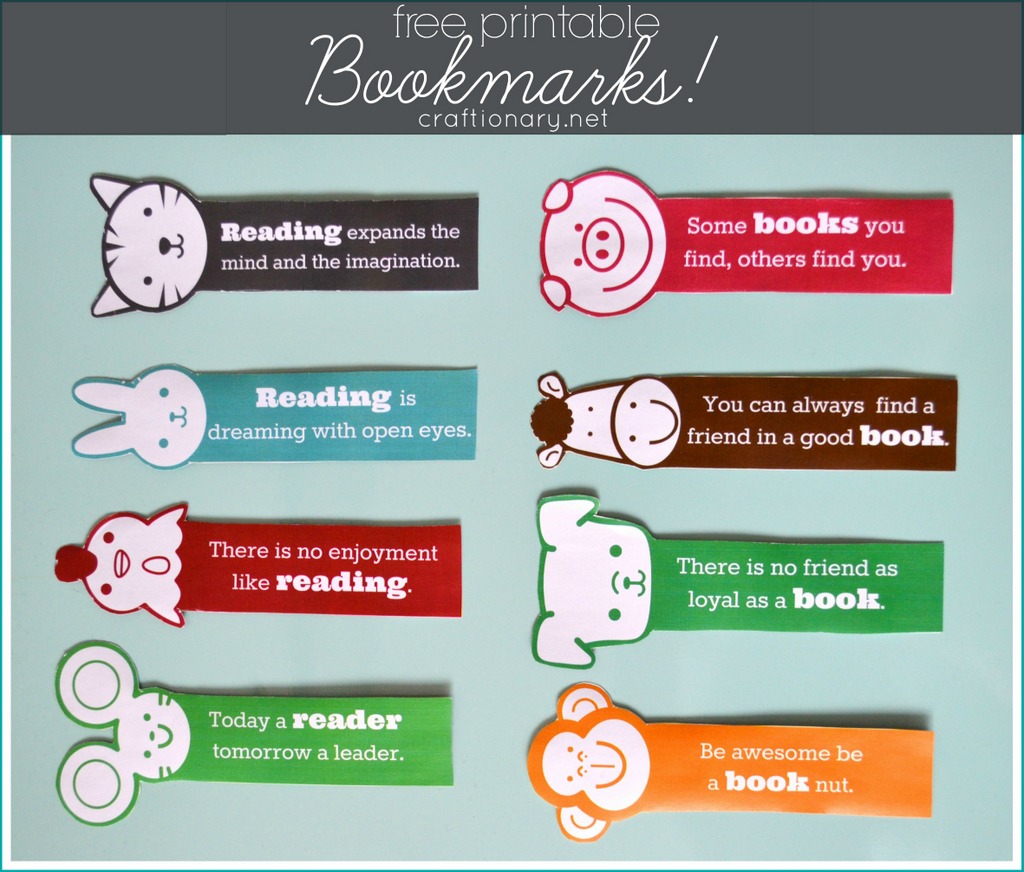 They also make cute little gifts for your kid's school friends. Or birthday gift along with books for the kids.
The colorful animal friends will become your kid's favorite.
My little boy loves to have them around in his books. Especially the ones I encourage him to read himself before going to bed.
Printable Kids Bookmarks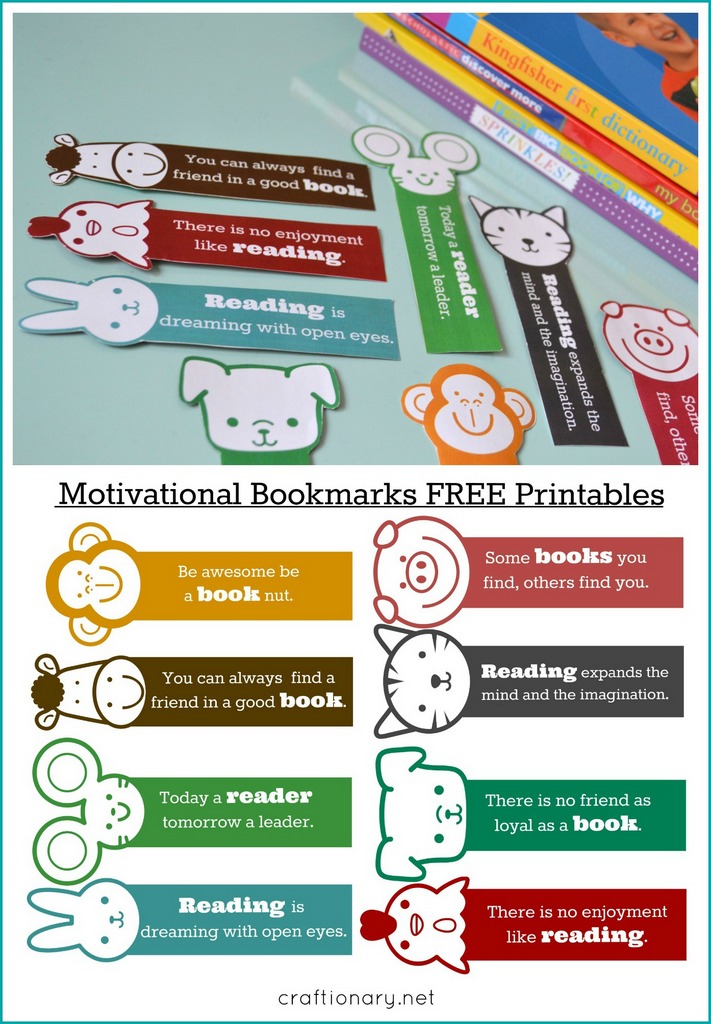 Print these cute motivational bookmarks. They are friendly and fun to have around.
I have these printables available in two sizes. The ones I have photographed are the smaller ones. And personally that size is perfect.
However, if you like slightly bigger bookmarks? We thought about you too. 🙂
Motivational bookmarks printable
[ for personal use only – prints on regular A4 (8×10) size page ]
You can simply print and cut these printables. And they are ready to use.
8 cute animal friends with quotes to motivate kids to read:
Cat – Reading expands the mind and the imagination.
Pig – Some books you find, others find you.
Rabbit – Reading is dreaming with open eyes.
Giraffe – You can always find a friend in a good book.
Rooster – There is no enjoyment like reading.
Dog – There is no friend as loyal as a book.
Mouse – Today a reader tomorrow a leader.
Monkey – Be awesome be a book nut.
For larger size printables go to the links below:
Kids cute bookmarks
Printable set 1 (Rabbit and mouse)
Printable set 2 (Giraffe and monkey)
Printable set 3 (Rooster and dog)
Printable set 4 (Cat and pig)
(For personal use only.)
I hope your kids enjoy using these bookmarks.
You will also like: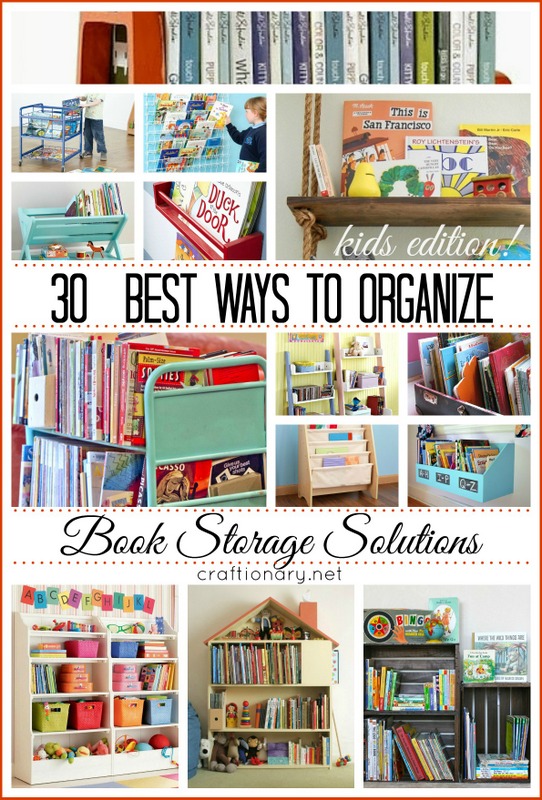 Best book storage solutions
Introducing Solar System to kids
Teaching kids colors
Looking for more great ideas for Kids?
Check out tutorials in the category
KIDS
.
Are you on pinterest?
These are updated regularly whenever I find unique ideas.