This post may contain affiliate links. Please see our full Disclosure Policy for details.
Give a boy bedroom new look, with theme inspired custom DIY pillows. And wall art. My boy loves cars and this is what I came up with!
I chose a few matching fabrics with cars. Added polka dots texture for cuteness sake. Cut a few cars to applique and re-designed a few to have custom car themed bed. I also made corresponding wall art. And hung them above the bed with cars stickers.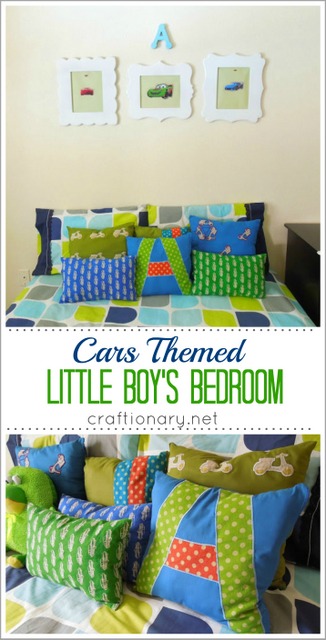 Cars inspired boys bedroom pillows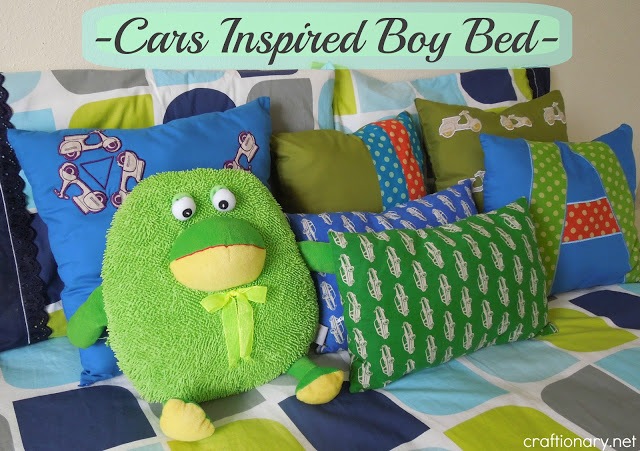 If you have been hanging around for a while now, you surely know I love colors!
Today, I am sharing a special project. It's special because it's about my boy.
He is a "Cars Lover" since he was a baby.
Which made us celebrate his 1st Birthday Cars Themed.
 And now this boy bedroom. Which is actually a blue and green themed boy bedroom with Cars. (But not overwhelming).
Boy Bedroom Pillows
 Adding these few features made my 2 year old feel it's his space.
And he's such a good boy. He loves to keep it all tidy and well arranged.
Sometimes he imitates me trying to make his bed. He will throw down all the pillows and then rearrange as his little heart desires.
I just love that involvement. Moreover he will show me "Cars" on the pillows. Again and again!
How cute can these little ones get. And this is why I love doing things for him.
Fabric for boys bedroom pillow

So, I had some fabric with cars at hand. Which I matched with some plan fabric. And came up with a few ideas to sew them.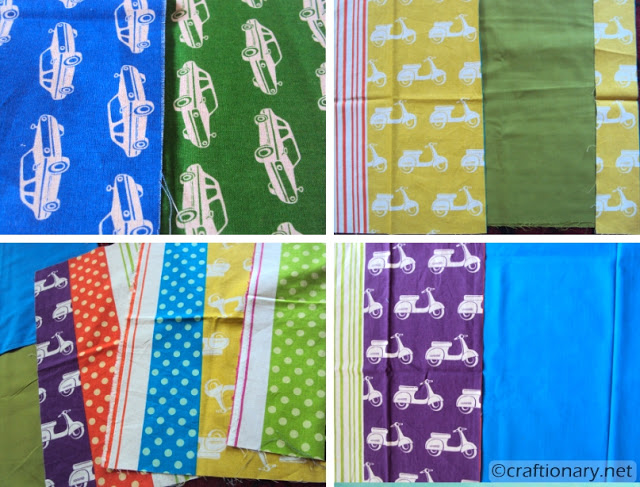 I had two square pillows appliqued and stitched. I went totally absurd with one. And went specimen-style with other.
It's funny how I realized, while writing this post, that the blue pillow is upside down.
Followed by two regular rectangle shaped pillows.

For the next two pillows. I cut the stripes out from the cars fabric. (if you noticed in the picture above).
Now polka dots are cute. And cuteness looks great with little boys.
So, the cars themed boy bedroom goes polka dots.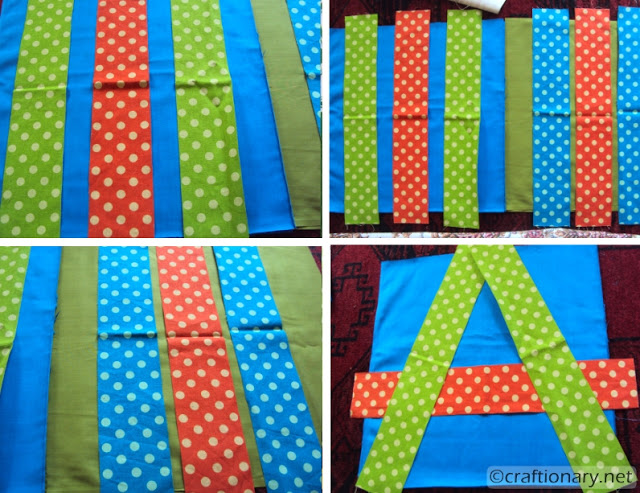 I love the cute polka dots side-striped pillow. And his "A" initial pillow the most.

This is "Mr. Frogie" who is very cute.
Cars Themed DIY Bedroom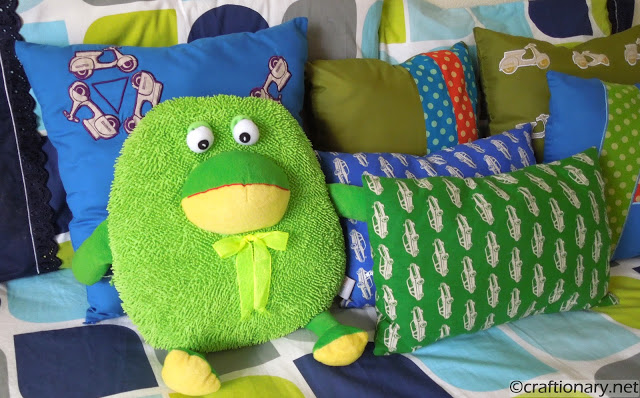 I love how it all looks together on the bed.
 Fun, colorful and happy.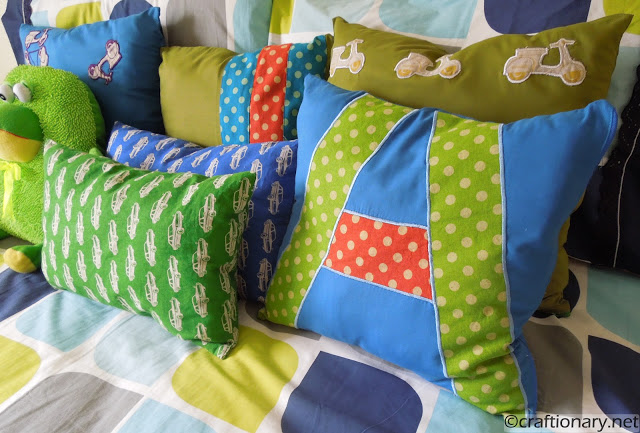 I am also very excited to show you, what I made for the wall above.
Here's a sneak peek. Go to DIY Boy Bedroom Wall Art.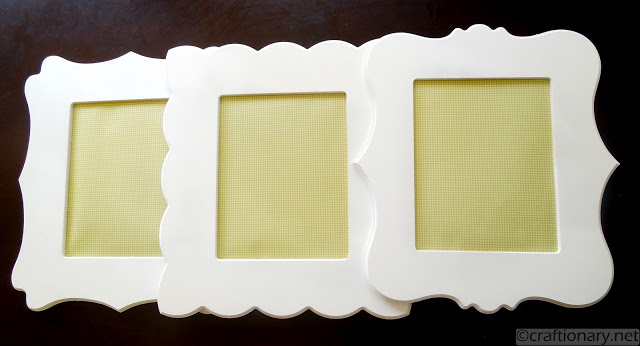 You will also like:
15 ways to make Tents
DIY Disney wall artDisney wall art
 Angry birds games
Looking for more great ideas for Kids?