This post may contain affiliate links. Please see our full Disclosure Policy for details.
Today I am sharing home organization tips from my home. These tips for organization (or organisation) at home are simple and low-cost. You will love how you can easily use the things around the house to organize the daily used items in our life.
Best home organization tips and ideas with simple and low cost house organizing for functional household using common things. These are ideas I personally use at home. Let me share with you my best home organization tips.
Home organization tips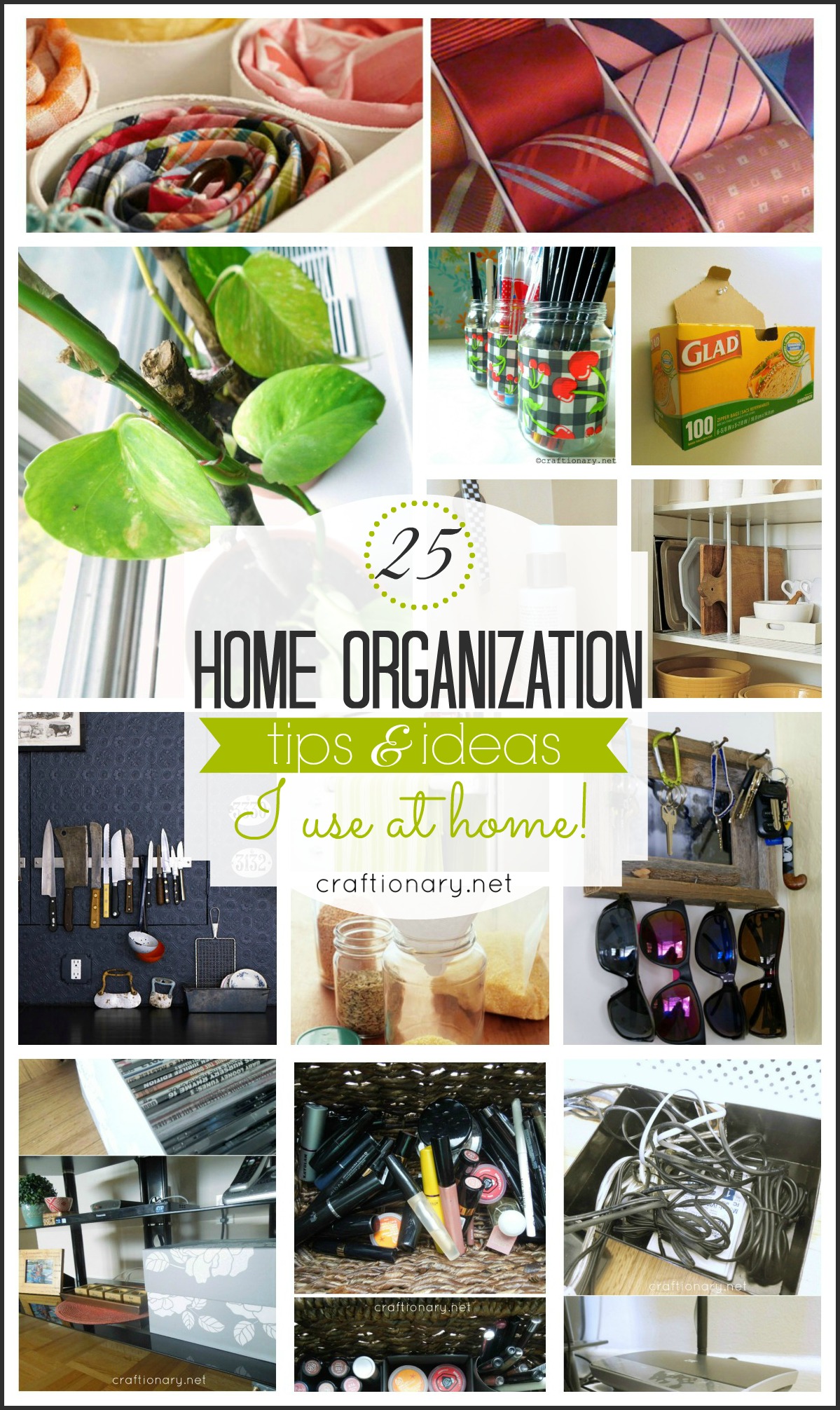 These home organization ideas include tips to organize in bedroom, bathroom, kitchen, living room, closet and even laundry room.
In short these are all the organization tips from everywhere in my home.
Home organization ideas
Makeup Organization
Have you ever thought about using the watch box that's been lying in your closet empty since ever. And you don't throw it away because it may come handy.
Honestly, for me I never put my watch back inside the box once it's out.
So, I came up with this idea to use watch box to organize my makeup. And I love it!
You can also use plastic containers or cardboard to make columns for organizing.
An easy to use makeup box makes a huge difference.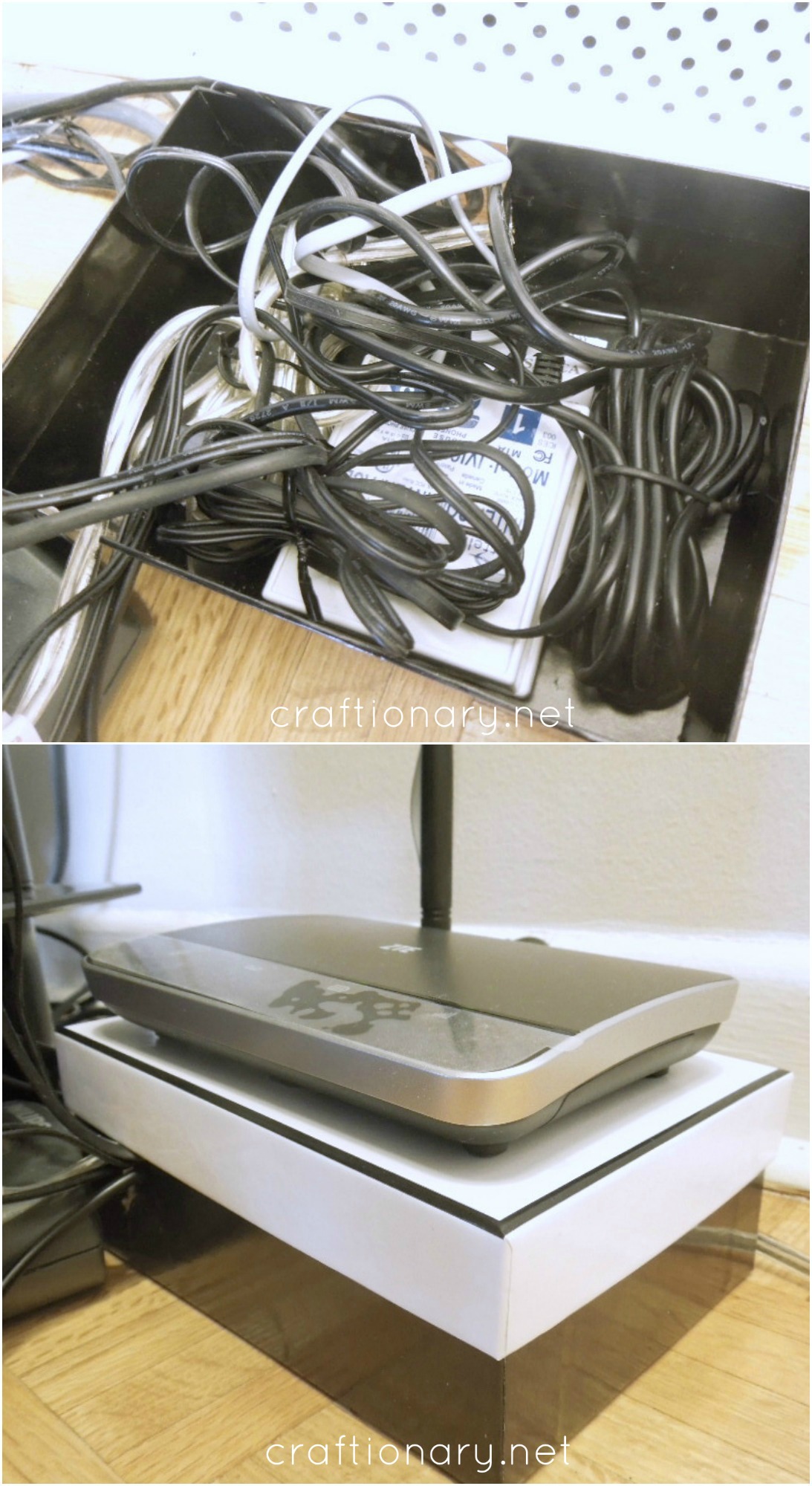 Wires Organization
Oh! How I stress over wires showing up from everywhere! So, I came up with the simplest solution ever.
A cardboard gift box.
Cut small slots at the base of the box and put the wires inside it. Close the lid and you're done!
Ties Organization
Organize ties by rolling them up and putting them inside the drawers.
For more information read how to organize ties for him?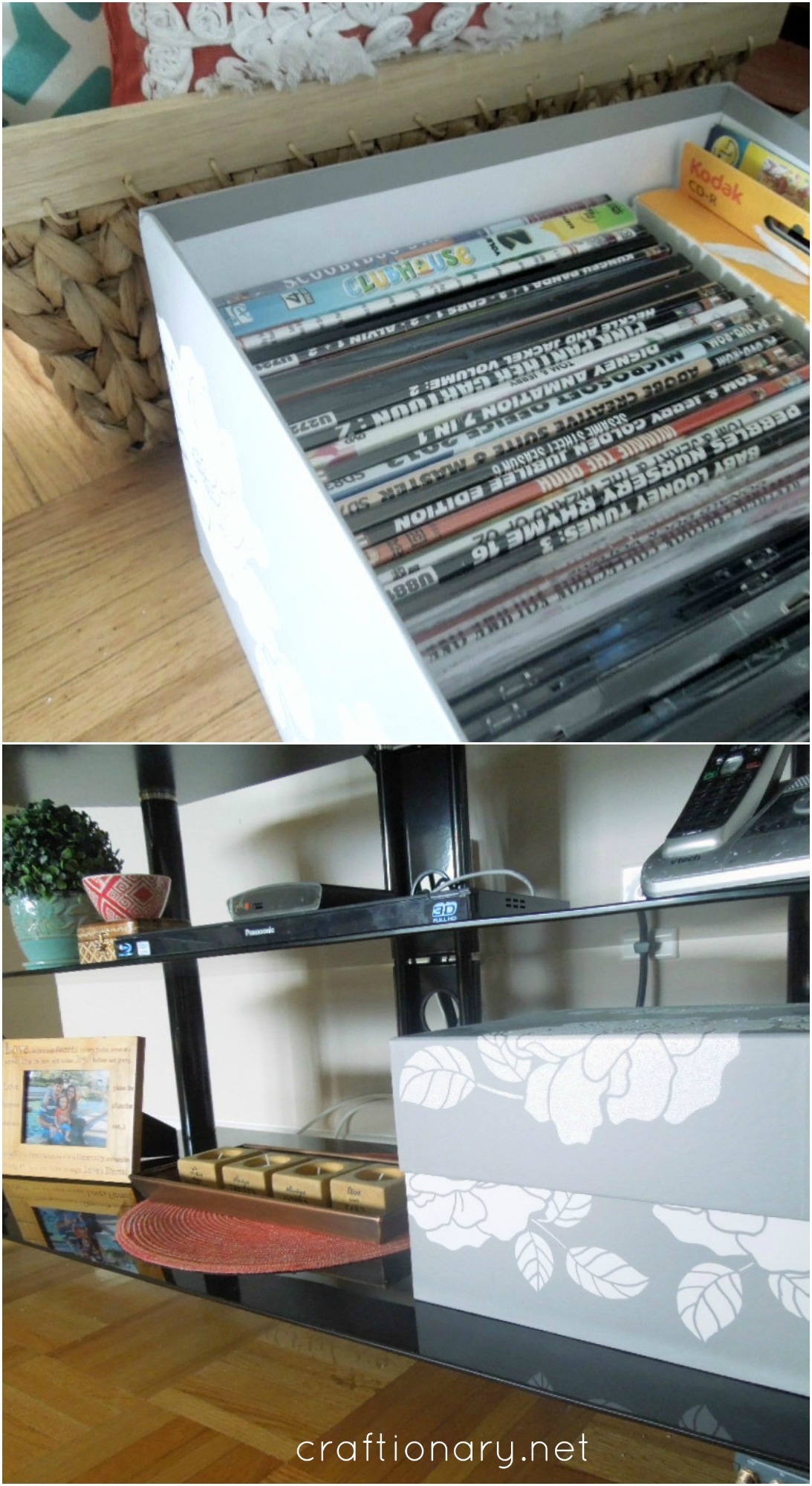 DVDs Organization
Cardboard boxes are a great storage solution.
Think about organizing craft and office supplies. Or photos and DVDs organization.
Everything can be stored in these amazing boxes. I bought this trendy cardboard box from Target.
Spices Organization
Use a magnetic board covered with fabric as a spice storage solution.
You can find lots of great ideas to organize spices in your kitchen.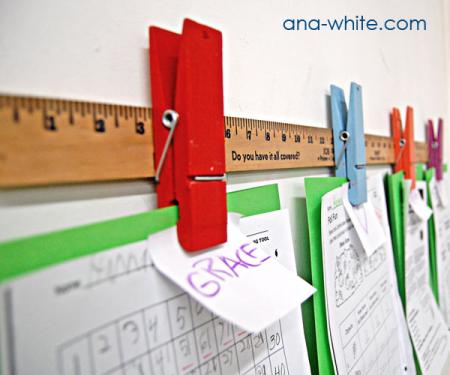 Office Organization
A ruler/ yardstick and clothespin can serve the purpose of displaying kid's art or important notes in the office.
Repurpose Tip
Ever wondered about using kid's cloth hangers? Twist the clips from the hangers and they become instant chip clips.
Kitchen Tip
Super easy idea, use Velcro strip at the front and back ends of the towel.
And you should never worry about the kitchen towel getting dirty by falling on the floor.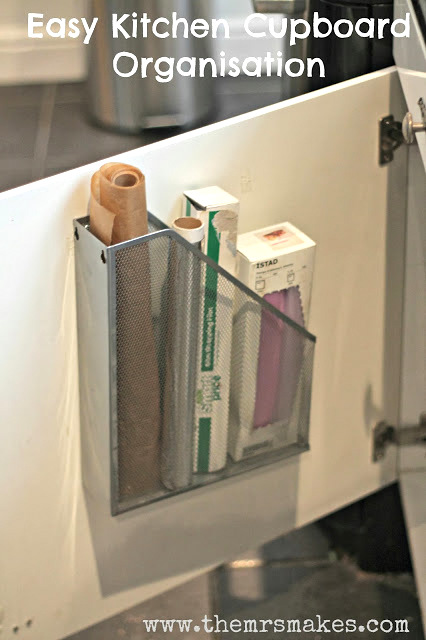 Cupboard Tip
Use a file organizer as storage for kitchen necessities.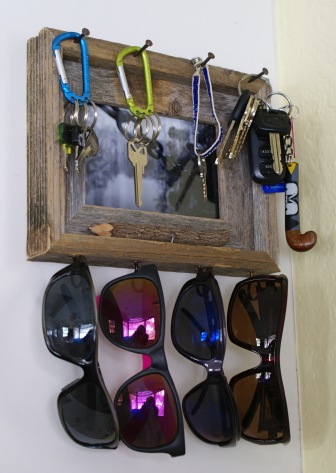 Home organization tips
Turn a frame into sunglasses and key holder. All you need are nails, hooks and a hammer to finish the job.
Bakeware Organization
My most favorite idea is to use curtain rods or wooden boards to make a vertical storage space. Cut to the shelf size and fit right in!
Perfect for storing baking ware, cutting boards, plates and trays. I really love not lifting a heavy stack when I need only one item.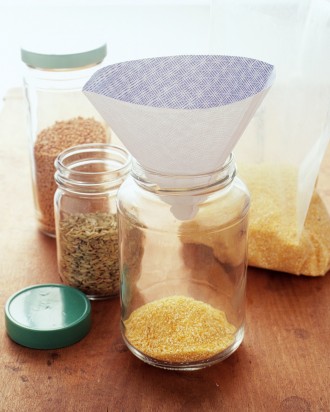 This one is my most used, super handy kitchen tip! Cut a triangle from one end of the paper. And form a paper funnel.
Snip tip off the corner. And pour dry ingredients into a jar with ease.
Great for times when you don't have! Or can't find your funnel.
via Martha stewart.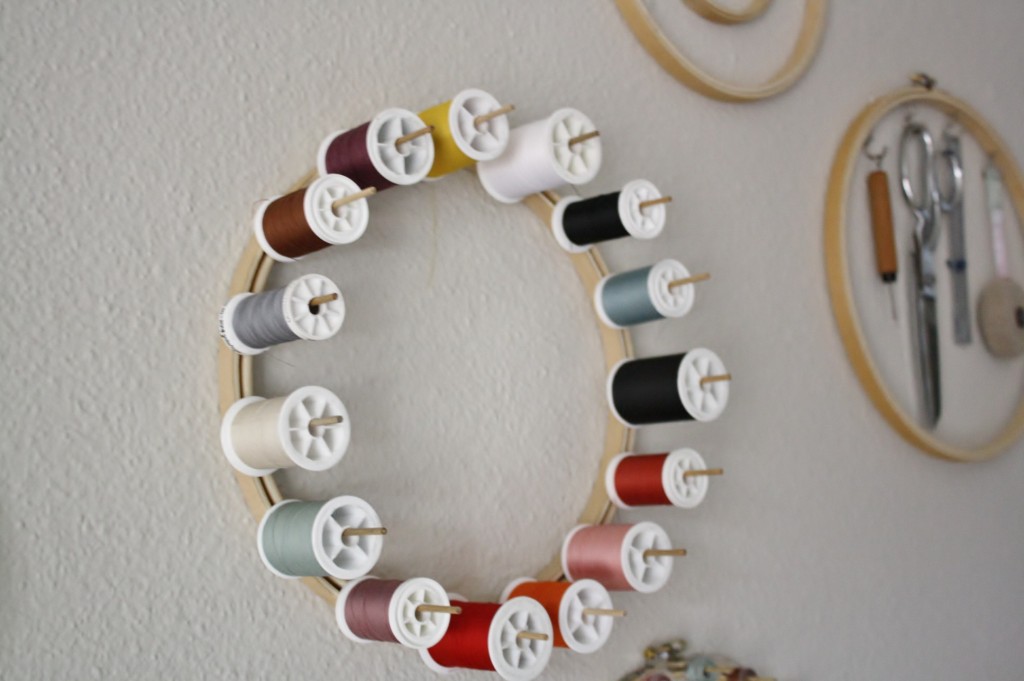 Sewing Organization
Use embroidery hoop and dowels to make a sewing organizer.
There are tons of uses for baby food jars around the world. But I like to use mine for office organization.
All you need is a decorative duct tape and you have cute office supply organizers.
These are great for organizing crayons and other stuff for kids too.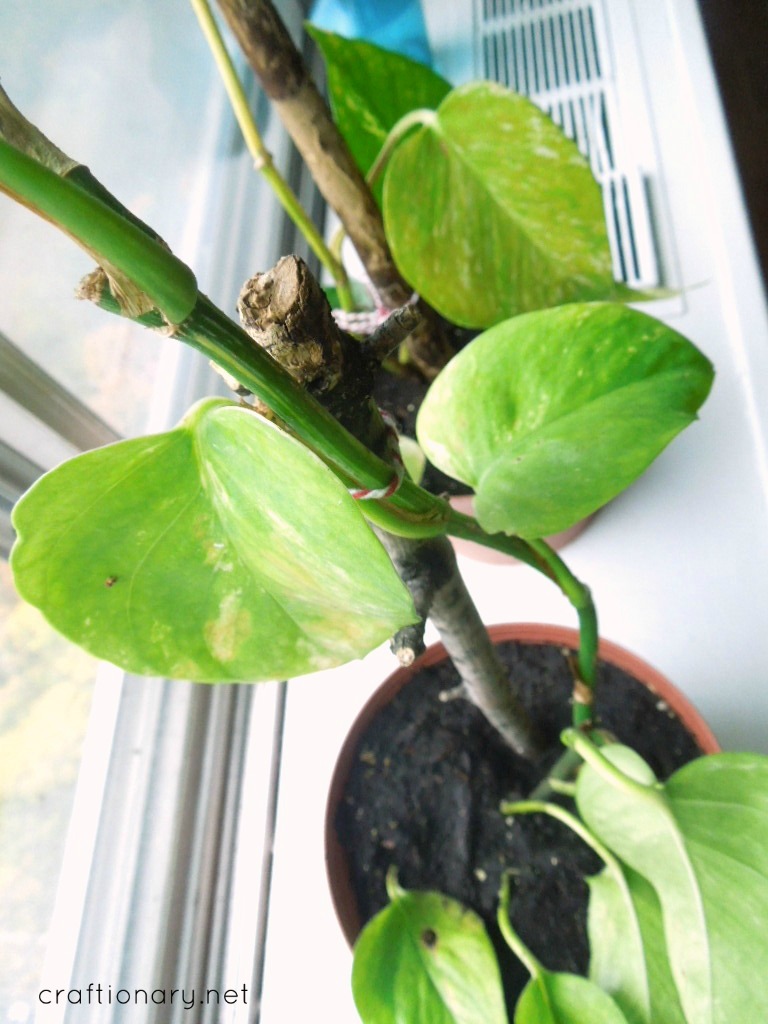 Indoor plants tip
Nothing looks better than natural when it comes to plants.
My simple tip for indoor plantation is to use natural elements like sticks from the backyard for supporting your growing plants.
Here I've used twine to tie my plant to the stick.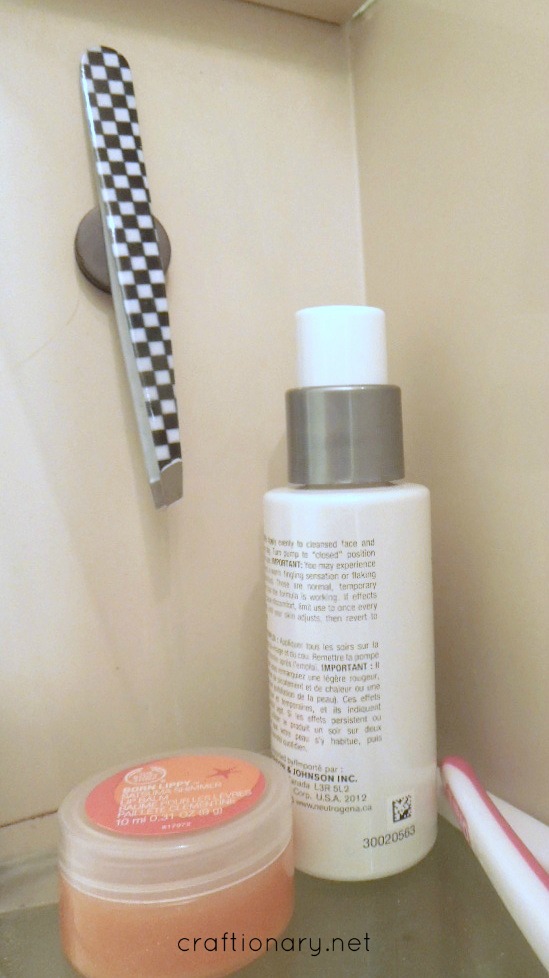 Bathroom tip
Use a magnetic disk to store tweezer/ plucker inside the bathroom cabinet. Super handy all the time!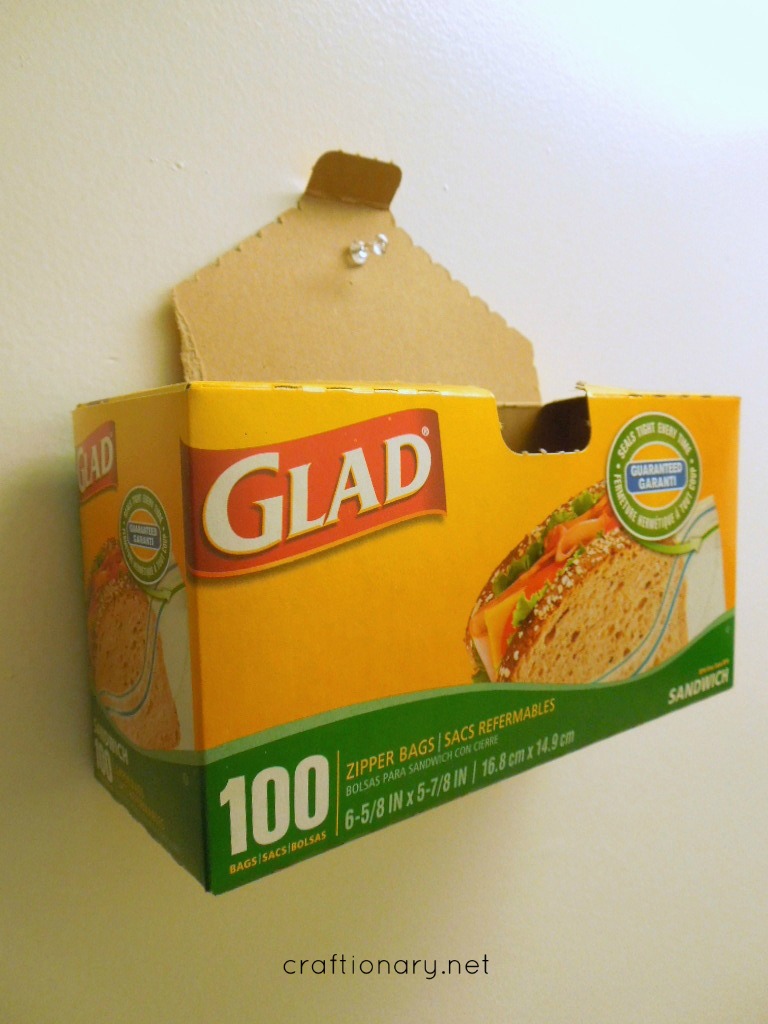 Zipper bags storage
Why waste cabinet space for storing plastic bags! There is a lot of wall space in the pantry that can be used for hanging them.
All you need is a thumbtack and you're done!
Make a plastic containers and frame storage tray for all the tiny craft supplies.
It's so much easier to figure out which ones you want to use for your next project, this way!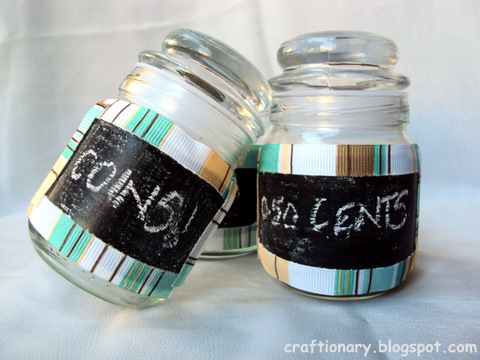 Coins Storage
Small candle lid fits perfectly on the small baby food jar.
I used chalkboard paint to make coin organizers.
Sorting pennies, nickles, quarters and dimes. And writing the total on each.
Helps a lot!
These can be used for storing lots of things like spices, buttons, seeds, dipping sauce and more.
Home organization tips
Sand, stain and add wheels to a crate. And you have your very own portable storage.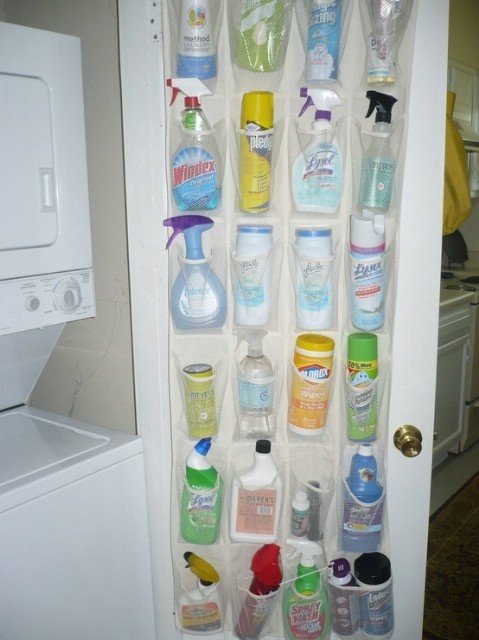 A shoe organizer makes perfect cleaning supplies storage on the door.
Ideal for small spaces!
Use a magnetic strip for displaying knives in the kitchen.
Or for storing office supplies like scissors in the office.
Or for storing personal accessories like bobbin pins in the bathroom/ dressing room.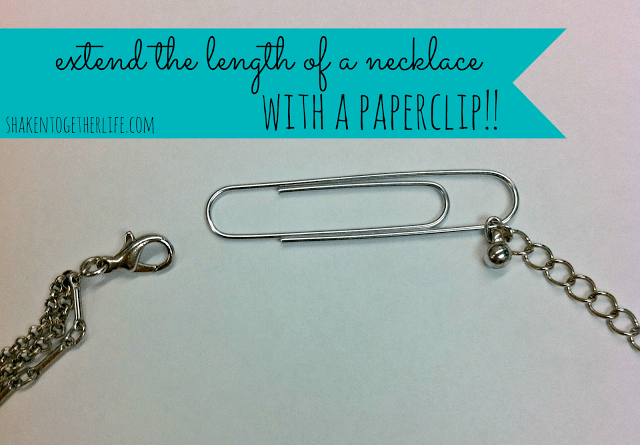 Use a paperclip to extend the length of a necklace.
The best solution that prevents back strain from searching for the right plug/ cable all the time.
Use paper binder clips to hang cables at the back or side of your table.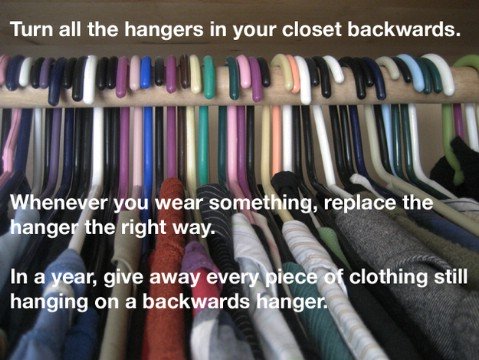 Closet tip
And I saved the best for the last. Turn all the hangers in your closet backwards. Whenever you wear something, replace the hanger the right way. In a year, you will know which ones are not useful anymore!
Do something good with them, like donating. I hope you find my best home organization tips useful. I love using them at home. A few tips were liked by me on pinerest long time ago. And they were just images floating around pinterest.
If you find the sources, leave a comment for update.
You may also like: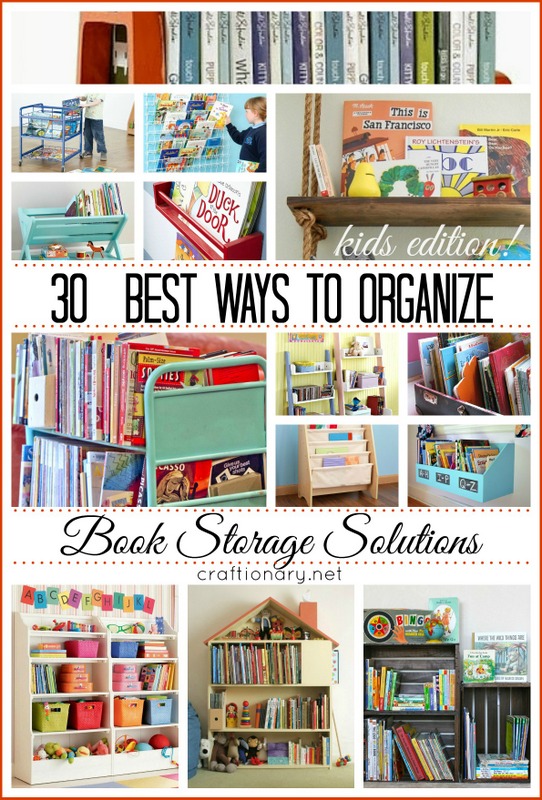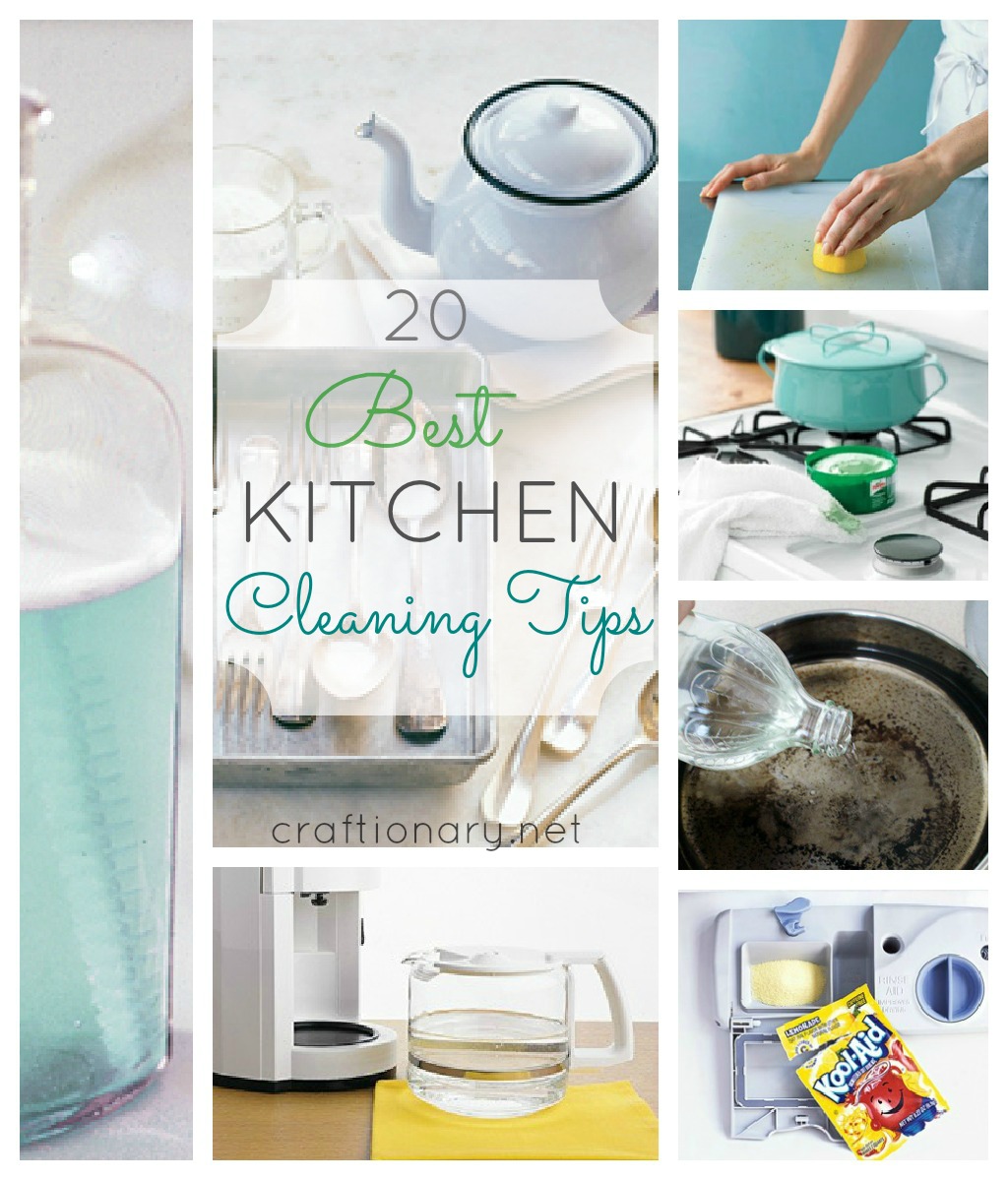 Looking for more great ideas?
Check out tutorials in the category
ORGANIZE
.
Are you on pinterest?
These are updated regularly whenever I find unique ideas.