How do you organize ties for him? I would love to know what works best for you!
Ties can be organized in drawers and on racks.
My husband has a lot of ties, so in order to keep them neat. I came up with this idea.
The reason being it keeps all the ties from unrolling if you need one. You know what I mean, right!
I love how you can simply hang this transparent plastic bag. Or store it in a drawer.
Depending on your closet storage space.
Organize ties for him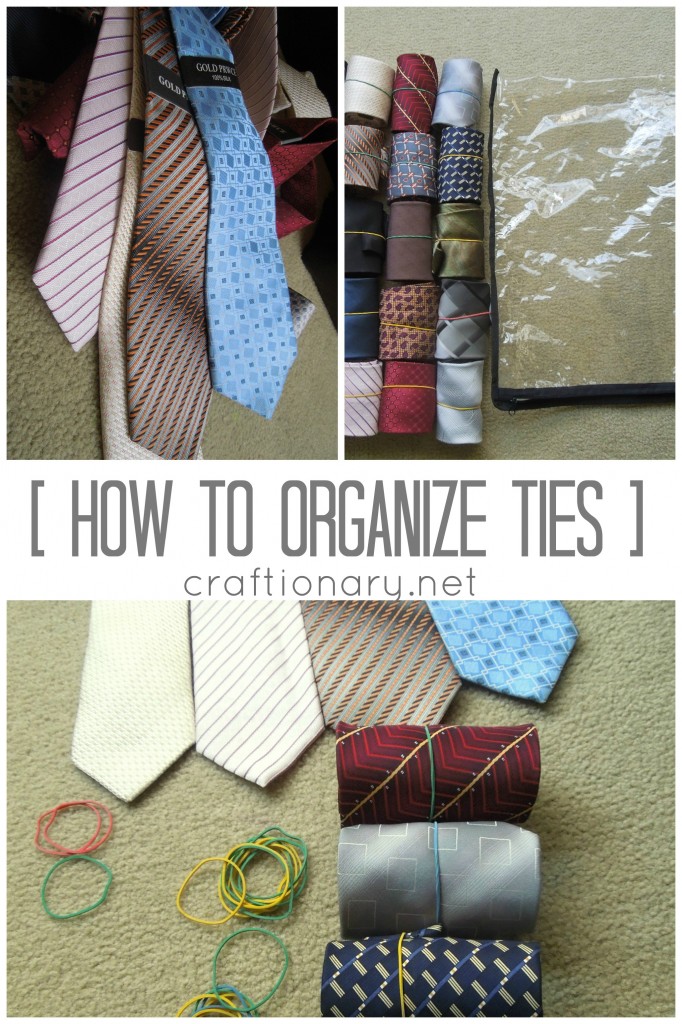 This is a simple storage solution. All you need is a zipper bag. It helps if your bag is transparent.
So the tie can easily be chosen. And grabbed to take out!
Simply role the ties and wind them with a rubber band.
Place them in the bag. And tadah!
You are done.
Ties organization like this is great for any space.
You can hang the bag with a small loop on the hanger.
You can just toss in into a drawer. Keep the zipper side facing yourself.
It's also great for traveling. If the guy travels a lot for work purposes.
I hope you find this idea useful.
I also found a few other tie organization ideas. Check these out: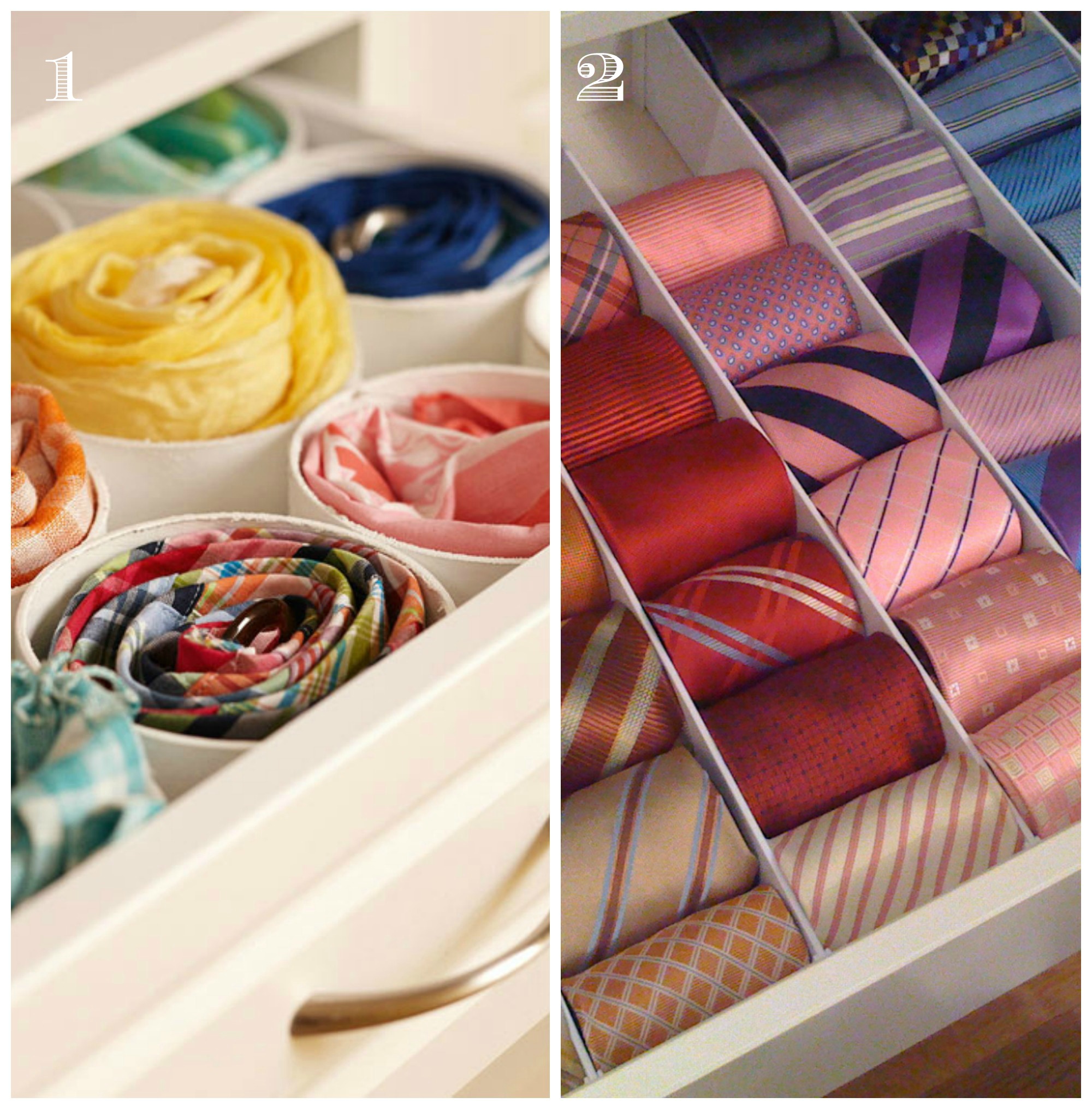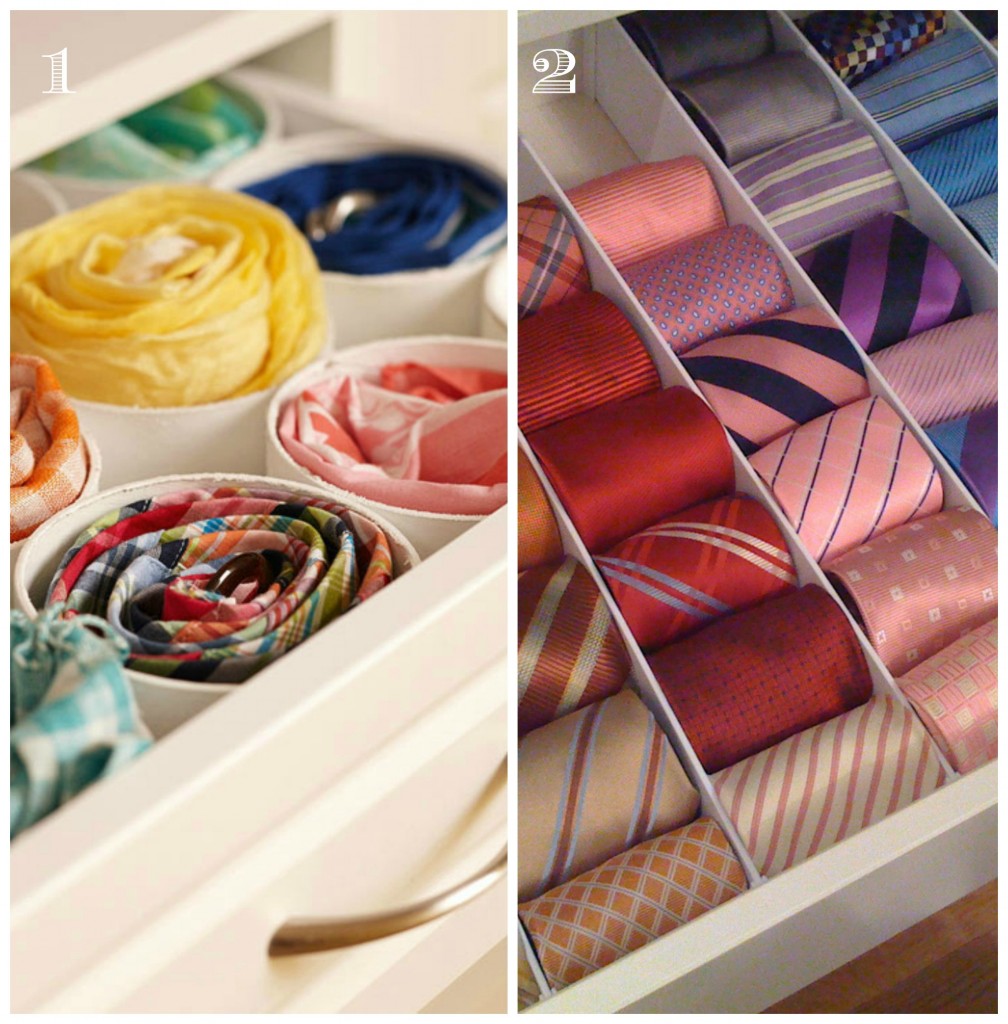 Organize ties in drawers
1  Cut circles of pvc pipes. And use them to store your ties in the drawers. You can also use them as scarves and belt storage.
2  Use drawer dividers to make custom storage for ties. It comes with sticky dividers and plastic bars you can cut to your drawer size. You can also use plywood and strong glue for this custom drawer storage.
Organize ties on racks
 3  Install a rack in your closet for ties organization.
4  You can also make a custom ties rack. Drill some screws into a wooden block  And hang it on the wall.
You can also use drawer knobs for hanging ties. (A more creative approach towards ties rack)
5  Install a revolving ties rack in your closet. Great for using a small unusable corner.
You will also like:
50 Best Father's Day gift ideas
Custom T-shirts (tutorial)
20 Gift Ideas just for him
Looking for more great ideas?
Are you on pinterest?
Updated regularly whenever I find unique ideas.