This post may contain affiliate links. Please see our full Disclosure Policy for details.
Today, I am going to share the quickest and easiest dollar store craft supplies organizer. An organization system that is ideal for small things like beads, glitter, buttons and more. We store those things away and can't really locate them we need them the most. This dollar store organizer is made for securing craft supplies in an organized way using small lids and a frame. You can stack and store it in your cabinets, drawers, or even shelves.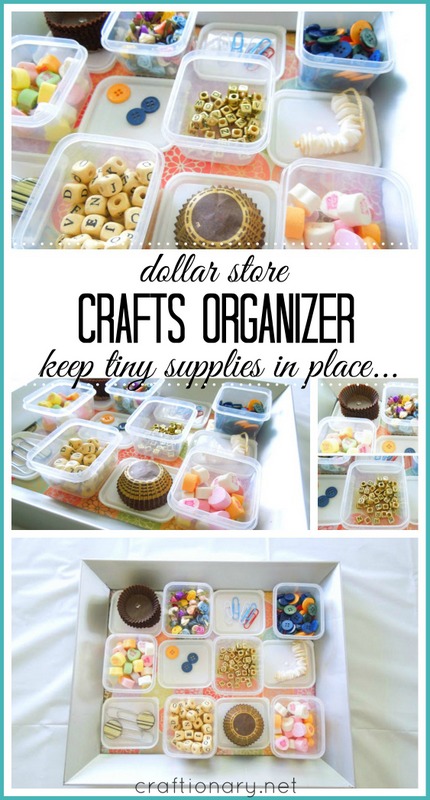 Dollar Store Craft Supplies Organizer

Dollar Store Craft Supplies Organization
I can think of 6 great uses for this:
1. Small Craft Supplies Organizer
Sort your tiny craft supplies in different containers. Use labels if you like and arrange them in a tray so that you are not lost looking for individual tiny boxes. You know where all small things can be found.
2. Office organization
Use it to keep office supplies like paper clips, thumb pins, staple pins, etc handy. It will look decent on your working table as well!
3. Inspiration Box
Think about using it as an inspiration box. When you are stuck thinking how to be creative with your next project use it.
4. Kids activity
Use it as an inspiration box with different random things. Challenge your kids to create something using it. Great for vision and creative learning with possibilities to work with limited supplies and brainstorming.
5. Memory game for parties
Make a memory game by displaying various items in this tray. Have a variety of different items just like in the picture based on difficulty level that is age appropriate. Show the tray for 30 seconds or so to each player taking turns in a secluded space and then hide the items by covering it with a towel or paper. The player that guesses the most items wins the game.
6. Baking supplies organizer
Do you love to bake and keep things organized? You will love these baking organization ideas. This small supplies organizer is handy for securing edible decorations that you use in baking. There are a variety of small edibles in baking from sprinklers to fondant flowers. You can keep them assorted by colors as well.
Organizer for craft supplies
Plastic lid boxes
Frame
Double-sided tape
Scrap paper
This is just a 10 minute project to make craft supplies organizer. All you have to do is slide scrap paper of your choice into the frame to create a background. And stick the plastic containers on the glass using double-sided tape. If you like a more permanent job! Glue them.
As, I like to keep somethings (like paper clips, paper wraps and threads etc) on lids better than inside the containers. I went with an alternative pattern of sticking lids and boxes for various craft supplies.
And that's all. You are done!
I hope you enjoyed this quick organization tip which is good on budget too.
What's your favorite organization idea?
You will also like: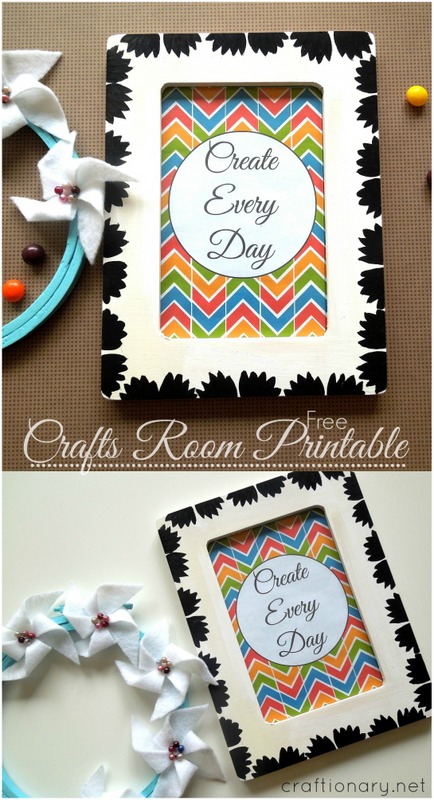 Looking for more great ideas?