This post may contain affiliate links. Please see our full Disclosure Policy for details.
There are so many things that need an organized storage for sewing. Sewing organization using embroidery hoops is a great idea for storing sewing tools creatively. These genius Embroidery Hoop organizers are easy to work with and safe to have in a house with curious little kids.
They stay out of reach of children and give your sewing corner an artistic and organized wall.
Let's take a look at these
Embroidery Hoops
used for
Sewing Organization.
(1)
Make thread rack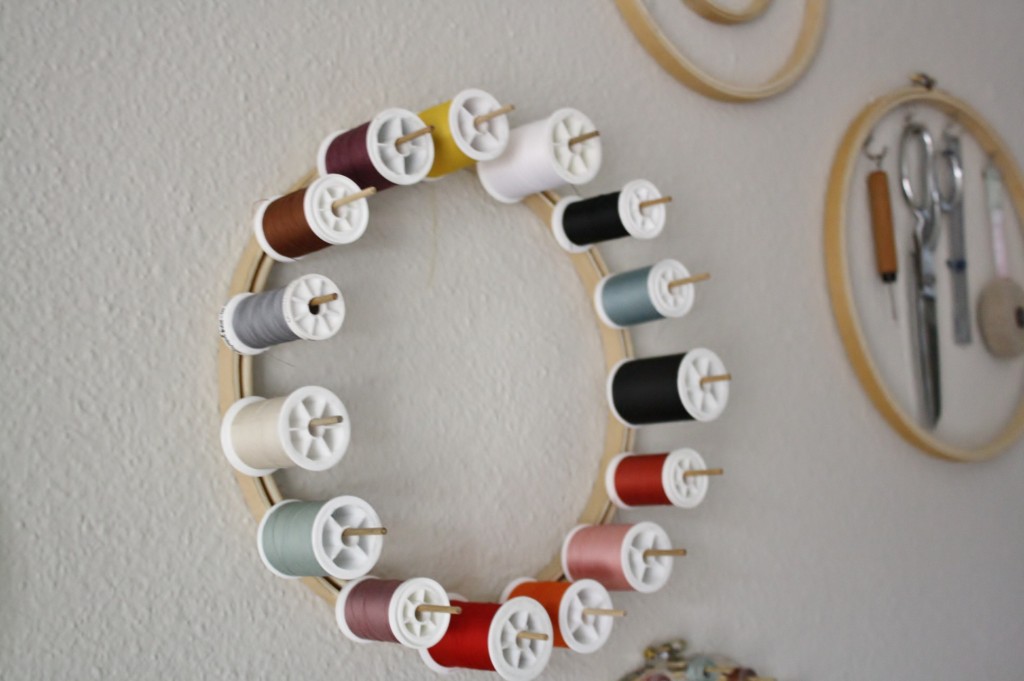 Stacie sliced dowels with the help of a blade and glued them between the two rings of the hoop.
I love how she explained the distance between each dowel by comparing the hoop with a clock.
Tutorial to Make Thread rack.
(2)
Sewing Tools Organizer
To make the sewing tools organizer you will need an embroidery hoop big enough to fit all the tools inside. You will also need to figure out how many sewing tools you want to hang.
Stacie managed to screw the ceiling hooks into the hoop by hand.
She also has a very nice trick to check if the embroidery hoop balances well and how to distance the wall hooks.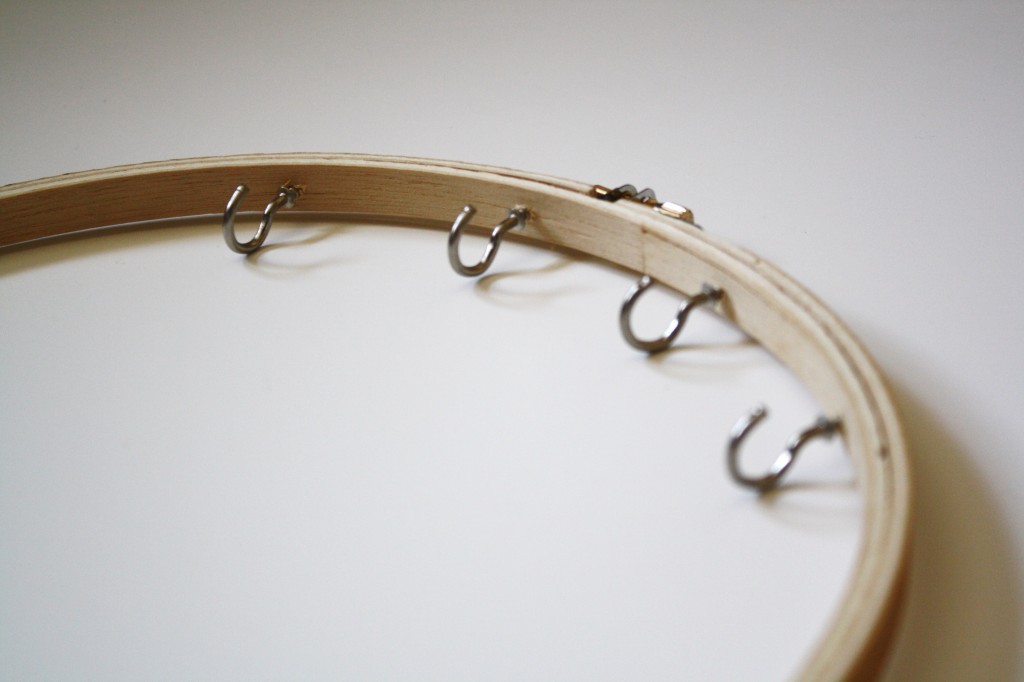 Tutorial to make Tools Organizer.
Thanks for sharing these wonderful inspirations to organize sewing tools with us Stacie. These ideas are also budget friendly.
Looking for ideas to use embroidery hoop besides sewing organization.
You will also like:
Learn to embroidery stem stitch to make numbers and an artistic way to draw birthdays of your family inside the circle.
Use braids of yarn in different colors to finger knit an embroidery hoop.
Make pinwheels with felt and decorate with them to make a wreath.
Makes a cute wall art for kids and crafts rooms.
AND
8 Extraordinary DIY wall decor projects and tutorials.