This post may contain affiliate links. Please see our full Disclosure Policy for details.
I made my gallery wall with wall decor ideas that are easy to make.  The 9 Easy wall decor ideas I have shared here are all very different. You can easily DIY these wall art to match your decor at home.
So, finally the easy Wall Decor Series ends today.
I am so happy to share with you the Gallery Wall reveal. I had been wanting some colors in my neutral space! And honestly, I have to admit "My Home is Custom Designed by a 3 year old". Which means I don't decorate or accessorize my home because it just doesn't make sense.
I love decorating but I don't want a house where my kid is not safe.  So, for now I love the cozy environment where my boy is free to do anything anywhere anyway.  But you can not blame a crafty person, the bugs inside my brain made me do this!
The good news is the walls are out of reach! Yes!
Let's take a look at:
Family Room Gallery Wall Reveal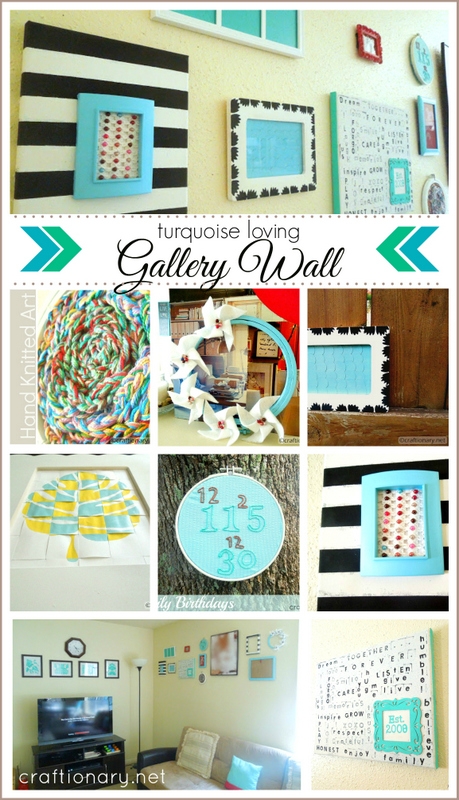 I think the red color compliments the blue!
The black and white stripes makes sure it's not over done.
And burlap is a great way to bring balance.
Gallery wall with color, stripes and love
defines it!
Two months back I started this wall art series.
I had collected a few canvases, frames and embroidery hoops and arranged them.
Not convinced I rearranged them.
Until I liked the arrangement showed below, which again is slightly different from the original.
 I stenciled an art on burlap to make burlap frame.
And slipped in a scrapbook turquoise paper in the collage frame.
These two tutorial less projects were very quick to make.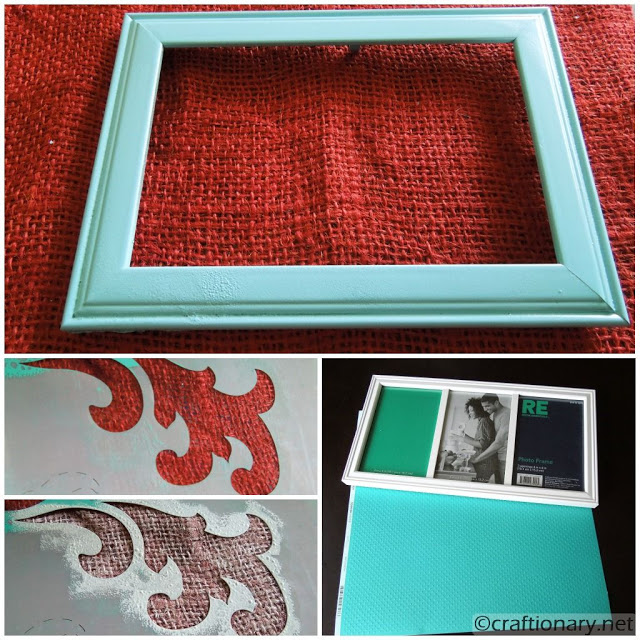 Here's another view of wall art arrangement on the wall.
So what do you think?
I love one big picture on the wall.  And also love a combination of small frames.
DIY Wall Decor Series
NINE Extraordinary Projects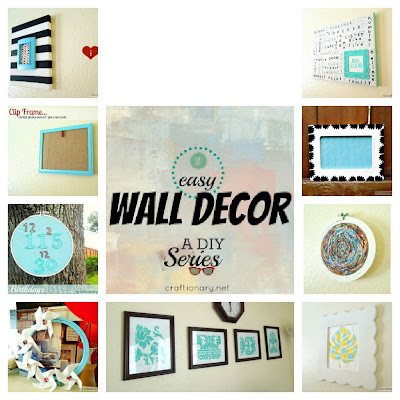 You can find tutorials to each project in this series here:
I hope you enjoyed my Family Room Project.