Paper circles wooden frame.
I had been working on a Series of wall decor for Summer. To create a Wall Gallery for our living room.
The series comprises of easy tutorials and ideas for creative art.
Today's project is a wooden frame.  I used stencil to paint the frame.  And cut paper circles for making the texture art display.
Circles Wooden Frame
Textured Circles and painted wooden frame.
There are many ways you can make a wooden frame look pretty!
Here I have used stencil for painting the frame border. And paper circles for art display.
Make It:
 
With the help of a circle cutter, cut circles of a particular size you would like.  Mine are an inch in diameter.
Next glue them onto a paper of the frame's size in one direction.  And spray paint it, when done.
I love a little distressed red color on the sides.  It matches my red and blue theme.
Since the stencil is so small. It is hard to neatly stencil it. So I traced the stencil on the frame.  And painted it with a brush.
When the paint dries, assemble the frame.  And wooden frame is ready to display.
I love how cute this art looks. And how fun it is to make!
It can be painted to match and decorate any space.
Whether it's your living room, entry way, baby nursery, playroom or kitchen.
/
Paper Circles Art
/
Do you like to make easy crafts for home?
If yes!
This wooden frame would have definitely given your an idea that fits in your space.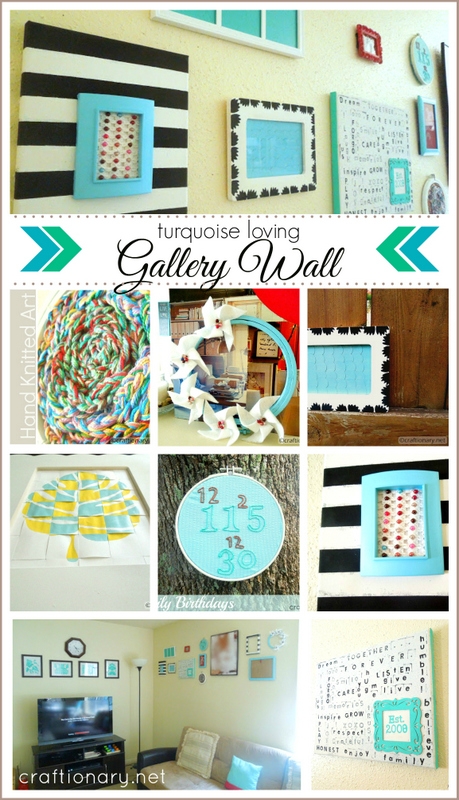 You will also like:
Stencil divide frames
Stripes canvas art
Clothespin art display
Looking for Wall Decorating ideas?
Check out tutorials in the category 
Wall Art
.
Are you on pinterest?
These are updated regularly whenever I find unique ideas.