I just love to paint everything blue. I painted the easiest canvas art ever.
You will need some tape and paint to finish this project. A beautiful lace piece makes all the different.
So let's get started with how to paint stripes on the canvas?
Canvas Art tutorial
I had been working on a Series of wall decor for Summer recently and I came up with a Wall Gallery. The series comprises of easy wall decor tutorials and ideas. And finally I'll be revealing what it all looks combined together.
This is so exciting for me. I hope you will love to follow along.
Series- Easy Wall Decor
(1)
Canvas Art- Black and White Stripes with a Frame
I made this stripes and frame canvas in less than 20 minutes. I know you believe me because you can too.
I didn't use painter's tape, but instead was curious if a self-adhesive mesh tape would work!
And it actually did a pretty neat job.
Spread the tape on the canvas measuring the distance. And flatten the edges with your nails for good result.
Make sure little pores are sealed with your nail tips.
Now go all wild with paint (I used acrylic paint). While it dries, spray paint the mini frame. And add a pretty lace piece inside. This pretty thing really made all the difference. Glue it on the canvas.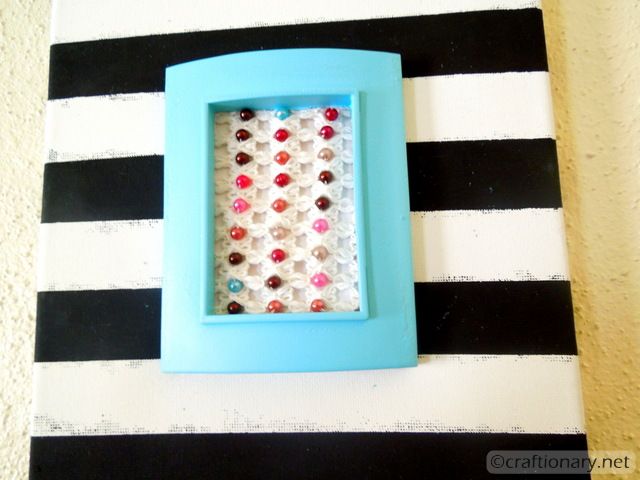 And that's all folks. Easy as a pie!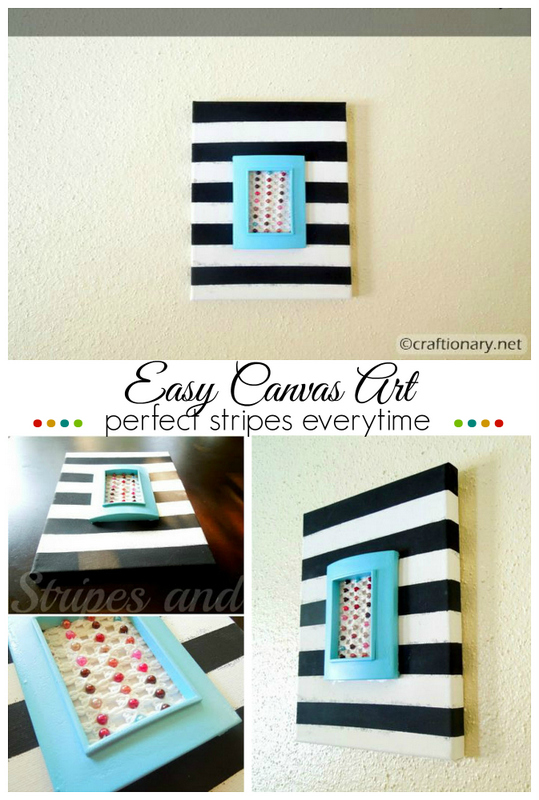 Do you love to make easy wall decor for home? I hope you enjoyed this canvas art tutorial.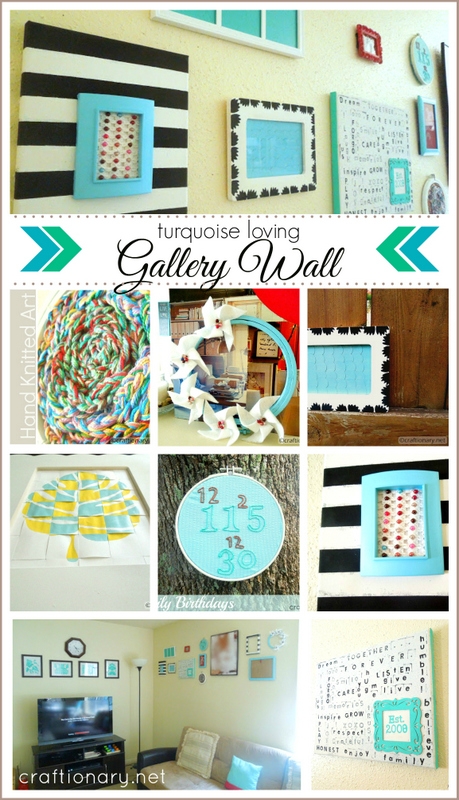 You will also like:
Stencil divide frames
Chalkboard from foam boards
3D wall art
Looking for Wall Decorating ideas?
Check out tutorials in the category 
Wall Art
.
Are you on pinterest?
These are updated regularly whenever I find unique ideas.