This post may contain affiliate links. Please see our full Disclosure Policy for details.
An easy idea to recycle an old frame. Use burlap as frame background and stick a clothespin to turn an old frame into an art display frame. You can use this frame in office organization. As well as kids art display at home.
This is the easiest project I have ever made.
Series- Easy Wall Decor #2
Take photo display frame further
While some may argue that this idea is very typical but it can be grand and statement-looking with a few tweaks. Let me share a few ideas on top of my mind when I revisited this post after years.
You can use a metallic frame and lace piece as a background.
Add a cabinet knob for hanging art and photo frames to a steel backed frame with magnet. Consider checking out magnetic boards for inspiration.
Spray paint the edges of the frame with mercury glass paint to make an impact.
Add a beautiful fabric piece instead of burlap for backing.
Consider adding embellishments and blings to the frame's side. Mod melts will look cute and stylish.
Paint a motif with a stencil on the frame or the background.
Uses for display frame
Display frame is not limited to using as a photo display or art display. There are so many uses for these display frames.
You can use it to display a grocery list, office notes, important to-do list or even a note for someone when you leave.
Moreover, it is great to use for holding a record of plants or plant marker.
In the crafts room, you can use it to keep note of things and locate them by referring to the list you display on the frame on a convenient location.
In a wedding, use it to hang a note for your guests or to give them instructions for an activity.
These frames are also handy for hanging menu lists, chore lists and important deadlines.
Imagine using them as menu markers at a party or event.
Clothespin photo and art display frame
Spray paint the frame. Cut a piece of burlap the size of the frame. Use glue stick to fix it in place on the frame board. Finally, use tacky glue to stick the clothespin in place.
You can also go for nice looking clips for hanging. And displaying your photos and art. But I wanted something teeny tiny to keep the focus on what's displayed.
That's all. I hope the clothespin display frame inspired you today.
You will also like
art display ideas
I have shared. In this post, you will find ideas to make a collage, gallery wall with frames and even a painted dedicated center to display art and photo frames.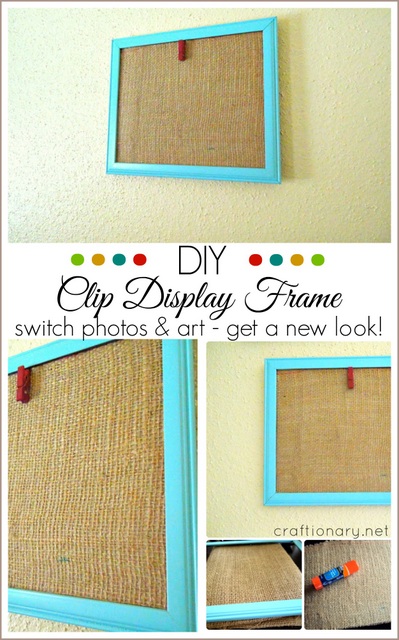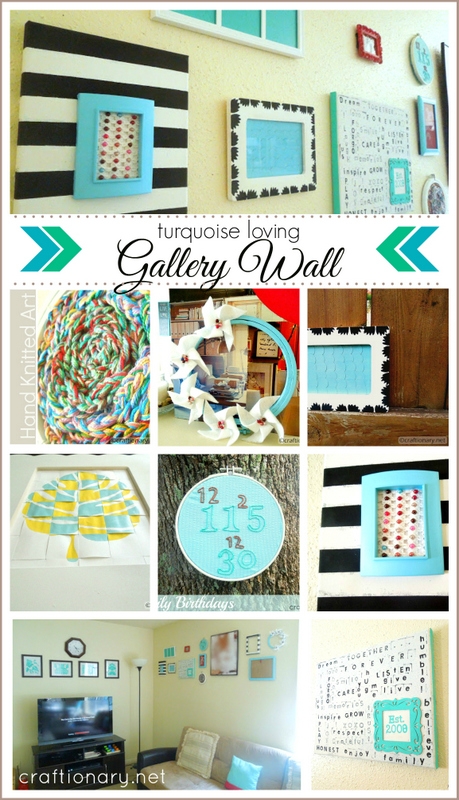 You will also like:
Looking for Wall Decorating ideas?
Check out tutorials in the category Wall Art.
Are you on pinterest?
You will also enjoy the DIY wall art and DIY projects Boards.
These are updated regularly whenever I find unique ideas.