This post may contain affiliate links. Please see our full Disclosure Policy for details.
Today I am sharing a simple big stencil idea. Stencil divide frames set. Make a set of frames from a wall stencil.  You can use this technique to make custom wall art, that matches your wall. Cool, abstract and modern touch with wall art. Simply mark parts of your big stencil.  And paint  stencil on card stock.
Big Stencil to make frames
Use a large stenciled design and paint portions of it on a set of 8×10 size frames. Stack them together on the wall or arrange them horizontally to make a wall art.
Do you have a big damask stenciled pattern, that is ideal for your walls? But you don't want to use it to paint your walls. You can use this trick with any large vinyl cutout.
How about dividing the big stencil design. Paint it. And frame it.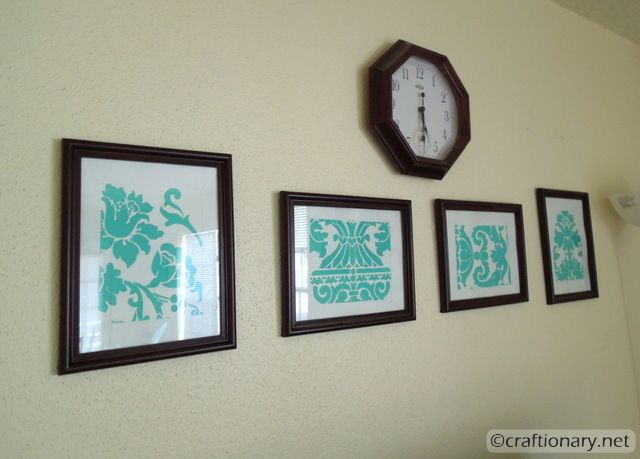 Wouldn't this be the easiest and fastest way to decorate!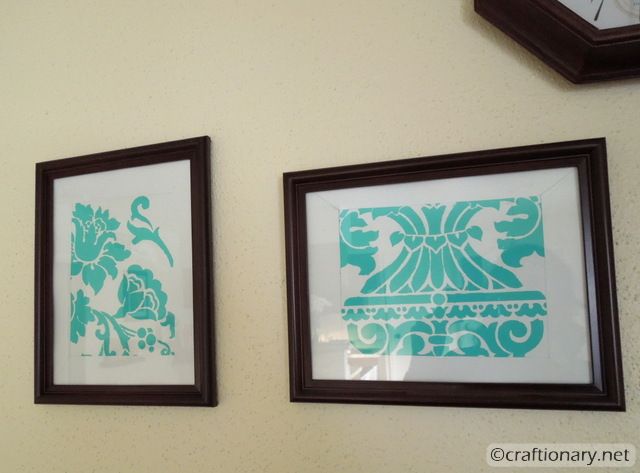 And now I used it to make this abstract wall art.
What I did is simply marked the four different parts of the vinyl large stencil design.
And used acrylic paints and a sponge brush.  I dabbed the stenciled cutout design on card stock.
Once you are done gluing the thread. You are truly going to love filling color inside.
Here's what it looked like.
Displaying my favorite quote "Live, Love and Laugh". 
I hope you enjoyed frames idea made by using parts of a stenciled pattern.
Create a set of frames from one big stencil.
DIY Stenciled Frames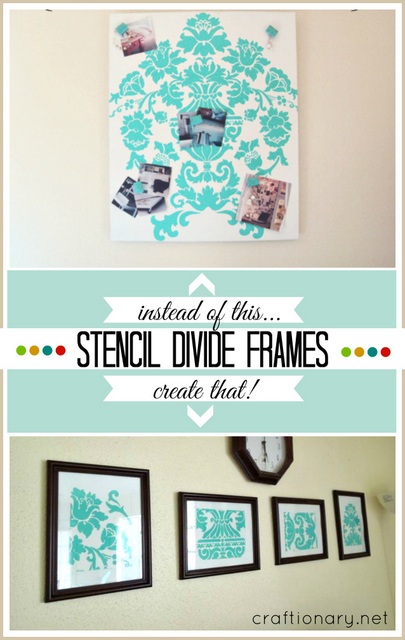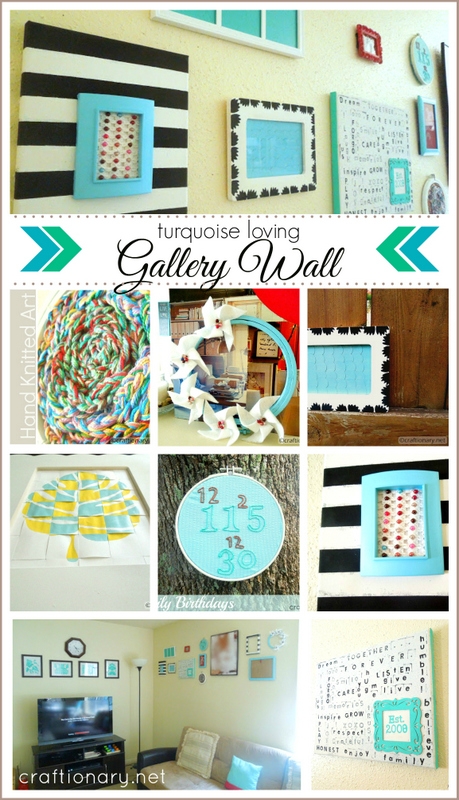 You will also like:
Looking for Wall Decorating ideas?
Check out tutorials in the category 
Wall Art
.
Are you on pinterest?
You will also enjoy the DIY wall art and Home Gallery Wall Boards.
These are updated regularly whenever I find unique ideas.